Everyone loves Easy Delicious Recipes! And in this post, I rounded up the most popular recipes on my blog for this year. I'm a bit partial to desserts, so this collection is mostly desserts rather than savory dishes. Well, my motto is that life would be boring without a little taste of something sweet!
I love to bake and cook, so I was quite excited to see my recipes take off this year. My baking success can also be attributed to some amazing photos that my photographer took. My brother loves to take food photos, and you can see his passion in all the recent food photos on the blog. It's no surprise that he photographed for the magazine, Bon Apetit!
It was nice to post more desserts this past year. I really enjoy tweaking recipes and designing my own delicious desserts.
It's satisfying to come up with triple chocolate chunk cookies that are like no other cookie you have eaten!
Well, there are some recipes that took me by surprise when it came to traffic to the posts. One recipe, in particular, had instant traffic right out the gate. This is a rare phenomenon but I welcomed the views. I wish every blog post could be so popular!
Here are My Top Easy Delicious Recipes for 2021
Like all the other top posts this week, I will start with ten and countdown to the most popular recipe. Here are this week's posts so far:
---
Also, my friends are joining me with their top blog posts of the year. You don't want to miss out on this fun blog hop.
Ok, are you ready to see my recipes?
Here we go!
Number 10
Jazz up Canned Cranberry Sauce Recipe
I love this canned cranberry sauce recipe. And what a especially love about this recipe is the time-saving element. So, this recipe not only saves time but doesn't scrimp on flavor!
Also, if you crave some homemade cranberry sauce in the middle of summer, you can whip this yummy-tasting cranberry sauce when no fresh cranberries are available in the grocery stores.
And by the way, this is the recipe that took off right after I hit the publish button!
Number 9
These cute Mini Pumpkin Bundt Cakes are made with my moist carrot cake and cream cheese frosting recipe. It's the perfect dessert for this season to share with family and friends!
And besides, it's shaped like a pumpkin, so of course, it's going to be adorable!
Number 8
Trader Joe's Charcuterie Board
Trader Joe's has such a wide assortment of cheeses, meats, crackers, chocolates, and sauces. They're the perfect source for creating a delicious gourmet charcuterie board.
Also, this step-by-step includes a convenient shopping list of yummy meats, crackers, cheese, and chocolates.
Number 7
This Fudgy Oatmeal Bars Recipe is so delicious and simple to make. The chocolate center is in between a yummy oatmeal cookie dough. The combination of a dark chocolate layer and oatmeal with shredded coconut is perfect.
It is my version of a yummy treat we bought on our vacation in Montana. I quickly came home and created this copy-cat Mayhem bar. My family loves it and I hope yours does too!
Number 6
Do you love sugar cookies?
This is a copycat version of the Crumbl Classic Sugar Cookie recipe. This yummy cookie doesn't contain vanilla extract but rather almond extract. It has a fresh and surprising taste, and the pink frosting also has a hint of almond.
This is one of my favorite cookie recipes!
Number 5
If you've had The Original House of Pancake's Apple Dutch Baby, then you'll love this recipe.
It's an oven-baked pancake that's easy to make, and you can serve it for breakfast, brunch, and dessert. It's a light custard-like souffle topped with cinnamon and nutmeg-drenched apples.
Number 4
Mochi Ice Cream Recipe (with Mochiko)
If you like ice cream, then you'll love this fabulous Mochi Ice Cream Recipe!
Mochi is a Japanese rice cake made from short-grained rice. The mochi dough has sugar that usually has a sweet bean middle.
The great advantage of making your mochi ice cream is that you can use whatever ice cream your family loves. So if someone in your home is lactose intolerant you can use non-dairy ice cream for your recipe.
Number 3
This Lemon Tart Puff Pastry is so easy to make. I love how it tastes like it was made in a fancy bakery. The key is to use fresh homemade lemon curd.
You'll be delighted with this recipe's fresh and sweet lemon flavor.
Number 2
Have you had a Fluffy Japanese Pancake? Whoa, it is so delicious, and we are obsessed. I don't want to over-sell it, but that is a difficult task since it is one of my favorite desserts.
These pancakes jiggle when touched and their wonderful custard consistency will make it difficult to stop eating them! They're such delicious and unique pancakes!
Number 1
This lemon pie has a rich, smooth lemon flavor similar to my favorite English Lemon Curd recipe. Of course, this homemade pie has sour cream, which mellows the sweetness and creates a luscious smooth taste.
This is my mom's recipe and one of my family's favorite pie recipes! I make it during the spring and summer months when our lemon trees are full of fresh fruit!
---
Well, here's to a year of baking and blogging. I have a lot more recipes scheduled for next year and I can't wait to get started.
So in between working out and watching my diet, I'll bake more desserts and share them over here on the blog.
Cheers,

Here are More Top Ten Posts From my Favorite Bloggers!
Robyns Frenchnest
Your Top Ten Home Decor Styling Tips of 2021
My 100 Year Old Home
My Top Ten Table Setting Ideas in 2021
Thistlewood
French Country Cottage
Top Entertaining Ideas and Table Settings 2021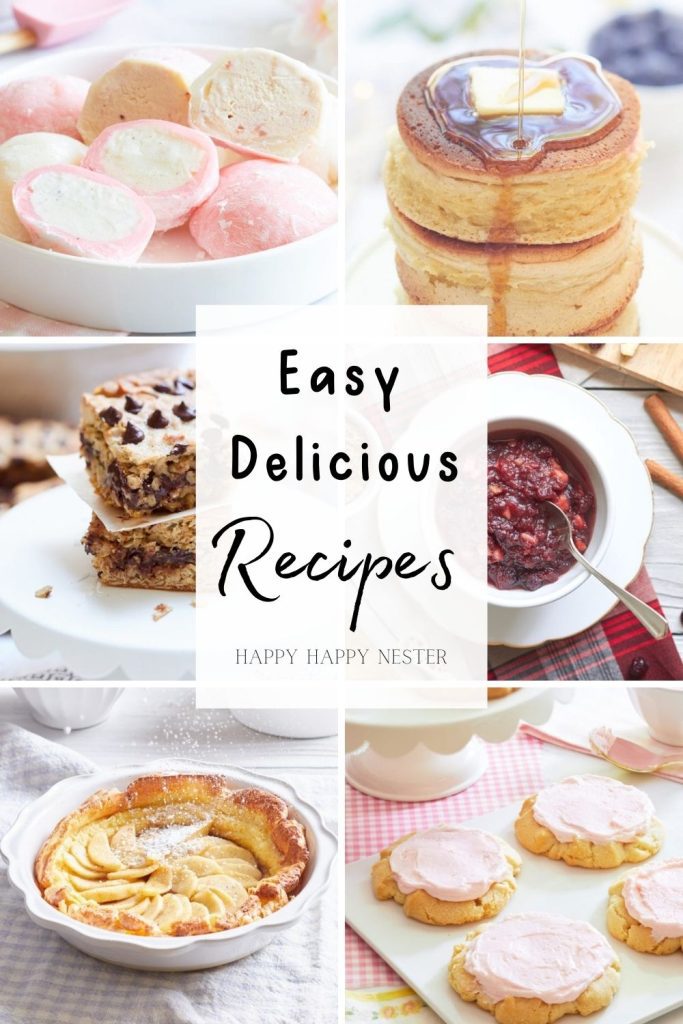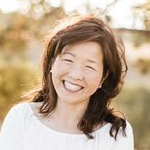 Latest posts by Janine Waite
(see all)