Here is my collection of Cozy Home Decor for this year. Our Northern California home is inviting and homey. Over the past year, I've shared items from our house. And I recently reviewed all the home decor that my readers bought and this is a list of their favorite items. 
The list of home decor items includes rugs, hanging chairs, quilts, and more. But, I must admit that one popular fashion post resonated with my blog readers so I included it for some of you fashion fans. 
What a crazy year it's been. Yet, despite all that was going on in the world, I hunkered down and got productive. I increased my blog post from three a week to five a week.
Publishing more posts meant creating more crafts, recipes, and home decor posts.
Here are links to the different categories on the blog.
A lot of readers enjoyed my content and products. It's always interesting to see what items you all like to purchase. These numbers or analytics are found chiefly behind the scenes over here at Happy Happy Nester.
Most of you would never know about these cozy home decor products, but today, I'm sharing a few with you.
Cozy Home Decor of 2021
*This post contains affiliate links
A little reminder that today's post is one of four blog posts highlighting the Best of 2021. My blogging friends are joining me, and you can view their entries at the end of this post.
Like yesterday's post, I will start at number ten and work my way to the most popular cozy home decor item.
So without further adieu, let's get this home decor party started.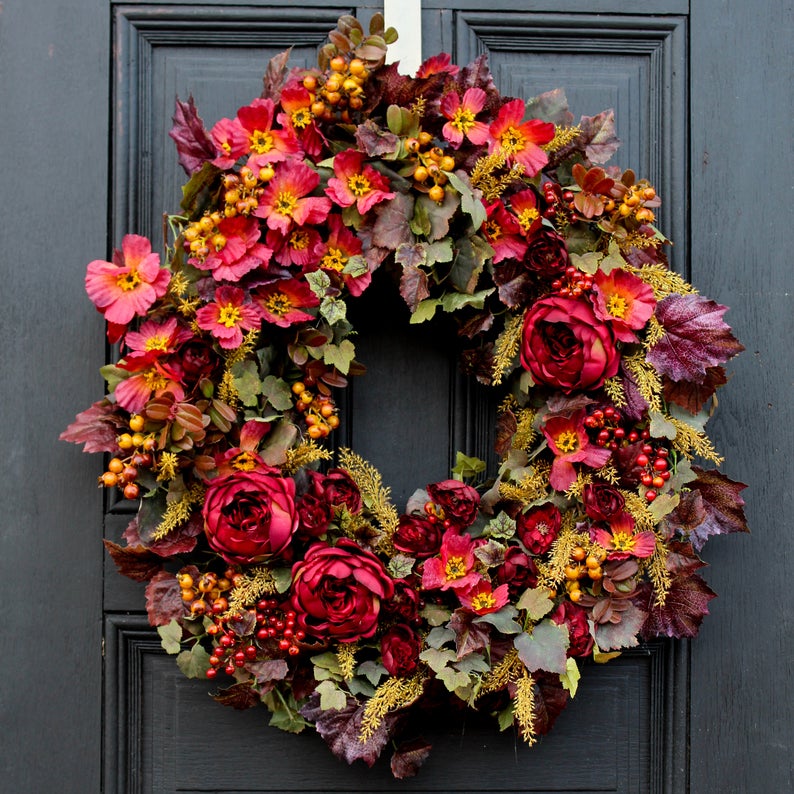 Number 10
Burgundy English Rose Autumn Wreath
(The shop discontinued this wreath, but I'm linking to the shop's Fall Wreath Collection instead)
This beautiful burgundy English rose, autumn wildflower with mauve grapevine wreath is the perfect statement piece for the front door.
Here is the link to the original post if you want to view the 19 Beautiful Fall Wreaths
Number 9
My organizing posts do well all year long. I love most about this post and a few others that these parts of my kitchen remain organized.
I use these OXO canisters to house our cereals, and I no longer have lots of stale half-empty cereal boxes! The important thing is that the family loves using them, so things stay organized. That's half the battle to an organized home.
Here's the original Organizing with The Container Store Products post.
Number 8
I have a few of these beautiful outdoor rugs. The classic style goes well with most colors and decor. Also, this outdoor rug holds up well to the sun and summer dining.
If you want to see more of the rug and our patio, a post shows it off, Small Outdoor Patio Ideas.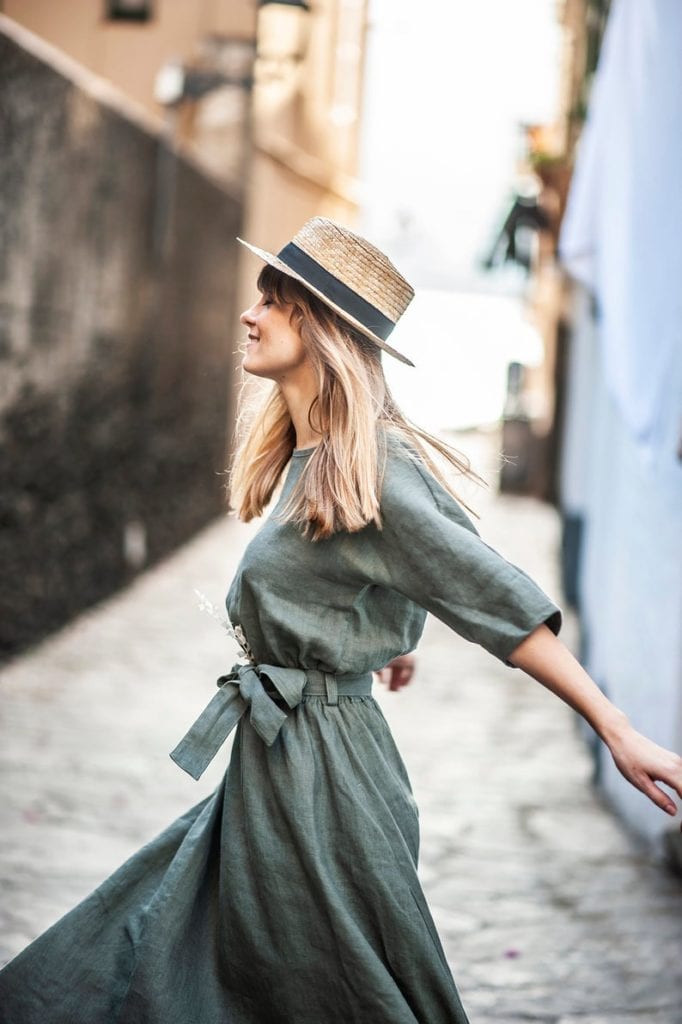 Number 7
Ok, here is where we veer from the cozy home decor list. This dress and many others are purchased quite a bit on the blog. I guess it doesn't hurt that Google likes this post and surfaces it in many searches.
Here is the original blog post link, Beautiful Linen Clothes from Europe.
Number 6
I have finally hit the jackpot in regards to my spices. It has been a long journey, and I'm super excited to share my eureka moments with you! I tried using these expandable shelves in the past but failed miserably. You see, I didn't do a few key things to succeed. But now, I can honestly say that my spice rack is complete, and its location is perfect.
Selecting the best spice rack organizer, containers, and labels is an overwhelming process. This post will tackle some of these issues and more.
The original post link is here: Spice Rack Organizing Ideas.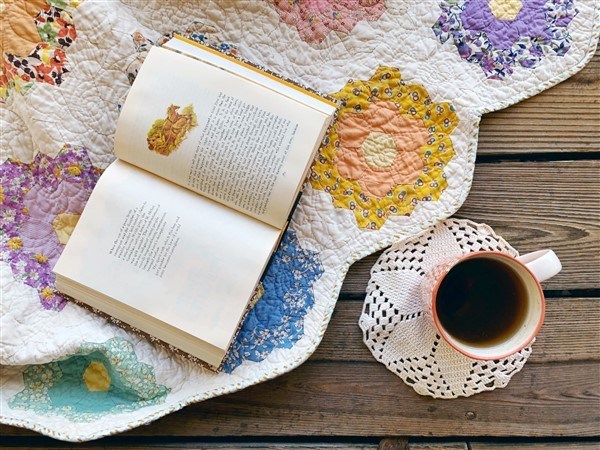 Number 5
If you like to make quilts or purchase them, then you'll want to check out this helpful post about my favorite quilt shop on Etsy!
This year on my blog, I've sold quite a few of these gorgeous quilts.
Here is the link to the original post: Beautiful Handmade Quilts
Number 4
These chunky blankets are unique! I have a special business relationship with Larissa at BeCozi. So, if you want a 10%, make sure to use my code of JAN10 when checking out your purchase.
But, if you want to make one, check out my super popular post on how to arm knit a chunky wool throw.
If you want to make one of these beautiful throws, you must check out this tutorial, Chunky Arm Knitted Throw DIY.
Number 3
My Favorite Ruched Faux Fur Throw
These are my favorite faux fur throws. It is the softest throw that Pottery Barn carries. I felt everyone that was in stock, and this is the softest.
We own two of them, and I cuddle up with them every evening on our sofa! So, of course, most photos that I take of our couch have one of these blankets draped on the side.
By the way, while I'm writing this post, I wrapped up in one of these soft and cozy blankets!
Here is the original post: Shop My Favorite Winter Throws.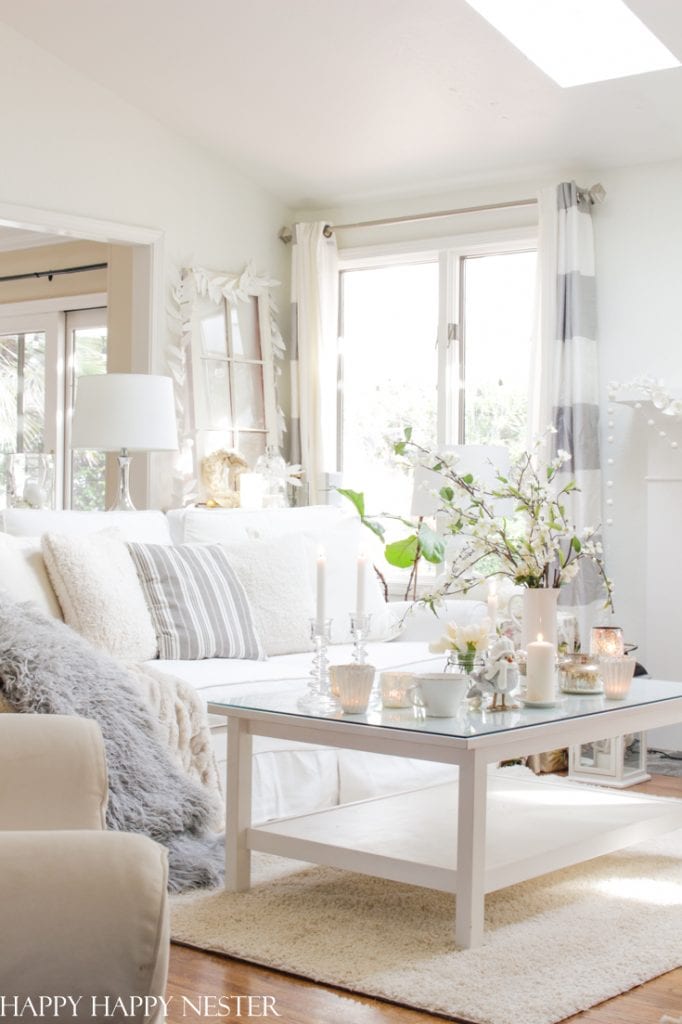 Number 2
Do you ever research something to death, and then you end up paralyzed and can't make a decision?
I think they have a term called "analysis paralysis!"
A couple of years ago, when I was shopping for a sofa, I visited every major brand store. I checked them out for comfort, looked under the slipcovers, and tested their fabric regarding stain removal.
I share my whole sofa purchasing journey in this informative post. And I guess many people have found it helpful in buying their sofa through my blog post.
Here is the original post: 5 Reasons My Crate and Barrel is the Best on the Market.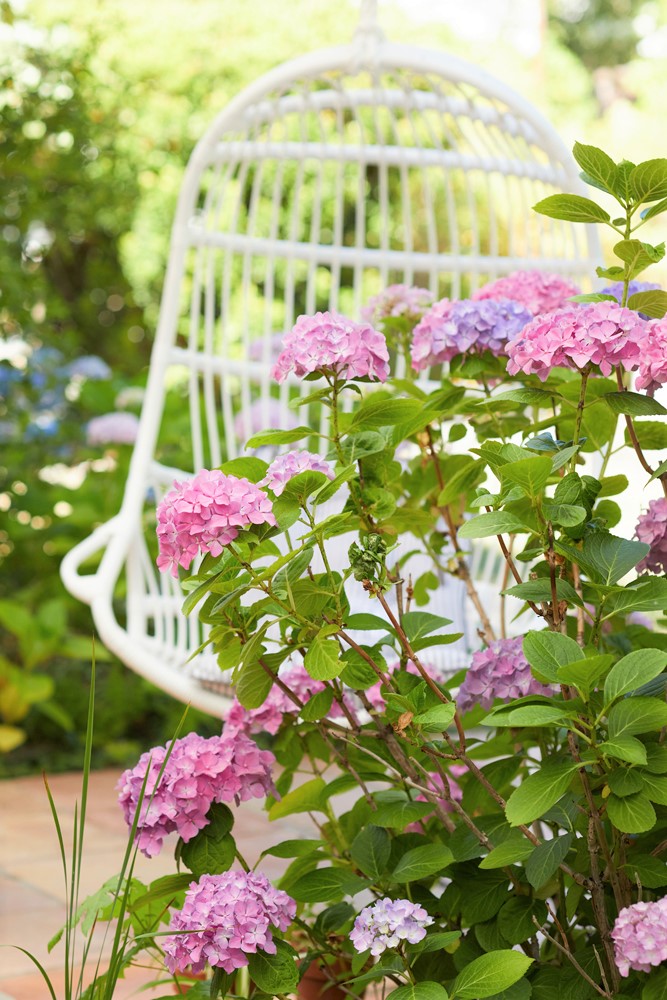 Number 1
We love our hanging outdoor chair, especially at the end of a long workday. But, I had no idea how much we would all love swinging in this hanging chair. So, at times, I want to purchase another since my family loves them so much.
So, over last year, I rounded up 15 options of the best Hanging Rattan Chairs from Serena & Lily, Etsy, Amazon, and more! So many of you have ordered these chairs, and that you too are enjoying this unique outdoor chair!
Here is the original post: Hanging Rattan Chairs (Serena & Lily, Etsy)
---
This wide variety of popular cozy home decor items is unique for this year. I thoroughly enjoyed digging into my analytics to see which things resonated with all of you.
Thanks so much for joining me today!
Cheers,

More Top Ten Favorite Decor
Robyn's Frenchnest
French Country Cottage
Thistlewood
My 100 Year Old Home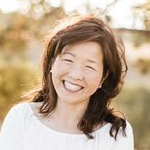 Latest posts by Janine Waite
(see all)