I love to make things, and it's fun to share them with all of you. So today, I've collected my best Handmade Craft Ideas for Home Decor for this last year! I hope you enjoy these popular posts of the year.
My blog readers have spoken, and here are my favorite crafts for this past year. I love crafting home decor, and I have many more projects next year. But in the meantime, let's take a look back at the year.
This post is part of a fun group of bloggers. I hope you have a moment to look at their fantastic year in crafting and DIY'ing.
Handmade Craft Ideas Countdown
Today's collection is a wide variety of seasonal projects. What better way to embrace the different yearly holidays but with home decor crafts.
Also, if you're new at crafting or a colossal crafter, this blog post has a little of everything.
Let's get crafty in the New Year!
Enjoy this countdown and happy crafting!
Number 10
How to Make a Giant Spider Web
Make this spider web out of yarn and a few other supplies. Also, you can make the web as big or as small as you want. Add this fun, spooky, and inexpensive Halloween decor to your front porch.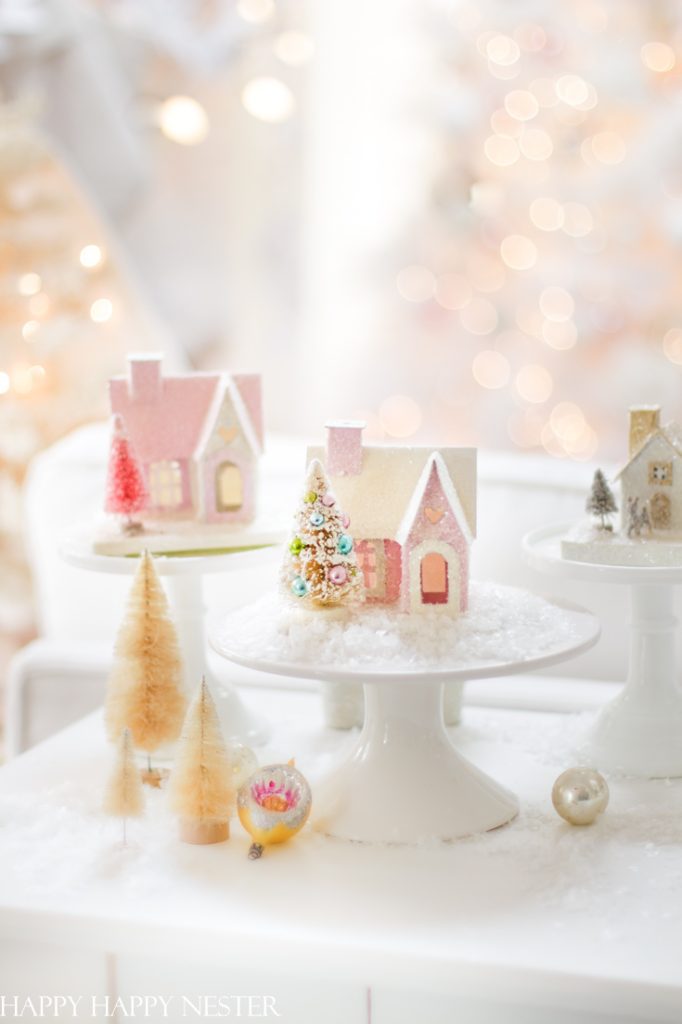 Number 9
These fantastic mini cardboard houses are unique and so cute. I've rounded up quite a few kits as well, so if you are crafty, you have the option to make a Putz house. I made a few of these adorable houses, and every year, I decorate with them for the Holidays!
Number 8
Make a Chunky Knit Wreath in Under 30 minutes! Yes, you heard correctly. This project is probably the simplest wreath I have ever created. I can't get enough of the beautiful Merino wool yarn. 
Number 7
Over the years, I tried a few different steps to make this bay laurel wreath, and I finally figured a few critical things. So, this helpful tutorial has excellent tips on how to make the best bay laurel wreath. 
Number 6
Want to give a friend some homemade cookies, and do you need a cute Valentine's Gift Box? This adorable vintage-style printable is the perfect simple gift box to create.
Number 5
You might like this fun, simple, and pretty floral wreath if you are decorating for spring.
There is no more straightforward way to decorate your home than with a seasonal wreath. And if you are like me, you probably have a hard time finding one you like.
Number 4
I first spied this garland on Etsy and immediately knew that I wanted to make one. The beauty of this project is that you can choose out the colors that match your home decor. It's a pretty simple craft project that adds so much color to a mantel or bookshelf.
Number 3
This easy DIY Flower Wall Hanging is easy to create with faux flowers. I was amazed at how easy this wall-hanging flower arrangement was to make. It's perfect for a wall, wedding, dorm room, office, birthday, or any special occasion. Decorate your bedroom wall with it for Valentine's Day or Spring.
Number 2
Here is a Ghost Painted Pumpkin For Kids and adults. This tutorial shows how to create adorable Halloween decor for your home! Not only will these decorations create a festive look on your front porch, but this craft is a simple step-by-step DIY that will be fun for Fall!
Drumroll please….. Here are the number one handmade craft ideas of the year!
Number 1
Trader Joe's Flower Arrangement DIY
I create floral arrangements, and I'm a massive fan of them. Whether it's planting blooms, creating bouquets as decor, or picking them from a field, I admire their beauty! I list the exact flowers you need for each bouquet in this post. Also, I include the price of each arrangement, so there are no surprises to your pocketbook.
So come on and check out these Trader Joe's Flower Arrangements.
---
It is so cool to look over the year at all my handmade craft ideas. In a way, this review helps generate more ideas and projects for this coming year.
I hope you stick around for the next three posts of my popular home decor, recipes, and products.
Cheers,

Look at These top Ten Blog Posts for 2021
Thistlewood Farms
French Country Cottage
My 100 Year Old Home
Top 10 DIY and Custom Craft Projects 2021
Robyn's Frenchnest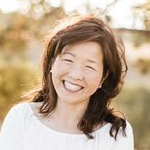 Latest posts by Janine Waite
(see all)