Today, let's take a look at How to Make a Giant Spider Web. In addition to this fun Halloween craft, I'll give you a little tour of my spooky front porch.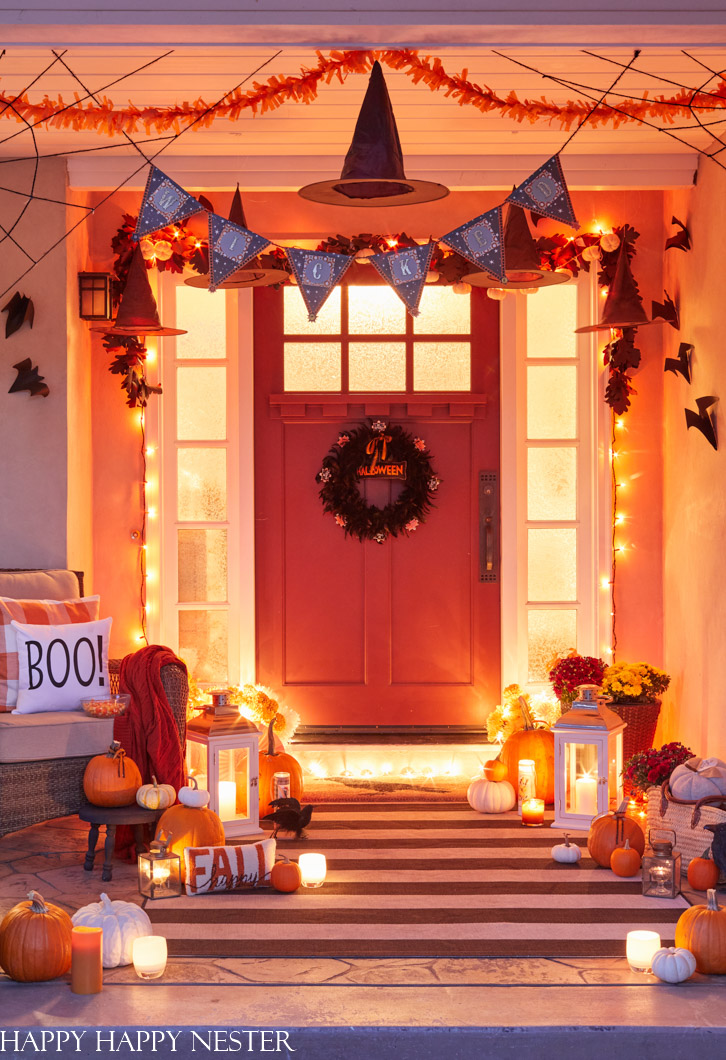 *The following post contains affiliate links
I guess I love decorating for Halloween since every year, and my porch is full of witches hats, crows, bats, and now a couple of giant spider webs.
For this Halloween porch, I went up in our garage rafters and pulled down my boxes full of decorations. I had so much fun finding all my Halloween decor from past years.
And I ended up reusing my paper bats from Easy Halloween Craft post. You can see that instead of hanging them from the ceiling, I place them going up the walls of the entryway.
And this year, I'm excited to share how to make a giant spider web in today's post. But, I want to mention that I'm a part of a Halloween Porch blog hop today, and you're in for a massive treat. My friend's links are at the bottom of this post.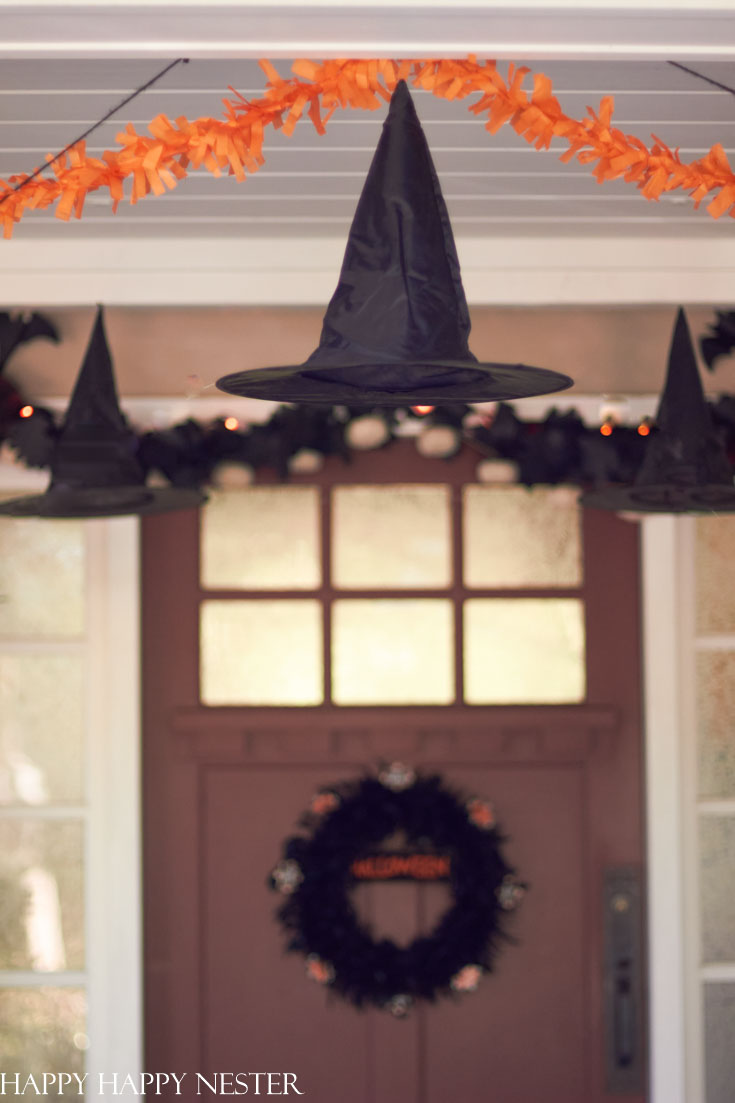 So, I dusted off these fun witch hats from my Inexpensive Halloween Porch, post and hung them again from the ceiling. They add such a nice touch. If you want to buy them, here is my link.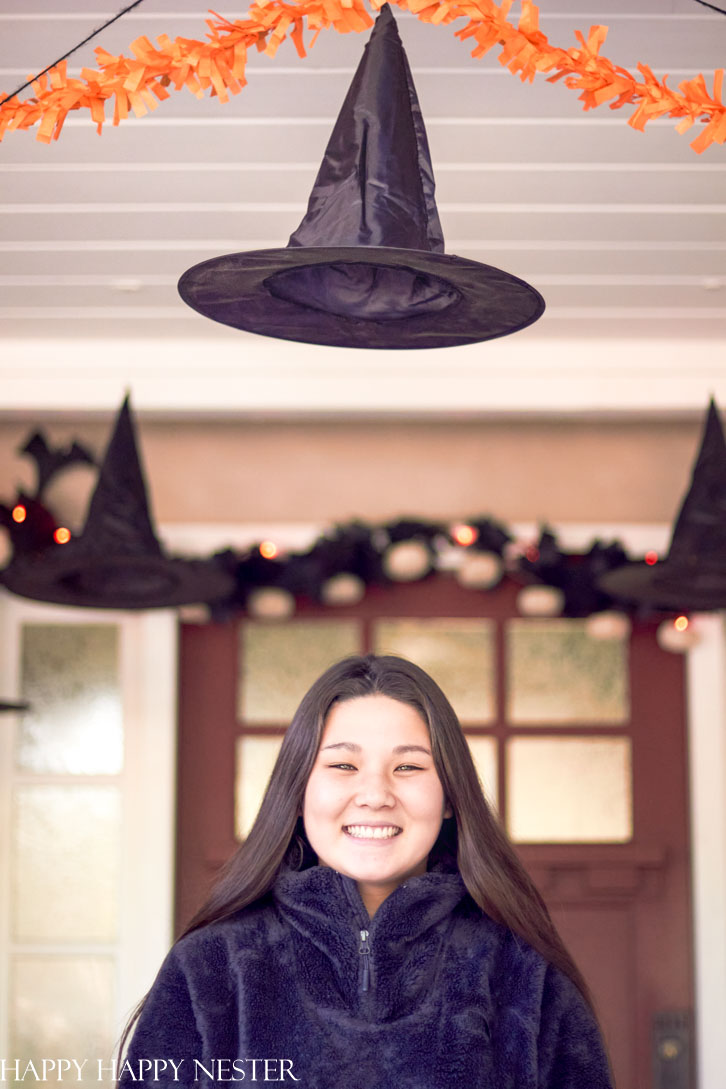 Ok, I know this post is about how to make a giant spider web, but we couldn't help but re-enact the Sorting Hat from Harry Potter! My cute daughter watched the whole Harry Potter series this summer. She keeps busy with projects, and I think she doesn't mind quarantining.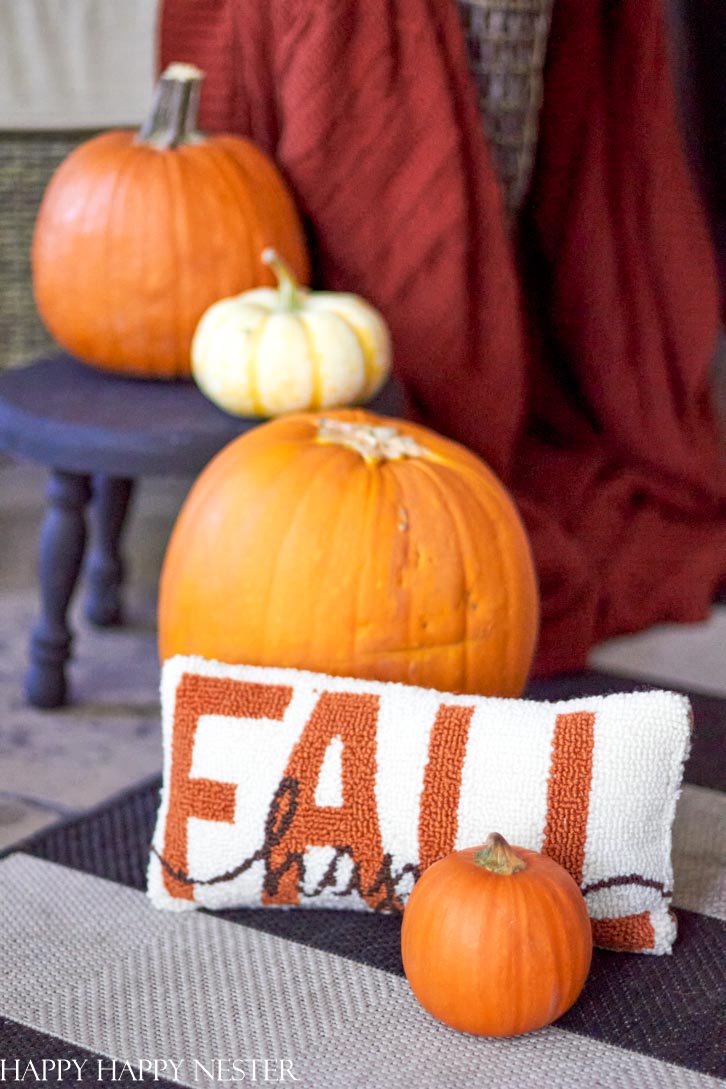 Are you familiar with the company, Mudpie? I love all their decor, and I'm happy that I found this cutie over on eBay. Here is a link to a bunch of fall Mudpie pillows.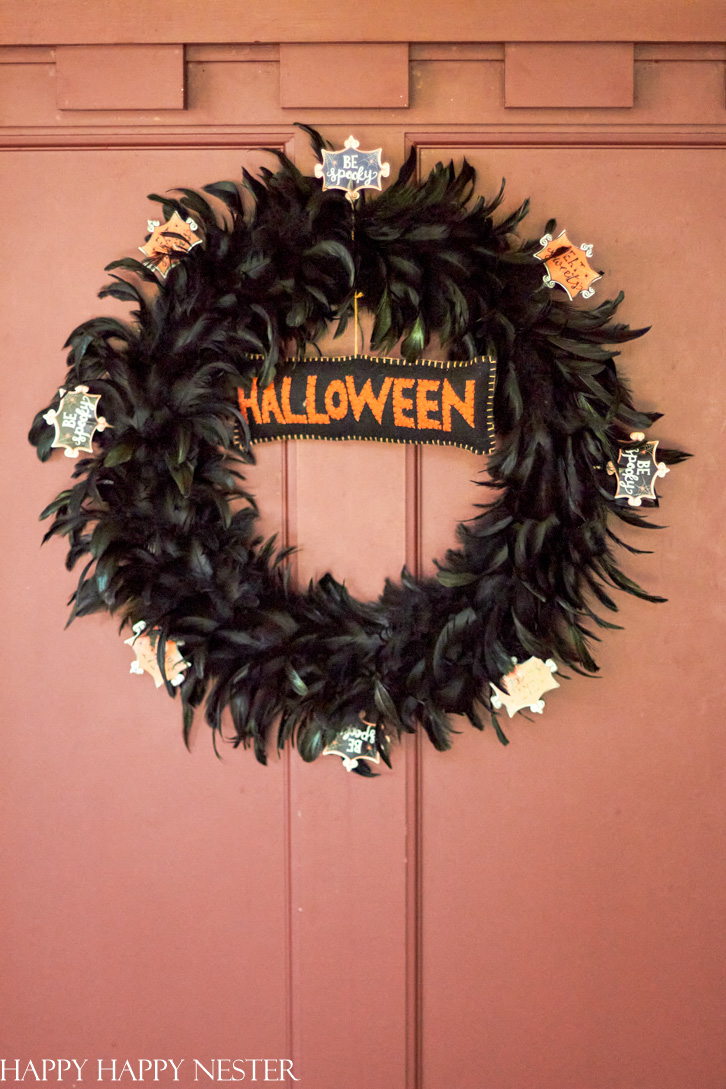 I have had this black feather wreath forever. I'm not sure where I bought it, but I love how versatile it is and how it goes with my decor. I found quite a few wreaths that are similar to mine if you are interested. I placed some cupcake toppers on the wreath to add a bit of humor and fun.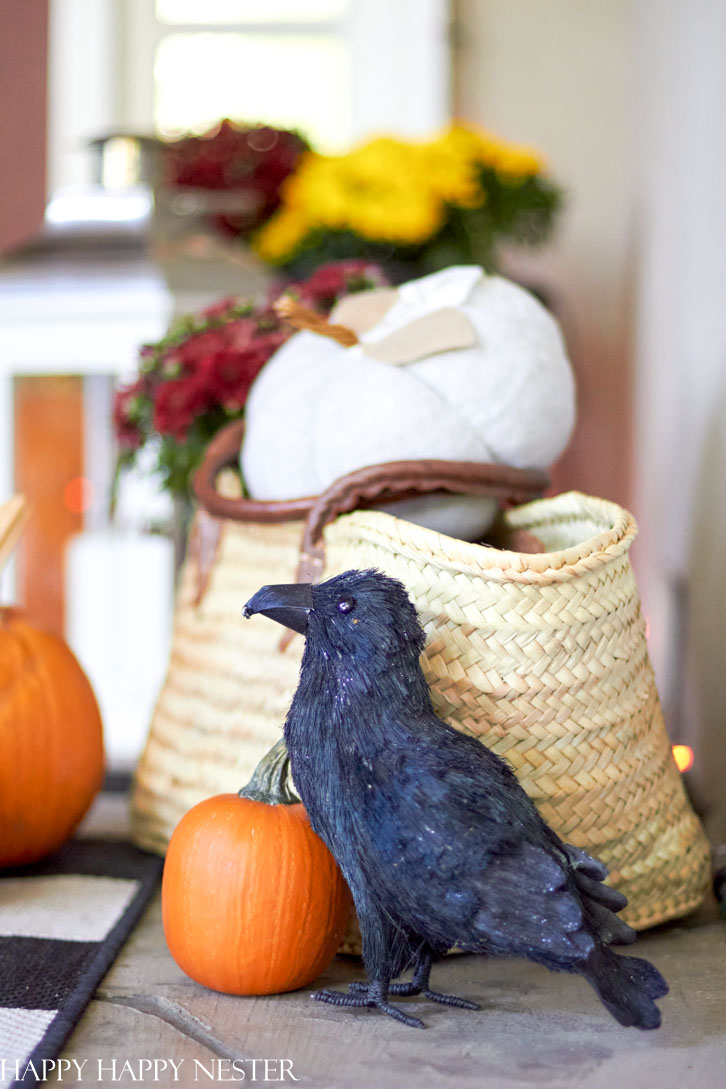 My fake crows always appear in the fall, and I'm not sure what our resident crows think of them. When writing this post on how to make a giant spider web, I realized the one thing I'm missing is the spider for my web. Ok, that's going on the list.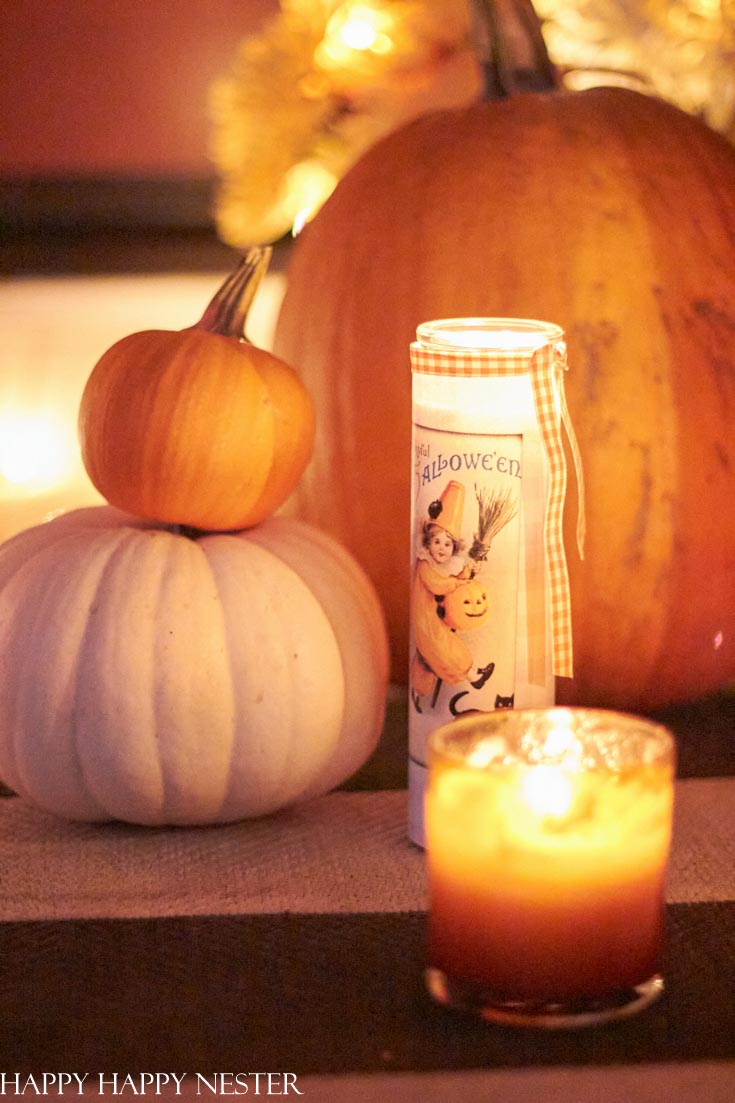 I made this cute candle printable. You can find learn how to create this Printable Candle Labels on the post. It is super easy to make and so adorable.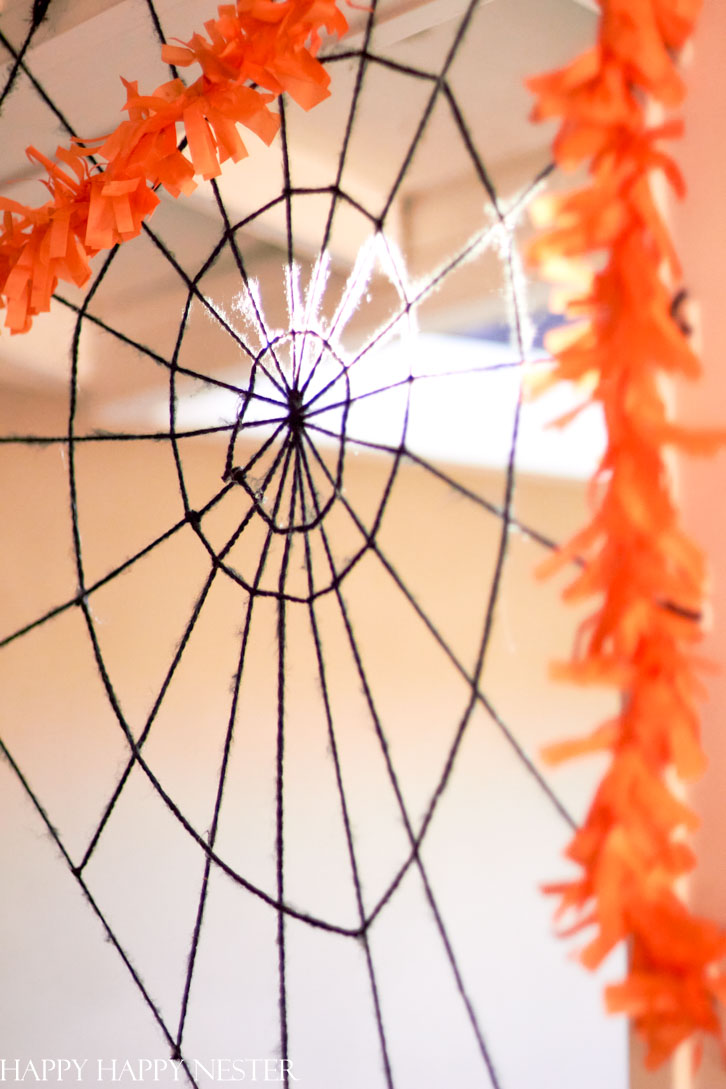 Before we begin this tutorial on how to make a giant spider web, let's take a look at this helpful image.
Anatomy of a Spider Web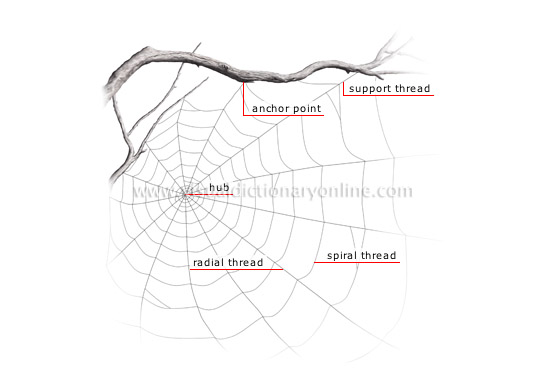 I thought it might be nice to refresh our memories of a spider web. I'll be referring to the different parts of this tutorial.
DIY Cobwebs for Halloween
Supplies Needed for the Web
Scissors
Instructions on How to Make Spider Webs with Glue and Yarn
My husband was so kind as to help me with this Halloween project.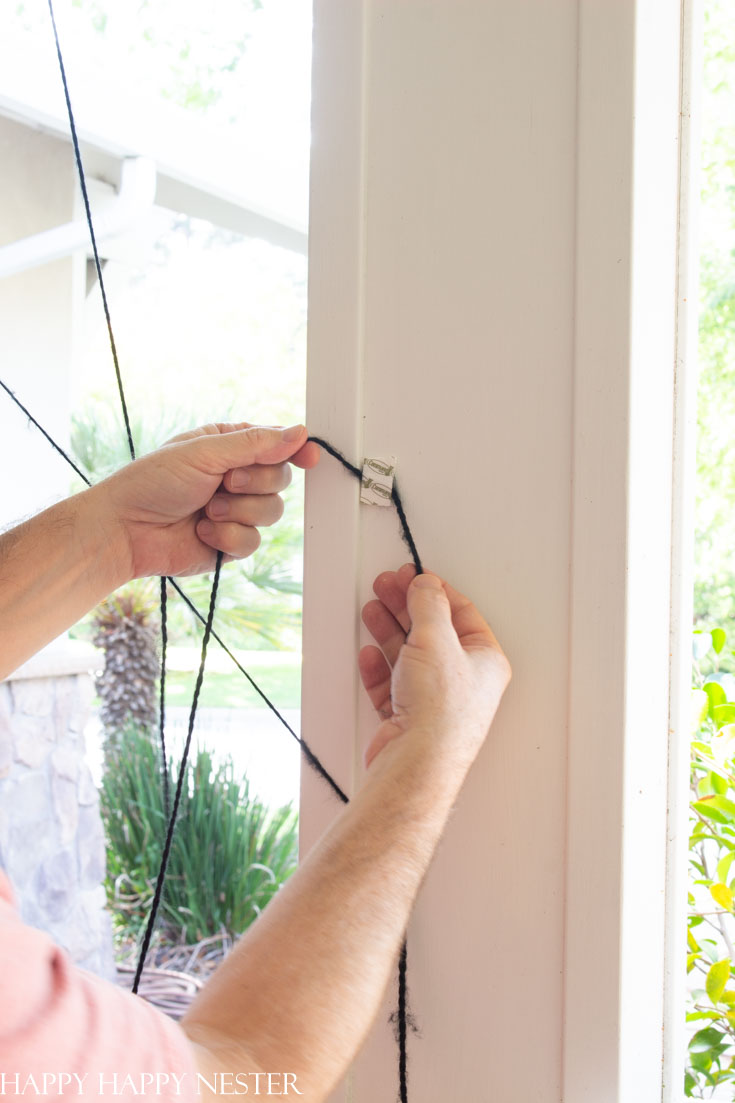 1. How to Attach The Yarn of Your Spider Web
Cut a piece of the temporary velcro. Attach one side of the velcro to the surface of your porch. Then place your yarn on top of it and attach the top layer of velcro on top of that.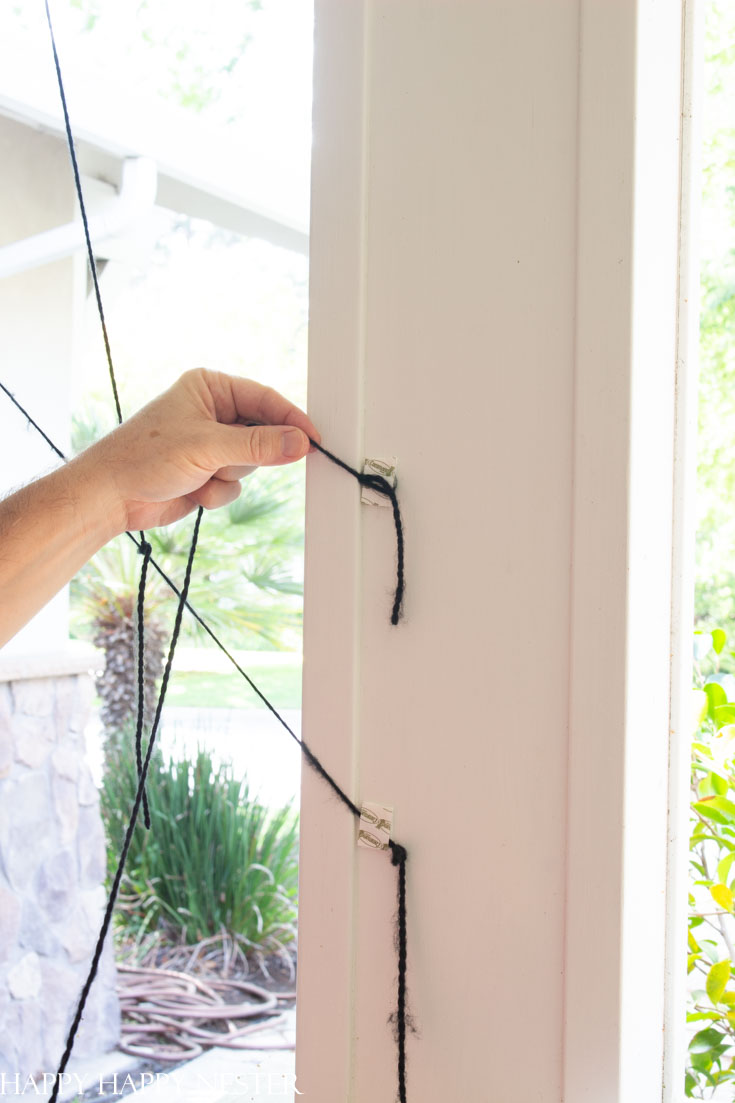 Then bring the yarn over to the working yarn and create a knot on top of the velcro. This knot and velcro should secure the thread in place.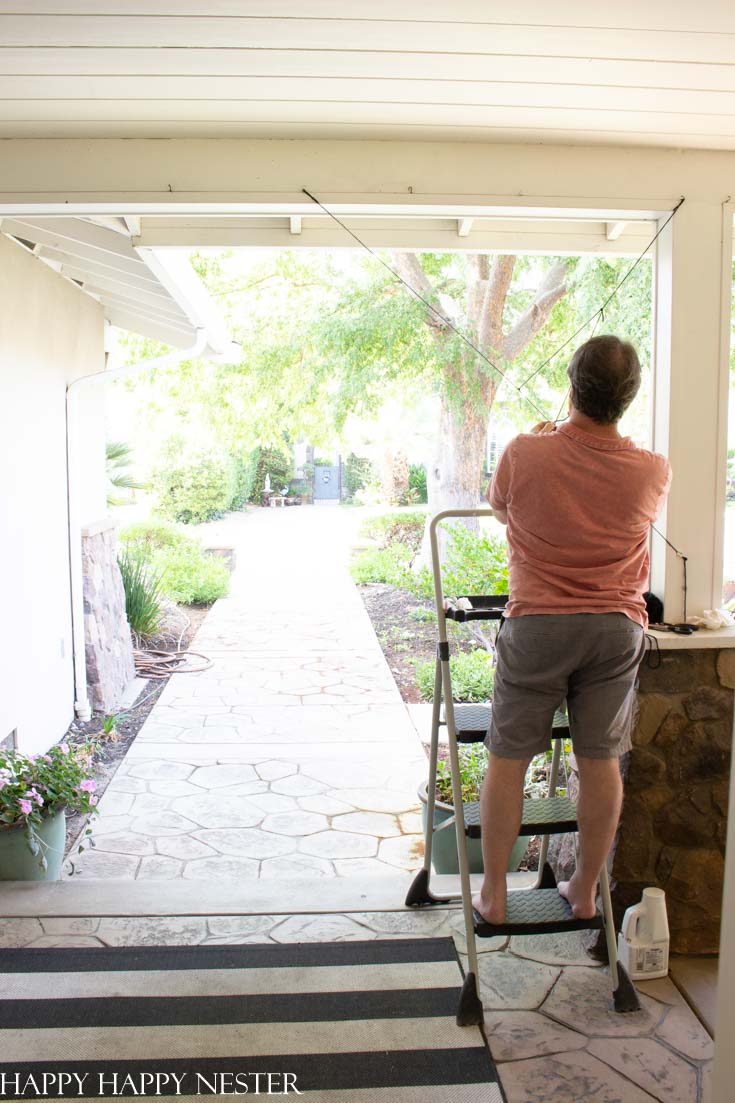 2. Attach the Outer Spider Webs or Anchor Thread
Since we created a spider web in the corners of our front porch, we started by attaching the bottom part of the web. This first piece will set the size of your web.
It is a bit tricky to figure out the distances for your spider web, but don't fret. This post on how to make a giant spider web is not supposed to stress you out.
3. Where to Attach the Other Webs or Radial Threads
After attaching the bottom or anchor web, next place another piece of yarn in the middle of it. Then take that yarn and go directly up to the corner. Attach the corner yarn with velcro.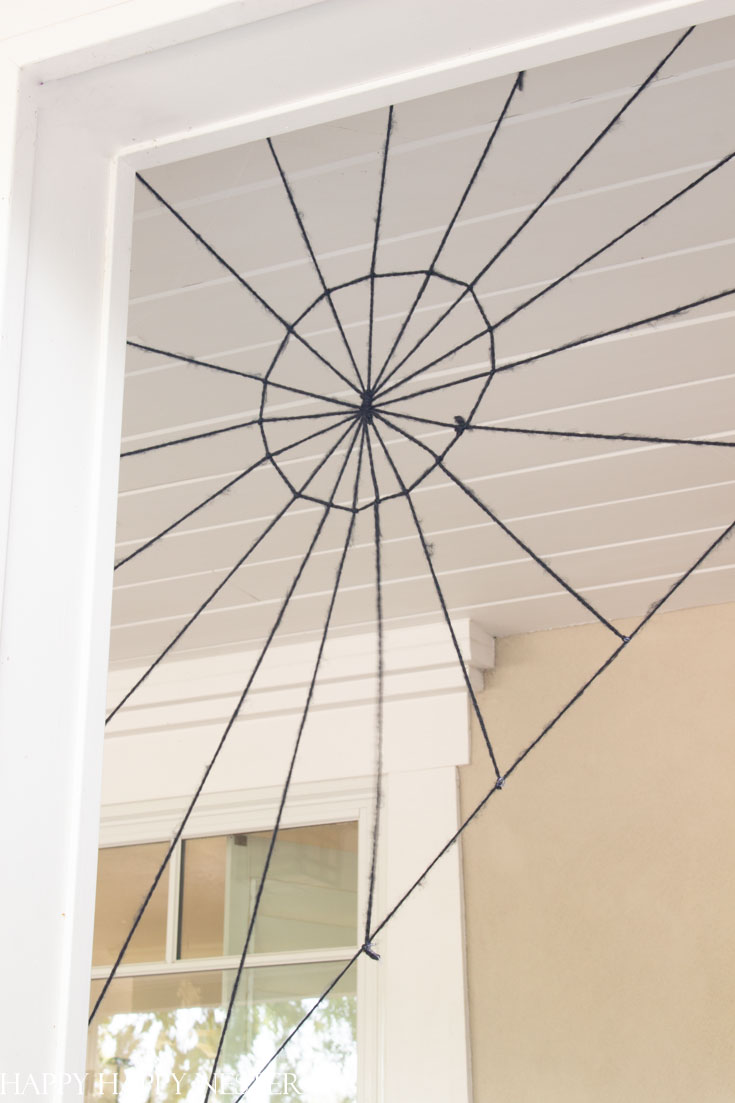 5. Make the Radial Threads of a Spider Web
Now to the supporting webs or radial webs. These will attach to the middle of the web or the hub. From the hub, they will all disperse out to the sides, and you'll connect them with velcro.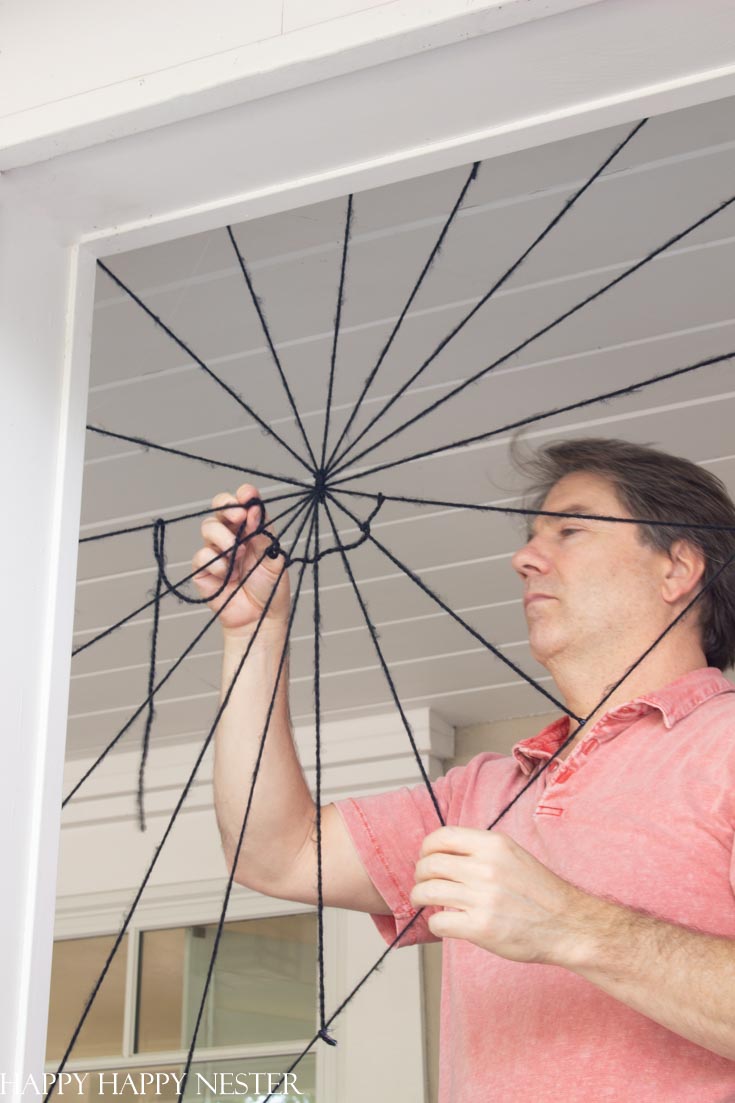 6. Now Let's Make the Auxillary Spirals of a Spider Web
There are a few ways you can create spiral webs. There is no specific way on how to make a giant spider web. I just came up with my version.
You can knot the yarn and then weave over and under each radial yarn. I watched a video on this, and the spirals have a little kink where they attach but not bad.
Or you can do what my husband did and attached the yarn to each radial web and placed a knot. I tried his method, and it was so tricky that I abandoned this process.
I ended up attaching my yarn with a glue gun. I place the glue on the radial yarn and then attached the spiral thread to it. It was a bit tough since the glue can be hot to touch, and you want to place your yarn in the right position quickly. I waited for the glue to dry a bit, and then I manipulated the string in place.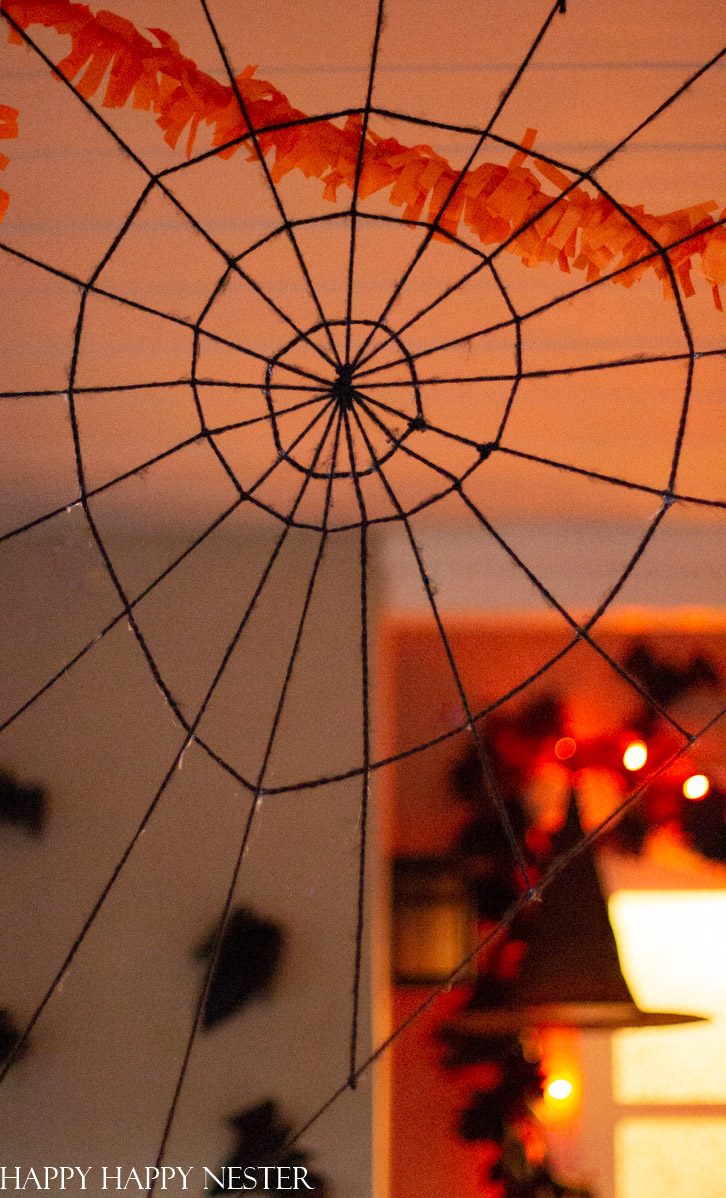 Either way, make concentric circles on your web and determine visually how many your spider webs need. Remember, spider webs can look a bit messy and organic.
Well, I hope you enjoyed this fun tour and also the tutorial on how to make a giant spider web. My husband laughed that I have our Halloween decor already up, and it isn't even October. I laughed and said, I'm not onto Christmas, look out!
Bless my husband for putting up with all my cray decorating antics.
Cheers,

More Halloween Front Porch Decor Ideas

Halloween on the Porch – Finding Lovely
A Halloween Front Porch with Giant Spiders – The Ginger Home
DIY Halloween Door Garland – Modern Glam
DIY Halloween Wreaths & Porch Ideas – My Sweet Savannah
DIY Dollar Store Witch Broom – Lolly Jane

We Painted Our Door India Yellow for Fall – Mosty Lovely Things
How to Make a Giant Spider Web Using Yarn – Happy Happy Nester
Natural Halloween and Fall Front Porchette – Jennifer Rizzo
Easy Halloween Porch Decor – A Blue Nest
Halloween Bat Porch Decor with Printable – Hallstrom Home

Welcoming Fall Front Porch – Lemon Grove Lane
Spooky Forest Halloween Porch – Tatertots and Jello
Minimal and Fun and Affordable Halloween Porch Ideas – Twelve on Main
Easy Halloween Front Porch Ideas! – Zevy Joy
Spooky Outdoor Halloween Ideas – Dreaming of Homemaking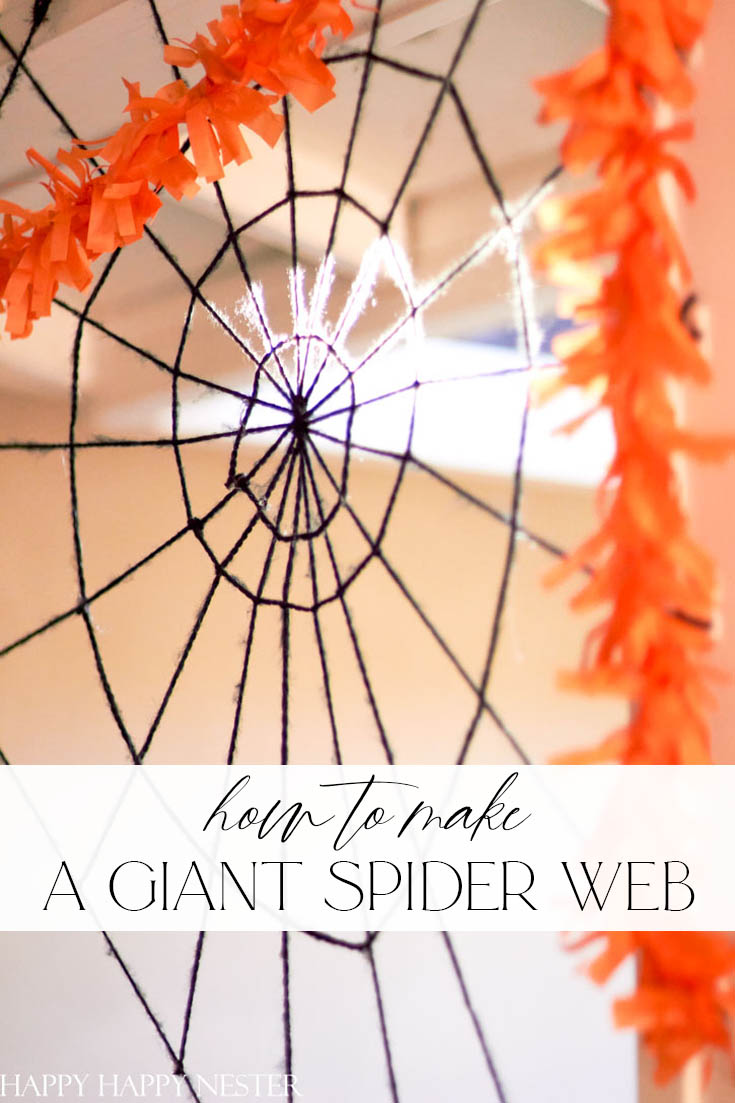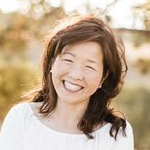 Latest posts by Janine Waite
(see all)