Today's project is a Halloween craft!
Happy October to all of you! If you are just joining our Halloween and Fall blog tour, I would like to welcome you and say a warm hello. I'm sure you are soaking in all the great projects my friends have on their blogs today.
Also, if you are in the mood for Fall and Halloween ideas, don't miss out on my adorable front porch post.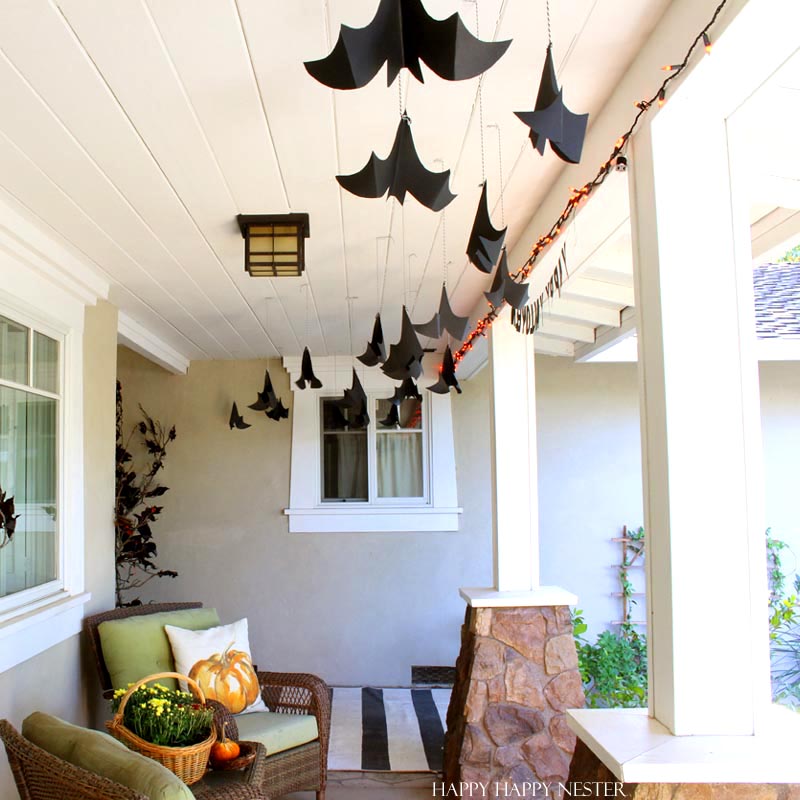 I'm Batty for Bats
When we recently vacationed in Spain, we rented a rustic and beautiful farmhouse out in the Spanish Pyrenees.
This provincial home was a combination of Spanish and French and very elegant but understated.
Did I mention that the nearest house was about 20 miles? We thoroughly enjoyed the solitude; well at least my husband and I did.
You see, there was no cell reception, or for that matter wifi (or as the Spanish pronounce, wee-fee), so we spent many days and nights enjoying the surroundings.
Every evening, we stayed out in the yard even when darkness took over. We lounged in tree hammocks or sat in the lighted pool cabana.
But, on occasion, we sat near the pool and waited for the wild bats to swoop down for insects on the surface of the water.
They dive-bombed the water and us. The bats flew so closely to us that, I could feel them right next to my ears!
I'm sure not everyone enjoys having bats whirl by your head, but I find them fascinating creatures.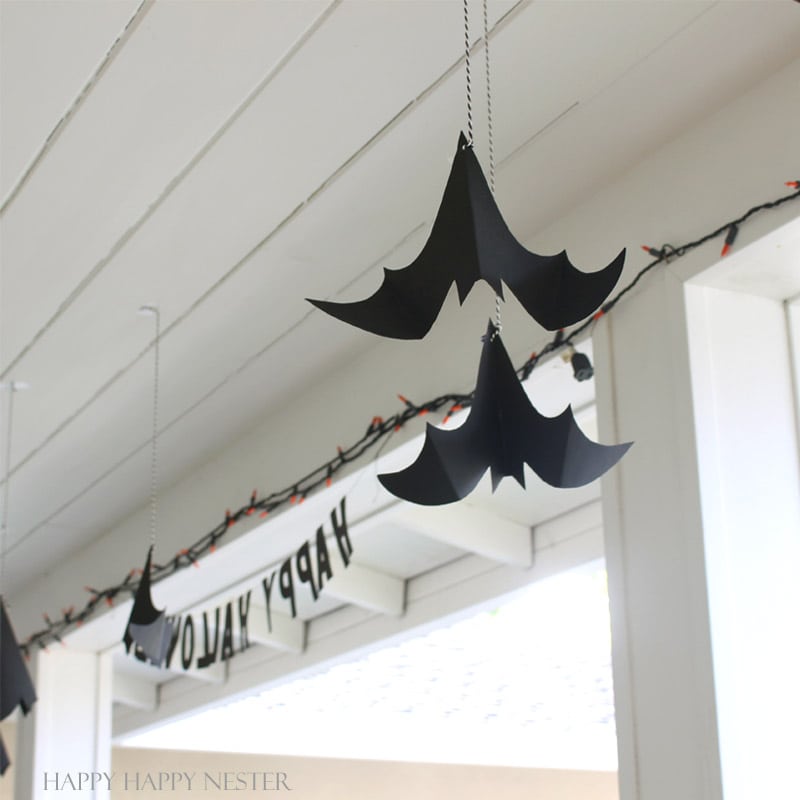 So, when I saw this paper project on Pinterest, my heart was over the top delighted, and I couldn't wait to make this fabulous Halloween craft.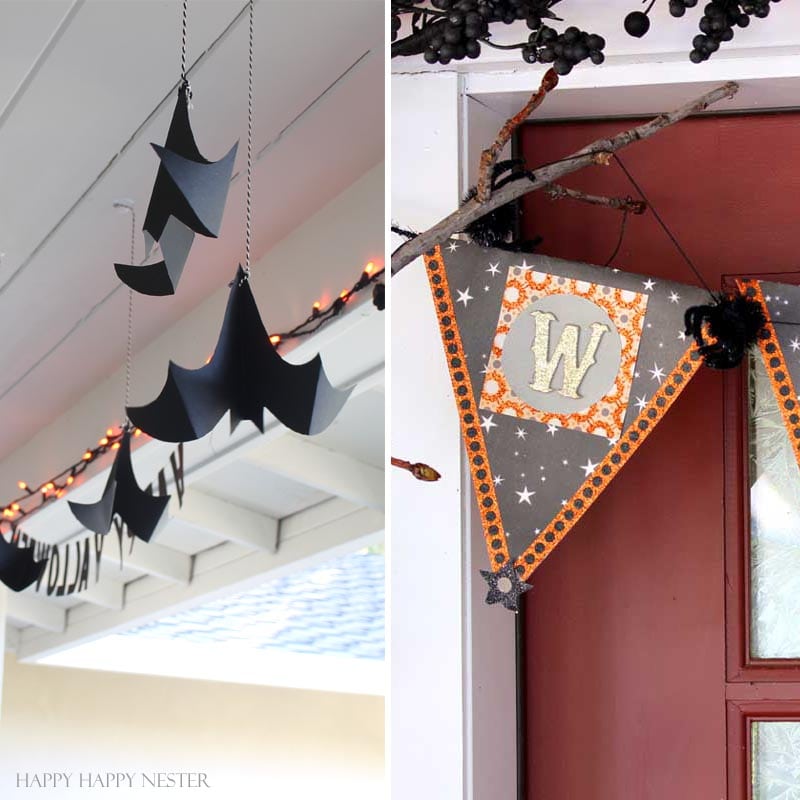 It turned out that these festive bats were the perfect addition to my porch. This Halloween craft creates drama to every nook and cranny.
And, they provide an added bonus since, I found out that if you have a windy night, these bats begin to move and actually look like real birds in flight.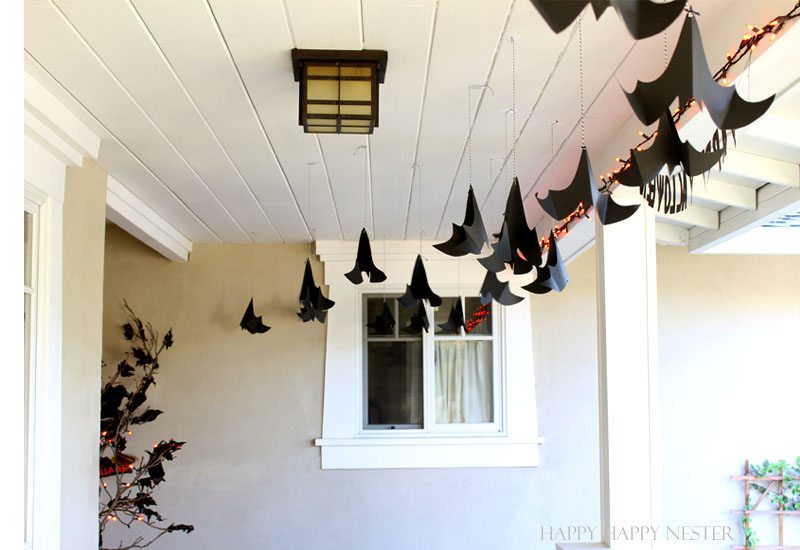 Ok, are you ready to start creating these cute paper bats?
Here is a fun video to help you start this project.
Paper Bats: A fun Halloween Craft
Materials you'll need:
Bat printable template
Pencil
Scissors
Shish Kabob skewer (this is used to poke a hole in the bat)
Black and White Twine or fishing line
Packaging tape
Directions: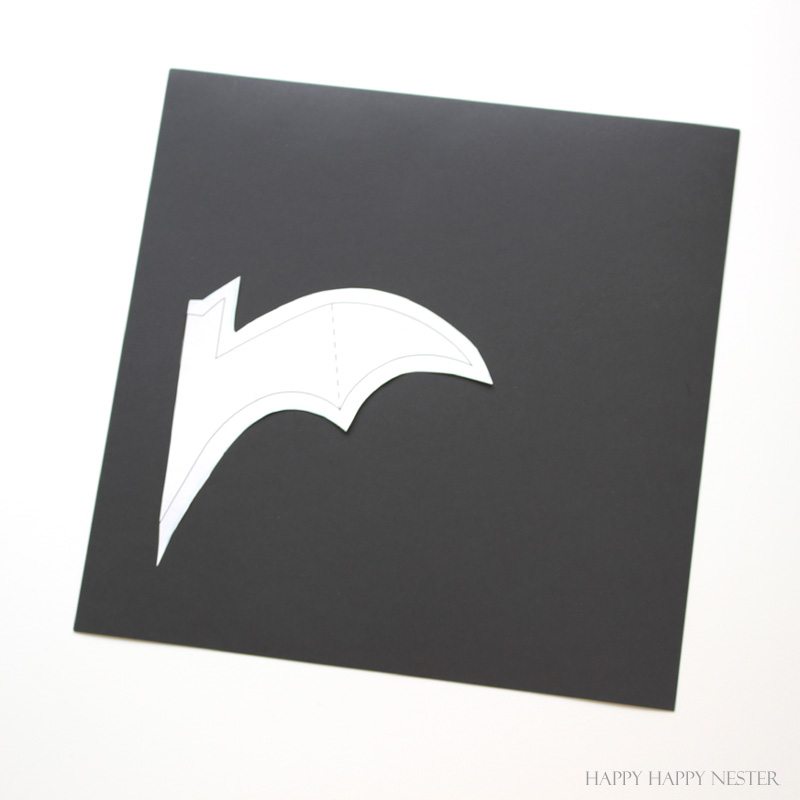 1. Print out the bat template. If you don't want your bat this big, use the first page which has a reference bat.
2. I made my template a little bit bigger. Next, cut out your bat.
3. Take your black paper and fold it diagonally.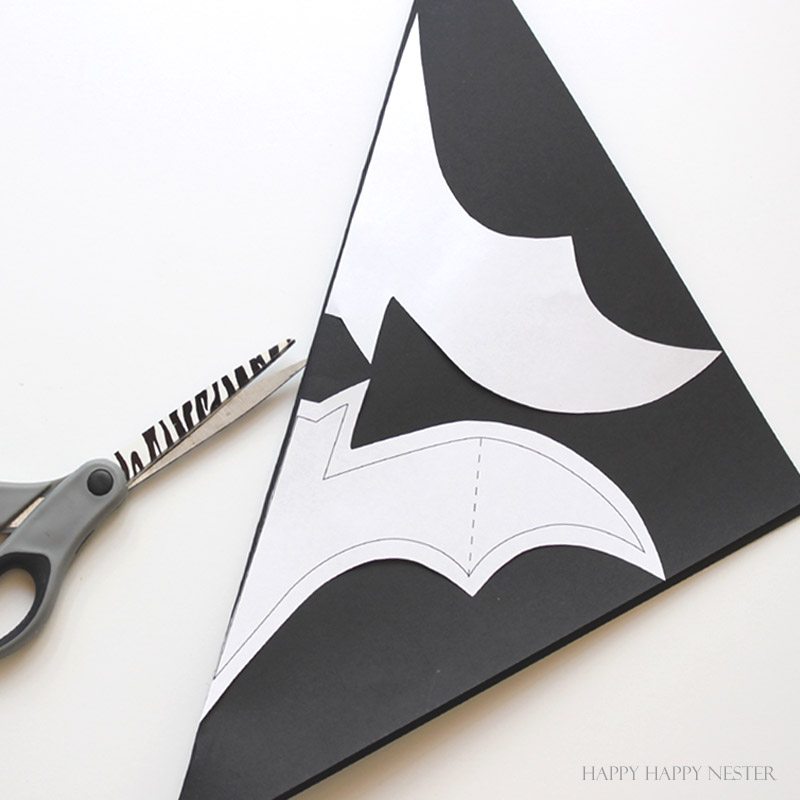 4. Place the bat template on the fold as shown in the above photo. I was able to get two bats on one piece of paper.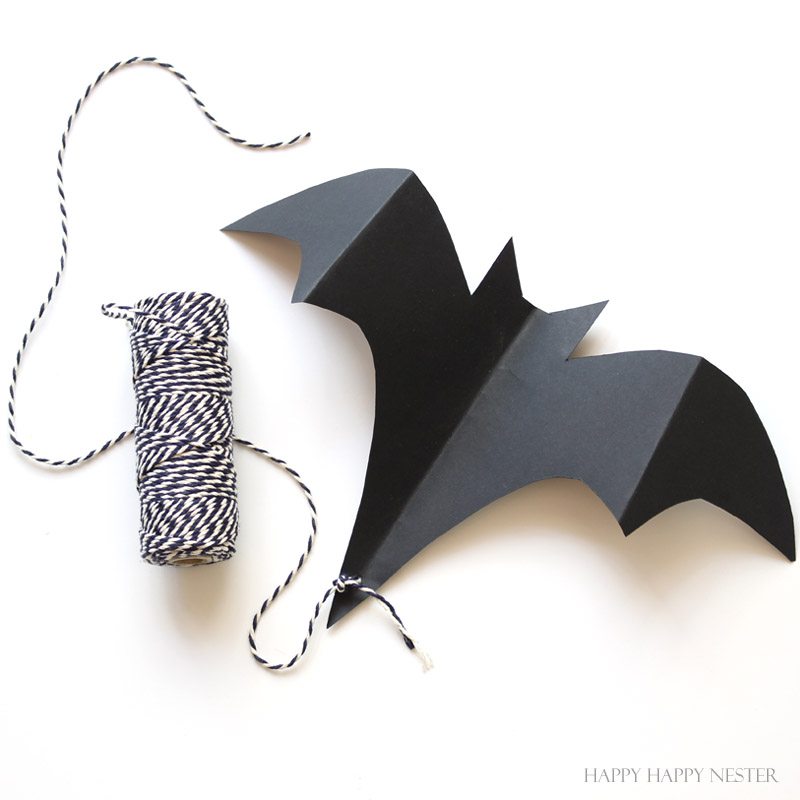 5. Fold the wings where the template shows the dotted lines.
6. Poke a small hole at the bottom of the bat.
7. Cut a string the length you want the bat to hang.
8. Thread the string through the hole and tie a knot.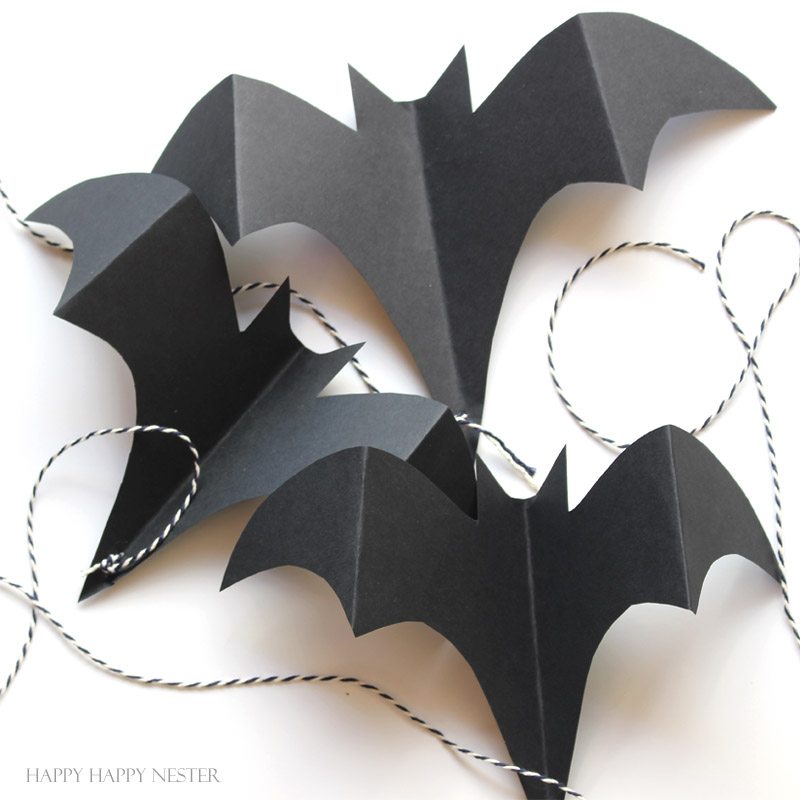 9. Hang the string with packaging tape to the ceiling of your porch.
I love crafts, and I especially like to work with paper. This project combines a project that is so easy for both adults and kids, so get everyone in your family involved and celebrate Halloween! I have so many more crafts that you won't want to miss out on, here is the link: crafts
Cheers,

Make sure to visit my friend's blogs and their wonderful projects!
Welcome to our monthly Creative Blog Hop!
This month it's all about Halloween/Fall Projects where you'll find lots of inspiration to keep you DIYing for months!
Meet your hosts
Tammy @ Hey Fitzy | Mary @ The Boondocks Blog
Janine @ Happy Happy Nester | Carolann @ Sassy Townhouse Living
Norma @ Paint Me Pink | Sarah @ Creative Ramblings
Tara @ Lehman Lane | Michelle @ Our Crafty Mom
Sam @ Raggedy Bits | Amanda @ Life On The Bay Bush
Leanna @ Faeries and Fauna | Ashly @ Modern Glam
Katrin @ KreativK | Jodie & Julie @ The Design Twins
Kellie @ Gratefully Vintage
Grab some Halloween/Fall Inspiration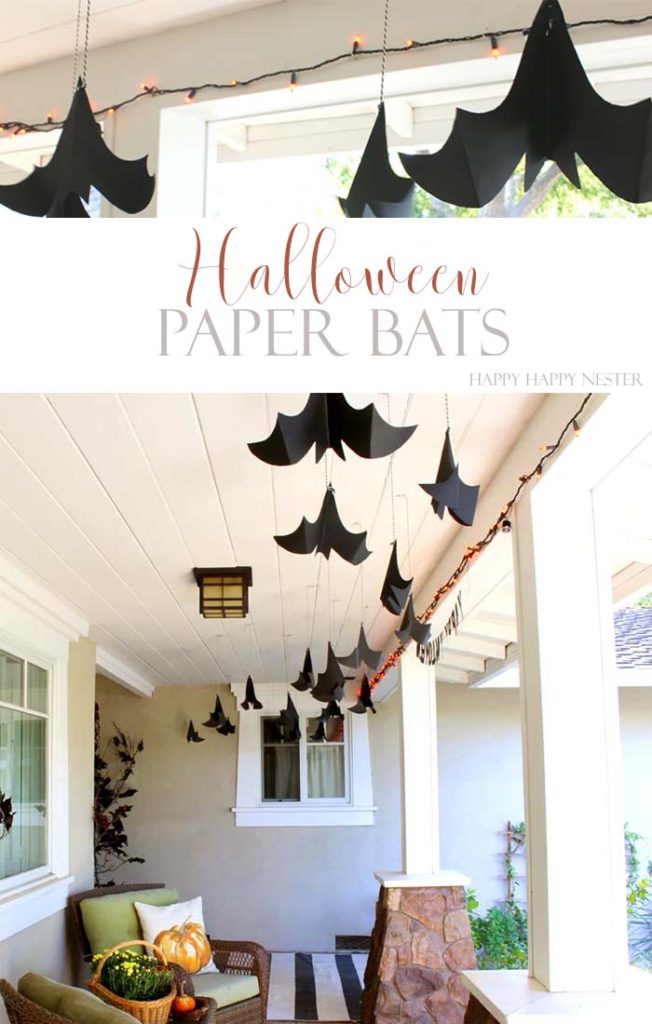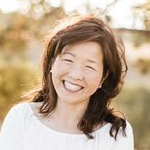 Latest posts by Janine Waite
(see all)