Make sure to check out How to Make a Bay Leaf Wreath. Over the years, I tried a few different steps to make this bay laurel wreath, and I finally figured a few important things. So, this helpful tutorial has great tips on how to make the best bay laurel wreath.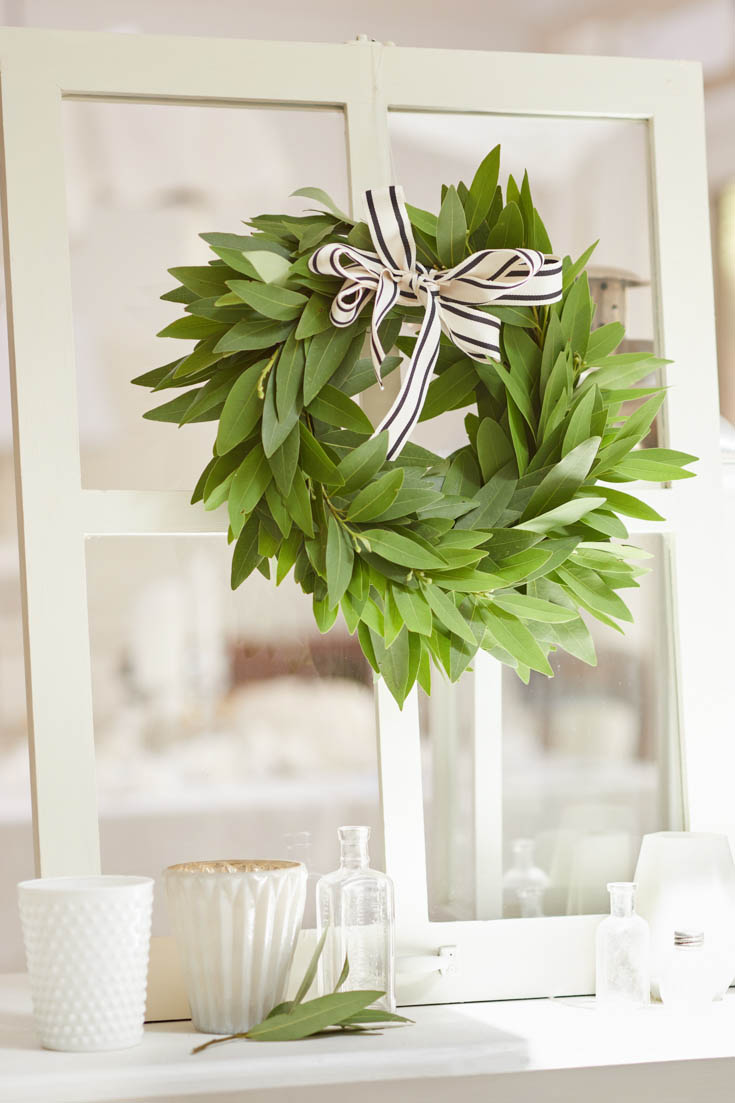 Photo: My Photography
I love making wreaths, and this one is super easy. And if you have Bay Laurel Trees in your area, then you'll enjoy making this classic wreath. I'm so excited to share this fun little craft. The great thing about this project is that the directions apply to most wreath making. So whether you want to make an evergreen wreath or bay leaf wreath, you can use these same directions for both.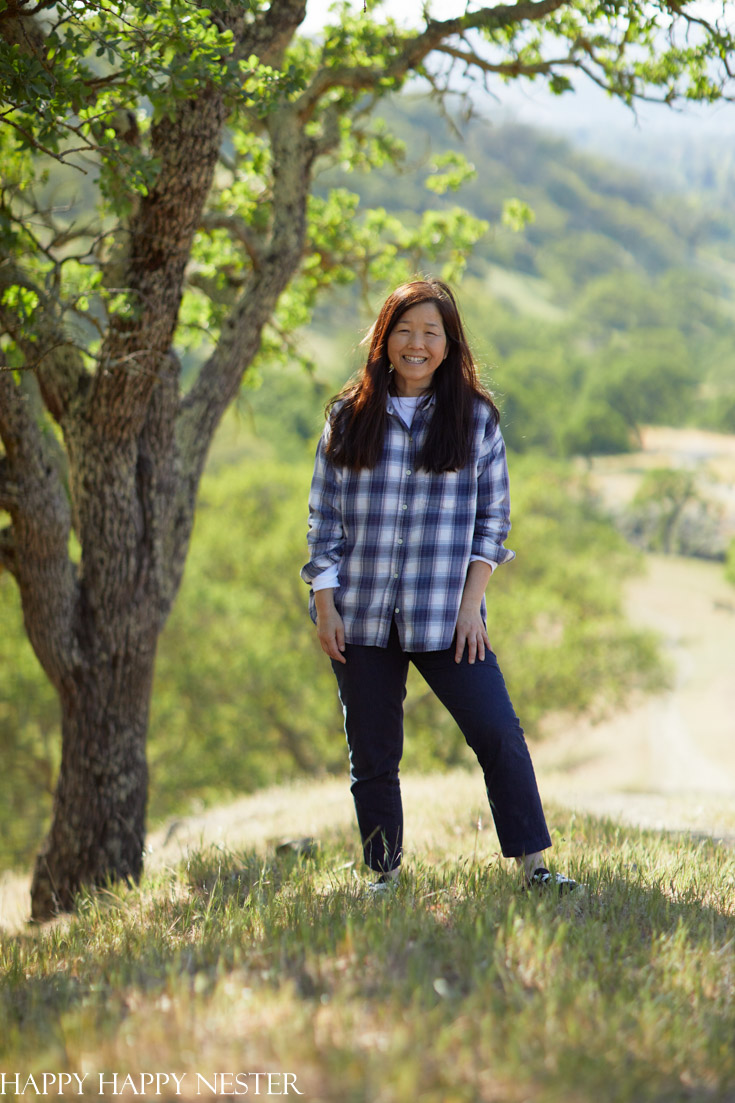 Since moving to the San Francisco Bay area, I've been hiking the hills of the area.
The vegetation is all new to me since we have lived in the pacific northwest for the last 17 years. So one day, I asked my hiking friends the name of a tree surrounding us on our hike. They said it was the Bay Laurel Tree, and the leaves were used for cooking.
From that point on, I wanted to make my bay leaf wreath!
So, the other day, with clippers and a shopping bag in hand, I grabbed a few branches along my hike.
If you like to make wreaths, here are some other projects: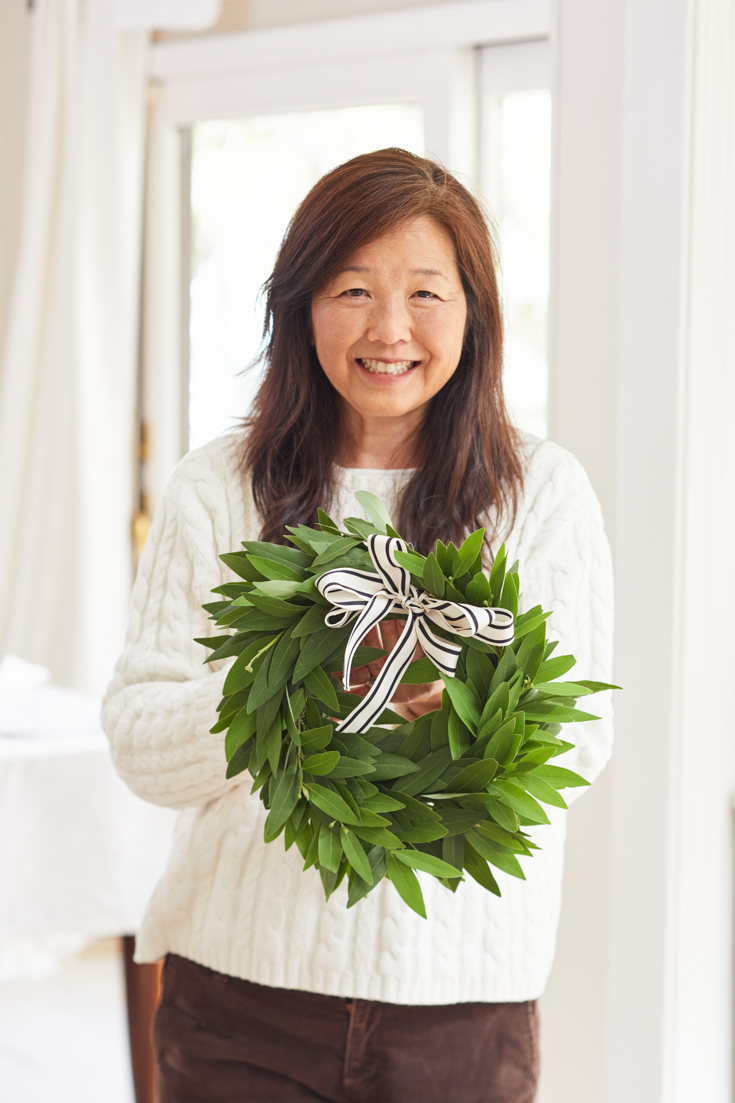 How to Make a Bay Leaf Wreath
This is a simple project, and it takes about 30 minutes or less to create this stunning wreath!
Supplies
A grocery bag of Bay Laurel branches
Instructions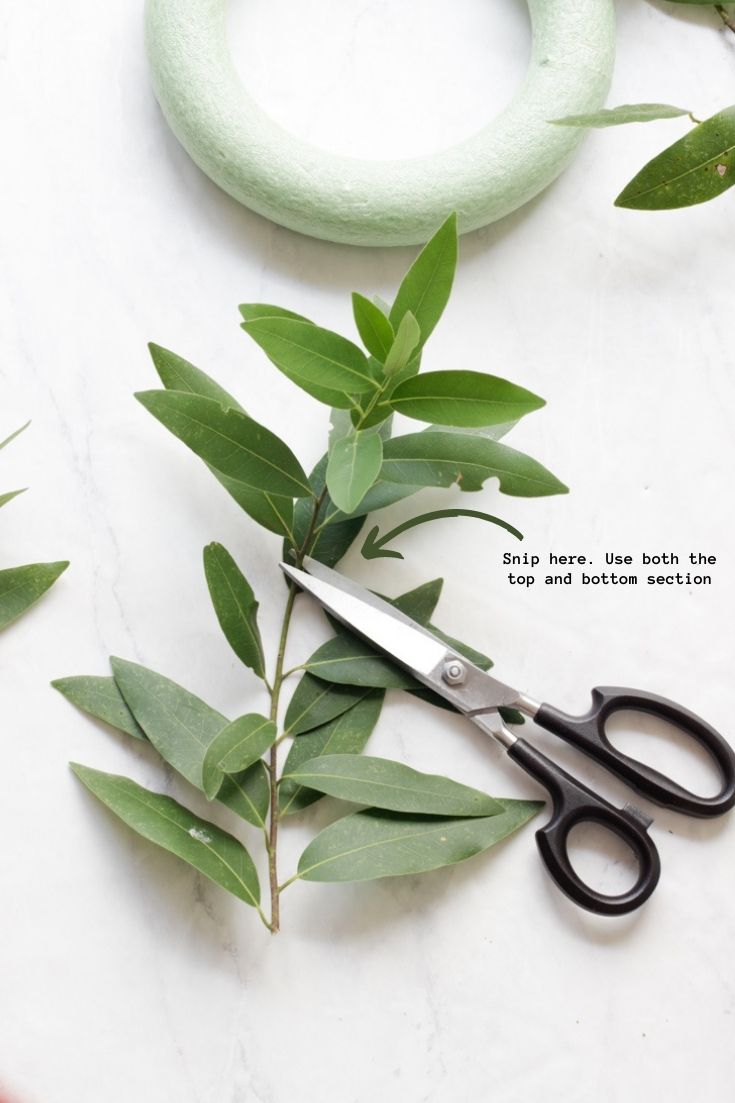 Step 1 – Choose Twigs
If you picked long branches, then cut them in two. If you noticed, the bottom leaves are larger than the top leaves. Trim the branches in half once you have cut the bay leaf branches, set all of them aside.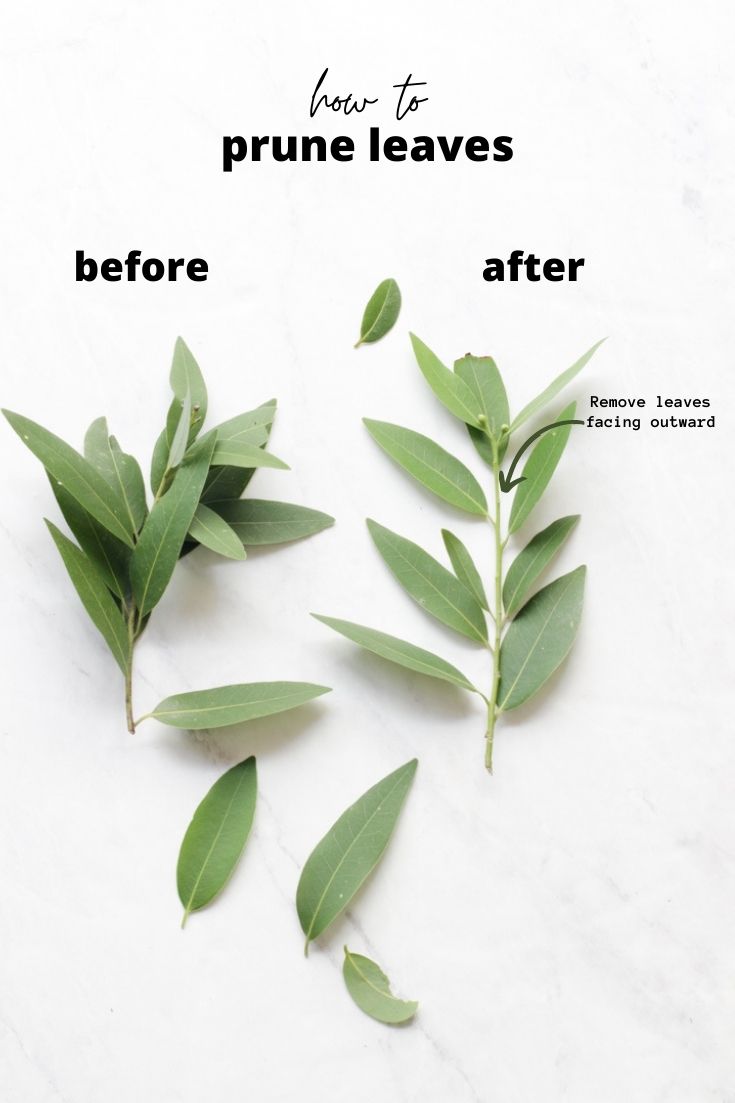 Step 2 – Prune Branches
Over the years, I've learned that if you want a flat bay leaf wreath, there are ways to achieve this. So to get this look, you have to trim the leaves that are located on the top and are not lying flat on your table. Check out the above photo.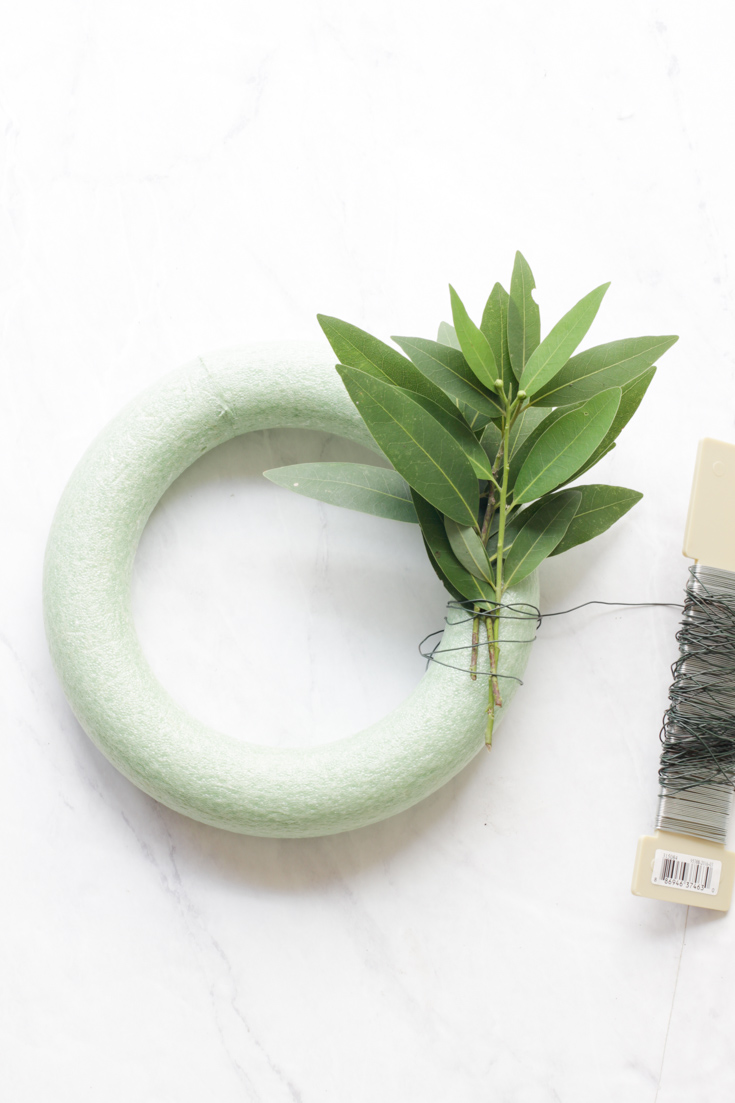 Step 3 – Create Bunches of Leaves
Now create bunches of leaves by placing about three branches on top of each other. I found that if I had some little berries, I placed those on top to show off. All your bunches should pretty much lay flat.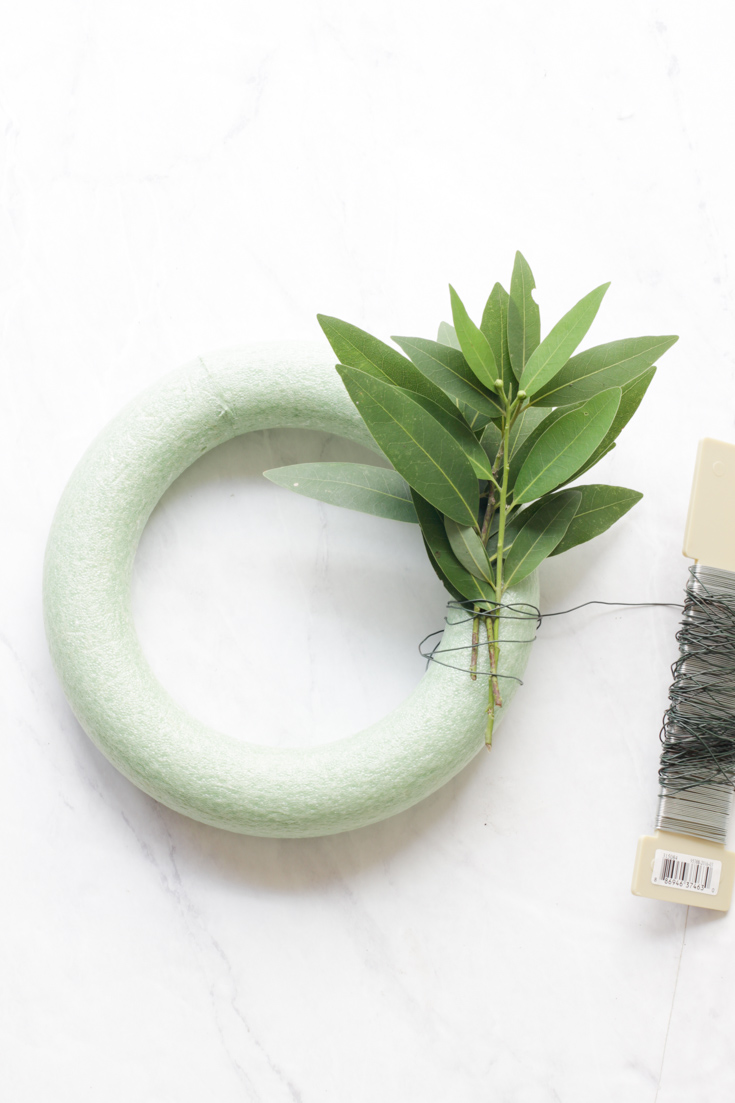 Step 4 – Wrap Branches on Wreath
Place a bunch on top of your styrofoam wreath. Then take your wire paddle and wrap it around the bunch and continue wrapping it around the back. Bring it back up to the front and keep wrapping until the bay leaf is secure.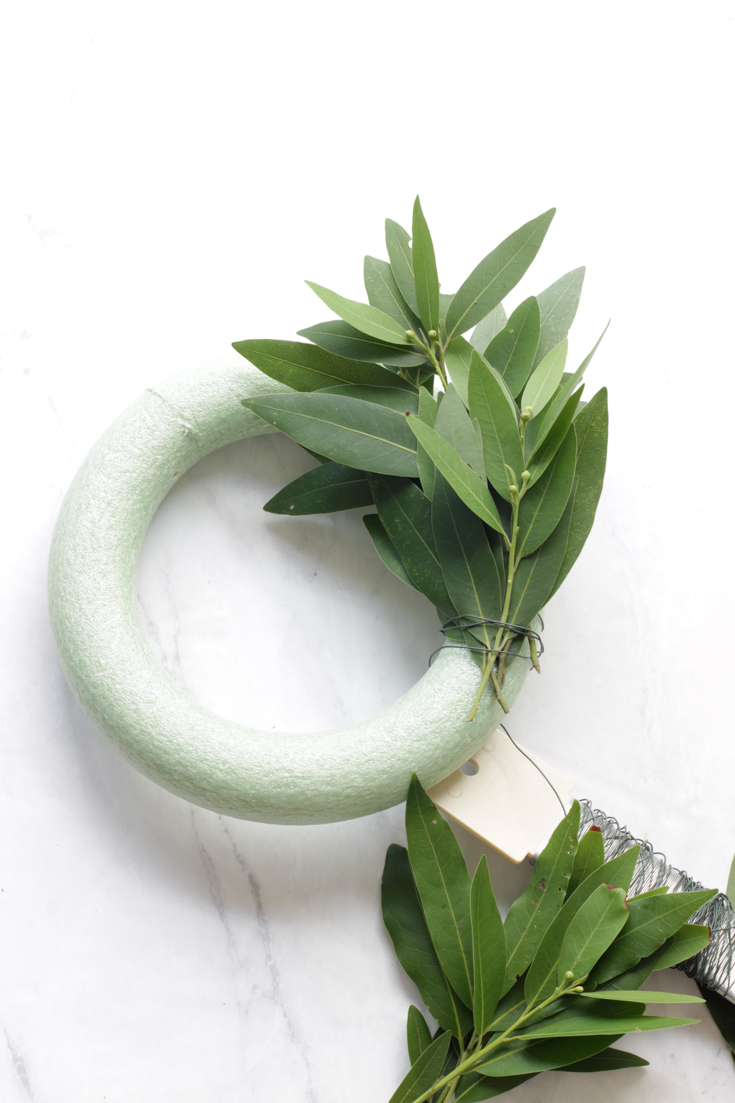 Step 5 – Repeat
Now, take the next bay leaf bunch and place it on top of the previous branches. But, make sure to stagger it by layering it halfway down the earlier bunch. Wrap with the wire until this bunch is secure. Repeat this step until the wreath is totally covered.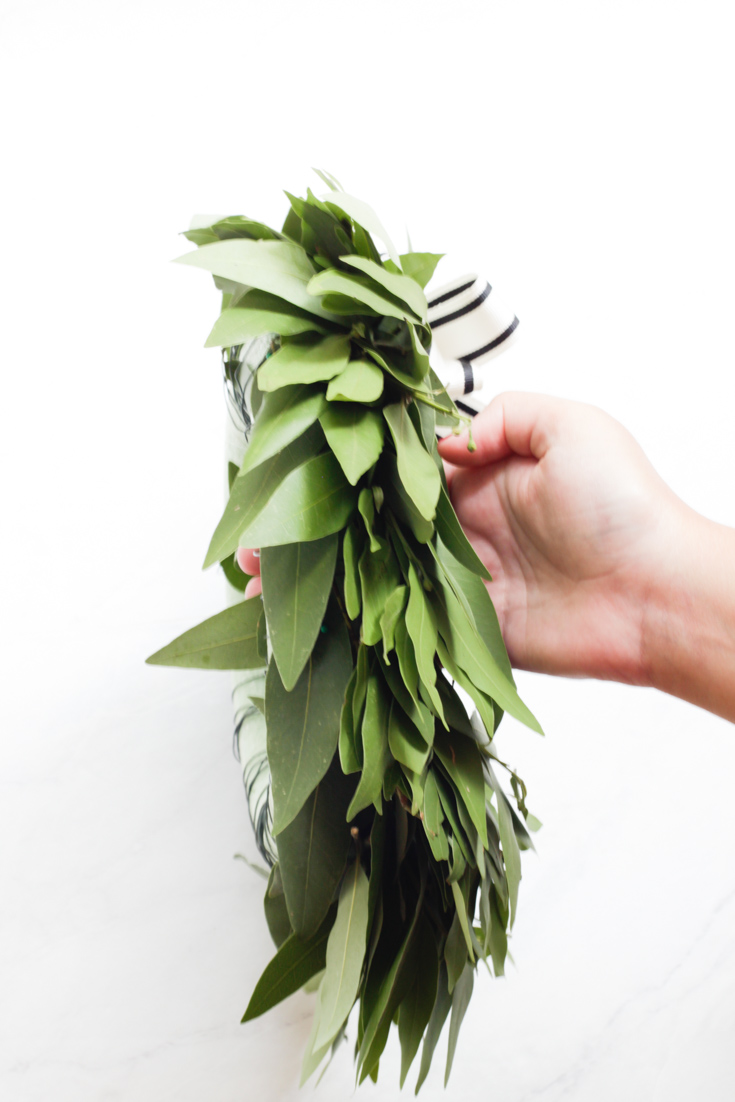 To finish the sides, place a leaf on the edge and hot glue it to the styrofoam. Then layer another leaf on top of it, again staggering the leaves. Cover the whole side of the wreath. If you don't want to use glue, I used small sewing pins to keep the leaves in place.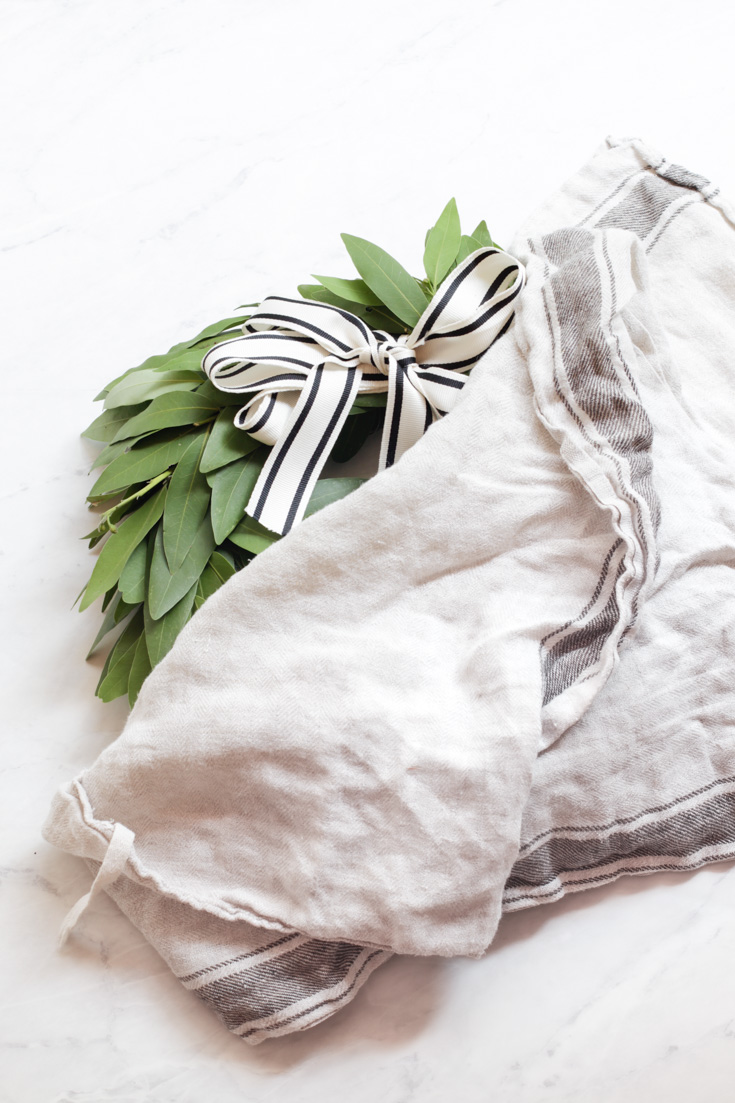 Step 6 – Lay a Tea Towel on the Wreath
Now here is one of the most important parts. The bay leaves, when they dry, like to curl, so to prevent this, you need to take a light tea towel and drape it loosely over your wreath.
I've tried a few techniques to get the leaves not to curl. I placed books on the leaves and then a bath towel on them. Both were way too heavy, but the idea was right.
A lightweight linen tea towel is perfect!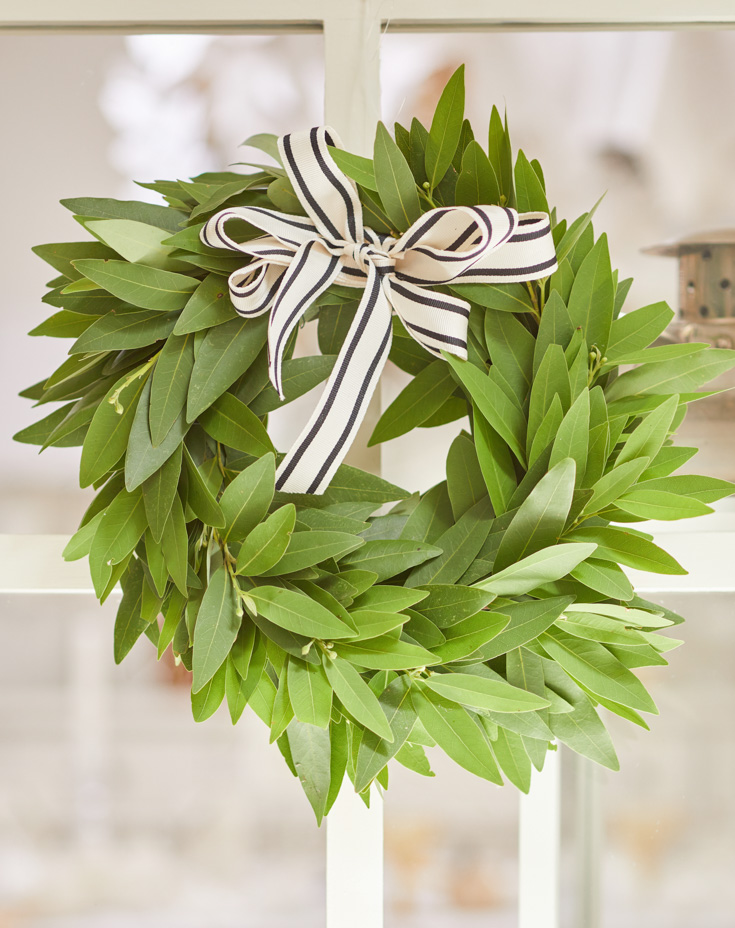 How to Identify a Bay Laurel Tree
There is a Laurel Cherry tree that looks a lot like a Bay Laurel tree. I'm not a tree expert, so make sure you do a little research before picking.
As long as you don't eat the leaves, you should be fine. But, please make sure to check since Oleander bushes have similar leaves, and they are very poisonous.
So make sure to do your research.
Look at these Amazing Fall Leaves Craft Projects
The DIY Mommy
DIY Dough Bowl Fall Centerpiece
This beautiful Fall centerpiece not only looks lovely, but it takes less than 15 minutes to make! Use a dough bowl, some faux fall leaves, pumpkins, and moss to create this seasonal table centerpiece to decorate your home for autumn.
I am obsessed with Iron Orchid Designs and all of their products. Look at these amazing Fall Table Setting DIY leaf chargers I made!
Thistlewood Farms
Ok, that's a wrap on this project.
Cheers,

PS: If you like this project, but don't have the time to make a
wreath
or
garland
here are some to buy!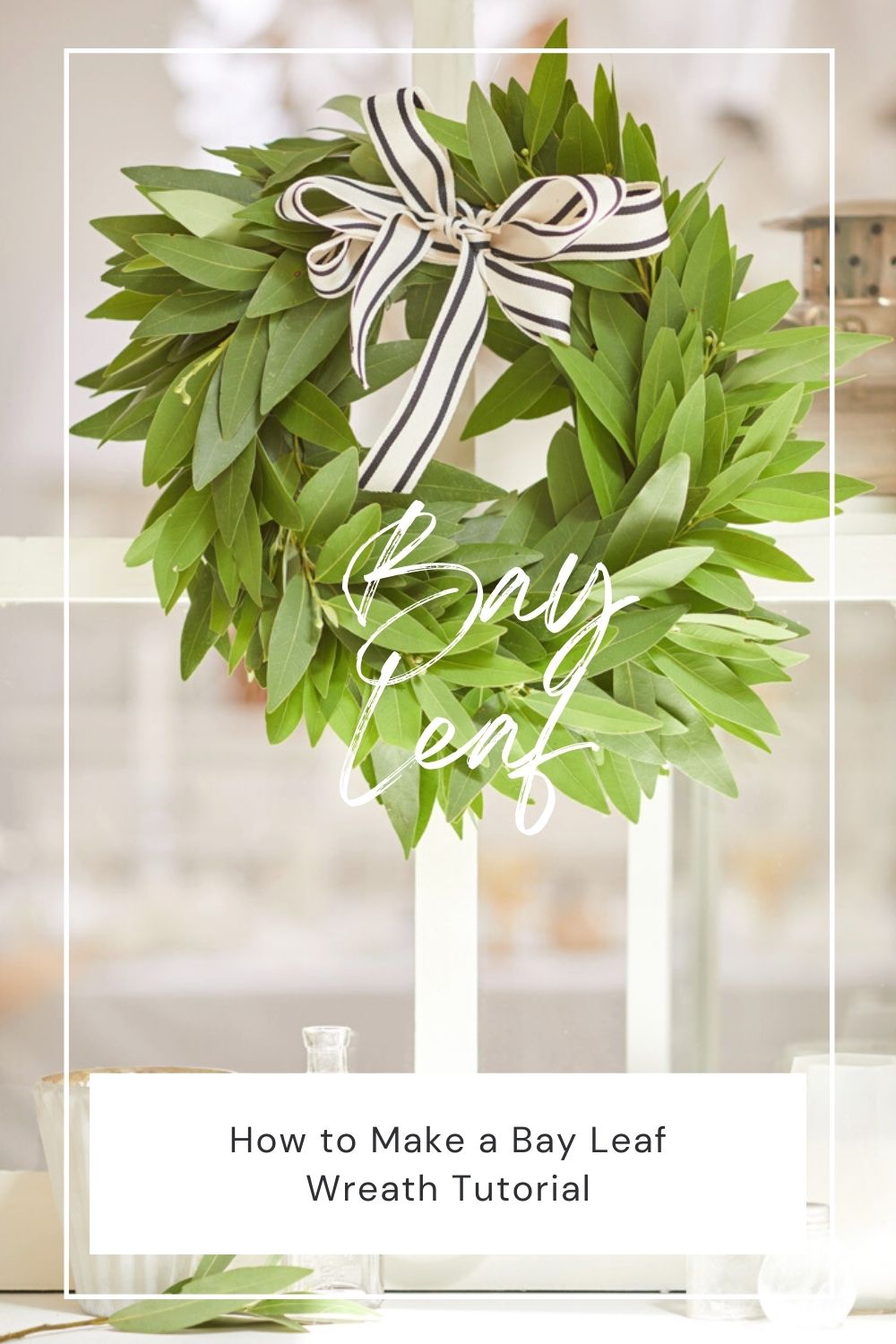 My 100 Year Old Home
Thistlewood Farms