Happy New Year! In honor of this new year, let's look back at some favorites from 2021 of mine, including crafts, recipes, decor, and more!
I've had such a wonderful time this past year, crafting and creating, and I'm definitely looking forward to what 2022 has in store, but for now, let's check out some of my go-to blog posts that made 2021 an awesome year!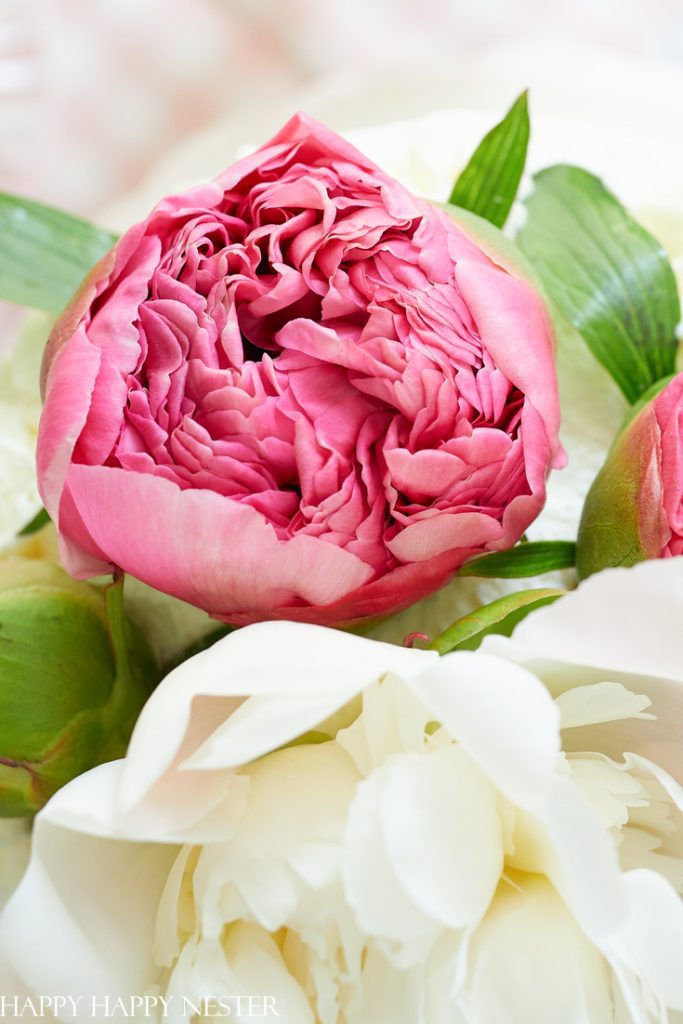 Can you believe 2021 is over? I still can't grasp that it's over, and 2022 is here to stay. Don't get me wrong. I'm excited to see where this new year takes my family and me, but in the meantime, I'm here to show you my favorites from 2021.
Whether you want some home decor, recipes, crafts, fashion inspiration, we have it all. So many blog posts went into making last year a great year, and I'm thrilled to take a blast at the past with you all.
How are you celebrating the new year? I'm looking forward to having a delicious feast with my family along with relaxing and just spending quality time together!
If you are out and about this weekend or staying at home, make sure to check out my favorites from 2021 to get an inside look at what made last year the best year.
Saturday Chitchat with Janine – Volume 48
Hello and Happy Saturday!
Happy New Year! Wow. This past year really flew by in the blink of an eye.
There were good times and bad times throughout last year, but overall, it was a great year that brought wonderful memories, new friendships, and fun trips!
To celebrate those good times from the past, here are some favorites from 2021 from the blog. I wanted to create this so I could keep all of my go-to blog posts that made 2021 a great year together so I can look back and smile!
I can't begin to explain how grateful I am for every one of you for your continuous support and my blog.
Your endless amount of kindness inspires me to work as hard as possible to create content for you every day!
I just wanted to say a huge THANK YOU. I hope you have a wonderful weekend with friends or family, and I wish you well in 2022!
A Personal Note from Janine
Happy New Year, Friends!
I hope this year is better than last year! It's been quite crazy the last couple of years and we all could use a nice break. Maybe this year will turn around for the best.
I have good feelings about 2022! Well, at least I'm going to look on the bright side of things.
There are a lot of fun projects and recipes running through my head for 2022. You see, while my family chilled this past week, I worked on my calendar for the new year. You see, I have a difficult time relaxing. 🙂
So, buckle up and make sure to check out my newsletters, since I'll be sharing some new crafts, home decorating tips and new recipes!
Have a great day and see you over on the blog!
Cheers,

This Week's Inspiration – Favorites from 2021
*This post contains affiliate links
I love to make things, and it's fun to share them with all of you. So today, I've collected my best handmade craft ideas for home decor for this last year! I hope you enjoy these popular posts of the year.
My blog readers have spoken, and here are my favorite crafts for this past year. I love crafting home decor, and next year, I will have many more projects. But in the meantime, let's take a look back at the year.
Here is a collection of all home decor from the year 2021. There is something here for everyone, from rugs, hanging chairs, quilts, and tons more!
I was hoping you could look at what cozy items are in my home today and grab some inspiration for your 2022 look in your own home!
Everyone loves easy and delicious recipes! And in this post, I rounded up the most popular recipes on my blog for this year!
One thing for sure is that this blog post includes mainly desserts because I love to bake more than anything!
I had such a fun time gathering this group of recipes that it has inspired me to start whipping up new treats for the new year! But in the meantime, check out my favorites from 2021.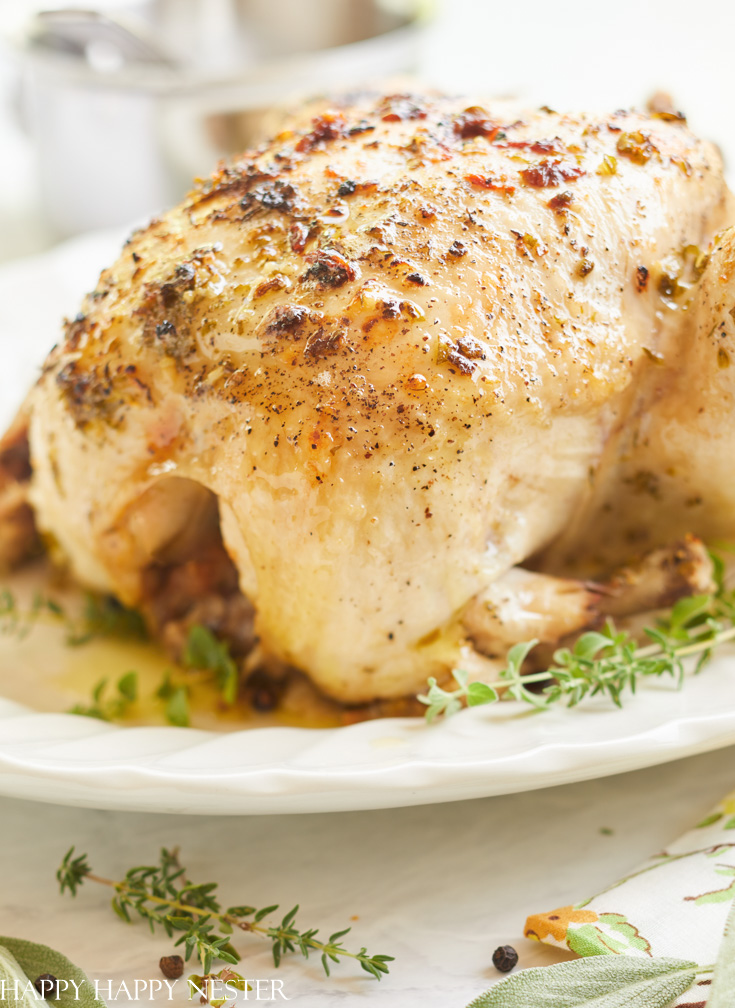 My goal is to provide you with simple and seasonal recipes made with love. In honor of that, here are some of the best warm Winter dinner recipes to create during the Holidays!
From soups and salads to full meals, check out these homely recipes to make with family and friends during the rainy days and cold nights.
I love this fun combination of succulents and fall pumpkins. Plus, it's so lovely to decorate a pumpkin without having to do any carving. And this project is so easy to make, which is a good thing.
Along with learning how to create this gorgeous planter, I answered some frequently asked questions that might help the making process!
Since you seem to love my recipes, here are some favorites from 2021. This collection includes some of my favorite mixed berry dessert recipes, such as cobblers, cakes, healthy snacks, and more!
You'll also find some kitchen accessories, my favorites, what's trending on the blog, and tons more!
Here's an unusual twist on a farmhouse Fall centerpiece. This gorgeous bouquet includes a gorgeous rich color of purple flowers. I'll show you how I designed this floral arrangement step-by-step!
As we all know, I am a big fan of creating table settings for any occasion.
Especially Thanksgiving. It's the time to spread love while giving thanks around a beautiful table full of traditional recipes, stunning crockery pieces, decorative accents, and tons more.
I am here to inspire you with this collection of Williams Sonoma Thanksgiving plates and more to start designing your dream tablescape today!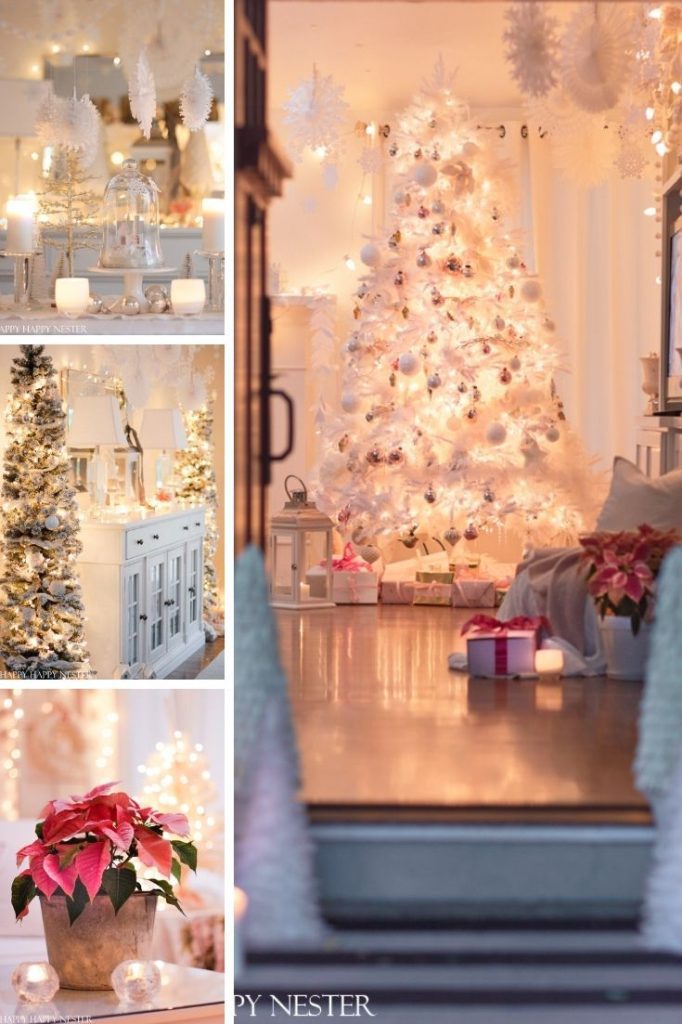 By the time Halloween and Thanksgiving arrive, I am already thinking about Christmas.
But you know what they say, it's never too early to start listening to holiday music, so why not start decorating too?
Today I'm sharing Simple Christmas Decor such as holiday accents, tree accessories, and light show decorations that helped create my winter wonderland from a past Christmas.
Season's greetings! Here is a cute homemade Christmas decorations collection for you to create and craft for the winter season!
From seasonal wreaths and printable holiday tags to all types of simple Christmas decor! With these pieces, you will design DIY trinkets to fill your home with winter wonderfulness!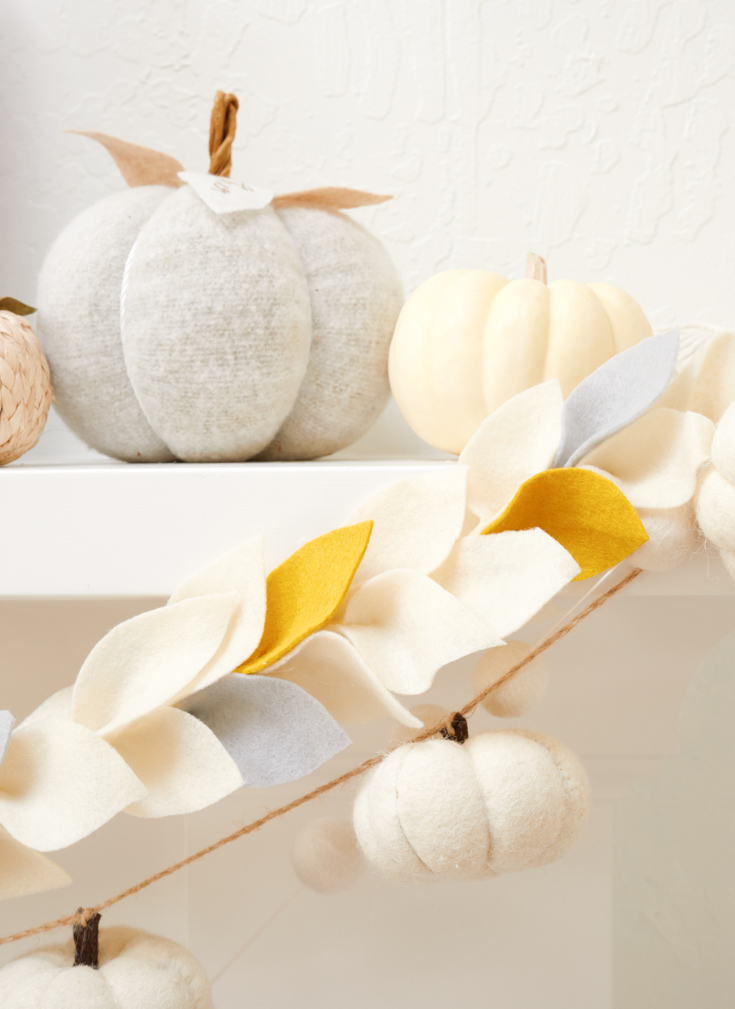 Here is a collection of Fall leaf craft ideas! These crafts will help inspire you to create stylish fall decor for your home.
I include my recent craft ideas for the fall, DIY fall decor, my favorites, what's trending on the blog, and lots more!
So if you love fall-styled everything, then you're in the right place! Check out these fun crafts and projects to get started today!
---
This Week's – Boutique of the Week (This Year's Most Popular Blog Posts)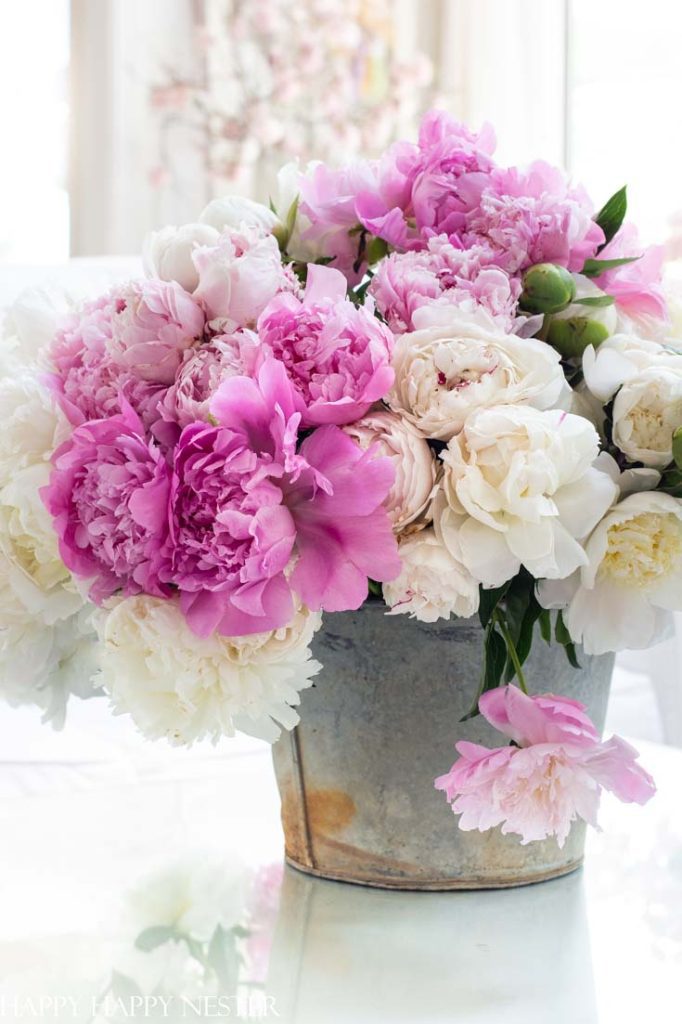 Wow! Are you looking forward to new year's? I sure am, but before we get too excited, let's take a step down and look back at all of the crafts, decorations, and DIYs that made 2021 a great year!
---
My Favorite Things – Favorites from 2021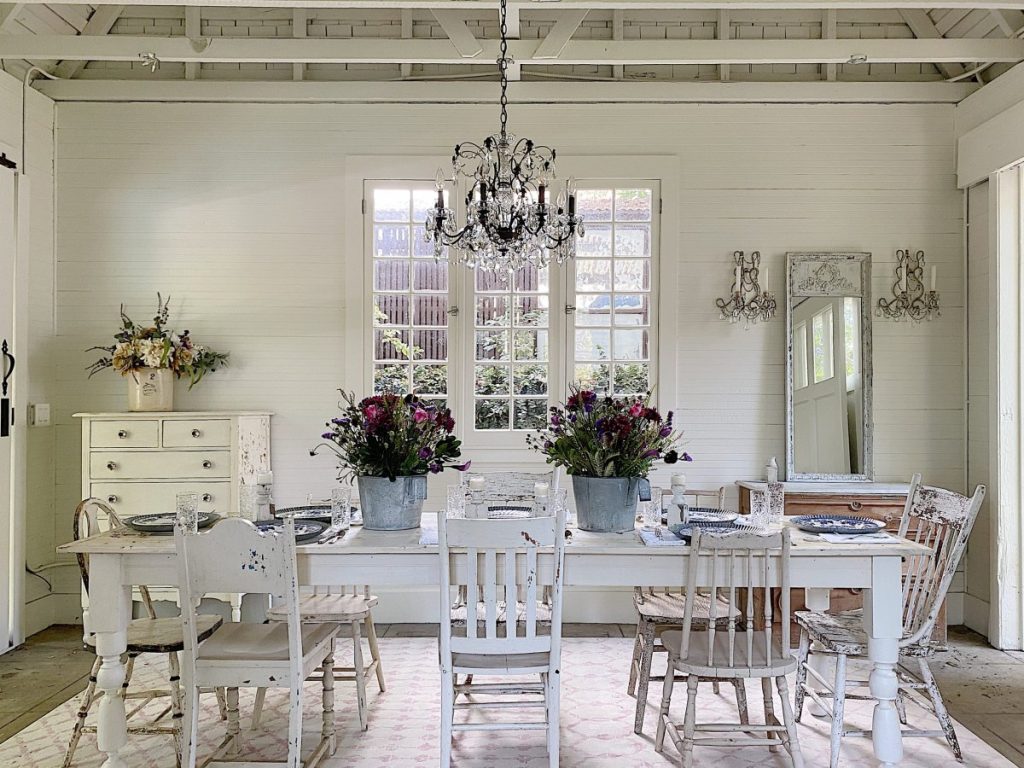 Since this post is all about my favorites from 2021, I thought it would be a good idea to share my friend, Leslie, and her top 10 crafts from last year!
Leslie's passion for crafting is so inspiring and simple to learn. So go ahead and check out more DIYs to add to your list of new projects for 2022!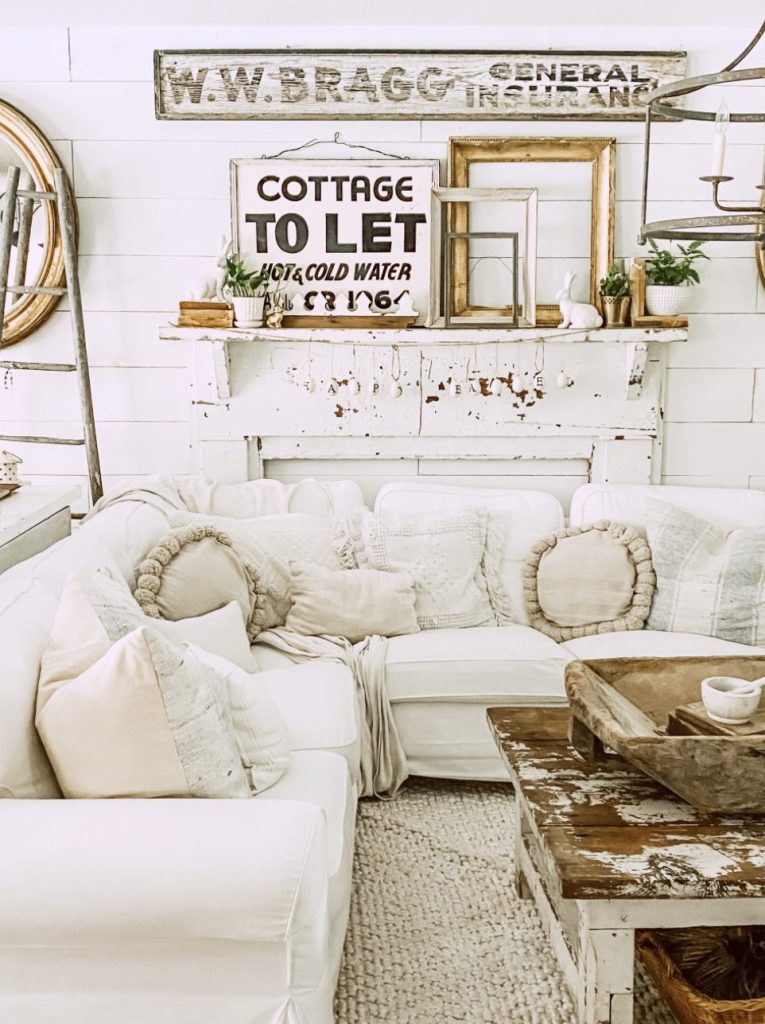 Who knew styling was more than moving a piece of furniture around? My friend, Robyn, did, and she knows a lot more about the decor styling world than you think.
Head on to this post to learn from Robyn some of the best styling tips and tricks to make your home look the best it can be for the new year!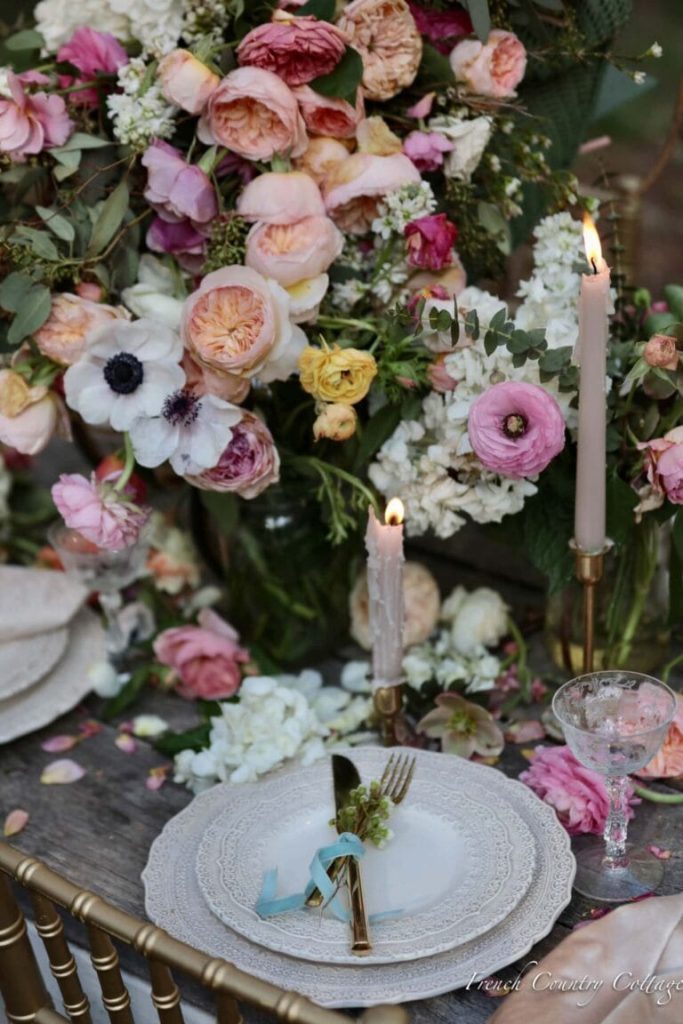 The weather is starting to get warmer, so it's only a matter of time before you and your family will be enjoying mealtime outside. Click on this post by my friend, Courtney, to learn how to create the perfect table setting!
Now that I think about it, you can never go wrong with more entertaining inspiration! But, everyone needs more tips and tricks on creating that picture-perfect setting, whether it's inside or outdoors!
---
What's Trending on the Blog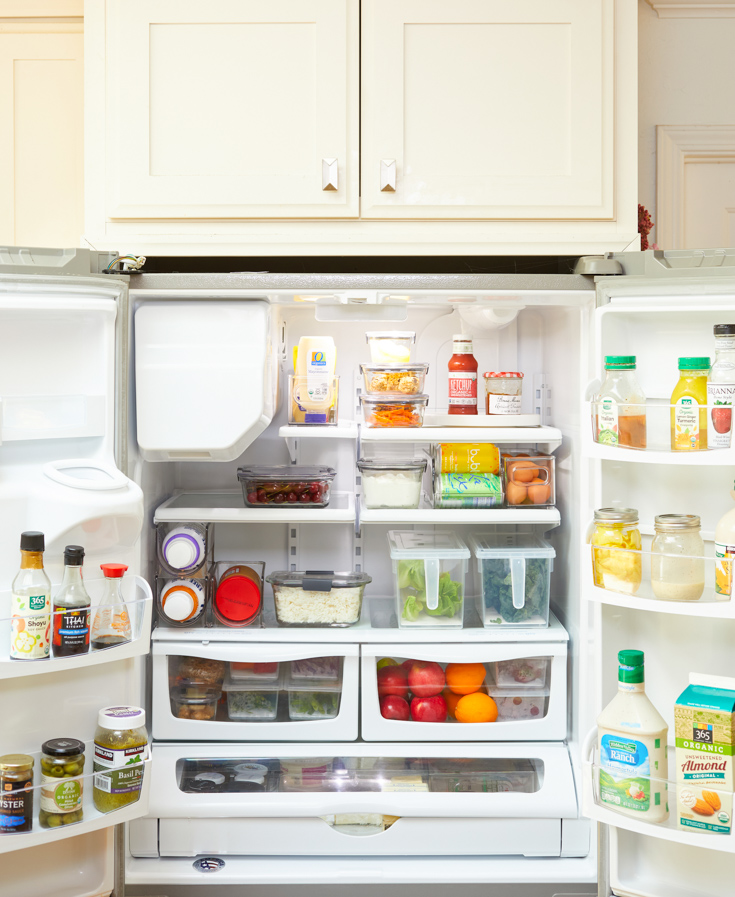 Here are some of my DIY kitchen organizing tips! This collection includes some of my favorite organizing containers for your pantry, how to arrange your spice rack, how to organize a French Door refrigerator, and more!
You'll also find some kitchen accessories, my favorites, what's trending on the blog, and tons more!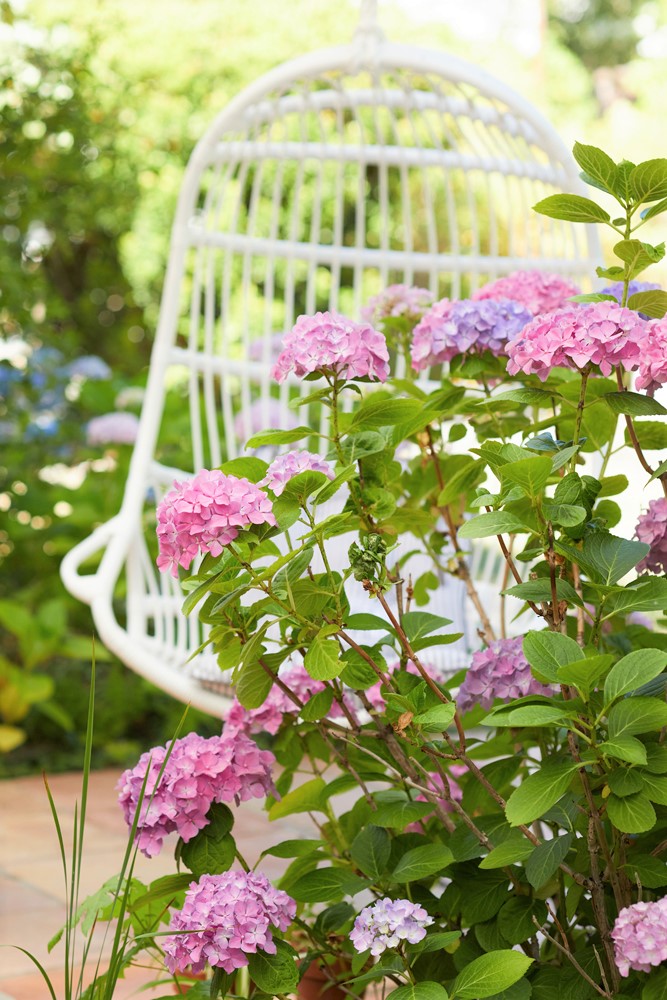 Even though we are currently redoing our backyard patio into a tropical oasis, here are some tips and tricks that helped us create our dream outdoor dining area!
Here in Northern California, when summer arrives, we live outdoors. I recently refreshed our outdoor dining space, and the whole family loves eating every meal on our patio. Check out this space to get inspiration for your home!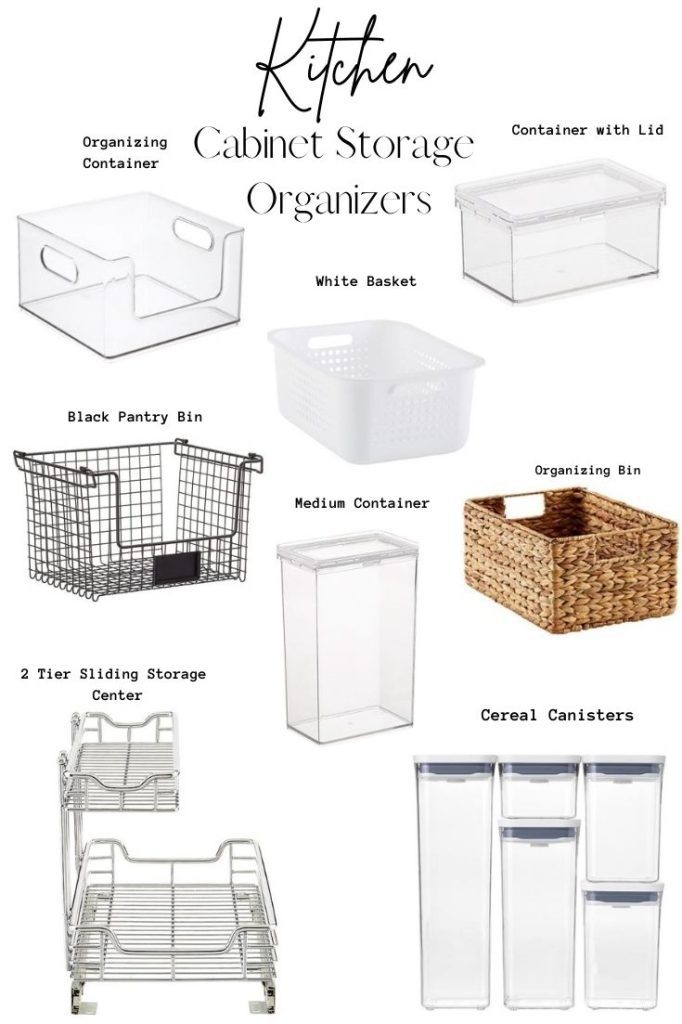 Welcome! Here are some of the best kitchen cabinet storage organizers to help you arrange your spice rack, baking ingredients, cereals, favorite snacks, and more!
Regardless of your style, there is something here for everyone! So check out these kitchen cabinet storage organizers and start organizing today!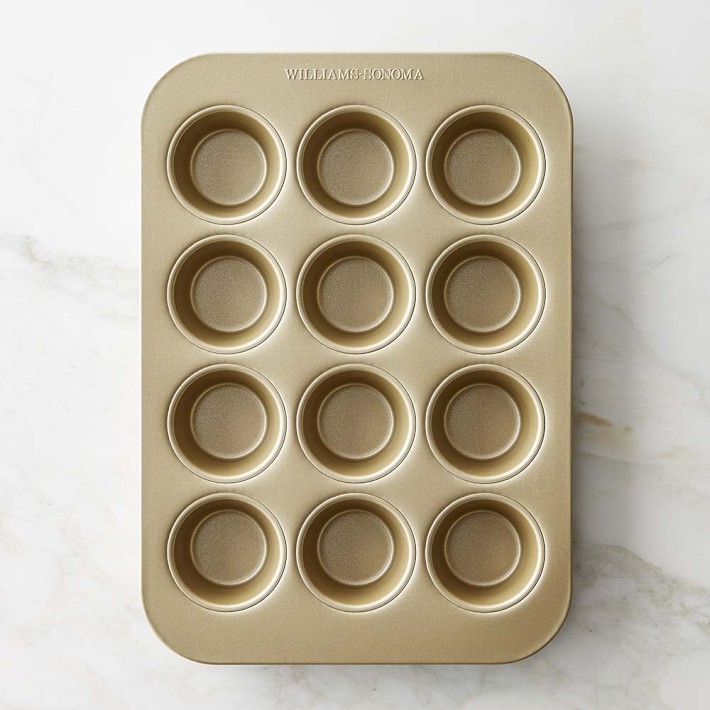 You know I love to bake, and since I have such a great passion for cooking, I only use the best of the best. So, here are some of the best baking tools you can own! 
We will go over some basic essential tools and some fun ones that are a bit of a splurge.
Baking tools are essential, and I hope this list helps build your collection. If your kitchen is fully equipped, consider them for a wedding present or a birthday gift for a special friend.
---
More Favorites from 2021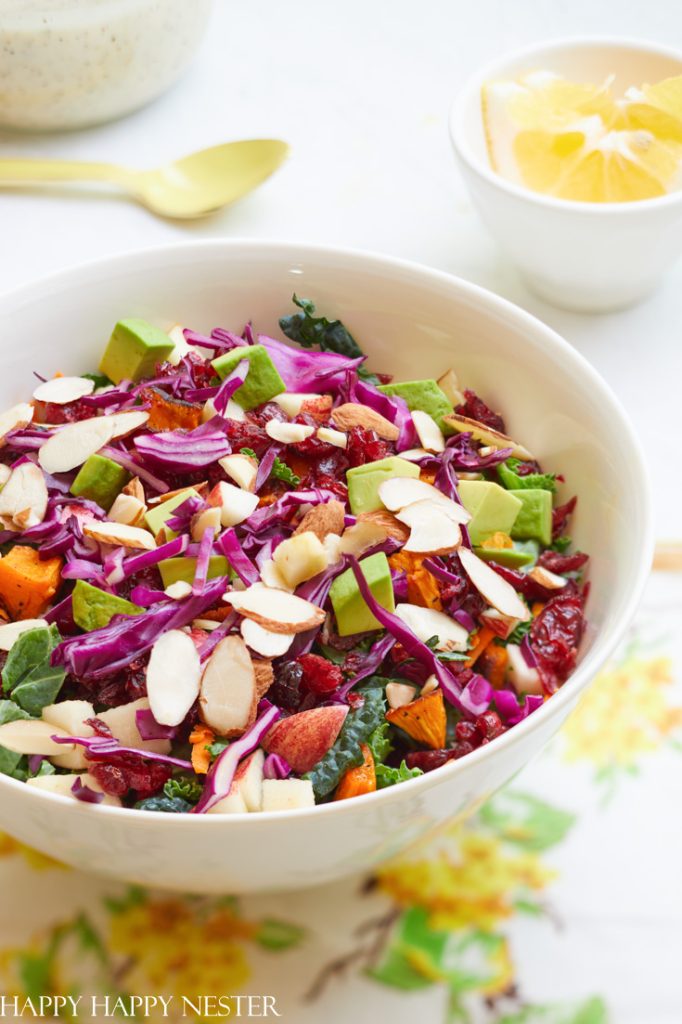 Here are some of my salad recipes for every day! This collection includes some of my favorite salads like my crispy calamari salad, the best kale salad, and more! Plus, you'll find some kitchen accessories, my favorites, what's trending on the blog, and tons more, so keep scrolling!
I am so excited to share with you my go-to salad recipes! Cheers to finding, trying, and creating new meals to share with family and friends!
I hope today's post will inspire you to create and bake in the kitchen with these salad recipes and more!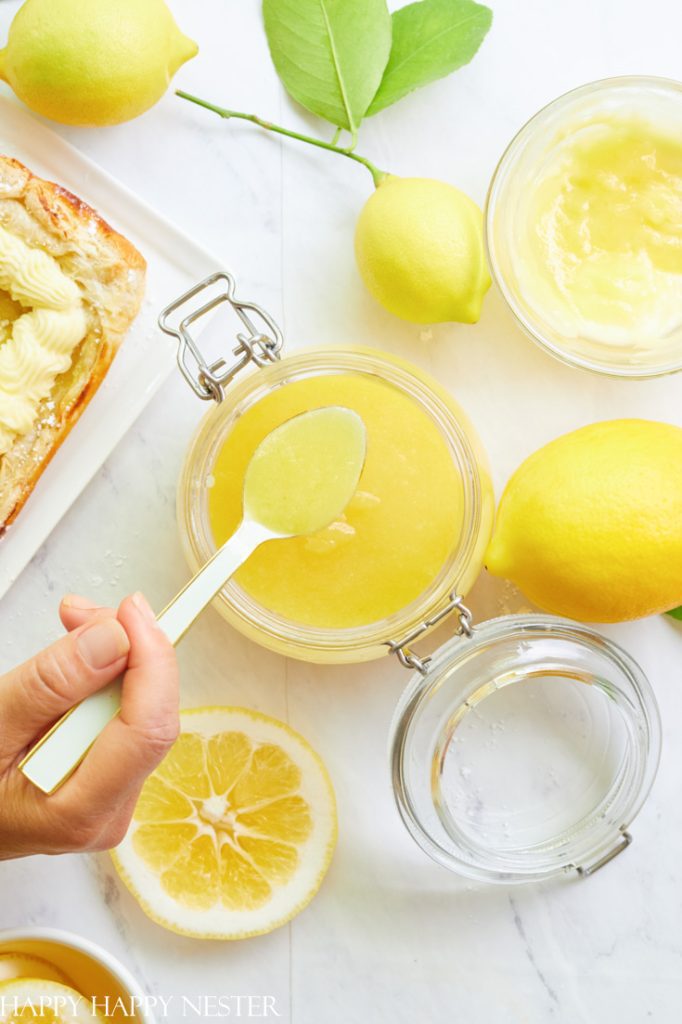 Here are some light summer dessert recipes! This collection includes ice cream, pies, cakes, tarts, and more. Keep scrolling to find some amazing recipes and try out these delicious treats!
I'm excited to share with you some of my favorite dessert recipes for the summer! So hop on to the blog to find your next "family favorite" recipe to enjoy during the season!
---
This Week's Tip – Wool Blanket DIY
A few years ago, I made this chunky wool blanket. My friend, Jodie and I had a blast arm knitting together. If you want a fun winter project, then you might want to give this project a try.
It really isn't as difficult as it appears. If you watch the video on my tutorial, you'll be ready to start your blanket. Also, if you want a discount on your supplies, use my personal code when purchasing your yarn over on BeCozi.
Also, if you need a unique gift to give to a friend or family member who has everything, this is the perfect present! I gave one to my father-in-law who lives in Vermont. And this blanket keeps him warm throughout the cold Vermont winters.
Well, I hope you have a chance to check out this post.
My Latest Obsession – Cool Wool Blanket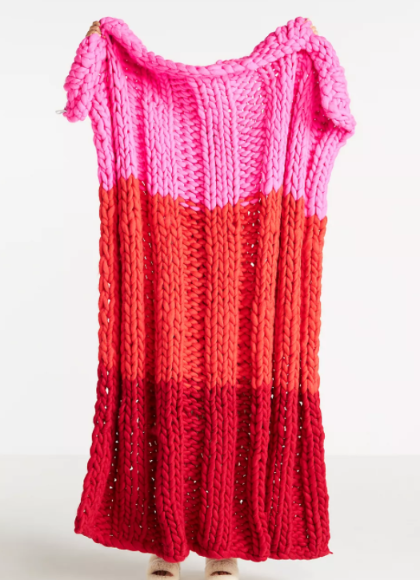 So my husband and kids surprised me this Christmas with this fun and cool wool blanket. I mentioned that I loved it while shopping with my husband and he went and bought it for me.
Oh my goodness, was this present a big surprise!
I love blankets and this one with its gorgeous rich colors is way too fun. I love the pink and orange color combination.
Well, you know that I'll enjoy this throw with my spring flowers. So stay tuned!
---
Happy Saturday,
I hope you enjoyed reading through my favorites from 2021. As much as I miss the past, I'm thrilled for the future and 2022. I have so many crafts, recipes, DIY's and, more planned for you, so stay tuned!
Have a great weekend!
Cheers,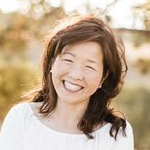 Latest posts by Janine Waite
(see all)