These cute Mini Pumpkin Bundt Cakes are my moist carrot cake and cream cheese frosting recipe. It's the perfect dessert to share with family and friends this season! And besides, these cakes are shaped like a pumpkin, making them even more impressive and adorable!
I have been on the hunt for a new, delicious recipe for Fall, and I can now say that the search is over because these pumpkin cakes are incredible. The taste of the sweet cream cheese frosting melts in your mouth, along with the inviting flavor of carrot cake! You will be coming back for seconds (or thirds)!
Oh! How I love this time of year. The leaves are changing color, the weather is cooling down, and baking in the kitchen is more fun than before.
If you know me by now, you might have guessed that I thoroughly enjoy baking and creating new recipes for my good friends and family. Here are some of my latest recipes on the blog to join me on my baking journey!
Mini Pumpkin Bundt Cakes
I'm sure you're wondering how I even came up with this idea of creating a mini pumpkin bundt cake. Here's my story.
Long story short, I ordered a bundt cake from the company Nothing Bundt Cakes, and I fell in love with the mini dessert. After that, I wanted to try and recreate my mini cake with a twist. So I decided to bake these treats and decorate them to look like pumpkins for this Fall.
It turned out perfectly, now that I figured out a great technique. On my recent version, I made the frosting a bit stiffer which is much nicer to sculpt and shape. This means you only have to place the cakes in the freezer once to harden the frosting. You see, you want it cold and hard so you can shape the pumpkins frosting to look more realistic.
So come on, and let's pumpkin things up a bit!
Here's What You'll Need to Make these Adorable Pumpkin-Shaped Bundt Cakes
Real Pumpkin Stems (Small)
Parchment Paper
Carrots 
Sugar
Cooking Oil
Flour
Cream Cheese 
Egg
Salt
Cinnamon
Baking Soda
Vanilla Extract
Crisco
Butter
Powdered sugar
Milk
Vanilla Extract
Just a little note:
If you want to create these festive fall desserts but want to make them either orange or another color that will work. Add the food color you like to the cream cheese frosting.
It would be fun to choose some fall colors and make a couple of different pumpkin-shaped cakes.
Baking Tips For Pumpkin Mini Cakes
Make sure to use Teflon mini bundt pans when baking. I find using this specific type of pan will create a nicely shaped bundt cake. If you plan to make many of these cakes, I recommend purchasing a couple of these pans.
Once you have the desired number of baking pans, cover the inside along with the middle of the pan with Crisco. This way, the Crisco allows the flour to stick to the pan. And also, when it comes time to take out the cooked mini cakes, it is easier for them to come out of the pan.
After covering the pan with Crisco, you cover the inside and middle with flour. This step helps when it's time to take the cakes out of the pan because, with flour, these treats will come out easier.
When the timer goes off and it's time to take the pan out of the oven, do so, and gently turn the pan upside down so the mini cakes can come out of the pan smoothly without the worry of falling apart.
If your mini cakes do not come out as quickly as you had hoped, try taking a toothpick down the sides of the pan and also the middle hole as well. Then remove the cakes slowly out of the pan. By doing this, you are separating the cake from the pan in hopes of the dessert coming out in one piece.
Tips on Shaping Your Bundt Cakes Into a Pumpkin
I ended up changing my technique and here is the revised version.
You'll want to take your baked bundt cakes and trim off the bottom of the rounded cakes. Turn the cake upside down and the cut side is now on top. Frost the cut end.
Cover the frosted cake with another trimmed bundt cake. The two cut ends will face teacher other with a layer of frosting in between them. (This photo is of the old version)
Frost the bundt cake and place it on a piece of parchment paper. When you smooth over the final bit of frosting, you can begin to shape the pumpkin. I dipped my butter knife in a glass of water to create a smooth frosting. I also, made the horizontal ridges of the pumpkin at this stage.
Once you've created the pumpkin, you will place your cakes in the freezer for a couple of minutes.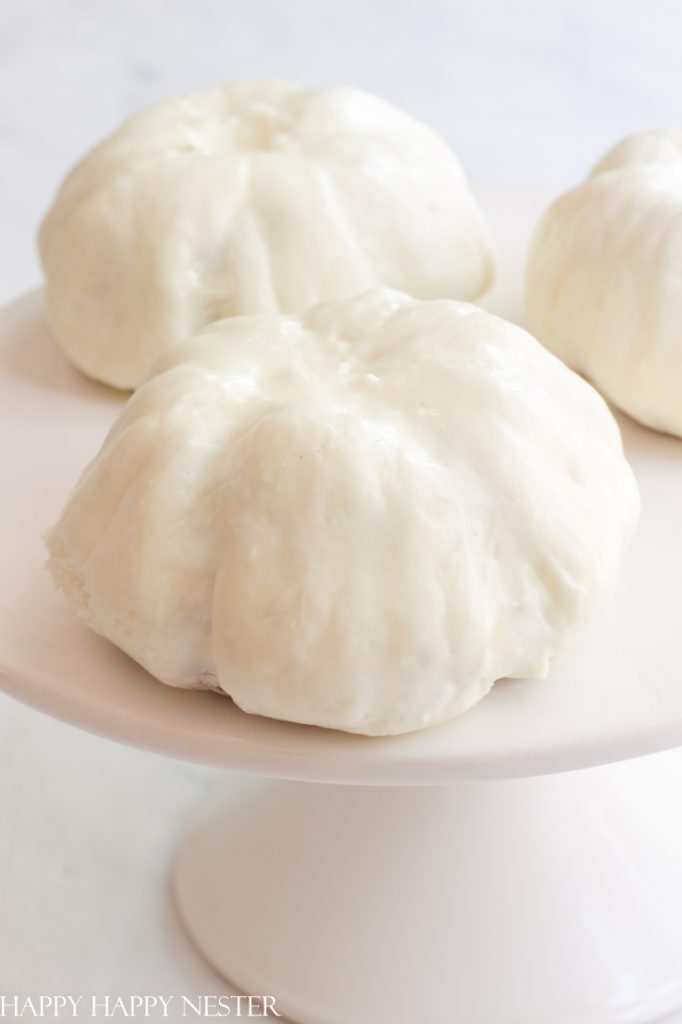 Take the cakes out of the freezer, and shape the cake with your hands to create pumpkin curves. To make shaping easier, dip your fingers in a little cold water, then place your hands on the icing to begin shaping your cake.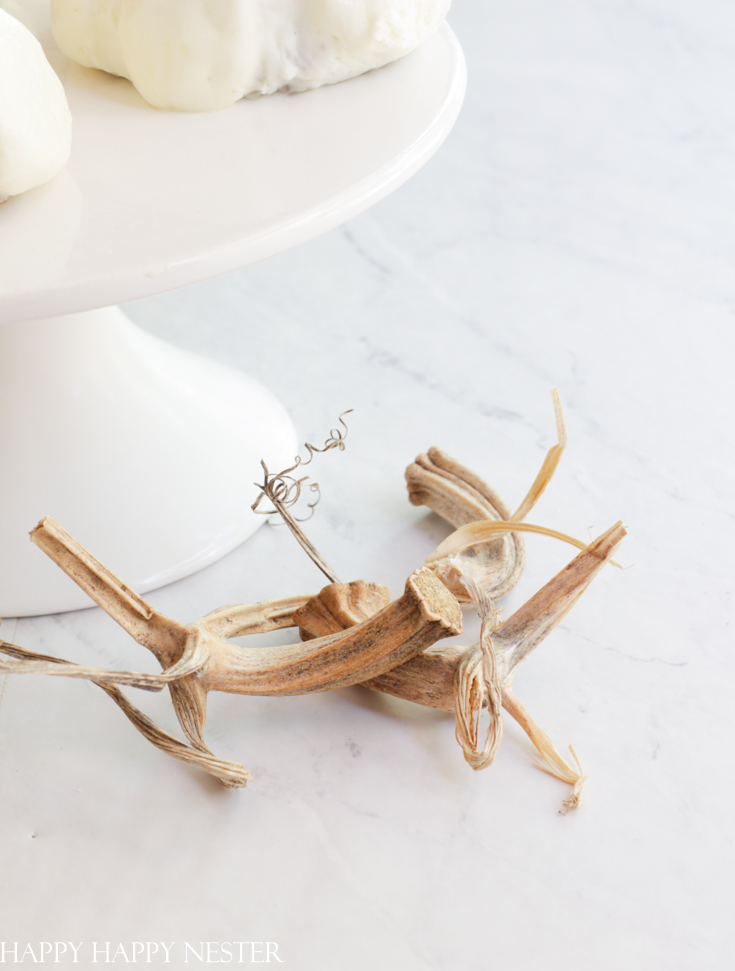 After you have finished shaping your cake to your liking, place and real pumpkin stem on top, then refrigerate them. Take them out about an hour before serving, and enjoy!
Mini Pumpkin Bundt Cake Recipe
These cute Mini Pumpkin Bundt Cakes are made with my moist carrot cake and cream cheese frosting recipe. It's perfect for a fall dessert.
Ingredients
Cake
¾

cups

carrots

shredded

½

cup

sugar

6

tbsp

cooking oil

½

cup

flour

2

oz

cream cheese

room temperature

1

egg

¼

tsp

salt

¼

tsp

cinnamon

½

tsp

baking soda

¼

tsp

vanilla extract
Frosting
¼

cup

butter

room temperature

8

oz

cream cheese

room temperature

1

lb

powdered sugar

1

tsp

vanilla extract

3

real pumpkin stems

you can use cinnamon sticks if you like
Instructions
Cake
Prepare mini-bundt pans. Grease and flour the inside of the bundt cakes form.

Place wire whisk on the Kitchen Aid mixer.

Beat together the cream cheese and sugar until smooth.

Add carrots and beat them together.

Next, add egg and beat until smooth.

Now, alternate adding the flour and oil to the cake batter.

Add salt, cinnamon, baking soda, and vanilla to the mixture. Beat well.

Pour batter into pastry bags or a pancake squirter.

Fill bundt pan about halfway to the top of the hole.

Bake at 350° for 20 minutes.

Remove from oven and place on a cooling rack for 5-10 minutes.

Take a toothpick and move along the edges between the cake and the pan. This will help loosen the cake from the pan.

Turn the pan over and gently move the cake back and forth in the mold. And with your hand, gently try and pop out the cake from the pan.

Place on cooling rack right side up.
Frosting
Cream together the room temperature butter and cream cheese.

Slowly add powdered sugar, milk, and vanilla.
Constructing Pumpkins
Once you remove your cakes from the pan, trim their rounded bottoms with a sharp flat knife.

Turn the cake upside down and the cut side is now on top. Frost the cut end. Place a layer of frosting on the top of the cake. And place the other cut bundt cake on top. The two cut tops will be together with a layer of frosting in between them.

Place the cake on a piece of parchment paper.

Frost the cake. Once the cake is totally frosted, sculpt with a butter knife. Dip the knife in water to make a smooth surface. I molded the cake like a pumpkin and created horizontal valleys with the frosting.

Place your cake on a tray or plate and put them in the freezer. You want the frosting to become solid so you can mold and shape the pumpkin once it's cold.

Once the frosting has hardened, take it out of the freezer and smooth out the frosting with a wet finger.

After sculpting your cake, place the pumpkin cake in the refrigerator to set it one last time. Before serving, place a real pumpkin stem on the top of the cake. Serve cake at room temperature.
Nutrition
Serving:
1
serving
|
Calories:
423
kcal
|
Carbohydrates:
60
g
|
Protein:
3
g
|
Fat:
20
g
|
Saturated Fat:
9
g
|
Polyunsaturated Fat:
2
g
|
Monounsaturated Fat:
7
g
|
Trans Fat:
1
g
|
Cholesterol:
54
mg
|
Sodium:
209
mg
|
Potassium:
71
mg
|
Fiber:
1
g
|
Sugar:
56
g
|
Vitamin A:
1448
IU
|
Vitamin C:
1
mg
|
Calcium:
38
mg
|
Iron:
1
mg
Can I Freeze My Pumpkin Shaped Bundt Cake?
Someone asked me over on Instagram if you can freeze these cakes. And my answer is yes! So, ensure the frosting is firm by placing them in the fridge, then wrap them in plastic wrap, tin foil, or a large plastic Ziploc bag. Then if you serve them for Thanksgiving, take them out about two to three hours before your meal and thaw them.
The only thing you don't want to do is refreeze them. I guess the milk will develop some bacteria from the refreezing.
---
---
If you want to up your fall desserts this year, I hope you can create these mini pumpkin bundt cakes.
This dessert is guaranteed to make your heart and tastebuds happy this Autumn season! Not only are these cakes delicious, but they will fill your home with the mouthwatering smell of carrot cake and sweet cream cheese frosting.
Fall will be in the air in your cozy home.
Cheers, friends and have a great day!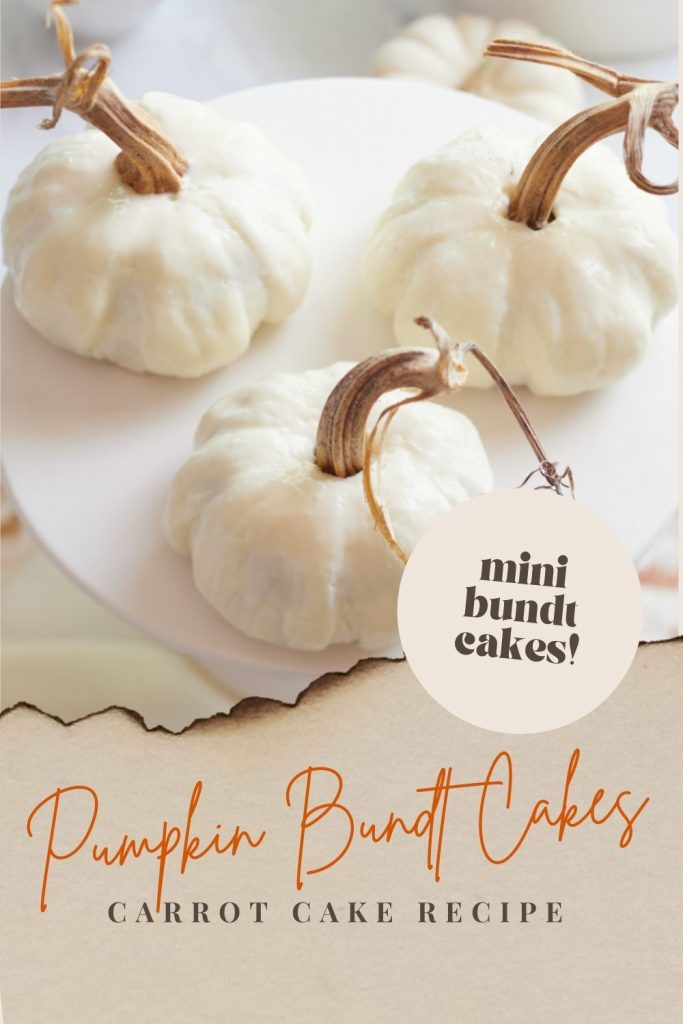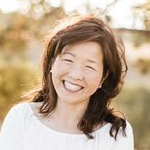 Latest posts by Janine Waite
(see all)