This Golden Milk Recipe for Sleep has turmeric, ginger, cardamom, cinnamon, and honey. The combination of spices and freshly grated ginger makes a delicious nighttime drink with many added health benefits.
I'm always looking for new drink recipes, and I especially love turmeric. My husband loved this drink, and he is the creator of this recipe. He has insomnia, and this warm nighttime drink seems to give him a good night of sleep.
I do have a few drink recipes over here on the blog, and this year I plan to add a whole lot more. My family and I love drinks, and I'm not sure why I haven't shared them all.
Golden Milk Recipe for Sleep
There are a lot of claims about the benefits of turmeric that it helps sleep, inflammation, and much more. Here are a few widespread things and information about turmeric.
What is Turmeric?
Turmeric is a spice that is in curry. It is the ingredient that gives curry its vibrant yellow color. So turmeric contains many compounds, but the important one is called curcumin. And curcumin is a compound that has anti-inflammatory and strong anti-oxidant powers.
Here's a list of things it fights:
Inflammation
Depression
Heart Disease
Chonic Illness
Prevention Cancer
Arthritis
Alzheimers
Increase Antioxidants
Sleep
Sleep Benefits
Curcumin was studied in mice to prevent the effects of sleep deprivation. I assume it helps relax our bodies and increases our dopamine, making for a good night's sleep.
I'm not a scientist, and the only thing I can mention is my experience with turmeric and this drink. We have been drinking it for a couple of weeks, and my husband has noticed that he isn't having any bouts of insomnia. He has arthritis in his knees, and many nights the pain in his knees interferes with a good night's sleep.
He has noticed that he is sleeping better, and his knees are feeling less painful.
So, he is super happy to drink golden milk for his knees and sleep.
Plus, we love to sip on this drink most evenings. It's a pretty soothing nightcap drink!
Here's how you make this Golden Milk Recipe for Sleep
Step 1 – Combine Ingredients
Combine almond milk, grated ginger, and honey in a pan. Place on stove and heat to a low simmer for 5-10 minutes. Stir the mixture constantly. Add turmeric, cardamon, and pepper to milk, stir thoroughly, and cook for a couple more minutes.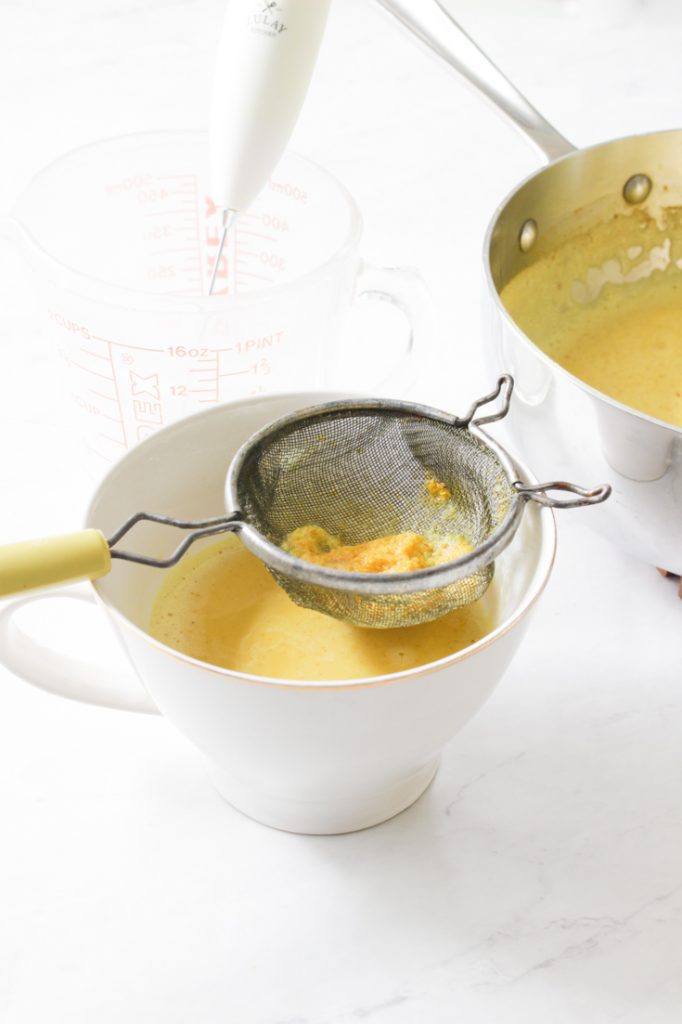 Step 2 – Strain the Milk
Place a metal strainer over your cup. Then pour the golden milk through the strainer to catch the fresh ginger. Fill your cup only half full with the milk mixture.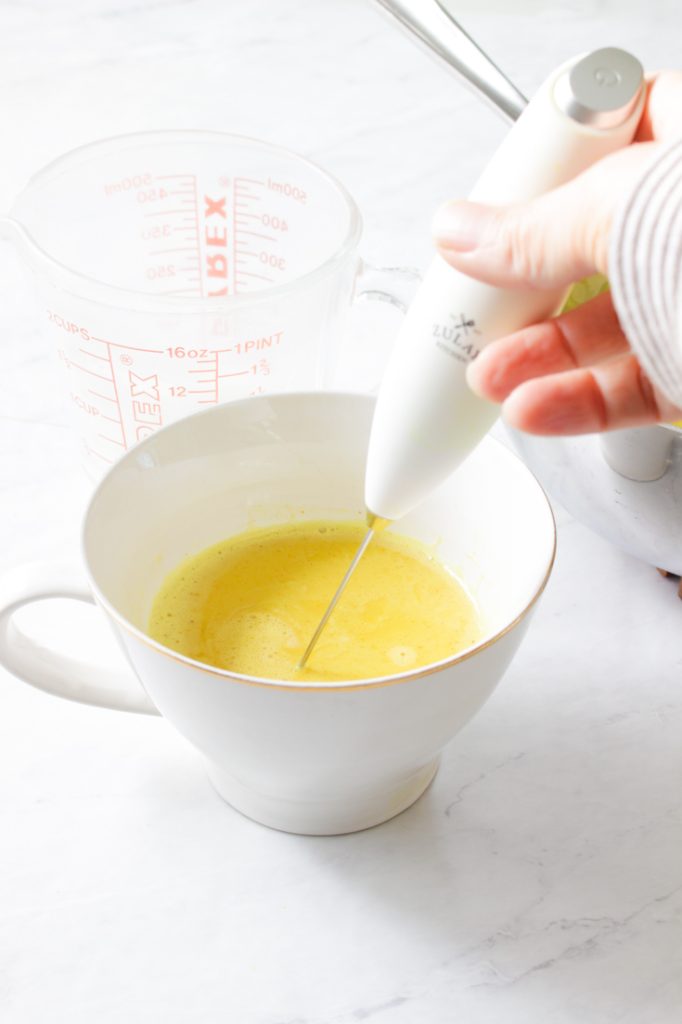 Step 3 – Froth the Milk
With your handheld frother, froth the milk until it double is size. Most times, the milk will froth until it touches the top of our mugs. But, this may be too much foam, so maybe only froth until it's 3/4 up the sides of your mug. My husband now realizes that he frothed too much of the drink. He always overdoes things when it comes to cooking!
Now here is the fun part, but make sure not to spray yourself with the milk. I think my clothes have been sprayed in the past since I got carried away with my fun frother gadget. By the way, I love my handheld frother!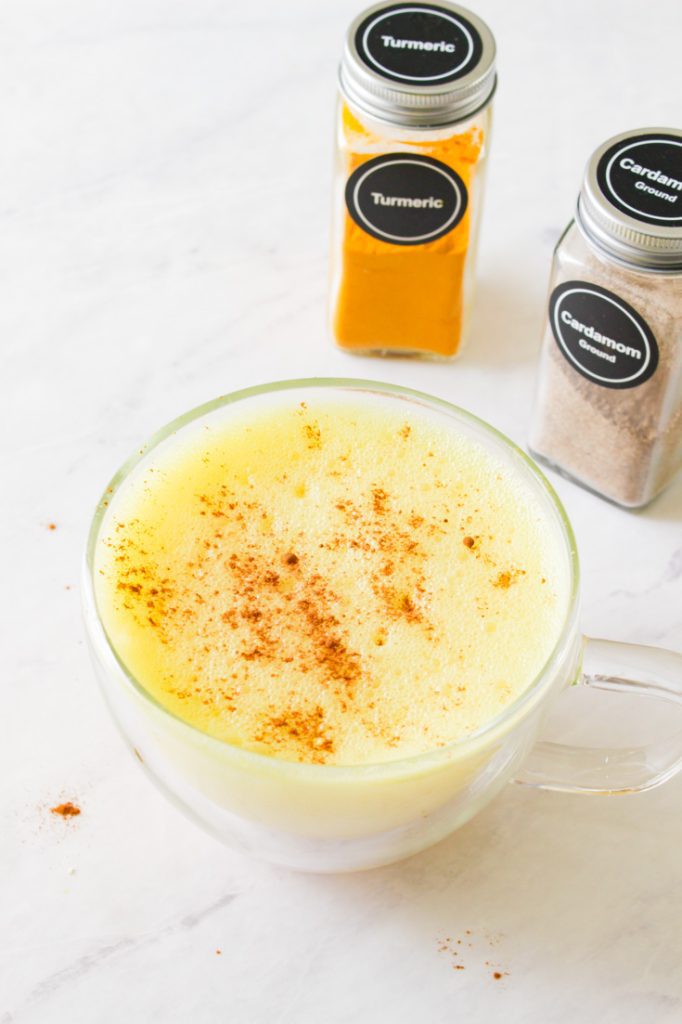 Step 4 – Sprinkle with Cinnamon
If you're a fan of cinnamon, sprinkle a nice helping of cinnamon on top of your warm golden milk! I found that the cinnamon adds an excellent taste to the whole drink.
Golden Milk with Turmeric, Ginger, and Honey
A warm cup of Golden Milk Recipe for Sleep is perfect for a restful sleep. This nightcap includes turmeric, almond milk, ginger, and honey.
Ingredients
2

cups

unsweetened plain almond milk

1

tbsp

freshly grated ginger

2

tbsp

honey

1

tsp

turmeric

cardamon

black pepper

cinnamon
Instructions
Peel fresh ginger and finely grate.

Add almond milk, ginger, and honey to a medium-size saucepan.

Place pot on the stove and slowly bring the milk to a light simmer. Stir the mixture constantly.

Keep the milk on the stove for another 5-10 minutes stirring the whole time.

Add turmeric and a pinch of cardamom and pepper to the milk and stir. The pepper boosts the body's ability to absorb the turmeric. Keep on the stove for another two minutes.

Place a metal strainer on the top of your mug and pour the milk into the strainer. Pour and fill only half your cup.

Use a handheld frother to froth the milk. The golden milk will double in size and should rise to the top of the mug.

If you like cinnamon, sprinkle it on top of your drink.
Nutrition
Serving:
1
serving
|
Calories:
107
kcal
|
Carbohydrates:
18
g
|
Protein:
1
g
|
Fat:
2
g
|
Saturated Fat:
1
g
|
Polyunsaturated Fat:
1
g
|
Monounsaturated Fat:
1
g
|
Sodium:
66
mg
|
Potassium:
36
mg
|
Fiber:
1
g
|
Sugar:
17
g
|
Vitamin C:
1
mg
|
Calcium:
3
mg
|
Iron:
1
mg
A few tips about this drink!
Alter the recipe if the ginger is too strong. In fact tweak it however you like!
Froth the golden milk carefully since it tends to spray.
Sip this drink slowly since it has an intense flavor.
---
Thanks so much for joining me on this recipe. I hope you enjoy it and that it relaxes you as it does us!
Happy New Year, and here is to good health!
Cheers,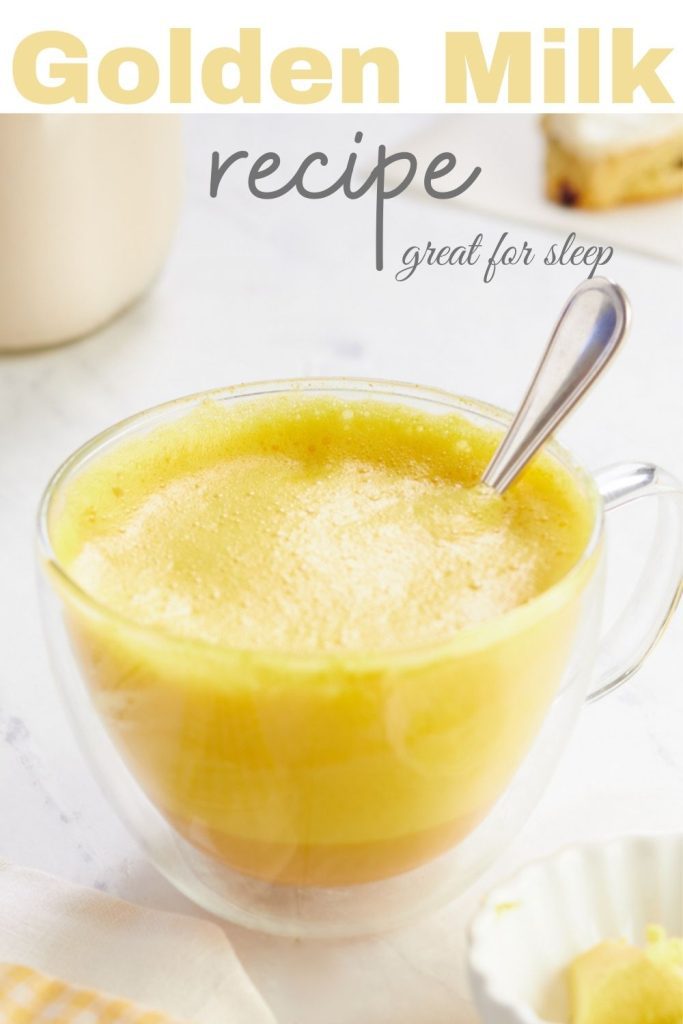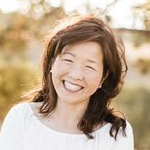 Latest posts by Janine Waite
(see all)