Gather here today to check out Fall Drink Recipes from the blog. Here you will find delicious, comforting beverages to keep you warm during the season.
Host parties, events, or casual evenings with loved ones with this collection of recipes.
The weather seems to be all over the scale in the Bay Area. Last week it was low 70s, and now this weekend, it's going to be high 80s, almost in the 90s!
I want this heat wave to be over.
In the meantime, I have been busy in the kitchen whipping up some drinks for you!
Raise your glass, and let's celebrate yet another beautiful season of falling leaves, colder temperatures, and fun holidays!
Saturday Chitchat with Janine – Volume 85
Hello everyone!
Thank goodness it's the weekend. It has been the busiest week of autumn yet.
I have been running errands and finding decor for my front porch, home, and backyard. Plus, I am in the kitchen like a mad woman when I am home!
It's nice to say that today and tomorrow, I will be relaxing (a lot).
What have you been up to? Hopefully, you're preparing for the season like I am, yet in a less stressful way 😉
If you haven't even started, that's okay! Begin by remaking my fall drink recipes.
These recipes make you want to stay in all day, cozy up in your most comfortable clothes, and binge-watch Hallmark movies.
That sounds pretty good to me 🙂
Personal Note from Janine
The person behind my drink recipes is my husband. Yes, he creates alcoholic drinks for me since I can't drink them.
You see, I don't have the enzyme that breaks down alcohol. Most times, my husband will make the non-alcoholic version if he is making a mixed drink.
I do like this Apple Cider Bourbon drink. Of course, he put just a tiny bit of bourbon in it for me and I did tolerate it all right.
I'm determined to add more drinks over here which means my husband will be busy this winter!
Well, here's to a wonderful fall and winter full of fun new recipes!
Cheers,

This Week's Inspiration – Fall Drink Recipes
Try this White Wine Sangria Peach recipe if you like a light and refreshing drink. This Sangria has a surprising twist: a sparkling white wine with peaches.
And to elevate this cocktail, add plenty of fresh peaches to the drink!
Celebrate the fall with this Apple Cider Bourbon Cocktail. It's a crisp, sweet drink with a little hint of cinnamon.
It's a simple drink to make, and it's so refreshing and perfect when you have a lot of fresh cider in your home.
This Golden Milk Recipe for Sleep has turmeric, ginger, cardamom, cinnamon, and honey.
The combination of spices and freshly grated ginger makes a delicious nighttime drink with many added health benefits.
If you are over on the popular social media platform TikTok, you'll get sucked into the fantastic food videos.
So when I found accounts making this Dalgona Coffee Recipe, I knew I had to make it!
Sun tea is such an easy summer beverage to make that it is also inexpensive. Suppose you happen to have a cloudy day, no worries.
Place the tea in your home and let it steep indoors. Here's a tutorial on How to Make Sun Tea with a large glass container and a few teabags.
How to Make Bubble Tea is one drink that I wanted to try making for a while.
If you aren't familiar with this sweet, cold drink, it is otherwise known as pearl milk tea, bubble milk tea, or boba. It's delicious!
Boutiue of the Week – Fall Mugs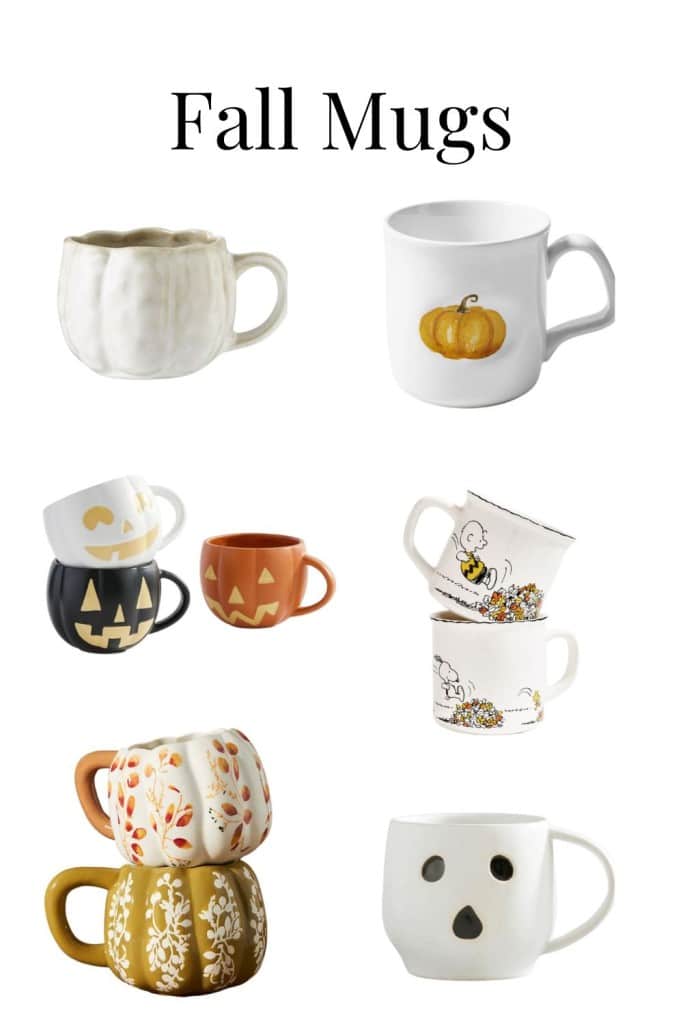 Here is a collection of Fall Mugs to find your next best cup for any autumn beverage for the next couple of months.
All my coffee and tea drinkers, browse here to find festive, adorable mugs for the season.
My Favorite Things – Fall Drink Recipes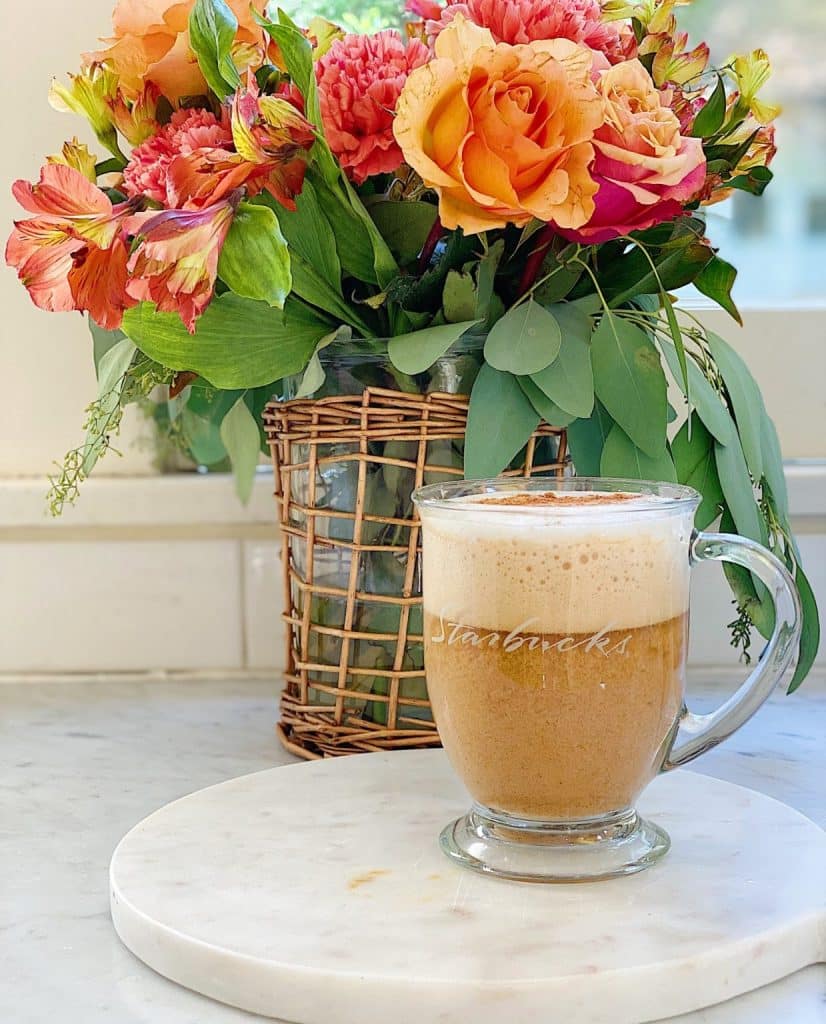 Healthy Starbucks Pumpkin Spice Recipe
The Starbucks Pumpkin Spice Latte is back. Leslie is sharing a healthy gluten-free and dairy-free version. It's a copycat healthy recipe!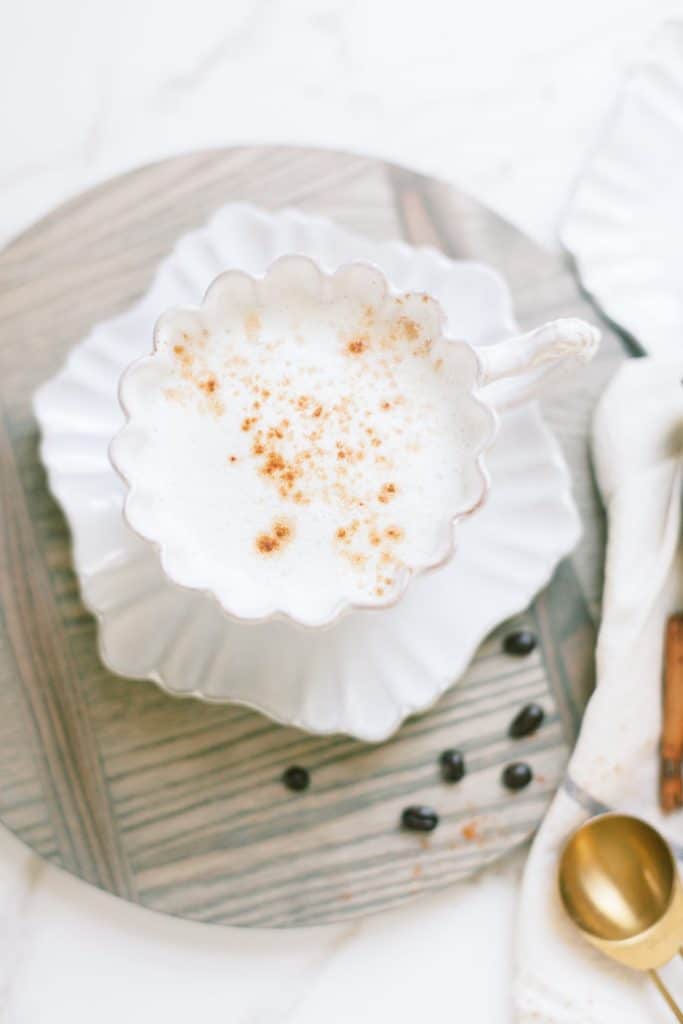 This is the time of year for hot drinks. And when that hot drink is just the right amount of frothy, sweet and delicious? Check out Jackie's recipe to discover a new beverage!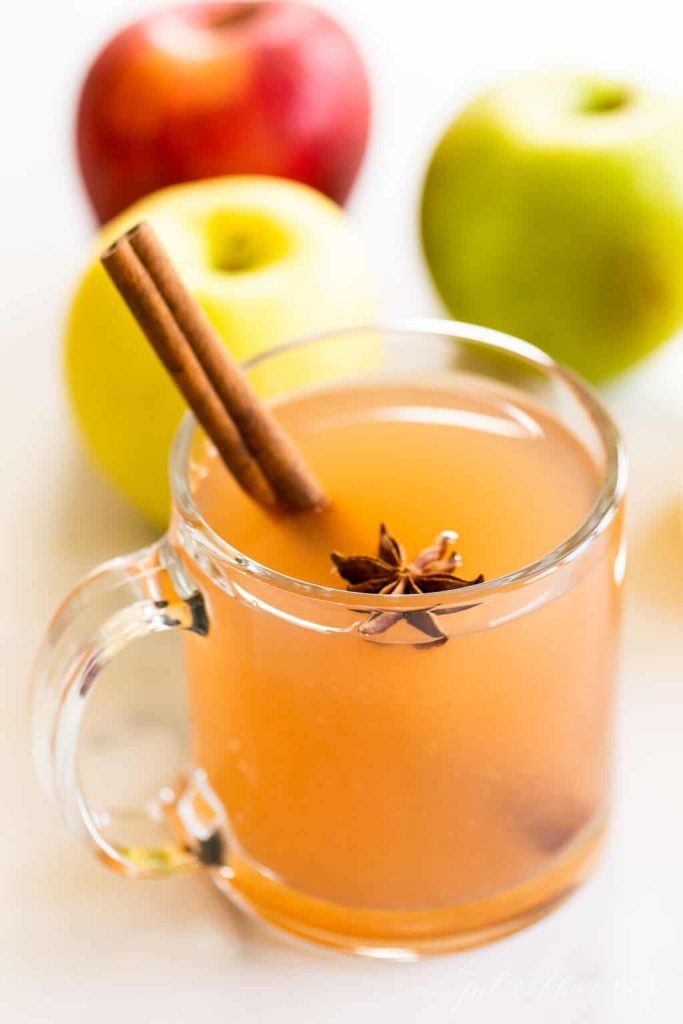 An iconic taste of fall, homemade apple cider is the coziest gift of this brief season. Take a look at Julie's recipe to get a taste of autumn at her home.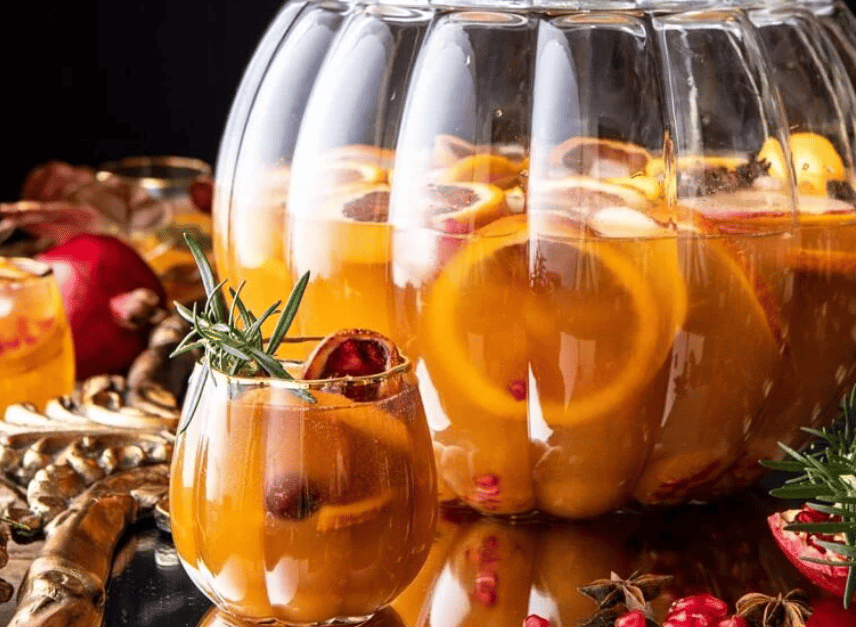 Here's a go-to Thanksgiving Sangria – to kick off a night with family and friends. Check out Tieghan's recipe to celebrate the holiday.
What's Trending On The Blog
Welcome! Here is a post about All Things Fall to find inspiration for your front porch, kitchen, and outdoor space.
I share festive wreaths, pumpkin crafts, delicious recipes, and decor ideas from my home to yours!
Let's talk about Pumpkin Decor. It's about time we start planning our fall look this year, beginning with the most accessible component, pumpkins!
Let's start the day off with this collection of Fall Dinner Recipes! You will find pasta, chicken, salad, and other delicious recipes here.
Happy Fall, y'all. Here is a collection of Fall Decorations full of simple crafts, easy-step recipes, and tons more.
These fall decorations are simple enough to make, not time-consuming, and perfect for your home.
This Week's Tip – A New Way to Slice Apples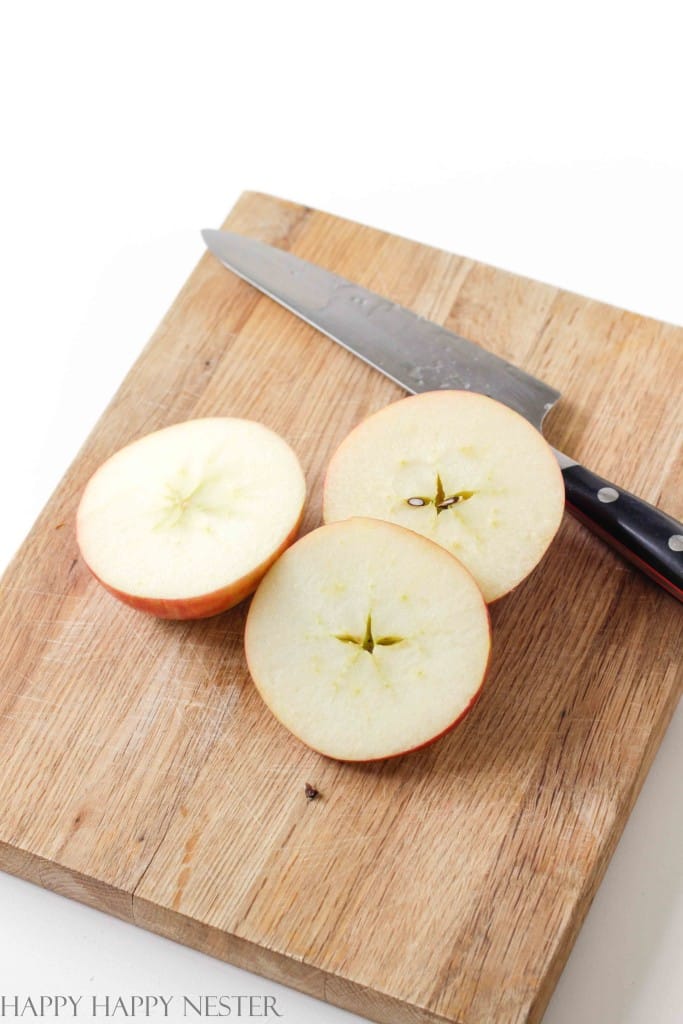 Check Out This Apple Slice!
I added these apple slices to my latest fall drink.
It is the cutest way to slice apples! And it looks so pretty in a glass with apple cider.
So if you make my Apple Cider Bourbon Cocktail recipe, add this fun apple slice to your glass.
Cheers, to fall!
Latest Obsession – My Favorite Fall Mug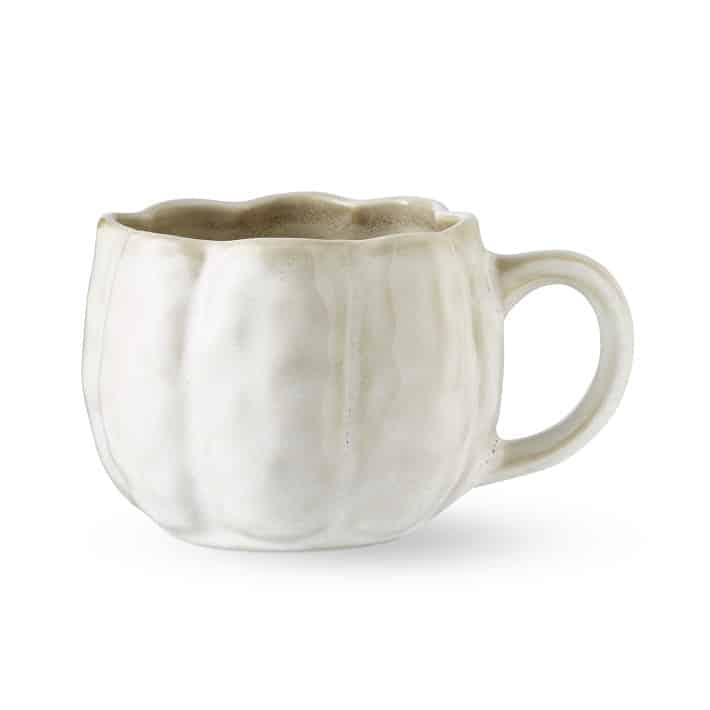 Since we have a Williams Sonoma close by, I visit the store almost weekly. So, you can imagine that I own a lot of their kitchen items. My latest obsession is their pumpkin mugs.
Every day, I look forward to pouring my tea into this cute pumpkin mug. This mug is always my companion while I'm working at my computer.
The shape is festive and so fun for the fall.
---
---
Hey!
Thanks for taking a look at my collection of fall drink recipes! Beverages on the blog seem to be a big hit for my audience, so I appreciate all the support.
I hope you're starting to decorate your home for autumn and preparing for colder weather.
Stay tuned for more fall inspiration, my friends, and stay warm!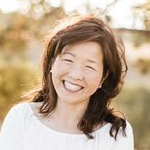 Latest posts by Janine Waite
(see all)