Welcome! Here is a post about All Things Fall to find inspiration for your front porch, kitchen, and outdoor space.
I share festive wreaths, pumpkin crafts, delicious recipes, and decor ideas from my home to yours!
The temperature is lowering, the weather is getting colder, and the pumpkins are showing up in the store.
It's that time of year y'all.
I promised I would prepare you for the season, so here are ideas from the blog.
Here, you'll find a warm dessert to bake, a simple wreath to craft, and a decor scene to create.
Saturday Chitchat with Janine – Volume 84
Hello everyone!
It's finally cold outside. The Bay Area heat wave is gone. What is the weather like where you are?
Well, whatever climate you're experiencing, we are all starting to prepare for autumn.
To help those who need it and to inspire those who need inspiring, here are some ideas relating to all things fall.
It's time to fill our homes with fragrances of cinnamon and pumpkin while decorating our favorite spaces with autumn colors.
Again, cheers to September and happy decorating!
Personal Note from Janine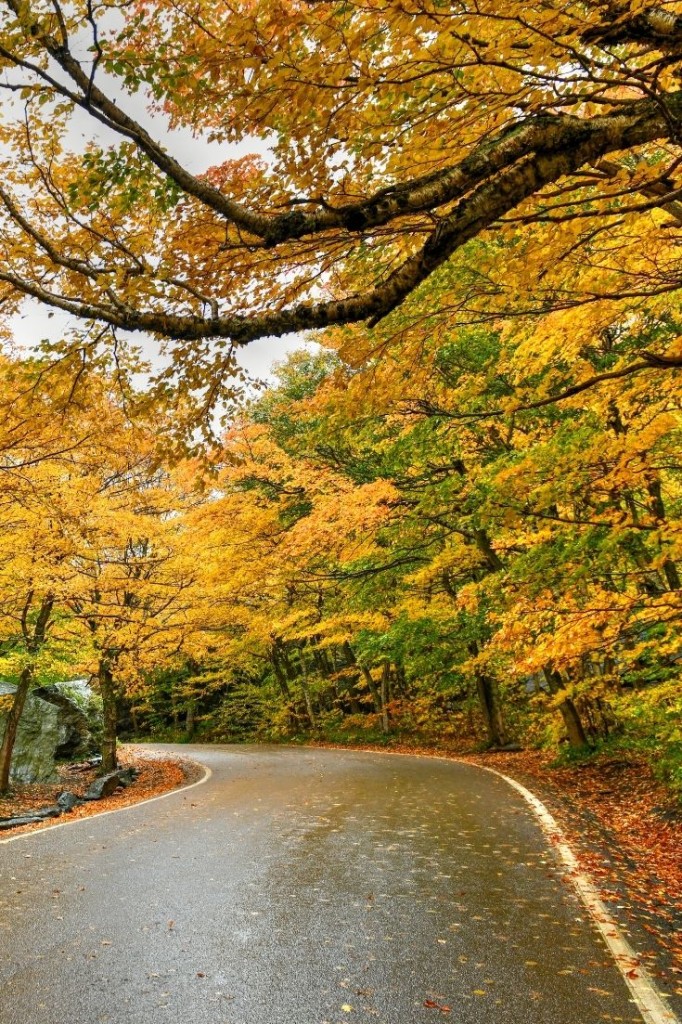 Good morning friends,
So, this week has been a blur for me.
My husband's father passed away on Tuesday, and it's a sad time for our family. He was steadily declining, so we've had time to process him slipping away.
But, you're never ready to say goodbye to loved ones.
We will be heading to Vermont soon to support my mother-in-law and say our final goodbye to Richard.
The foliage will be beautiful, so hopefully, we can celebrate his life among the beauty that will surround our family.
Thanks for all your support and beautiful words of encouragement during these difficult times.
Give your family members a hug and cherish every moment you have with them.
Take care, everyone.

This Week's Inspiration – All Things Fall
My family loves pumpkin pie, so blending it with puff pastry is a perfect combination and dessert.
The richness of the pumpkin with the flakey pastry is a tasty fall holiday recipe that's simple to make.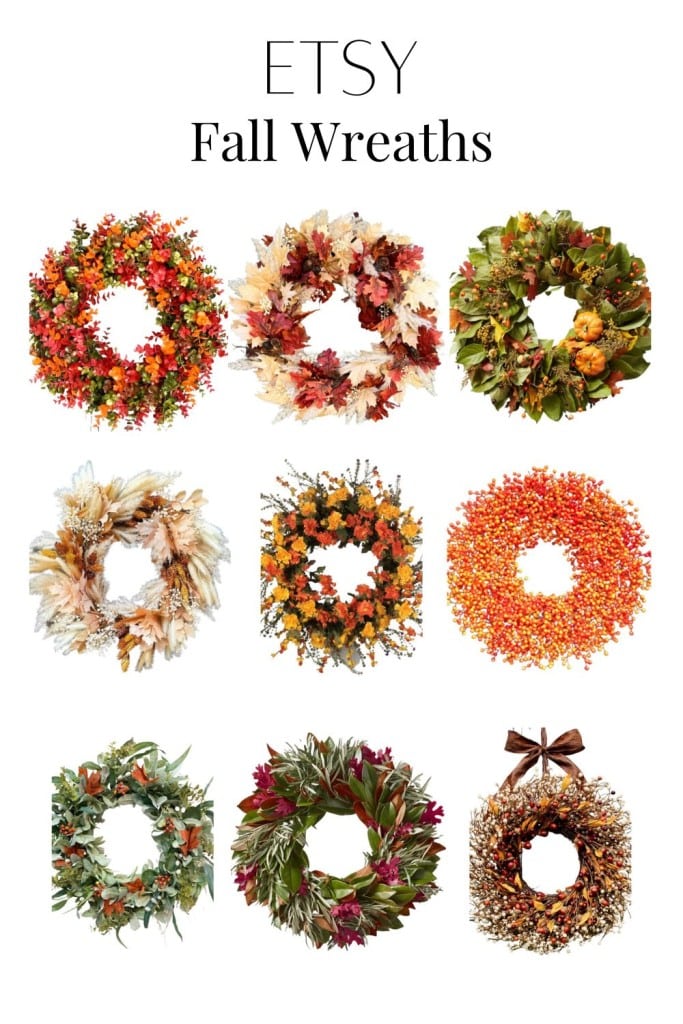 Does it feel like fall yet? Check out these Etsy Fall Wreaths for the whole festive experience this autumn season.
A wreath like this will make your home look great from the outside to the inside.
This mini Pumpkin Hand Pies Recipe is easy to make and a perfect treat. The pie filling is a homemade pumpkin pie wrapped in a pie crust dough!
Here is an adorable Pumpkin Fairy House! It's an enchanted pumpkin with all the fun decorations.
Use natural and sculpted elements to decorate your fun and festive pumpkin house!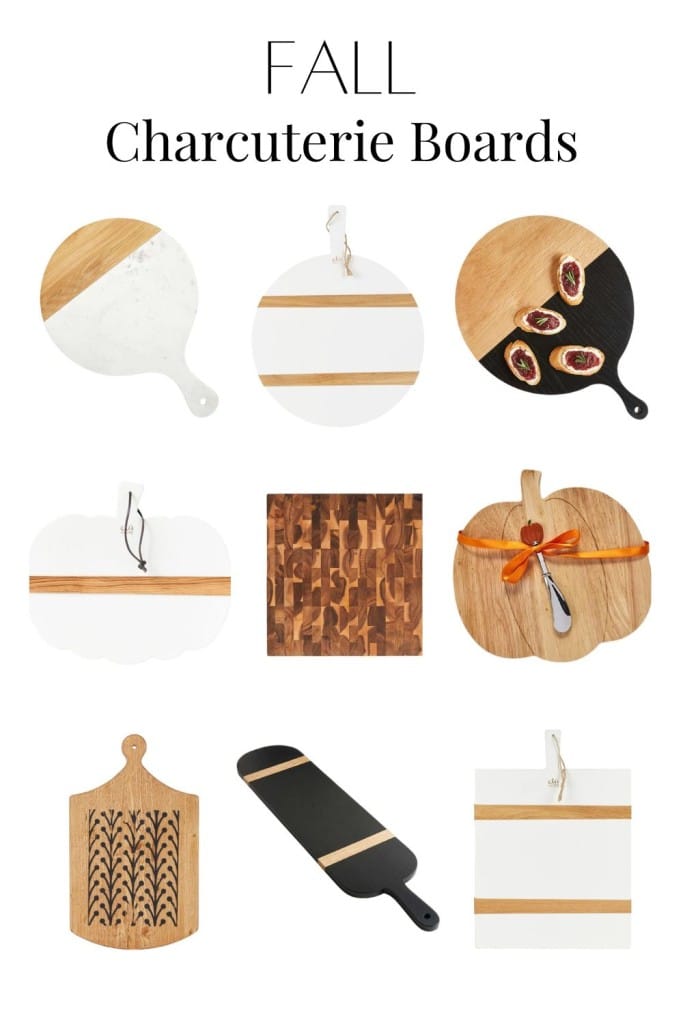 The new season is around the corner, so it's best to start looking at this collection of Charcuterie Boards.
To start decorating for autumn, here are charcuterie boards to help inspire you to create simple, mouthwatering snacks, meals, or treats for every party, event, or holiday!
Need help with Fall Mum Display Ideas for Your Front Porch? Check out this post for the best color combinations, arrangements, and containers.
Autumn is the best time to stock up on Yankee Candle Fall Fragrances! Add a Spiced Pumpkin or Lakefront Lodge candle to your fall decorating.
Make a wreath or garland for your autumn home decorations. Here's an easy Paper Wreath DIY that uses recycled paper bag leaves.
A Fall Charcuterie Board is a beautiful blend of chocolates, cheeses, maple cookies, and more.
Choose a theme and make the elements pleasing to the eye, and it will impress friends and family members!
Fall is one of my favorite seasons for many reasons.
Check out these recipes for dinner to start cooking outstanding meals to make you feel cozy while eating away.
This unique DIY Leaf Wreath is made of pretty plaid flannel fabric. Place the leaves on a grapevine wreath and add it to your fall home decor!
Boutique of the Week – Cute Sweaters For Fall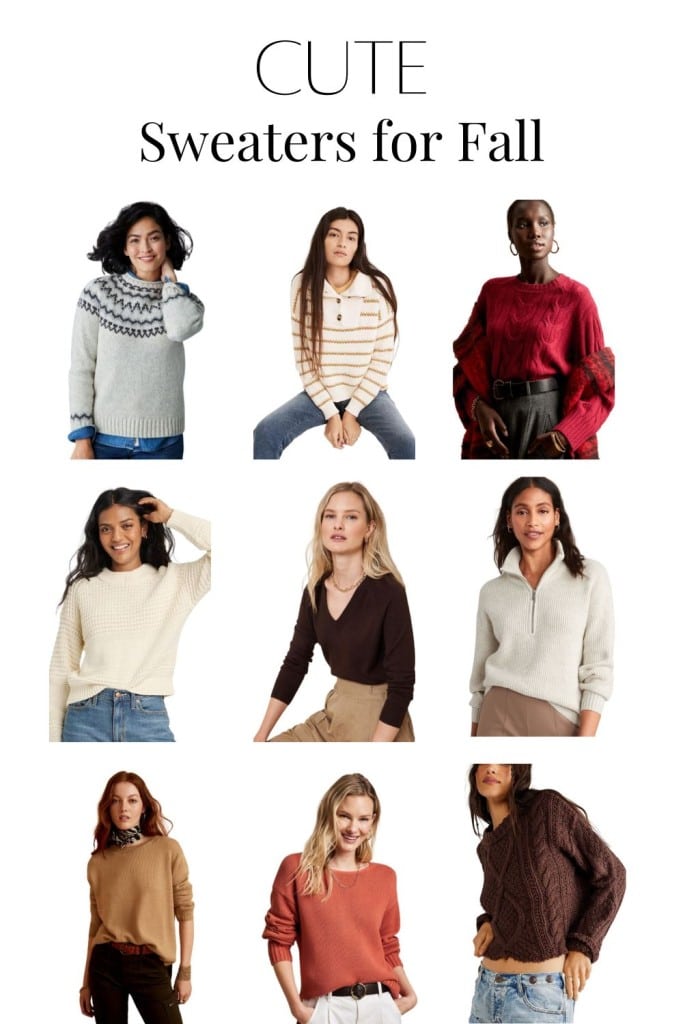 It's that time of the season to start wearing Cute Sweaters for Fall.
Check out this wardrobe collection of the best finds for your shopping cart.
My Favorite Things – All Things Fall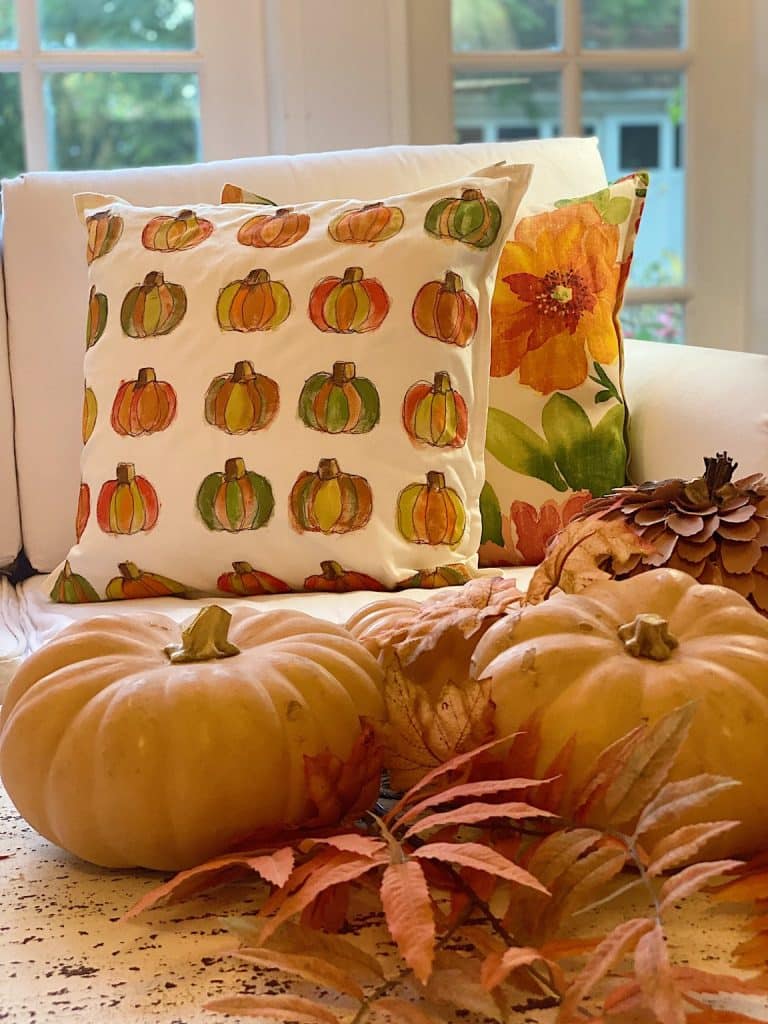 Pumpkin Decor and Pumpkin Pillows
Who knew you could have so much fun making pumpkin crafts? Check out Leslie's newest DIY and decor idea today!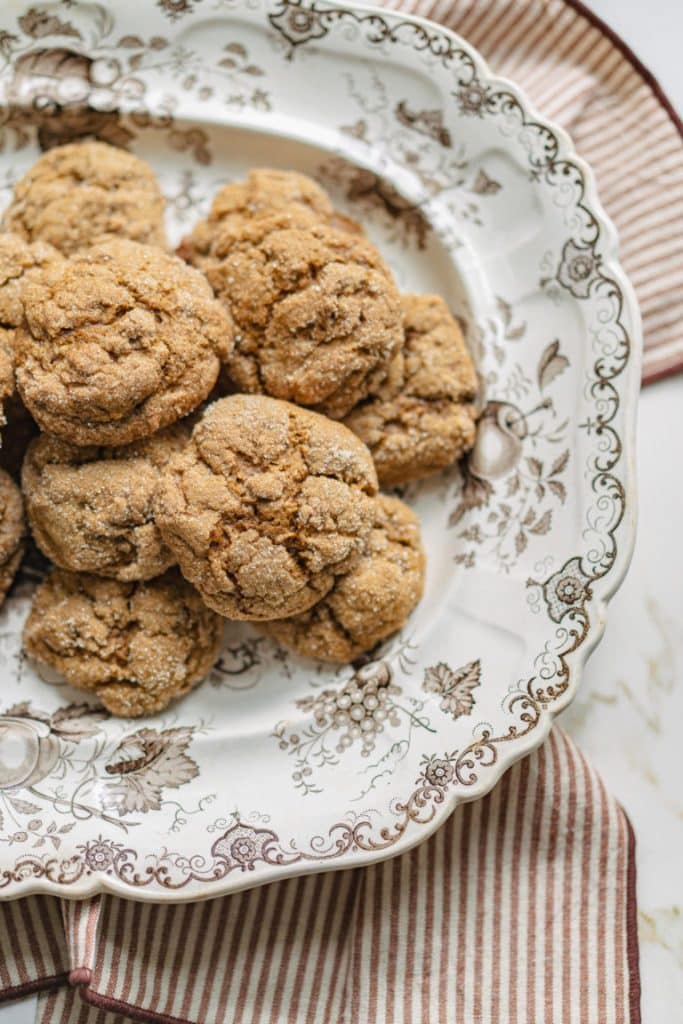 Is there anything better than cookies for autumn? Nope. Take a look at Jackie's recipe to start baking today!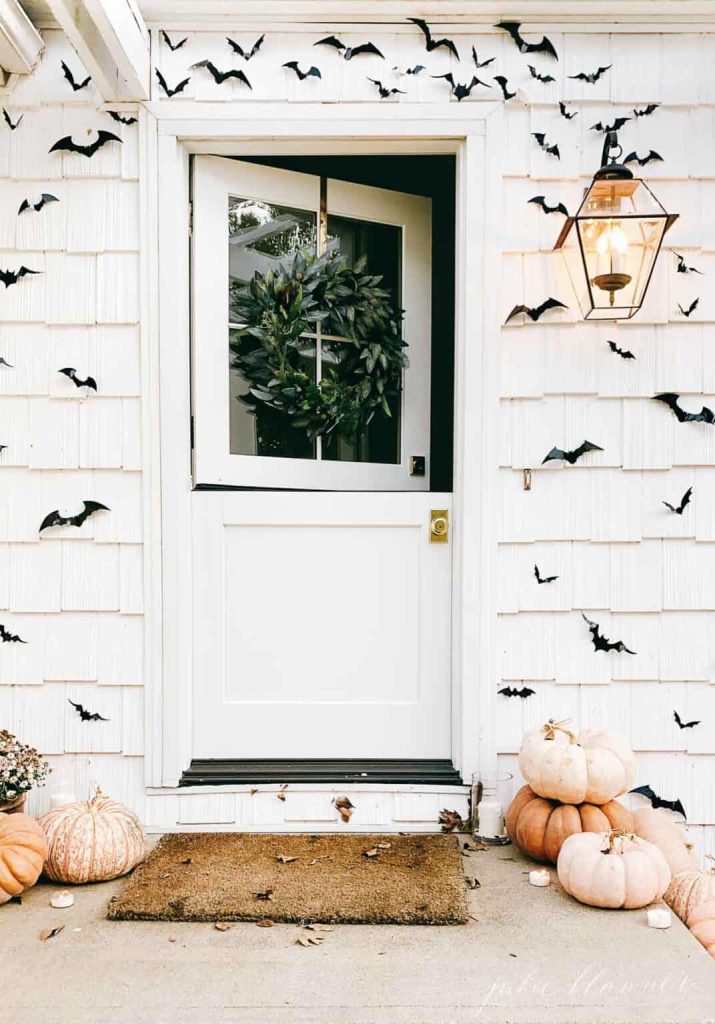 Easy Halloween Porch Decorations
Are you already thinking about Halloween decor? Learn how to integrate Halloween porch decorations without effort with Julie!
What's Trending on the Blog
Harry Potter Floating Candles DIY
If you love the Harry Potter Floating Candles movie, you'll want to try this easy DIY project.
I promise I found the easiest way to get these spooky candles floating on your front porch or Halloween home.
Halloween Candy Charcuterie Board
Who can't resist a fun Halloween Candy Charcuterie Board? Candy is my soft spot, and I love to nibble a bite or two, so making a candy tray was an easy project.
Also, you'll be happy to know that this ghost tray is easy to assemble and decorate, and the results are super cute!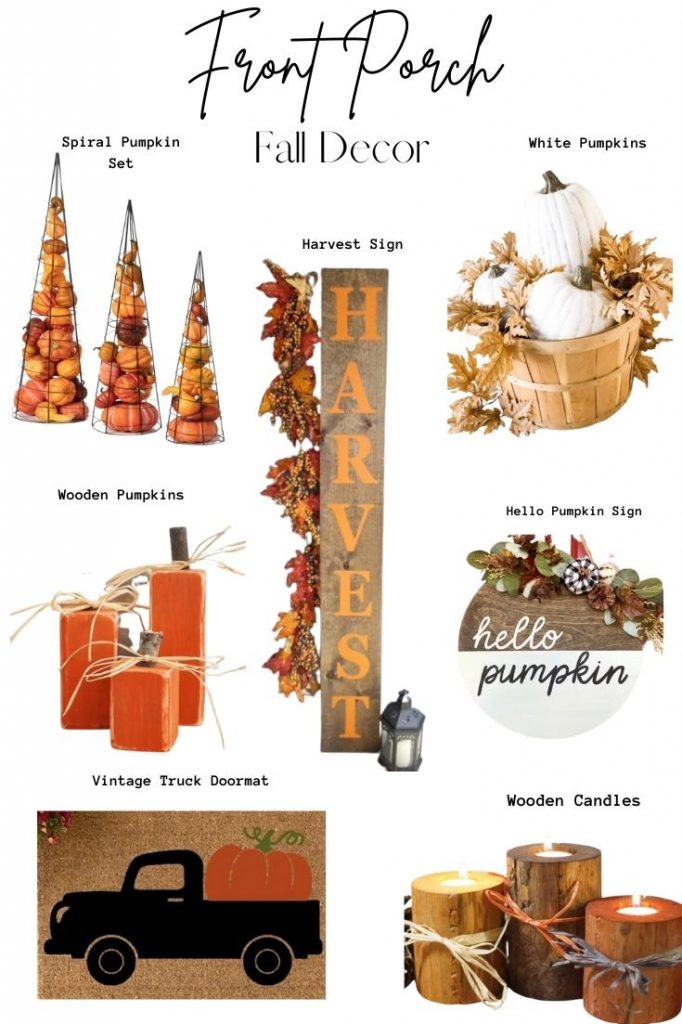 Time to spice up your home with some Front Porch Fall Decor! From rustic farmhouse pieces to traditional Halloween vibes, there is something here for everyone!
This Week's Tip – Cleaning My Granite Backsplash
How do you clean your stove's backsplash?
So, I've always battled the grime that builds up on my kitchen's backsplash. Well, I finally figured out the best tool to do the job.
I bought this Williams Sonoma pan scraper and I tried it out on my granite backsplash. Oh my, it really does a great job scraping off the oil buildup from my stove!
I love this tool for cleaning my pots and pans and now I love it even more. It gets the job done without scrapping my granite which is a good thing.
Latest Obsession – Pluots
I'm Obsessed With Pluots
Around here at our local farmer's market, I find these lovely Pluot fruits. Have you ever had one?
They are a hybrid blend of apricots and plums and taste so sweet and delicious. Besides peaches, I think I love them just as much.
I'm heading to our farmer's market to stock up on them for the week. I hope you have a chance to taste these wonderful fall fruits!
---
---
Hey there!
Thanks for checking out all of these ideas! I hope you found something to bake, craft, or create for your home.
Tis' the season for colder days, falling leaves, warm drinks, and more! Stay tuned to the blog for more autumn content, including recipes, crafts, and decor ideas.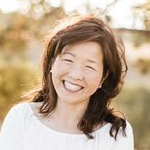 Latest posts by Janine Waite
(see all)