Does it feel like fall yet? Check out these Etsy Fall Wreaths for the whole festive experience this autumn season.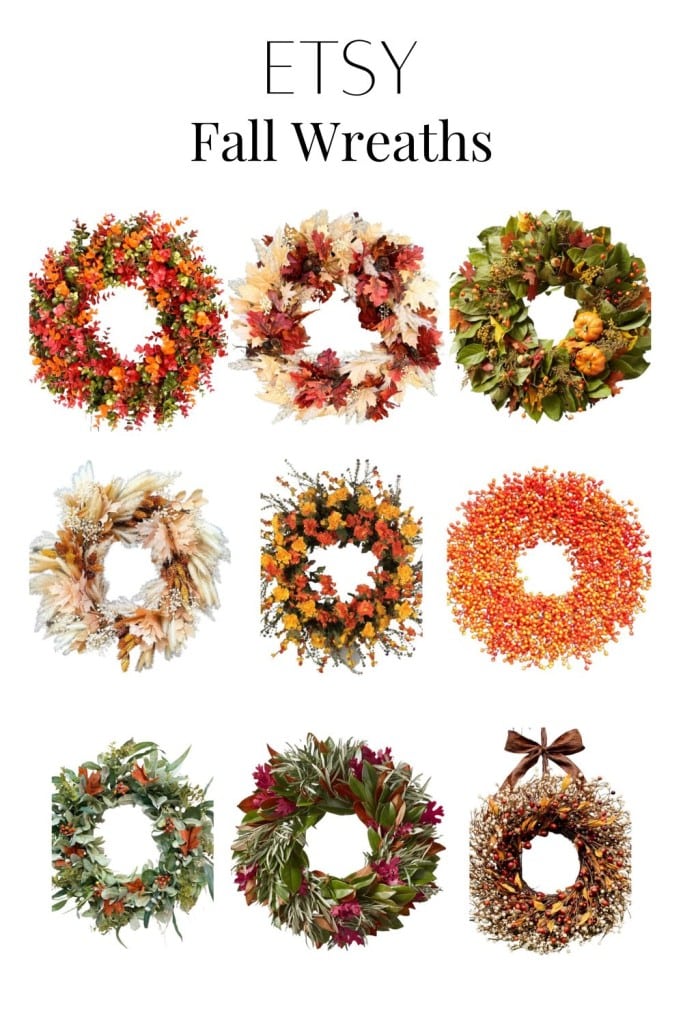 Without a doubt, a wreath like this will make your home look great from the outside to the inside.
My home smells of pumpkin and nutmeg from baking new recipes (stay tuned), and soon it will look like an explosion of an autumn tornado from all the decor.
To inspire you and others to ease into the new season, it's time to look at wreaths!
I've written a post about wreaths for every holiday and season, but this one is special. Come on, and let's browse the latest wreaths from one of my favorite sites.
Brown Wreaths
Orange Wreaths
Red Wreaths
Etsy Fall Wreaths
*This post contains affilite links
BROWN WREATHS
Yes, the color brown can be boring at times, but sometimes it can be a beautiful, natural shade that ties all of your decors together. Trust the process when looking at these wreaths because I guarantee one, if not many, will look amazing on your front door.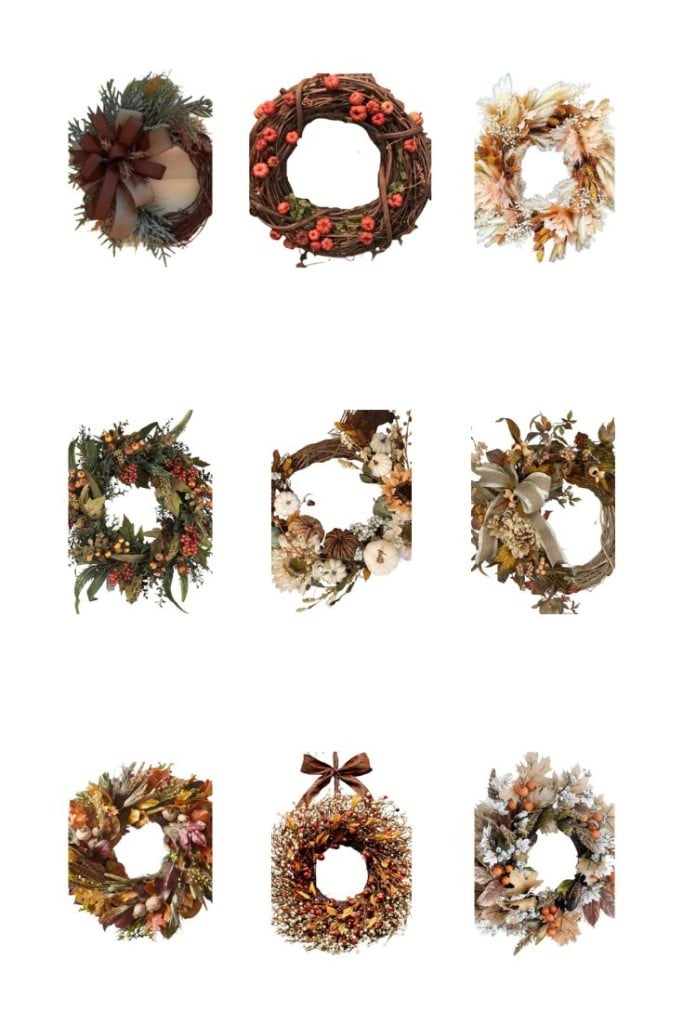 Sources: 1 l 2 l 3 l 4 l 5 l 6 l 7 l 8 l 9
ORANGE WREATHS
Talk about a festive color. Orange is one of the best tones for fall. Not only is this the perfect example of a fall wreath, but this item will add a pop of color to brighten anyone's day! The decoration will be noticed whether you place this wreath inside or outdoors.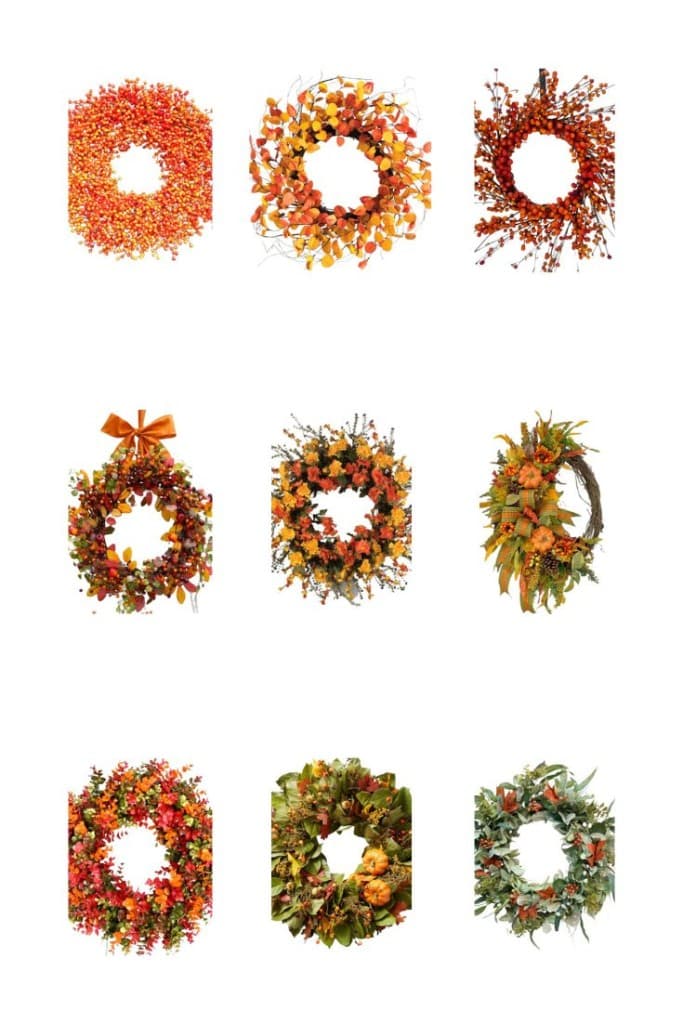 Sources: 1 l 2 l 3 l 4 l 5 l 6 l 7 l 8 l 9
RED WREATHS
Lastly, we have red wreaths. Again, a wreath like one of these will add a pop of color to your front door to have the best house on the street. Just like the shade orange, red is another example of excellent autumn color. Whatever color you choose, your home will turn into a fall forest in no time.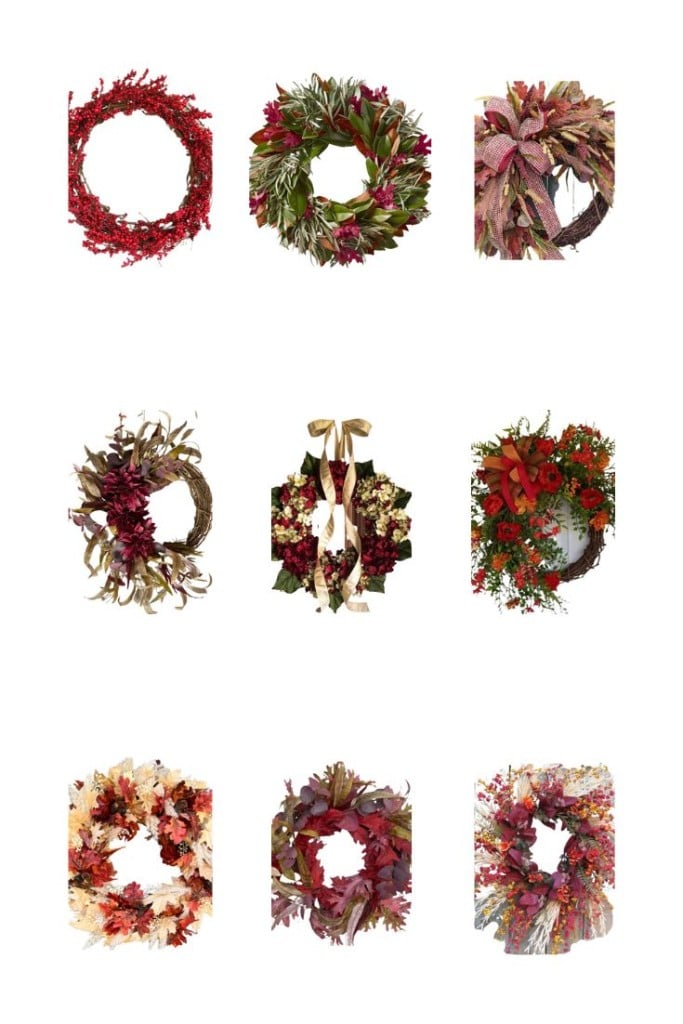 Sources: 1 l 2 l 3 l 4 l 5 l 6 l 7 l 8 l 9
---
Hello!
You made it to the end of the post. Thanks for taking the time to look at this collection of Etsy fall wreaths!
I will be posting more fall inspiration over on the blog, so stay tuned 🙂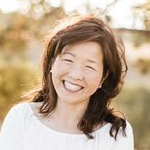 Latest posts by Janine Waite
(see all)