With fall and winter around the corner, I think that I need to buy some Cute Wool Slippers! There is nothing quite like slippers made out of boiled wool.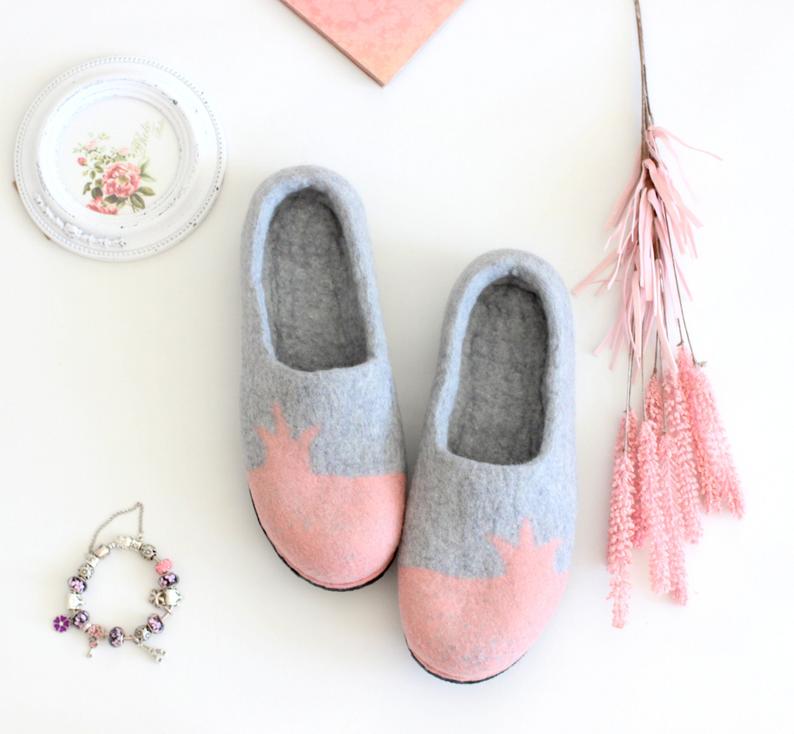 This week's Boutique of the Week is a great shop that carries the best wool slippers. I was so excited when I found this shop over on Etsy!
*The following post contains affiliate links
Today's Boutique of the Week is Agnes Felt. The owner of this lovely shop is Agne, and her studio is in Lithuania. Here are her own words about her boutique shop.
Me and my husband Robertas have small family business, which came out from my enjoyment of felting. We make handmade cat beds and slippers. Each product is made with love and care, from good quality, natural wool. I am not professional photographer but I take photos of our products by myself. Especially I like to take photos of cat-beds because we have amazing cat. Her name is Daira, one year ago she become our family member we took her from animal shelter. Now she is real supermodel. She always makes me laugh, when I bring new cat bed for making photos she comes near me fast and makes interesting pose by herself. We are glad that we can work at home, raise our three children and to live in small town which has many lakes and beautiful landscape.
Of course, I'm always happy to support small businesses and share them with you! So, let's take a look at a few of Agne's cute wool slippers!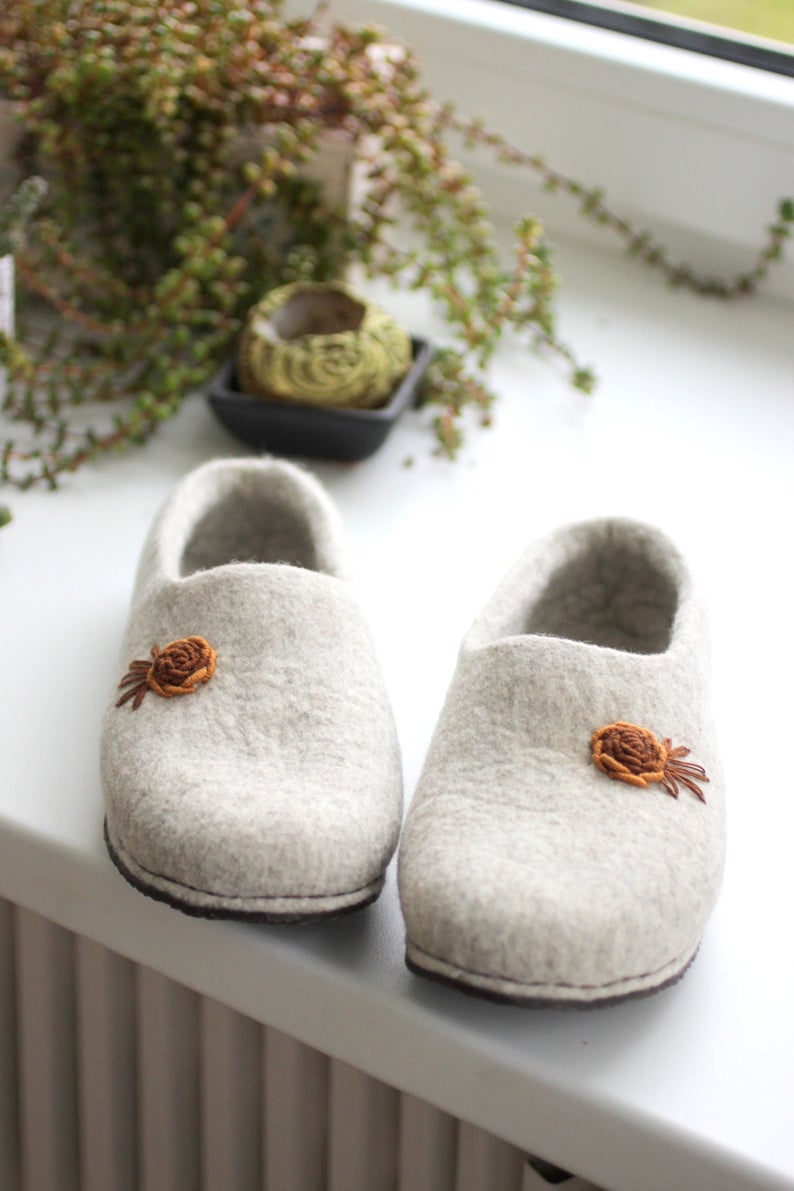 These slippers I make from very soft merino wool. They are comfortable and gentle on your skin.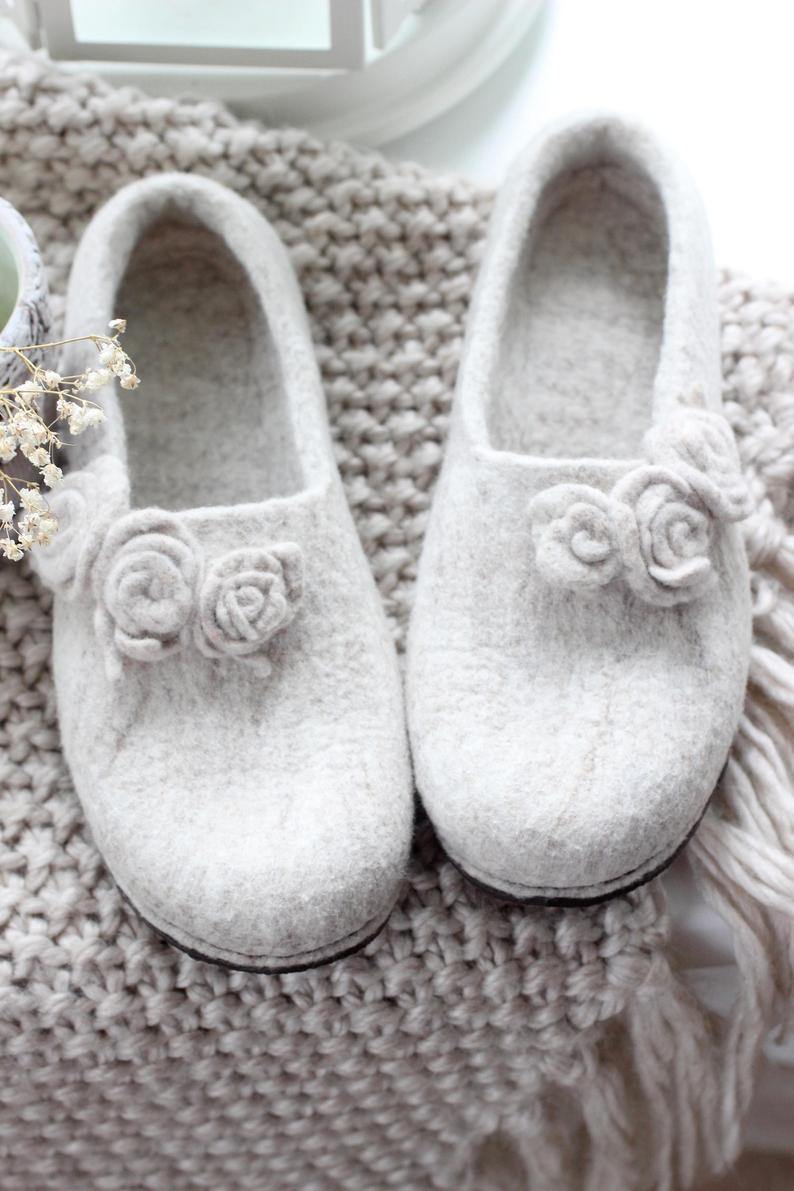 These pretty women's slippers are perfect for a bridesmaid or wedding slippers. They are handmade from natural soft merino wool with rubber soles.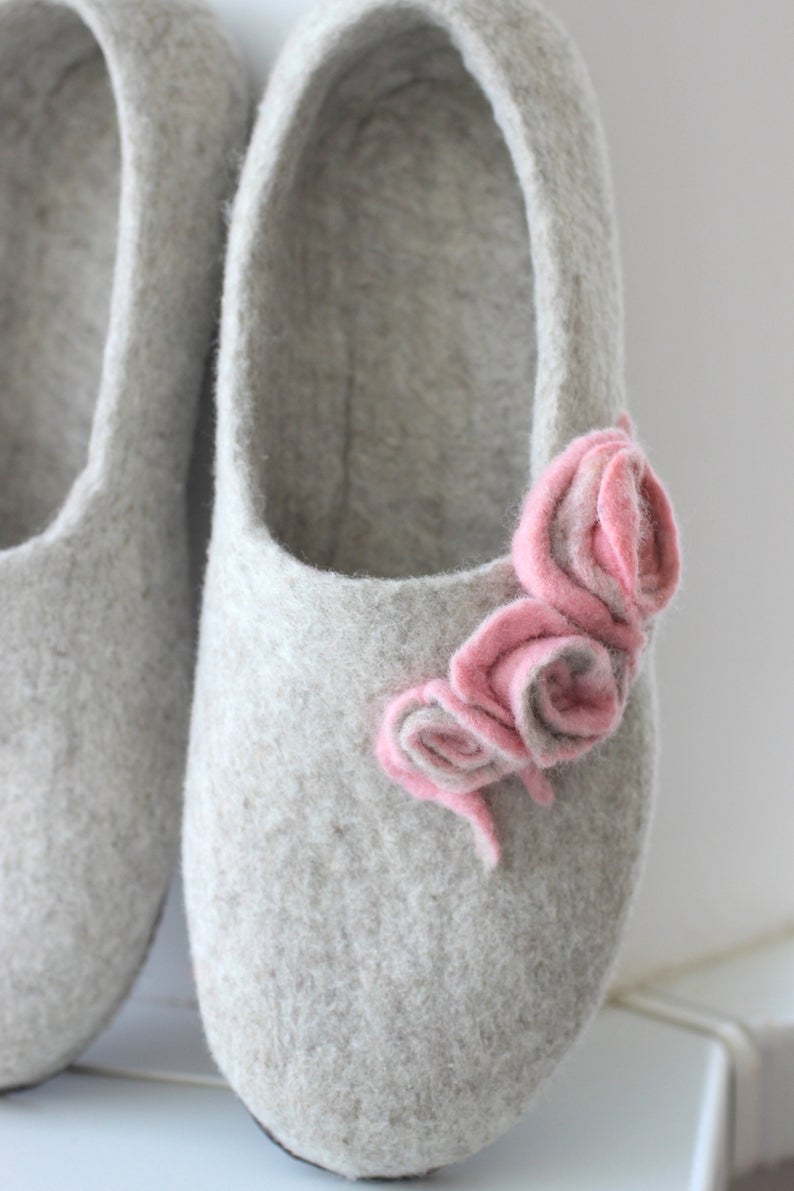 Natural Wool Slippers with Pale Pink Roses
These slippers I make from very soft merino wool. Wool felted slippers are comfortable and warm. Oh my goodness, these are such cute wool slippers!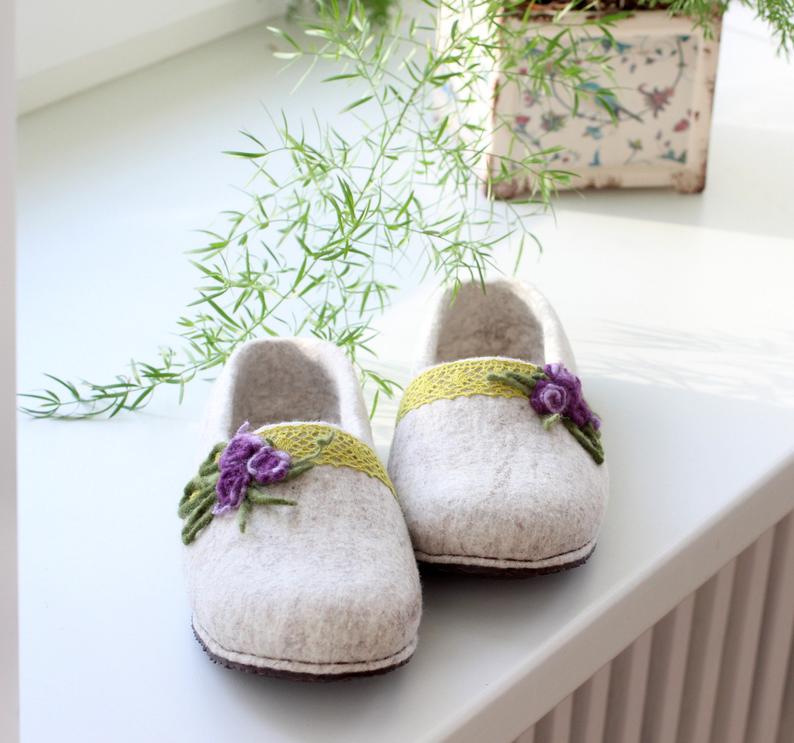 Felt Slippers with Purple Flowers
These bedroom slippers are so adorable with dainty purple flowers.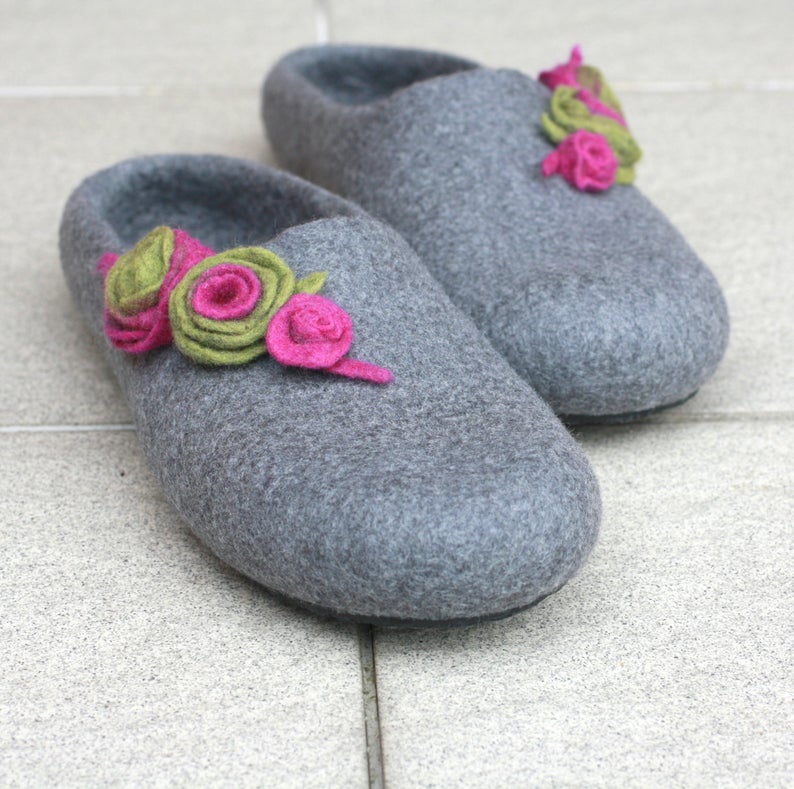 Grey Felt Slippers with Purple and Green Roses
Enjoy these grey felt slippers with purple and green roses this winter. They also make an excellent gift for a best friend or family member.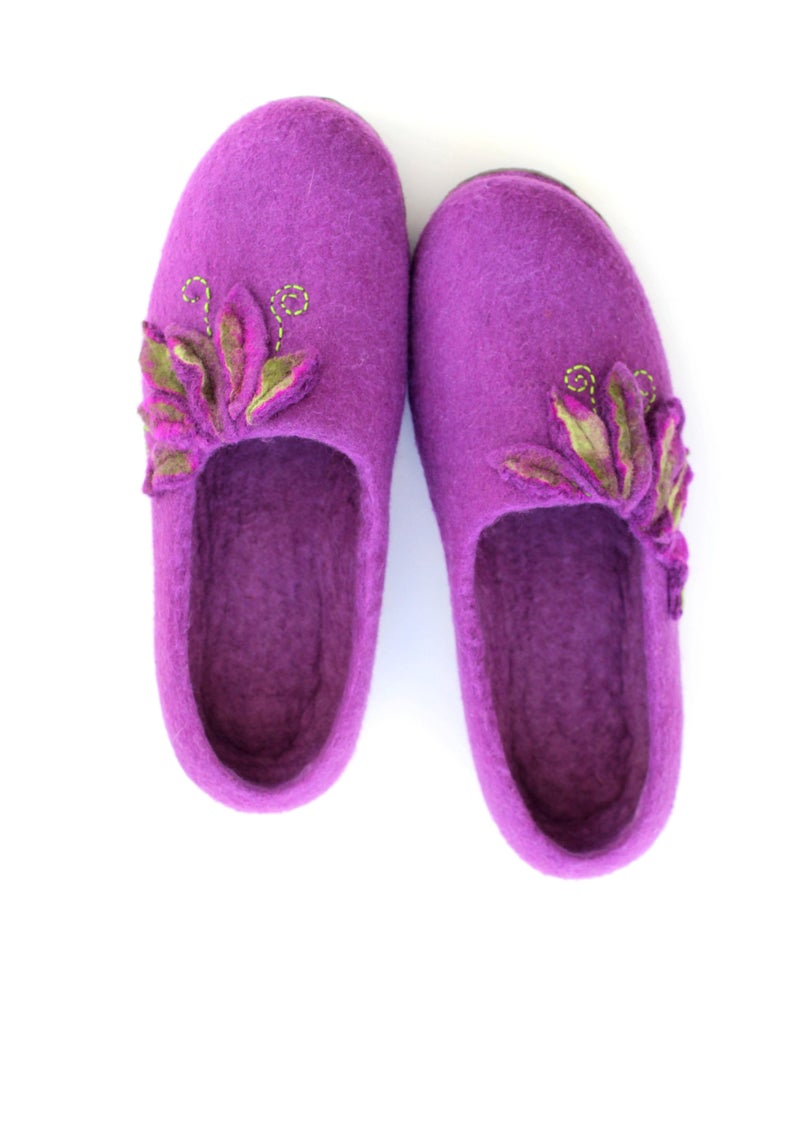 These purple house shoes have the cutest flowers with hand embroidery accents!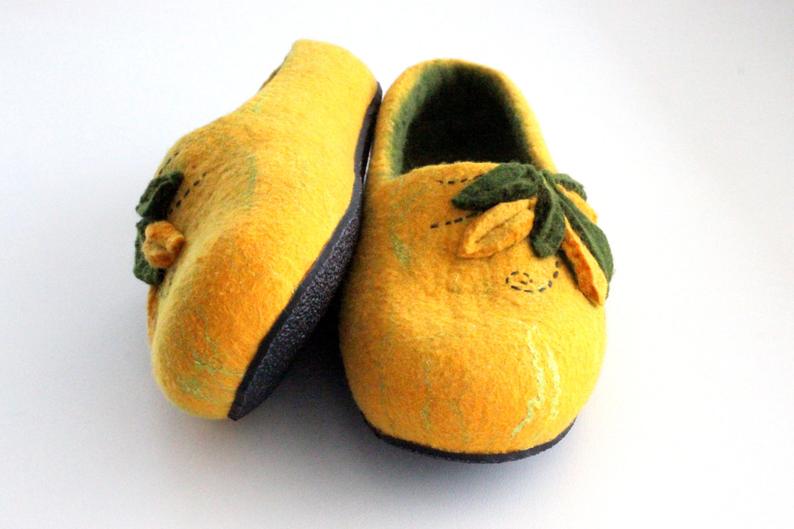 Original and stylish women slippers handmade from soft merino wool decorated with leaves and embroidery.
If you like this Boutique of the Week then you might enjoy these other features:
You can find out more about Agne and her cute wool slippers on her blog: Agnes Felt.
Also, Agne carries 168 slippers, so I only have featured a small sampling of her line.
Have a great week and see you on my next blog post!
Cheers,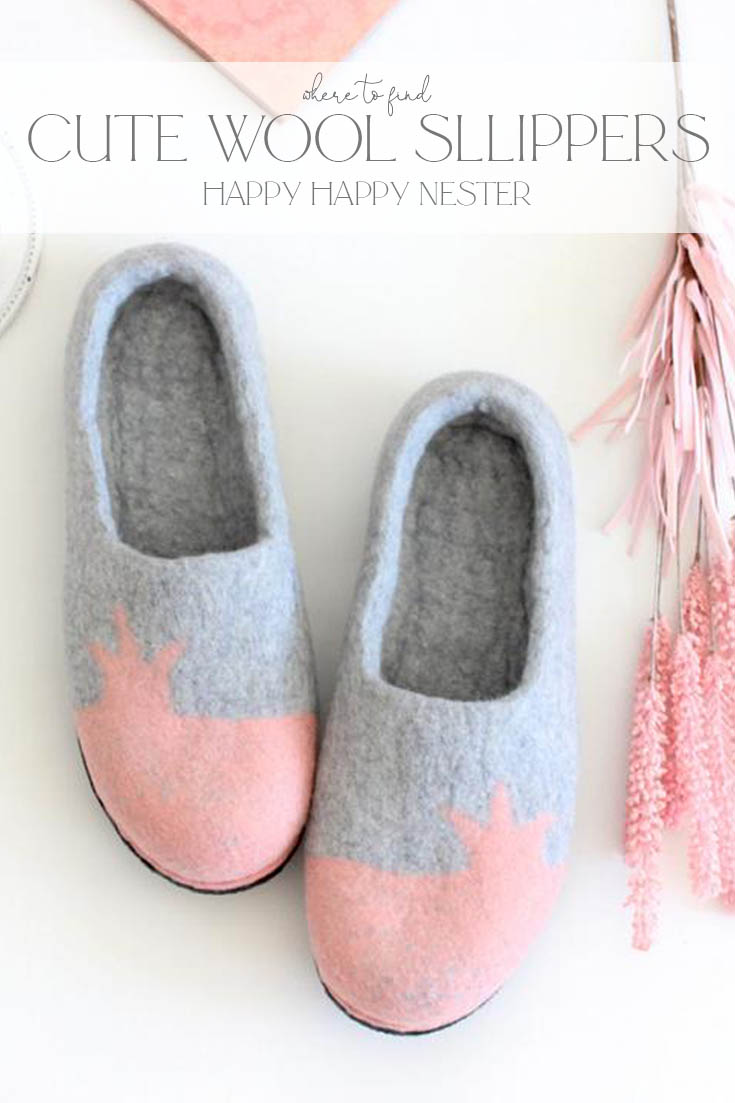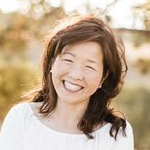 Latest posts by Janine Waite
(see all)