Create this fun Valentine's Day Card cookie. I love that this project is a cute card and a treat all in one.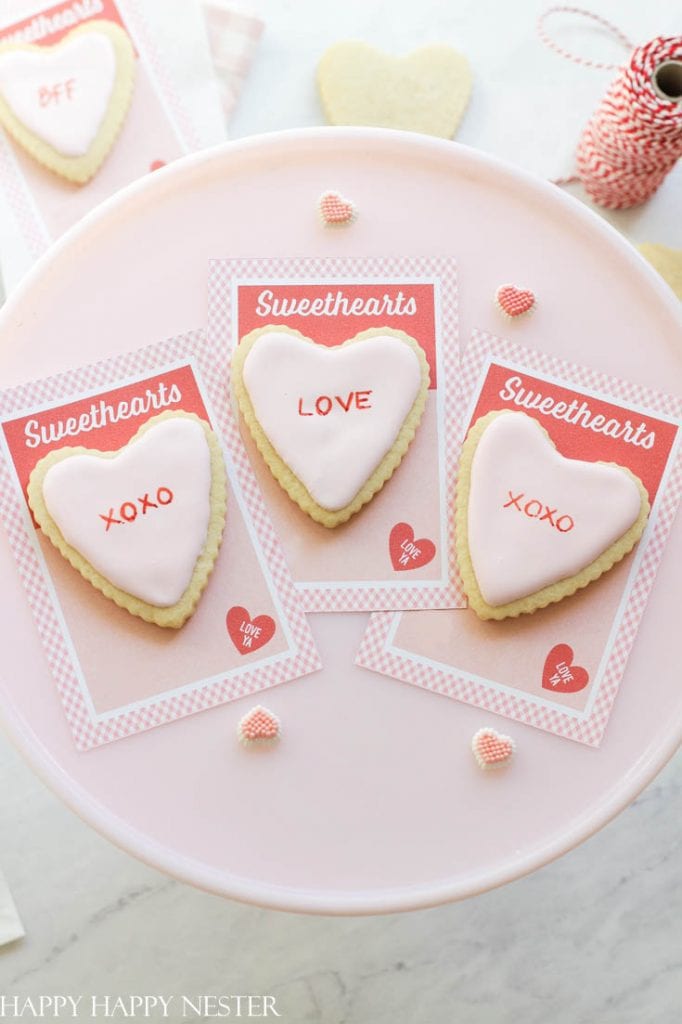 ---
So, today is the last day of our four day Valentine's Day Series. Oh how fun this has been for me. I'm a crafting and blogging fanatic these days. Here is the schedule of post, just in case you missed them.
Sunday – Valentine's Day Wreath DIY
Monday – Valentine Sugar Cookie Decorating Ideas
Tuesday – Valentine's Gift Box DIY
Wednesday – Valentine's Day Card DIY (this post)
I love teaming up with my friends for these blog posts. We chat with each other almost everyday and share our ideas and crafts. They are such a great support to me. You can view their projects at the bottom of this post.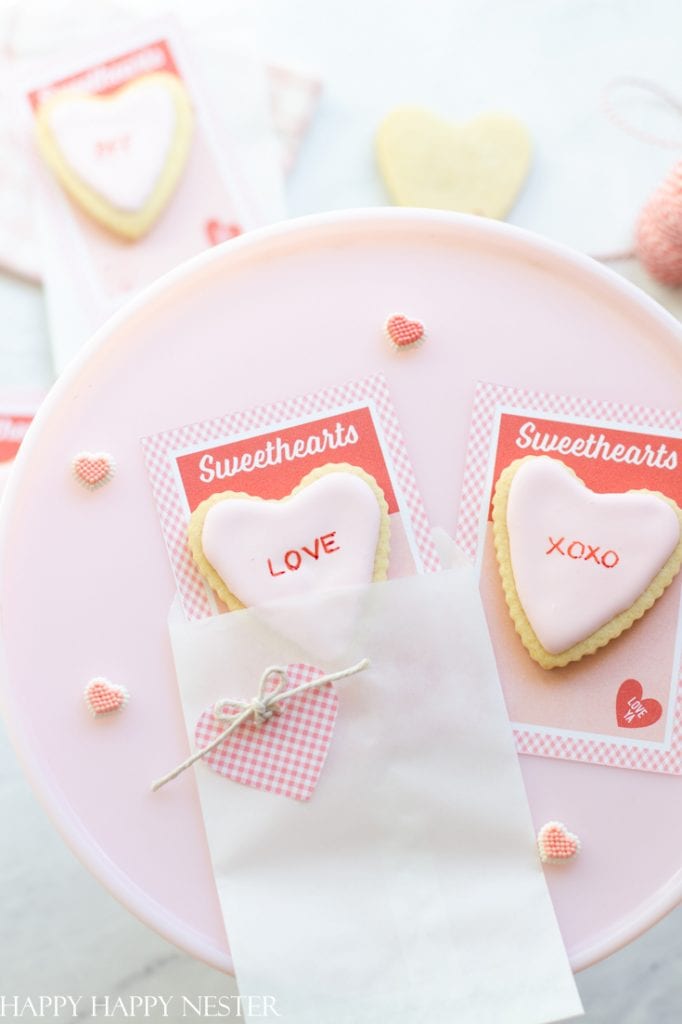 Valentine's Day Card DIY
Step 1 – Make Sugar Cookies
This homemade card is nice since it can be personalized. Write whatever saying or name on the iced cookie. I have the recipes, resources, and tutorial in this Valentine Sugar Decorating Ideas post.
Step 2 – Download Printable
Once you have your cookies made, then you'll need to download them by signing up for my newsletter with the form below. Don't worry. If you already subscribe, this signup won't double subscribe you to my email list.
Step 3 – Print Out Printable
Print out your printable on white cardstock paper.
Step 4 – Cut Out Cards
Cut out your cards with scissors or an box cutter knife.
Step 5 – Attach Cookie to Card
If you baked my Sugar Cookies from the other day, then you'll have some leftover icing. Plop some on the card where you'll attach the cookie. Place the cookie on top of the icing and position it into place.
Let is sit for a bit until it dries and is securely in place.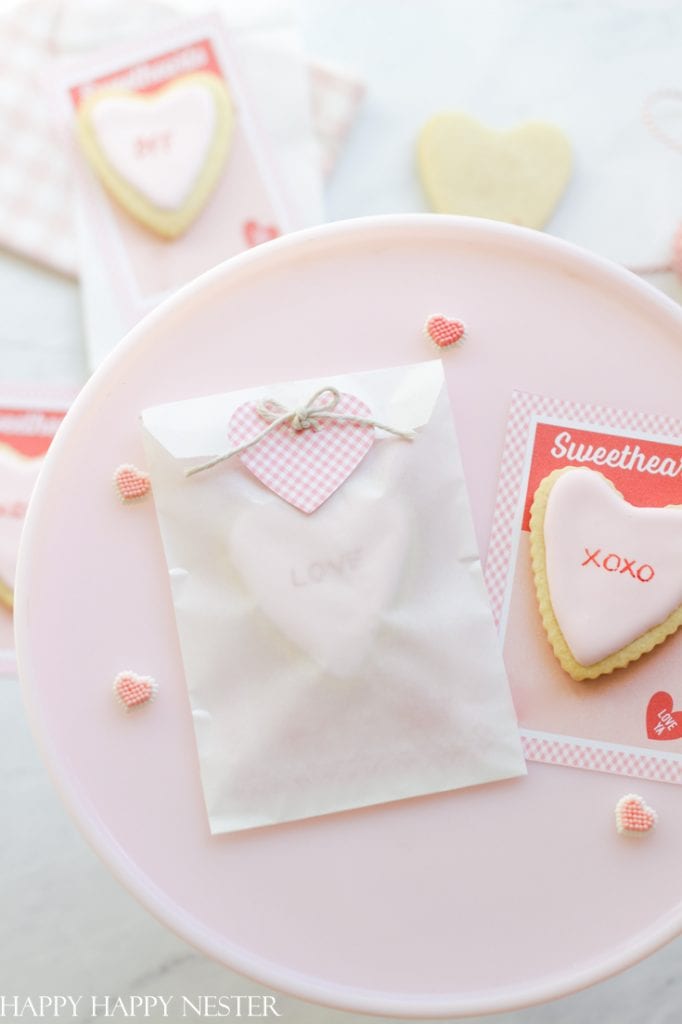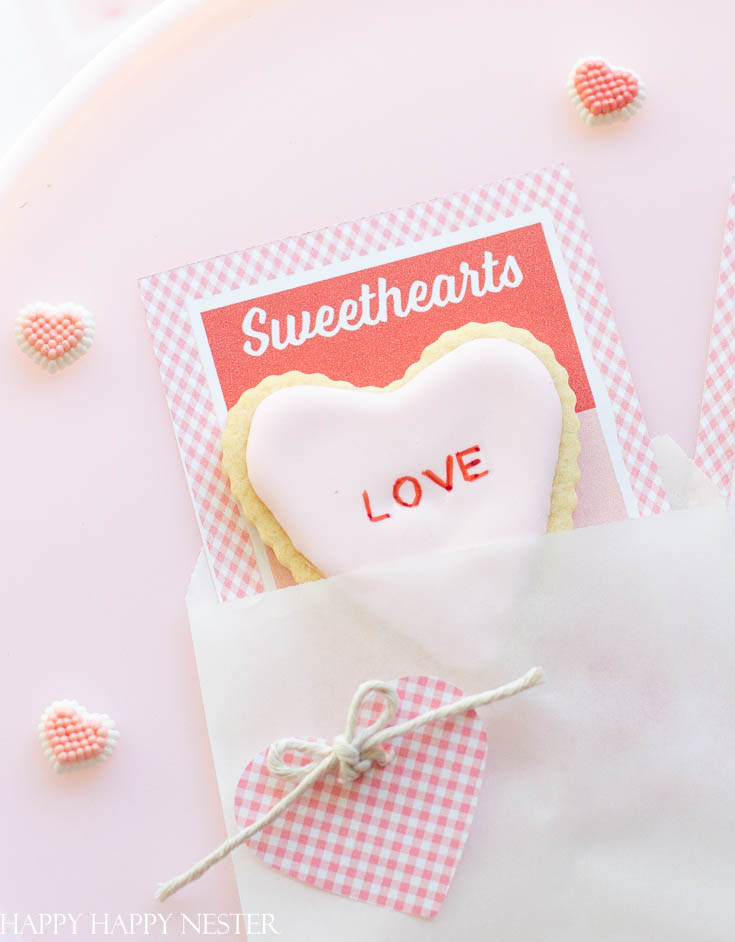 I bought some of these cute bags. Here is the link if you like them. By the way, it comes in a package of 100 bags.
I also cut out the little hearts via a paper punch. Here is the link to the punch too.
---
Check Out My Friends Valentine's Day Card DIY's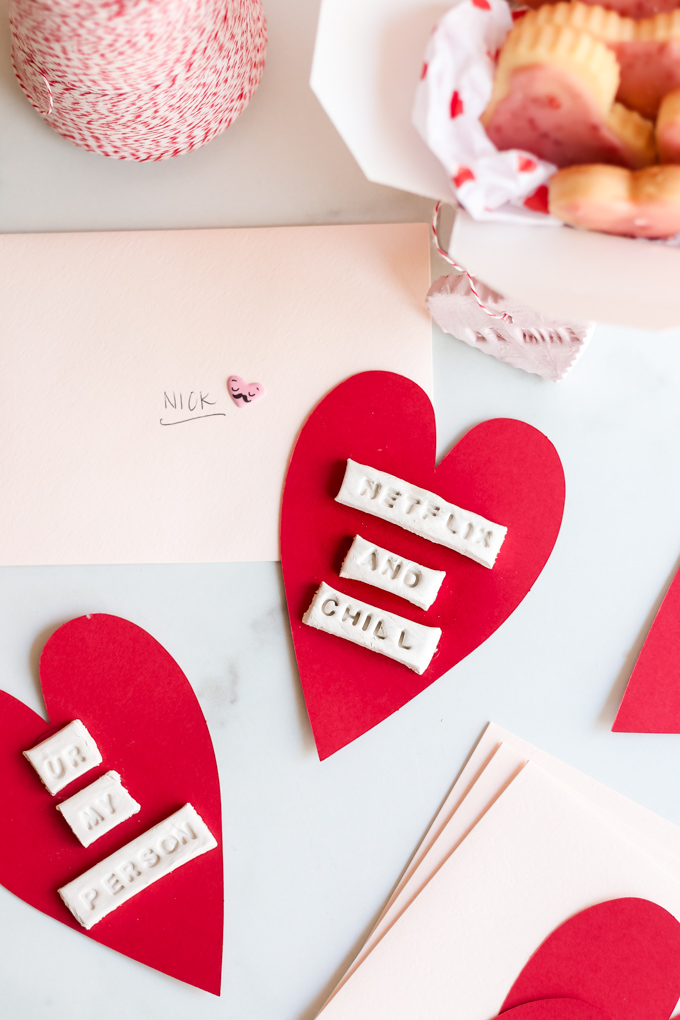 Modern Glam | Fun Homemade Valentine's Day Cards
These Fun Homemade Valentine's Day Cards are made with personalized air dry clay messages for your Valentine.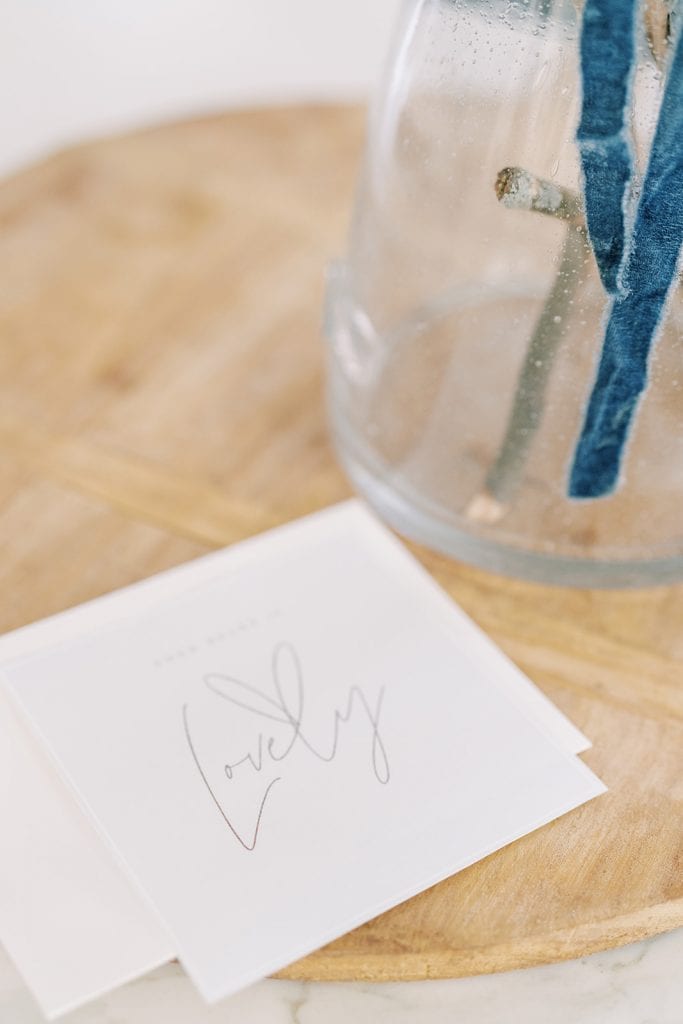 Finding Lovely | A Lovely Homemade Valentine Printable
A sweet message to give to anyone this Valentine's Day.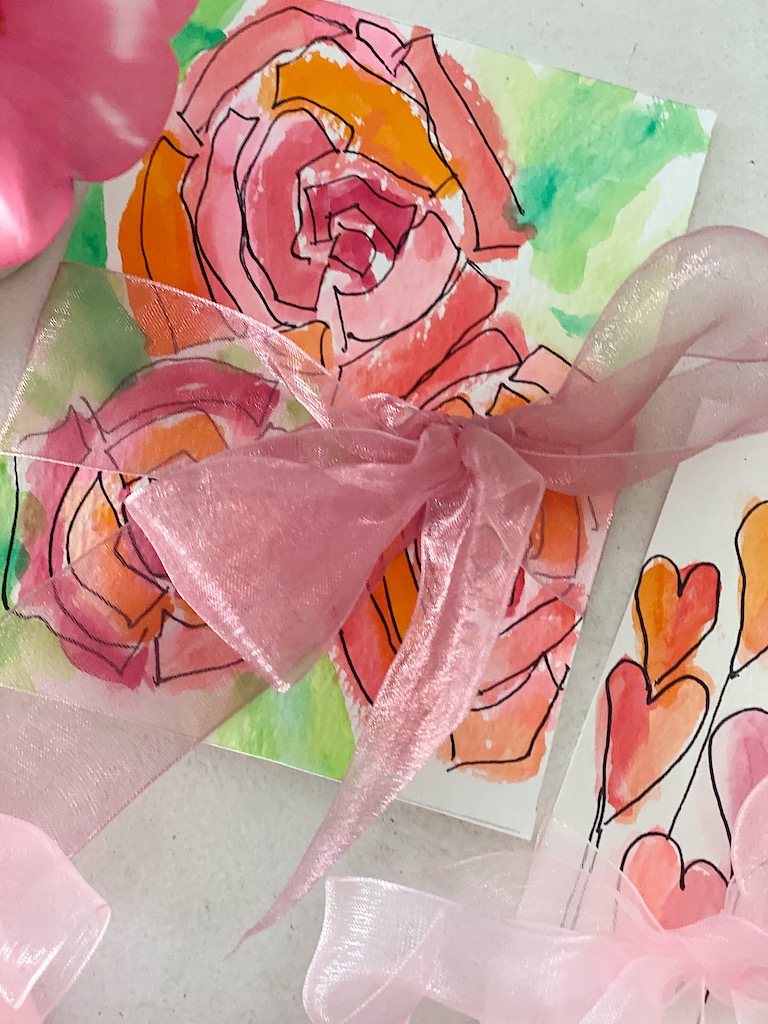 My 100 Year Old Home | Paint Your Own Valentine's Day Cards DIY
Today I am going to teach a very fun paint your own Valentine's Day Cards DIY. These hand-painted cards look amazing and are very easy to make!
---
Thanks so much for joining us for this fabulous Valentine's Day Series of projects. I hope you enjoyed it as much as I did.
I forgot to mention that my Valentine's Day Card is perfect for your kids to make for their school mates. They can have fun personalizing the cookies with their friends names.
Anywhoo, enjoy your day and happy crafting!
Cheers,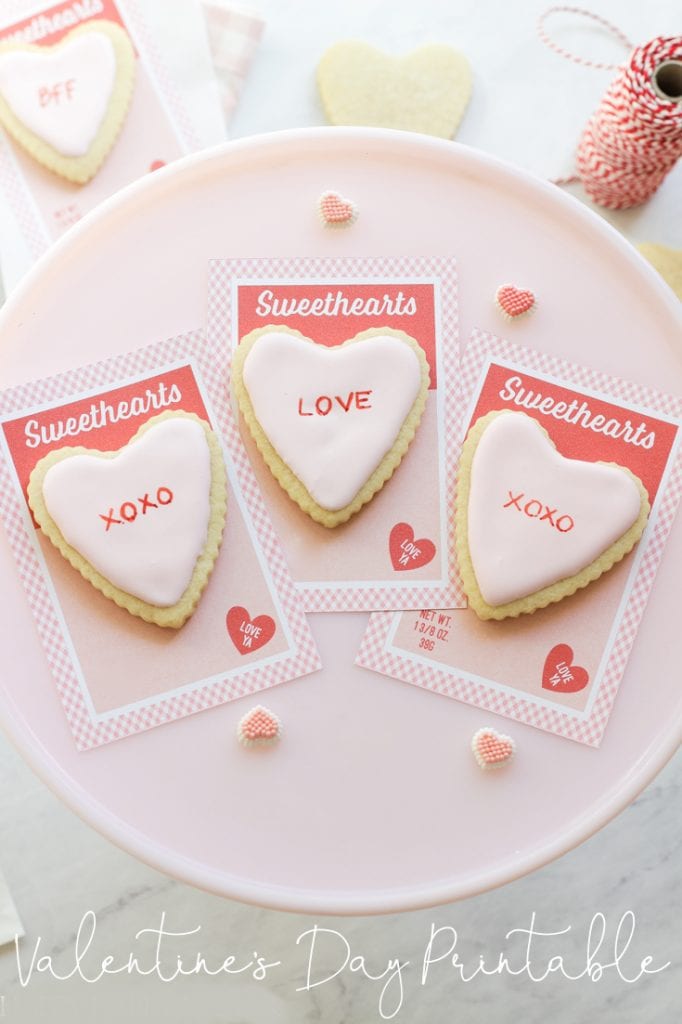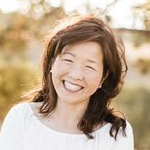 Latest posts by Janine Waite
(see all)