I'm sure you are wondering what Our Secret to a Yummy Seafood Stew Recipe is all about. Well, after many years of cooking this Cioppino dish, I found that the key is to simmer the wine for a whole day. The wine creates a rich broth that accompanies the clams, fish, and crab perfectly.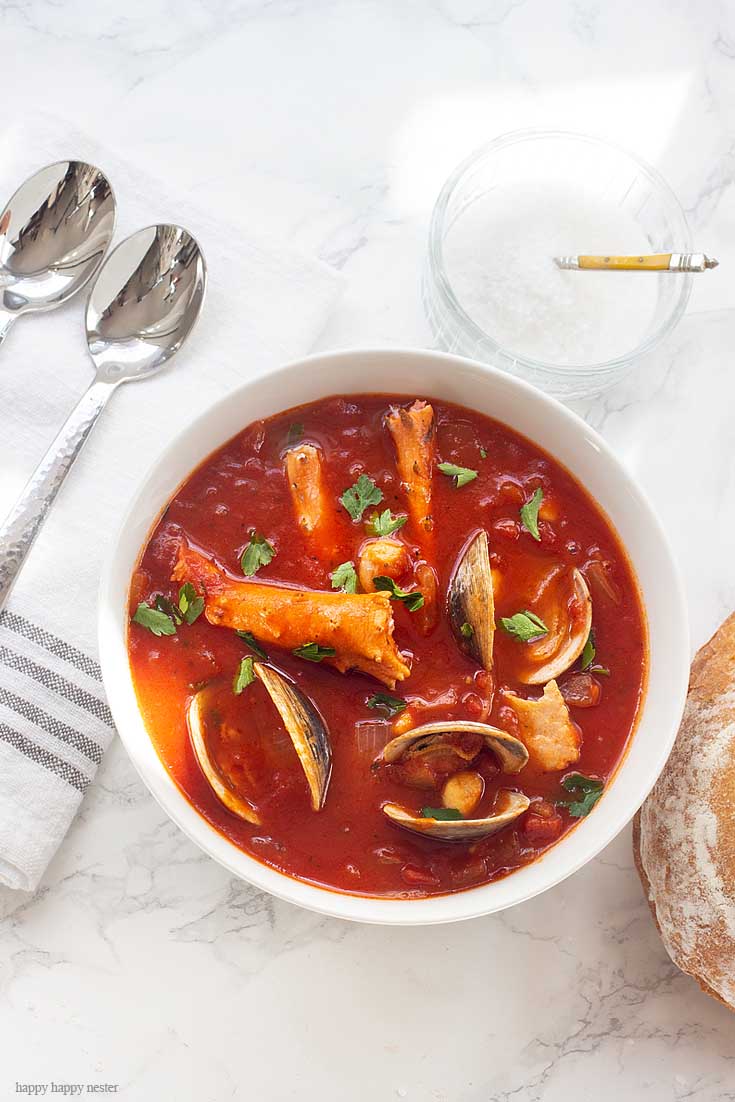 This Cioppino is a family recipe
This recipe is a long time family favorite, and I'm not sure where my mom, Amy found it. We had an Italian neighbor that gave us a lot of great recipes, and I'm assuming that they are the source. We also have their wonderful bread recipe, and we named it, Joe's Bread. Ok, that recipe needs to get up on the blog. A ton of our long-time favorites are on the blog, and you'll have to check out my cornbread recipe as well.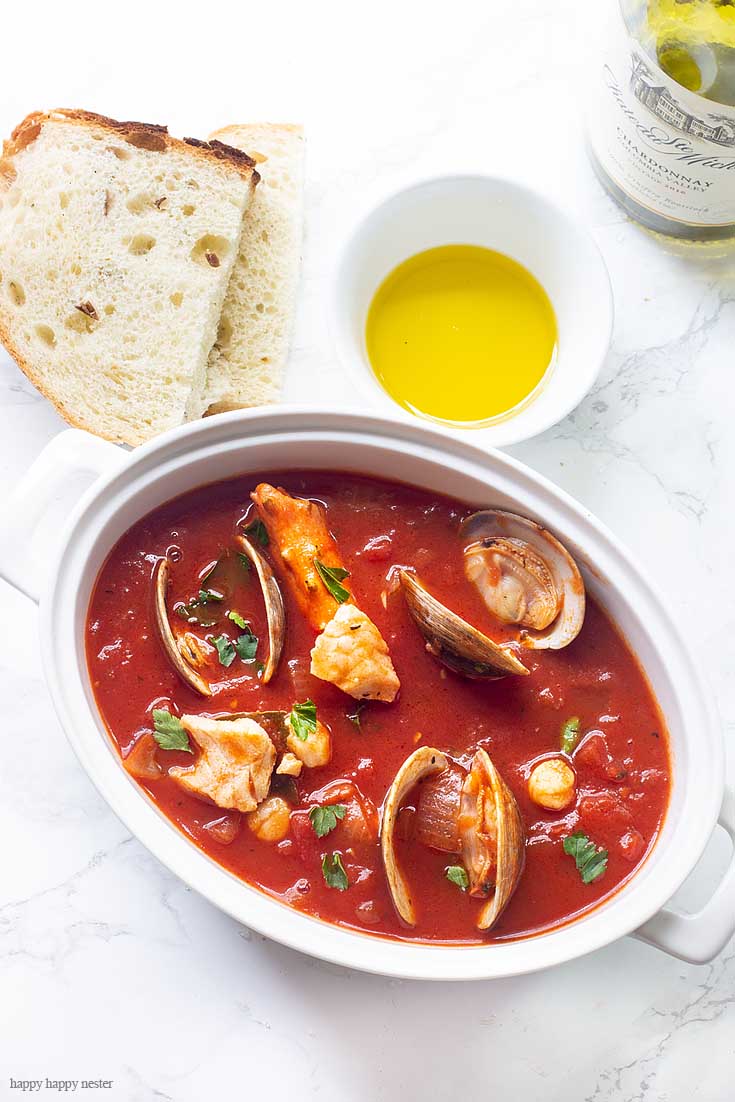 Anywho, you're going to love this recipe. In fact, our good friends Frank and Christy loved this recipe so much that they had it permanently affixed to the front of their refrigerator door. Now that is devotion.
Speaking of friends, my friends shared their favorite family recipes too. So make sure to scroll down and check out their recipes.
Tauni | Tauni Everett
Jen | Tatertots + Jello
Jackie | Finding Lovely
Ashley | Modern Glam
Rhonda | Hallstrom Home
Leslie | My 100 Year Old Home
The secret to a yummy seafood stew recipe is in the sauce
So, our secret to a yummy seafood stew recipe is to show some patience and let it simmer and mature for one day and add the seafood the second day. It gives the wine and tomatoes time to reduce and soak up all the flavors. Don't you think everything tastes better the second day? Plus if you make this for a dinner party, then all your work will be done, and you can relax.
Oh yeah, I need to mention that I have a second thing to add to my secret sauce! Sugar. It balances the acid from the tomatoes, and the results are a smooth and yummy broth.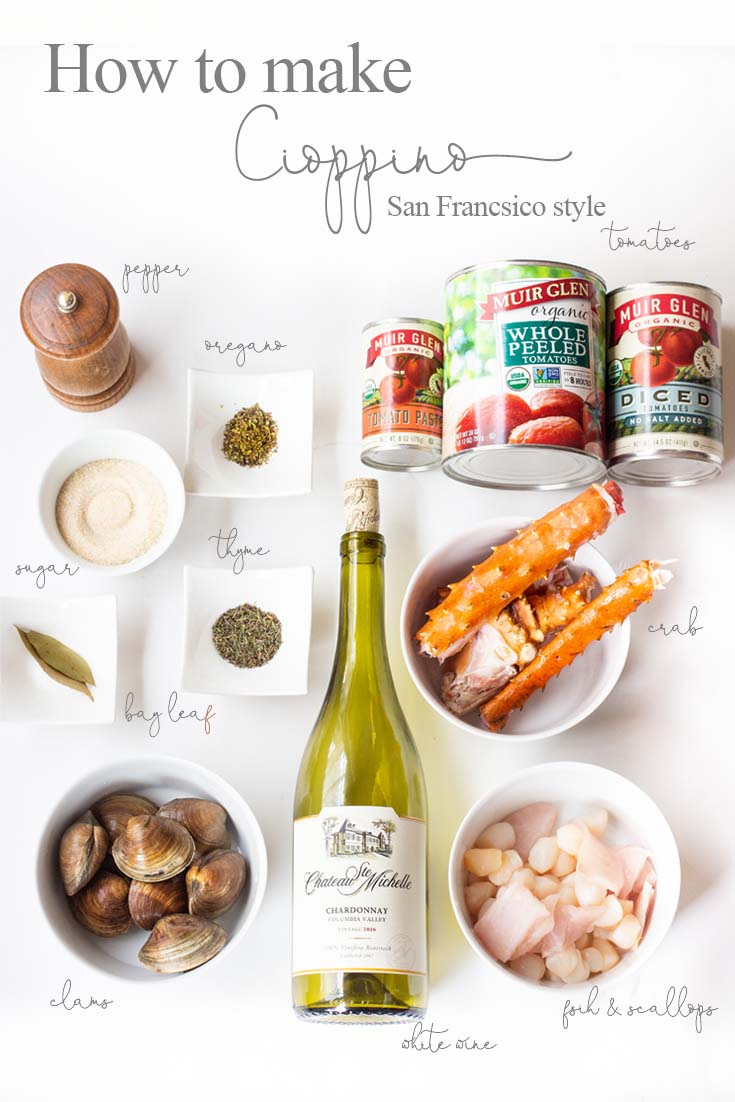 Some Facts About Cioppino
There will be a quiz later so pay attention. Just joking. 🙂
Where did it originate?
Can you believe that it originated right here in San Francisco? It makes sense since that the city by the ocean invented this wonderful seafood dish. It was around the late 1800s that a fisherman from the North Beach neighborhood came up with this great stew.
What is the difference between Cioppino and Bouillabaisse?
Cioppino has a tomato base broth whereas the French hearty fish soup is from a white fish stock base with tomatoes thrown in. Also, Bouillabaisse most times contains saffron and Cioppino doesn't. And of course Cioppino is Italian, and Bouillabaisse is French.
What does Cioppino mean in Italian?
It is a fish stew that has Italian American roots. It was invented by San Francisco fishermen who if they didn't catch any fish for the day, they would go around to the various boats with a big soup pot. The fishermen would contribute their catch, and the cioppino was cooked and served to the community of fishermen.
Can you freeze Cioppino?
So you can freeze the broth before you add the seafood. I wouldn't recommend freezing it with seafood. If you want to make the tomato stew and freeze and then at a later time add the fresh seafood that would save you some time and convenience.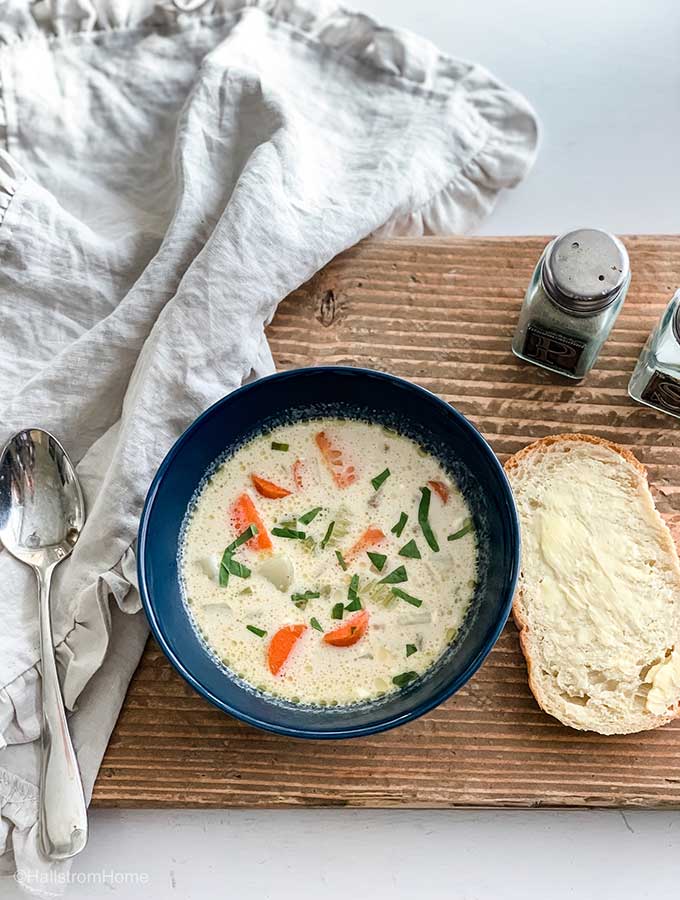 This Creamy Potato Hamburger Soup recipe from Rhonda looks scrumptious. She has two versions, and one is dairy free, gotta love that.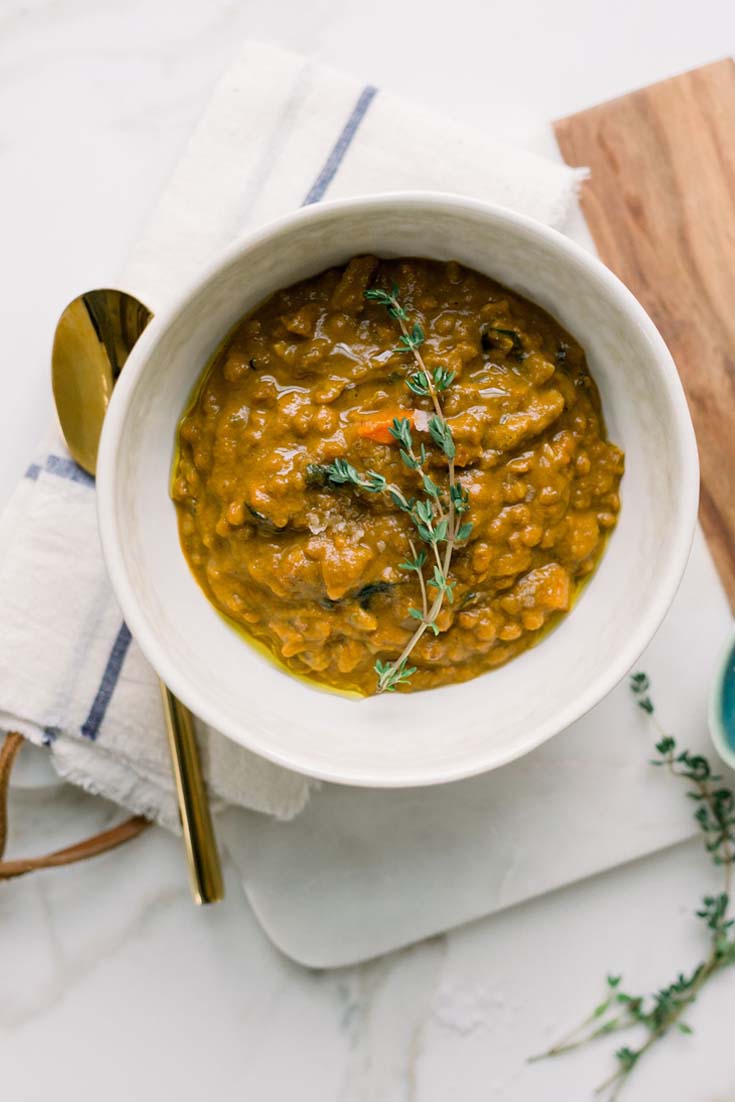 Jackie's healthy Lentil Soup looks scrumptious, and I always love making a bowl of lentil soup.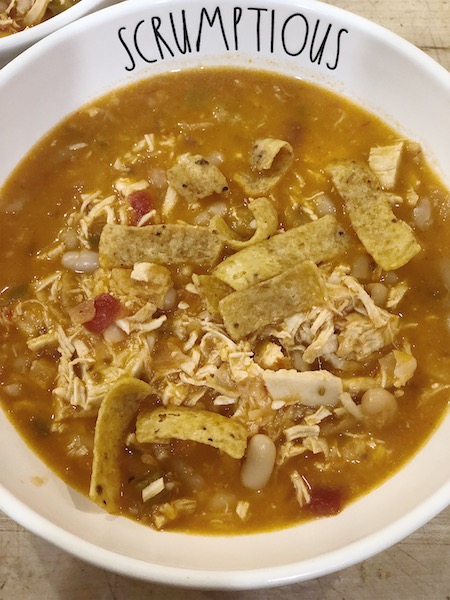 I always love Mexican food, and this Easy Crockpot Chili Recipe from Leslie looks perfect with the tasty tortilla chips.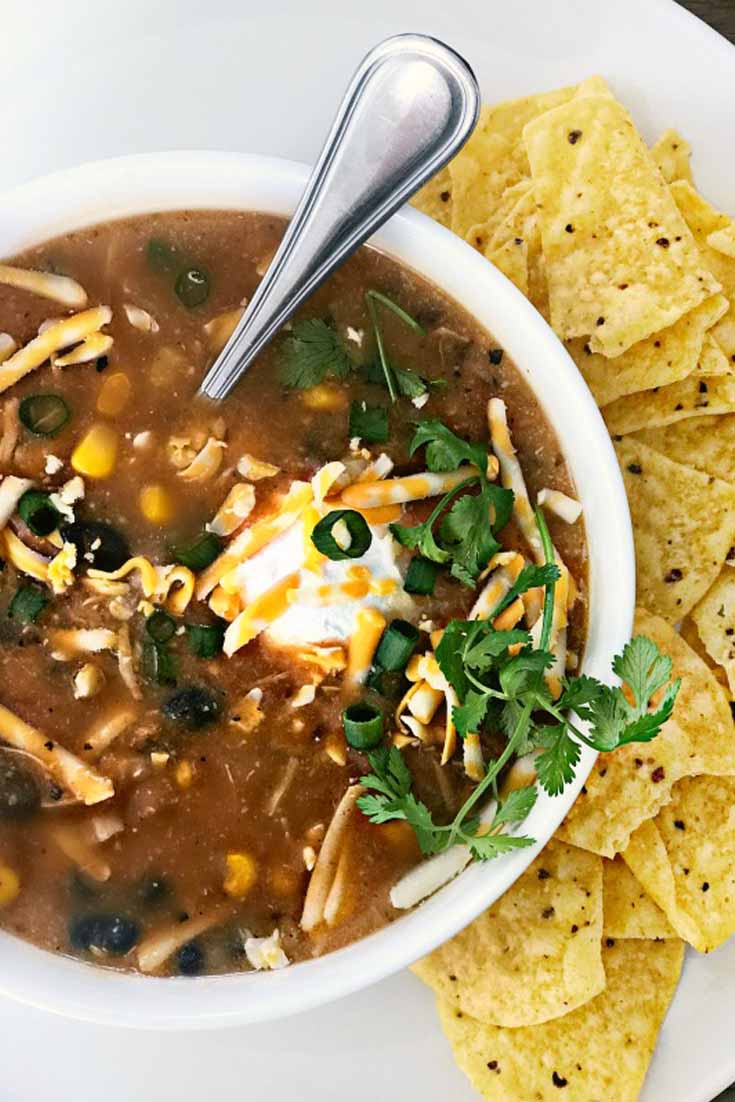 Tauni is sharing her yummy taco Instant Pot Soup that has eight cans of ingredients. This sounds like a quick and delicious soup.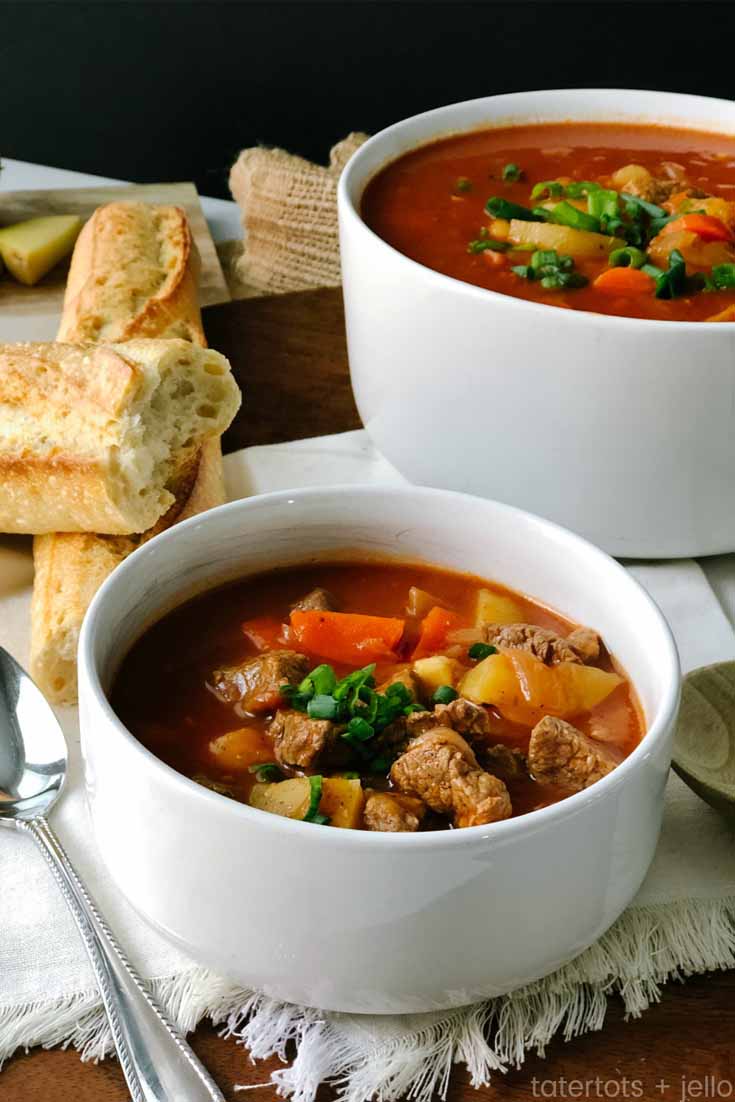 Jen's Instant Pot Beef Stew recipe is her mom's famous soup. I love trying new recipes in my Instant Pot, do you have this incredible small appliance?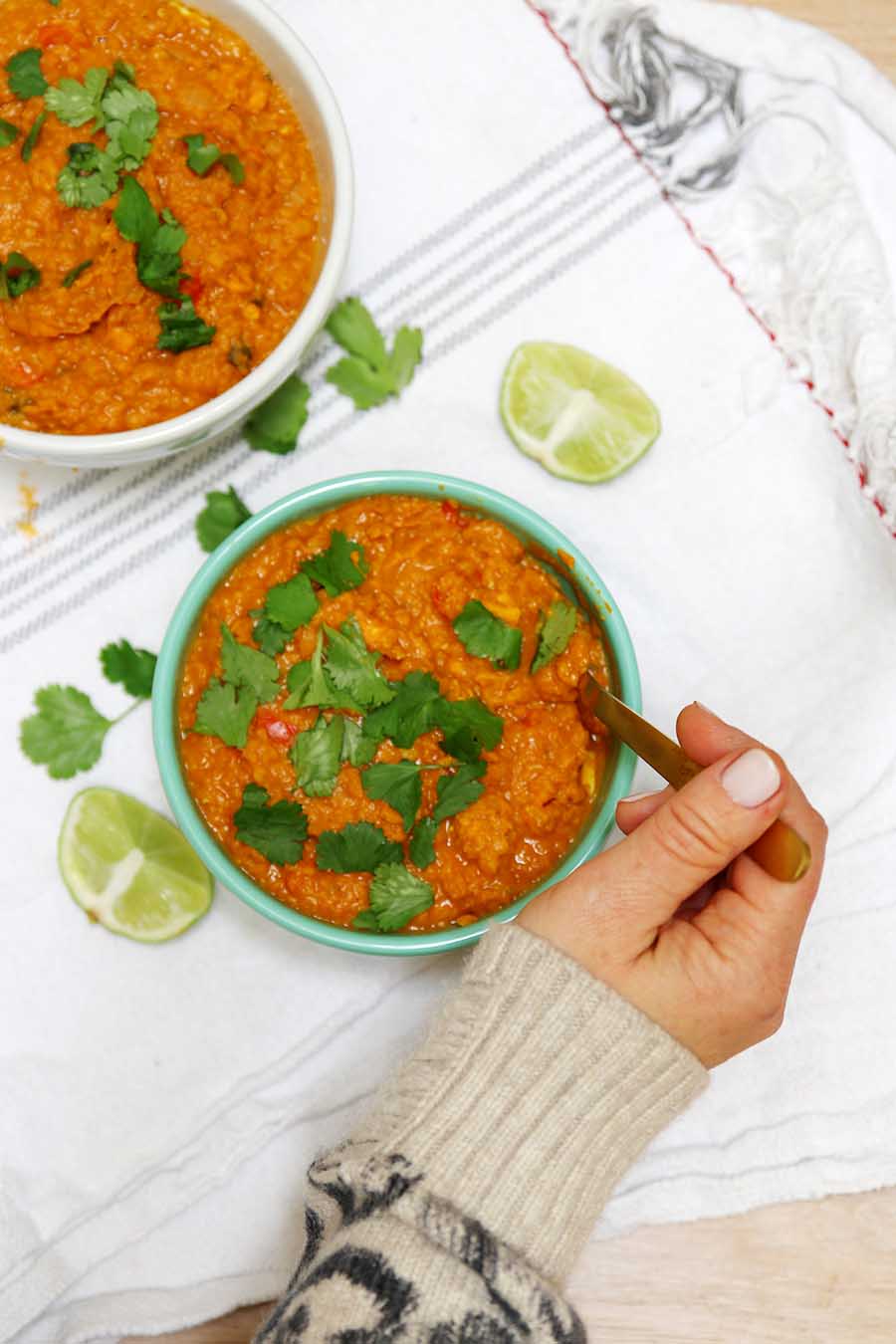 Here is another lentil soup from Ashley. Gosh, now I have two lentil soup recipes to cook. I can't wait to make her Vegan Red Lentil Soup.
Well, this concludes our soup blog tour, and, I hope you enjoyed it. I always love a roundup of soup recipes. On a side note, I want to dedicate this post to my father who I remember enjoying a big bowl of Cioppino on our many trips to San Francisco. I can still picture him wearing the fun dinner bibs that the restaurants down at the wharf make you wear. And finally, I want to mention that my yummy seafood stew recipe is great any time of the year. In the summer add fresh corn on the cob and a salad, and you've got a wonderful meal with family and friends.
Cheers,

PS: If you make this recipe for a dinner party, one way to save on costs is to have each family contribute their favorite seafood for the meal. This eliminates the cost of the seafood which can be a bit expensive.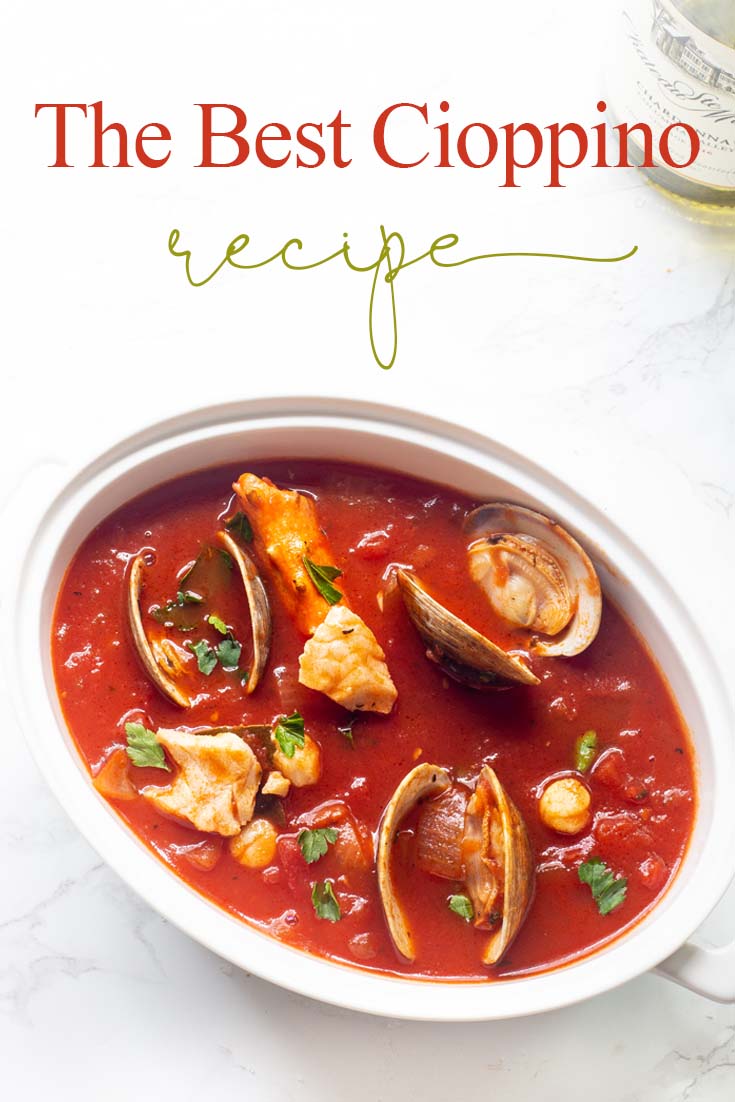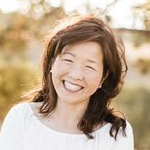 Latest posts by Janine Waite
(see all)