Have you ever wondered how to make Brussels Sprouts tasty? I have asked that same question, and I finally created a recipe that is the best caramelized roasted brussels sprouts. So I have a couple of secret ingredients that I add to my sprouts which is the perfect combination of sweetness and savory flavors. I do have another Brussels sprout recipe that my family loves as well. But first, since let's learn a few things about them.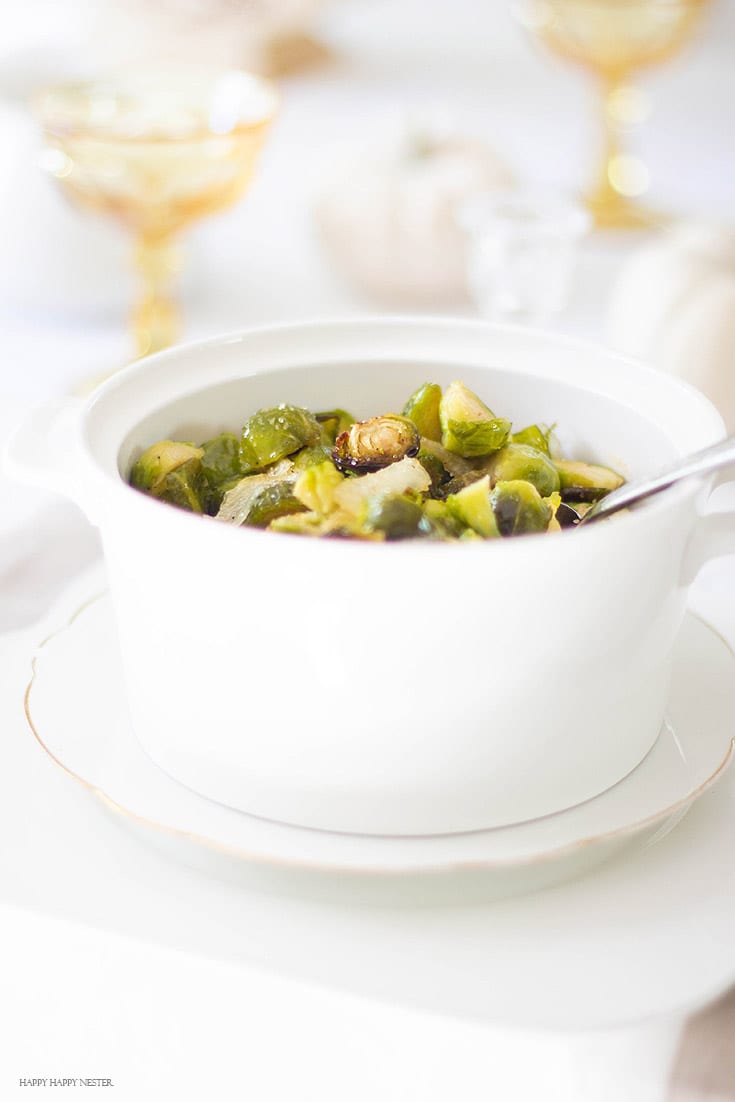 Brussels Sprout Bitterness
Brussels sprouts can have a trace of bitterness about them which is caused by their naturally occurring compound, glucosinolates. Over the years, farmers reduced this element to create a mellower tasting veggie. So, it isn't your imagination that today's Brussels Sprouts are less bitter than the ones from our childhood.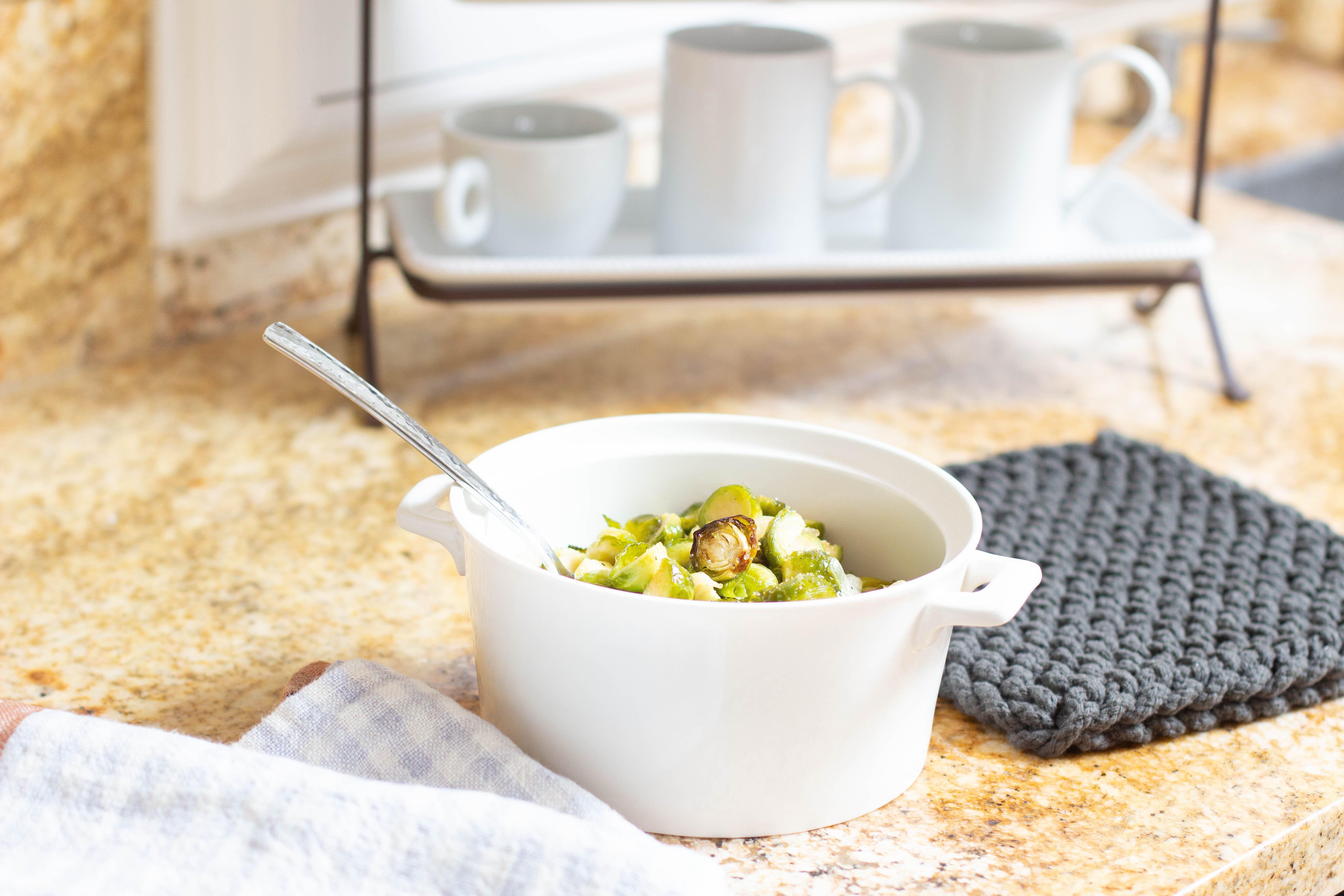 How to Buy Brussel Sprouts
1. So, when buying your sprouts, fresh is best. If by chance Brussels on the stalk are available, buy them. These type are fresher, tender and less bitter.
2. Pick out the vibrant green colored Brussels. Also, if the leaves look wilted don't buy them.
3. The smaller the Brussels, the better. They are more tender and less bitter as well.
4. Also, buy the tighter leaved Brussels. I found the looser leafed Brussels have a bit more stalk and coarseness to them.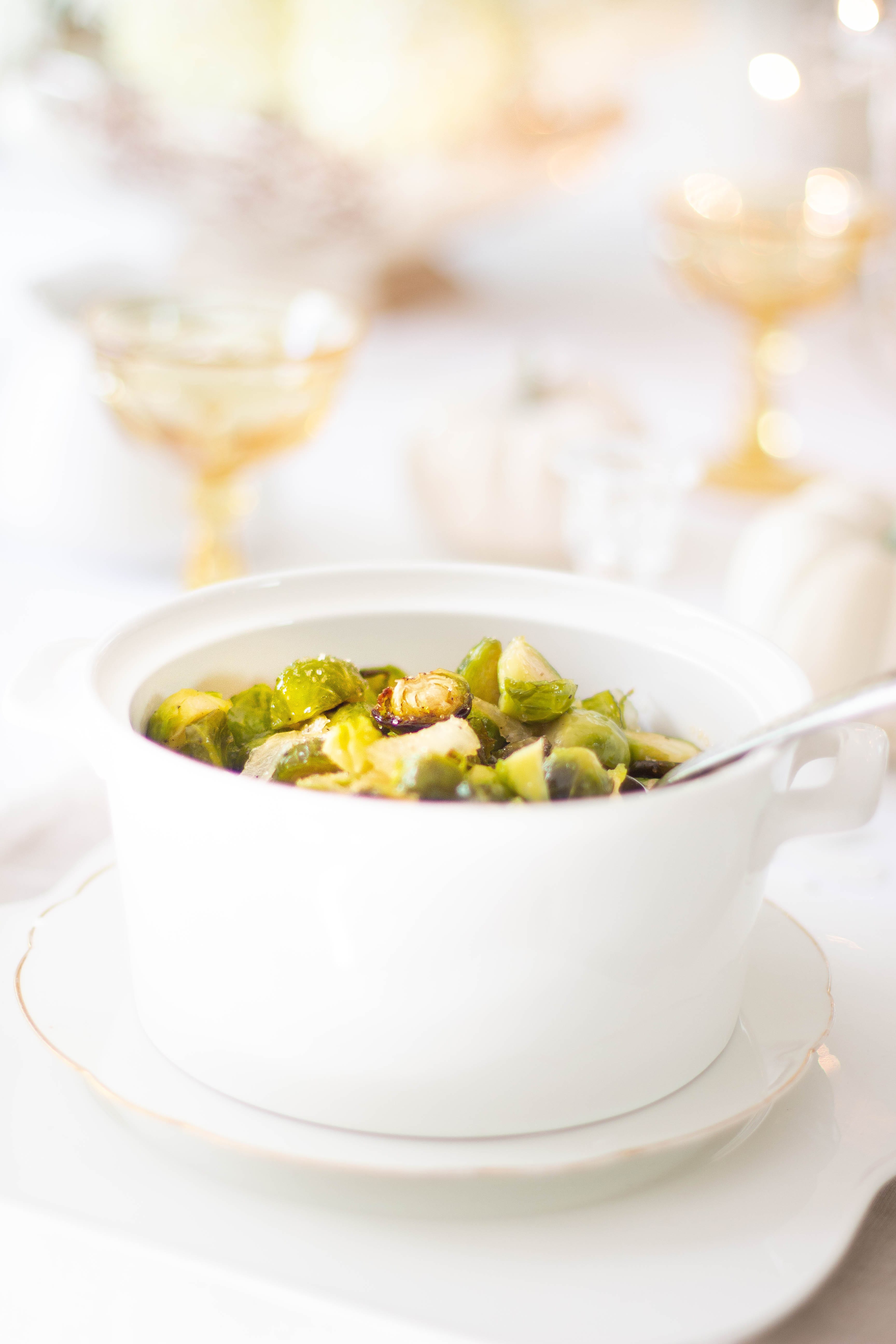 Can You Use Frozen Brussels Sprouts
I haven't cooked with the frozen Brussels sprouts, and I always choose the fresh over the frozen. But, if you want to make them for dinner and the only choice is frozen then go for it. There are a few brave bloggers who have tackled the frozen Brussels sprouts recipe issue.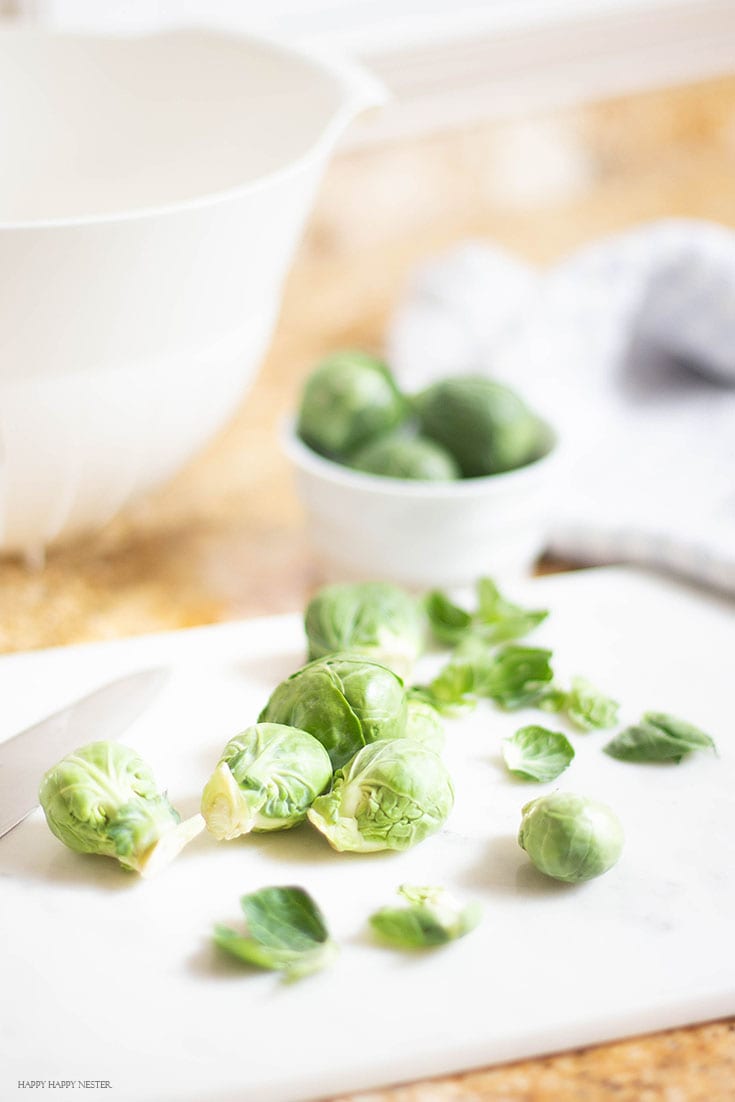 How to Prepare and Trim Brussels Sprouts
1. I always remove the outer leaves.
2. We taste tested a bunch of raw Brussels sprouts, and we found the stem and core to be bitter. So, for a time we always decored our sprouts. It does take a bit of time since the stem goes up into the middle. Nowadays, I trim a big part of the stem at the base, and that takes away a good portion of the bitterness.
3. Cut the Brussels Sprouts in half, and if they are large, I cut them into quarters. The more surface that covered with good olive oil and sugar the better your sprouts will taste.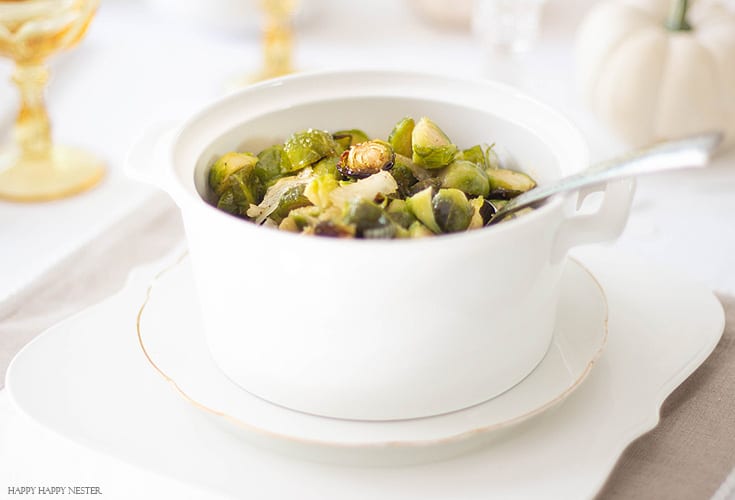 The Best Caramelized Roasted Brussels Sprouts Recipe
The Best Caramelized Roasted Brussels Sprouts Recipe
This recipe has two ingredients that make these roasted Brussel Sprouts so tasty. The added sugar and onions caramelize the sprouts into a very tasty veggie dish.
Ingredients
2

lbs

Fresh Brussels sprouts

1/2

yellow onion

sliced

1/2

cup

olive oil

good

2

tbsp

granulated sugar

1

tbsp

kosher salt

1/4

tsp

granulated garlic

1

tbsp

brown sugar
Instructions
Heat oven to 350 degrees.

Trim stem off as far as you can.

Cut the Brussels in half or even quarters.

Place prepared sprouts on baking sheet.

Peel the outer skin of the onion. Cut onion in half and slice it into 1/4 inch slices.

Add all the ingredients to the Brussels sprouts and mix well.

Place on the top oven rack.

Bake for 30 minutes or until golden.

You can broil the last couple of minutes to brown the Brussels sprouts.
*This post contains affiliate links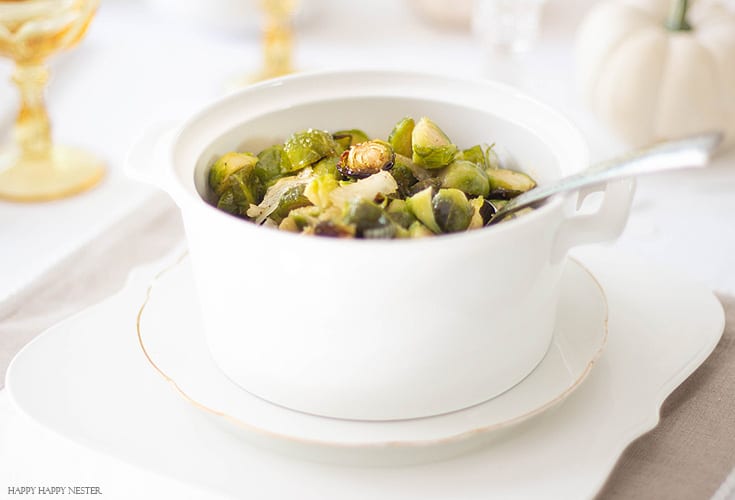 [one-half-first]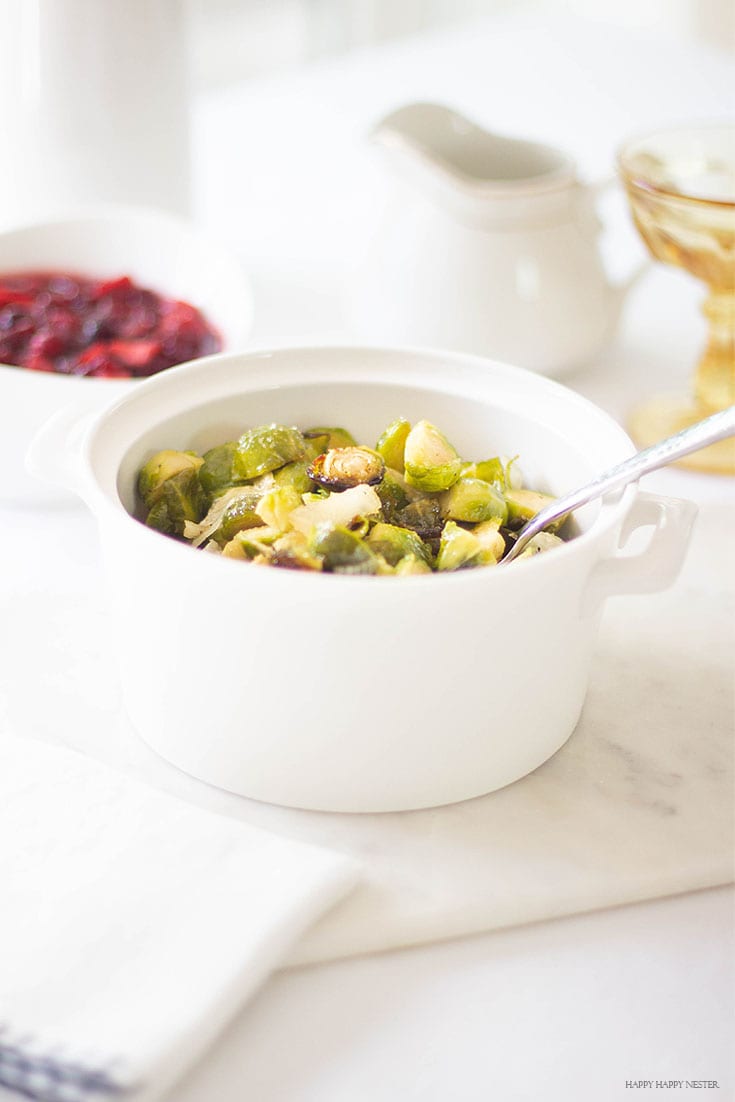 [/one-half-first]
[one-half]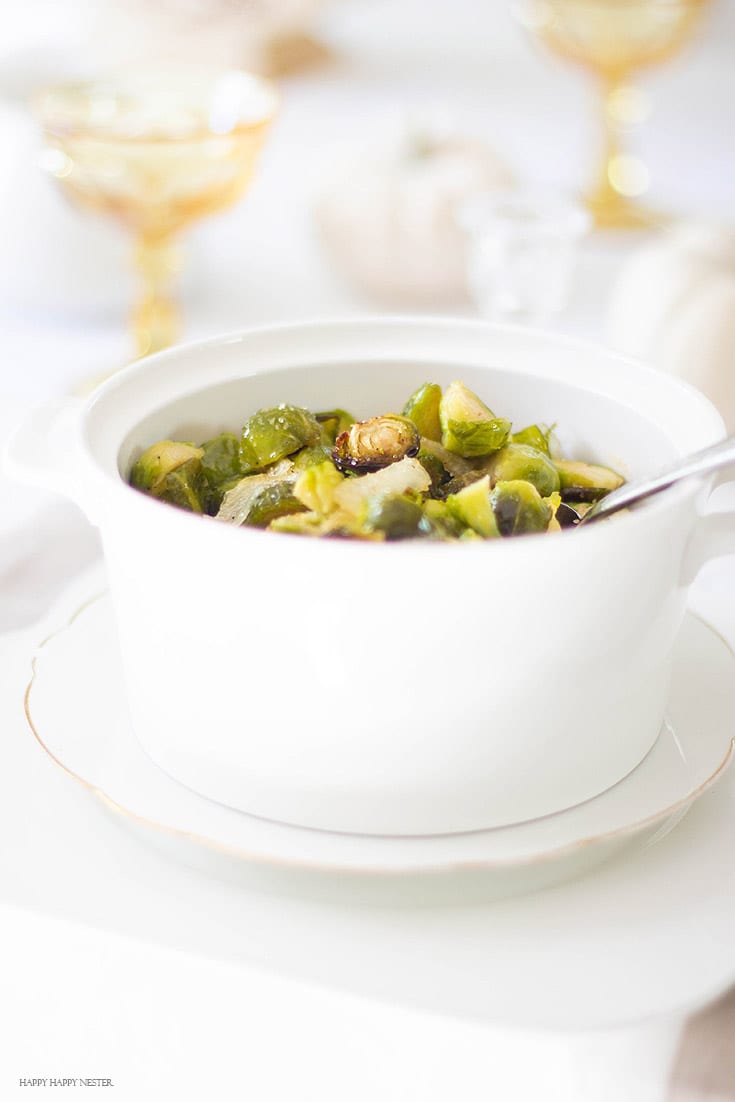 [/one-half]




Brussels sprouts are back by popular demand, and everyone is now enjoying this tasty veggie. I've been cooking with it before it was trendy and I'm happy that I finally figured out a way to make them less bitter tasting. In my humble opinion, this recipe is the best caramelized roasted Brussels sprouts I have eaten.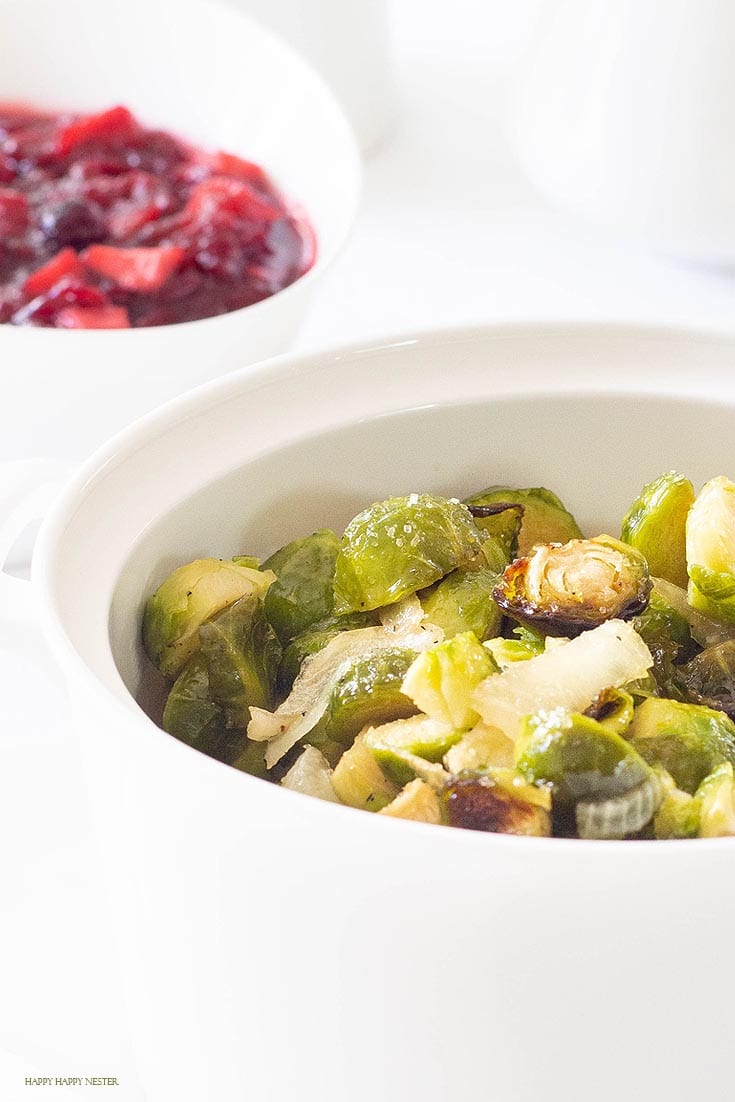 My husband and I always order the Brussels sprout dishes when we go out for dinner and so far we have found only one place who has created a yummy dish. We asked the chef who prepared them, and he used an apple sugar to his recipe. So, far I haven't found anything that resembles apple sugar., but, I'm not going to give up! So stay tuned!
Enjoy my recipe and make sure to check out some of these scrumptious recipes that go well with my Brussels sprouts,  apple maple cranberry sauce, and my fresh trout recipes.
Happy Cooking!
Cheers,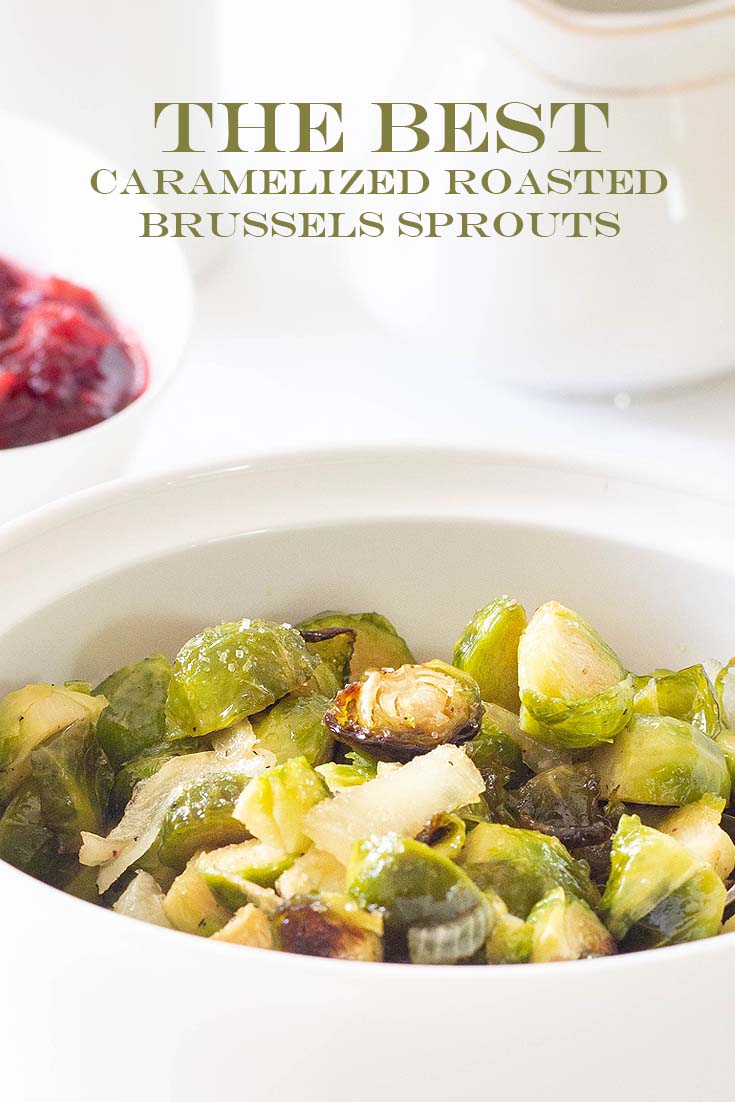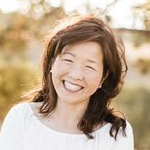 Latest posts by Janine Waite
(see all)