Here is a collection of Good Ideas for Thanksgiving, from Fall decor to delicious recipes! I also include my favorites, what's trending on the blog, and lots more!
I am here to inspire you to create unique pieces and to decorate your home with seasonal decor, so join me in the journey of crafting, baking, and decorating today!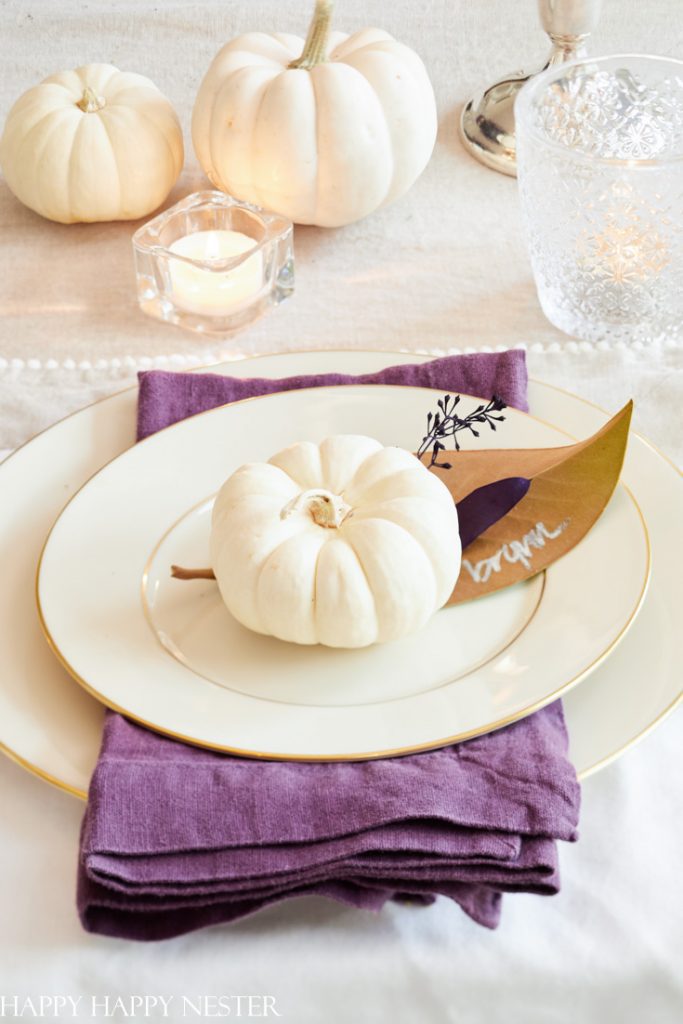 It's October, which means we have Holiday after Holiday to prepare for, Halloween, Thanksgiving, and then… Christmas!
But in the meantime, let's talk about Halloween and Thanksgiving. Here are some good ideas for Thanksgiving, including a few DIY Halloween decor, Fall crafts & decor, scrumptious recipes for cold weather, and more!
Get cozy and scroll down to check out some of my recent posts from the blog!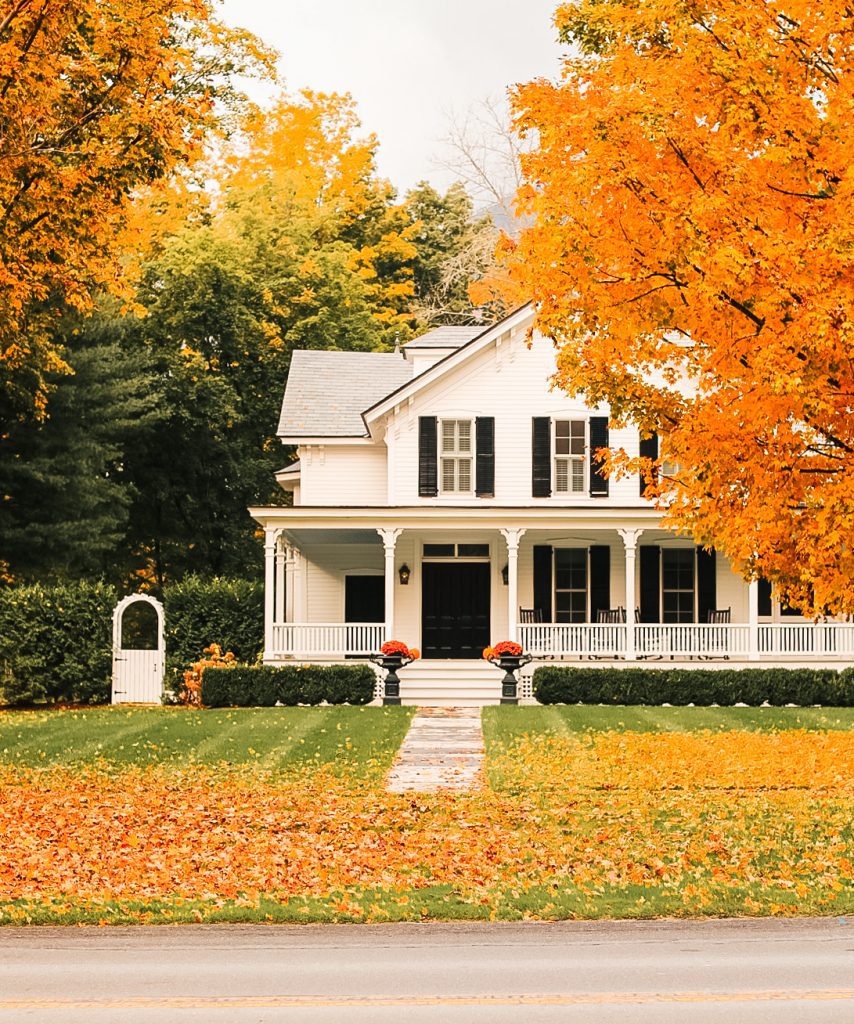 *This post contains affiliate links
Saturday Chitchat with Janine – Volume 36
Hello Weekend!
Alright, who's starting to enjoy the colder weather and falling leaves? I am! And I have to say the pumpkin spice lattes aren't that bad either.
As we are heading more into the month of October, I say it's about time we start decorating for Halloween and even Thanksgiving if you're like me and tend to decorate a little early. Then you're in the right place!
These crafts, decor, and recipes will transform your home into a warm and welcoming oasis smelling of cinnamon, nutmeg, and pumpkin!
Trust me, there is no better scent to have in the heart of your home during the Holidays.
So, what are you waiting for? Time to get crafting and creating with this selection of good ideas for Thanksgiving!
Have a great Saturday, everyone!
A Personal Note from Janine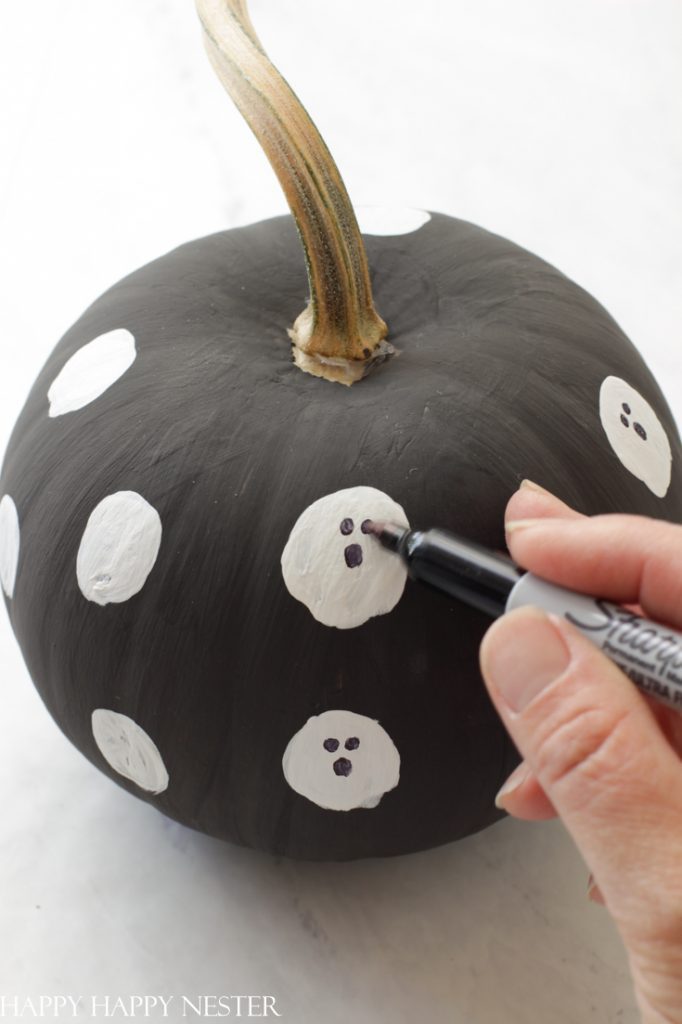 I recently made a pumpkin project for kids, and after I published it, I quickly realized I didn't make it with any children.
In the past, I always had a bunch of kids over for my daughter's birthday party, and I had them busy working on some craft activity.
Yes, I was the brilliant mother who decided that my daughter's friends would love making their own gingerbread houses. It was chaotic, to say the least, but they had tremendous fun.
And I loved how unique each house came out.
I was busy when the kids were little, and I enjoyed decorating the house for my kids and working on projects with them. And I'm delighted that my daughter still enjoys my projects.
This Fall is probably the last time that my kids will be close to home. The other day, it occurred to me that once my son graduates college, he will start a new chapter up in Seattle.
And my daughter will be off to college next Fall, and we will be empty nesters.
So despite my busy blogging schedule, I'm dropping work at times to do some fun things with my daughter.
I love that Fall is a time to slow down, cozy up with a warm blanket, and spend time with the family.
Have a wonderful weekend with your loved ones.

This Week's Inspiration -All Things Fall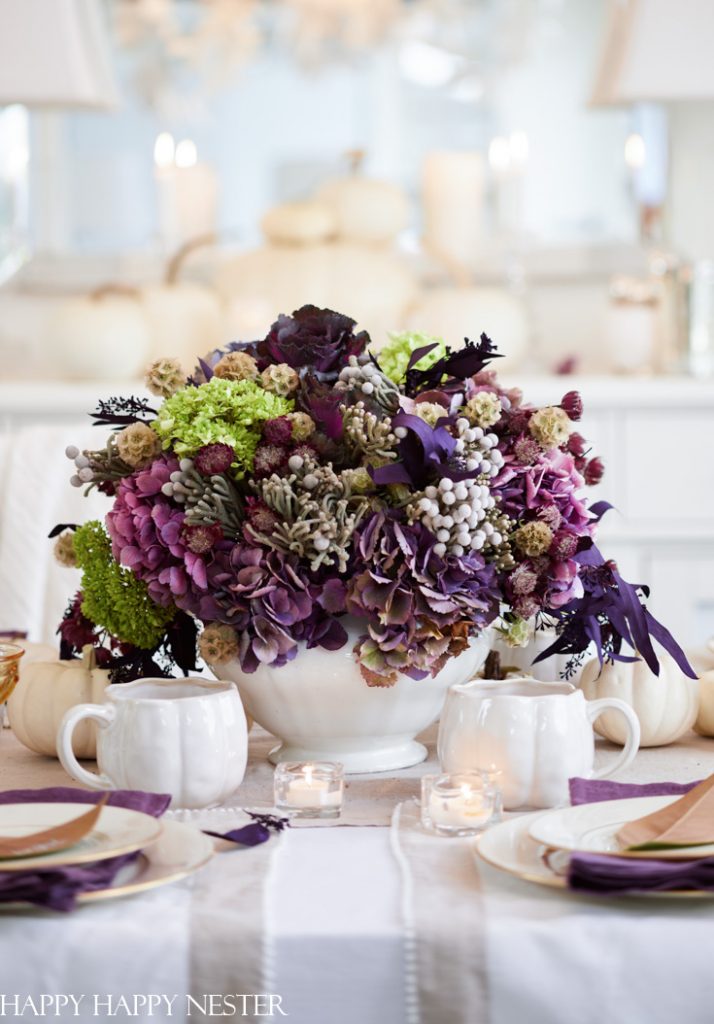 Farmhouse Fall Centerpiece DIY
If you're looking for a gorgeous floral arrangement for Thanksgiving, check out my centerpiece for inspiration!
Here's an unusual twist on a Farmhouse Fall Centerpiece. This gorgeous bouquet includes a gorgeous rich color of purple flowers! I'll show how I designed this floral arrangement step-by-step.
This year I decided to change up my flower style and go with darker types of flowers, I definitely think this is one of my good ideas for Thanksgiving. To learn about what flowers, greenery, and techniques I used to create this beautiful arrangement, check out this post!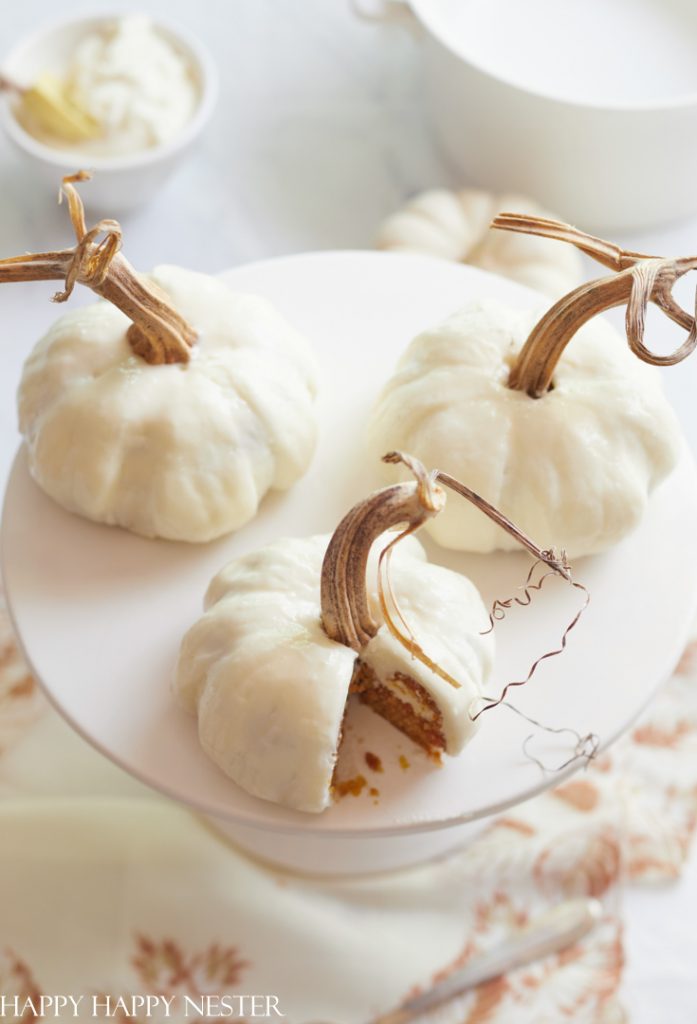 How to Make Mini Pumpkin Bundt Cakes
These cute mini pumpkin bundt cakes are moist carrot cake and cream cheese frosting recipes. It's the perfect dessert for this season to share with family and friends!
And besides, it's shaped like a pumpkin, so of course, it's going to be adorable!
The taste of the sweet cream cheese frosting melts in your mouth along with the inviting flavor of carrot cake! You will be coming back for seconds (or thirds)!
Today, I am delighted to show you some helpful tips and tricks on how to Decorate a Dining Room Table for Thanksgiving. These tips will help you create a warm and welcoming table setting!
Every year, I have always found myself choosing light-colored flowers and simple statements to create a table, until now. I branched out, and I went with dark blooming flowers, stems of greenery, and pops of gold.
Make sure to check out my Thanksgiving table!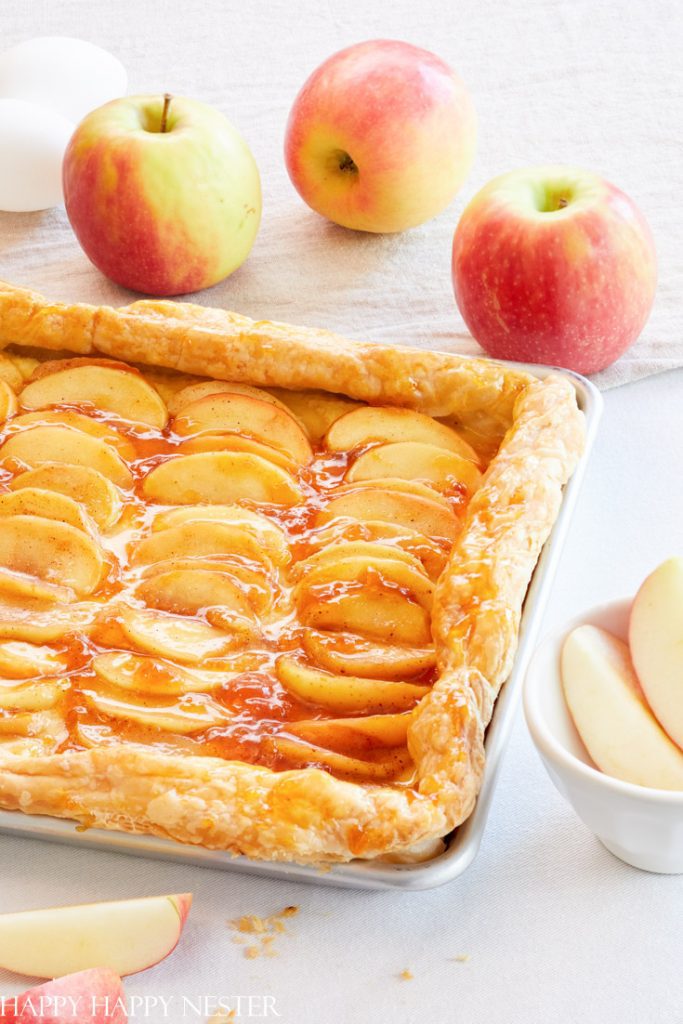 This custard combined with apples topped with a cinnamon and nutmeg sauce, sounds good right? This recipe is one of those good ideas for Thanksgiving as a dessert!
I love this recipe and wanted to try it with a few different variations. So, this time I changed up my old recipe to make it a bit simpler.
Check out my puff pastry fruit tart recipe to see my newest twist of the recipe!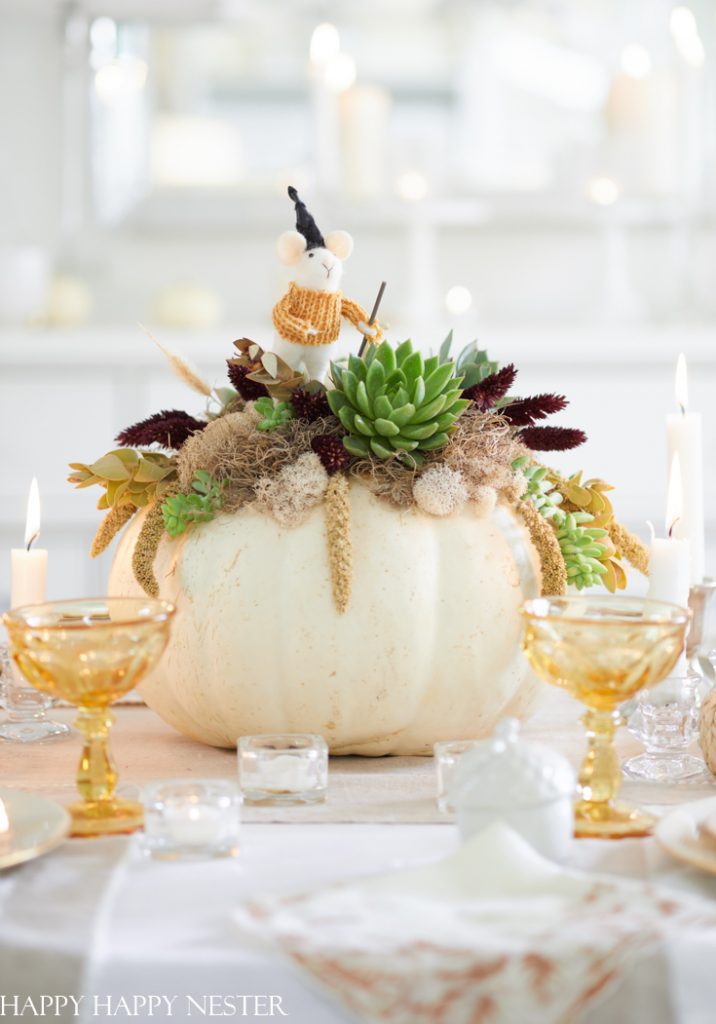 DIY Pumpkin Succulent Planter
Here is my second centerpiece for my Thanksgiving table, it is a DIY pumpkin succulent planter! Now I have made smaller succulent pumpkin planters before but this was the most fun of them all!
This fun project includes a giant pumpkin, succulents, other greenery, and dried plants, and that cute mouse on top! Don't worry all of the instructions will be step-by-step and all of the supplies will be linked in the blog post for you.
I don't know about you but this craft turned out so adorable and I hope you guys are inspired to try it out. Check out this fun DIY to start crafting a gorgeous centerpiece for your table today!
---
This Week's – Boutique of the Week (Favorite Fall Throw Pillows)
*The following post contains affiliate links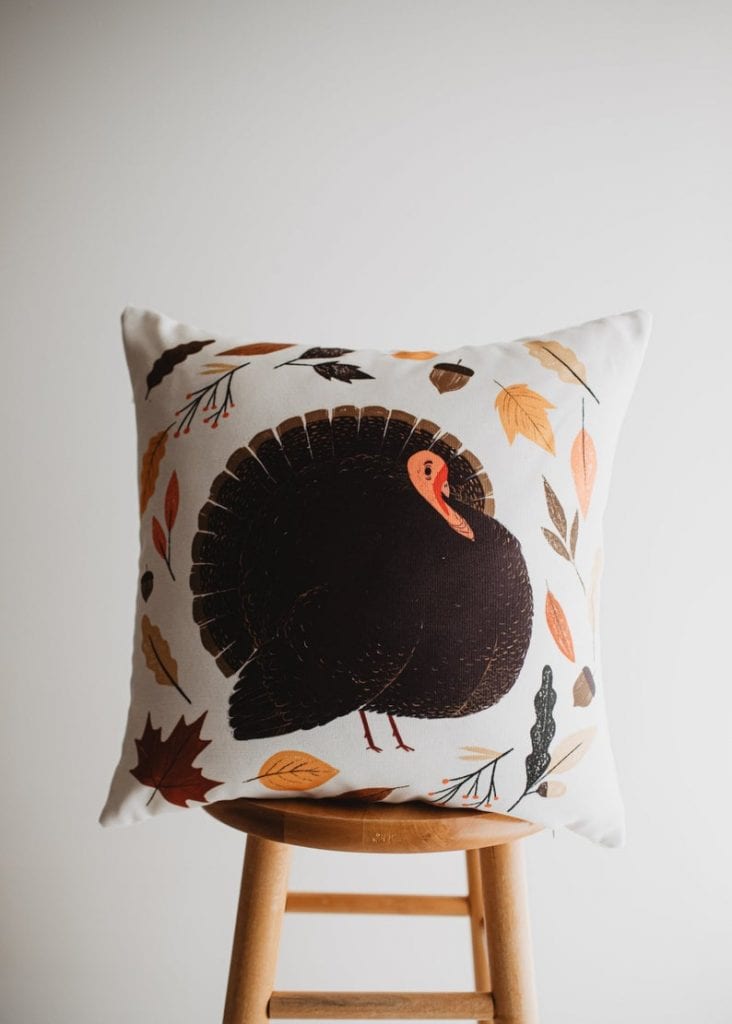 Boutique of the Week – Fall Throw Pillows
If you want an easy way to introduce some fall decor to your home, then you'll love my favorite Fall throw pillows!
There is a variety to choose from, so hop on over to this big roundup of fall decor.
I have had fall decor on my mind. And this obsession has morphed into shopping for fall wreaths, pillows, banners, and pumpkins. So, it made sense to share the cute fall pillows with you all.
It's definitely one of my good ideas for Thanksgiving!
---
My Favorite Things – Fall Decor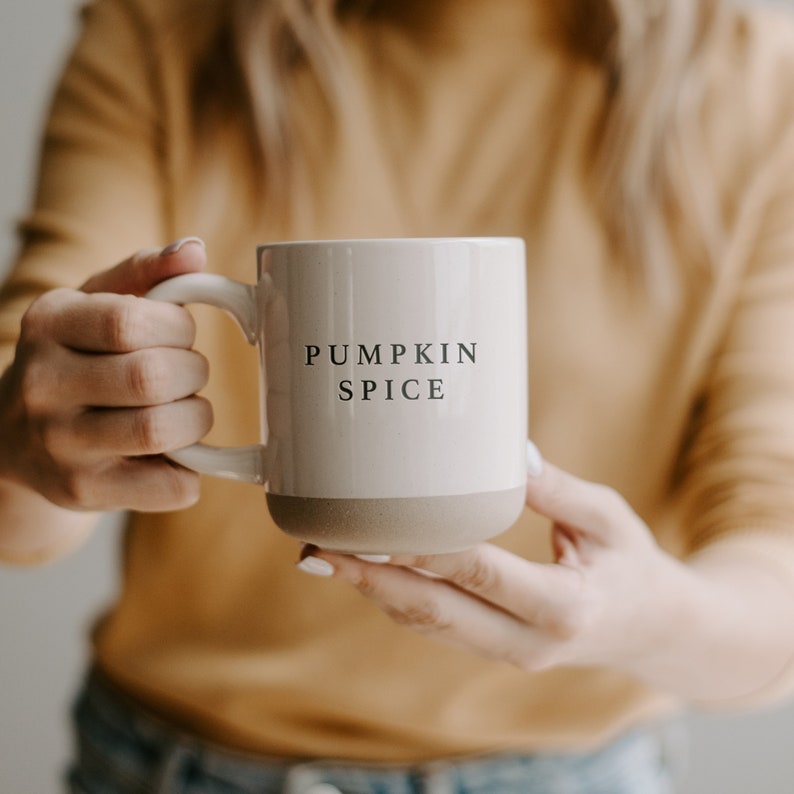 We all know I love mug shopping. Well, I came across this adorable mug and knew I had to share it with you! The simplicity and neutral coloring caught my eye along with the cute pumpkin saying.
For all of those coffee and tea drinkers, check out this cute pumpkin mug to start celebrating fall festivities today!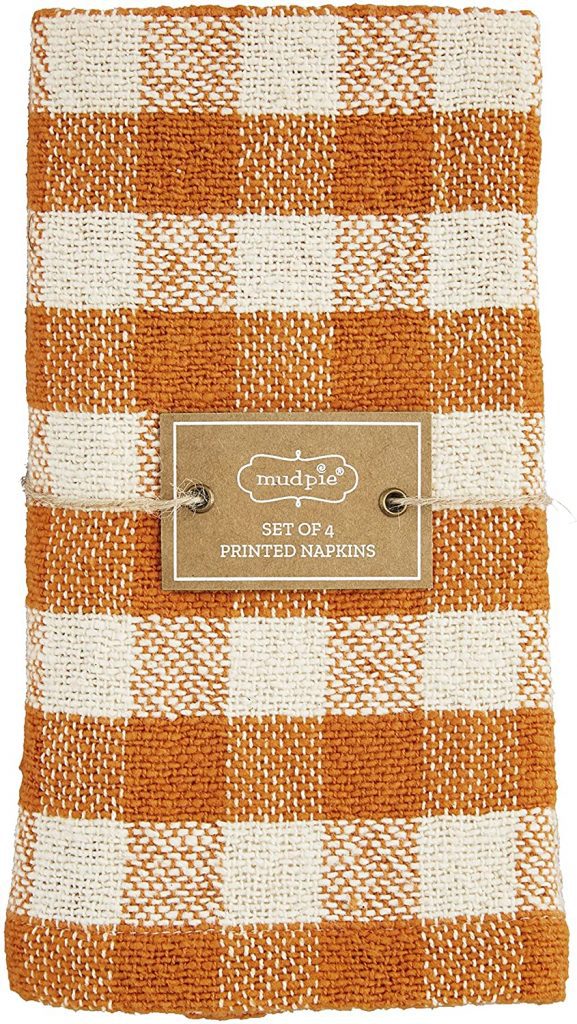 When decorating for this season, I do style my kitchen with cozy decor, such as these cloth napkins! But to be honest, these napkins scream Fall to me so I knew I had to get them!
I have always been a fan of buffalo plaid print, especially when it's orange, because orange is one of the best Fall colors of all.
If you like to spice up your kitchen for the Fall, then check out these harvest cloth napkins!
---
Thanksgiving Recipes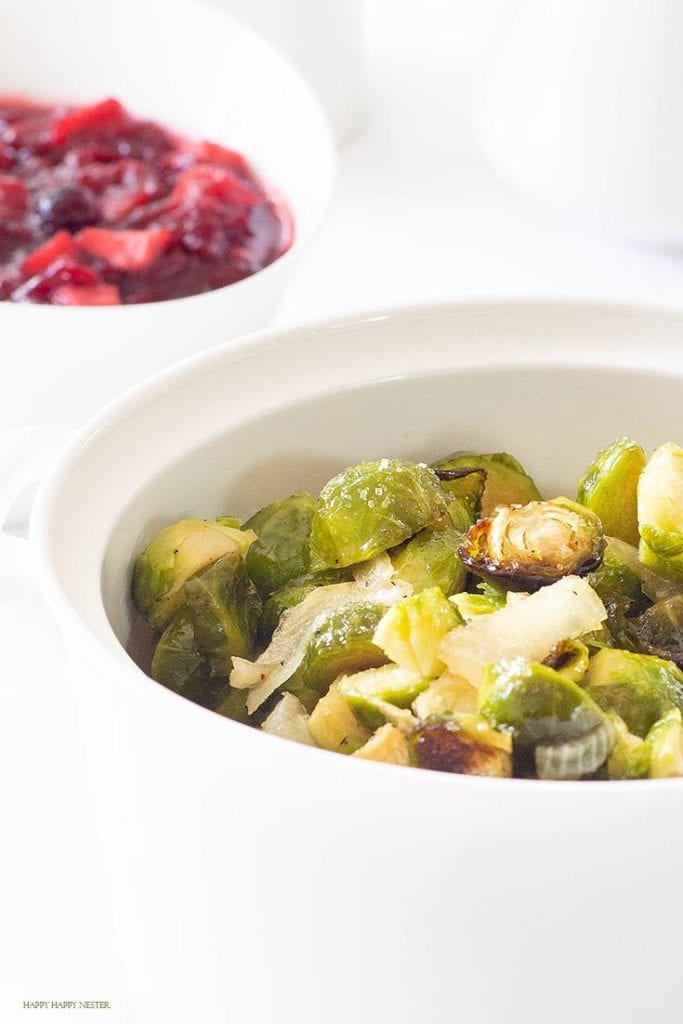 Best Caramelized Roasted Brussel Sprouts
Since Thanksgiving is coming up next month, it's time to start thinking about what recipes you'll make. One recipe I think you should all give a chance is my roasted Brussel sprouts!
They are sweet with sugar sprinkle on top and a roasted taste of caramelized goodness all around.
I always serve a type of vegetable at the dinner table, and this recipe is always on our minds! But seriously, if you or your family enjoy eating Brussel sprouts, then check out this recipe!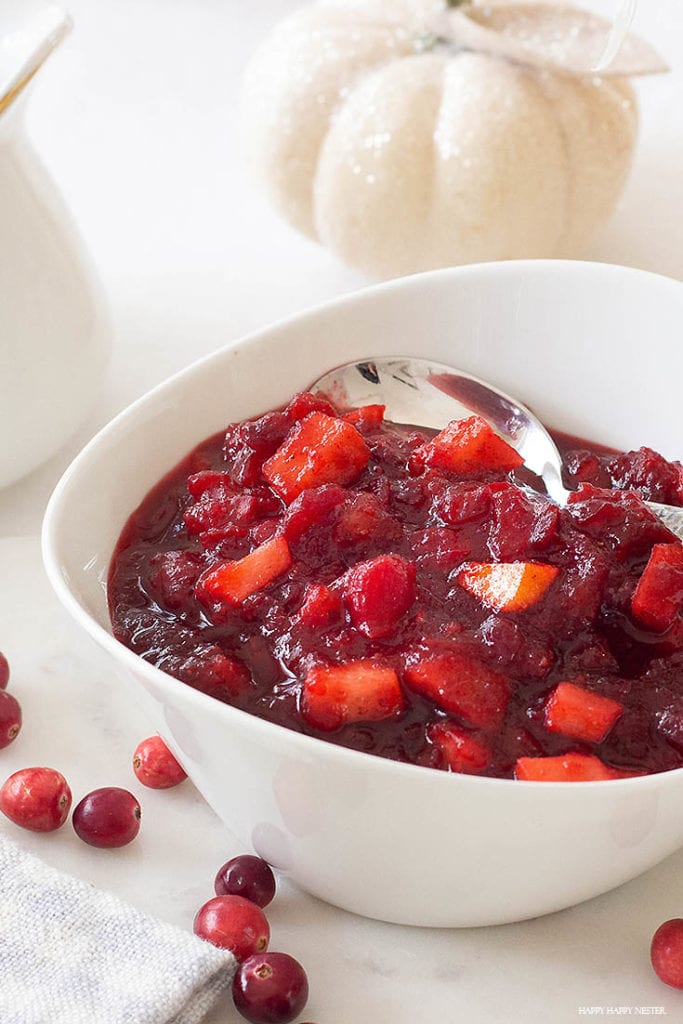 Easy Maple Apple Cranberry Sauce
This easy cinnamon maple apple cranberry sauce recipe is so tasty, it's definitely one of the good ideas for Thanksgiving of mine to serve to family and friends!
It is a perfect blend of spices, sweetness, and mellow tartness.
The great thing about this cranberry sauce is that this recipe can be served with your Thanksgiving meal and on sandwiches! My husband is a big fan of those!
Check out this easy maple apple cranberry sauce to find a new family favorite recipe!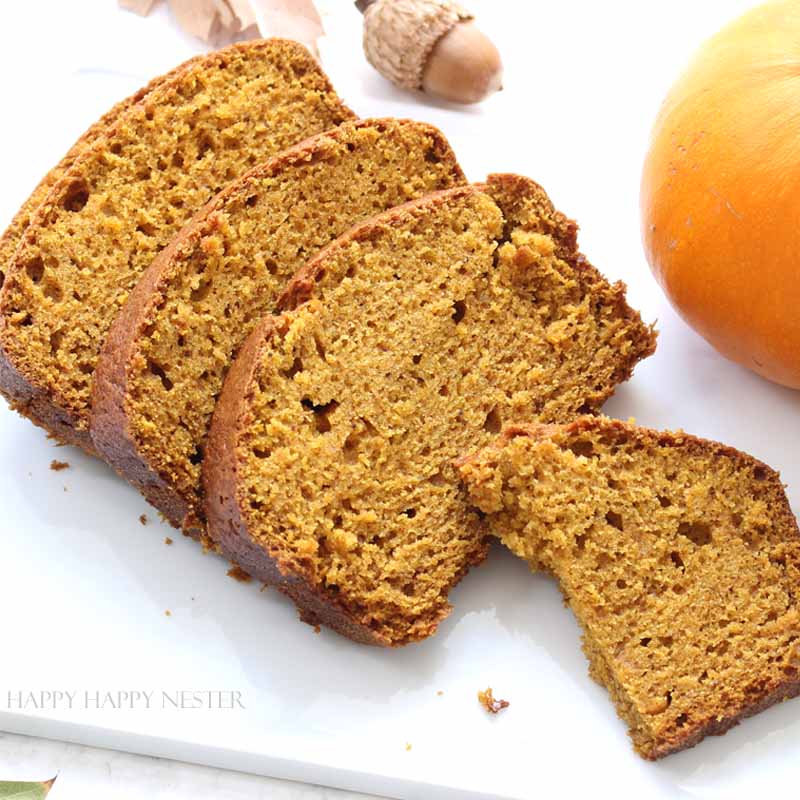 Here is a copycat recipe for the Starbucks pumpkin bread! This is very similar to the one you'll find at a popular coffee shop! I don't know about you, but I love to bake once the weather changes, and this recipe hits the spot.
Somedays, we aren't able to run errands and grab the pumpkin bread from Starbucks, so why not make it at home instead? It saves time and hassle!
Enjoy a slice (or two) with a warm cup of coffee or tea and enjoy the change of the weather.
Come on! What are you waiting for? Let's get cooking in the kitchen!
---
Trending Over On The Blog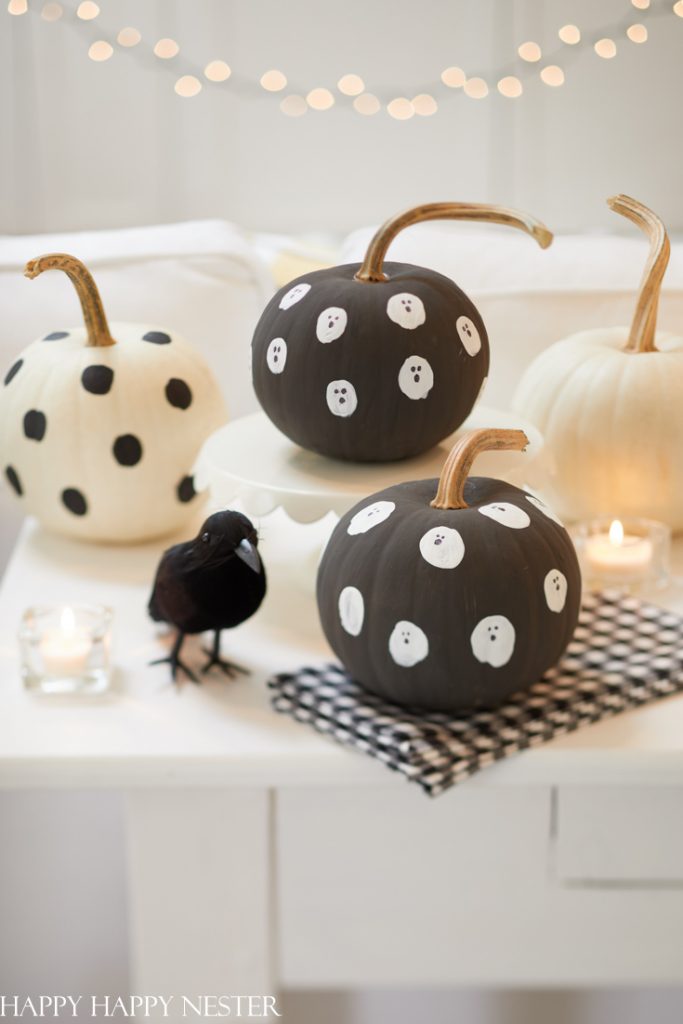 Ghost Painted Pumpkins for Kids
Here is a ghost painted pumpkin for kids tutorial on how to create adorable Halloween decor for your home! Not only will these decorations create a festive look on your front porch, but this craft is a simple step-by-step DIY that will be fun for Fall!
I saw these adorable pumpkins using orange pumpkins and white ghosts, and I thought I would add a new twist and paint my pumpkins grey. This Halloween project is easy, adorable, and perfect for the spooky season!
If you know me at all, you know I love to decorate for Halloween. Every year I go all out!
So to all of those Halloween decorators, check out this spooky DIY!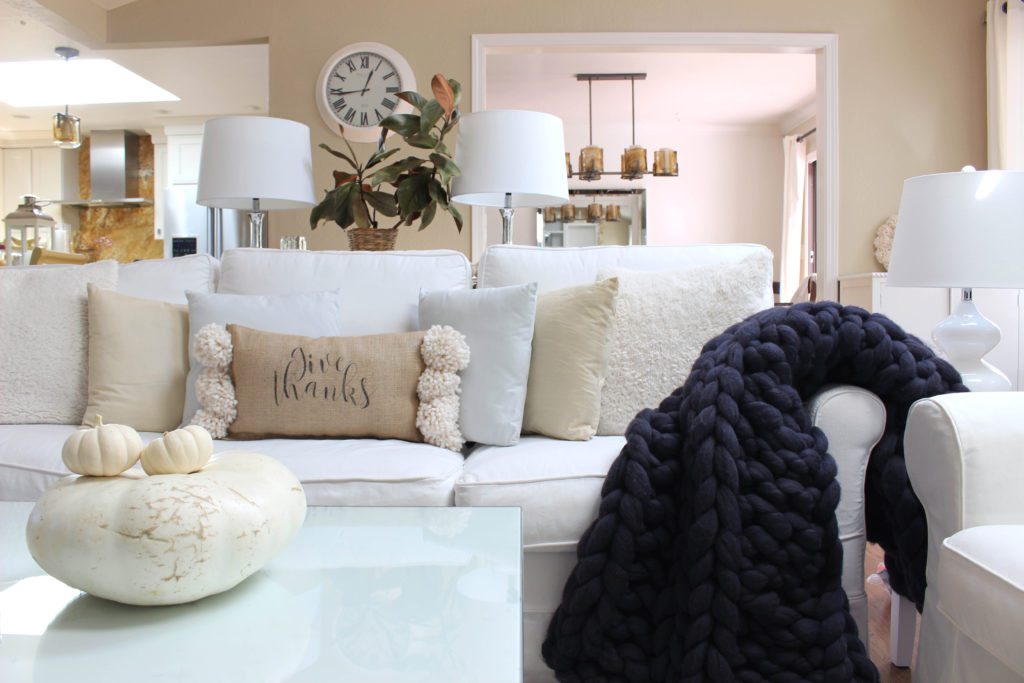 Today, let's get started on how to arm knit a chunky wool throw. Not only will this throw keep you warm but it will also be a perfect piece of decor during the cold seasons!
I absolutely love any blanket, but these arm-knitted throws are beyond amazing. They are so beautiful and make quite the statement in any room. I love that they are super warm and soft, and it is almost like a smooth cotton ball texture!
I was a bit intimidated by this project, but once you watch the videos below and follow my instructions, you'll quickly learn that there are only a few steps to making these incredible arm-knitted blankets!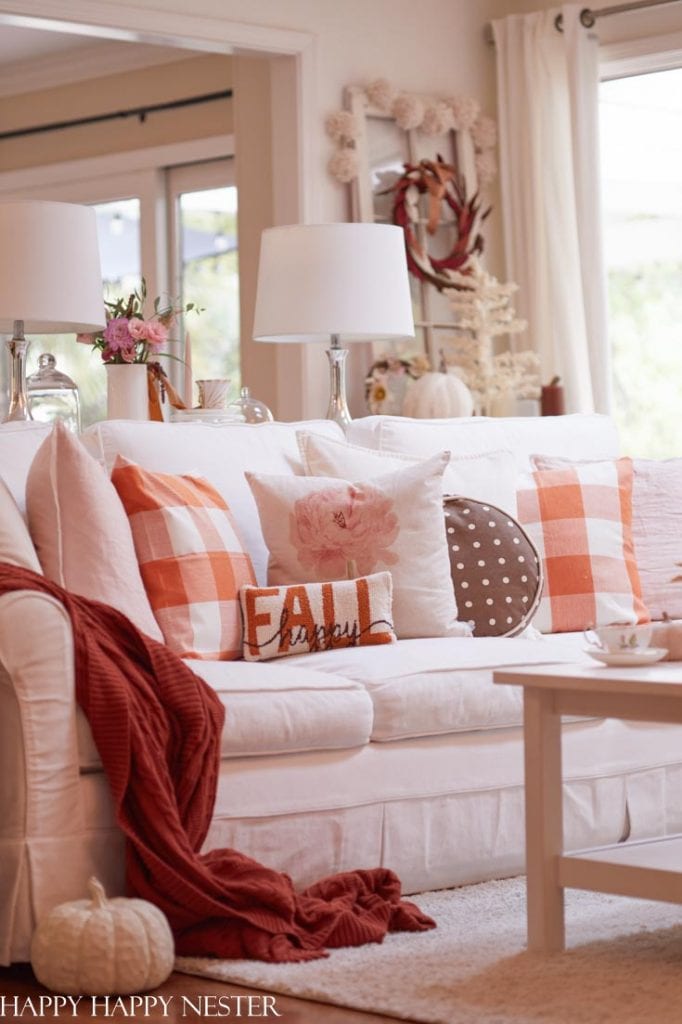 I always look forward to Autumn.
I love decorating with pumpkins and fall decor, and it is the best time to retreat indoors and refresh our interior spaces! So, I've rounded up some ideas to help you introduce some cozy fall decor in your home. 
From candles to blankets to pumpkins and pillows, there is something here for everyone! Check out these cozy fall decor ideas!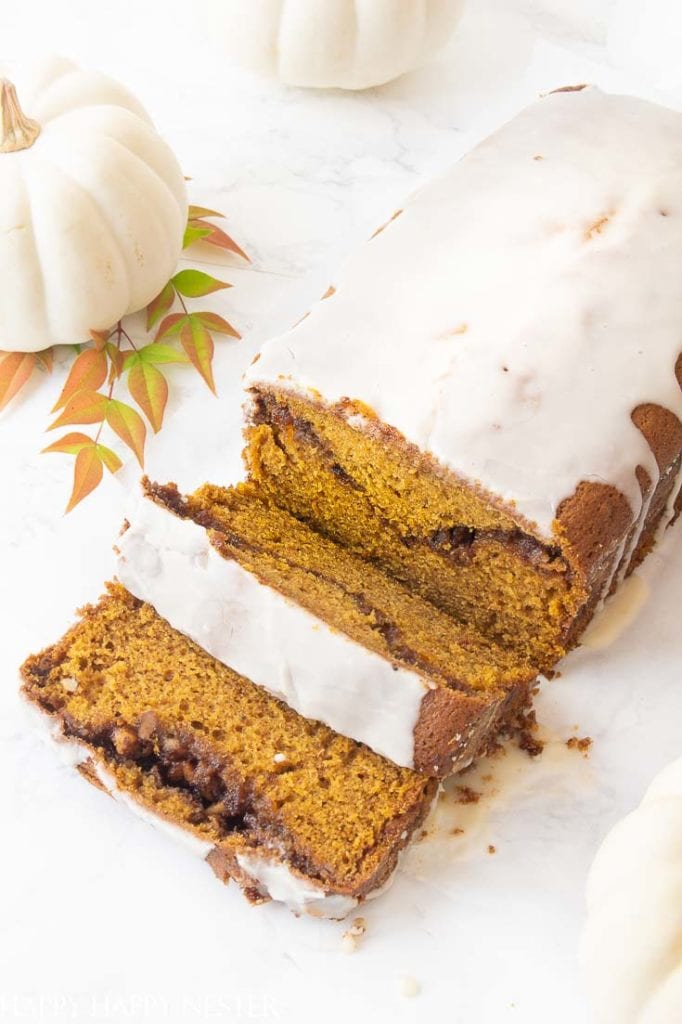 Well, I was experimenting in the kitchen the other day and was inspired to create a pumpkin bread with a cinnamon swirl in the middle.
And guess what? This pumpkin bread is probably the best I have ever tasted. Definitely, this recipe is part of my good ideas for Thanksgiving (especially for dessert).
I love anything pumpkin and even talking about it makes me crave this yummy moist pumpkin bread recipe.
So come on, less talking and more baking! Check out my moist pumpkin bread over on the blog today!
---
This Week's Tip – Real Pumpkin Stems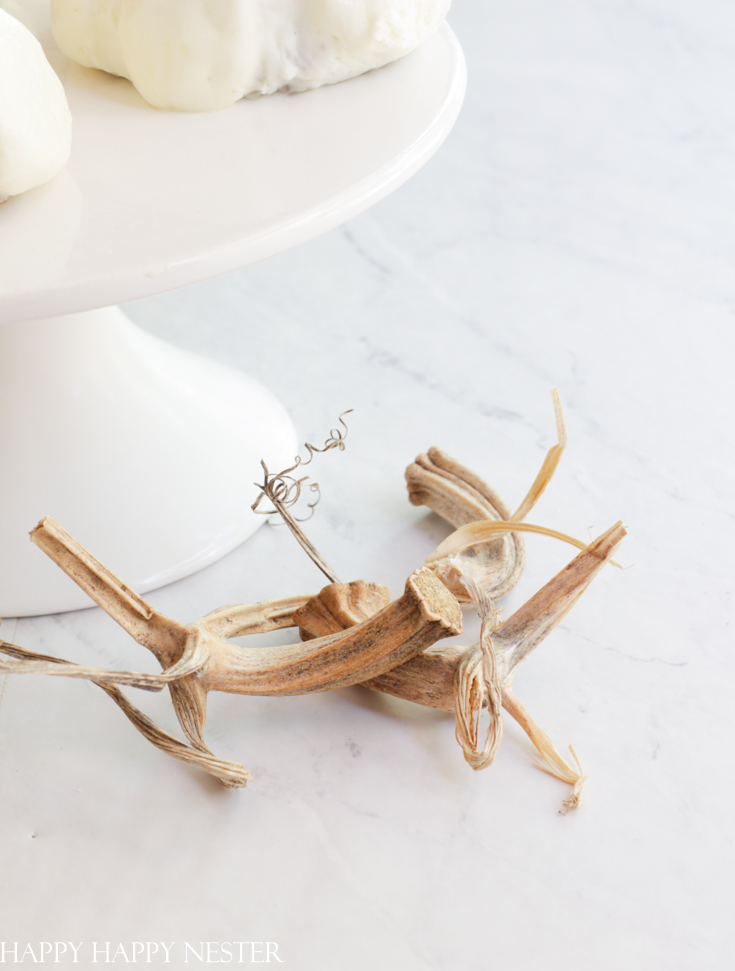 Real Pumpkin Stems
Since we all know I love decorating with pumpkins, I also like to preserve parts of the pumpkin. As in, I save the stems!
Seriously, you can save the stems off of your real pumpkins. Just place your hands at the base of the stem ( I would recommend wearing gloves for this part because some stems are prickly) and snap the stem off. It's that simple!
If you do not want to snap the stems off of your pumpkins, you can always buy them off of the Etsy shop, which is where I get most of my decor for Boutique of the Week blog posts!
In the end, these stems are really nice to have for pumpkin crafts and even mini pumpkin cakes (check out my mini pumpkin bundt cake recipe)! These natural stems make crafts and projects look so realistic!
---
My Latest Obsession – Faux Throw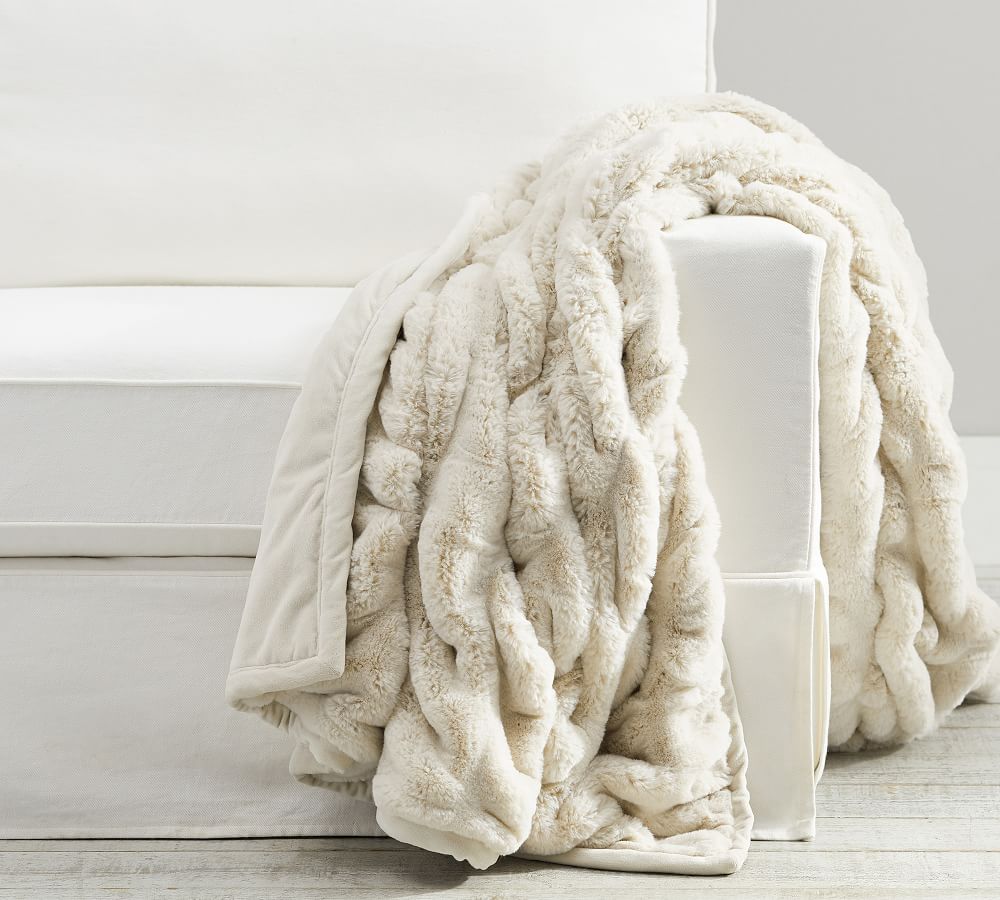 Alright, here is my favorite blanket. I checked out all the blankets at Pottery Barn and this one was by far the softest.
We own two of these blankets in our home and use them every day, they are just so comfy! These blankets are perfect as gifts this winter, especially for Christmas!
Check out this brand of blanket and find a new favorite throw to cuddle up with on these cold days!
---
Hello, sweet friends! I hope you're having a great Saturday so far. Thanks for sticking around to check out some good ideas for Thanksgiving! Picking out these crafts, decorations, and recipes was more fun than I thought. Now it's time for me to start baking and crafting again!
Have a great weekend, and stay tuned for more recipes, crafts, decor, and more!
Cheers,

Catch up on Saturday Chitchats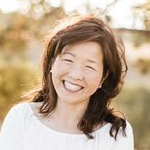 Latest posts by Janine Waite
(see all)