My Copycat Recipe of Starbuck's Pumpkin Bread Recipe is very similar to the one you'll find at a popular coffee shop! I don't know about you, but once the weather changes I love to bake and this recipe hits the spot.
I just made some loaves and
sugared walnuts
today and our house has the wonderful smell of pumpkin and spices. I'm craving a piece right now, but I think I'll save my slice for tomorrow's breakfast.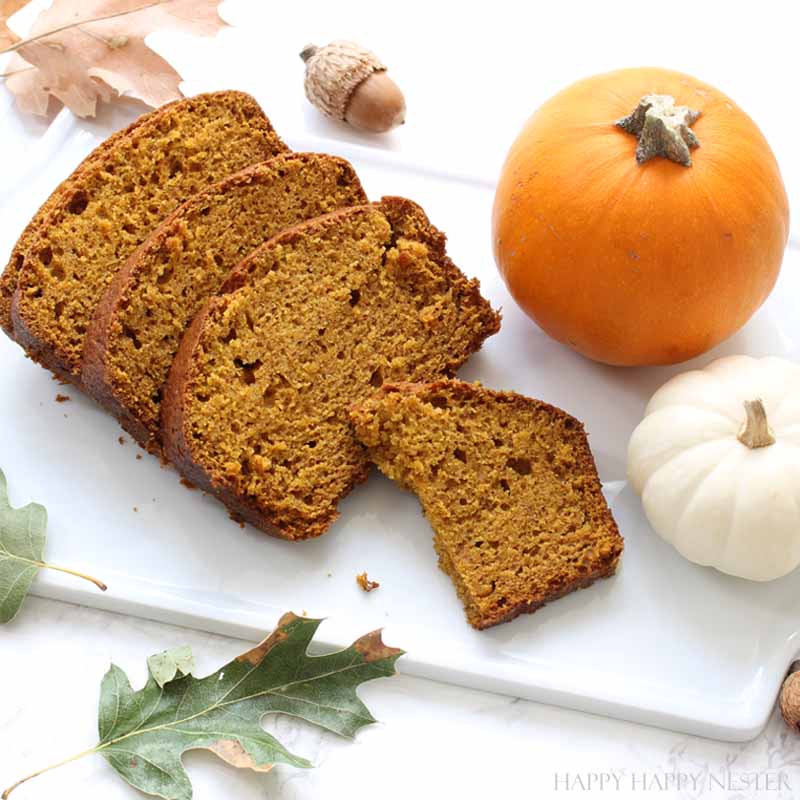 How Many Calories are in Starbuck's Pumpkin Bread?
410 Calories per slice. Ouch. My recipe is 263 calories per serving. Hooray! Well, come to think of it, Starbucks slices are much thicker so maybe that why they have more calories.
What are the ingredients in Starbucks Pumpkin Bread?
sugar, pumpkin puree, enriched flour, egg, soybean and/or canola oil, enriched flour, water, pepitas, food starch-modified, sea salt, spice, baking powder. 
These ingredients are straight from Starbuck's website. Ok, it looks like they use baking powder instead of baking soda. They are both chemical leaveners and baking soda when in contact with liquid or acid starts the process of making CO2 gas immediately. Baking Powder makes the gas too but does it partly with water and with the heat of the oven. The bottom line is once you mix the ingredients of this recipe it needs to be put in the oven quickly. so it will rise.
Now there is your chemistry lesson for the day.
How Do You Make an Easy Pumpkin Bread?
If you use canned pumpkin puree this will eliminate having to cook a fresh pumpkin. I feel that pumpkin bread made from scratch is one of the easiest desserts you can make and there is no reason to buy the prepackaged boxes. Those just taste a little more synthetic than homemade.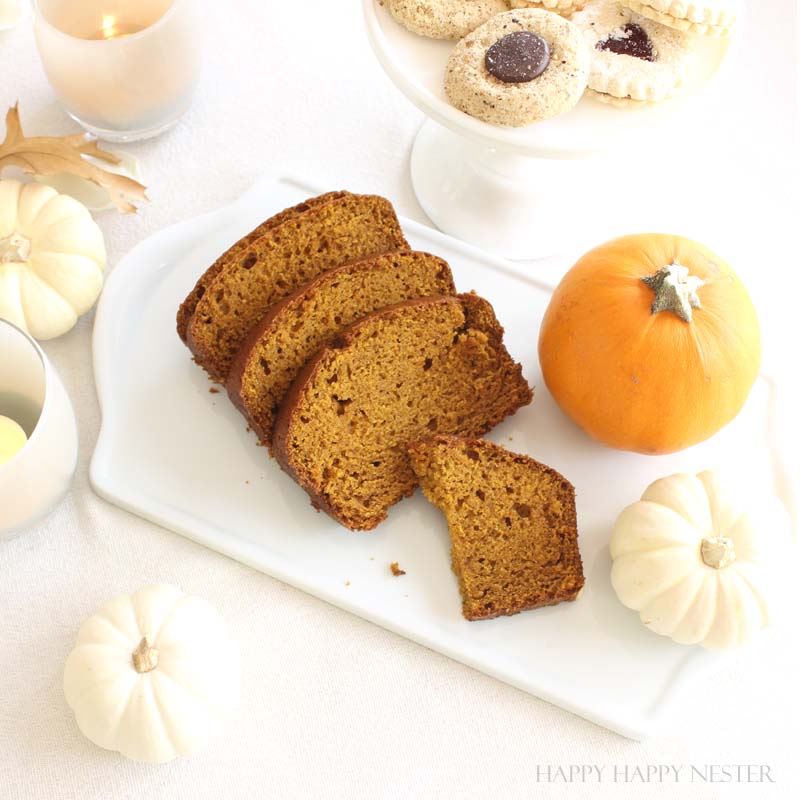 Starbuck's Copycat Pumpkin Bread Recipe
Pumpkin Bread
This easy to make copycat Starbucks Pumpkin Bread recipe is moist and full of yummy spices.
Ingredients
1

15 oz can

pumpkin puree

4

eggs

1

cup

vegetable oil

2/3

cup

water

3

cups

white granulated sugar

3 1/2

cups

all-purpose flour

2

tsp

baking soda

1 1/2

tsp

salt

1 1/4

tsp

ground cinnamon

1 1/4

tsp

nutmeg

3/4

tsp

cloves

3/4

tsp

ground ginger
Instructions
Preheat oven to 350 degrees. Grease and flour three 7x3 inch loaf pans.
Prepare two loaf pans (9"x5"x2 3/4"). Coat each with Crisco and then dust lightly with flour till the inside surface is all covered.
In a large bowl, mix together pumpkin puree, eggs, oil, water, and sugar until well blended.




In a separate bowl, whisk together the flour, baking soda, salt, cinnamon, nutmeg, cloves, and ginger.

Stir the dry ingredients into the pumpkin mixture until just blended. Pour into the prepared pans.

Bake for about 50 minutes in the preheated oven. Loaves are done when a toothpick inserted in center comes out clean. Depending on what size loaf pan you use, it could take longer to bake. I ended up adding another 16 minutes to my bake time.
Nutrition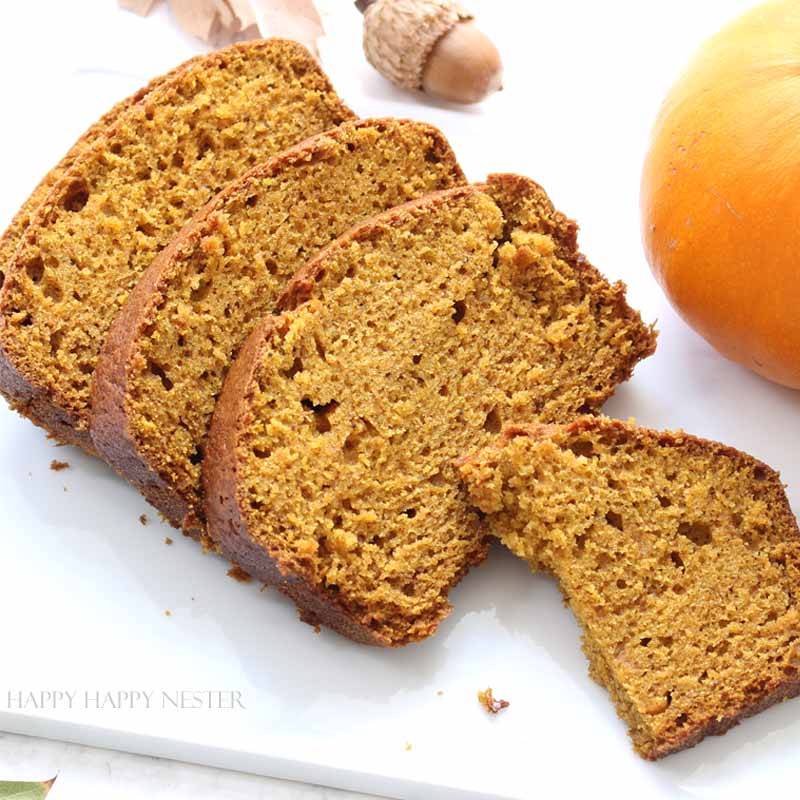 For More Pumpkin Recipes, Check Out: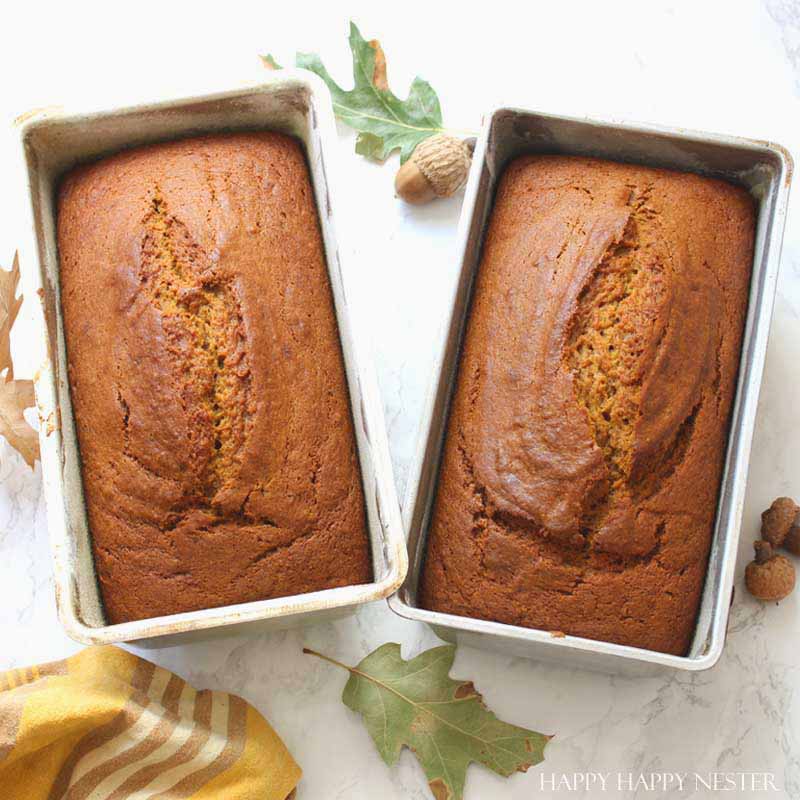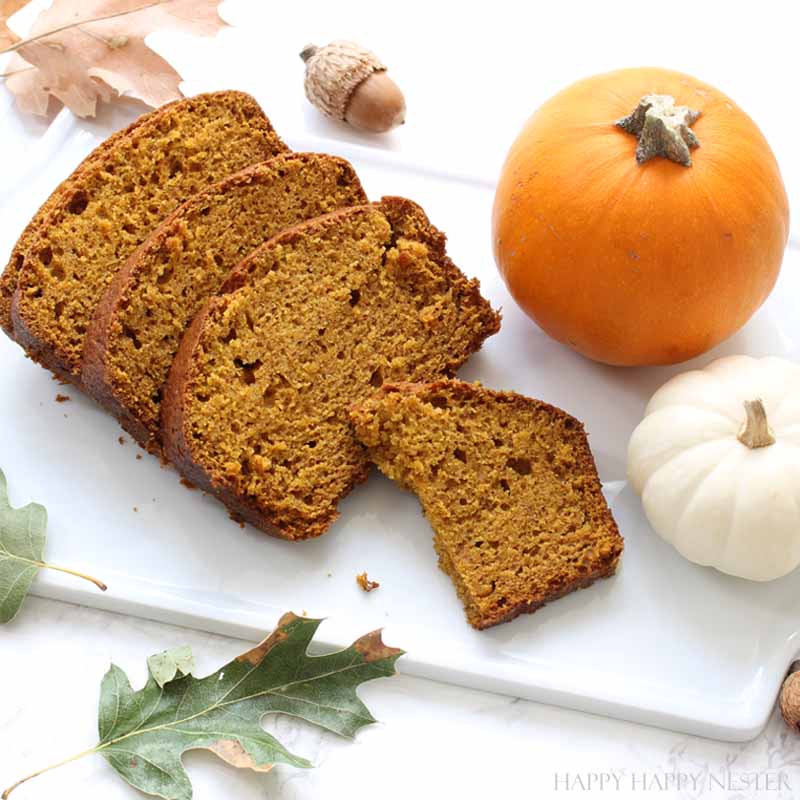 Enjoy your delicious pumpkin bread with a warm cup of tea or coffee. I love that this recipe makes two big loaves. I promise you are going to love this recipe and it will definitely be a family favorite! Another family favorite for the holidays are these fabulous and easy
Almond
Cookies
that I named after my mom, Amy.
 Happy Baking!
Cheers,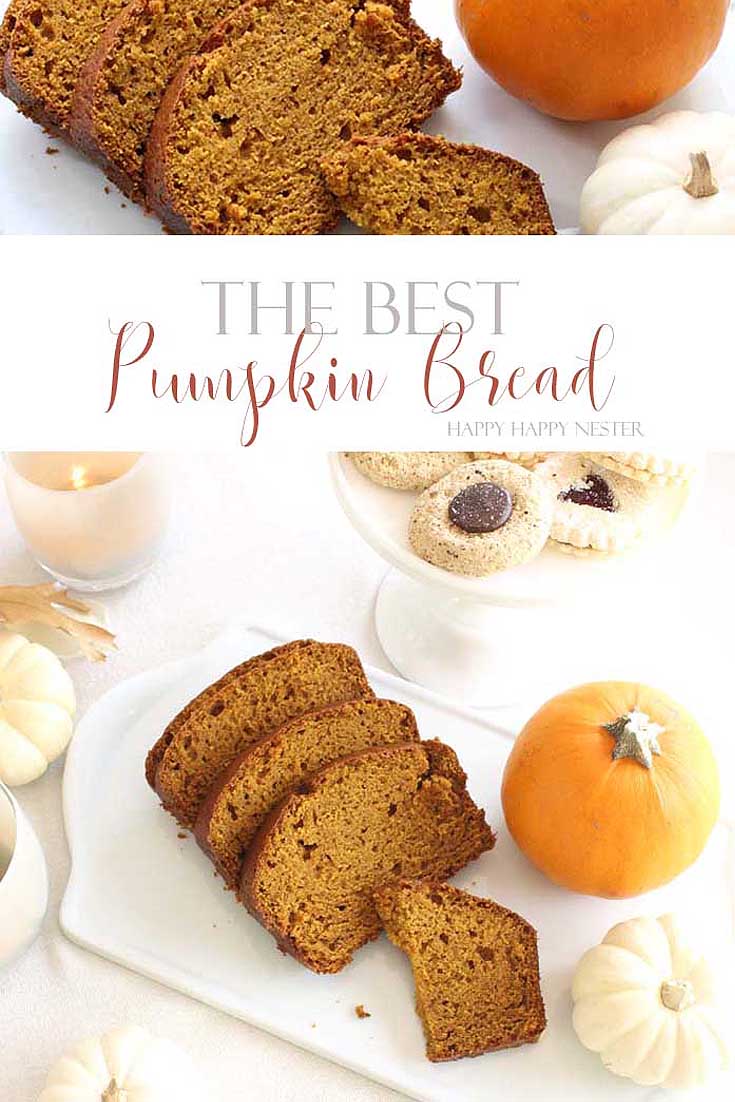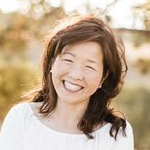 Latest posts by Janine Waite
(see all)