DIY Advent Tree is the Happy Craft for today.
Happy you are joining me via Sam from Raggedy Bits  Sam is a good friend of mine and she is always coming up with such creative crafts.  Like all blog hops, don't forget to see the list of bloggers at the end of this post. You are so in for a treat when you visit their creative posts! If you missed my last French Holiday Tablescape, you are in for a treat.
Holiday Memories
Do you find that you have a gazillion projects this time of year and you barely get through them all?
Why is it that when I was a kid, the countdown to Christmas day was an eternity?
Every day in December was excruciatingly painful. My poor dad had to put up with my whole obsession with getting a Christmas tree.
And not to mention that Christmas Eve felt like the longest day ever!
Now as an adult, the holidays start in October for me and December comes at lightning speed. In a quick blink of an eye, Christmas is smack dab in front of me! You can see my latest holiday tour which includes my tree.
So, you can imagine that my projects have to be quick and easy since I have a ton of them.
Well, I thought it would be nice to share with you, something you can make pretty easily for the holidays.
My DIY Advent Tree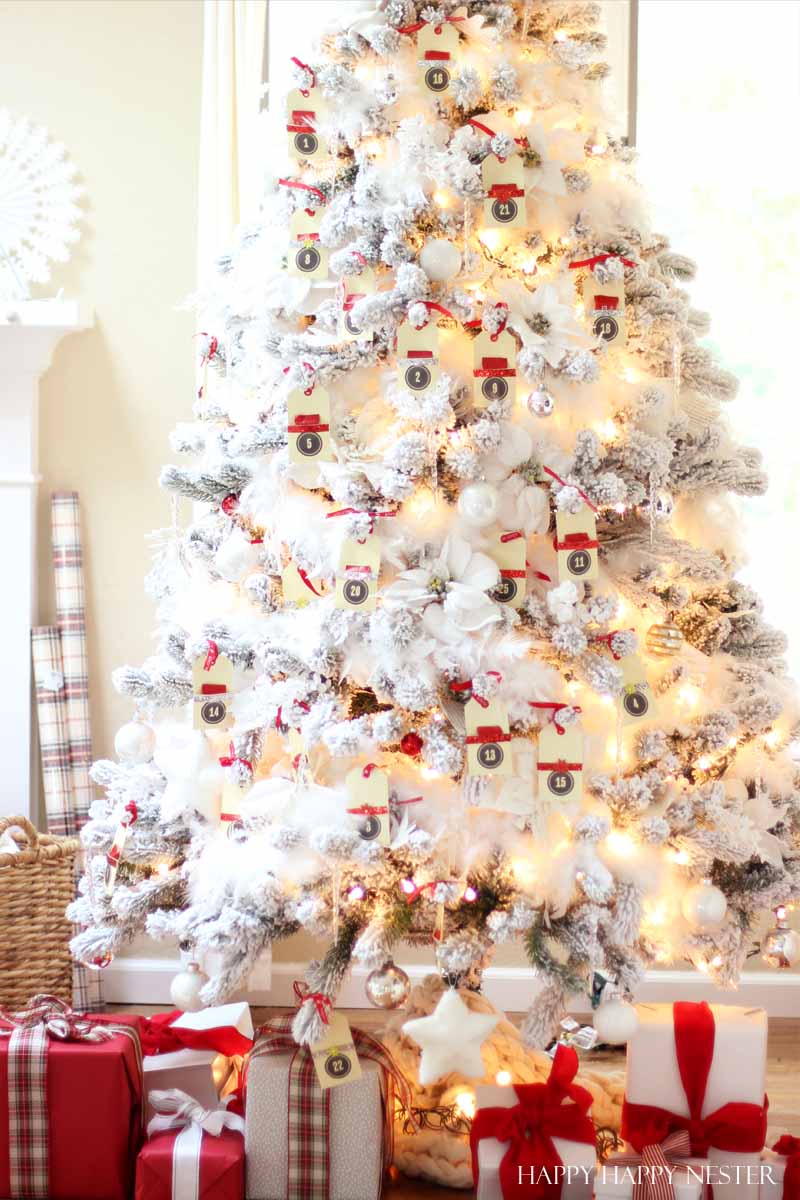 I bought these fun envelopes a couple years ago and so I can't find them online anymore. But, I came up with something you can make that is super similar.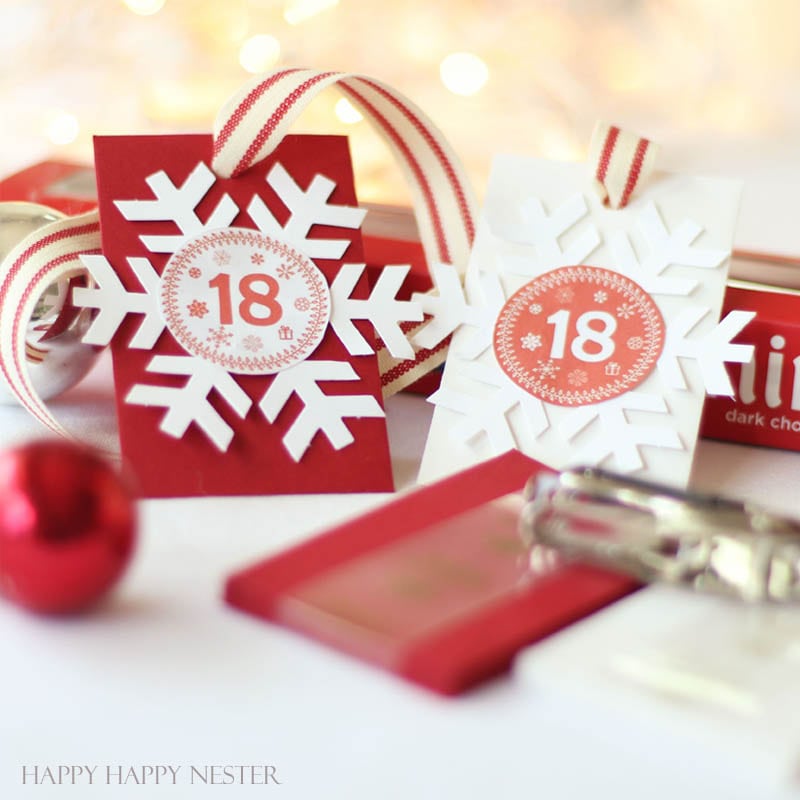 Also, this project includes some festive mini envelopes, cute ribbon, and stickers with numbers on them.
You'll be done in a jiffy and you don't even need to make anything more since you'll just be placing them right on your Christmas tree. It seriously can't get any easier than this!
My friend, Jodie has another advent tree if you would like to check her's out. We both inspire each other with projects and like to make them together. I'm so lucky to have a friend like her!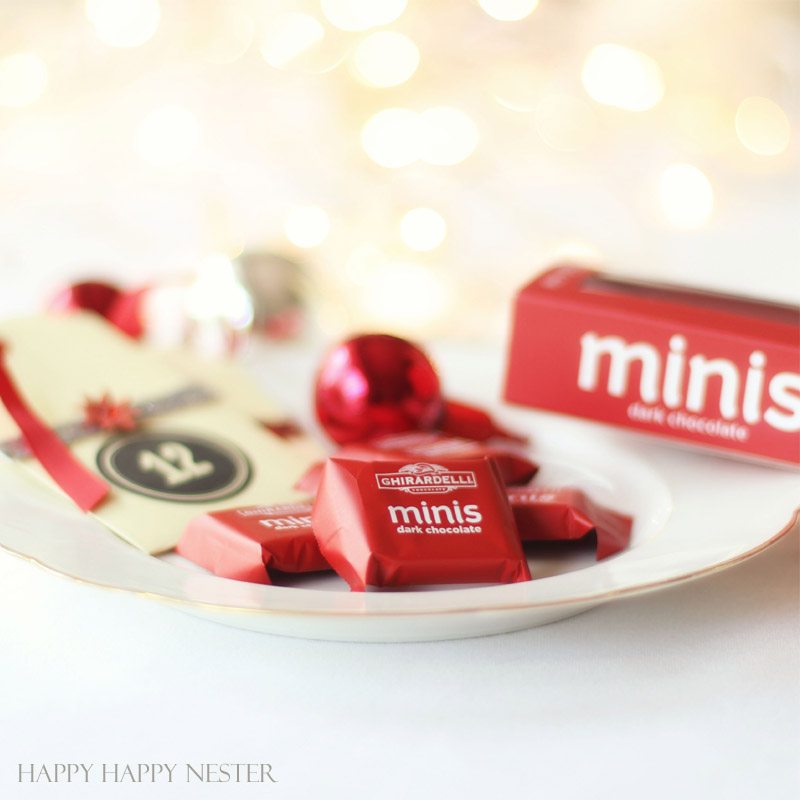 Supplies:
White Paper Snowflakes
25 Stickers with numbers 1-25, red stickers, white stickers
25 little treats or gifts (25) Ghirardelli Mini Chocolates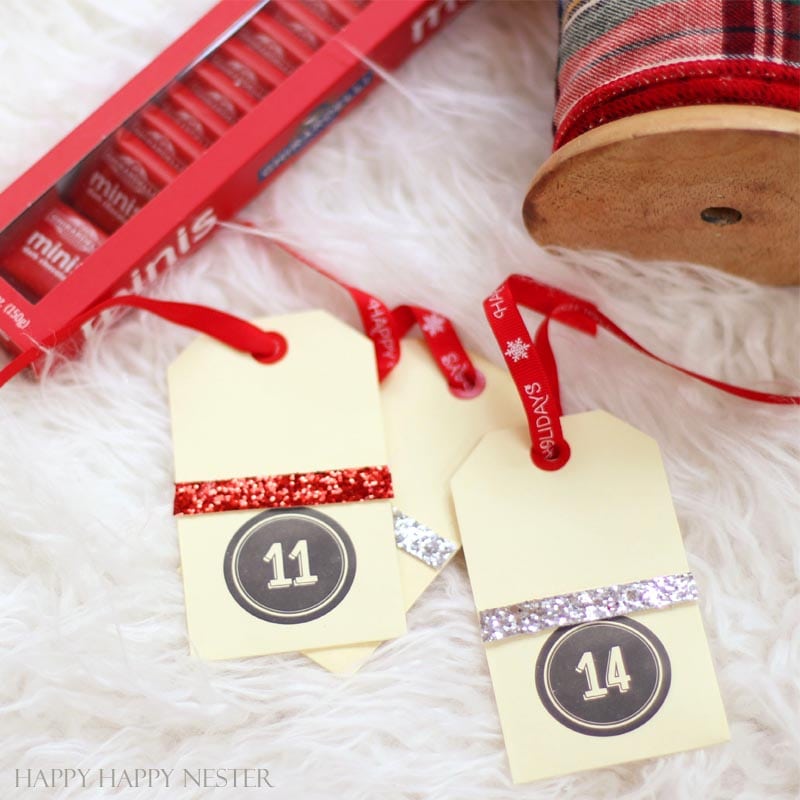 Instructions:
1. Attach the stickers to the envelopes. One sticker per envelope. You should prepare 25 envelopes for the 25 days of December.
2. Punch a whole at the top of each envelope.
3. Place treat in each envelope.
4. Thread ribbon through hole.
5. Tie each envelope on your tree.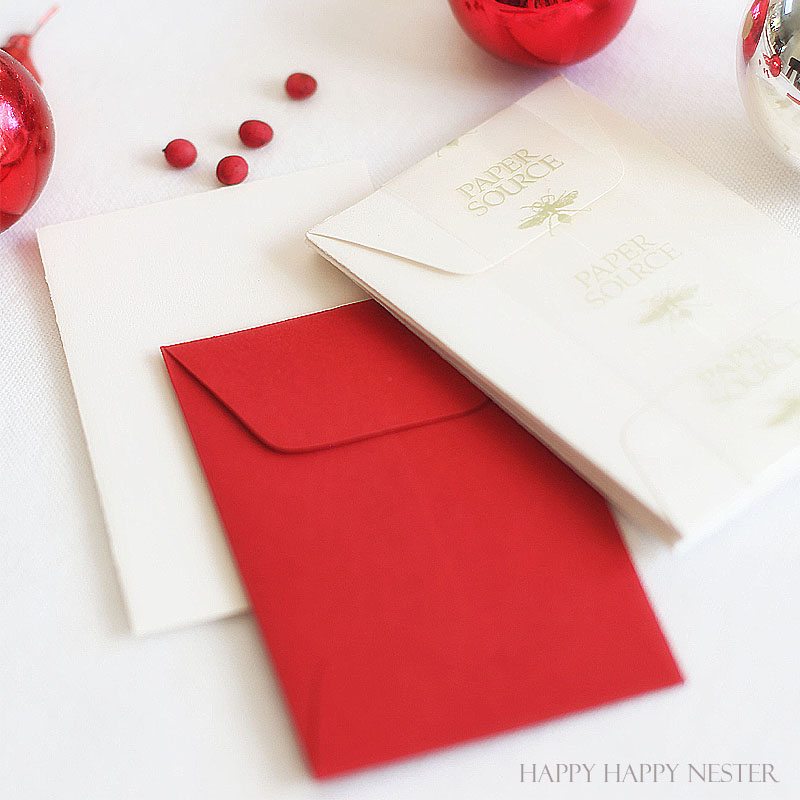 Of course, you can decorate each envelope as you wish, glitter, washi tape etc..
This DIY Advent Tree project is so easy to make and you can just reuse it every year like me. Since it is a super easy project, get your kids involved in this craft. The Paper Souce store and website has many different colored envelopes, so whatever your ornaments are you can most likely match your tree decorations.
Another great holiday project is my holiday banner that you can print out.
Ok, enjoy, Leanna's post from Faeries and Fauna Crafts post and happy blog hopping and happy crafting!
Cheers,

Welcome to Our Monthly Creative Blog Hop
Sam @ Raggedy Bits | Janine @ Happy Happy Nester
Leanna @ Faeries and Fauna Crafts | Jodie and Julie @ The Design Twins
Katrin @ Kreativ K | Ashley @ Modern Glam
Sarah @ Creative Ramblings | Kellie @ Gratefully Vintage
Amanda @ Life on the Bay Bush | Tara @ Lehman Lane
Mary @ The Boondocks Blog
*This post contains affiliate links. I make a small profit when you buy any of these products.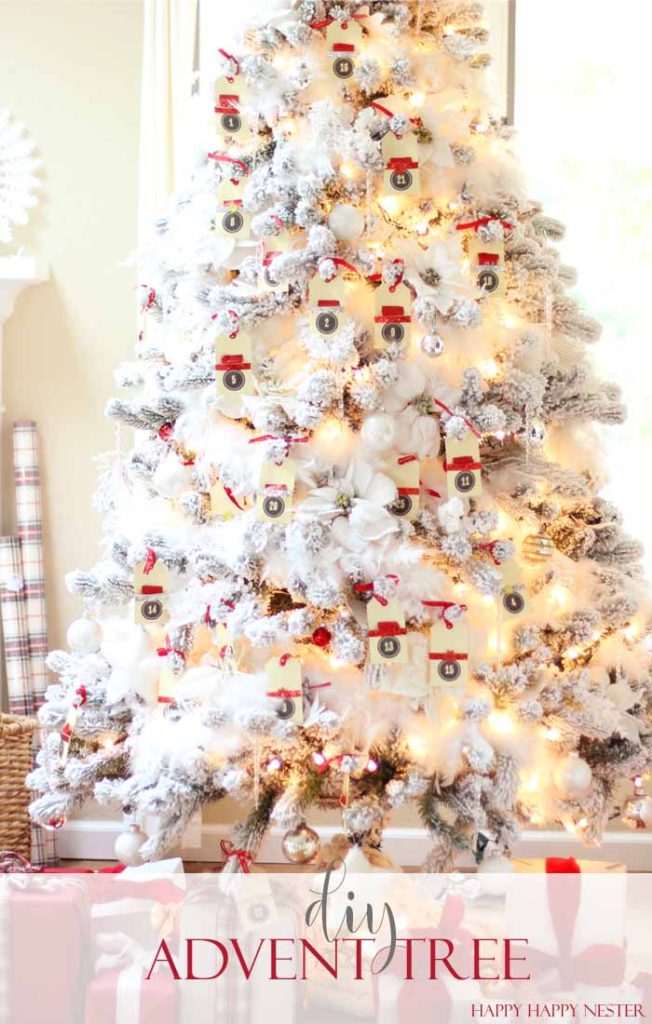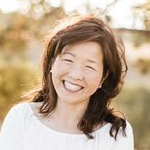 Latest posts by Janine Waite
(see all)