This Christmas Pillow Craft Project is easy and adds a fun twist to your holiday decor. You can buy your pom-poms or make them. Either way, they create this unique holiday pillow.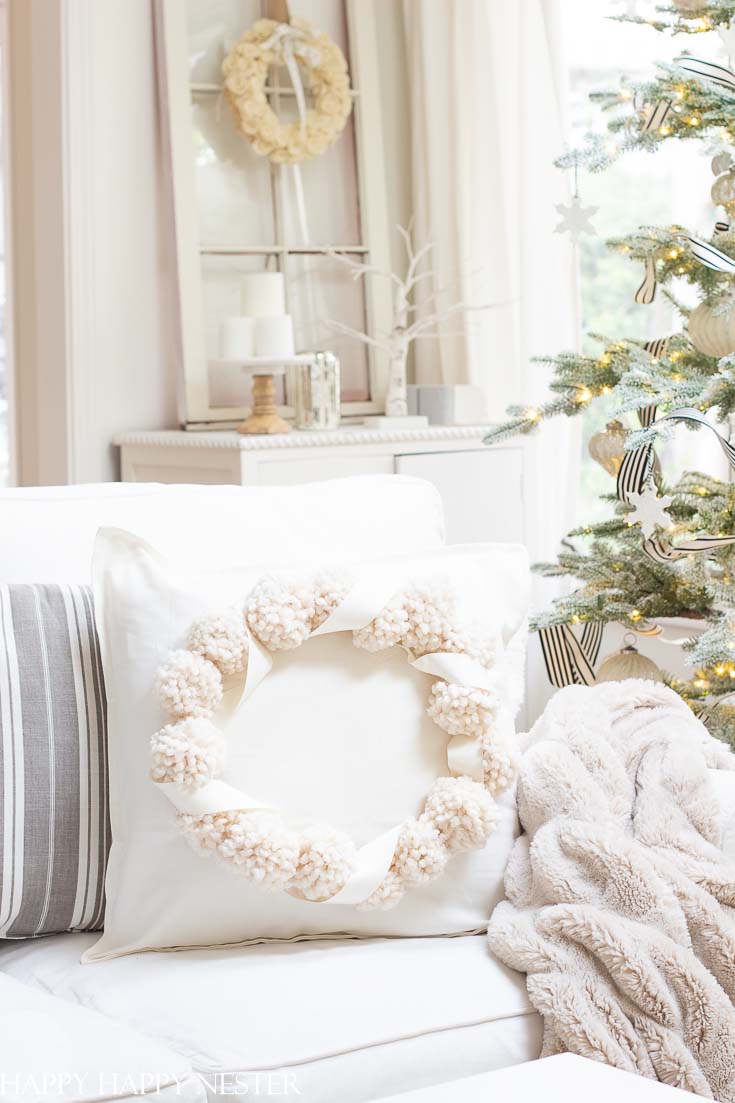 I always have pom-poms lying around my office, so I finally came up with this fun Christmas craft pillow project. Of course, I used cream colored pom poms, but you can use whatever color you wish to use.
This holiday season, I'm a part of a lot of collaborative blog hops, and today, this one is all about pom pom projects! There is something wonderful about these fun round orbs, and my friends came up with some pretty creative things. So you can peruse their projects at the bottom of the post.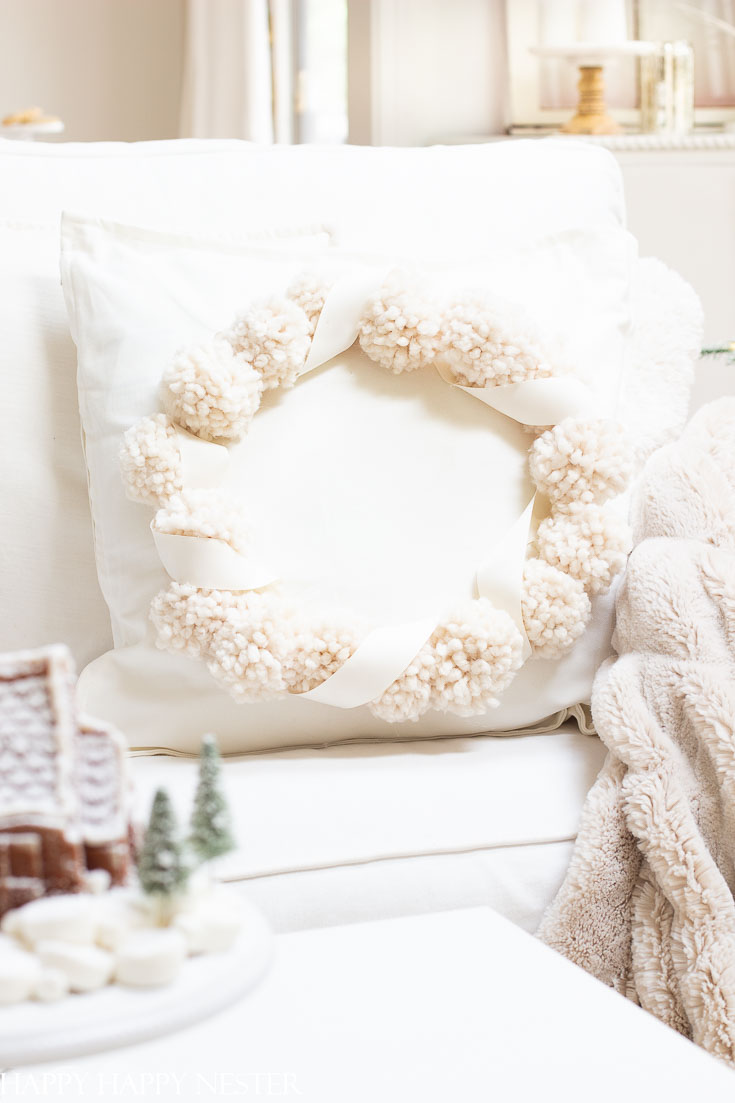 If you make your pom-poms, here is the post that I have the instructions. There also is a cool tool that I recently used to make some. Ok, here is the tutorial of how to create this fun project.
Christmas Pillow Craft Project Instructions
Supplies
16 – 2 1/2 inch pom poms
Instructions
1. Check out my post on how to make pom poms. You'll have to scroll down a ways to the title pom poms.
2. Make 16 pom poms that are about 2-3 inches in diameter.
3. Place the pom poms on your pillowcase in a circle.
4. Weave ribbon under and over the pom poms.
5. Hot glue everything down to the pillowcase. I found this is best to get everything in place. Otherwise, everything rolls around when you try and sew the wreath.
6. Then hand sew both ribbon and pom-poms to the case.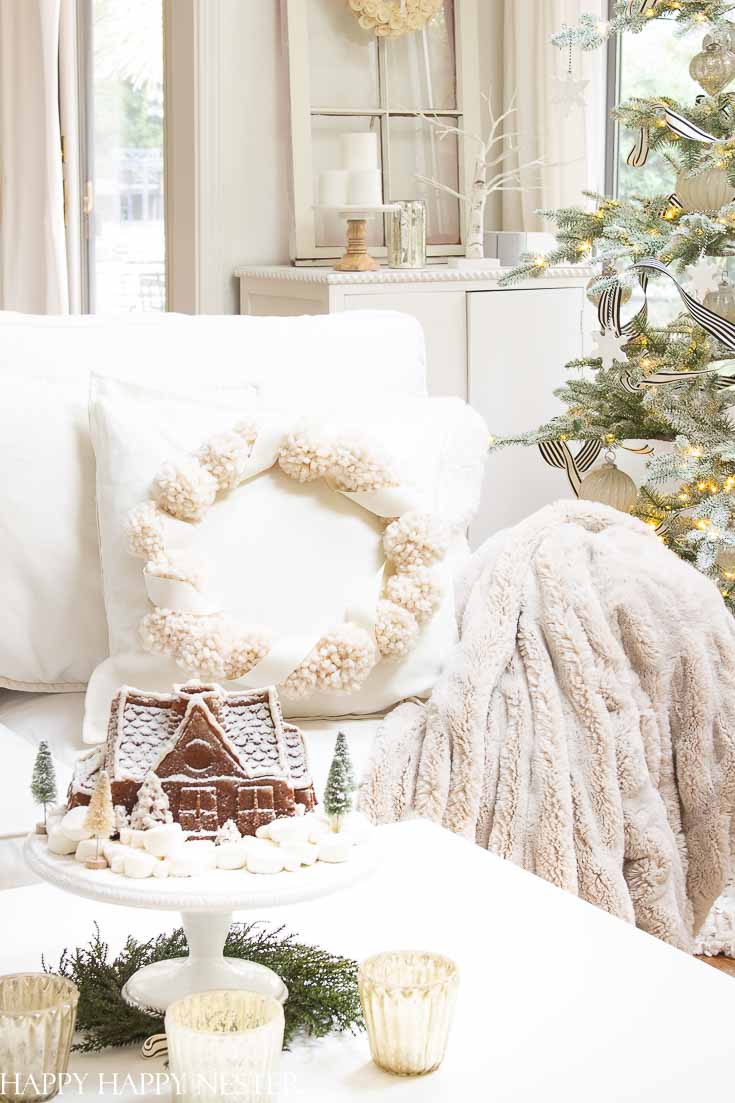 Other Holiday Crafts You May Like: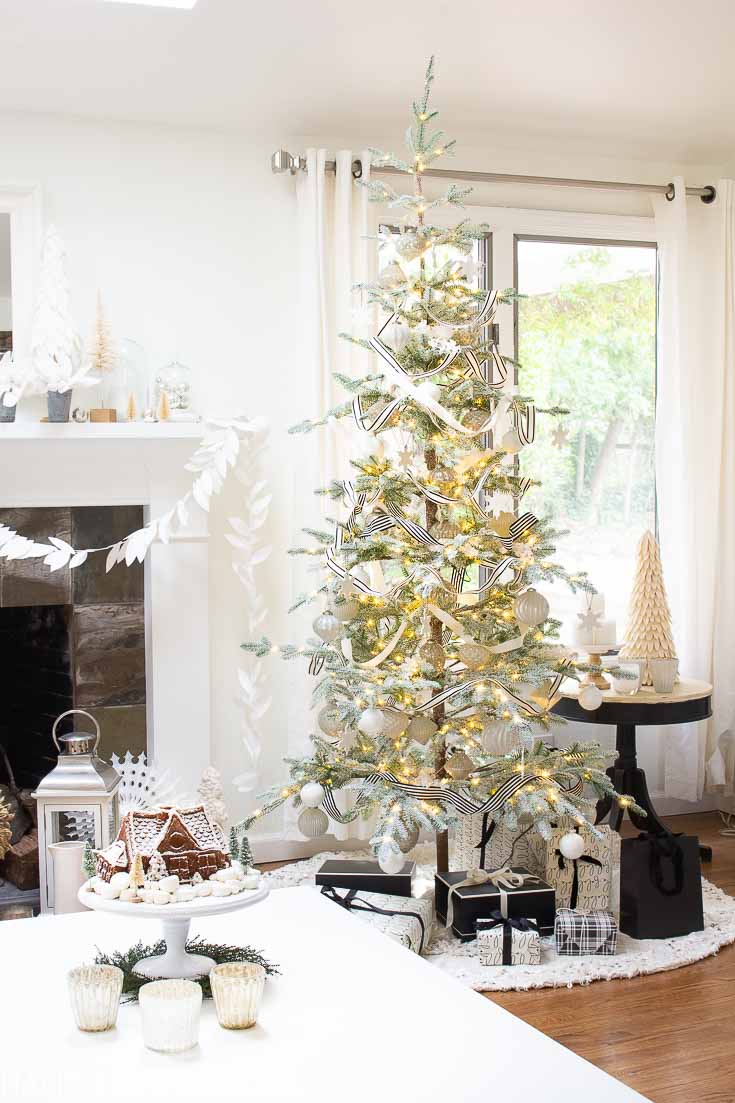 Oh, hey, I just posted my first blog post about my Balsam Hill Christmas trees, so take a peek when you have a chance.
Also, If you like this project and want more personal holiday projects, then make sure to sign up for my private FB membership community. You can find out more about it over on this page. We would for you to join this fun group of women!
Well, I hope you liked this Christmas pillow craft project for the holidays.
Happy Crafting!
Cheers,

Here are some excellent pom pom projects from my friends!

DIY Christmas Pillow // Pom Pom String Light Tea Towel // Christmas Wreath with Pom Poms // Farmhouse Wood Bead and Pom Pom Garland // Christmas Pillow 
Pom Pom Christmas Mantel // Christmas Pom Pom Hoop Wreath // Pom Pom Snowflake Pillow // Easy No Sew Pom Pom Tea Towels

Rustic Pom Pom Wreath // Pom Pom Napkin Rings // Pom Pom Christmas Hand Towels // Pom Pom Basket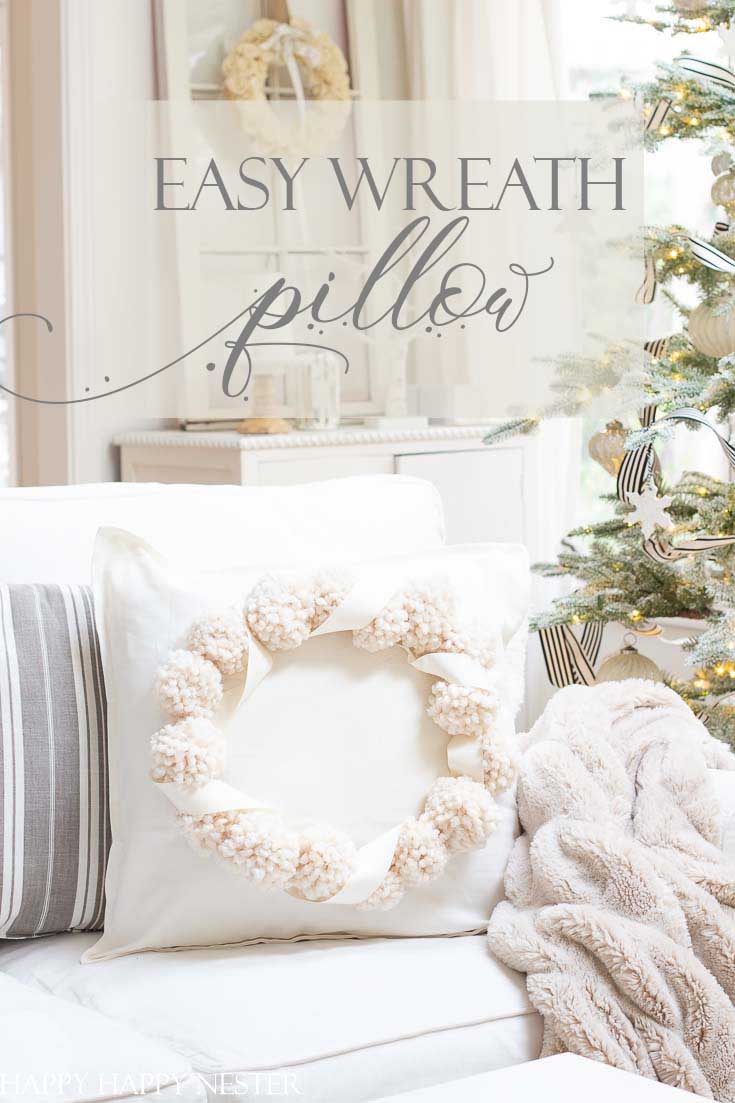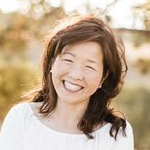 Latest posts by Janine Waite
(see all)