Today's fun craft for the holidays is an Easy Washi Tape Christmas Ornament DIY. If you are looking for a quick 5-minute craft than this is the perfect project for you.
I found this project by accident.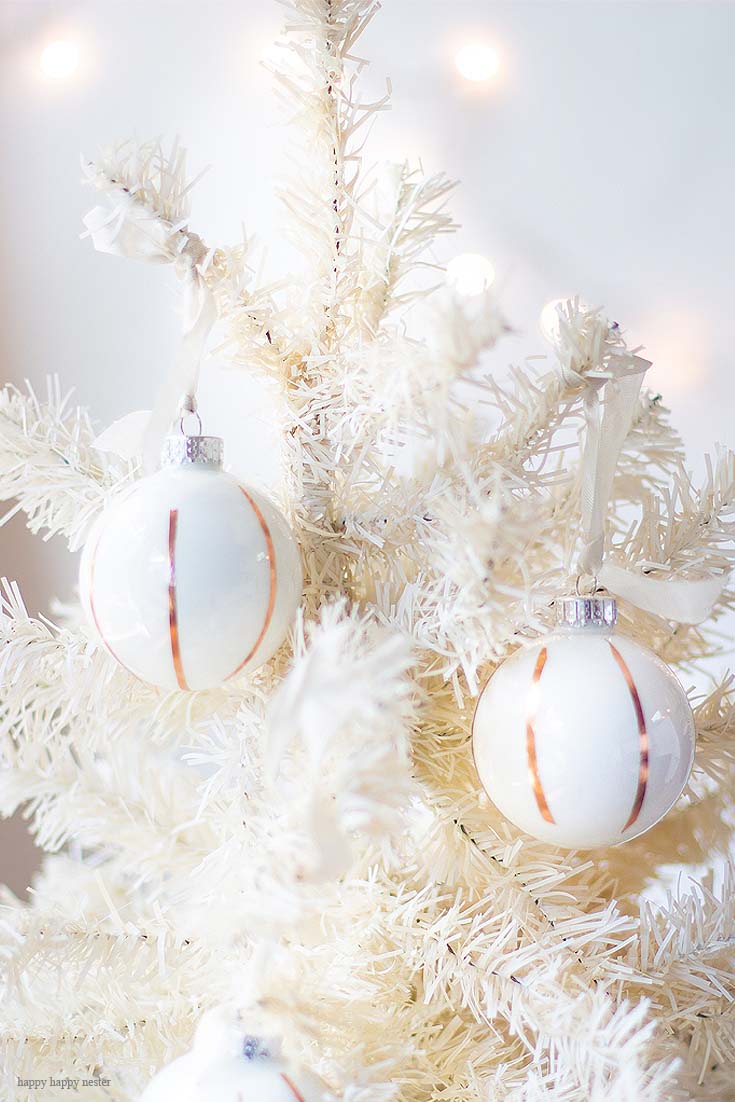 I was decorating our tree and wanted more ornaments with copper. You see, I had quite a few plain white ornaments and this pretty roll of copper washi tape, and I decided to add it to the balls. Immediately I was smitten by this easy and fun craft.
Well, I quickly whipped quite a few of them for our tree.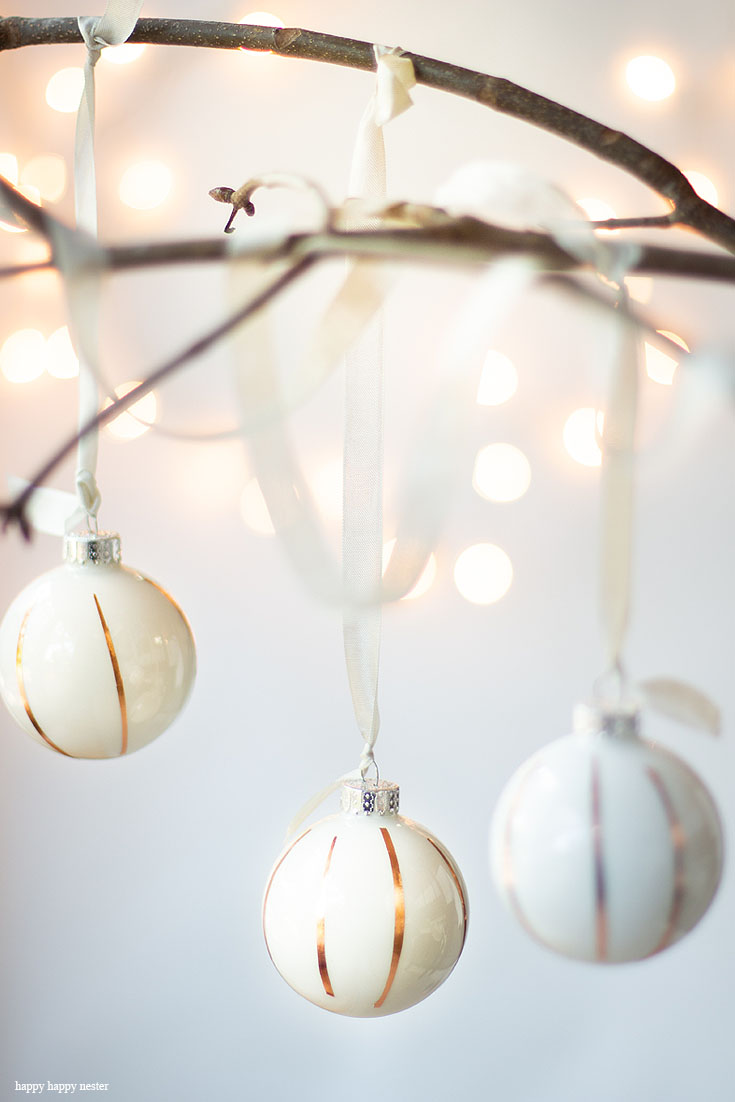 I'm super excited to share this craft washi tape Christmas ornament tutorial with you. It always makes me happy to create a craft that is so easy and only requires a few items.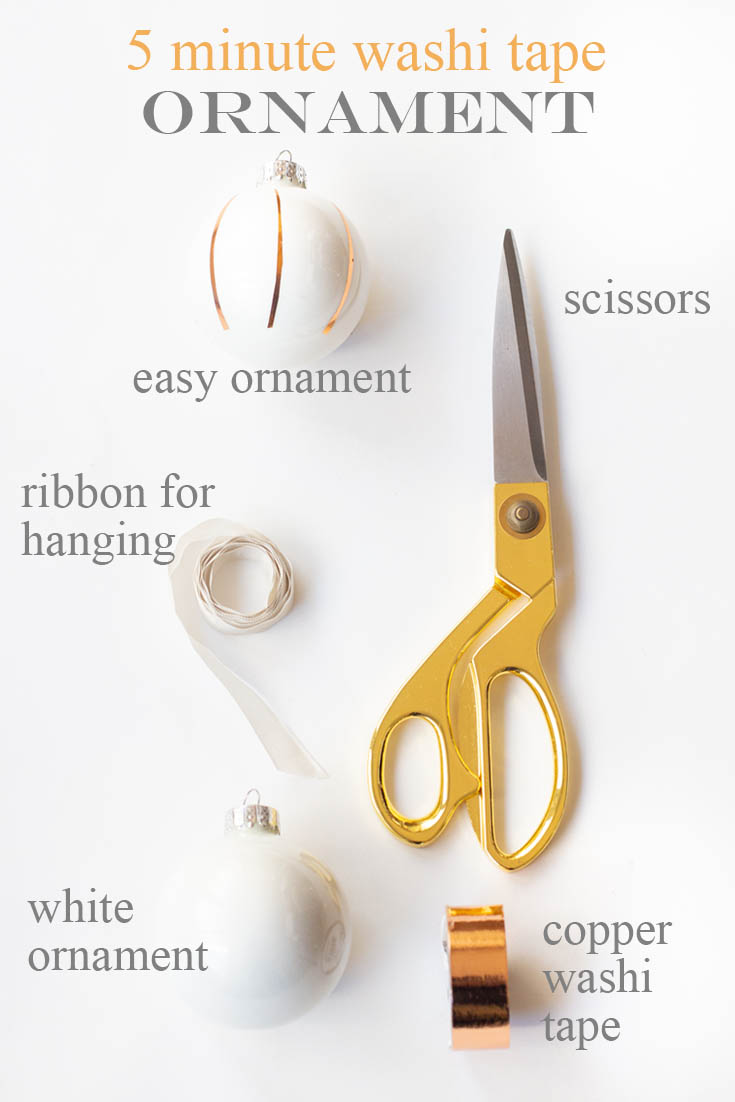 Btw, I want to share a few facts about washi tape.
What is Washi Tape?
So, washi tape started in 2006 when a bunch of artists approached the Japanese tape company, Kamoi Kakoshi to manufacture colorful tape for artists. Washi tape is made out of rice paper with a sticky adhesive backing.
The term washi tape is used in the west and in Japan they call it MT, which means masking tape.
Does Washi Tape Damage Surfaces?
I was surprised that when I pulled up my strips from the ornament, the tape didn't leave a sticky surface behind. If you use it on your walls, it is safe.
What Do You Make With Washi Tape?
Just about everything. Cover notebooks, gifts, tin cans, cards, the possibilities are endless. They are great for kid's crafting projects since they don't damage things.
*The following post contains affiliate links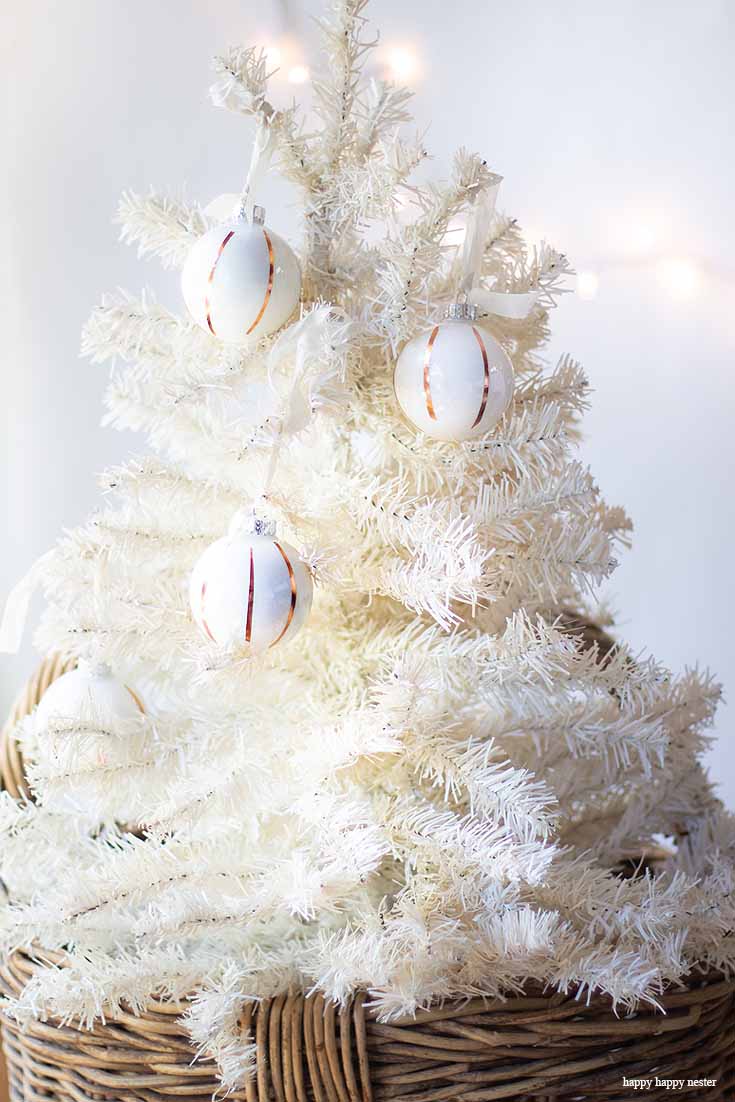 Washi Tape Christmas Ornament DIY
Supplies
ribbon (I used this beautiful ribbon to hang the ornaments)
Instructions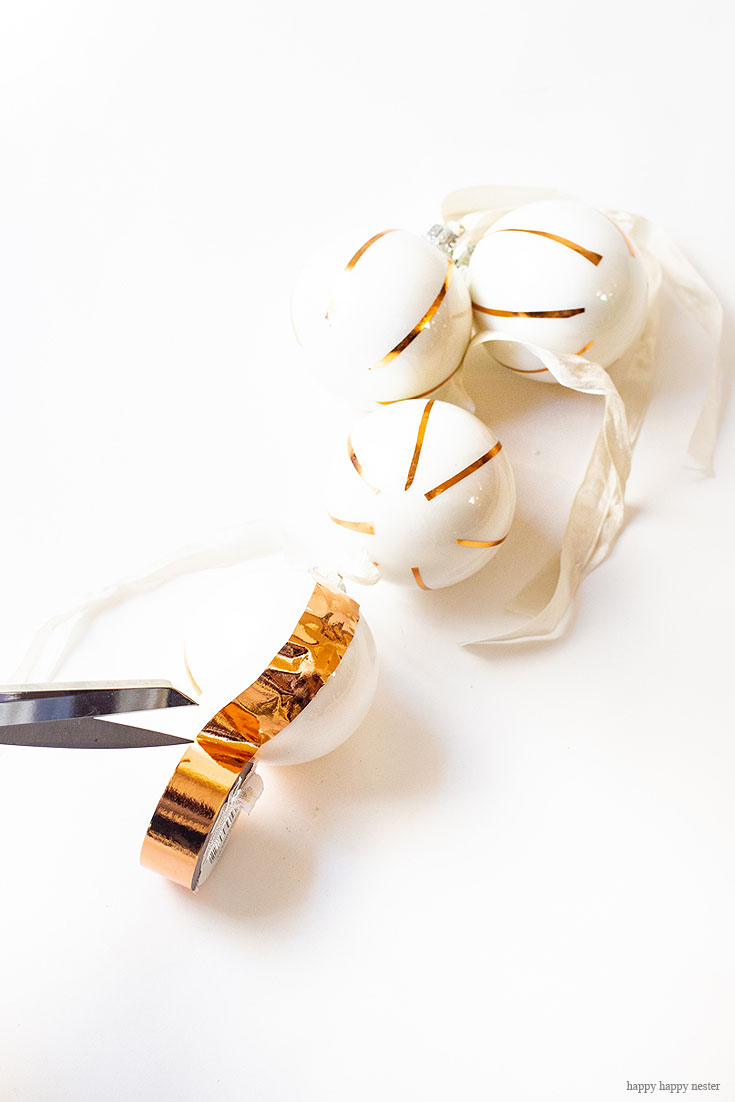 1. Measure tape on the ornament.
Place it on the bottom of the ornament to just below the top.
2. Cut the tape.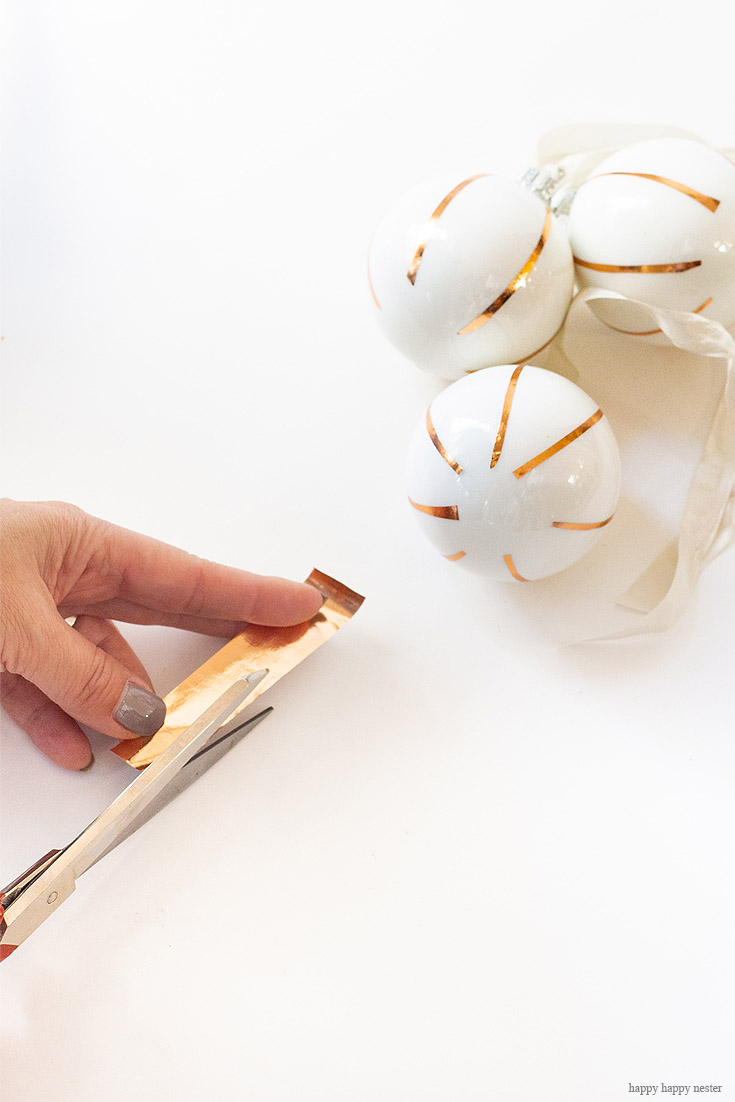 3. Then cut long strips vertically. 
4. Cut the strips free form.
I found that the more organic line makes the ornament fun and pretty.
5. Place Washi tape on the ornament vertically.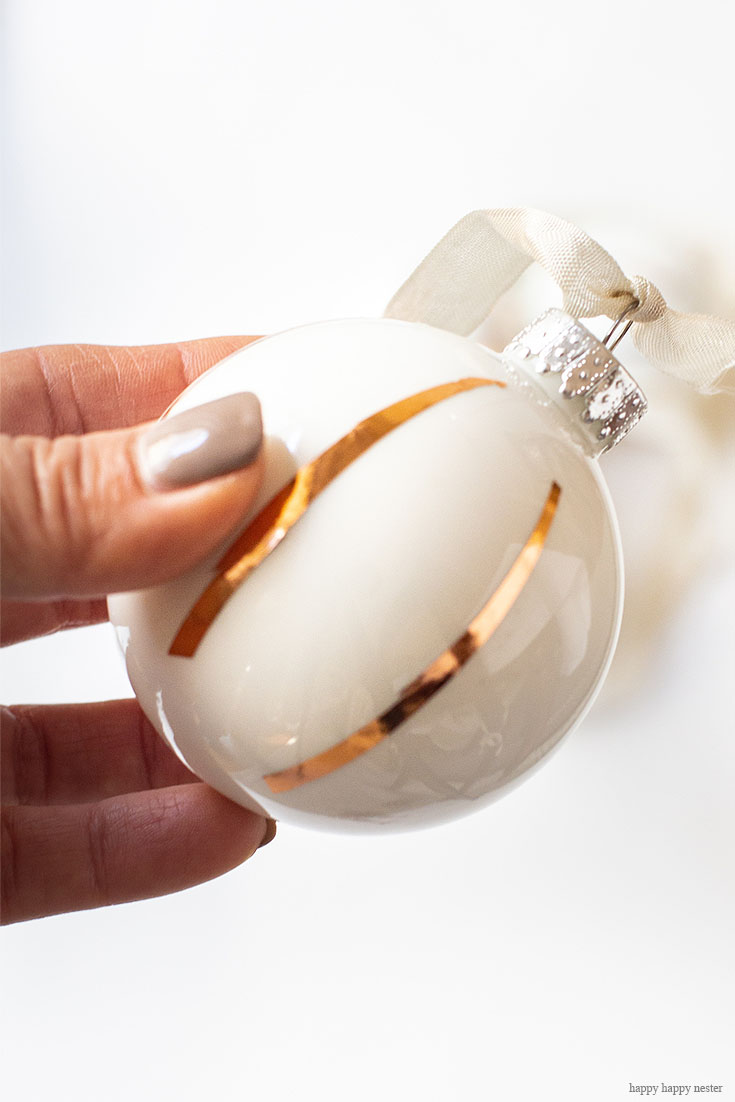 6. Place copper strips about 1 inch apart.
I ended up placing about 7 pieces of copper on each ornament.
That's all you need to do for this beautiful washi tape Christmas ornament. Easy peasy, right? Well, now you have more time to try a couple more holiday crafts.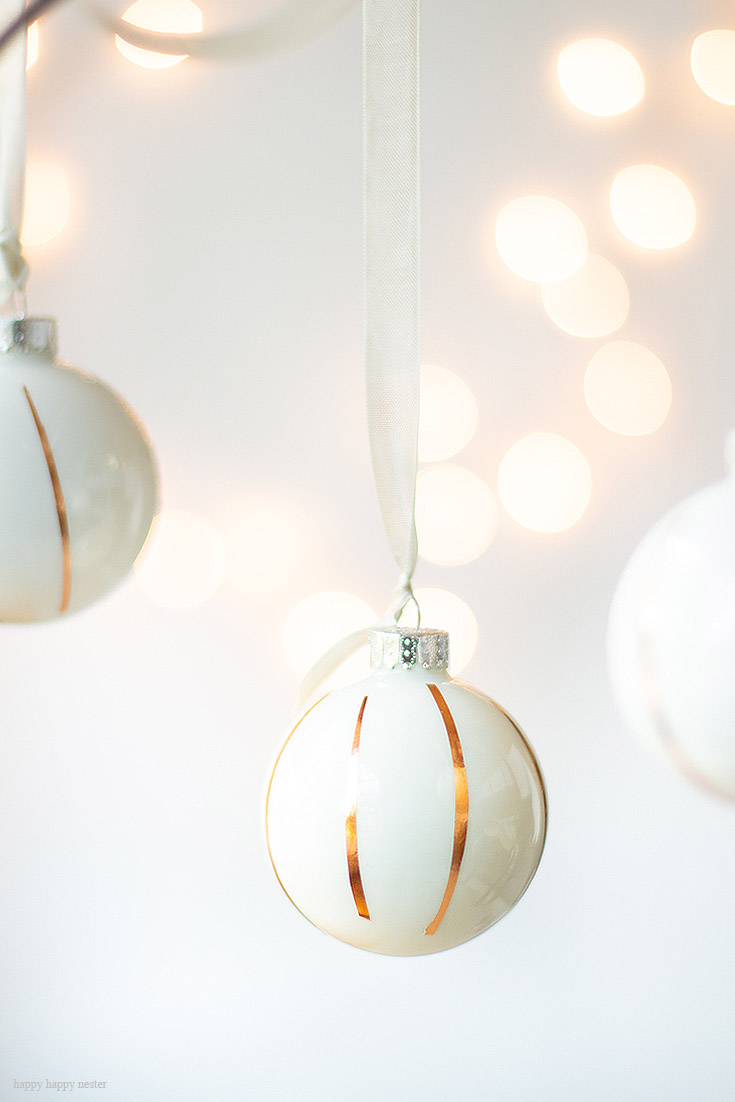 Merry and Bright Holiday Gift Tags Printable
How to Make a Fleece Cone Christmas Tree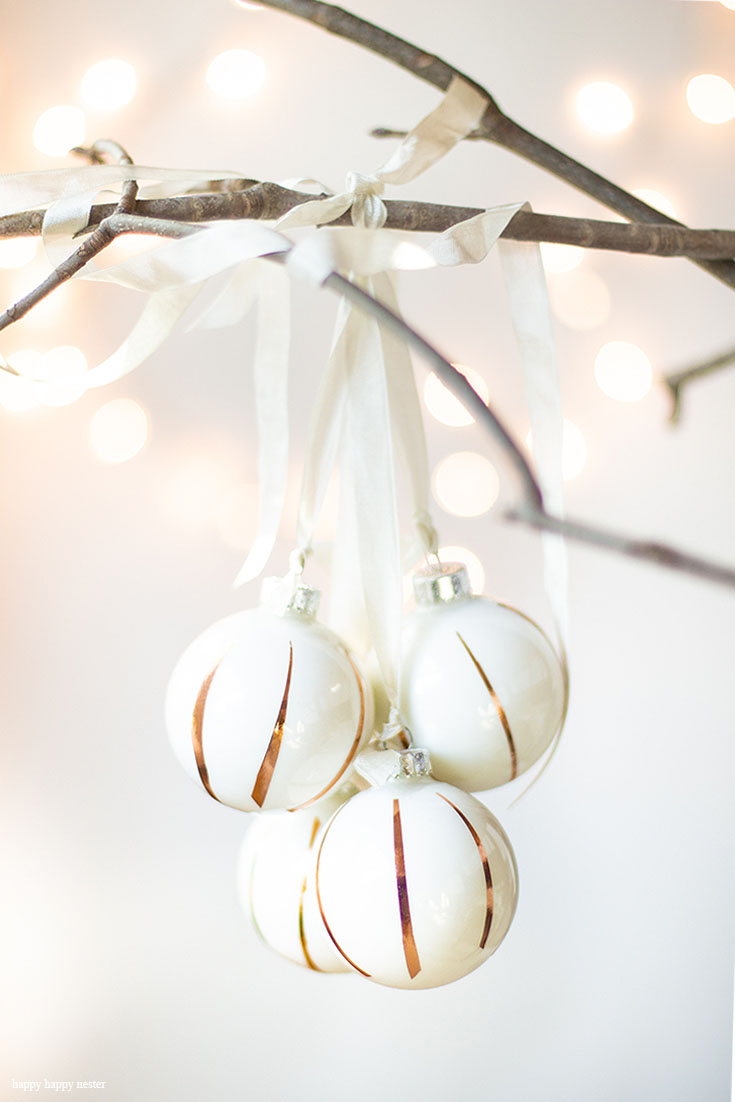 To tell you the truth I was surprised how easy these ornaments were to make and how cool they look. I'm a bit obsessed with copper, and I love that it is so sparkly and pretty. I'm just getting around to embracing washi tape, who knew how fun it could be to craft with it.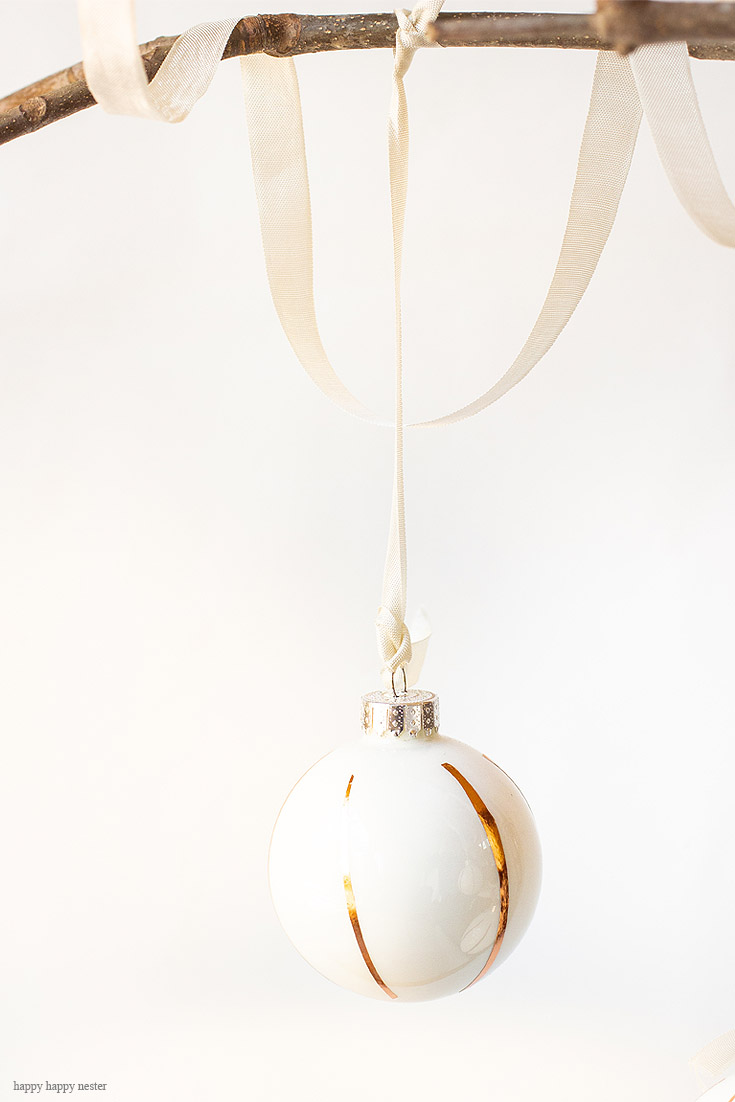 Happy Holidays and happy crafting and decorating, enjoy this easy washi tape Christmas ornament project.
Cheers,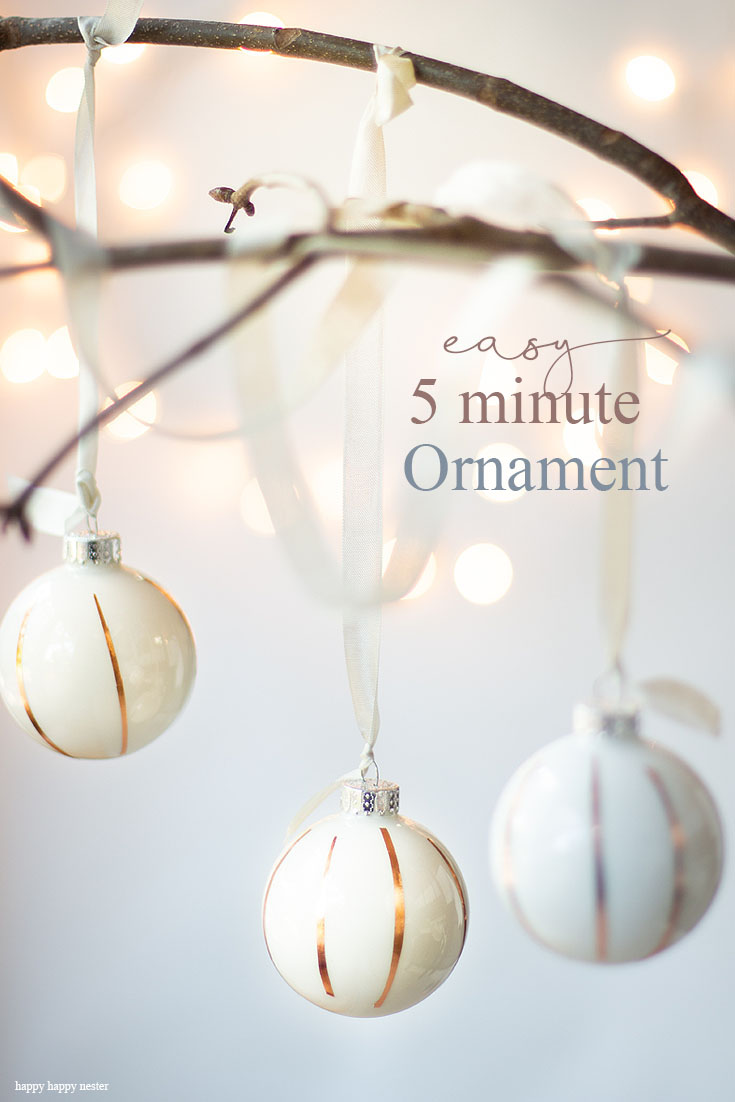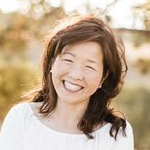 Latest posts by Janine Waite
(see all)