Check out these easy DIY Fabric Ornament Balls for Christmas. This craft project only requires a few supplies, felt, styrofoam balls, glue, scissors, and an ornament hanger. Make them in any color that works with your holiday decorations.
Felt is available in lots of pretty colors and they make the cutest little ornaments. I had this idea for an ornament for a while now, and then I saw them Ikea the other day. Of course, they came in grey and red and I wanted pink. So, I got busy to work creating some of these adorable handmade ornaments.
Today's craft is part of a fun monthly blog hop with a few of my creative friends. Take a peek at their creative ornaments at the bottom of this DIY.
When I reminisce about my childhood, I have fond memories of making ornaments. My mom would support my creativity and take me to our local craft store to buy all my supplies.
I still remember adding ribbon, silver snowflakes, and pearls to some ornaments. Too funny that even back then I loved the white and feminine style.
So of course, I have quite a few ornament projects:
DIY Fabric Ornament Balls
*The following post contains affiliate links
Like I mentioned earlier, I've had this ornament design rattling in my head for a while, and then I saw it at Ikea. I was a bit bummed since they carried their version but I was encouraged that my ornaments would be in my favorite colors.
Most times I can find the type of ornament I like, so I end up creating some. Ornaments are so easy to make and if you like to create your own, then this might be a fun project for you.
Supplies for Ornaments:
Scissors
Quarter (use to make a paper pattern)
Paper
Directions on How to Make Ornaments: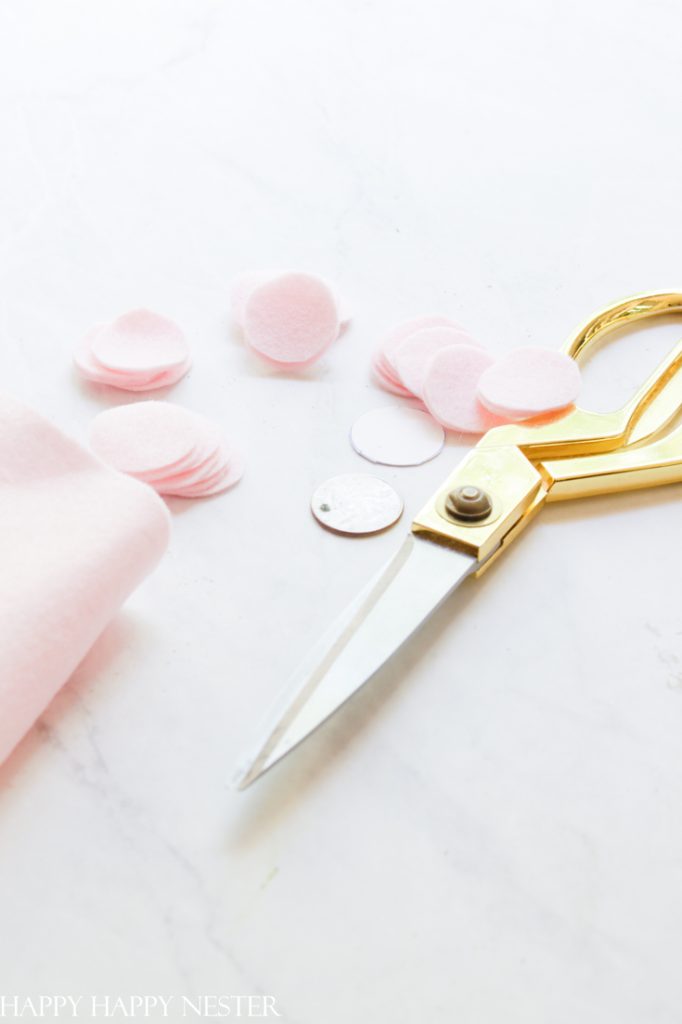 Step 1 – Make a Paper Pattern
Trace a quarter (coin) on paper. Then cut out the paper circle.
Step 2 – Cut Felt Circles
I cut out about 56 felt circles. I did cut out more than 56 circles just in case I needed more.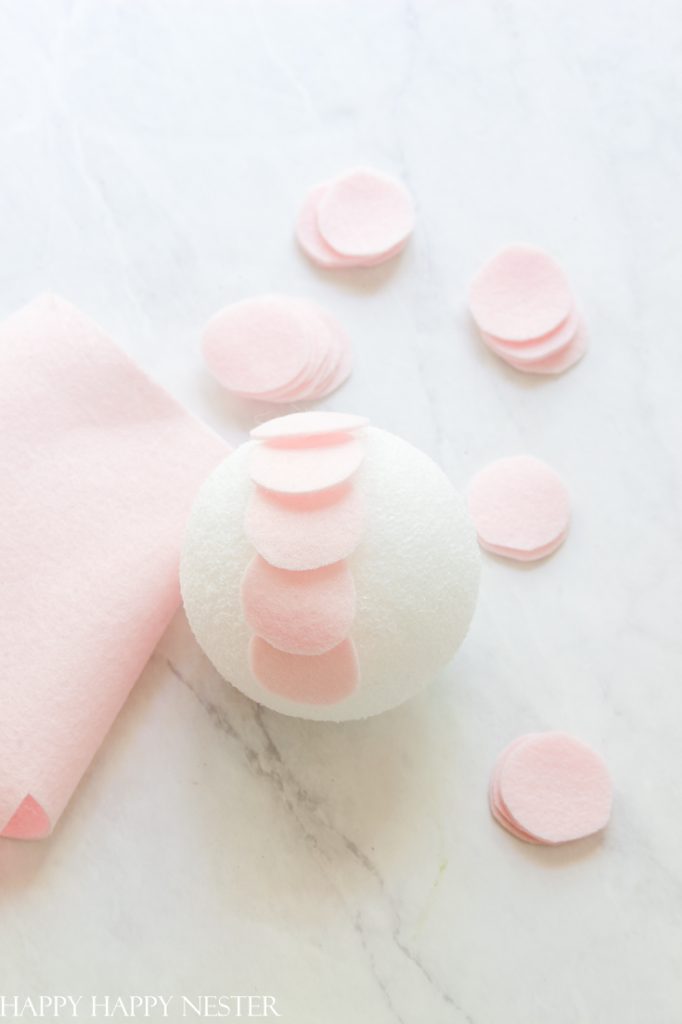 Step 3 – Glue Circles
Glue the felt circles on your styrofoam ball. I put a line of hot glue and then worked my way from the bottom. Attaching and layering the circles slightly on top of each other.
Then place another row to the side of your first row and repeat. It's difficult to make straight symmetrical rows of circles, so I did my best to make the design look nice.
I did add a few circles to the top.
Step 4 – Attach Hanger
I took a wire ornament hanger and took on end and placed it into the styrofoam ornament. It's pretty easy to attach the wire to the ornament.
I did find these cool ornament hangers that I wish I had ordered. So, if you like, check out the link I provide in the supplies list. Here is the link again. You can just push these cool hooks into your ornament, and it is a great solution for creating a hanger.
These DIY fabric ornament balls are pretty simple to make, the only time-consuming part is the cutting of the felt. But, I do all my tedious crafts while I watch a little holiday movie with my husband.
Yes, I pretty much blog until I fall asleep for the night. And maybe I dream of craft projects while I sleep. This time of year, I have so many ideas floating around in my brain and I don't have enough time in the day to make them.
So make sure to come back to the blog for my inspiration. I'll be going until December 25th! 🙂
Thanks for joining me today, I appreciate all your encouragement and visits.
Have a great holiday season and see you soon.
Here are my friend's super fun ornaments!
Cheers,

Look at These Amazing Ornament DIYs from Some Very Talented Bloggers
DIY Christmas Ornament – Cottagecore Mushrooms For Your Tree
Want to make a unique DIY Christmas ornament this year? These Cottagecore inspired mushrooms are adorable and so easy to make! Let me show you how.
Five Minute Boho Tassel Ornaments
Ornaments don't have to be expensive or time-consuming! Make these colorful boho tassel ornaments in only 5 minutes. All you need are yarn and wood beads!
Easy DIY for Pink Christmas Ornaments
I just made these pink Christmas ornaments to add to my new collection of pink Christmas decor. Look how easy these are to make with alcohol ink!
How to Make a Monogrammed Ornament
Why not host an ornament-making party for family and friends. Make this simple and easy monogrammed ornament in under five minutes.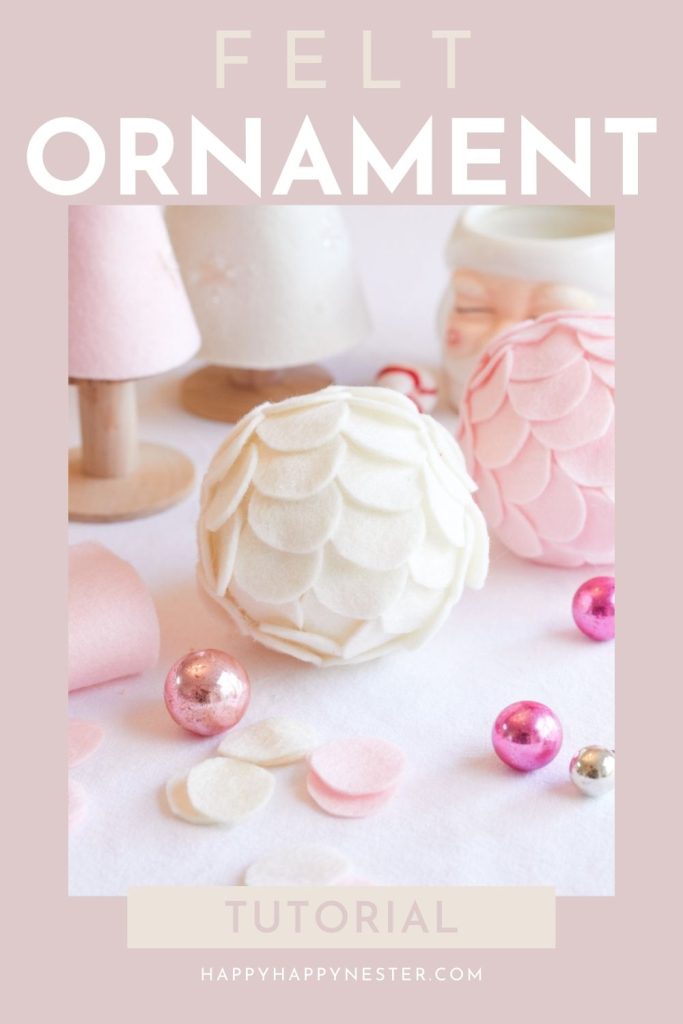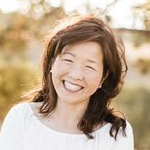 Latest posts by Janine Waite
(see all)