The holidays are the busiest time of the year, but with a few DIY Christmas Ideas Decorations, you'll have your home decorated in no time!
Here, you can create a new decor piece, whether it's a wreath, mini tree, or ornament! The list goes on, so come on and let's dive into the world of simple and seasonal crafts.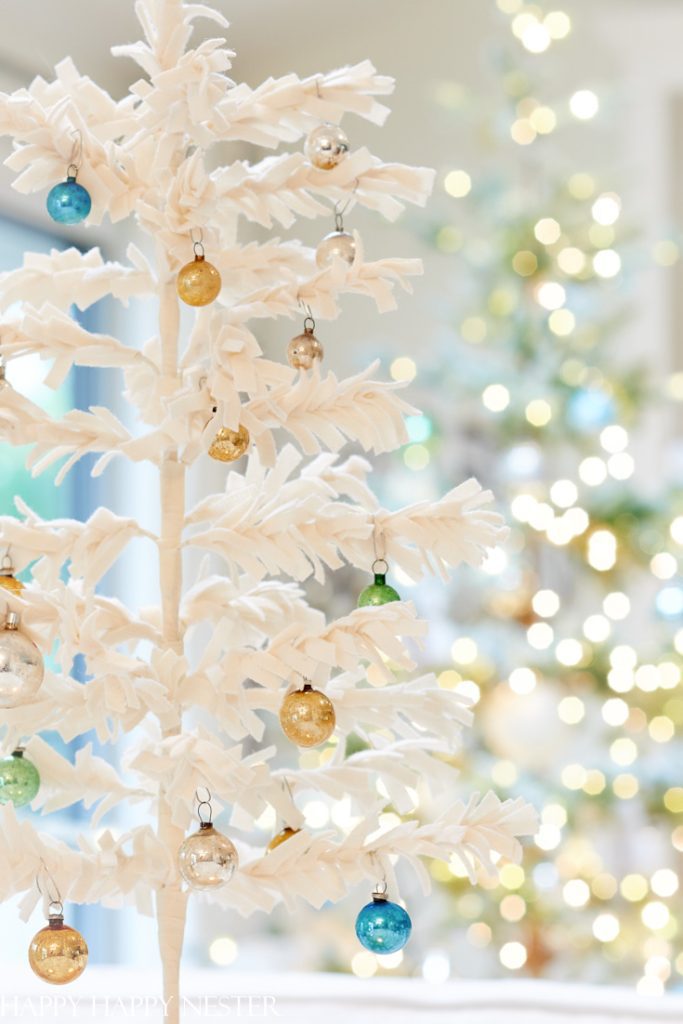 Folks, it's official. My home has turned Christmas all over, and I love it! There's just something about glowing twinkle lights, decorated trees, and winter wreaths that give me all of the cozy Christmas vibes!
What about you? What makes the holidays unique? I will say this, it wasn't easy taking down the many boxes of ornaments or putting the trees up, BUT it was all worth it.
But seriously, I had no idea where to start but knowing I had a few crafts up my sleeve for Winter made decorating a little better. From ornamental wreaths and garlands to tinsel and feather trees! Out of all the DIY Christmas Ideas Decorations, there is something here for everyone!
Saturday Chitchat with Janine – Volume 41
Hello and happy Saturday!
I am so relieved that it's the weekend. Since the start of November, I have been running around decorating my house. So you could say I've been busy.
But now it's the weekend and my daughter's 20th birthday (time flies), and we are taking the time away from decorating and shopping to spending the day with her and celebrating a good time!
My daughter has been helping me the past ten months, setting up trees and decorating them, taking down boxes of ornaments, taking care of my Instagram, and even writing blog posts!
Speaking of Christmas chores… Whether you've started decorating for Christmas or don't know where to start, begin with my seasonal and straightforward DIY Christmas Ideas Decorations. Seriously, each craft takes less than 30 minutes to make and is worth every second of your time.
A Personal Note from Janine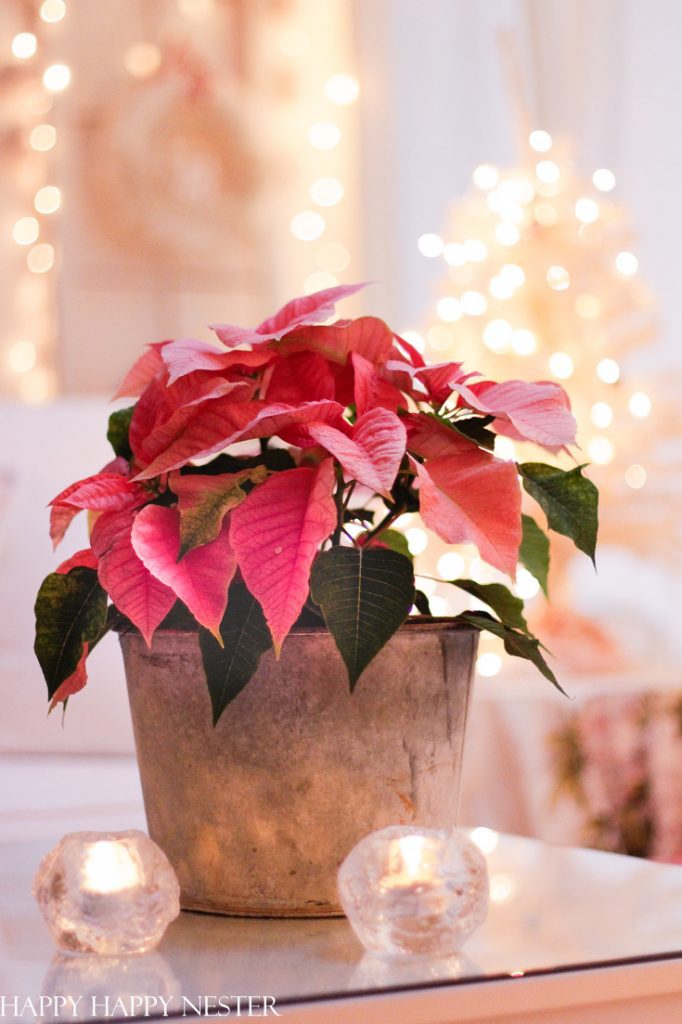 Last year's pandemic was so stressful. And so, the holidays became more critical than ever. Our home was suddenly bursting with the whole family 24/7. So it was a fabulous gift to spend time with our young adult children.
All the family appreciated my decorating since any change was welcome. The trees, lights, and ornaments were a nice reprieve to all that was happening in our lives from the virus.
This year is still important, and our family is still as close as ever. But, its pandemic changed us, and our family will never be the same.
As I style our home, I'm not only decorating for you but my family. You see, my son is looking forward to coming home this winter to our fully decorated home.
He mentioned how excited he was about coming home, and this made me the happiest mom!
Hug your family, and enjoy this time of year!
This Week's Inspiration – DIY Christmas Ideas Decorations
*This post contains affiliate links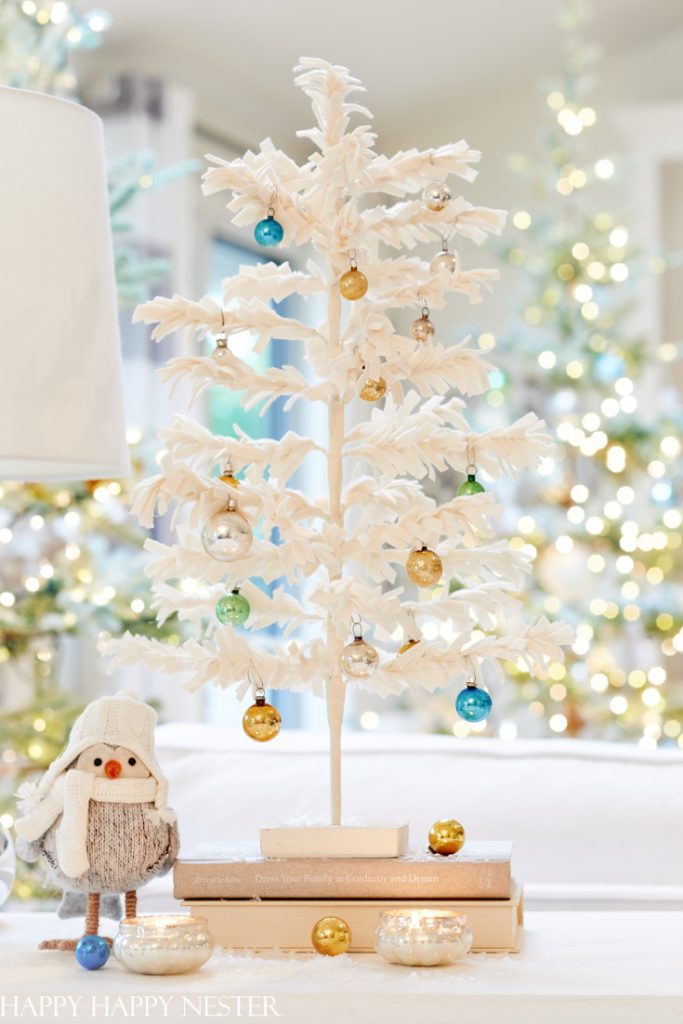 I've always admired the antique German feather trees. But, of course, they are super expensive, so I found an excellent alternative made of wool.
So, here is my Vintage Style Feather Tree that I bought over on Etsy. It comes as a kit that, and in the end, it's the prettiest little tabletop tree!
I have always loved decorating my little felt tree. It's so unique and cute, and the best thing is that I built it, and it's homemade. So try something new this season and create something pretty and cozy!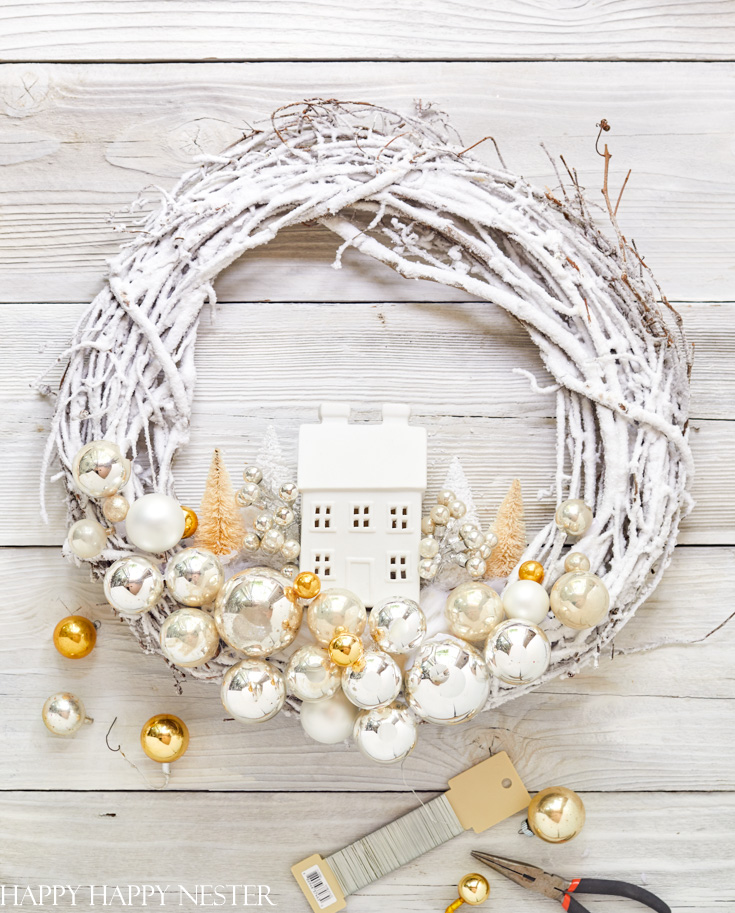 Learn How to Make a Silver Christmas Wreath in this DIY post. Then, add some cute bottle brush trees to the house to bring out the retro style. You can use vintage ornaments or new ones, whichever you prefer!
This silver and gold wreath is one of the perfect DIY Christmas Ideas Decorations for any decorated room!
This grapevine wreath is flocked with faux snow, which adds to the cute winter scene. Find out all the details on how to make this wreath in this post!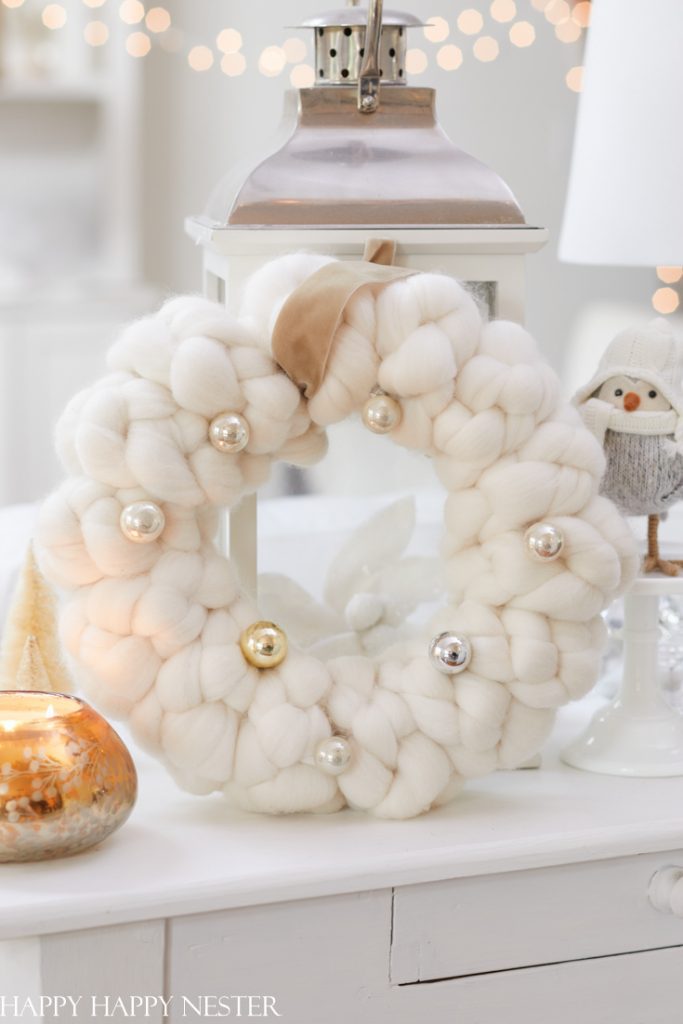 Make this Yarn Wreath DIY with Ornaments for the holidays! This wool wreath is simple to make even though it looks hand-knitted. This original design is something that I created the other day, and I added a few cute ornaments to make it festive.
Add whatever colors that go with your home decor. That's the beauty of this craft project!
I made this pretty wreath last year and decided to add some cute mini vintage ornaments. I like the little bit of sparkle for the holidays. You'll love this project since it's so simple to make!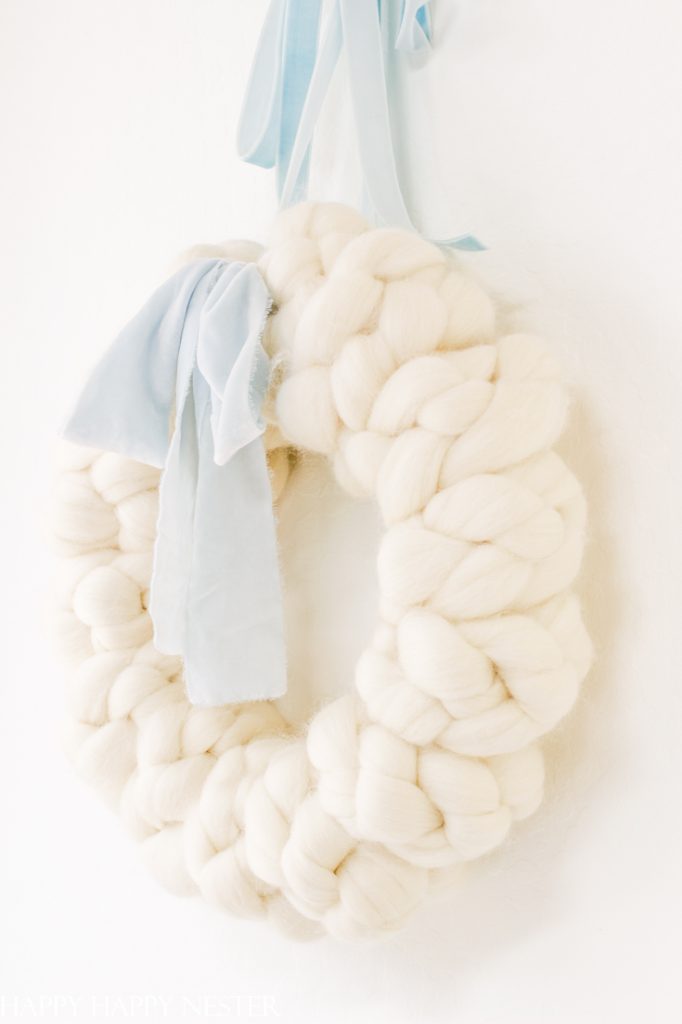 Yes, you heard correctly. This wreath is probably the most simple wreath I have ever created. I can't get enough of the beautiful Merino wool yarn. 
As you may know, I have many chunky wool projects over here on the blog, but this one is one of my favorite DIY Christmas Ideas Decorations.
As I said, I love anything made with wool yarn. If you like it too, but don't have the interest or energy to create an arm-knitted blanket, making a wreath is the next best thing.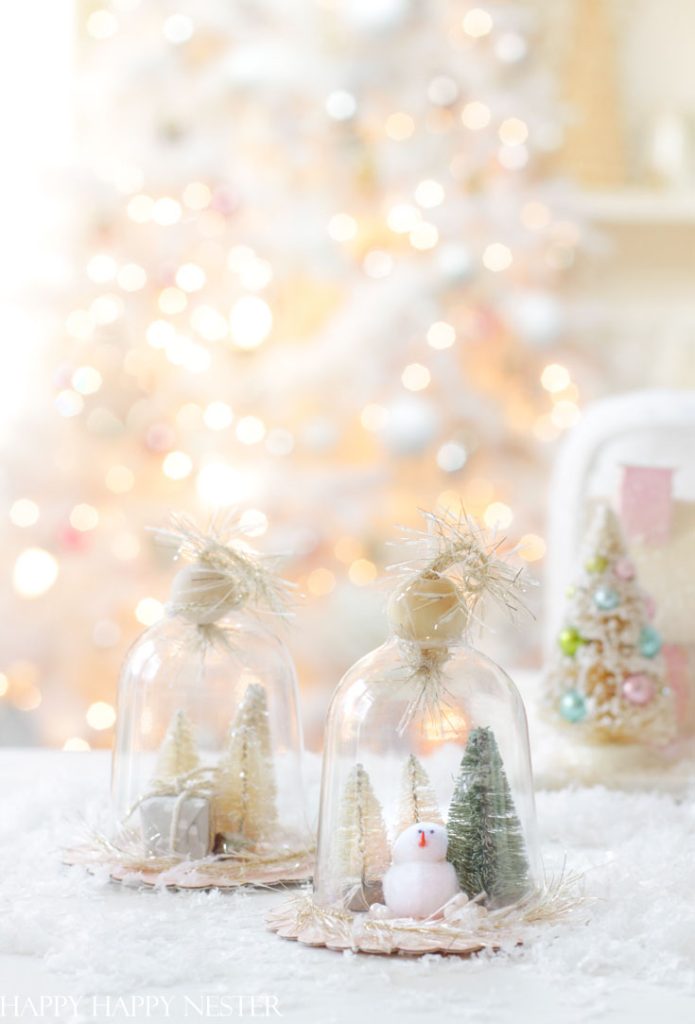 This holiday project is such a cute one. Since there is no premade miniature plastic cloche, I made mine by altering a plastic glass.
Add whatever holiday trinkets you have in your Christmas decorations. You can make this easy Christmas craft in less than 30 minutes.
This homemade Christmas craft has a vintage charm. So, if you like the look then, you'll have to try this project.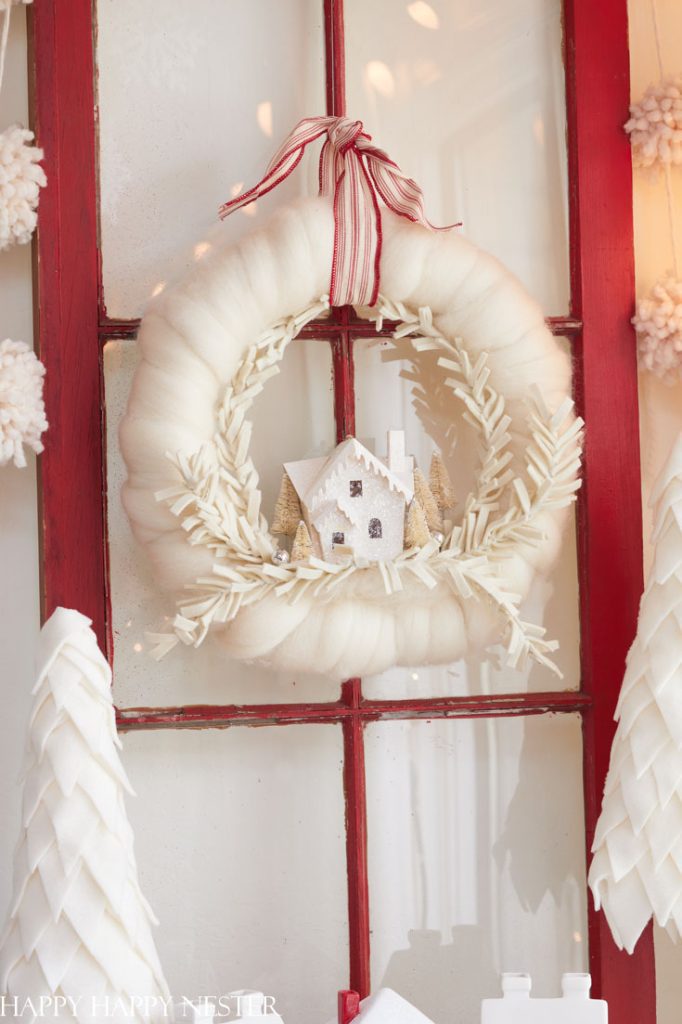 So, now that Halloween is past, it means that I'm busy, like Buddy the Elf, with projects. If you haven't noticed, I enjoy creating.
I must admit that my wreath is not the typical wreath. Instead, I made a winter white wool one.
And by the way, this DIY winter wreath is pretty easy to create. The most time-consuming part to make is the felt pine branches. And even that isn't complicated. They take a little bit of time, so make them while you're sitting around and watching a holiday movie.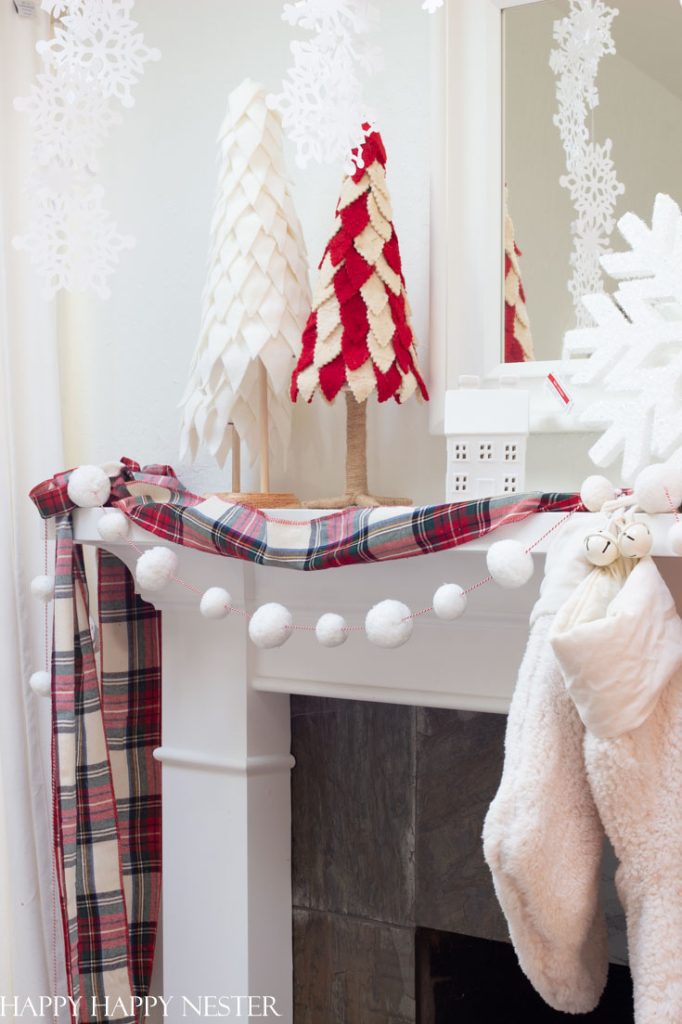 This Easy Garland DIY is easy to make and so cute over a mantle or bookshelf. This 5-minute project is so quick to make, and the results are so festive!
If you like to make things match your holiday decor, you'll like this easy craft project. There are just a few supplies you'll need for this craft, so come on, and let's get started!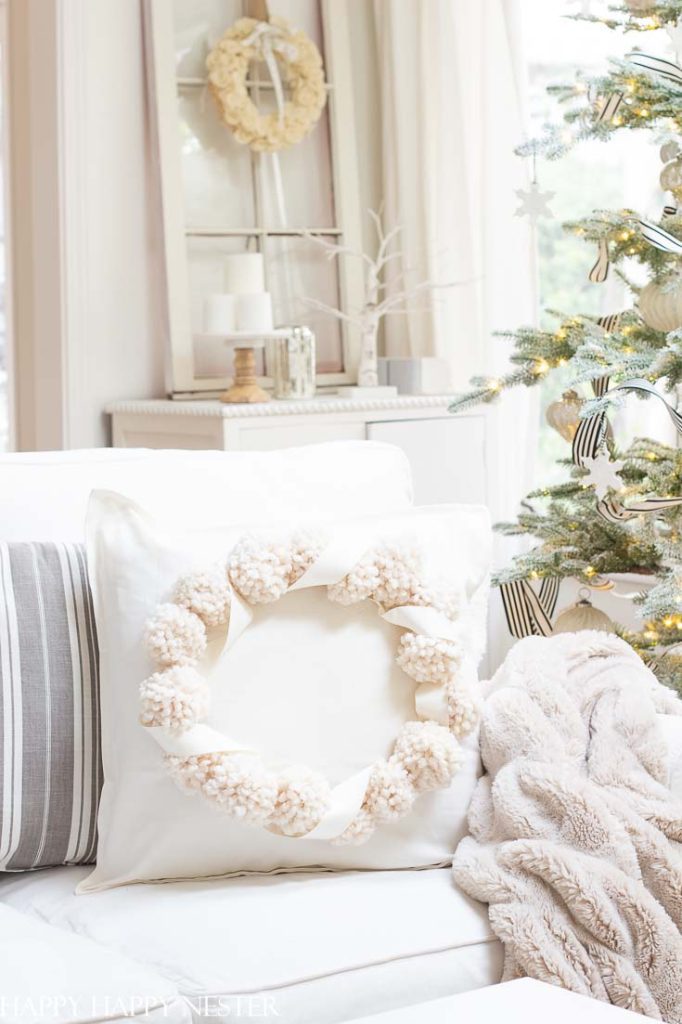 This Christmas pillow is simple and adds such a fun twist to your existing holiday decor! So buy your pom-poms or make them. Either way, you will create a cozy pillow for this season!
I always have pom-poms lying around my office, so I finally came up with this fun Christmas craft pillow project. Of course, I used cream-colored pom poms, but you can use whatever color you wish to use.
Check out one of my many DIY Christmas Ideas Decorations to start designing and styling for the holidays this weekend!
---
This Week's – Boutique of the Week (Amazon Christmas Gifts for Her)
*The following post contains affiliate links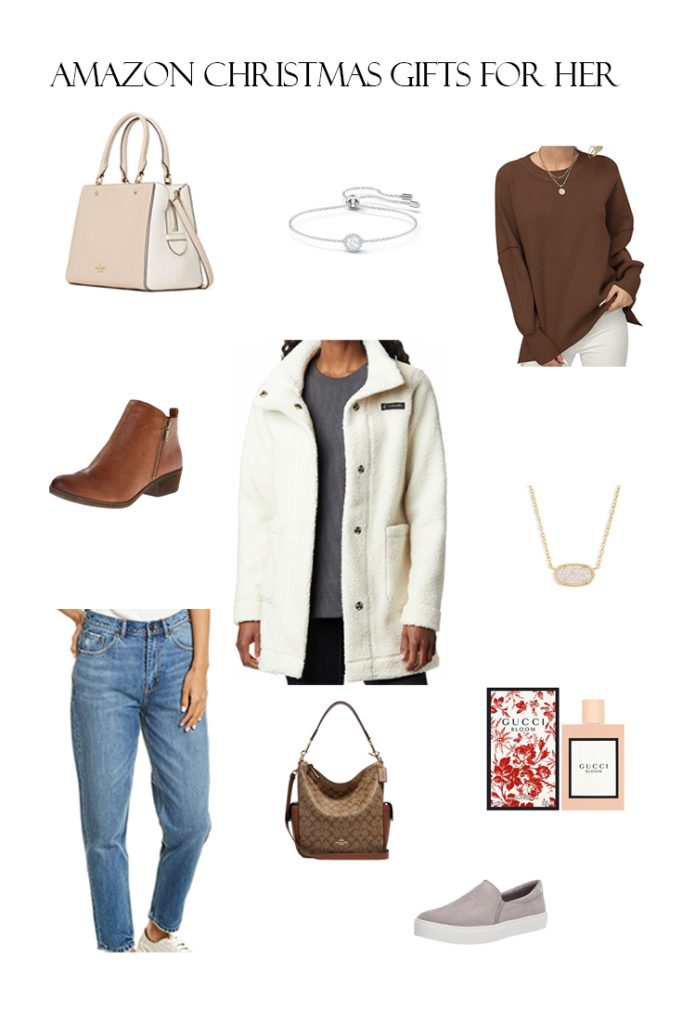 Time to get ready for the holidays with this fantastic collection of Amazon Christmas Gifts for Her. From clothing like shoes and sweaterKim'saccessories like purses and earrings, we have it all.
Whether it's a friend, loved one, or family member, your special lady in your life will receive some of the best gifts this year gifted by YOU!
I always find myself looking at Amazon to see if I can find any deals on great gifts for my family, so I thought I would do the same for you! So, I am here to inspire you to Jen's out this wide selection and pick a gift (or two) for her this year!
---
My Favorite Things – More DIY Christmasthat's Decorations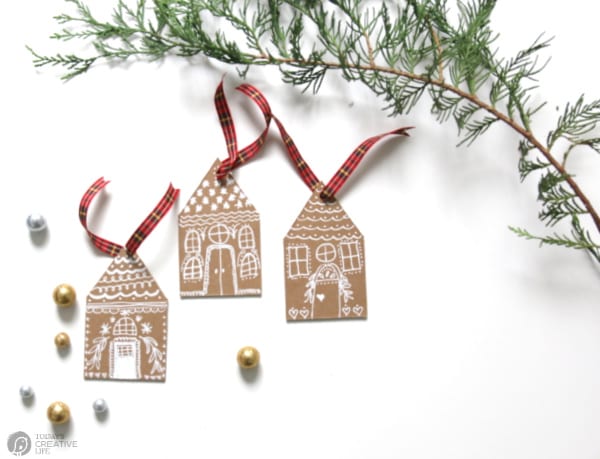 These festive gingerbread ornaments are from my friend, Kim. They are easy to make, and you'll wonder why you haven't made these ornaments earlier.
Creating DIY ornaments is something else during Christmas. But, they are a unique, sentimental, and excellent addition to your holiday tree!
Check out Kim's decoration to design new ornaments this year!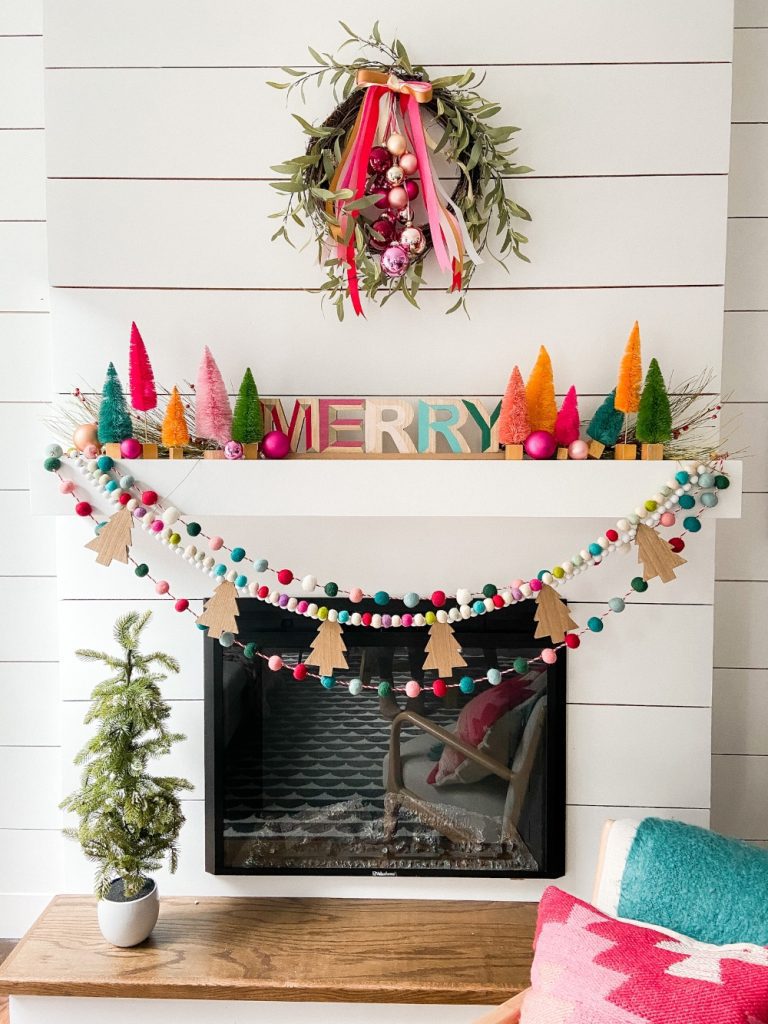 Here are three ways to create a beautiful ornament wreath for the holidays from my friend, Jen!
I love making wreaths, and so does Jen, so for one of her Christmas crafts this year, she has created a different version of holiday wreaths to add to your existing decor!
In need of a wreath (or three)? Check out Jen's version of a holiday DIY!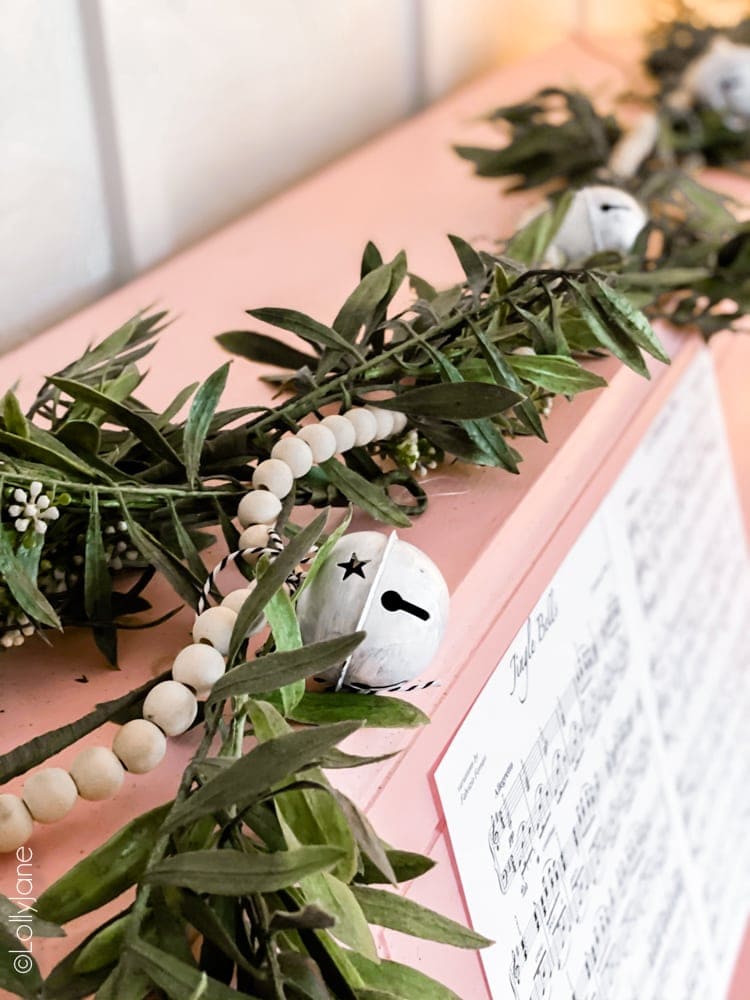 Add a little something different to your Christmas decor. I love this wood bead garland that's easy to make and goes with ANY style of decorations from my friends, Kelli and Kristi!
If you need some neutral-colored decor fast, check out their holiday garland to start styling this weekend!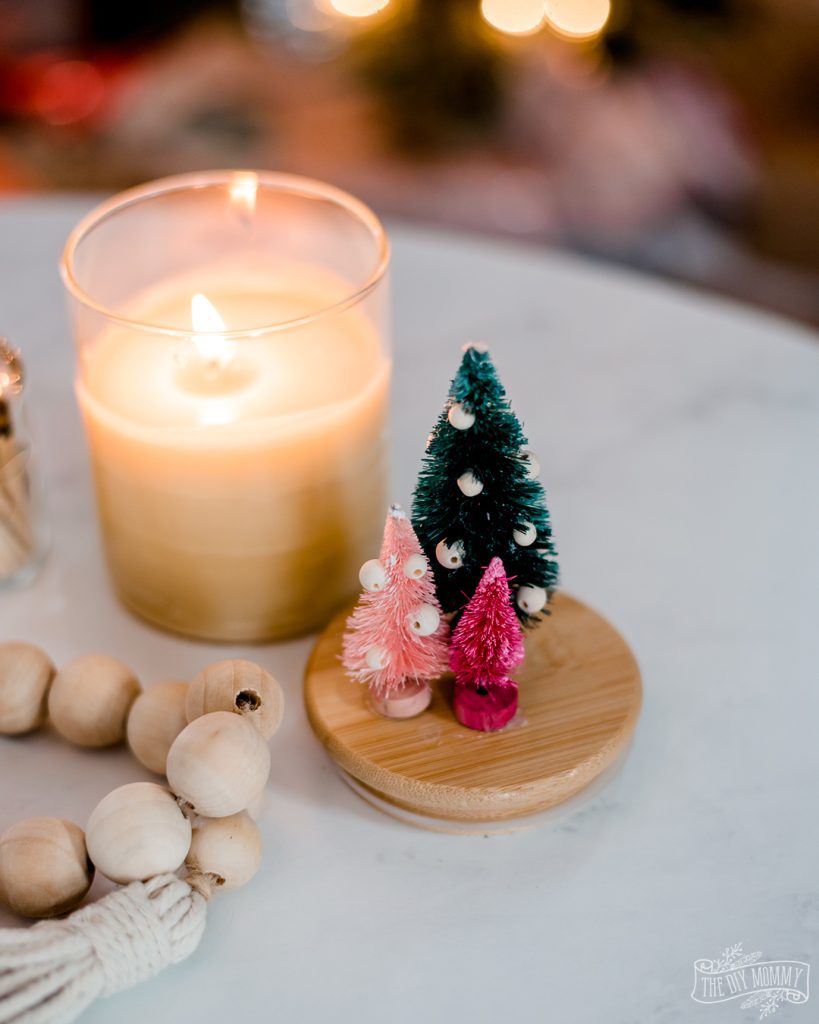 This DIY Christmas beeswax candle is from my friend, Christina, and it makes a beautiful little handmade gift. And the bottle brush trees on the lid give it an extra dose of festive cuteness! 
Check out this DIY if you're looking for something new to decorate with this Christmas!
---
Christmas Decorating Ideas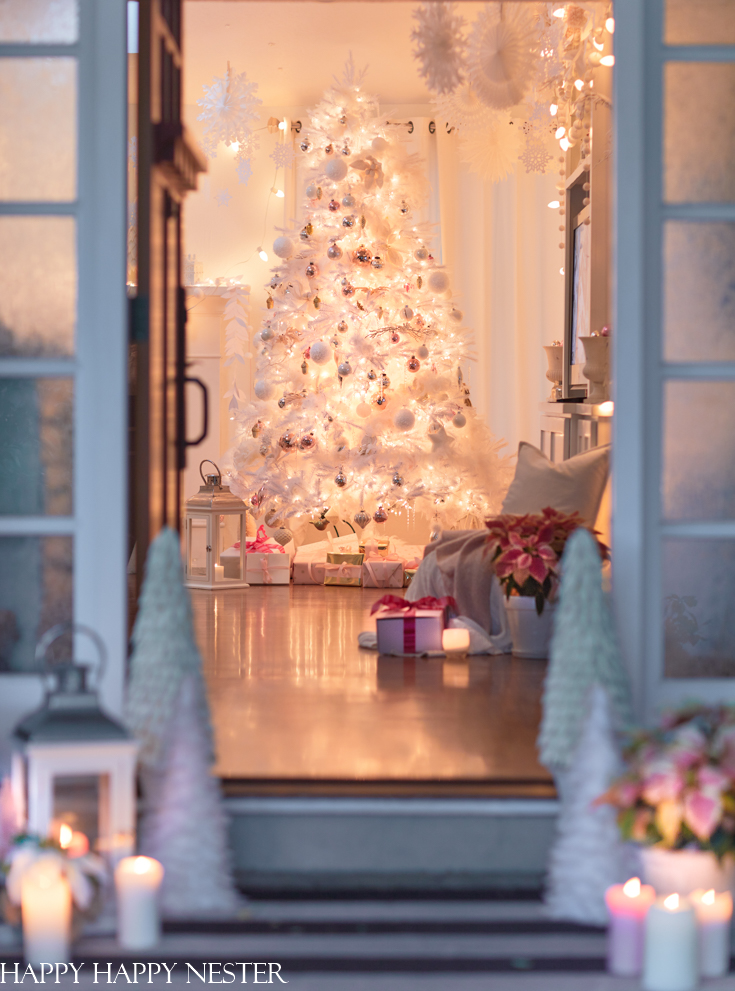 Happy Holidays! Welcome to our Home for Christmas House Tour. This is a view of our cozy cottage at night. The glow from the twinkle and candlelights create such a beautiful environment.
And this year, morI'mhan ever, we need a beautiful winter holiday home.
This year I've craved an inviting home, one that embraces our family with a big hug!
So come on, and join me on this tour of my winter wonderland!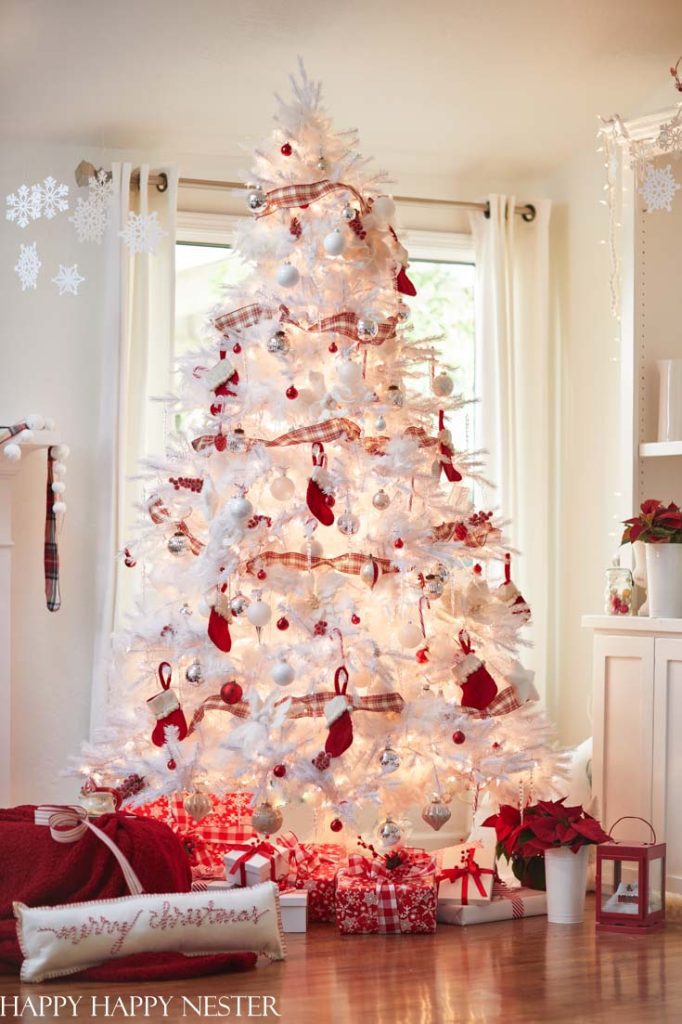 This year we have a Red and White Christmas Tree in our cozy living room. I love how this color combination resembles striped candy cI'ms and is so fresh and festive.
But, decorating with red can be tricky, so let's look at how to style a tree with this bright holiday color!
Well, come on in and join my Christmas Tree Tour! Grab a hot cocoa and enjoy this post.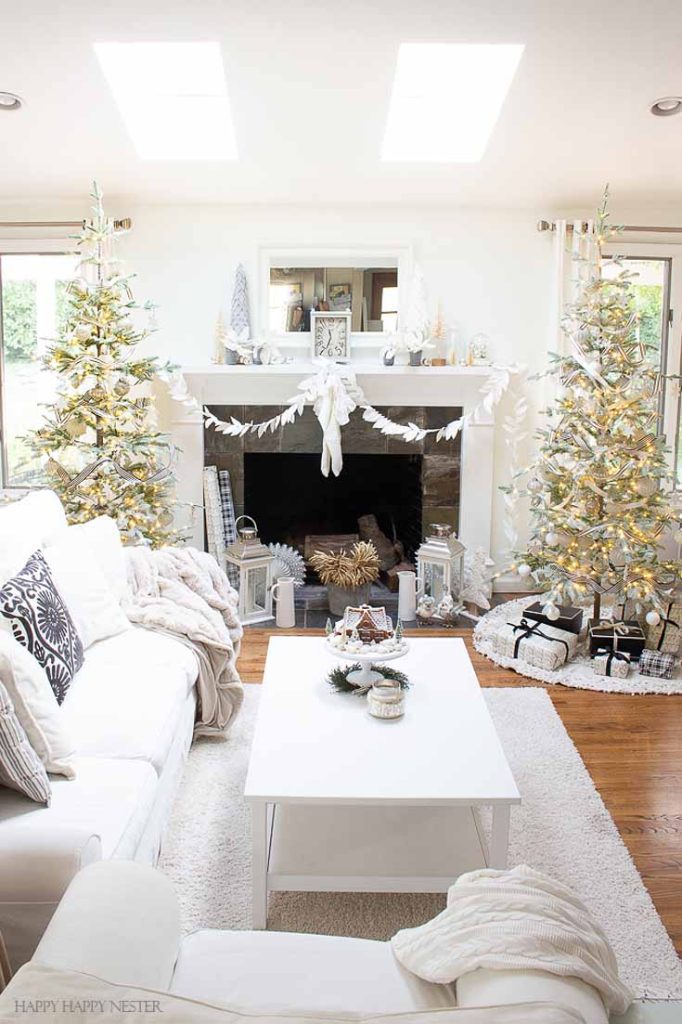 Let's look at my easy ideas for Christmas decorations that I have rounded up for you!
Is it crazy this time of year for you?
Well, I hope you can sit back and relax and let me and my blogging friends do some decorating tasks for you. Today, I'm sharing my easy ideas for Christmas decorations to inspire you.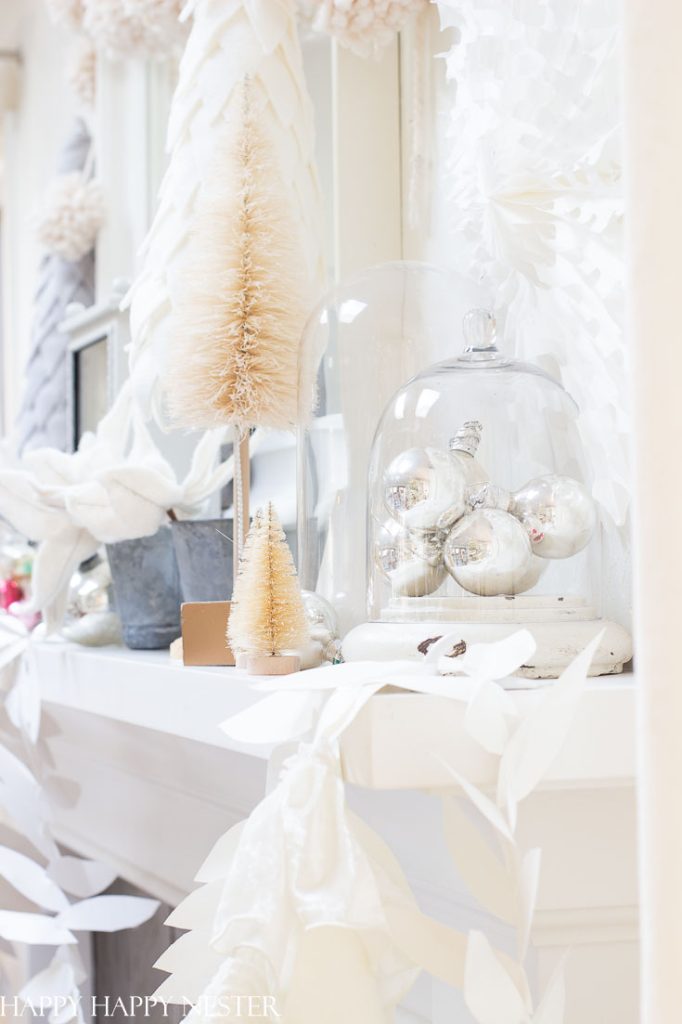 This year my Mantel Decor for Christmas is all about bright and white. I recently painted our living room walls white, and I'm excited about how they turned out.
Our living room is so much brighter, and our Christmas decor is white and merry!
View our post for more Christmas inspiration.!
---
Trending Over On The Blog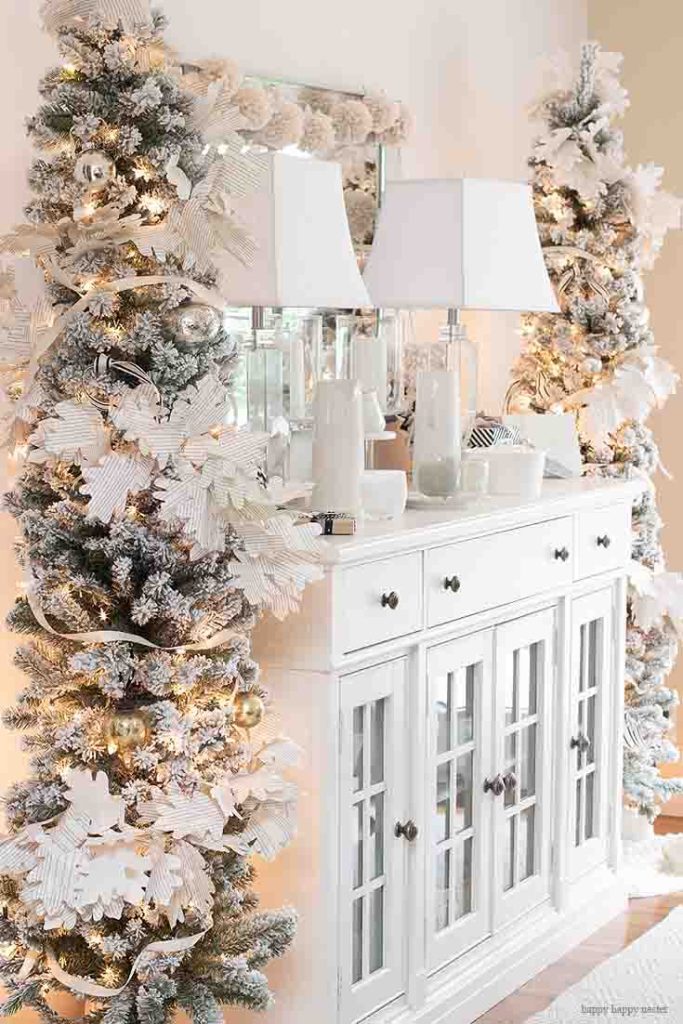 How to choose anI'muy a tree can be overwhelming. But, hopefully, this post can help you decide which artificial tree is best for you and your home.
You might be surprised to know that now is the best time to order one. Some companies are already sold-out, but I'm sure they will re-stock before the holiday madness begins.
But don't panic, if you don't know which one to buy, I own quite a few, so I'll share my experience and opinion with you.
If you are reading this post, maybe you are thinking of purchasing an artificial Christmas tree, and you desire to learn more about them? Well, hopefully, I can help you out a bit with this decision.
Head over to the post to learn more.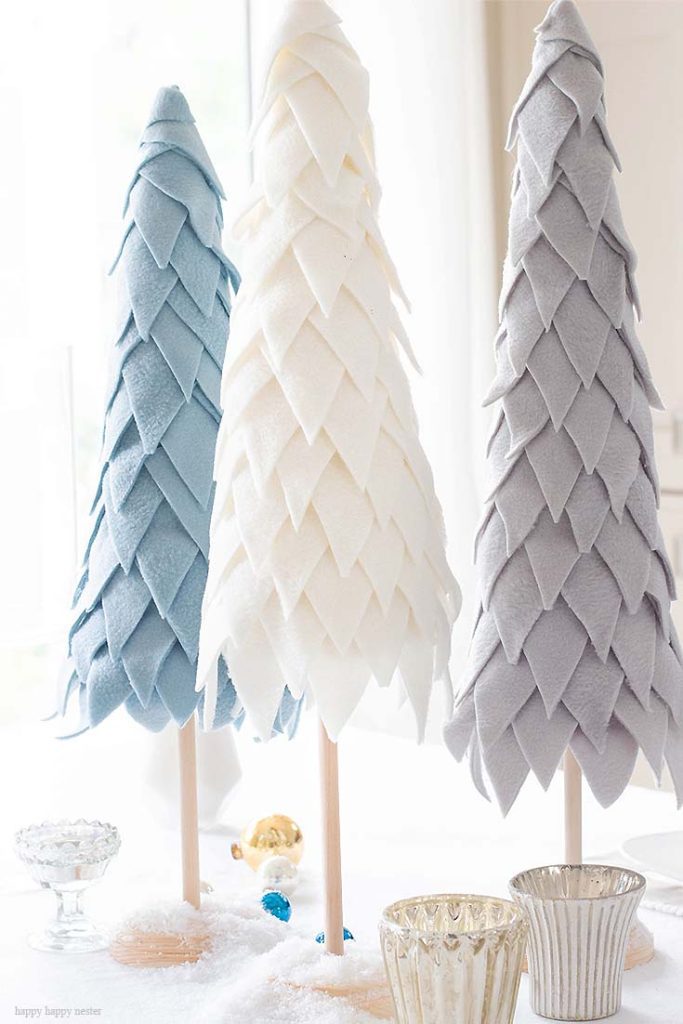 So, today you are in luck. I'm sharing my latest fleece cone Christmas tree tutorial with you. As you know, I'm obsessed with anything that is felt related. So, Yup, I have quite a few felt crafts!
So, when I spied these adorable felt trees over on Pinterest, I immediately knew that I had to make them. So, after a little bit of planning, my husband and I came up with the best way to create these beautiful miniature trees.
I'm happy to say that my version only cost a couple of dollars, which is good. Check it out!
---
This Week's Tip – A Cute And Washable Rug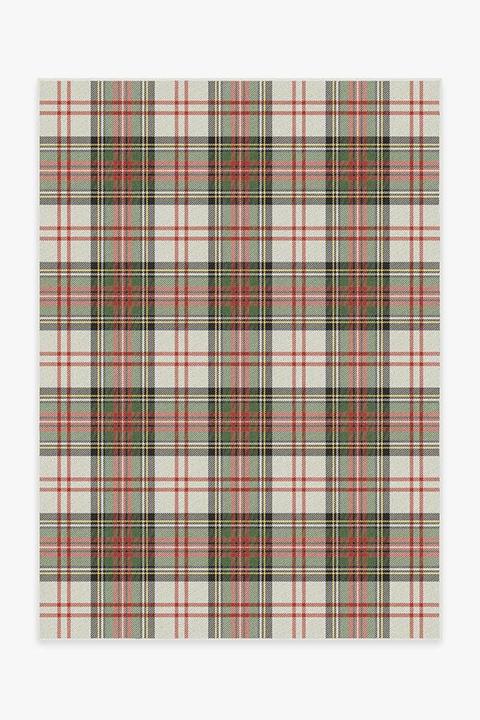 I just bought a festive outdoor rug from Ruggable. Do you own one?
I've been approached by the company to collaborate, but somehow, we never connected. So, I splurged a little and bought one for our home.
This is my first rug from them, and I placed it on our front porch.
It's a unique system which is quite ingenious! So, the top is a layer of fabric, and it adheres to a bottom mat via it's velcro top. So, when I want to wash it, I remove it from the base and clean the top layer.
I just got this fun plaid rug and haven't washed it yet. I'll let you know how it holds up.
I love how fun and cute it is this winter and I'll share how it looks and washes in a future blog post.
My Latest Obsession – Cute Holiday Figurines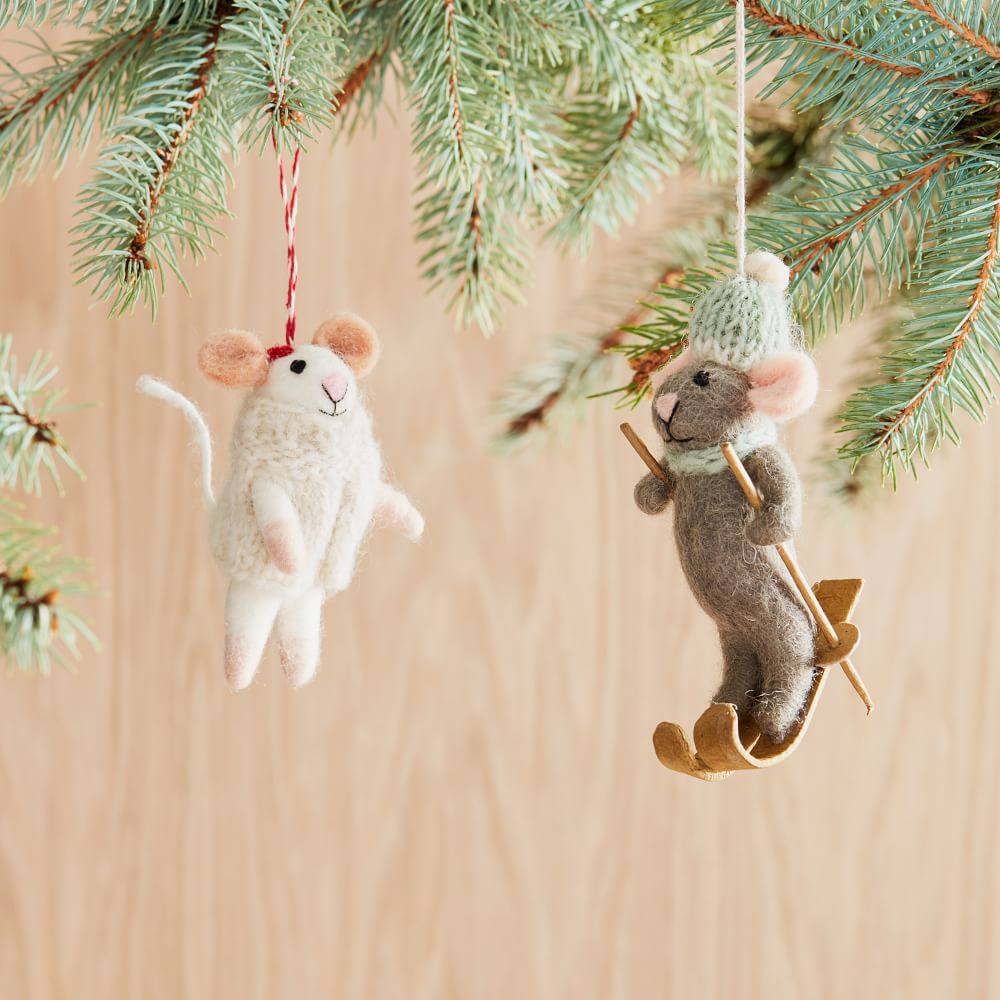 Lately, I have been obsessed with felt ornaments like these! Every time I go shopping at some of my favorite home decor stores, I see these!
They are popular. I now totally understand the hype! I mean, these ornaments are adorable and so fun to place around your tree!
If you know me and have seen my home during Winter, then you know I always have little animal figures around my house. I love birds, critter ornaments like mice and bunnies!
---
Hello, everyone!
Woo hoo for Christmas content! Out of the many DIY Christmas Ideas Decorations, hopefully, you found something for this season. Looking forward to finishing up my last-minute decor and showing you my 2021 home tour, stay tuned!
Have a great weekend!
Cheers,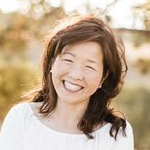 Latest posts by Janine Waite
(see all)