I've always admired the antique German feather trees. But, of course, they are super expensive, so I found a nice alternative that's made of wool. So, here is my Vintage Style Feather Tree that I bought over on Etsy. It comes as a kit that, when you're done, it's the prettiest little tabletop tree.
I have always loved decorating my little felt tree. It's so unique and cute, and the best thing is that I built it, and it's homemade.
Tabletop trees are my passion, and I own quite a few. Of course, I created quite a few, and here are the DIY's
Vintage Style Feather Tree
*The following post contains affiliate links
So since this is a kit and you can buy it over on Etsy, I'm not at liberty to share the details on how to make the tree. So instead, I will share a few of my tips on making it and the basic steps. This overview will give you a general idea of whether you want to do this project.
Supplies:
The cool kit is available in two colors, green or white. And the kit comes with everything you'll need to make the tree. It includes the wool, wooden dowel for the tree trunk, wire, wooden stand, and floral tape.
Instructions:
Basically, you'll cut the felt into strips and then make strips like eyelashes.
Then cut the wire into different sizes going from short to long.
Wrap each wire with the eyelash cut felt.
Attach the wires to the dowel via the white floral tape. Wrapping the trunk and the branches as you go down.
Drill a small hole in the base and glue the dowel into the hole.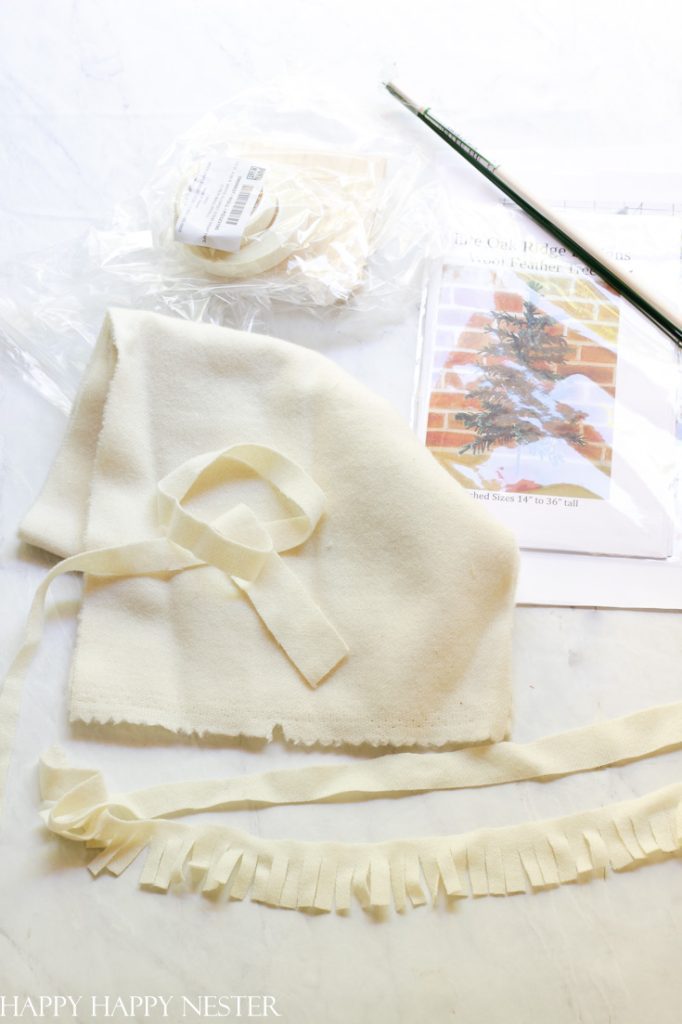 Notes:
Measure and plan out your felt strips carefully. Unfortunately, I made the width of my strips just a smidge too wide, and I ran out of fabric. If you look at the above photo you can see the fringe strip is wider than the above it. Make your felt strips the smaller size since I ran out of fabric. When I contacted the Etsy store owner, she was happy to send me more fabric, but I did salvage my extra unused pieces.
Also, the kit included a strip of beige plaid material that is for the tree trunk. I liked the white floral tape and left it all white. It really is up to what you like, but don't feel obligated to cover the trunk with extra fabric.
When I fitted the dowel into my drilled hole on the base, I placed wood glue in the hole.
I enjoy decorating these little trees with cute decor. Fun vignettes are always so fun to place around our holiday home. This year, I decked my tree out with blue, silver, green, and gold mini-ornaments and, of course, the cute little bird.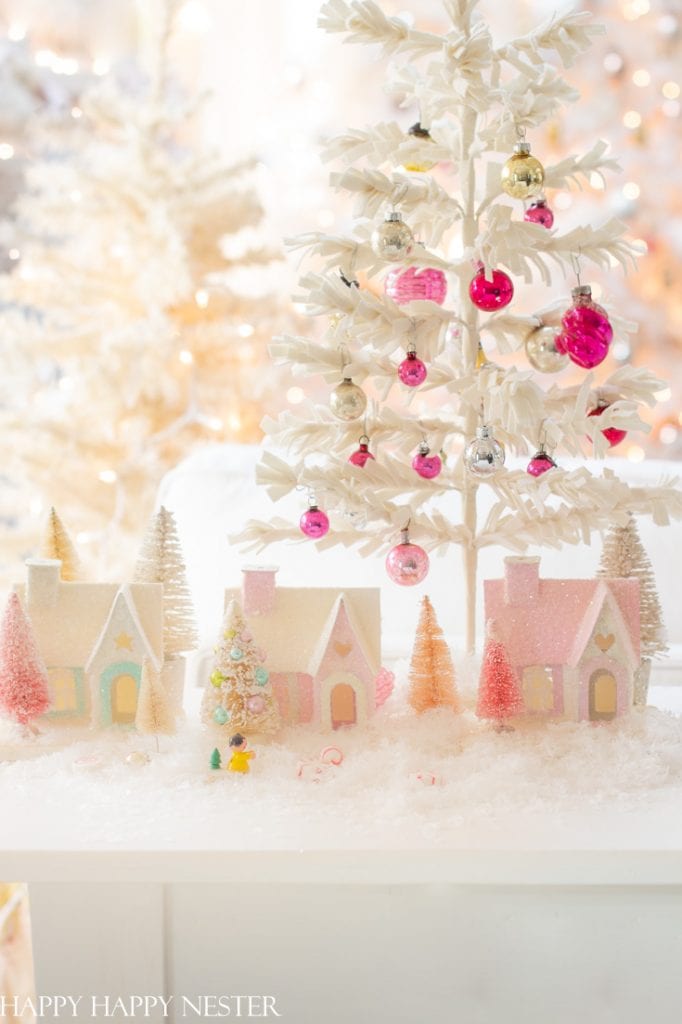 Here's my tree from last year. I decorated it with mini-vintage ornaments in pink and gold. My other hobby is collecting paper houses. I wrote a post about them (miniature putz houses), and it is super popular this time of year.
Sorry I couldn't show you step by step how to make these vintage-style feather trees. If you have any questions, please don't hesitate to leave a comment here on this post.
I plan to make another one soon, so all the instructions will be fresh on my mind.
Happy Crafting and Happy Friday!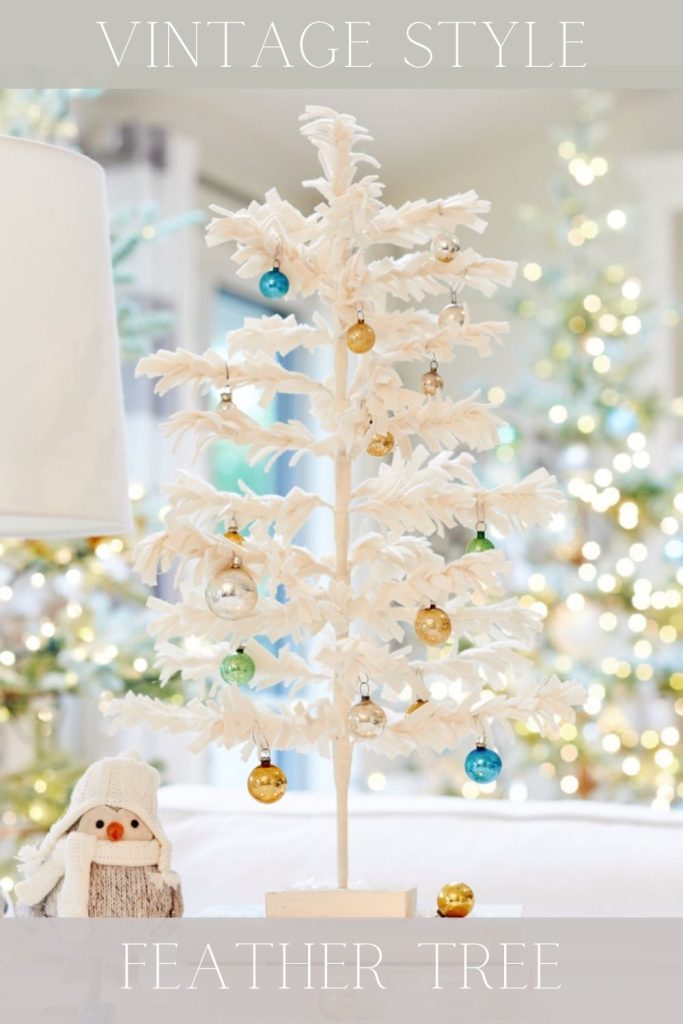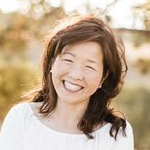 Latest posts by Janine Waite
(see all)