Have you started decorating for Christmas yet? You already know I have, and one of my favorite crafts that I have made is this Felt Tabletop Christmas Tree DIY. If you like felt, you're in luck because this tutorial will blow your mind with how easy this project is!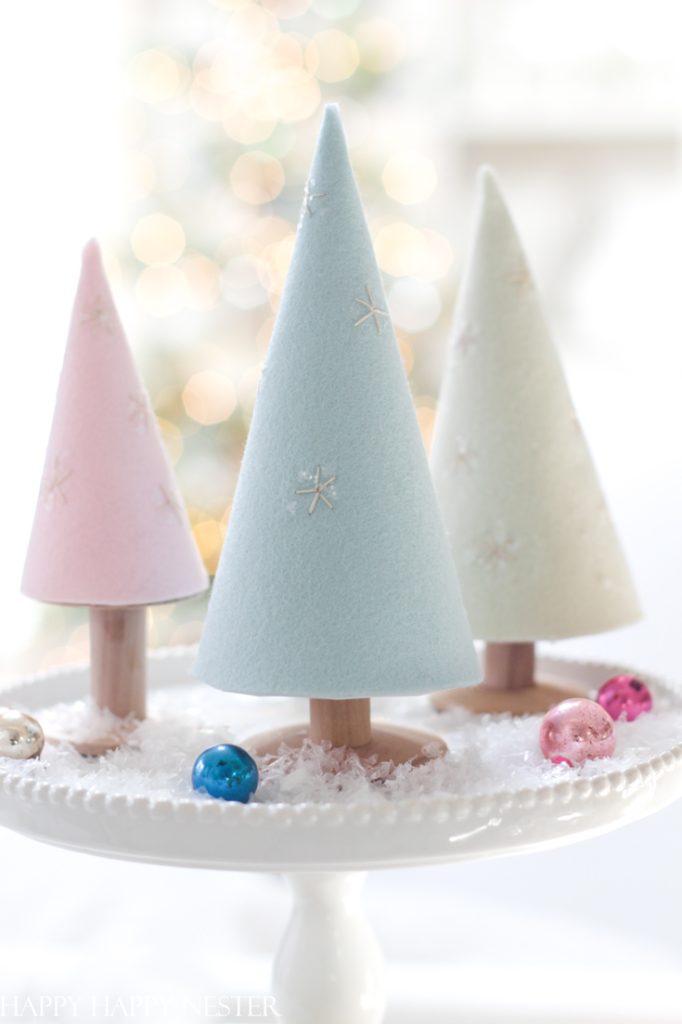 I came across the idea of creating this DIY from finding inspiration from my local Ace Hardware. Have you ever heard of the place? They have tons of festive decor, and their trees caught my eye, and I couldn't resist making a craft out of them at home!
This seasonal decoration is part of a blog hop with some dear friends of mine. You can find their tabletop trees at the bottom of this post. I hope our Christmas crafts spark inspiration for you!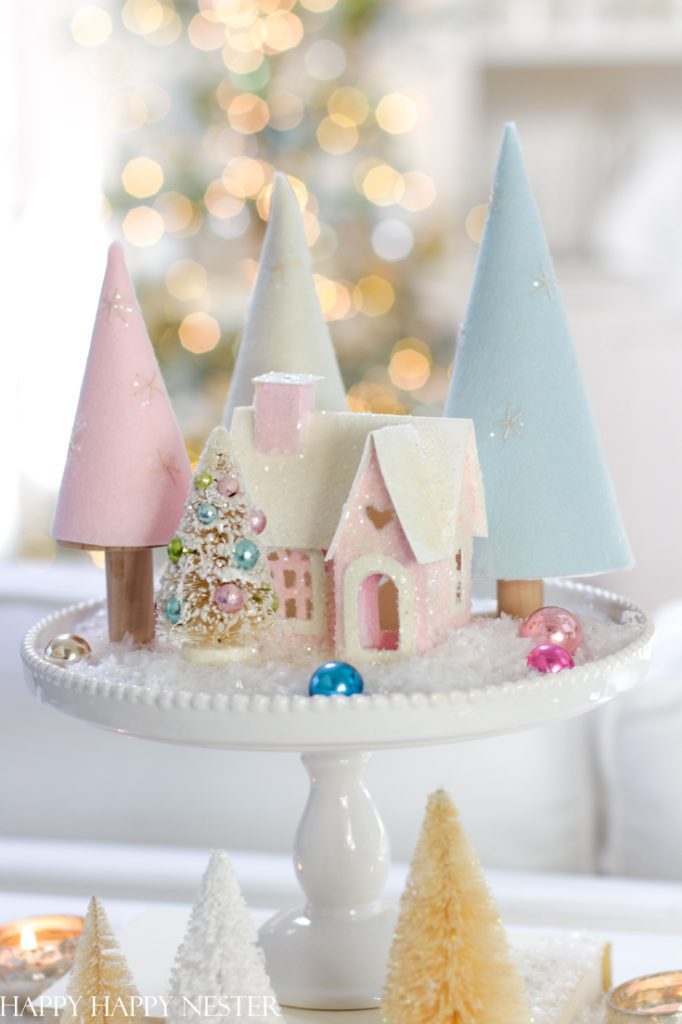 As you probably know by now, I love designing decorations with felt. I have quite a few projects that I would like to share with you, including the felt tree. There's just something simple about using the specific fabric that makes my job more fun. So here are some more crafts!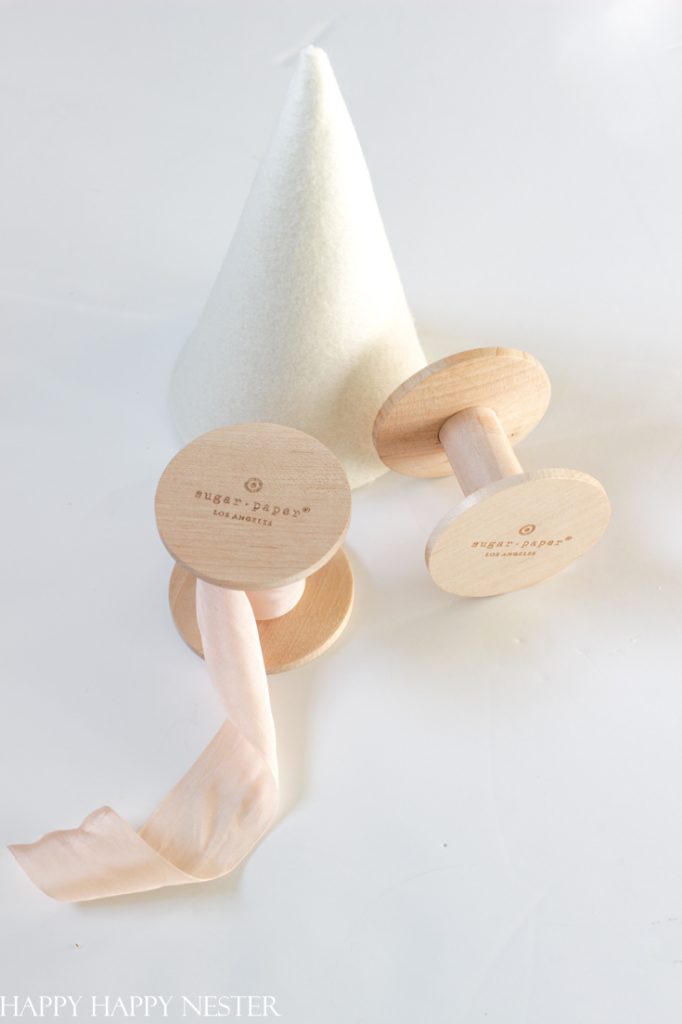 Felt Tabletop Christmas Tree DIY
*The following post contains affiliate links
Over the years, I have created many tree crafts, but this felt tabletop Christmas tree DIY is by far one the easiest and most fun for the holidays! This craft radiates elegance and a winter wonderland scene in my mind, which sounds perfect for the given season!
I hope you have a chance to make this fun tree.
Felt Tree Supplies:
Bristol Paper (The size of your tree determines the paper size you'll need)
Wooden Spool (I used my empty wooden ribbon spools)
Scissors
Glue Gun
Felt Tree Directions:
Step 1 – Make A Paper Pattern
Use a T-square to create a 90-degree angle. If you don't have this right-angle ruler, use an object that has a right angle. Then tie a string to a pen. Next, place one end of the string to the corner of your pattern, as illustrated above. Then draw a quarter circle connecting the ends of the right angle. Thus, your tree pattern will have a quarter of a circle.
Cut out your paper pattern.
Step 2 – Cut Felt
Pin the paper pattern to the felt. Next, cut the felt along the edges of the paper. At this stage, I added a few little embroidered stars. I'm not great at embroidering, so if you want to skip this step, that's fine too. Also, I placed a tiny bit of transparent glitter on the stars with some clear Elmer's glue.
I like the little bit of sparkle on my projects.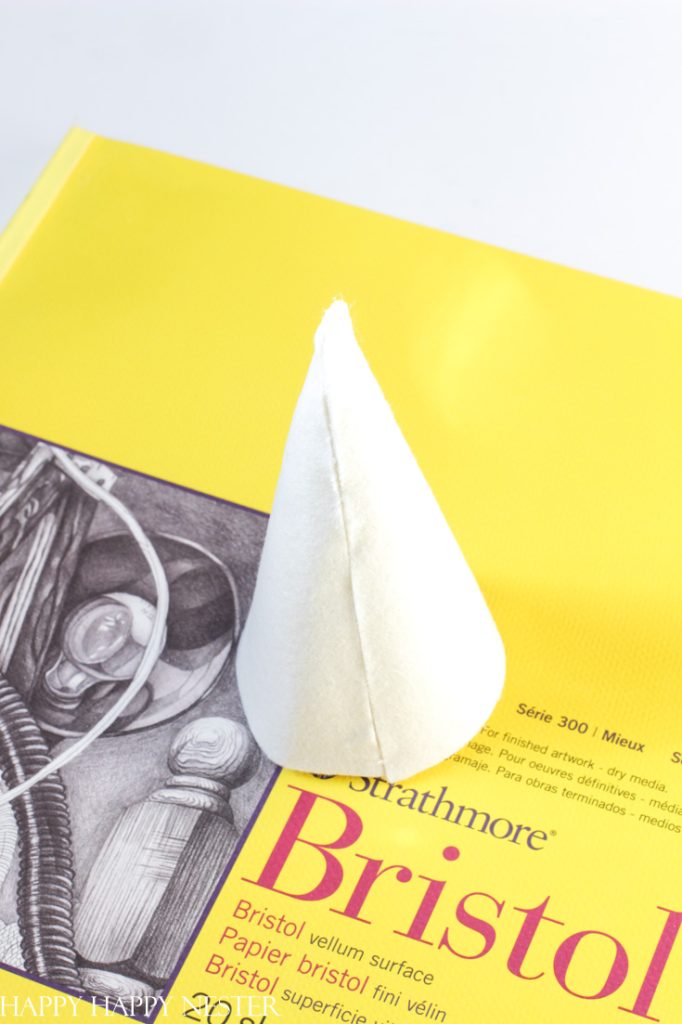 Step 3 – Glue Felt Tree
Make a cone with the felt. Then, glue the edges with your hot glue gun.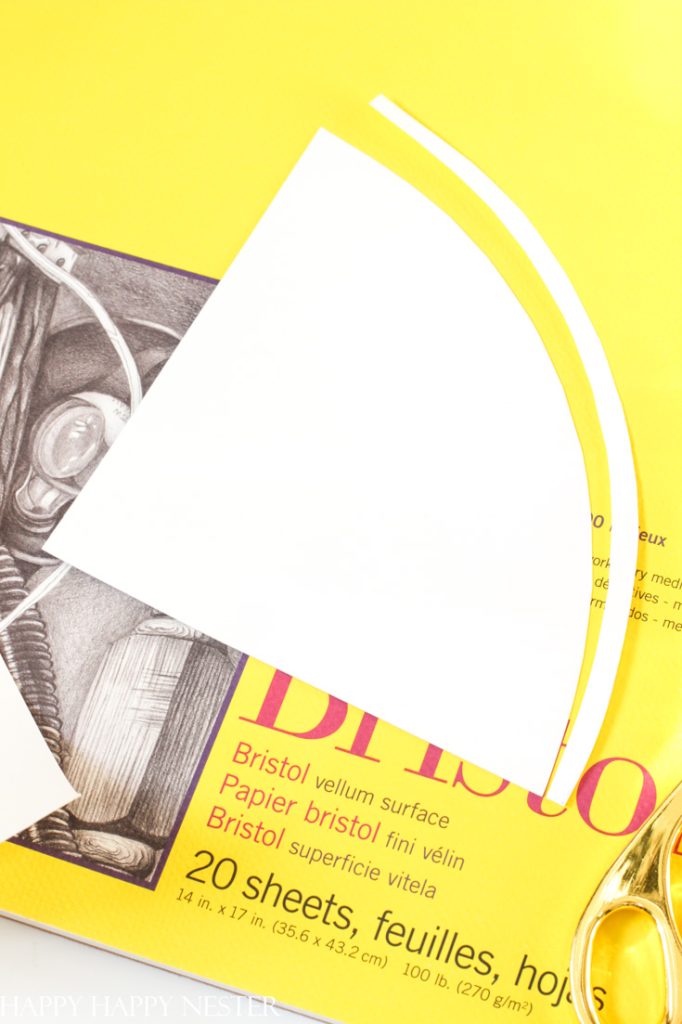 Step 4 – Make Paper Cone
Now, you're going to make the sturdy paper cone that goes inside the felt one. For this cone, you'll use your paper pattern. This inner cone needs to be a little bit smaller. So, make sure to take a little off the curve part to make it smaller after cutting your paper. The above photo illustrates how to cut it smaller.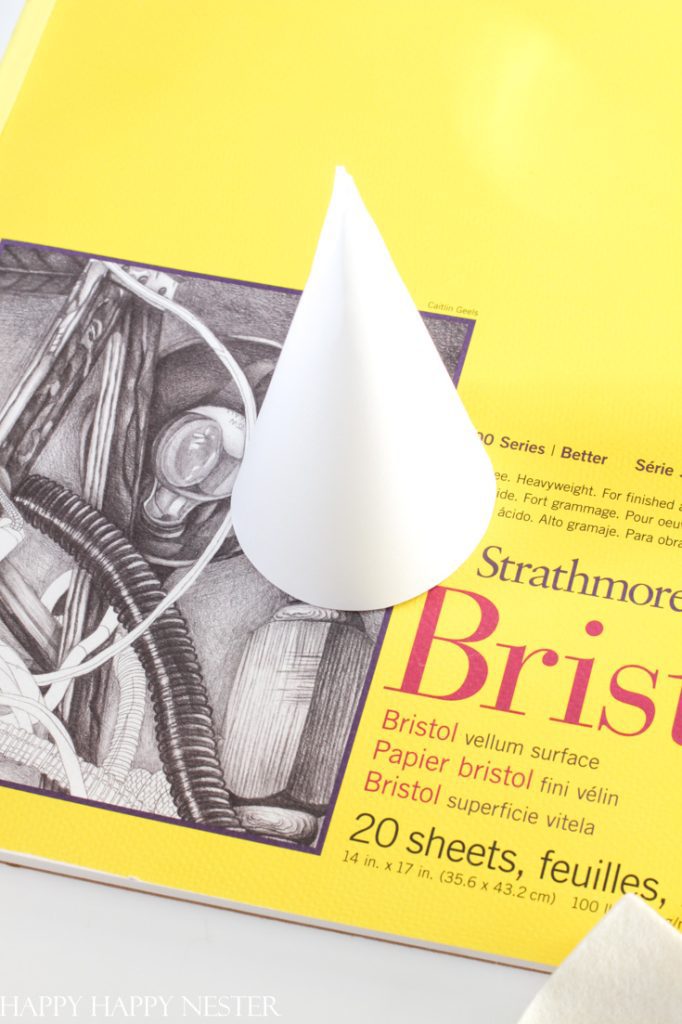 Step 5 – Glue the Paper
Glue the edges of the paper to make a cone.
Step 6 – Make the Tree
Place the paper cone inside the felt cone tree. Glue them together in a few places. Next, place the felt tree on the wooden spool and glue them together.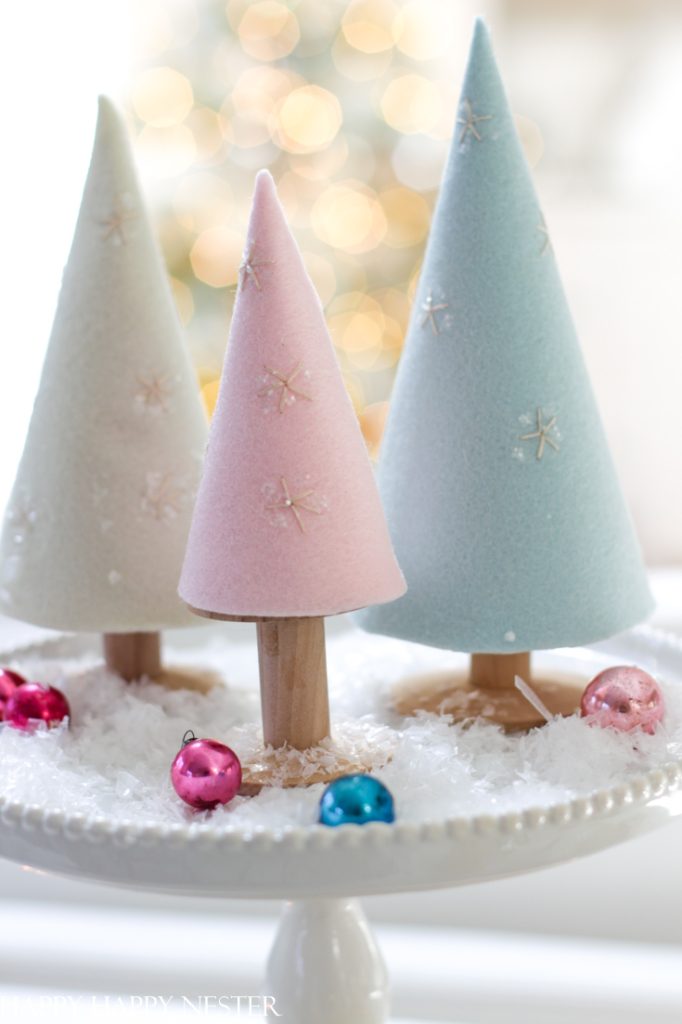 And tada, the project is done! First, make a couple of different sizes and colors. Then, make a forest of felt trees if you like!
Well, I know this time of year can be the busiest for everyone, so here are some felt Christmas trees you can buy! Not only are you saving time, but you're decorating with seasonal decor to have the best house on the block this year.
Thanks again for stopping by and checking out my fun holiday craft.
Happy Crafting!

Check Out My Friend's Tabletop Tree Projects!

Pink Tabletop Christmas Tree DIY // My 100 Year Old Home
Felt Tabletop Christmas Tree (DIY) // Happy Happy Nester
Cozy Tabletop Christmas Tree DIY // The Happy Housie
How to Make Scandinavean Felt Trees // Most Lovely Things

Vintage Ornament Tree // Modern Glam
Easy and Inexpensive Tabletop Tree Decor Hack // Twelve On Main
Vintage Inspired Nutcracker Tabletop Tree // Sincerely, Marie
Gingerbread Men Tabletop Tree // Tatertots & Jello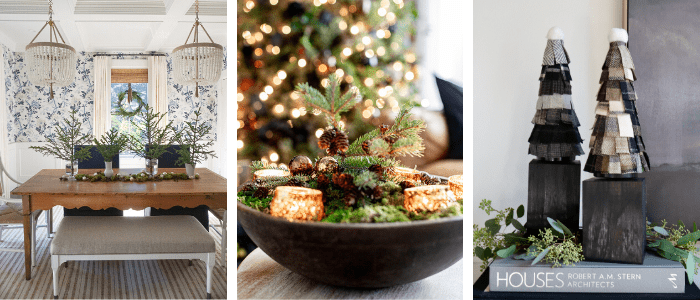 Tabletop Trees Inspired by the Forest // Finding Lovely
Natural Christmas Arrangement // Craftberry Bush
Scrap Fabric Tabletop Trees // My Sweet Savannah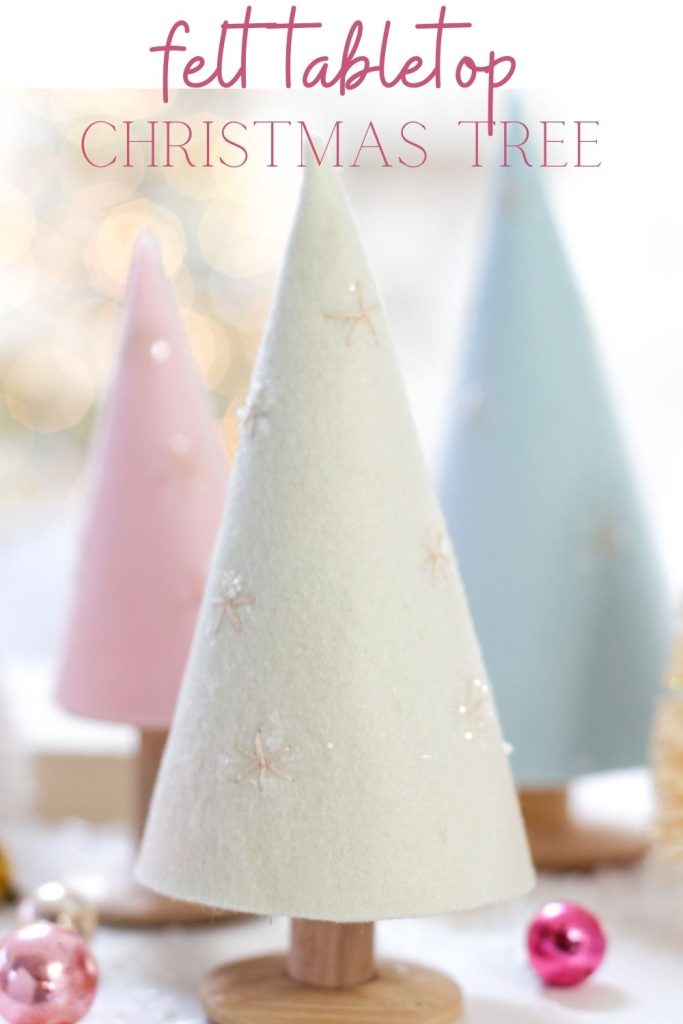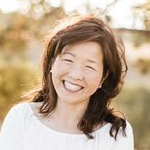 Latest posts by Janine Waite
(see all)