Cheers to seasonal decorating! Here is a fun collection of Christmas Craft Ideas to help you get started on creating that unique space throughout your home this Winter!
Believe it or not, I am still finding my way to decorating my home, so come on and check out these decor ideas and more to find inspiration together!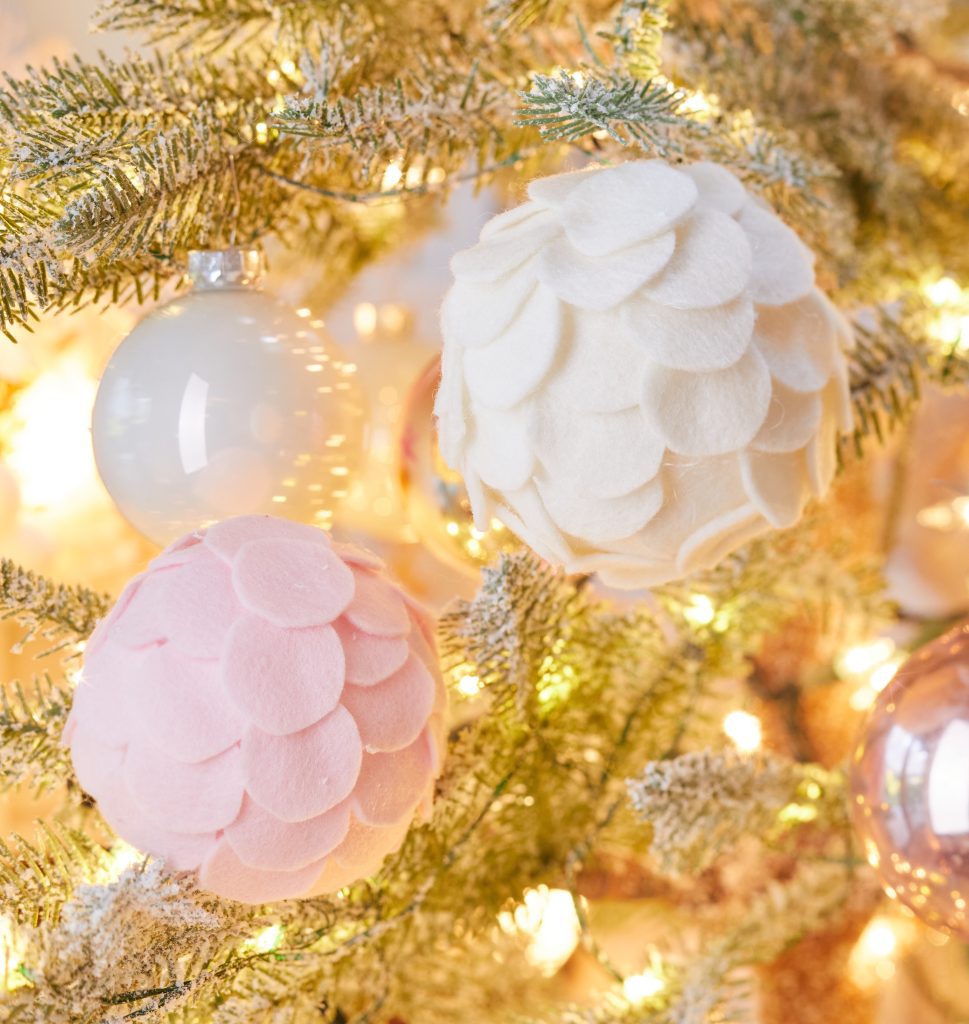 Alright, who can guess the correct Christmas tree count of my home? That's always been an inside joke between my family and me on how many trees I'll put up, and every year, the number varies. Some may say it's an obsession, but I think more of it as a passion of mine! PS, stay tuned till the end to know how many trees I have this YEAR!
What about you? Do you have any unique traditions or inside jokes for the holidays between you and your family? I would love to hear some of them because I am always in need of some new traditions!
One tradition of mine is to start decorating earlier than everyone else, and I would say I start at the end of October. Now before you call me crazy, this is the life of a blogger! Also, I love decorating trees and seeing the glow of twinkle lights throughout my home! So can you blame me?
Saturday Chitchat with Janine – Volume 42
Hello and happy Saturday!
Cheers to the weekend! I don't know about you, but I can't wrap my head around the fact that Thanksgiving is next week, meaning December is almost here, meaning I need to get ALL of my shopping done soon!
People aren't lying when they say this is the busiest time of the year! Besides decorating, crafting, baking and shopping, I have been (trying) to enjoy every bit of this season.
How are you doing? I know kids are coming home from college, and families are reuniting this Thanksgiving, so hey, the holidays aren't all that stressful. I hope you are also soaking in every moment with your loved ones!
In the meantime, while waiting for the turkey festivities to begin, take a peek at some of these Christmas craft ideas to start thinking about what your holiday look will be this year!
A Personal Note from Janine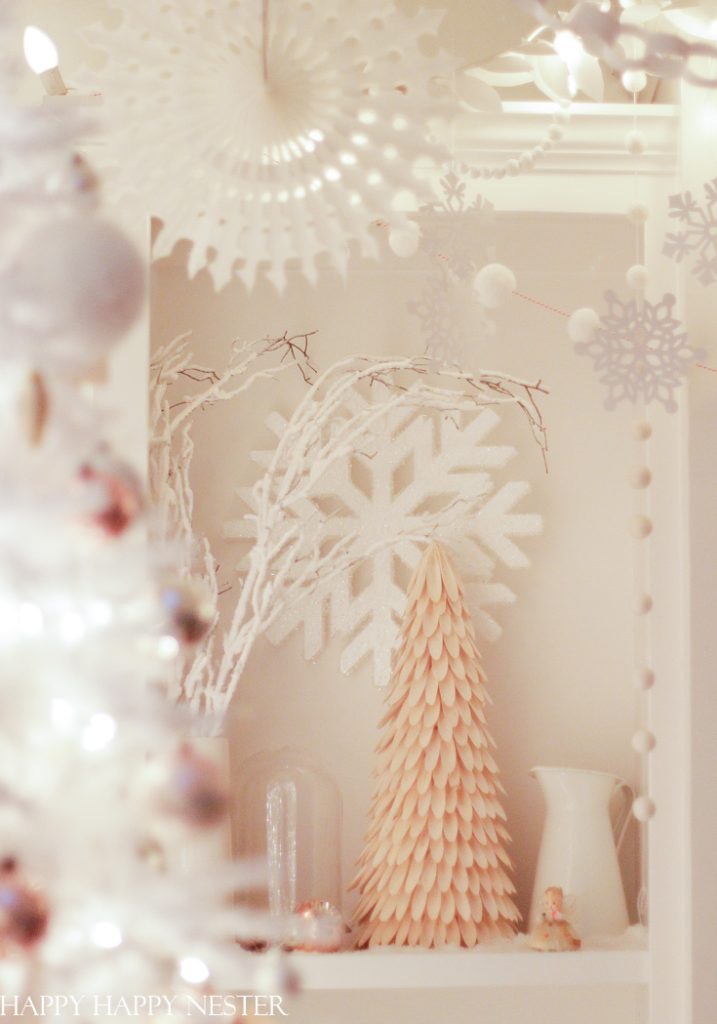 Hello Friends!
We are busy like elves over here. So many fun projects and so little time. I'm staying up late and waking up early, obsessed with crafts and baking.
I remember my mom was super productive this time of year, baking her delicious fruit cakes. Yes, I know fruit cakes have a reputation, but her recipe was so delicious. Her cake had nuts, dates and lots of yummy spices.
Once she baked her many cakes, she would cover them up in shiny tin foil and then wrapped it like a present with a beautiful red or green ribbon.
Her friends waited patiently for her to arrive with delicious breads! I remember how happy they were to receive her annual present.
I'm so sad that we can't find her recipes. Someone in our family has her cookbooks stored somewhere and someday I'll find them
But, in the meantime I'll keep up her holiday spirit alive being my productive little elf!
Happy Thanksgiving!
Cheers,

This Week's Inspiration – Christmas Craft Ideas
*This post contains affiliate links
You better believe that this craft only requires a few supplies and wallah! You will then have created a simple ornament for your tree!
Without a doubt, this is one of my favorite Christmas craft ideas from 2021 because of how popular fabric ornaments are right now and how easy this is to make!
Felt is such a fun fabric to use, and lucky for you, it comes in multiple colors, so you can design these ornaments to match your holiday look!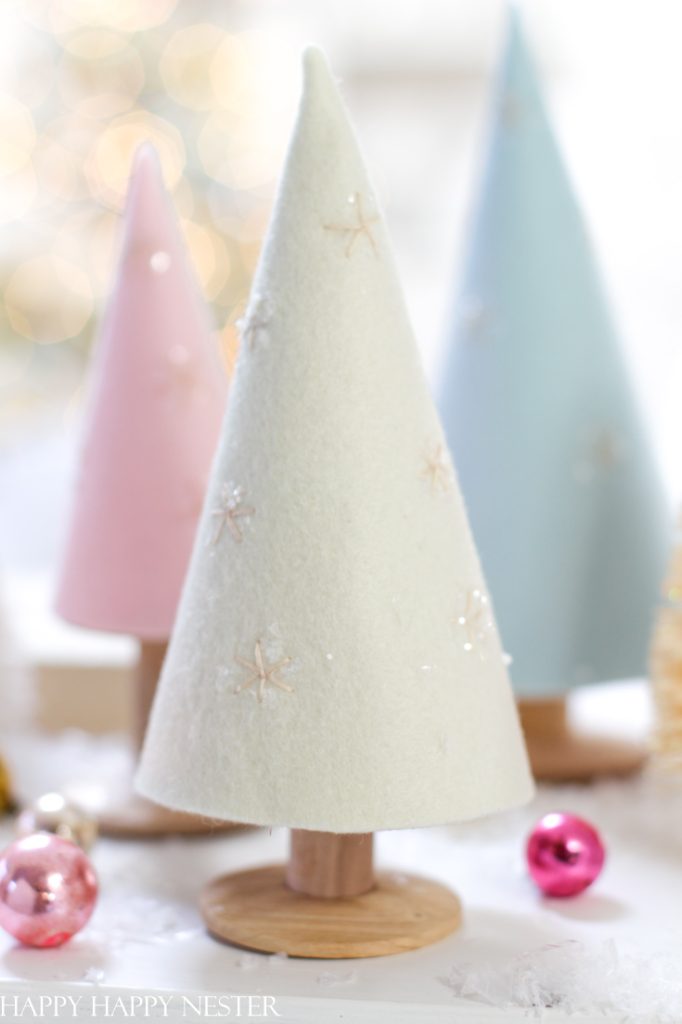 If you like felt, you're in luck because this tutorial will blow your mind with how easy this project is!
Over the years, I have created many tree crafts, but this felt tabletop Christmas tree DIY is by far one the easiest and most fun for the holidays!
This craft radiates elegance and a winter wonderland scene in my mind, which sounds perfect for the given season!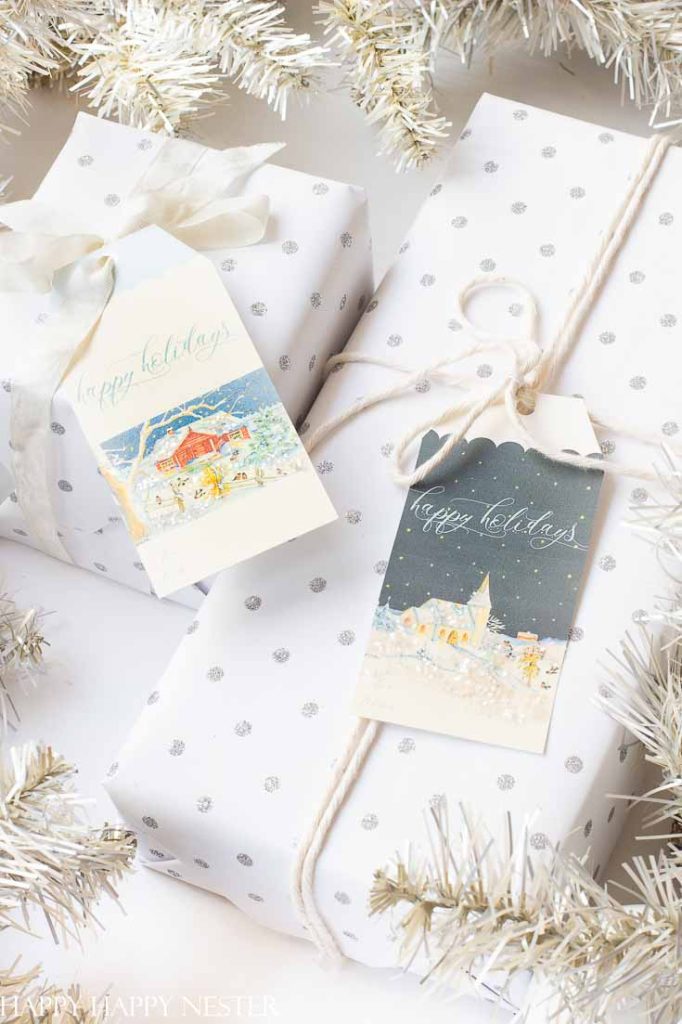 I can't tell you how many gift tags I have designed, but the number goes up every year! I love gifting to my neighbors and friends so much that I created holiday tags to go with your presents.
These vintage tags are one of my best Christmas craft ideas because who doesn't love vintage decor? I am a fan, so why not make a gift tag that fits my passion.
Take a look at my gift tags, plus there are tons more if this specific one isn't your thing!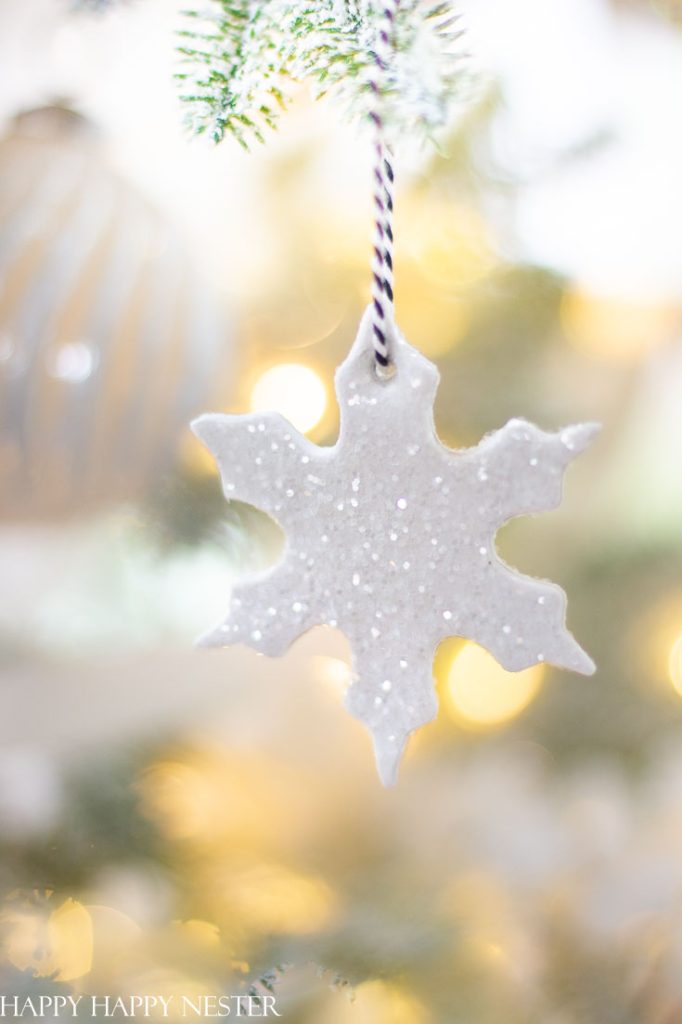 Creating ornaments is easily one of my favorite Christmas craft ideas to design! It makes me happy to decorate a tree with pieces that I have made from the heart.
And these snowflake ornaments are decorations that I place on at least one of my trees every season. I mean, who doesn't love a little sparkle here and there?
Now, this wreath of mine is an oldie but a goodie. If you love vintage decorations, then you will most likely love this wreath!
If you didn't know, I am a collector of vintage ornaments! Seriously, I have boxes and boxes of them stored in my attic, and I might as well put them to use, right? So here we are with this ornamental wreath!
The best part about this decoration is that it's SO simple to create. Trust me. My goal is to craft simple and easy decor pieces to make life easy for you!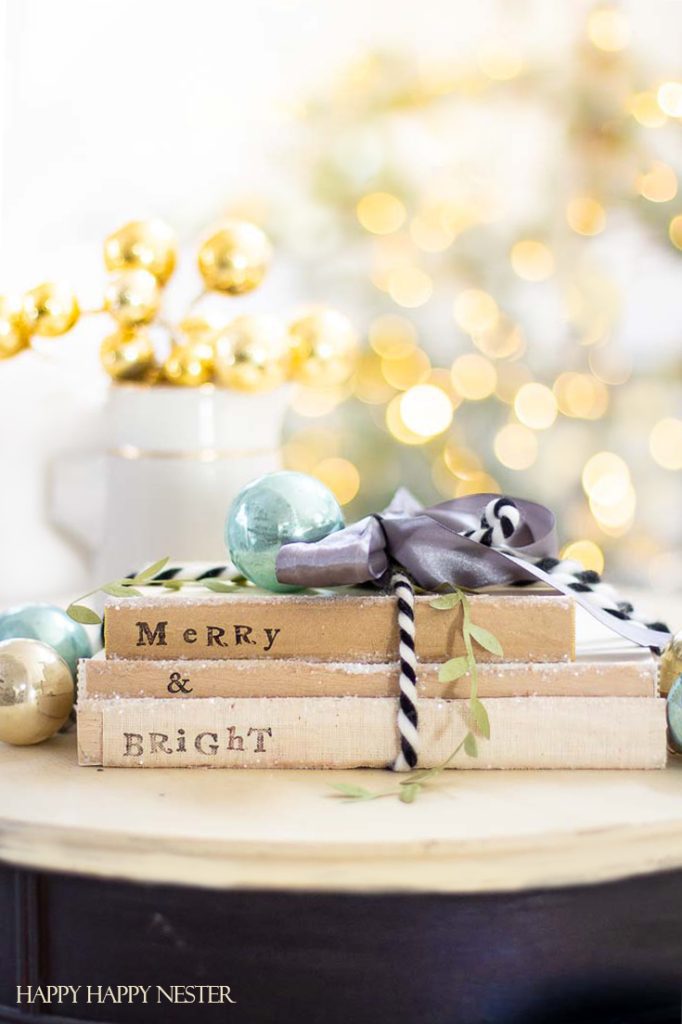 Now I don't know about you, but I use books as decorations. I know very few people who do this, so I'm curious, do you use books as decor?
Whether you do or not, this is one of my top favorite Christmas craft ideas that include books!
Like most of my crafts, this is yet another simple one to create for the holiday season!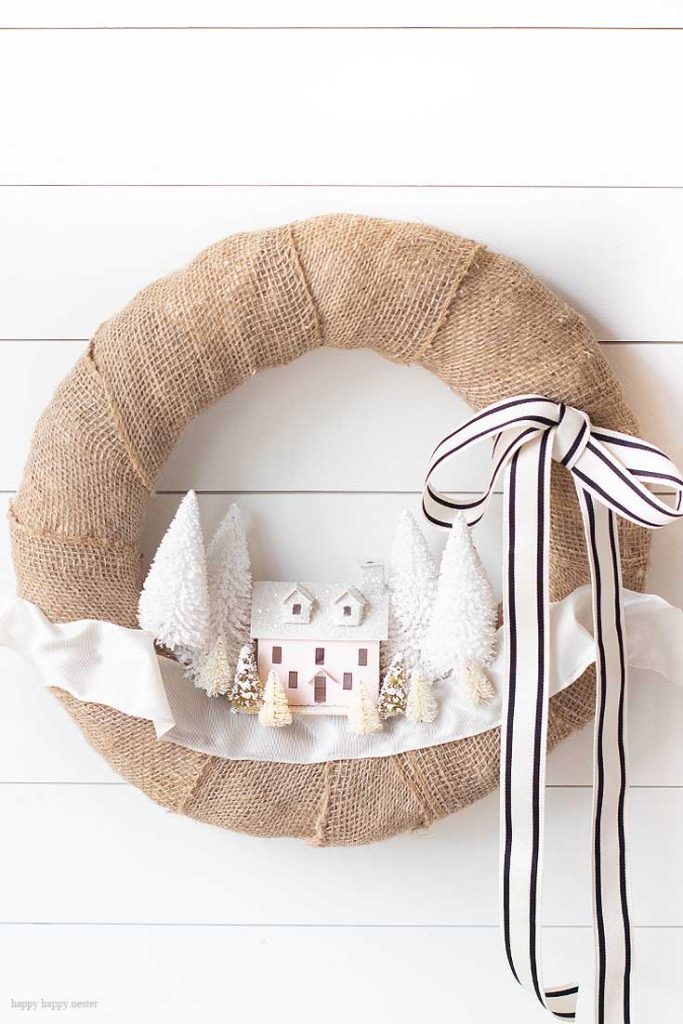 Woo hoo! Another craft, another wreath! Here is a wreath that I have hung up in my house at the moment. It's adorable yet elegant because of the village houses and simple details!
I have always adored mini pieces such as trees, animals, and village houses when decorating for the holidays. So this wreath was just the perfect creation to bring all of those decorations together!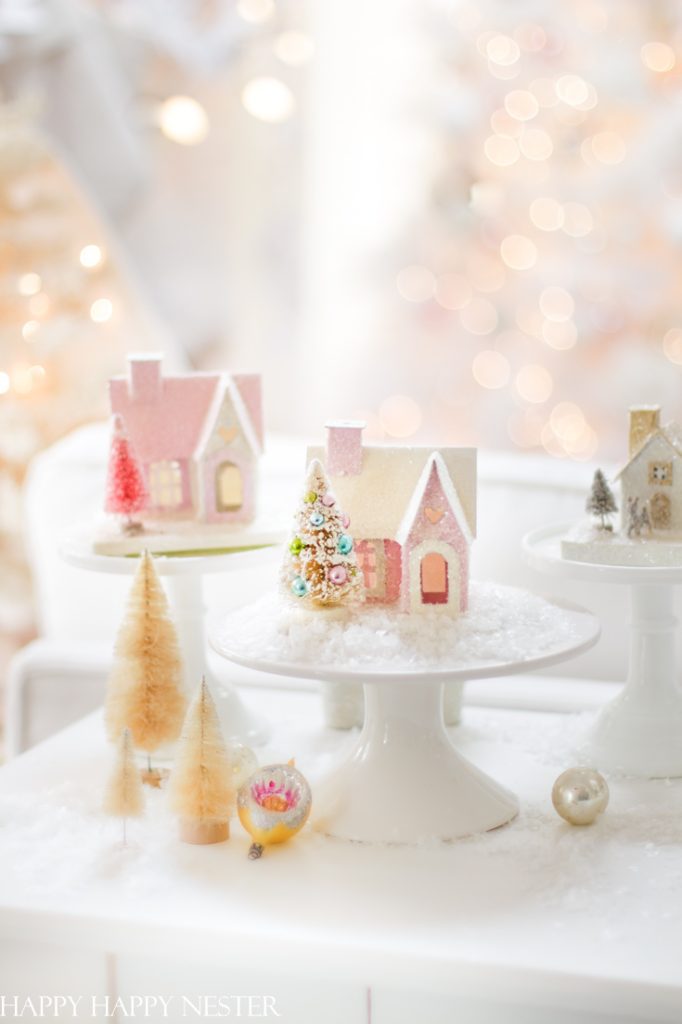 Like I've mentioned before, I love mini decorations, especially houses and villages! So here are some of the best mini paper houses you can get for the holidays!
I rounded up quite a few kits as well, so if you are feeling crafty, you also have the option to make a Putz house!
---
This Week's – Boutique of the Week (Amazon Christmas Gifts for Him)
*The following post contains affiliate links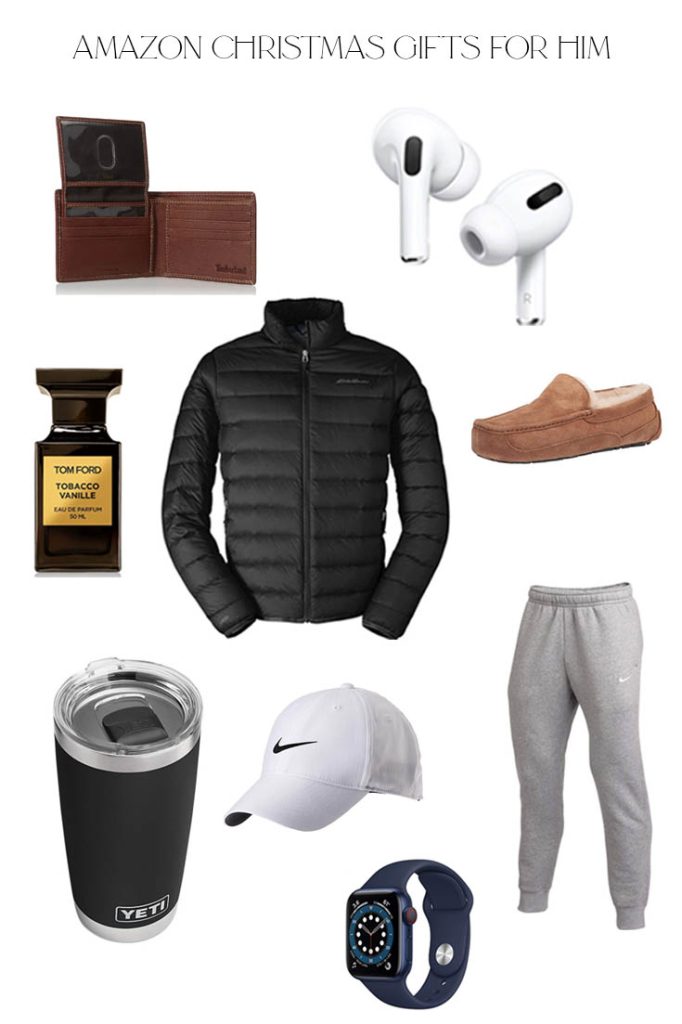 Feel inspired to give back with these Amazon Christmas Gifts for Him. With this collection of clothing items, accessories, and valuable tools, your favorite guy, without a doubt, will be happily surprised this Christmas.
Besides giving the usual "guy gifts" like socks and underwear, finding the perfect present underneath the tree can be challenging. Luckily, you have an easy and accessible selection of gifts for him to choose from!
And besides, shopping online saves you more time anyways!
---
My Favorite Things – More Christmas Craft Ideas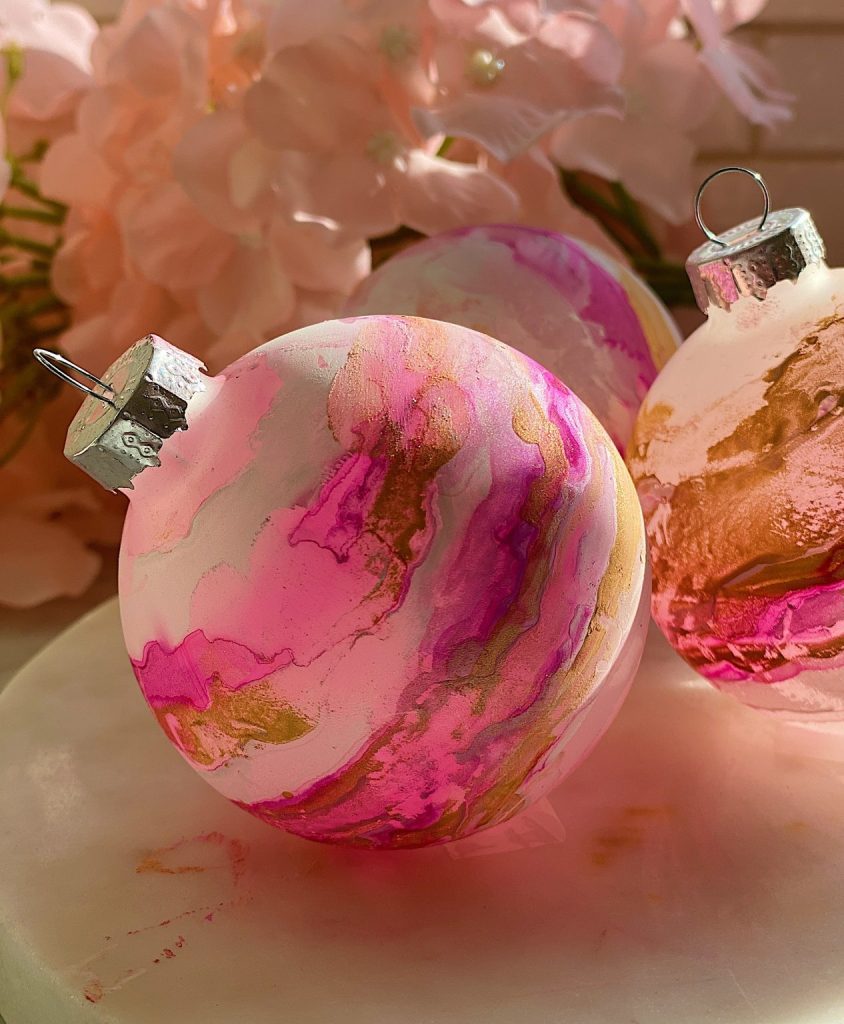 I love decorating with the color pink. Every year, I transform my bedroom into a pink winter wonderland. Since I am hunting for pink decorations, I thought I would share my good friend, Leslie, because she has a great pink DIY.
This is one of the prettiest ornaments, and I am so thrilled to tell you that this craft is not only easy, but it's worth it.
Try something new this season and add some pops of pink on your tree with one of Leslie's Christmas craft ideas!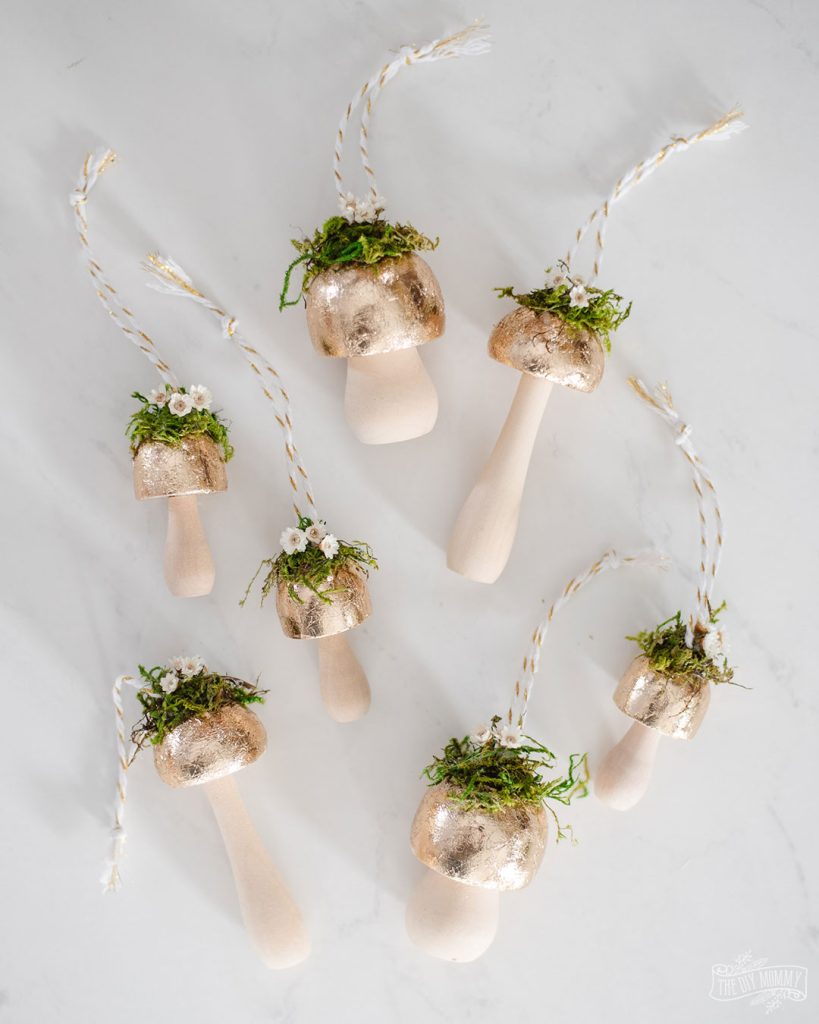 Want to make a unique DIY Christmas ornament this year? These Cottagecore inspired mushrooms are adorable and so easy to make! Let me show you how with my dear friend Christina's tutorial!
Ornaments don't have to be expensive or time-consuming! Make these colorful boho tassel ornaments in only 5 minutes. All you need are yarn and wood beads!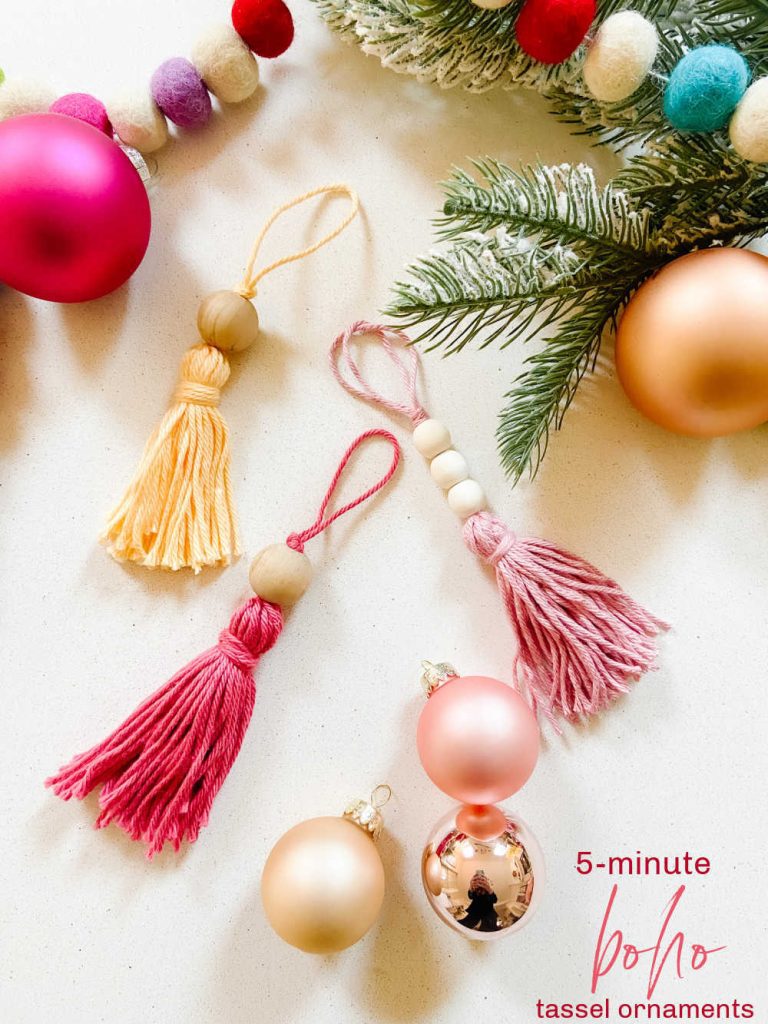 I love the hygge feel of boho decor and my friend, Jen, has some of the best Christmas craft ideas, including these boho tassel ornaments!
Put together these fun decorations in just under 5 minutes! Simple and easy, just the way I like it.
---
Christmas Decorating Ideas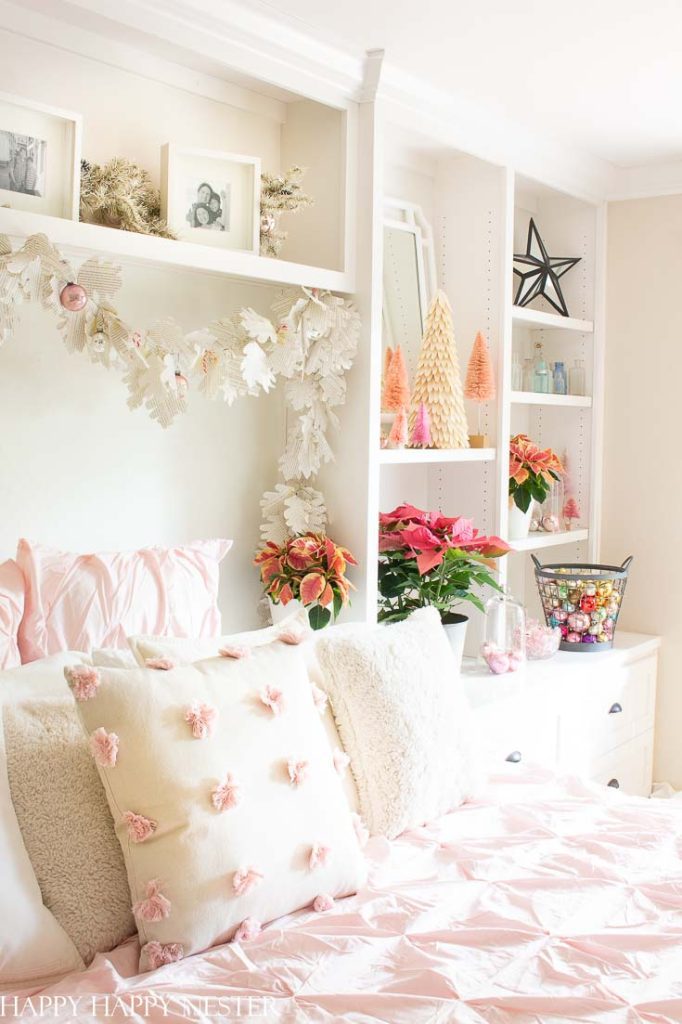 For some strange reason, I always decorate our master bedroom in an Easy vintage Christmas bedroom decor during the holidays.
I guess that vintage and pink are my go-to styles and what makes me happiest!
The color pink makes my heart skip a beat. It strikes a happy chord within my soul, and with the dark days of Winter, I need all the rays of sunshine I can get.
I'll leave this here in hopes of inspiring you to create that unique space this season!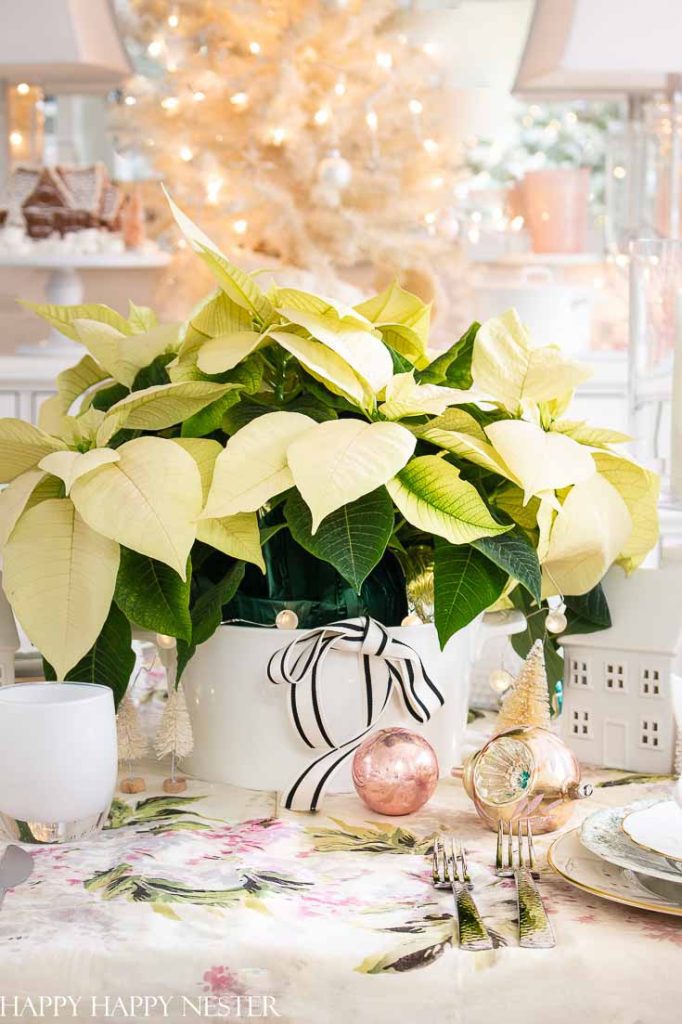 I know we all decorate our dining room for Thanksgiving, but what about Christmas? Since I am the biggest decor fan, of course, I decorate my dining room for the holidays.
There's just something so special about decorating a space to enjoy homecooked meals with loved ones.
Whether you do or don't, hopefully, these decorations can inspire you to try a new look this season!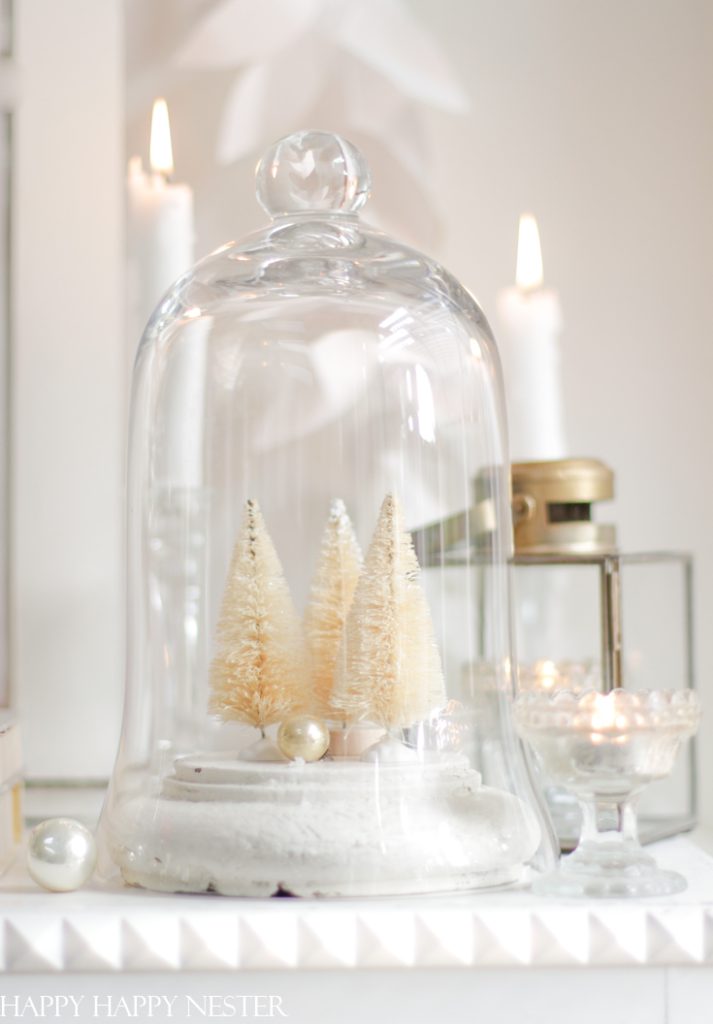 Sometimes we need some warmup decorating ideas before the holidays kick in. So, here are seven decorating ideas that will spark inspiration in your home!
I've always been a big fan of creating a comfortable, elegant space full of decorations, Christmas craft ideas, and more!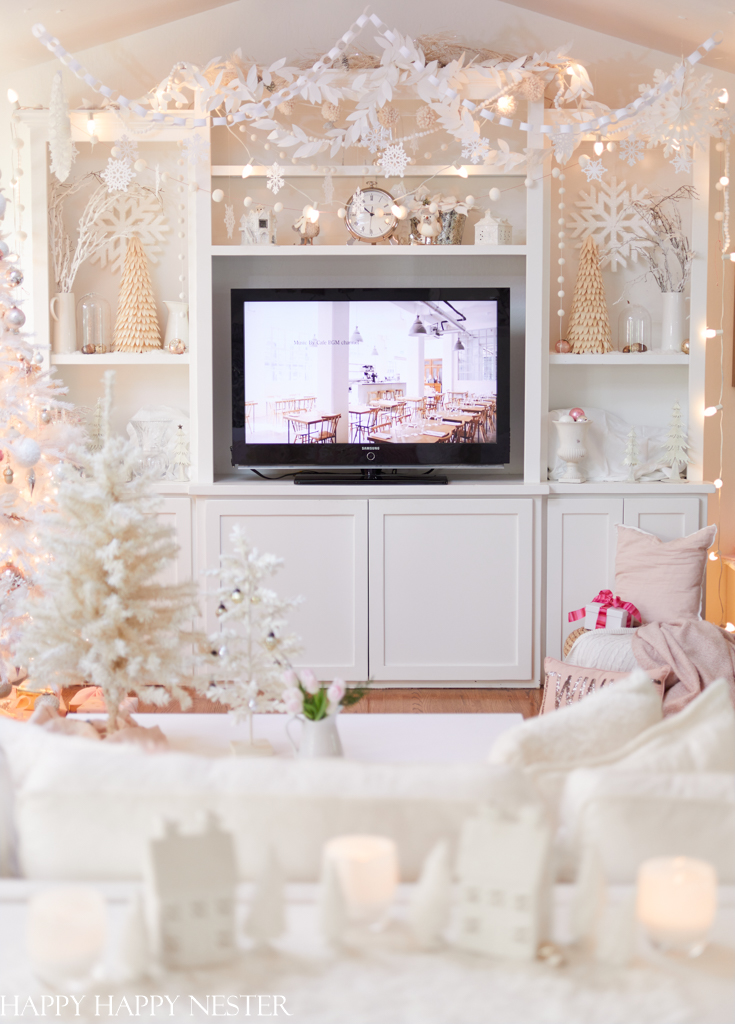 Can you guess my favorite holiday movie? If it's not obvious enough, we love the film Elf. We watch it every year (multiple times), and it never gets old.
We have watched it so many times that it has inspired me to decorate my house like a specific scene, and wow! But, after hanging paper snowflakes around the house, I never went back.
If you love Elf as much as we do, check out my house tour and create a new look for the holidays!
---
Trending Over On The Blog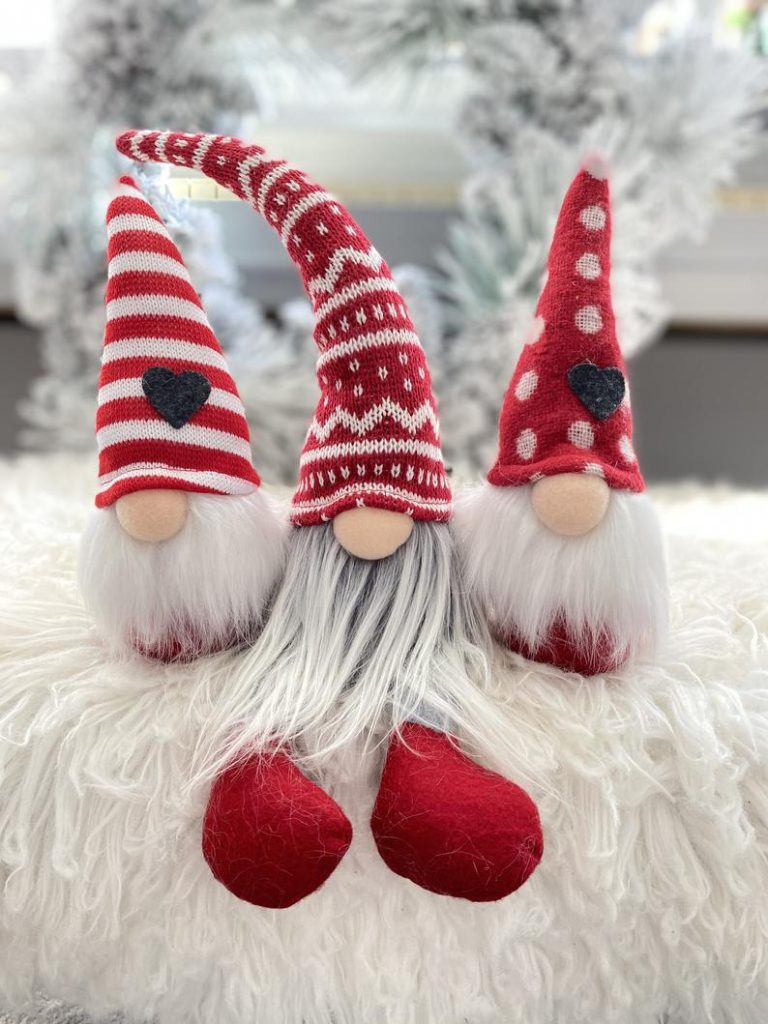 Did you know gnomes are popular right now? I remember I became interested in them years ago, but no one knew about them until now.
Thankfully, I have a whole collection of Christmas gnomes that are perfect as decor!
Take a look at what the hype is about, and be ready to take a few of these adorable characters home with you.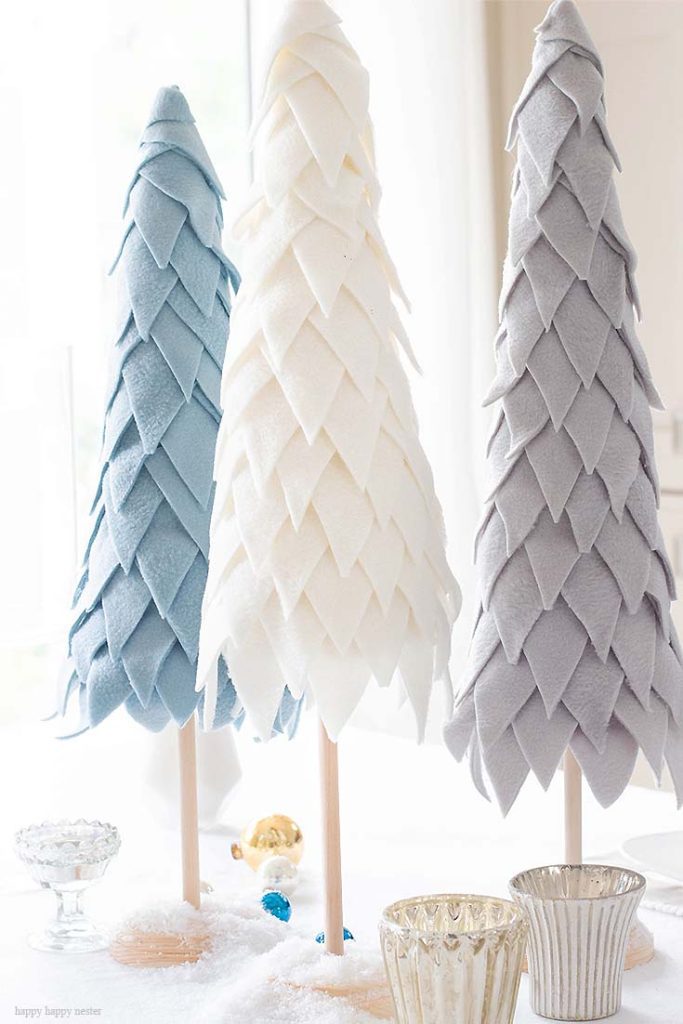 So, today you are in luck. I'm sharing my latest fleece cone Christmas tree tutorial with you. As you know, I'm obsessed with anything that is felt related. So, Yup, I have quite a few felt crafts!
So, when I spied these adorable felt trees over on Pinterest, I immediately knew that I had to make them. So, after a little bit of planning, my husband and I came up with the best way to create these beautiful miniature trees.
I'm happy to say that my version only cost a couple of dollars, which is good. Check it out!
---
This Week's Tip – Quick Way to Light Candles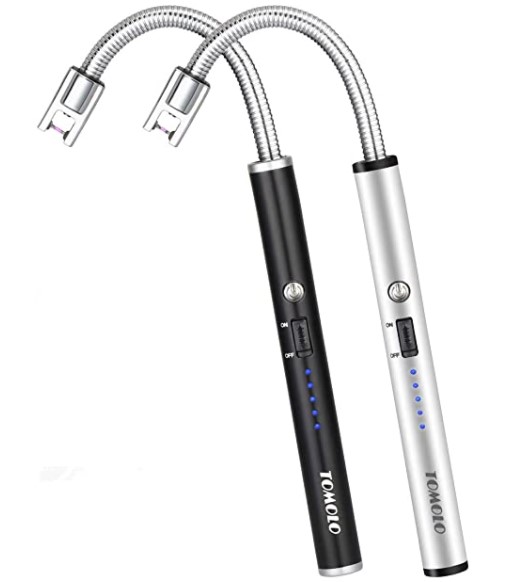 Built-in rechargeable lithium battery design, you can use the USB port to charge it through a computer, charger, power bank, etc.
When fully charged the 5 LED lights will illuminate simultaneously. Once the lighter is fully charged, you can light many holiday candles in your decorated home.
It has a built-in 6-second automatic power-off chip protection and external safety lock switch can effectively prevent children from the arc.
When doing photoshoots that use candles, I need a lighter that is quick to light a lot of candles, and this rechargeable candle lighter is the best!
It takes about 5 minutes to charge and it lasts for a long time! I don't have to worry about finding matches and lighting them from the stove or sparking the match against its box over and over waiting for a flame.
My Latest Obsession – Christmas Pillow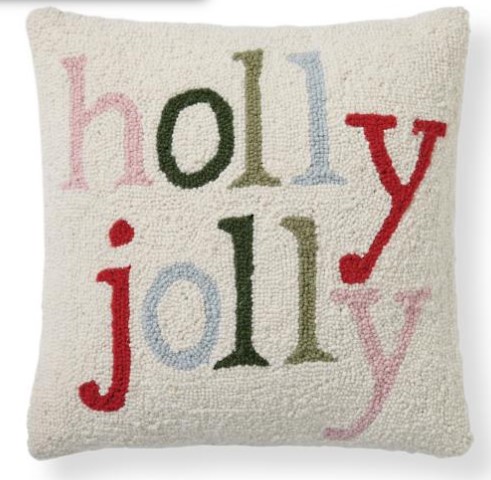 Lately, I have been obsessed with Christmas pillows but this one in particular! I have a ton of pillows for every holiday, season, an event you name it.
BUT, Christmas pillows are my favorite pillows to buy. Why? Well, because they are so cheerful and I love the sayings that are printed on the pillow.
For my bedroom, I wanted something bright and fun to put on my bed. Once I came across this "holly jolly" pillow, I knew it would look perfect alongside my existing holiday pillows.
It's honestly the cutest pillow and will look perfect in your home!
---
Hello, everyone!
Writing about Christmas and inspiring others with creations of mine makes me smile. Hopefully, with some of my Christmas craft ideas, you were able to find something to design. If you can believe it or not, I'm still here crafting and creating away so stay tuned for more and MORE Christmas content!
(PS, if you stayed till the end, my Christmas tree count is currently 6)
Have a great weekend!
Cheers,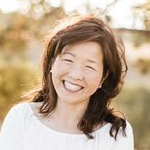 Latest posts by Janine Waite
(see all)