What better way to decorate your home this fall than with a DIY Felt Banner. This is an easy no-sew craft that can be made in a couple of minutes. String it onto twine or a pretty ribbon of your choice.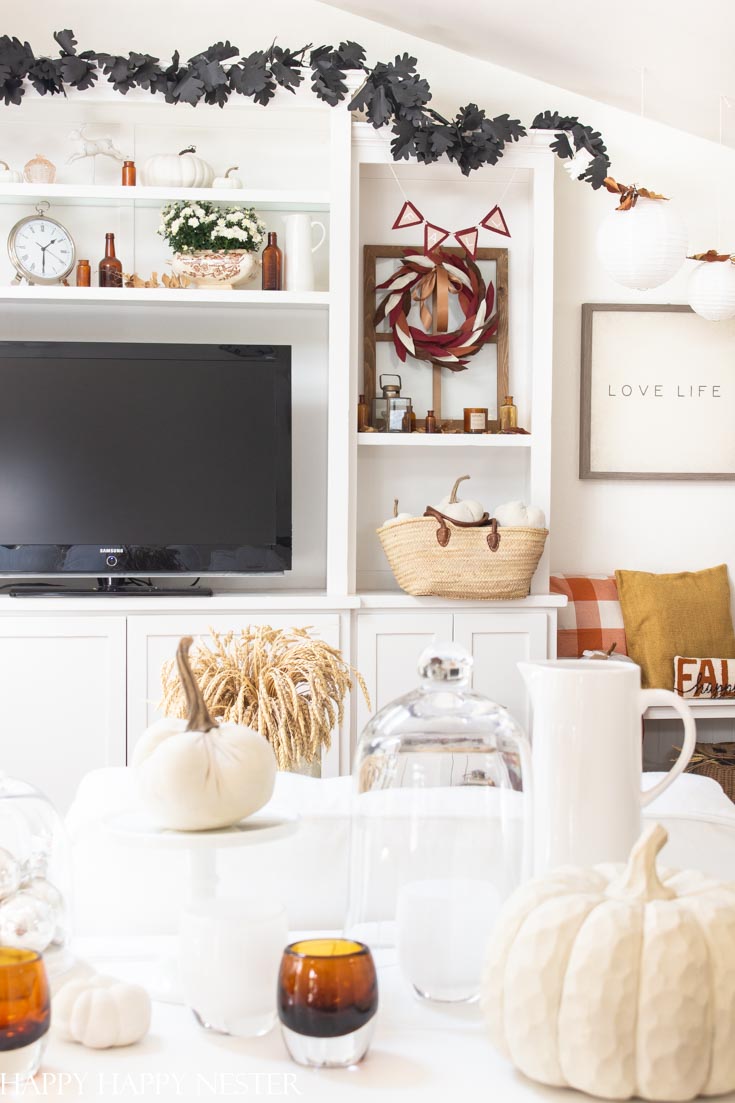 I'm busy this time of year, but I love it. There is so much to celebrate when it comes to various holidays and seasons. I almost didn't post this fall banner, but then decided that since it popped up in my fall living room tour and did a guest appearance in my chunky wool pumpkin post, it was worthy of a post. You can say that I made a few banners.
It is such a simple banner to make. And it is fun to play around with whatever color felt or fleece that you prefer to use. A reader made one and couldn't decide between two colors, so she made it with both and alternated with the banners. The sky is the limit.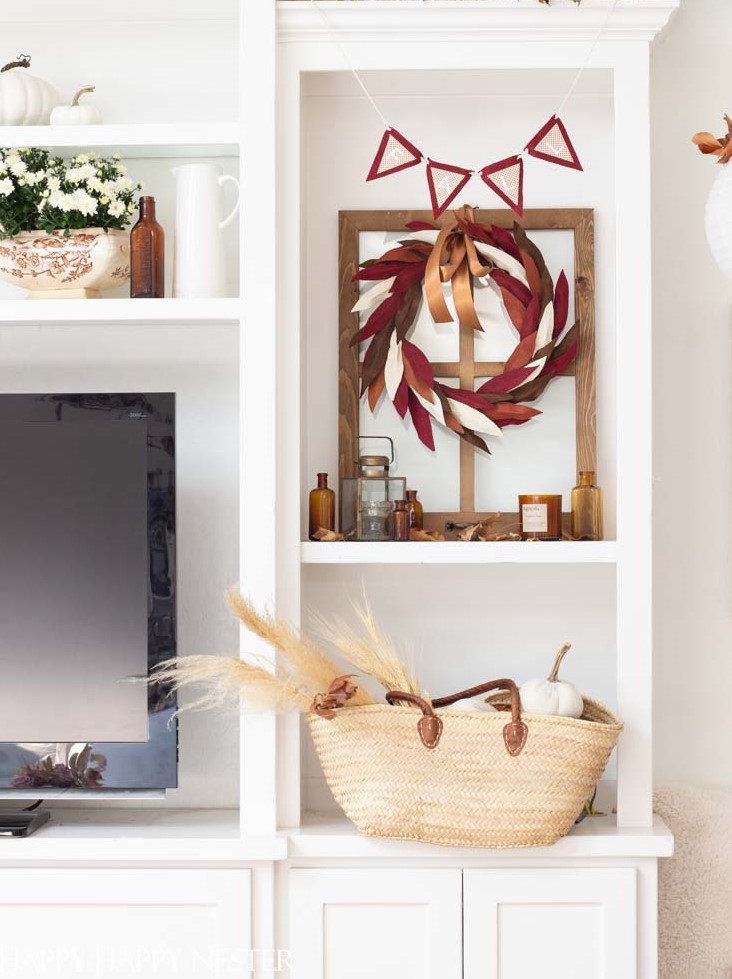 Easy DIY Felt Banner Tutorial
*The following post contains affiliate links
Supplies You'll Need for this Fall Banner
Free Printable – Fill out the form below to receive your printable (includes both HAPPY and FALL)
Download Here
Skewer or Hole Punch
Scissors
Glue Gun
Instructions For the Fall Craft
1. Print out the banner on white cardstock paper. Cut out the letters.
2. Cut out felt pieces for each letter.
3. Glue each letter onto a felt triangle.
4. Make holes in the top corners of the felt triangles.
5. Now string the letters together. Begin by threading the ribbon from the right top hole. Make sure the felt is face up and thread the ribbon going through the hole from the front side to the backside. Then bring the ribbon to the backside of the left hole and come through the hole to the banner's front. Repeat this process to the next letter. If you do this correctly, then the ribbon will mostly show up on the backside of each banner, as pictured below. I hope this makes sense.
6. Space out the letters to your preference and hang in a window, door, shelf, or mantel.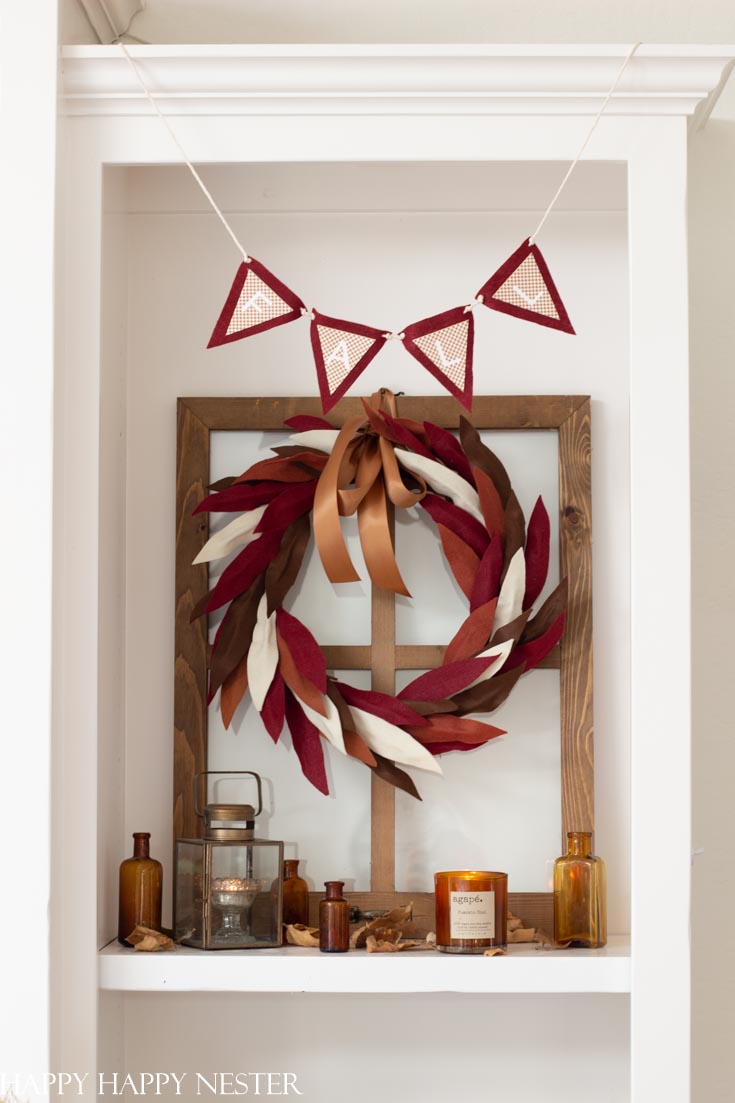 Remember, you can choose whatever color felt or fleece you like for this craft project. Also, the colorful wreath pictured here is a Fall Felt Wreath Tutorial.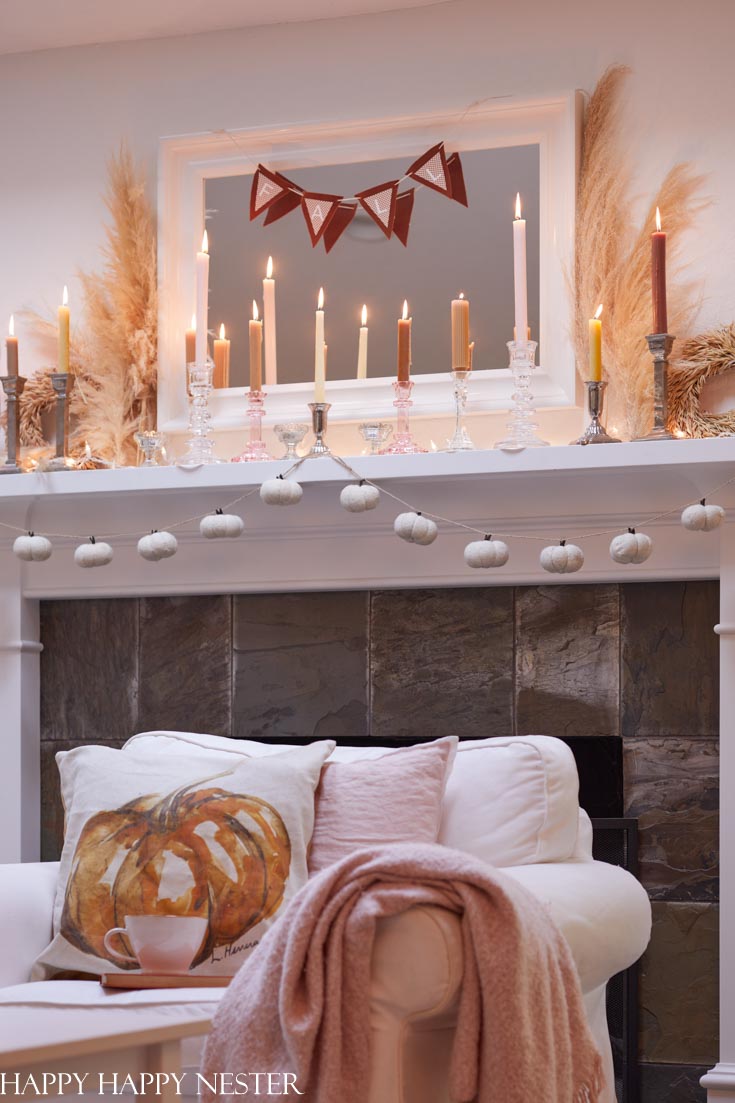 Happy Fall to you and your family! This is a simple DIY felt banner project, and I hope you have a chance to make one. I enjoy creating them for you.
Cheers,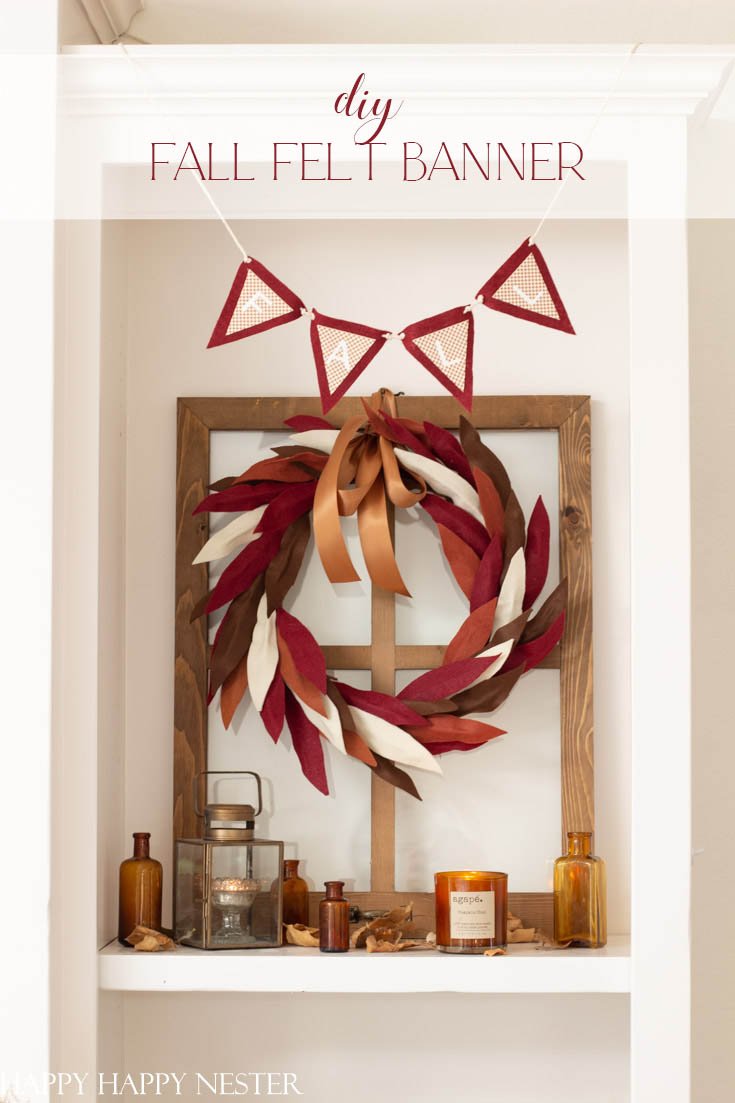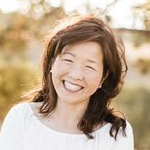 Latest posts by Janine Waite
(see all)