A Feather Tree is a Happy Craft for today.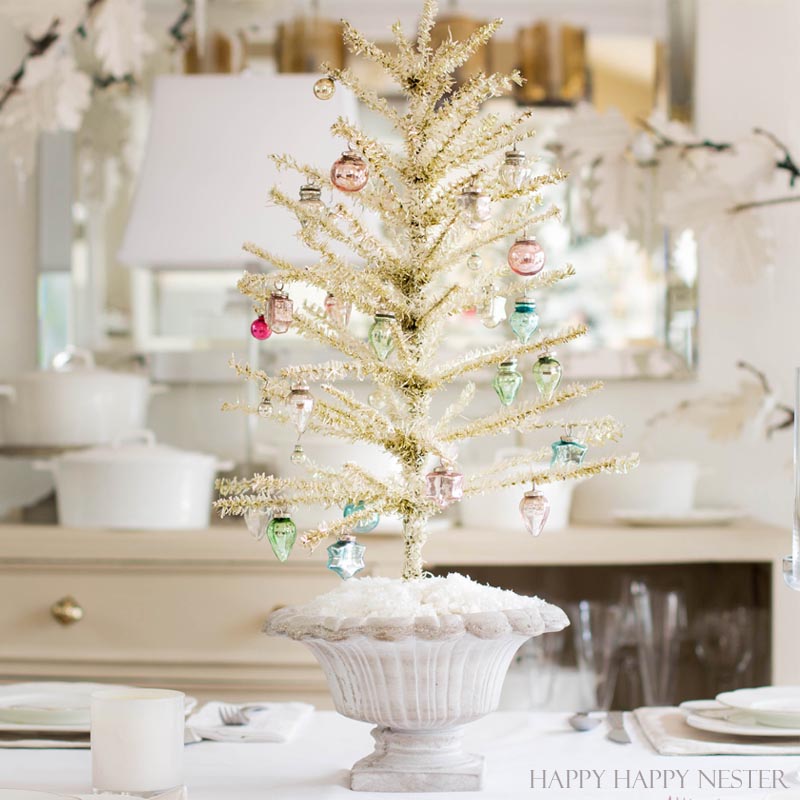 The Inspiration for My Vintage Feather Tree
After finishing up my latest blog tour, I took a long deserved break.
And to make it even sweeter, my husband and I found ourselves alone on a date!
It is funny now that the kids are older, we are slowly morphing into empty nesters.
Gosh, I may have to change my blog name.
But, anywho, we planned a fun day out at the Alameda Antique's Flea Market.
So, this fair is fabulous and has rows and rows of booths, about 1,000 vendors. They have about everything you can think of.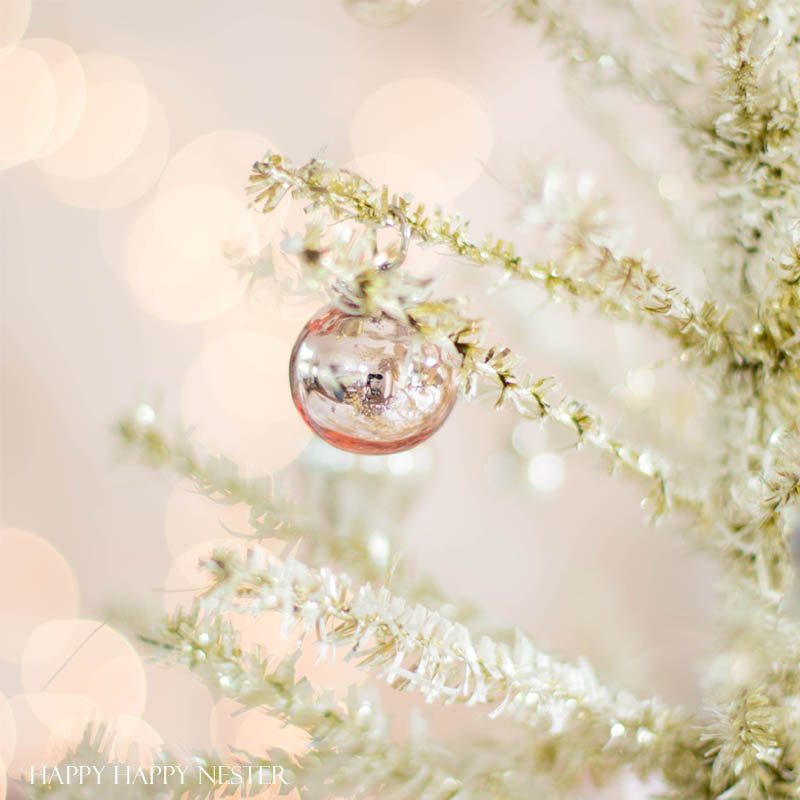 Well, after perusing the endless aisles, we headed to the adorable old town of Alameda.
I spied an adorable boutique shop called Daisy.
You know when you find a shop that is so unique and it feels like you found a special shiny gem.
So, every inch of the store was supplied with many beautiful vintage type of holiday decor. They had a ton of ornaments on display and they had about 10 vintage style feather trees.
I was smitten!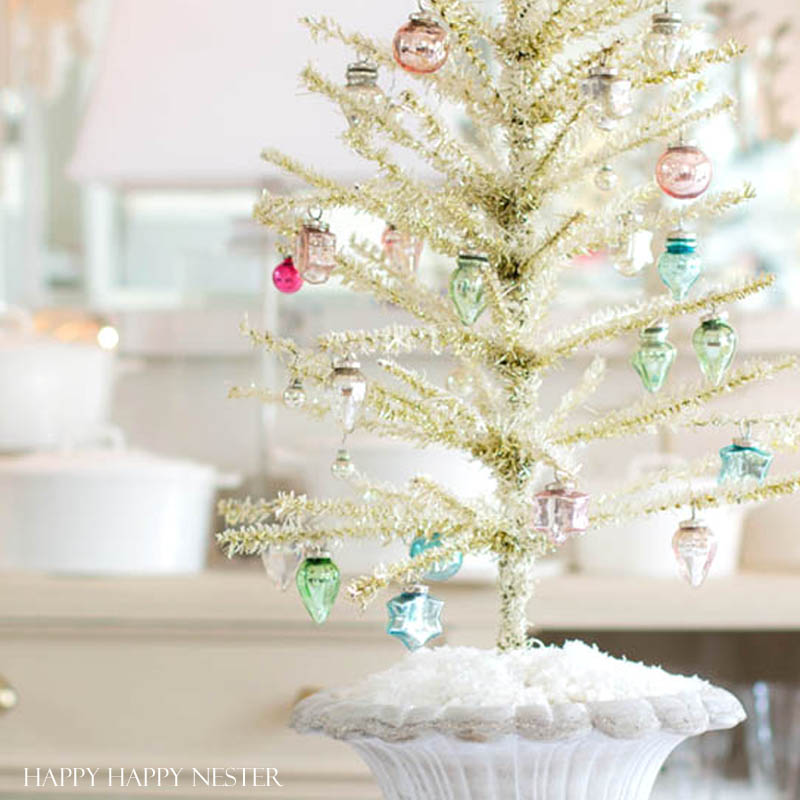 My husband and I were studying the trees, wondering how I could make my own.
Well, all day Monday my head was humming with these trees on my mind.
Eureka, I had an idea.
And it was an easy idea and one that you and I can make.
So, I headed to our garage and rummaged through all my holiday decorations. And among the pile was one of those very tinsel ladden trees that you can buy at Target.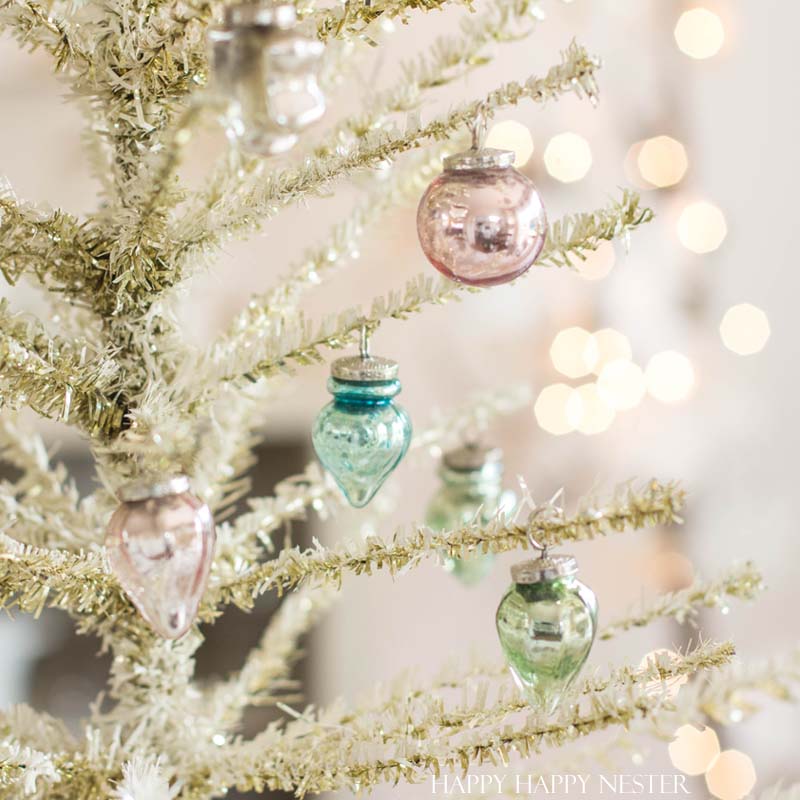 Funny Incident Happened
I got to thinking, what would happen if I gave the thing a major trim?
Hmmm… well out came the scissors and a trash can, and I went for it.
Tinsel was flying everywhere.
So, I was listening to my music via my iPhone earbuds, like my teenagers. I was happily tuning out the world and I couldn't hear the police knocking at my front door!
Ok, I turn off Sinatra… yes, I listen to old music and I head outside to my front yard. I find police circling my house!
They look concern and say, are you ok? I'm like, I'm totally fine!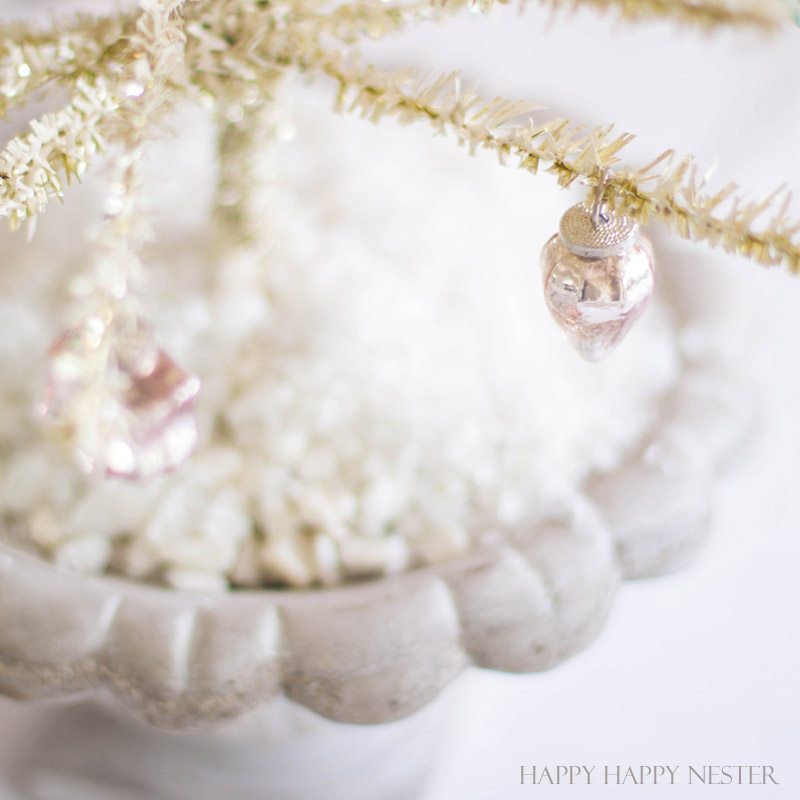 Now I must let you know that I'm always wearing my old green fleece coat. And, when I'm wearing it, my husband calls me a bag lady.
Ok, I had that coat on as well as my fleece slippers which just so happen to be all covered in tinsel!
So, yes, you can say, that I'm seriously obsessed with my vintage feather tree creation.
Well, everything turned out ok, and now I know that I need to make sure my side gate is not left open.
We have hyper-vigilant police in our town!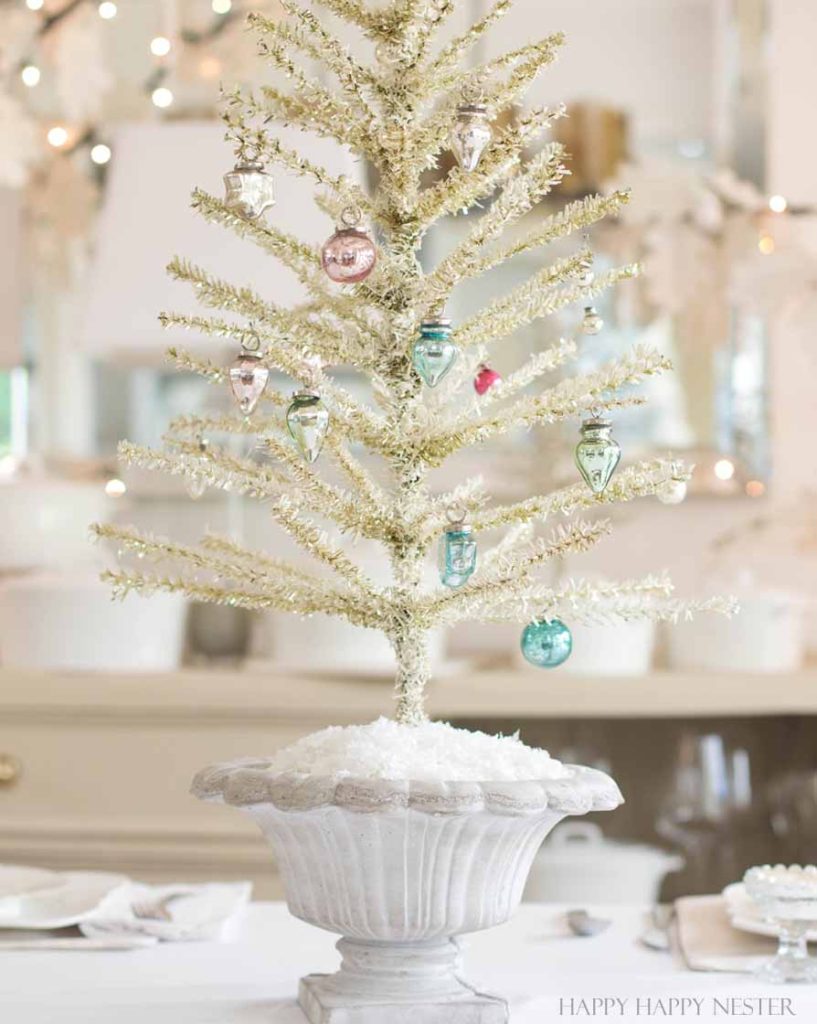 German Feather Tree History
So, I adore these trees. And it was so interesting to learn over on Wikipedia that these trees were the first artificial trees in the United States.
In the 1880's – 1890's Germany was concerned about the deforestation going on environmentally, so, they manufactured these cute trees with green-dyed goose feathers for pine needles. The branches were sparse to allow for the candles to perch on the branches. Also, they were fashioned after the German White Pines that tend to have small short pine needles.
They range in size from 2 inches to 98 inches.
Well, let's get this project started.
*The following contains affiliate links.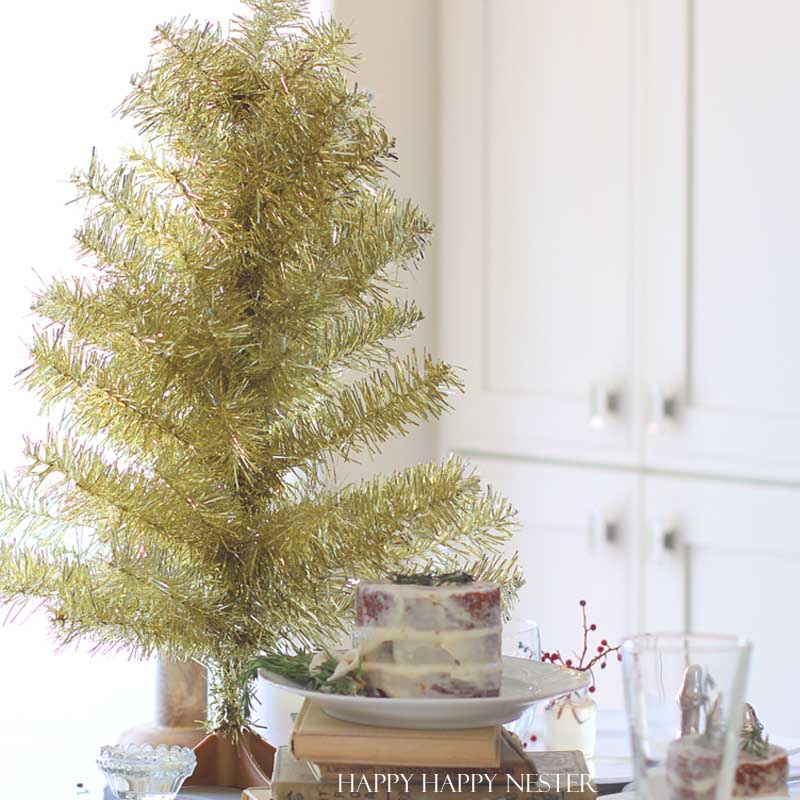 DIY Feather Tree
Supplies:
Scissors
Container/pot
White Garden Rocks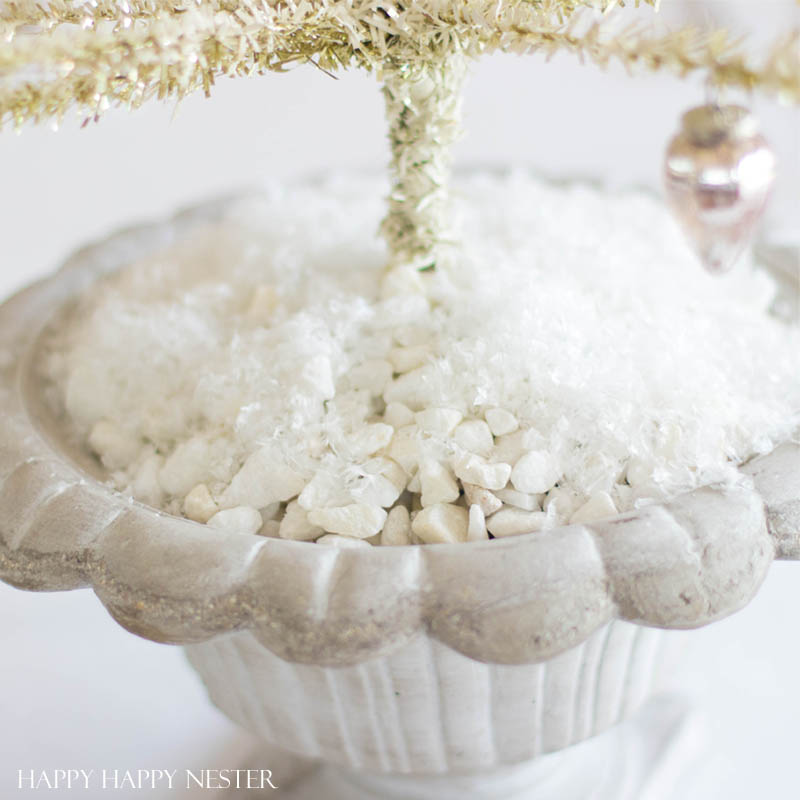 Instructions:
1. Trim all the tinsel down as short as you prefer.
2. Paint the tinsel whatever color you want your tree to be.
3. Find a container to place your tree in and place rocks on the bottom.
4. Put the tree stand on top and cover with more rocks to make stable.
5. If you want, you can add fake snow on top of the white rocks.
6. Decorate the tree and you are done!
Well, I'm thoroughly enjoying our tree in our dining room and my latest holiday table decor. Make one for your home and Happy Creating and Happy Holidays!
Cheers,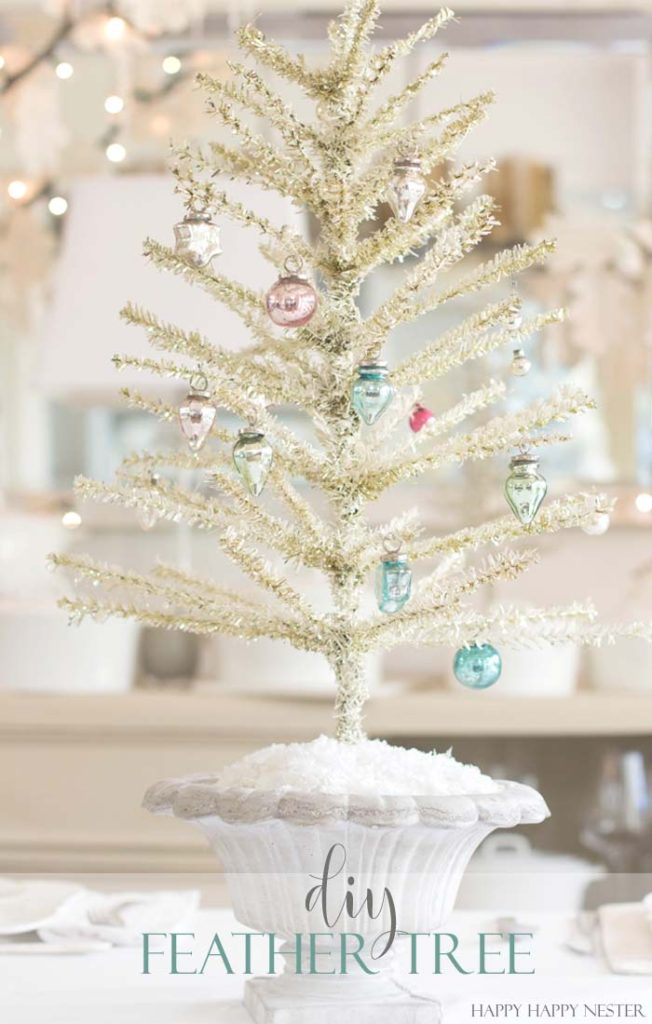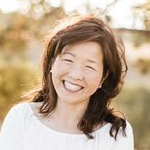 Latest posts by Janine Waite
(see all)