Let's take a look at some Antique Copper Decor and More. It feels like copper has made a comeback in popularity, so I thought it would be fun to feature a few pieces over here.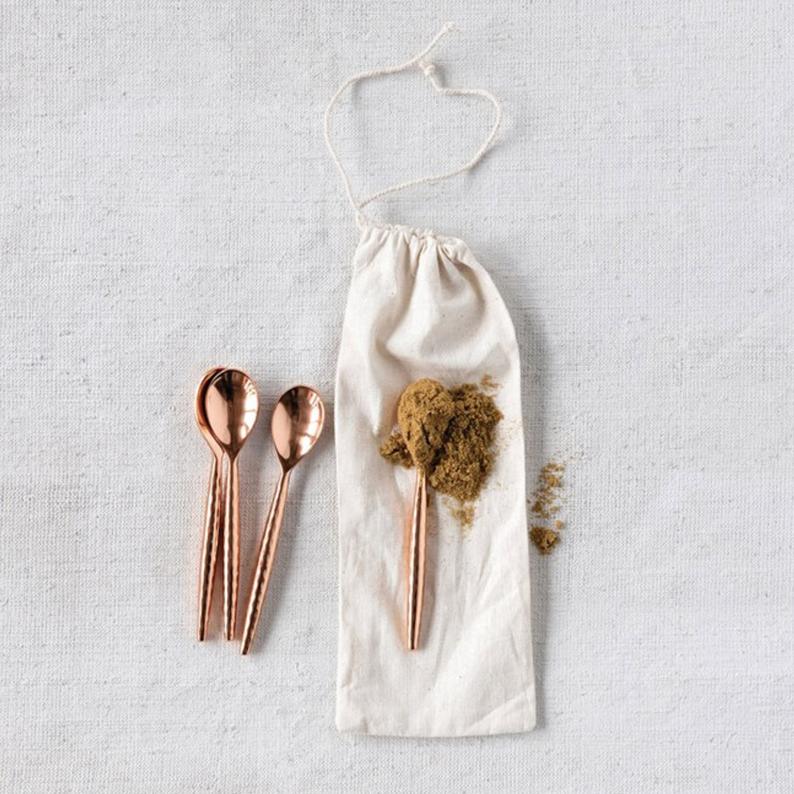 Before we get started on this week's features, here are the last three Boutique of the Weeks:
Well, let's dig into these beautiful copper decor!
Vintage
Note that these items will sell out since they are antiques, and there is only one item available. I'll try to replace them as they become unavailable.
*The following post contains affiliate links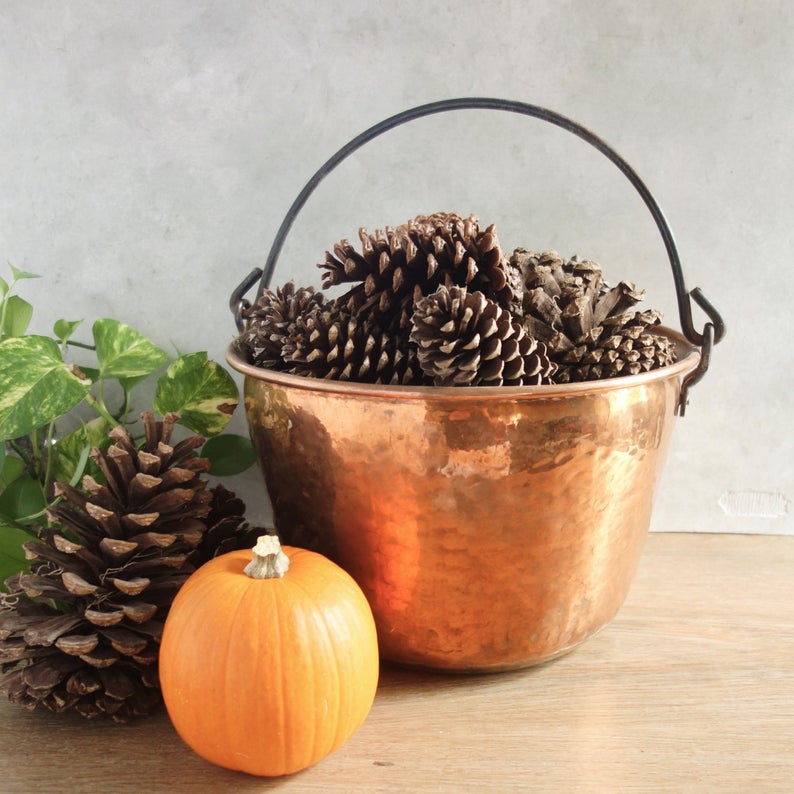 This cauldron is made of solid, hammered copper. It is unlined and has visible brass soldering and a rolled edge. It has a heavy iron bail handle and a lovely decorative loop to hold the handle. It appears to be handmade, and it has a great French farmhouse style.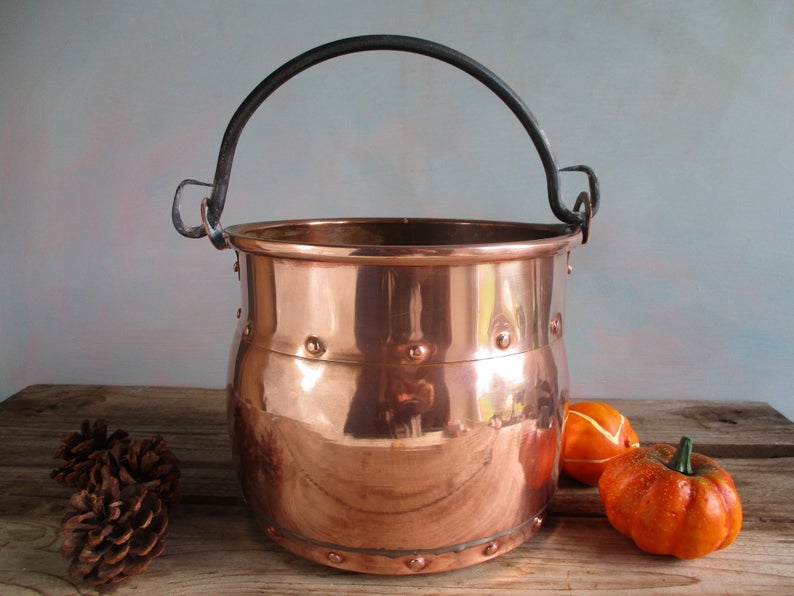 A splendid French copper cauldron. These vintage cauldrons are not really designed for cooking with but are decorative items.
This cauldron is of quite a small size but has a real decorative appeal with it's riveted construction.
You've gotta love this beautiful antique copper decor!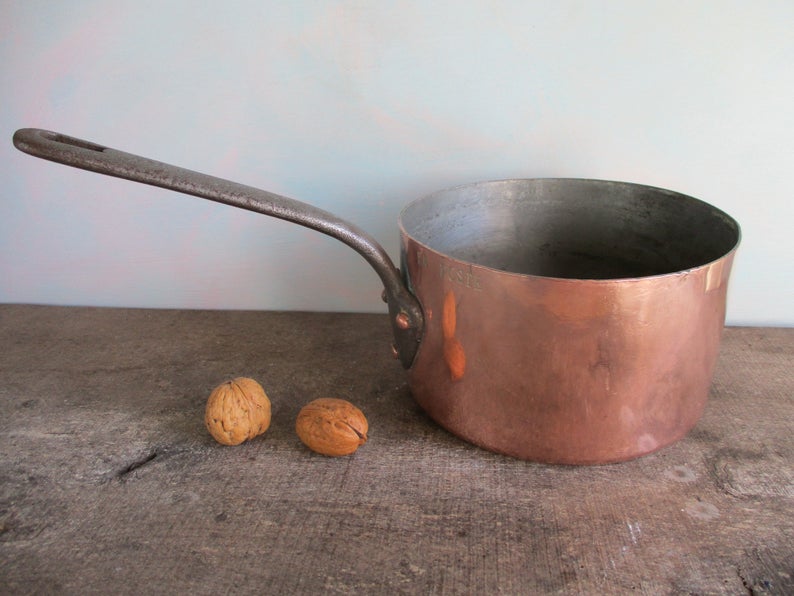 French antique copper pan. La Poste pan. Here we have an absolutely fabulous antique copper pan with La Poste, the French post office, stamped on the side. On the other side of the handle, there is a cockerel stamped into the copper.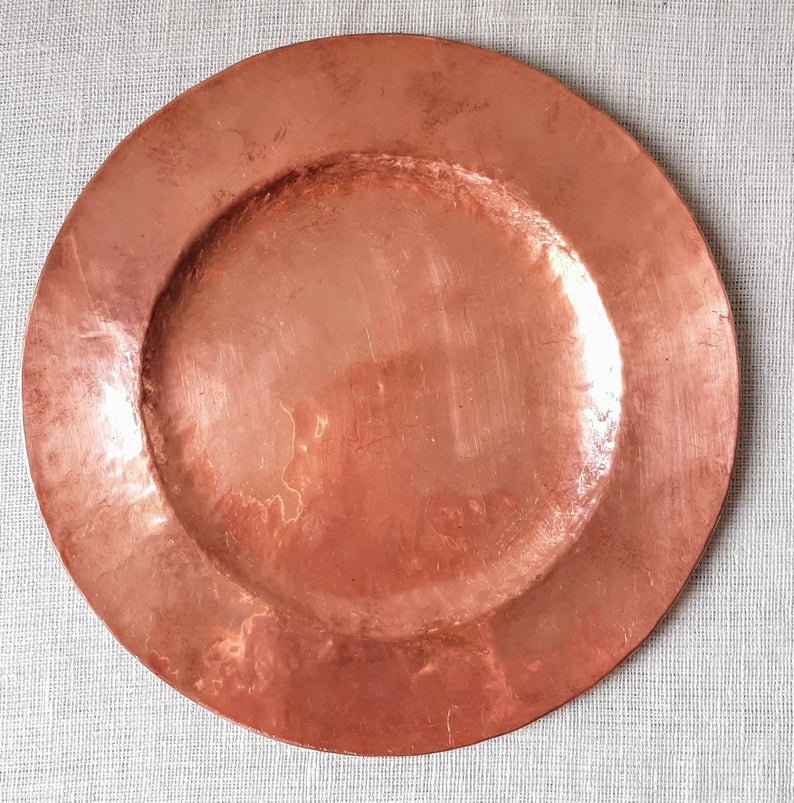 A vintage copper plate is slightly hammered and comes from Germany. It can be used for multiple purposes: as wall decor, a fruit bowl, a trinket dish, an offering plate, etc. The item is vintage, with lovely signs of use and time
This is a pair of vintage copper candlesticks. They are made by Copper Craft Guild and are in excellent vintage condition. Oh my goodness, I love this antique copper decor of candlesticks.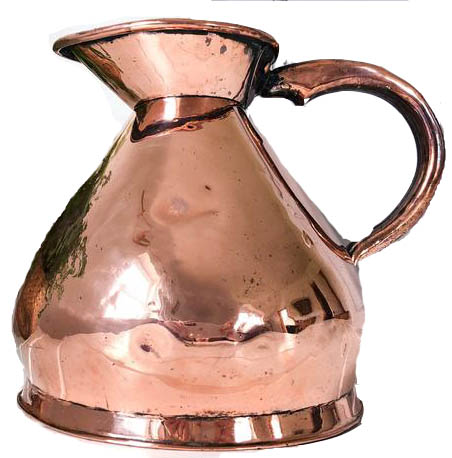 Antique Edwardian Copper Pitcher
This is a beautiful large, heavy Edwardian copper jug with HALF GALLON stamp to one side. Dating to around 1901-1910 it has a classic box trigger style handle and tapering haystack body and would have been used as an ale or beer pitcher at harvest time.
New Copper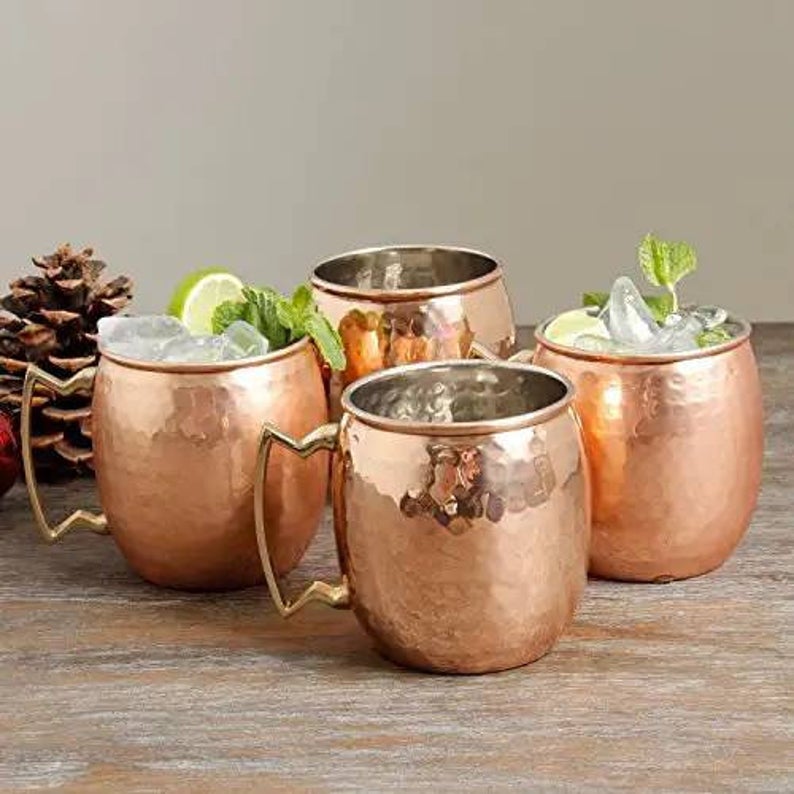 These shiny vessels have 2 solid walls: copper outside, stainless-steel inside and hold 18 oz of your favorite drink. They are heavy-duty and super sturdy; they weigh over half a pound each.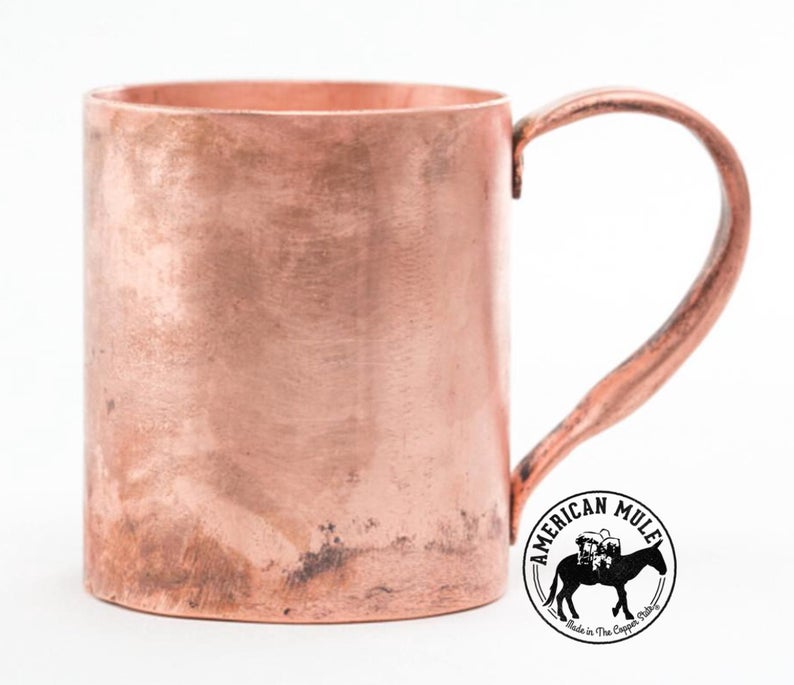 Built to last like a mule using 100% U.S. copper only! American Mule Mugs of Superior Quality Handmade in The Copper State, USA!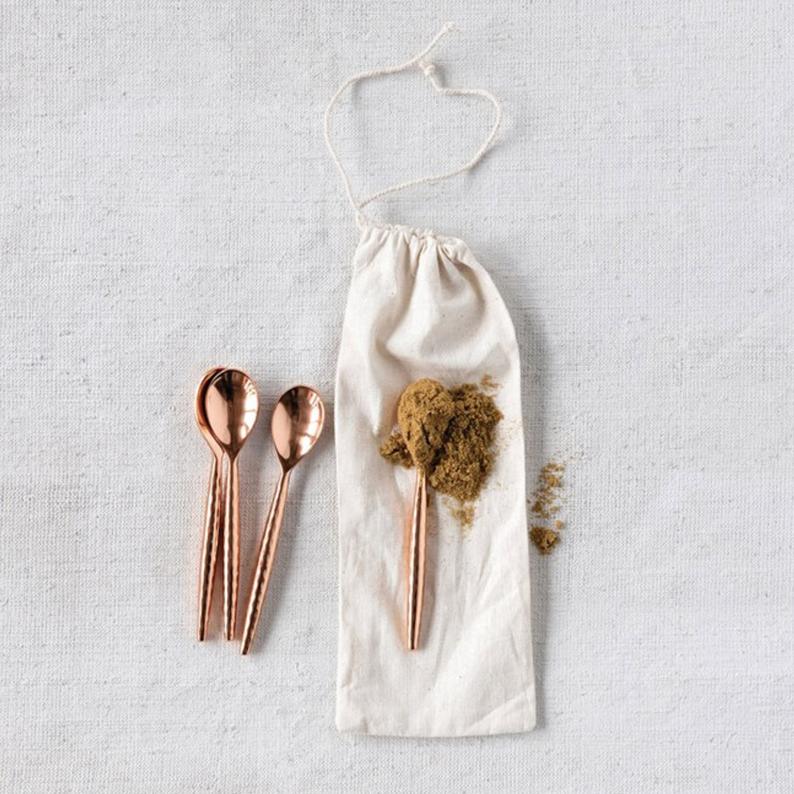 These miniature copper spoons are gorgeous and perfect for serving up dips, olives, and other small bites.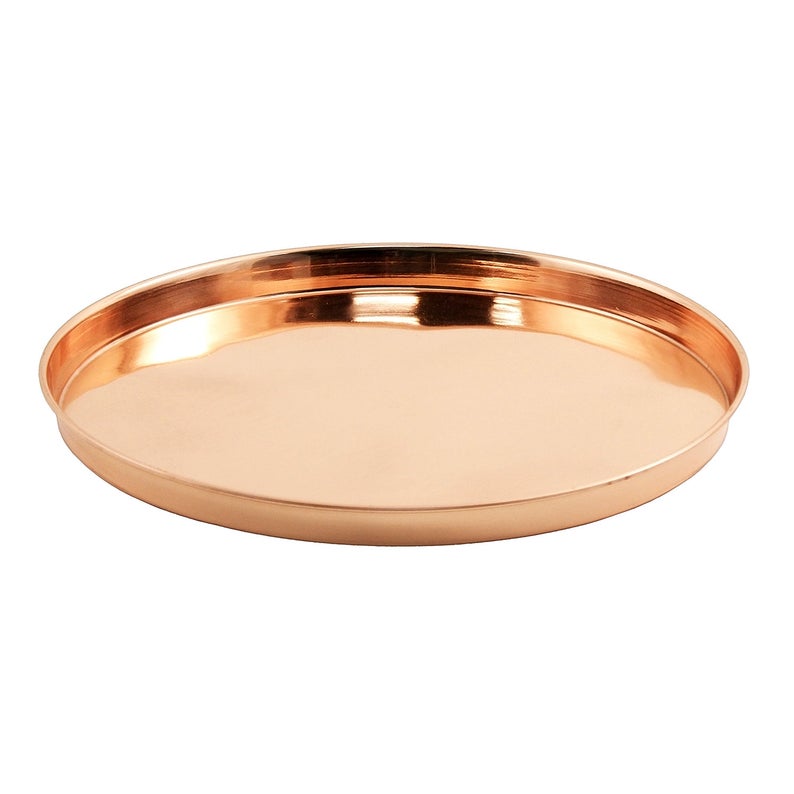 For a holiday centerpiece or garden tea party, these copper trays have many uses! Catering, serving, or tabletop with candles, flowers, or seasonal display items, under plants, for drinks and snacks.
Since this isn't an antique copper decor, there is a better supply of them available.
Beautiful copper trays handmade from genuine 16 oz copper for a multitude of uses. Wet or muddy boots, plants, storage and organization, or just for décor!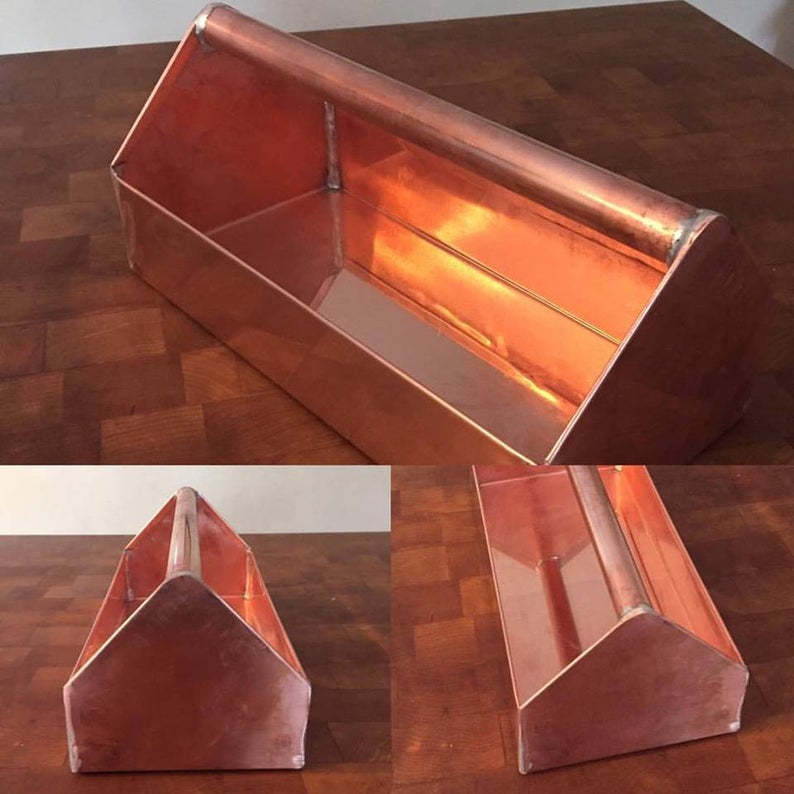 This toolbox-style home décor accent piece is handmade using genuine 16oz copper. Great for anything from storage and organization to candles or floral arrangements! A blend of beauty and function.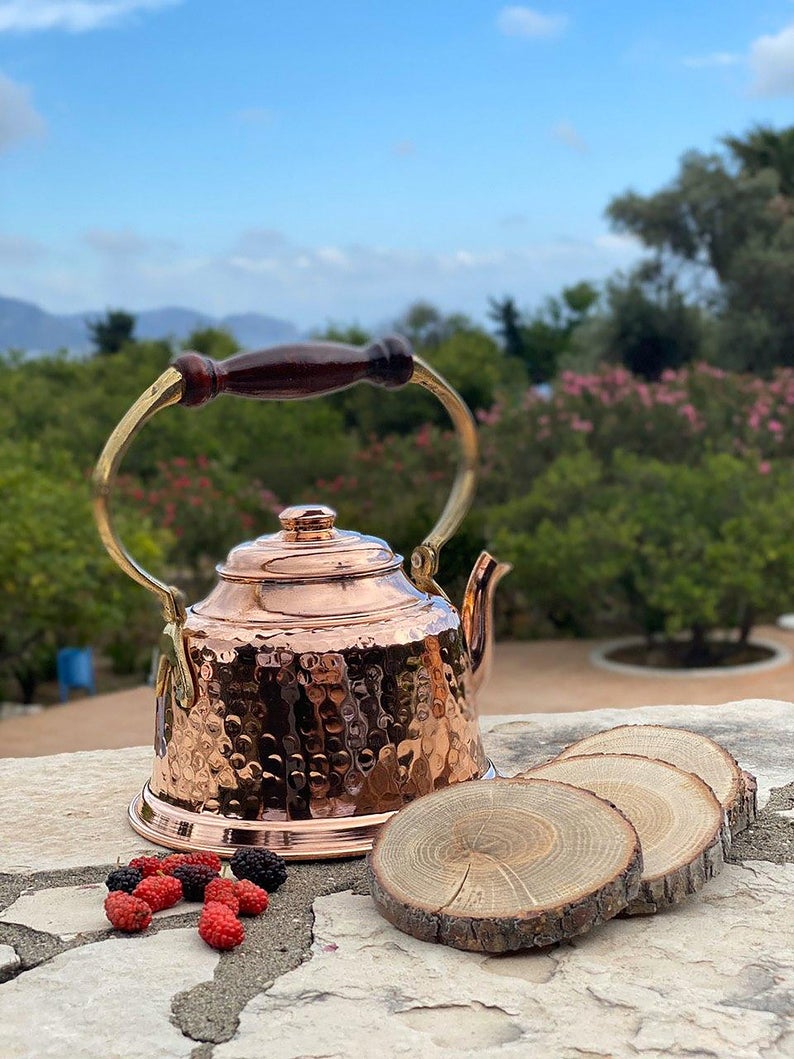 This teapot is great for your kitchen. If you are looking for timeless quality with an unmatched
style, look no further. These teapots look like they could pass for antique copper decor, but they are new and handmade.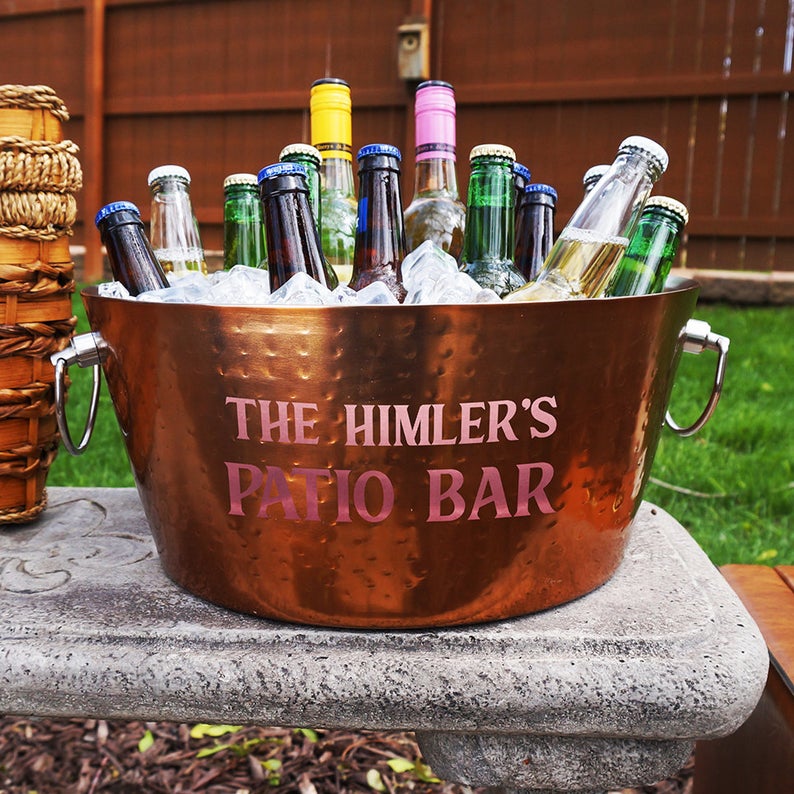 Thick, Double-Walled Stainless Steel that's designed to be 100% Leak-proof, Rust-Resistant, Lead-free certified, and Sweat-Proof!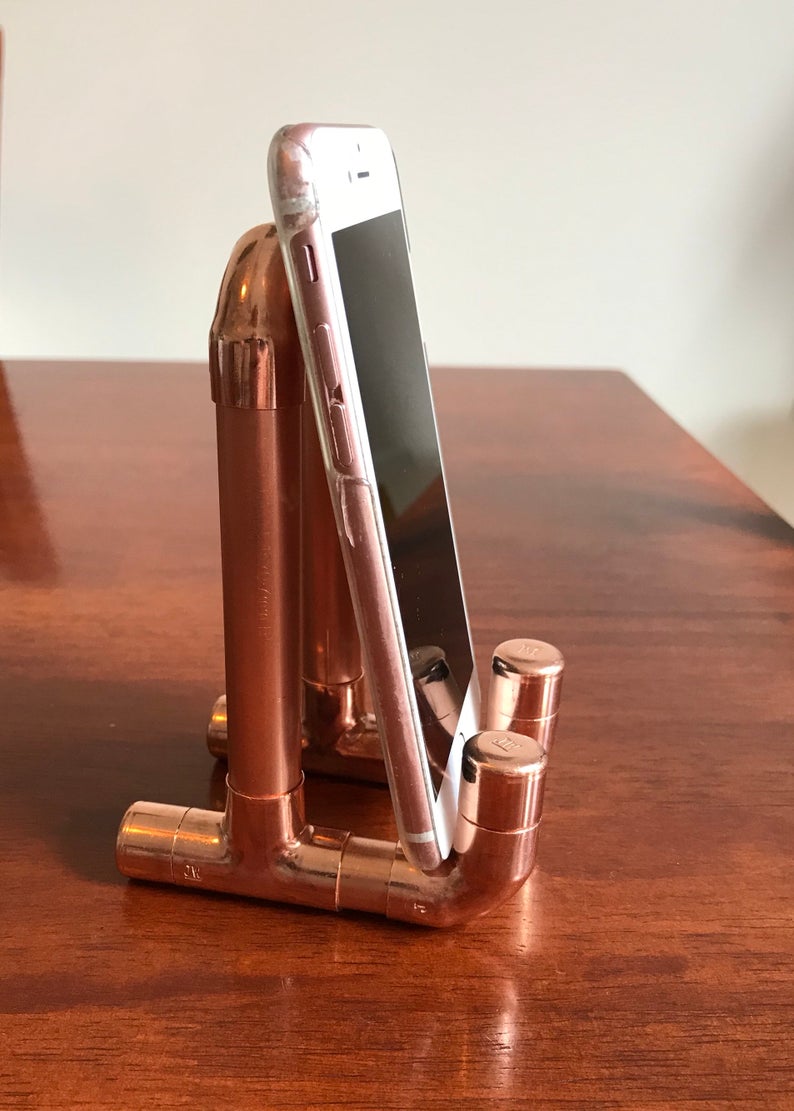 The hand-polished finish brings out the rose gold qualities. Is also versatile enough to be used in a range of other uses such as to hold photographs, receipts & business cards etc.
So, instead of shopping and you feel a bit crafty, here is a copper project, check out my friend's Leslie's Copper Pumpkin DIY!
Well, I hope you liked this fun post on antique copper decor. I always love sharing my unique home decor finds.
See you next week with another Boutique of the Week post.
Cheers,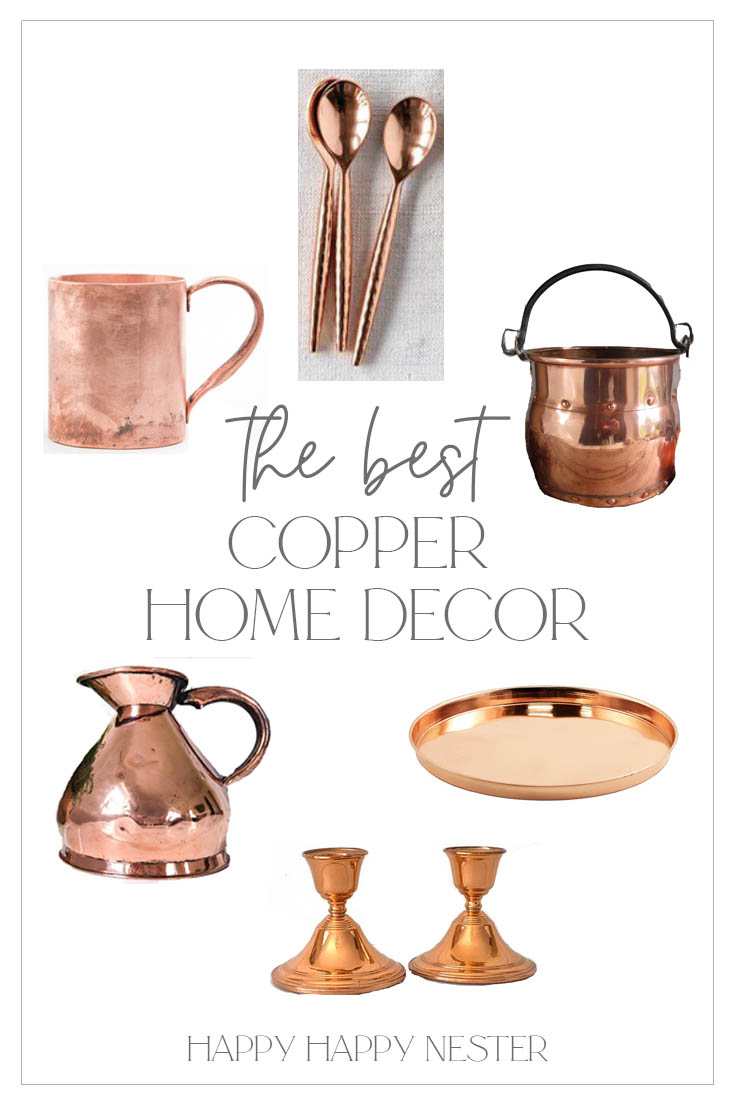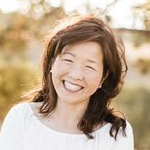 Latest posts by Janine Waite
(see all)