Check out these Oreo Halloween Treat Ideas to create spooky yet scrumptious desserts to share with family and friends during this festive season! Here you'll find some simple, goodies to create that will have you howling at midnight like a wolf!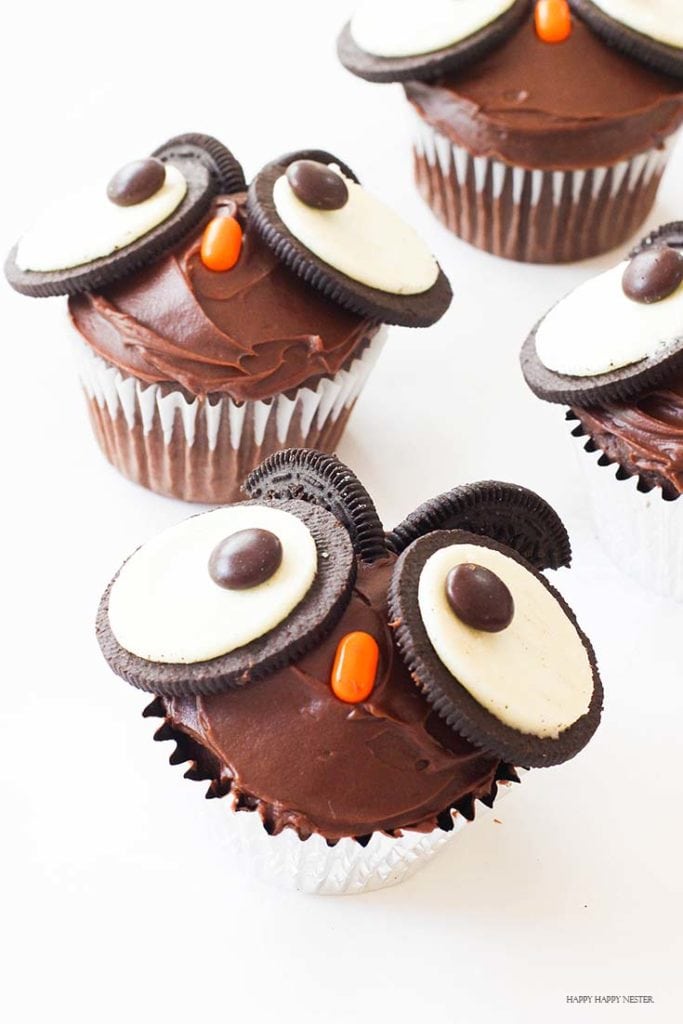 Now that Halloween is in full swing here at the Waite house, I say it's about time we start to bake some ghostly goodies, beginning with these Halloween treat ideas!
I hope today's post will inspire you to create and bake in the kitchen with this selection of 10+ recipes that are easy for everyone!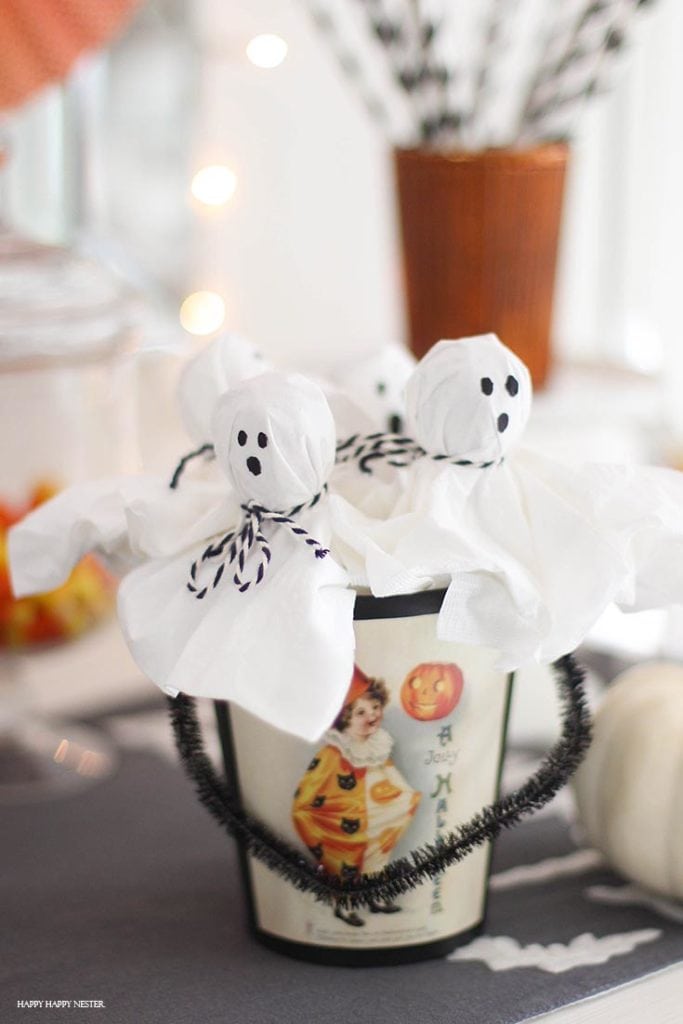 If you enjoyed today's post, make sure to check out more Halloween-styled posts, and have a great week!
Oreo Halloween Treat Ideas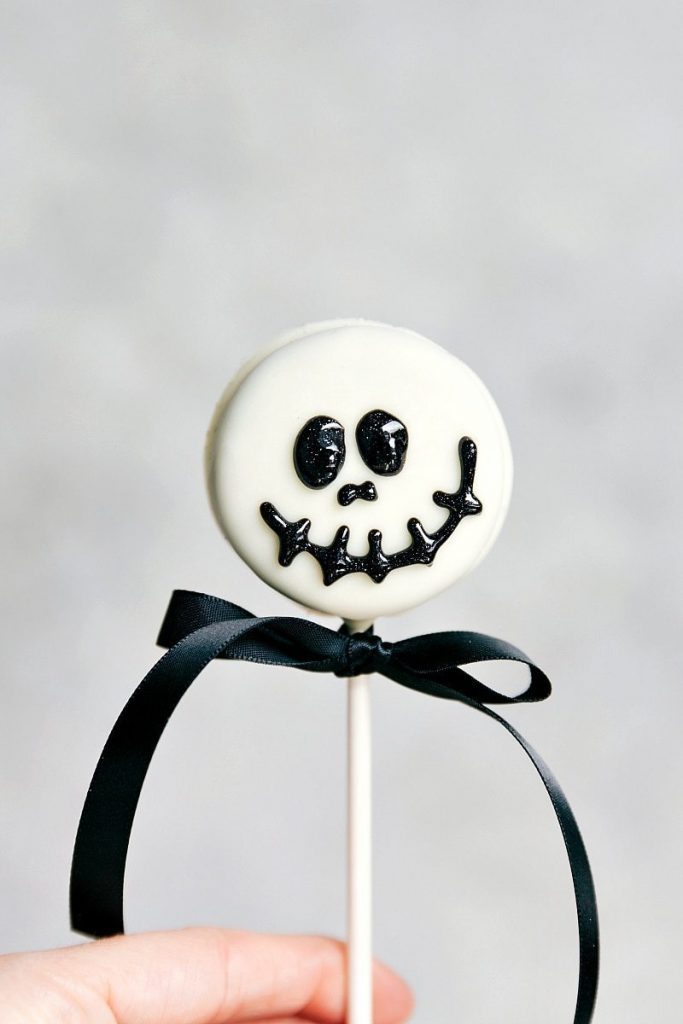 Halloween is around the corner, time to spice it up in the kitchen with these skeleton oreo pops! This recipe is super easy to create and just as delicious! All you need are just a few supplies and wallah!
Check out the recipe today to start creating your very own skeleton dance party with these pops!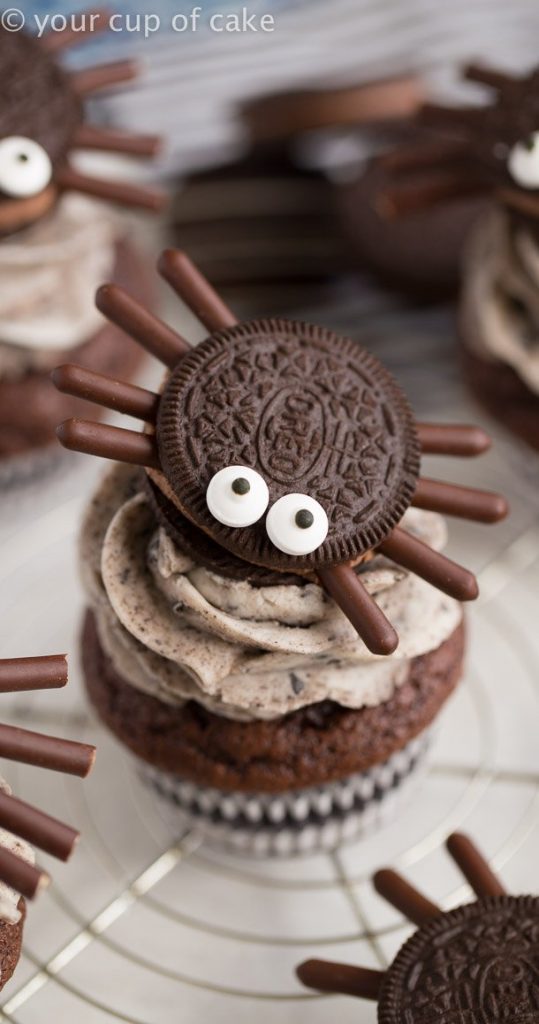 Cute Halloween Oreo Spider Cupcakes
Cute and easy treats for Halloween are a must! And these little Oreo Spiders are perfect because you can use them to top cupcakes, cakes, brownies, or even toss one to two into your kid's lunch box!
Aren't they just so cute? And they're easy to make! So if you're looking for simple and delicious, check out one of the best oreo Halloween treat ideas!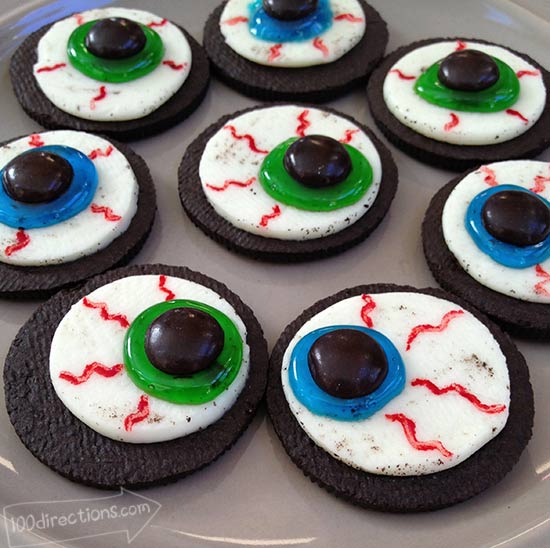 These easy eyeball cookies are one of our favorite Halloween food crafts! This Halloween Treat DIY is fun to make, and the kids will love to eat them!
You can change the ingredients a little bit to work with items you can find, but you don't need much for this easy cookie recipe other than OREO cookies and different frostings!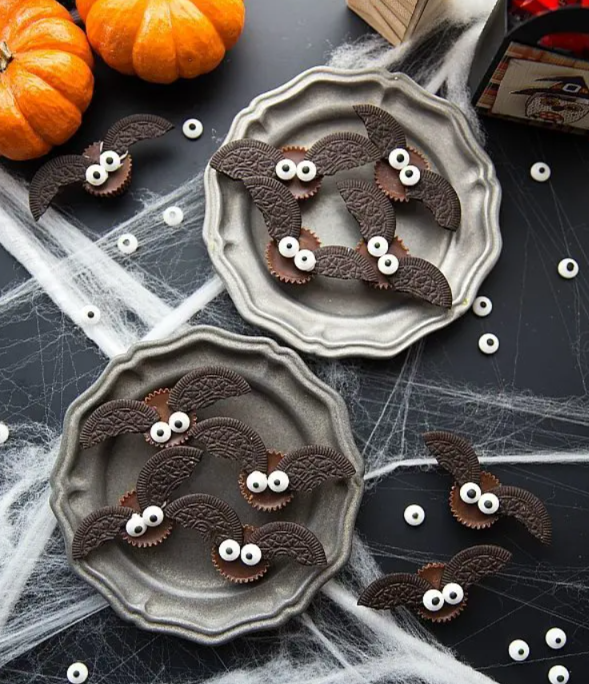 These easy Halloween bat treats require only four ingredients: edible eye candies, chocolate sandwich cookies, mini Reese's cups, and frosting to get everything adhered!
Create this fun and festive idea to serve at parties or to share with family and friends! Check out the recipe today!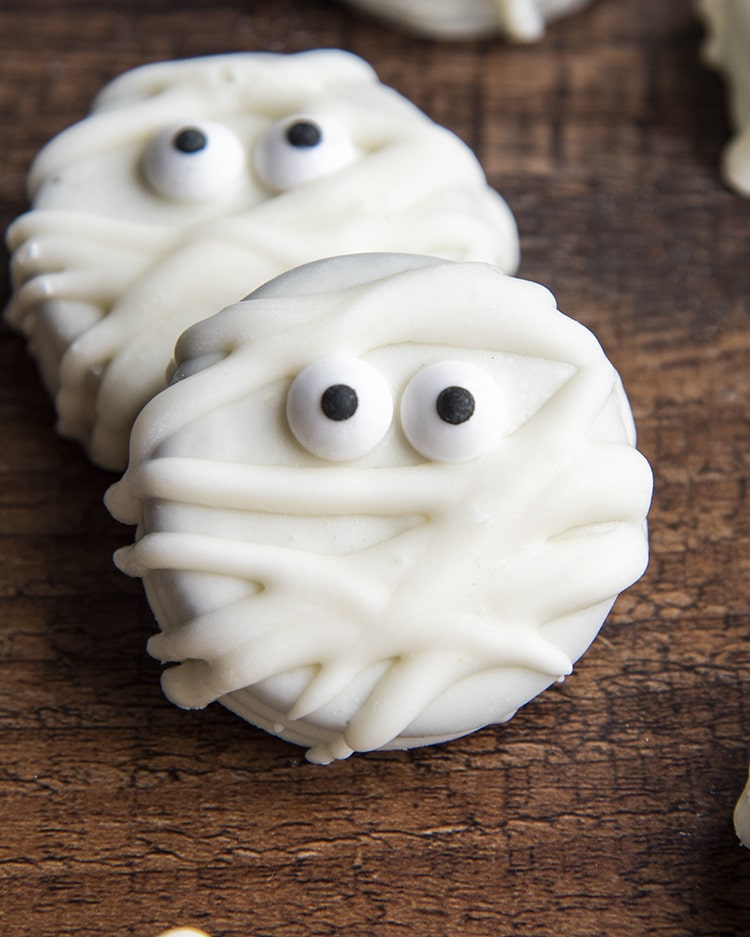 These Mummy Oreos are delicious white chocolate-dipped Oreos decorated with candy eyes and white chocolate drizzles to look like mummies. They're such a fun Halloween treat!
These Mummy Oreos are so fun for Halloween, and who doesn't love Oreos and white chocolate?! These are so easy to make, and you will devour them in less time than it took for you to make them!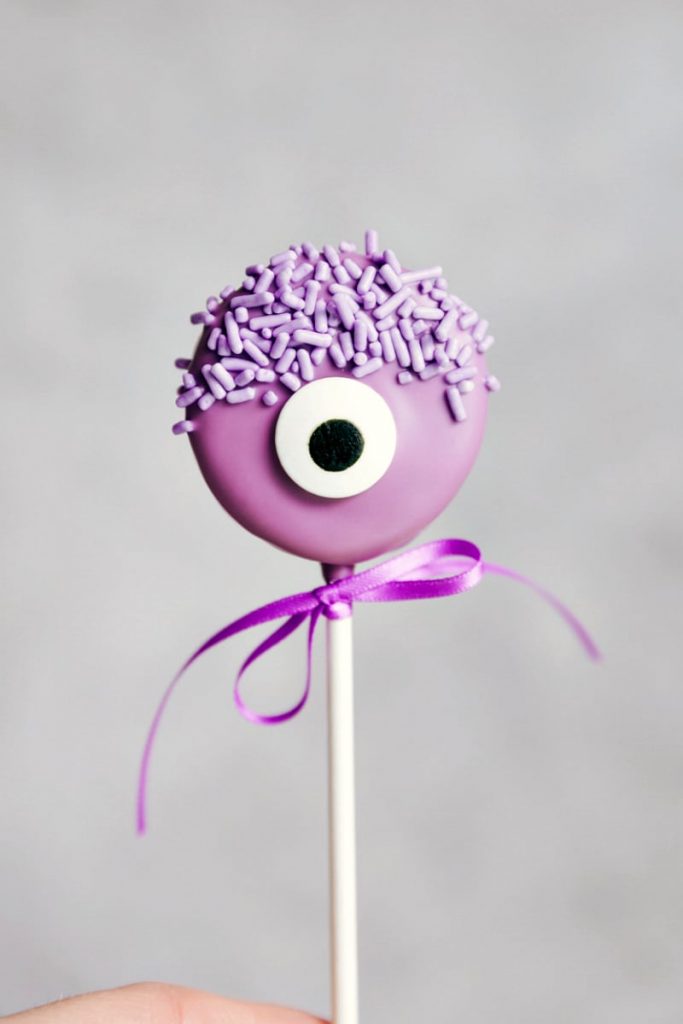 These colorful monster oreo pops are one of the best oreo Halloween treat ideas I've seen this month! With a small list of supplies and some spooky magic, these treats will become your favorite!
Check out these oreo pops to have one big monster mash!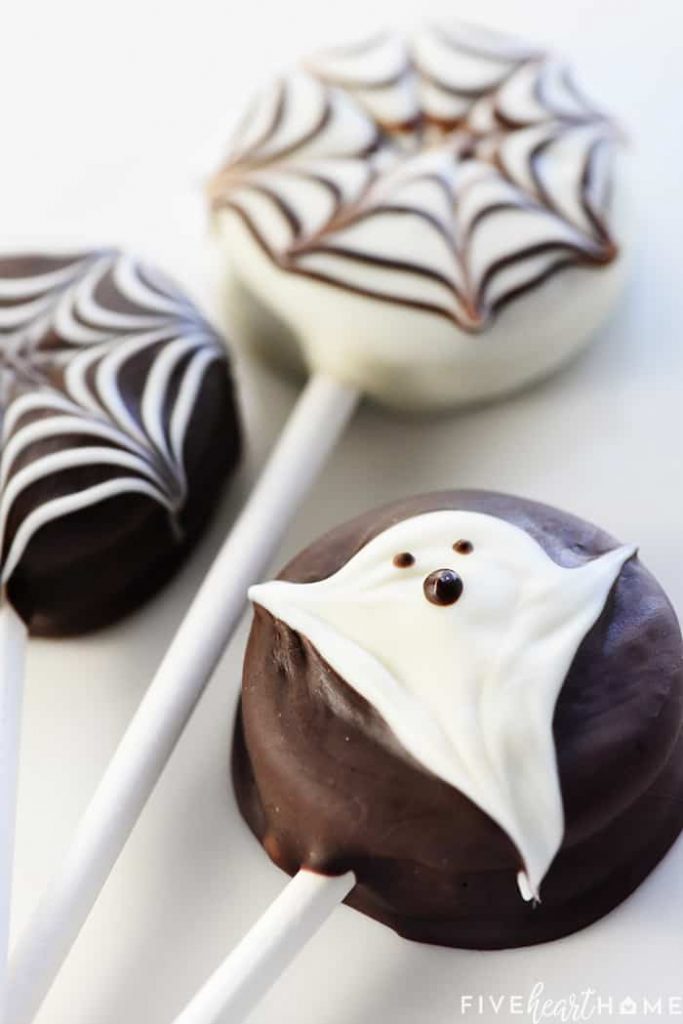 Halloween Oreo Pops are cute, yummy, and fun to make with the kids, featuring spiderwebs, ghosts, and (of course!) colorful sprinkles!
Whatever your Halloween Eve festivities entail, I hope these Halloween Oreo Pops will make them even brighter!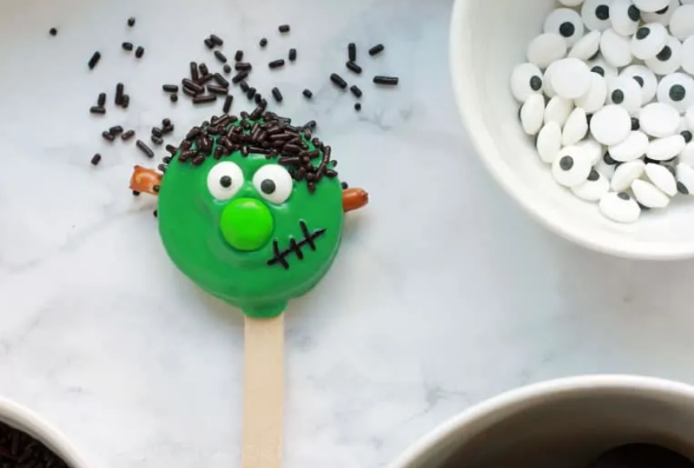 These Frankenstein Cookies are the perfect Halloween treat! All you need is Oreo cookies, melted chocolate, pretzels, and m&m candies!
One thing I love about this tutorial is how forgiving it is. You do not need to make your Frankenstein's perfect, and any imperfections give them added character so have fun with it!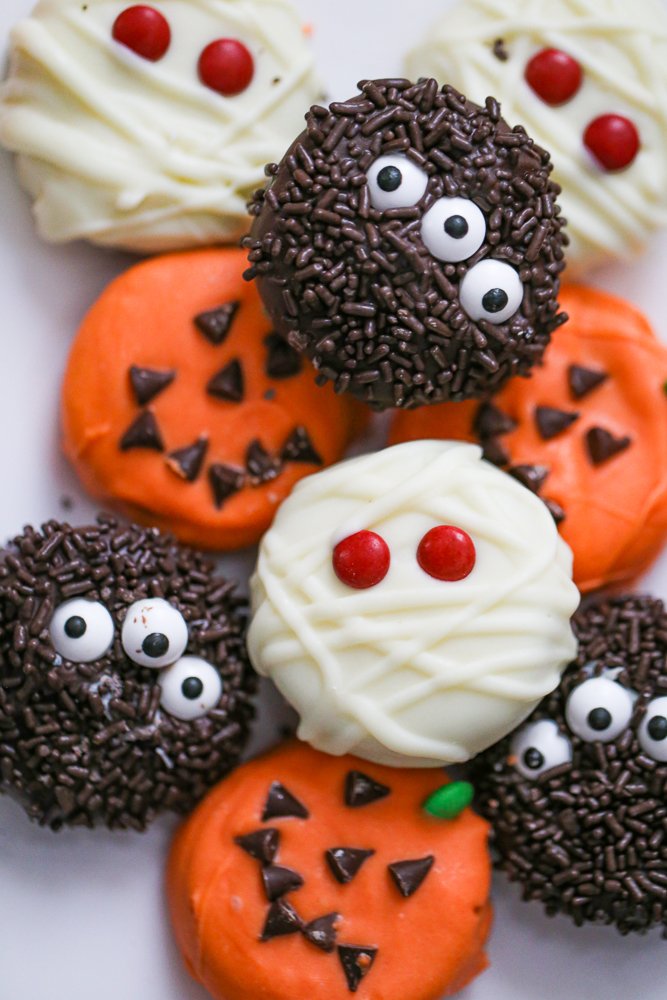 Easy Halloween Chocolate Covered OREO Treats
If you're looking for some fun, not-so-spooky Halloween treats that are scary cute, and you'll love to serve these simple-to-make chocolate-covered OREO treats!
Make them for parties, the best trick-or-treat snacks, or give cute little care packages to friends and family to celebrate the fall season.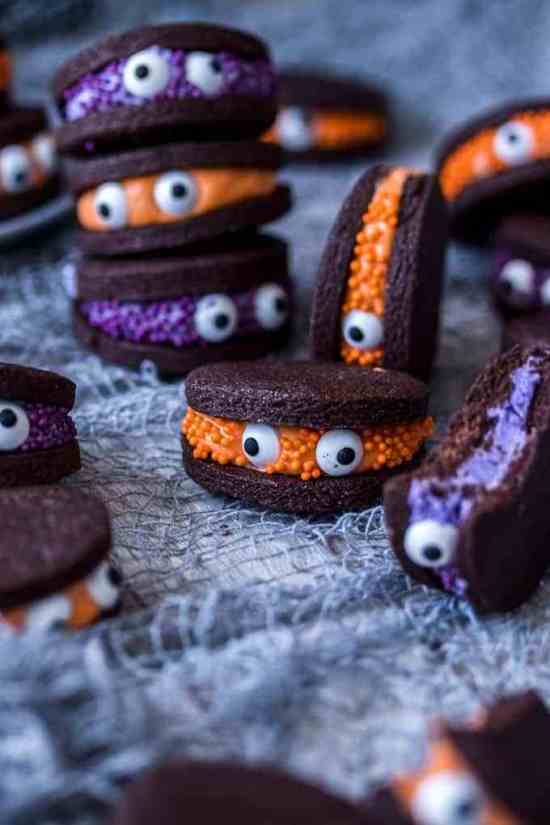 These little chocolate monsters are so cute you are not going to be able to decide if you can eat them up! I don't know about you but, I think these are some fun and festive cookies!
You can put some candy eyes and add some sprinkles to create your monsters. Remember the more creative the spookiest! Have fun with this simple yet scrumptious recipe today!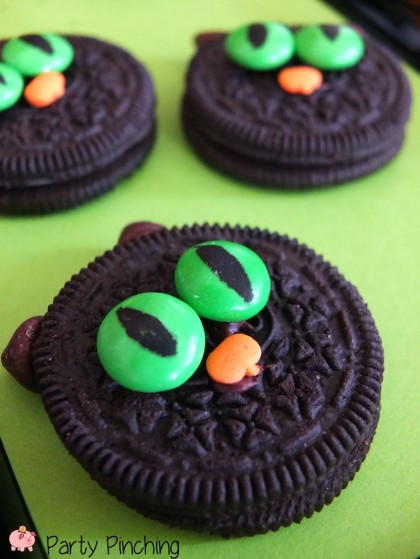 For when you're "feline" spooky… here is one of my favorite oreo Halloween treat ideas! These will have you coming back for seconds (even thirds)!
If you want a simple, easy, go-to type of recipe for this season, check out these black cat Oreos to start to satisfy your dessert cravings!
---
Wow! Thanks so much for checking out some of my favorite oreo Halloween treat ideas! I hope you felt inspired to create one of these recipes or one of your own!
Have a great start to the new week!
Cheers,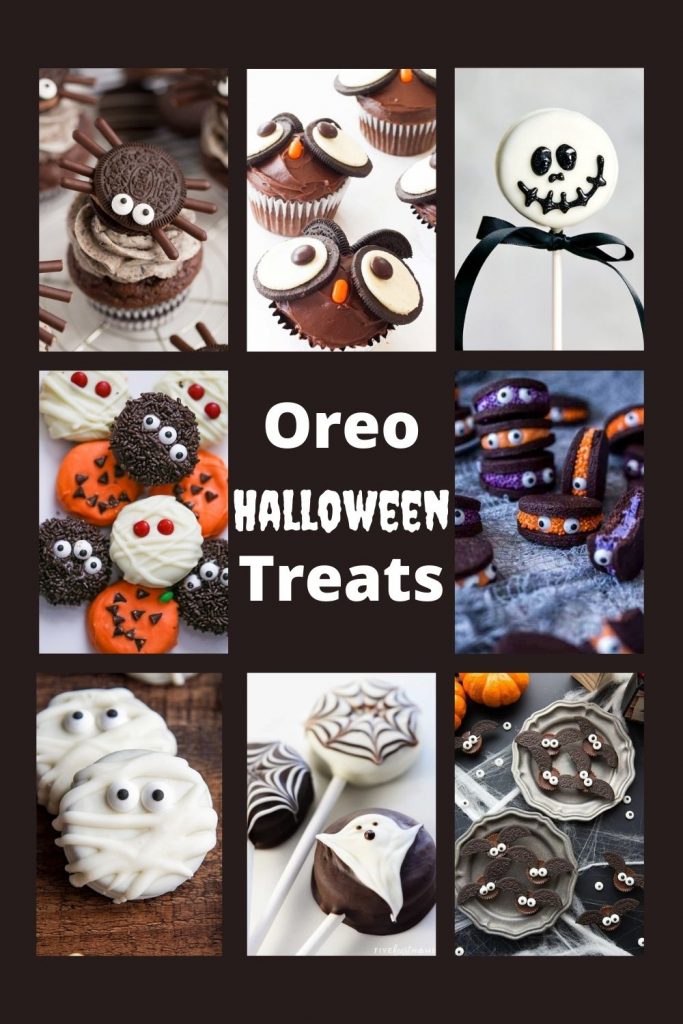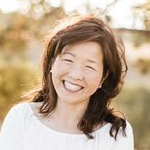 Latest posts by Janine Waite
(see all)