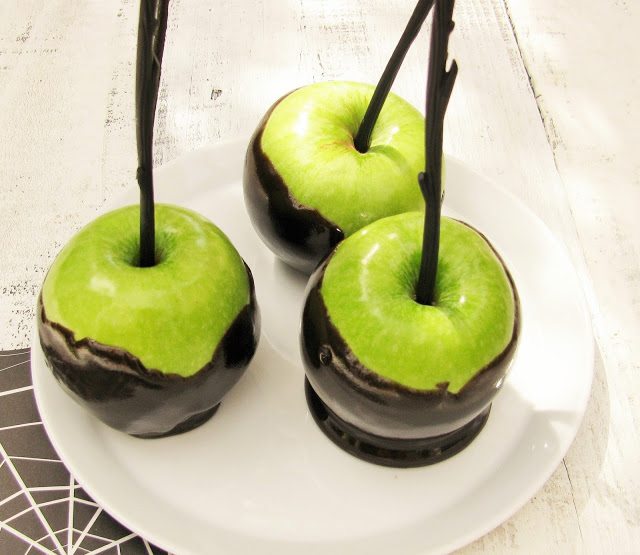 Caramel Apples
Lately, I'm into removing the mystic from all the crafts and recipes that I've steered away from in the past. I must admit that I went most of my life without making a caramel apple! Well, this little habit of mine kind of has paid off since it appears that every year it gets easier and easier to make these various projects. Now, they have ready made packages of caramels in the store and all you have to do is pop it in the microwave a bit and ta-da it is ready to for dipping your apples in it.
~ A Note About the Nester ~When I was a child we would take a trip to a beautiful apple orchard in Southern California. I have fond memories of bringing home a bagful of golden delicious apples. There is nothing that can replace the taste of a fresh-picked apple!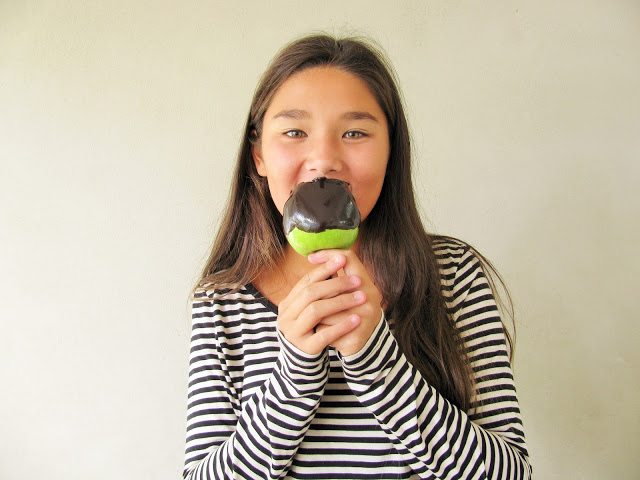 Here is what you'll need for this recipe:
1 package Wilton Caramel Apple Dip
3 large green or red apples (4 small apples)
lollipop sticks or plastic branch sticks
parchment paper
1. Place parchment paper of a plate.
2. Wash apples and dry them thoroughly.
3. Place stick in the top of the apple and make sure to penetrate the apple pretty deep, otherwise the stick will come out while dipping the apple in the candy mixture.
4. Microwave the caramel according to the instructions on the package.
5. Swirl the apple in the dip and cover the apple with the caramel. Place the apple upside down on the parchment paper.
6. Sprinkle the candy apple with sprinkles if desired.
7. Refrigerate once you have them all made.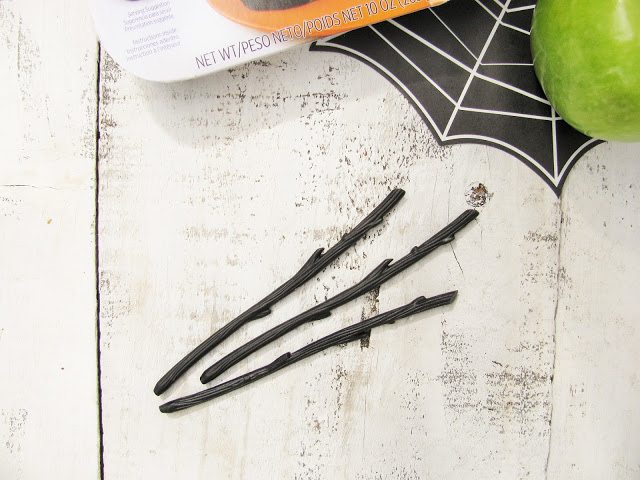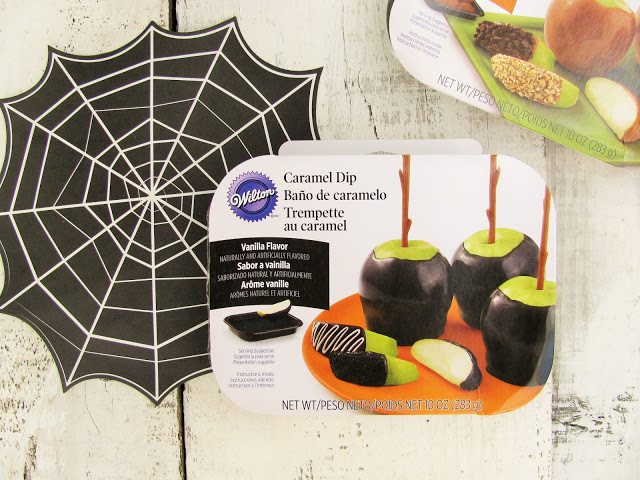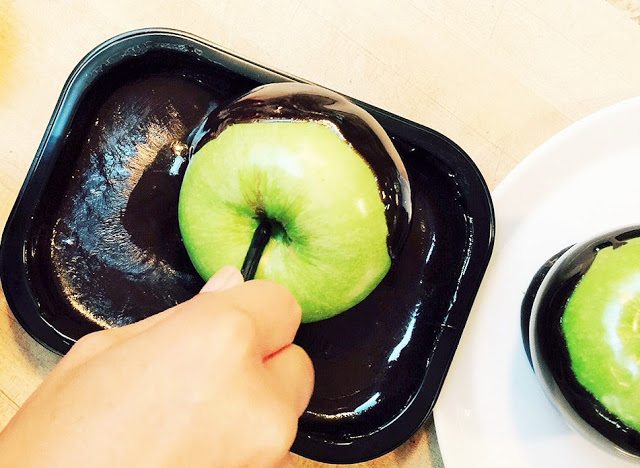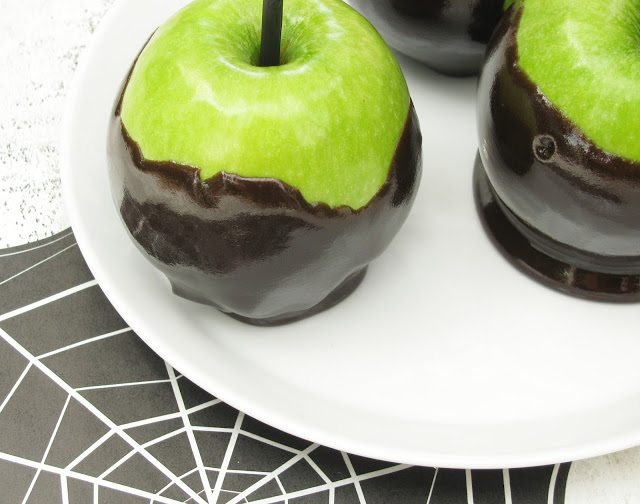 Note that I forgot to place a sheet of parchment paper down on the plate. These apples stuck to the plate and I had to pry them off with a knife!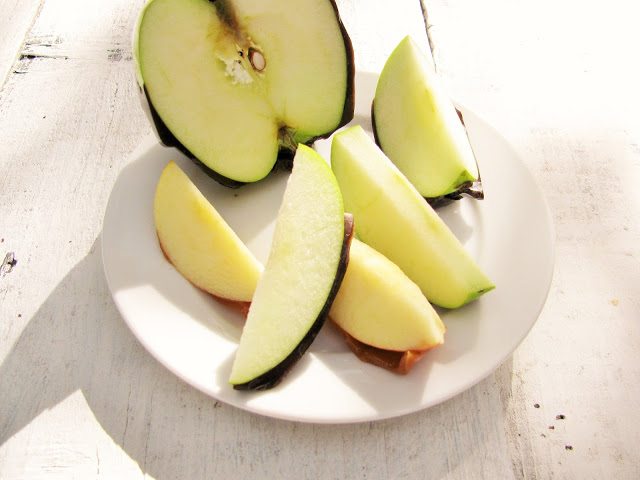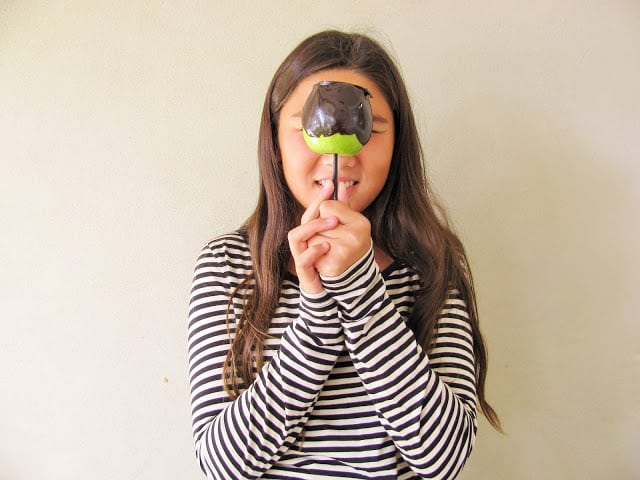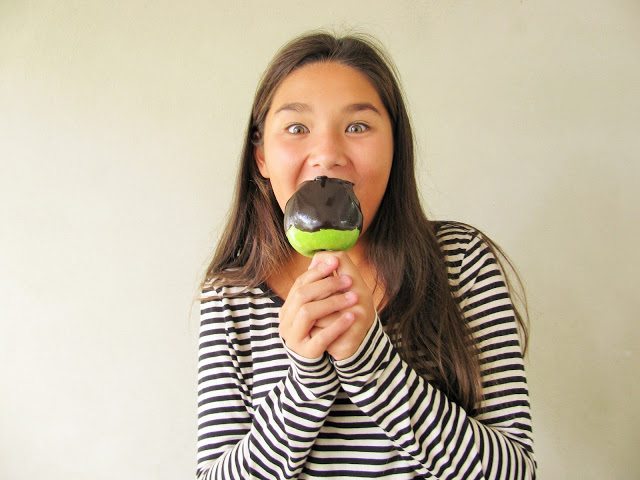 My daughter the willing teenage model enjoyed these yummy caramel apples and I hope you and your family do too! Happy Fall and soon Halloween will be upon us with all the wonderful traditions of costumes and parties!
Cheers,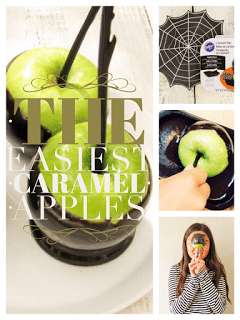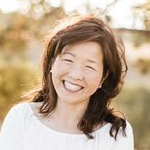 Latest posts by Janine Waite
(see all)