Since Mason jars are so popular these days, I thought why not make a S'mores Recipe in a Jar. Well, I stuffed a ton of yummy goodness in a small Mason jar, and tada, I have a great little individual-size dessert.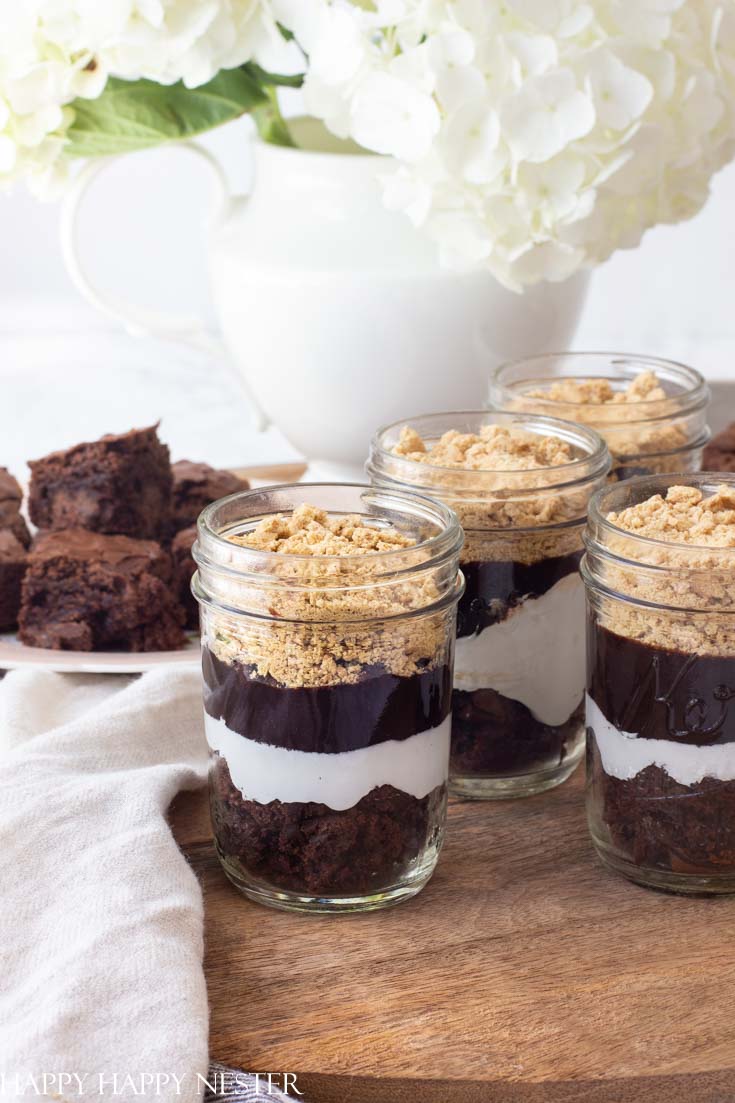 If you follow my blog shenanigans, you know that I have been in the kitchen coming up with lots of summer recipes, like my Peach Buckle cake and my husband's Chicken Teriyaki Grilled Burgers. So, here is yet another easy recipe for you!
And if you want more inspiring s'more recipes, take a look at all my friend's recipe further down this post. You are so in for a treat! Did I just crack a joke?
*The following post contains affiliate links
S'mores Recipe in a Jar
Now that summer is in full swing we use our little firepit out in our yard and the other day we officially made our first s'mores of the season. Well, if you have a craving for a s'more and don't have a fire pit or a campfire, then this s'mores recipe in a jar version might be an excellent alternative.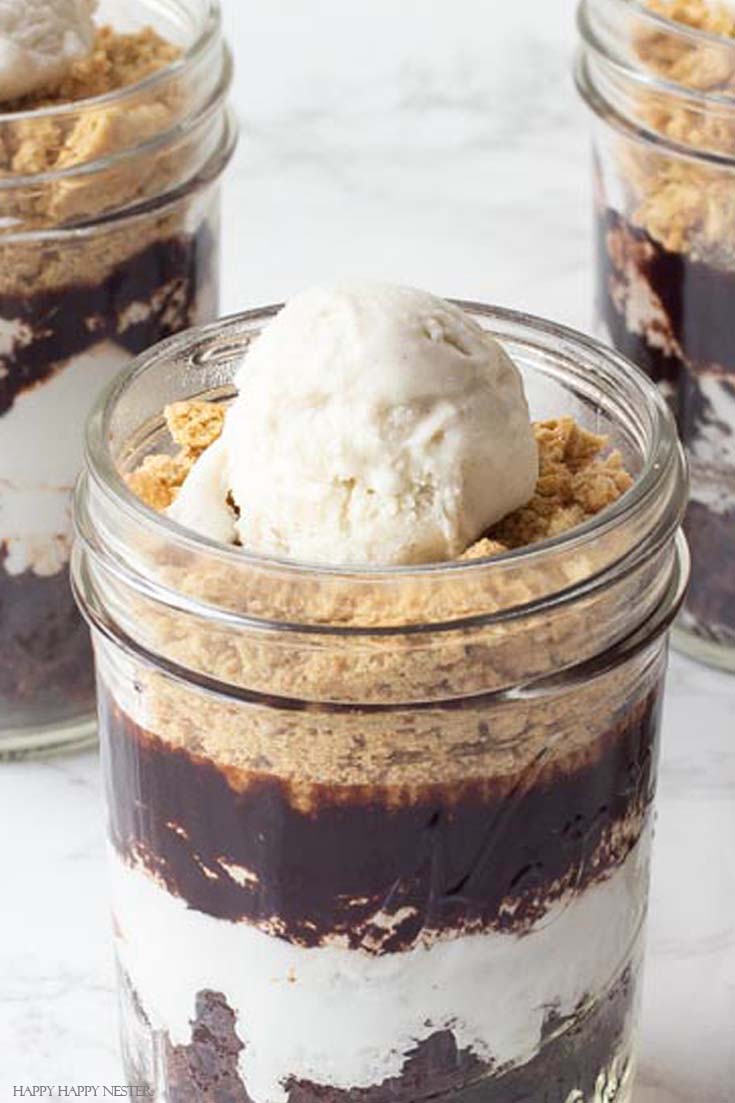 If are too fond of overly sweet desserts, might I suggest that you don't fill the Mason jar as high and place a significant dollop of ice cream? I love the creaminess of ice cream, and I feel that it offsets the sweetness from the marshmallows and dark chocolate syrup.
S'mores in a Jar
This yummy jar of S'mores is a nice alternative to the traditional dessert.
Ingredients
8

brownie squares

make ahead or buy store-bought

7

oz

Jet-puffed marshmallow creme jar

3/4

package

graham crackers

1/2

cup

dark chocolate syrup

1/2

cup

ice cream

4

8 ounce

Mason Jars
Instructions
Place a layer of crumbled brownies at the bottom of a jar. About a 1/2 inch in depth.

Next, layer 1/2 inch of marshmallow creme on top of the brownie.

Add a layer of chocolate syrup.

Crush up graham crackers in a plastic baggie and add this final layer to the s'mores.

Top with a dollop of vanilla ice cream.
Nutrition
Calories:
677
kcal
|
Carbohydrates:
113
g
|
Protein:
12
g
|
Fat:
21
g
|
Saturated Fat:
5
g
|
Cholesterol:
31
mg
|
Sodium:
696
mg
|
Potassium:
306
mg
|
Fiber:
3
g
|
Sugar:
46
g
|
Vitamin A:
372
IU
|
Calcium:
179
mg
|
Iron:
3
mg
Make sure to watch this quick tutorial on how to make the S'mores!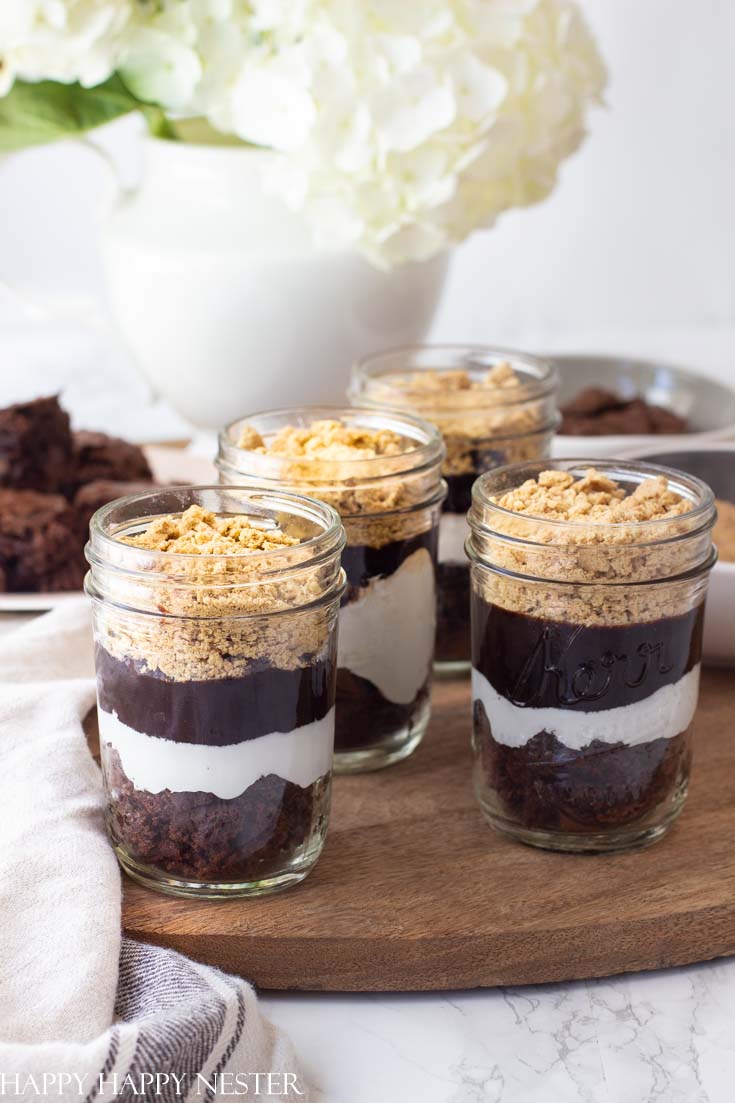 More Recipe Ideas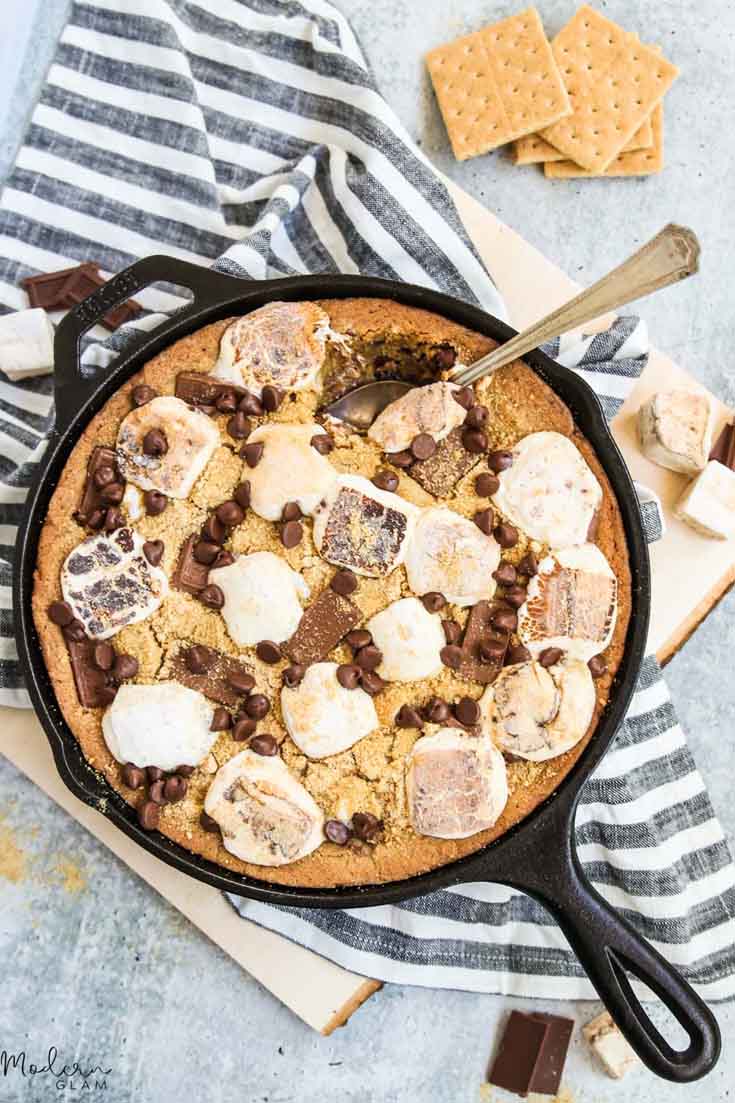 S'mores Skillet Cookie | Modern Glam
I have so many cast iron skillets that I'm so looking forward to trying this yummy-looking S'mores Skillet Cookie. Seriously, don't you think that everything tastes better in a cast-iron skillet.?
Homemade Marshmallow S'mores with Toasted Coconut | My 100 Year Old Home
Oh my, Leslie knocked this  Homemade Marshmallow S'mores with Toasted Coconut out of the park! There is something so satisfying about making your own marshmallows! Shoot, I wish I had made my own for my s'mores recipe in a jar. Well, on another note, I love Leslie's cake stand, so I found one that looks kind of similar.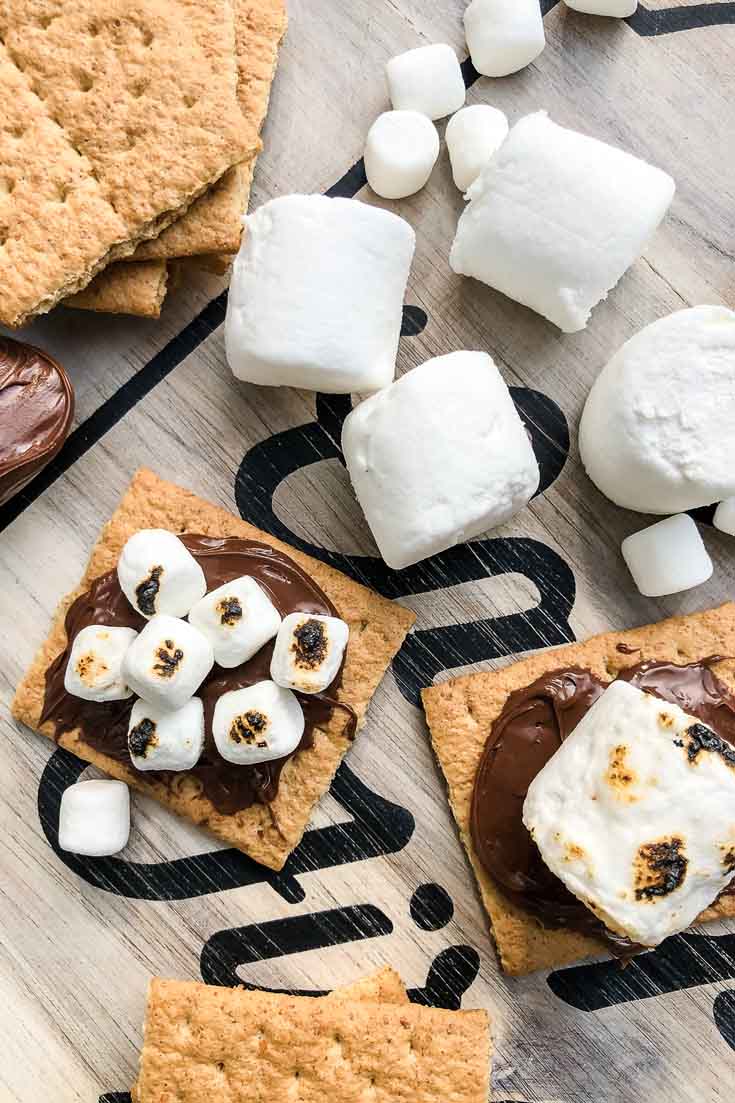 Nutella S'mores | The Happy Housie
Oh boy, Krista's Nutella S'mores are such a fantastic idea. I love that she came up with a new twist to an old classic recipe! And gosh, I always have room for a little bit of Nutella in my day!
S'mores Recipe | Twelve on Main
Sara's photo makes her S'mores Recipe looks so delectable. Probably the combination of salt brings out the chocolate which I absolutely love. Did you know that salt is used in baking to enhance flavors?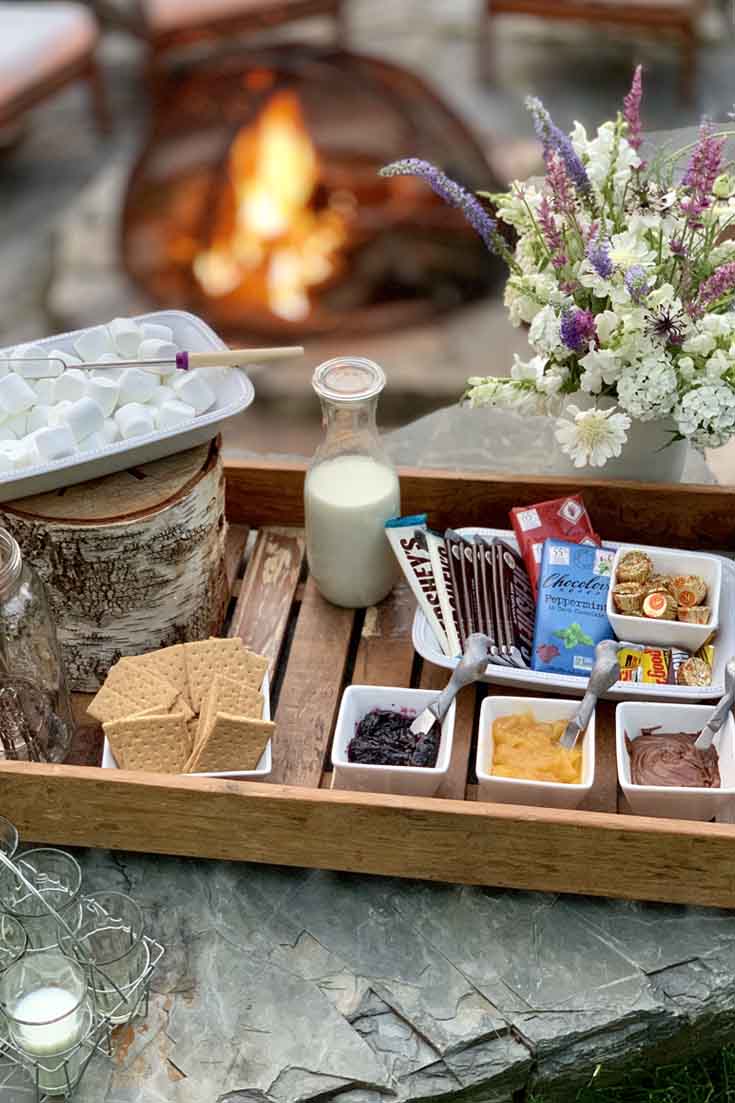 Gourmet Campfire S'mores | Sanctuary Home Decor
I really should create a charcuterie board for my s'mores recipe in a jar. Karen has added some fun spreads to her Gourmet Campfire S'mores. I'll have to give some peanut butter a try the next time I make some s'mores!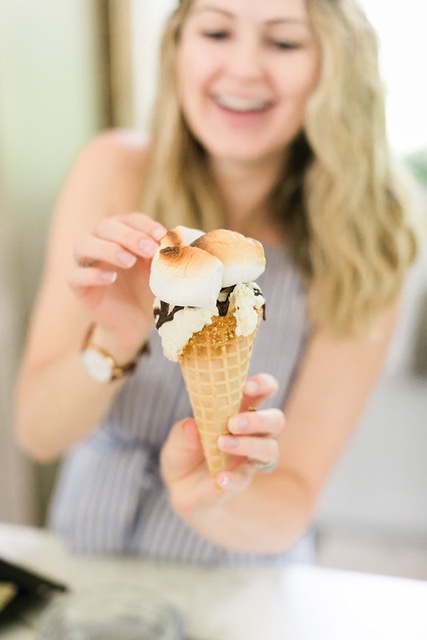 S'mores Ice Cream | Finding Lovely
Ok, wait one cotton pickin' minute, S'mores Ice Cream? Jackie always comes up with the best recipes! I haven't ever had this flavor ice cream! But, I will definitely have to give this a try in my new ice cream attachment to my Kitchen Aid mixer. Do you have this cool attachment? Gosh, I just love my old Kitchen Aid mixer!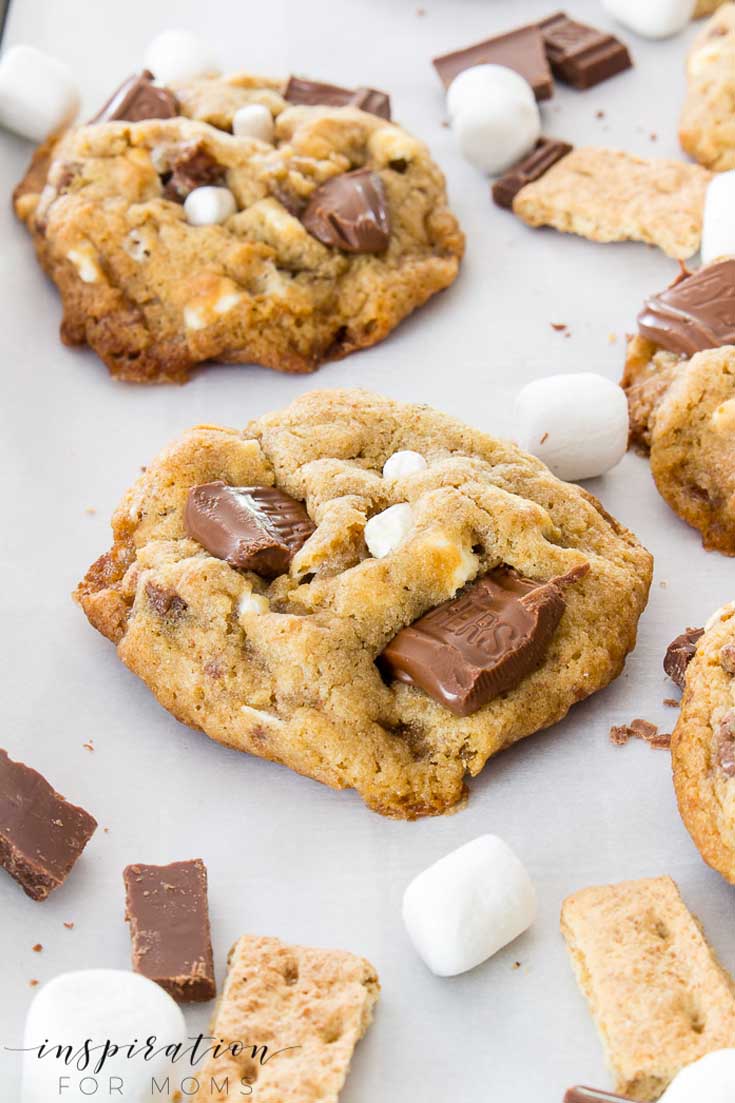 S'mores Cookies | Inspiration for Moms
Laura has some very scrumptious looking S'mores Cookies Don't these cookies look crispy and gooey? Add the chunks of chocolate, and it seems like the perfect cookie version of a s'more!
This recipe roundup is jammed pack with tasty looking recipes, and I'm so happy you came over to my blog. I had fun creating my s'mores recipe in a jar, and I love that they are individual size desserts for any summer party. Well happy entertaining and happy eating!
Cheers,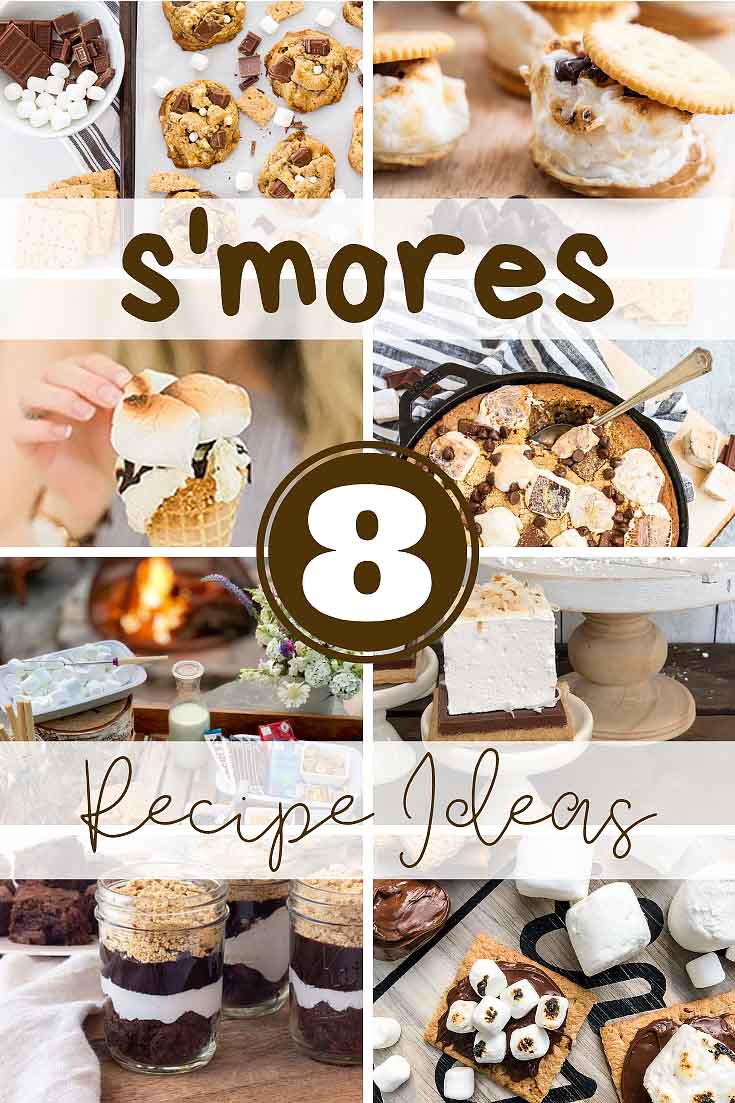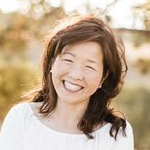 Latest posts by Janine Waite
(see all)