This Pumpkin Ice Cream Sandwiches recipe is the perfect fall treat! The chewy, spicy molasses cookies combine well with the pumpkin. But if you can't find pumpkin ice cream, these cookies also go magnificently with vanilla ice cream. I bought my ice cream from Trader Joe's, which makes this fall dessert such a wonderful one.
It's pumpkin everything around here. And so, I had to use the seasonal ice cream from Trader Joe's for this sandwich. This dessert has a perfect blend of spices, cream, and chewy molasses cookies. For this beautiful treat, take two cookies and place a scoop of pumpkin ice cream. Gently press them together. It's that simple to make!
Halloween and fall are fun times to entertain and pull out unique desserts. Over here, I rounded up a few recipes for you!
Today's post is part of a Halloween Treats blog hop! My friends have so many delightful ideas, so check them out at the end of the post.
---
I'm always on the hunt for a new cookie to invent. And today, I'm happy to say I inadvertently created a yummy spicy fall cookie that makes a beautiful ice cream sandwich for Halloween.
To create a fun Halloween treat for the kids, add whatever sprinkles or candy eyes on them!

There is a funny story behind this cookie recipe. Had I listened to all the signs along the way, I probably wouldn't have stuck it through and created these pumpkin ice cream sandwiches!
So, first off, my mother-in-law mentioned she had the best molasses cookie recipe. So, while in Vermont, I asked her for the recipe. She did not find it, but rather she gave me a gingersnap recipe with molasses in the ingredients.
Once home, I made half the recipe, and the results were a thin, chewy, gooey cookie. My husband piped up and said he loved my cookie, but they sure weren't like his mom's cookies. Huh…
A couple of days later, I made the full recipe, which to my surprise, created a puffy and bready cookie.
Ugh! Panic set in for a few minutes while I figured out what had happened.
After a couple more tries, I realized I had accidentally reduced the flour from the original recipe. Thus I made a chewy thin cookie. And surprisingly, my husband loves my version.
It's such a unique cookie that I don't know what to call it!
Pumpkin Ice Cream Sandwiches
This recipe relies on finding and buying pumpkin ice cream. I found my ice cream from Trader Joe's, but I think other brands sell a special holiday version. But ultimately, these sandwiches can be made with any of your favorite ice creams.
My husband can vouch that any ice cream goes nicely with these cookies.
I feel that a thin cookie works best for an ice cream sandwich. It's a balanced combination of cookies to ice cream.
My husband pointed out that a thin, chewy cookie is best for this recipe. Also, it's a delicate balance of a chewy and not too hard of a cookie to hard ice cream. The tough too-crunchy cookie will make it difficult to bite your sandwich, and all the ice cream will ooze out the sides.
And that's the exact combination I have going on with this recipe!
Here are the ingredients you'll need
Shortening
Brown Sugar
Egg
Molasses
Flour
Baking Soda
Ground Cinnamon
Ground Cloves
Ground Ginger
Salt
Raw Sugar
Pumpkin Ice Cream
How to make the sandwiches
The key to making these treats is to work quickly. It's essential to have all your ingredients ready to go when assembling the sandwiches. Also, make one ice cream sandwich at a time since the ice cream tends to melt quickly.
Step 1 – Make Cookies
Follow the recipe below for molasses cookies. Allow cookies to cool before making the ice cream sandwiches.
Step 2 – Scoop Ice Cream
Scoop ice cream onto the back side of a molasses cookie. Make sure to fill the ice cream almost to the edge of the cookie.
Step 3 – Top the Ice Cream with Second Cookie
Place the second cookie gently on top of the ice cream. Gently squeeze the cookies together. Make sure to evenly press the cookies so that the sandwiches and ice cream are evenly spread and balanced.
Step 4 – Freeze Sandwiches
Line a plate with parchment and place the sandwiches on the plate. Freeze for an hour or more before eating.
Step 5 – Wrap Sandwiches
If you're eating the sandwiches later, wrap them in plastic or parchment paper.
Molasses Cookies Pumpkin Ice Cream Sandwiches
Ingredients
Molasses Cookies
¼

cup

shortening

I use Crisco

1

cup

brown sugar

packed

1

egg

½

cup

molasses

1½

cup

flour

Can add more if the dough is too sticky

2

tsp

baking soda

1

tsp

ground cinnamon

1

tsp

ground ginger

½

tsp

ground cloves

¼

tsp

salt

¼

cup

raw sugar

you can use granulated sugar if you like
Pumpkin Ice Cream
1

quart

pumpkin ice cream
Instructions
Molasses Cookies
Mix thoroughly, shortening, brown sugar, egg, and molasses. Blend in the remaining ingredients EXCEPT for the raw sugar.

Cover and chill for an hour.

Line baking sheets with parchment paper.

Heat oven to 375°. Shape dough by rounded tablespoons into balls.

Place raw sugar on a small plate. Next, roll the cookie balls in the raw sugar. Place cookies about four inches apart on the baking sheet. Beware, the cookies like to spread!

Bake for 10-12 minutes. Cool on the baking sheet for a couple of minutes since the cookies need to firm up. Transfer cookies onto a cooling rack.
Ice Cream Sandwiches
Line a plate with parchment paper.

Take two cooled molasses cookies and place ice cream on the bottom side of one cookie. Spread ice cream evenly, then gently top with the second cookie. Squeeze the two cookies together slightly.

When you assemble the cookie, the cookie tops are what is on both ends of your sandwich. The cookie bottoms are what encases the ice cream middle.

Place on a lined plate and transfer to the freezer.

Allow for the ice cream sandwiches to harden, and then serve.
Nutrition
Serving:
1
cookie
|
Calories:
291
kcal
|
Carbohydrates:
57
g
|
Protein:
2
g
|
Fat:
6
g
|
Saturated Fat:
2
g
|
Polyunsaturated Fat:
2
g
|
Monounsaturated Fat:
3
g
|
Trans Fat:
1
g
|
Cholesterol:
18
mg
|
Sodium:
330
mg
|
Potassium:
338
mg
|
Fiber:
1
g
|
Sugar:
43
g
|
Vitamin A:
27
IU
|
Vitamin C:
0.01
mg
|
Calcium:
68
mg
|
Iron:
2
mg
Frequently Asked Questions:
What is the Best Way to Store Ice Cream Sandwiches?
Wrap individually for more extended storage. I wrap mine in parchment paper and cover it with baker's twine. But plastic wrap will work as well. Then, if you like, place them in a big Ziploc freezer bag after wrapping them up.
How Long Do They Last
The ice cream moistens the cookies, making them a bit soggy. If you wrap them up individually, these treats only last a couple of days in the freezer. But a couple of hours will be fine if you're making them ahead of time.
Where to Buy Pumpkin Pie Ice Cream Sandwiches
If you're strapped for time and want to buy your sandwiches, then you can find them at Whole Foods. Also, it looks like the Signature brand makes one as well.
What Do I Do if My Ice Cream is Too Hard?
Do not remove ice cream until right before you need to use it. Once ice cream begins to soften, it melts quickly!
But initially, your ice cream may be too hard, so let the ice cream container sit on the counter for about one minute. Watch the time since it only takes one minute to get soft enough to scoop.
How Do I Work the Ice Cream Into an Even Layer?
Once you place the sandwiches in the freezer to harden, then take them out and smooth the ice cream with your clean hands. If you're not too worried about how they appear, leave the ice cream in a rough and natural state! I prefer to use a sturdy spoon to scoop out the ice cream since I can better manage the ice cream on the cookie Mold the ice cream with the back of the spoon or use your clean hands.
Here are Some Fun Recipe Variations:
Molasses Cookies with Coffee Ice Cream
Molasses Cookies with Vanilla Ice Cream
Molasses Cookies with Chocolate Ice Cream
Chocolate Chip Cookies with Vanilla Ice Cream
Chocolate Chip Cookies with Mint Chocolate Chip Ice Cream
M&M Cookies with Chocolate Ice Cream
Molasses Cookies with Coffee Ice Cream
---
I hope you have a fun Halloween planned this year. I'm sure the kids are excited to celebrate after many years of quarantine.
Thanks so much for your visit to my pumpkin ice cream sandwich post.
Happy Baking,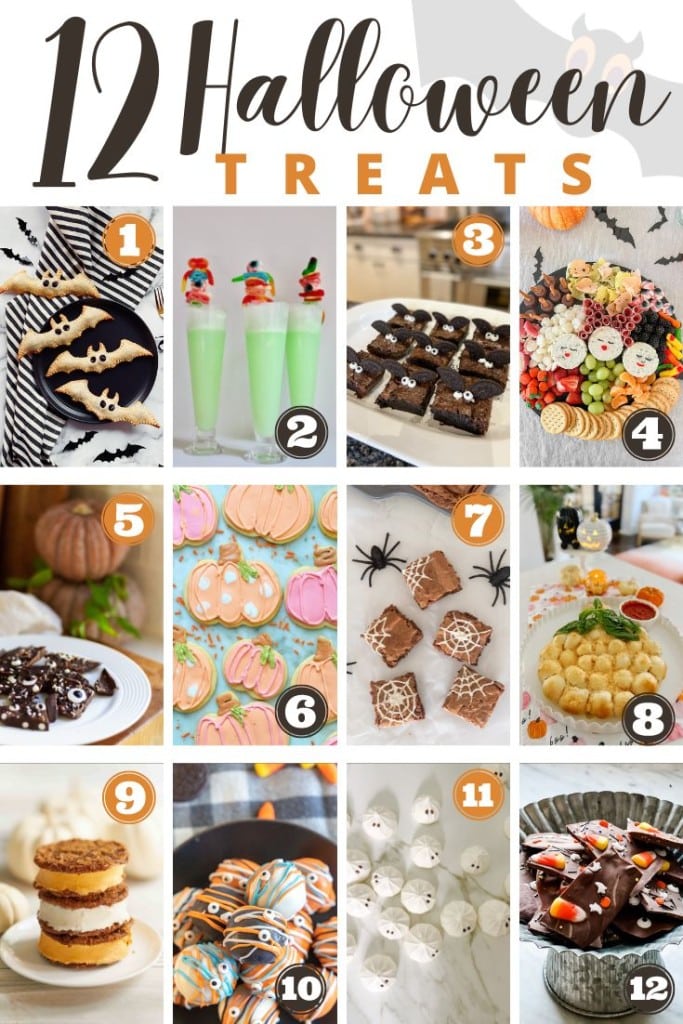 Blogger's Best Halloween Treats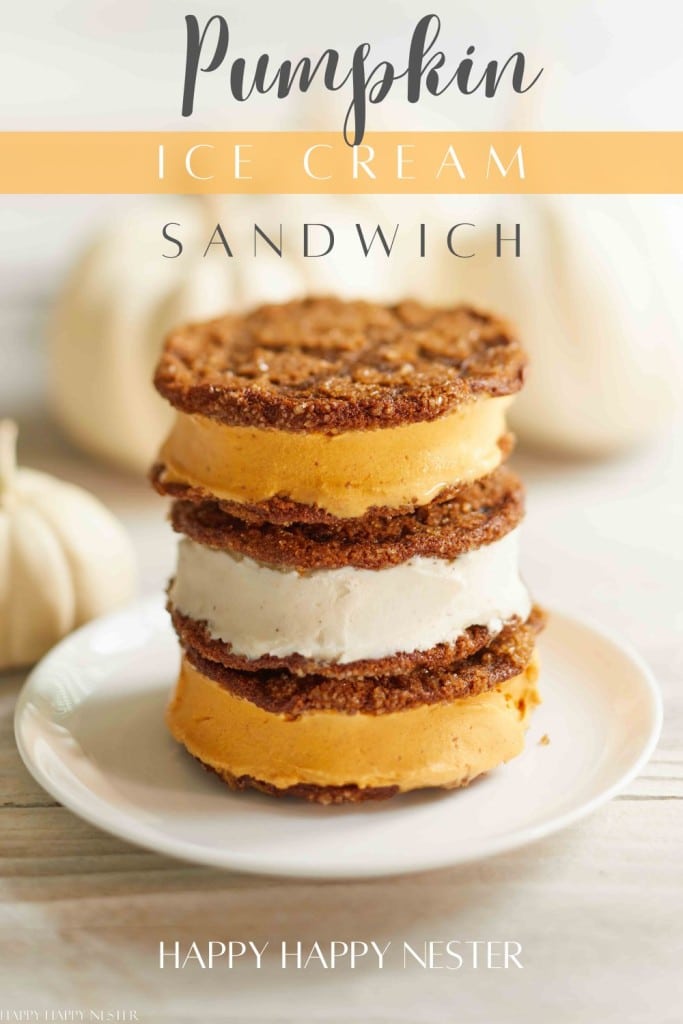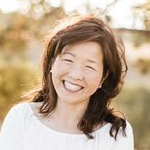 Latest posts by Janine Waite
(see all)