Mother's Day is fantastic because it's a chance to give back to the amazing women who raised us. And what could be more perfect than throwing a Mother's Day Tea Party in their honor? And I'm absolutely obsessed with flowers, pastries, and candles when it comes to decorating a table. And I am so thrilled to dish out all the deets on how to throw the ultimate tea party!
Tea parties combine the deliciousness of pastries, the beauty of pretty flowers, and a charming setting to create a wonderful atmosphere for honoring our moms.
Yankee Candle Partner
Yankee Candle sponsors this blog post. And I am happy to collaborate with Yankee Candle this spring. This means I am receiving compensation for my efforts in creating this post. All our opinions are authentically my own, and all convenient shopping links add no additional cost to you.
---
Tea is life, and I have it every day. So, when I had the fun idea to combine my love of tea with Mother's Day, it was a brilliant idea!
I was even more thrilled when Yankee Candle proposed a collaboration to use their candles. The candles they designed in partnership with Vera Bradley look exceptionally elegant, and the fragrance is fabulous.
Elements for a
Mother's Day Tea Party!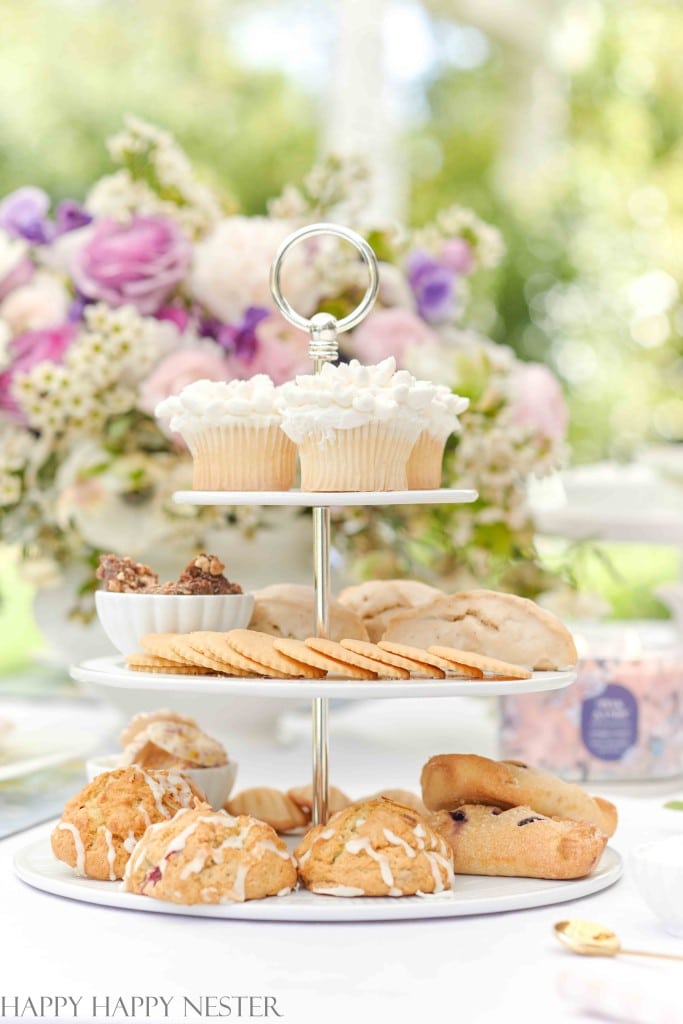 Pastries and Sandwiches
Pastries, whether mini cucumber sandwiches, scones with jam and cream, or bite-sized desserts like blueberry or pumpkin hand-pies, are always a hit.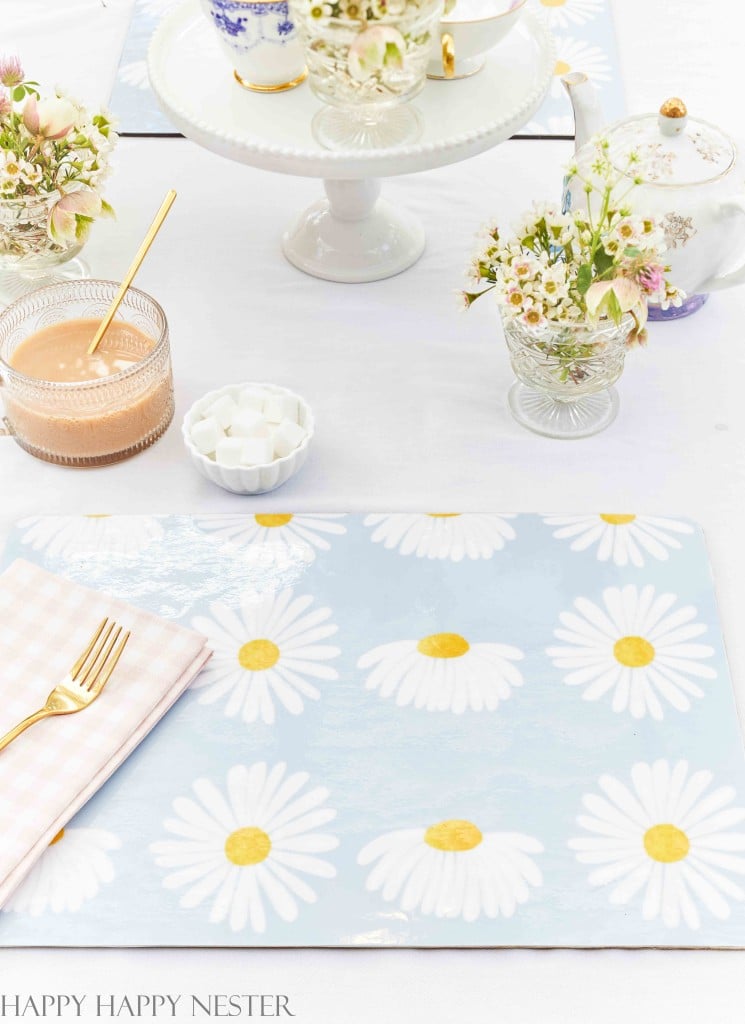 Table Decorations
Table decorations are also a key element in creating a charming atmosphere for a tea party. You could opt for a classic, elegant look with a white or pastel-colored tablecloth and simple, understated floral arrangements. Or, you could go for a more whimsical look by incorporating fun patterns and bold colors into your table settings.
And by the way, I love these handmade laminated placemats I created for a DIY post.
Candles
Finally, candles are an excellent addition to any tea party. They add a cozy, intimate feel to the space and can help create a soothing ambiance. Yankee Candles help set the mood and create a relaxing atmosphere.
Floral Arrangement
I went to the San Francisco Flower Market to buy my flowers, but you can pick some up from the grocery store or garden. I did add a few from an obliging field, as Jane Austen once said. Yes, I love to hike the hills of the Bay Area! And I enjoy having a beautiful floral arrangement as a centerpiece. It adds such a lovely touch to the table.
Mother's Day Tea Ideas with Vera Bradley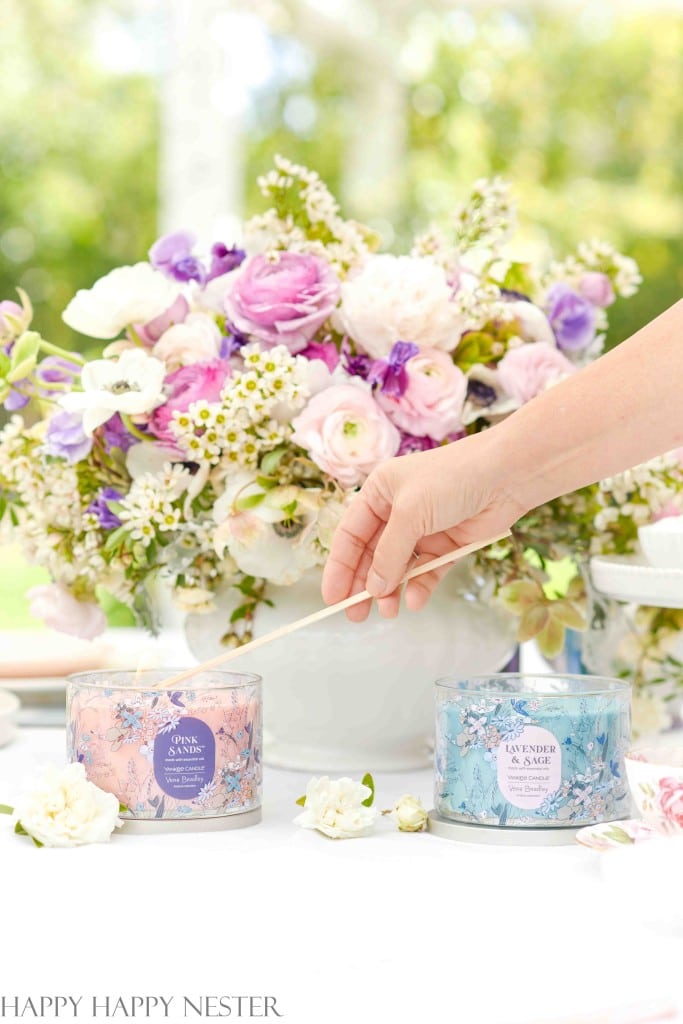 Vera Bradley is a company known for its unique and colorful patterns on bags, luggage, and accessories. The company was founded by Barbara Bradley Baekgaard and Patricia R. Miller in 1982, focusing on travel solutions for women. Over the years, the company has expanded its product line to include many items, including bedding, stationery, home, apparel, and footwear.
And now they collaborated with Yankee Candle for this collection design inspired by Vera Bradley's exclusive Sunlit Garden Sage pattern and includes a new Yankee Candle® fragrance, Lavender & Sage, which is unique to this partnership.
What a treat to share these special limited-edition candles. I must say that they are stunning, and they take my breath away when illuminated!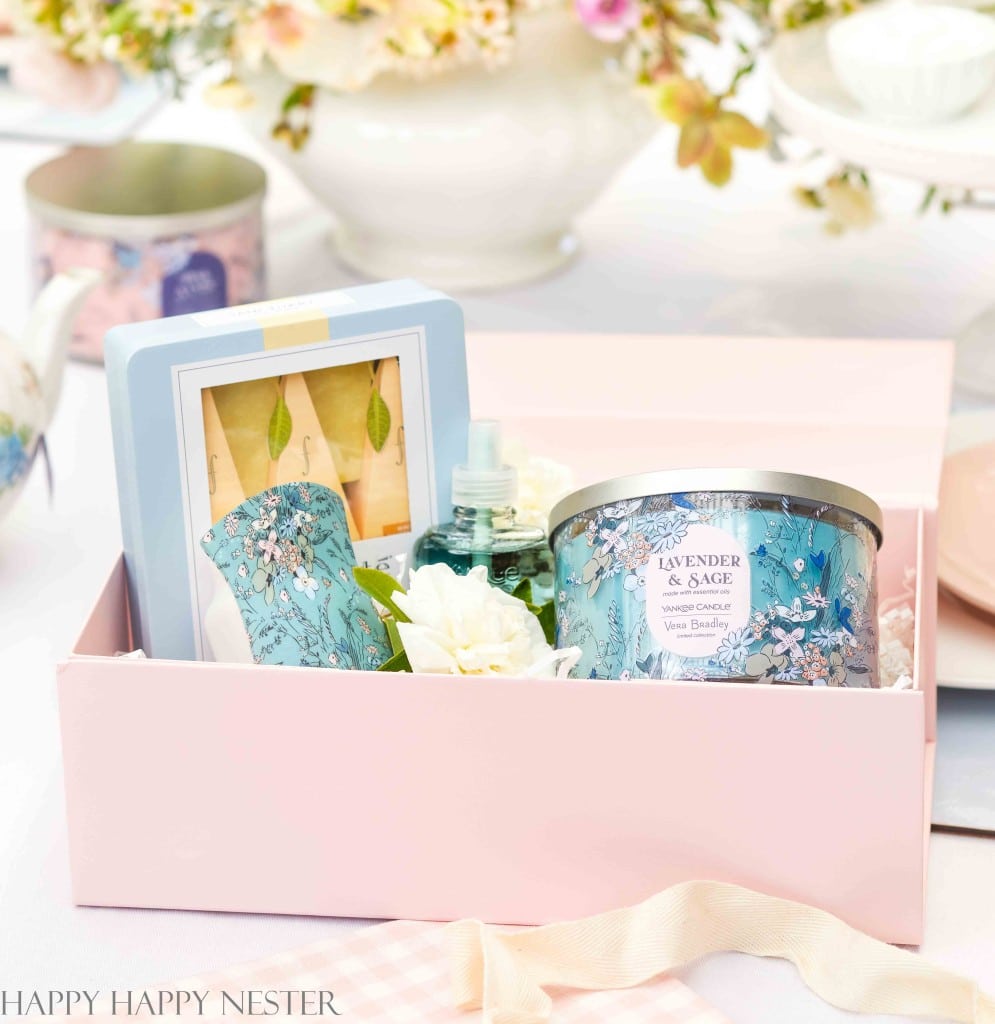 Photo: Yankee Candle
I'm so lucky to share this new limited-edition collection created by Yankee Candle and Vera Bradley in your Mother's Day gifting. The 3-Wick candles floral design makes this the ideal Mother's Day gift candle.
And let's talk about the Lavender & Sage ScentPlug® Refill. I love that these room diffusers are adjustable. I like the low fragrance strength setting; it's just the right amount for our great room.
This is precisely what I need to freshen up our home this spring after a long winter.
Mother's Day Gift Basket Ideas
This is a simple and beautiful gift package. I love the pink box and how everything looks fabulous in this gift box. Add some tea, flowers, and Yankee Candle | Vera Bradley collection candle, Lavender & Sage ScentPlug® Refill along with a box and paper filler.
In a few minutes, you'll have a gorgeous gift for your mother or friend!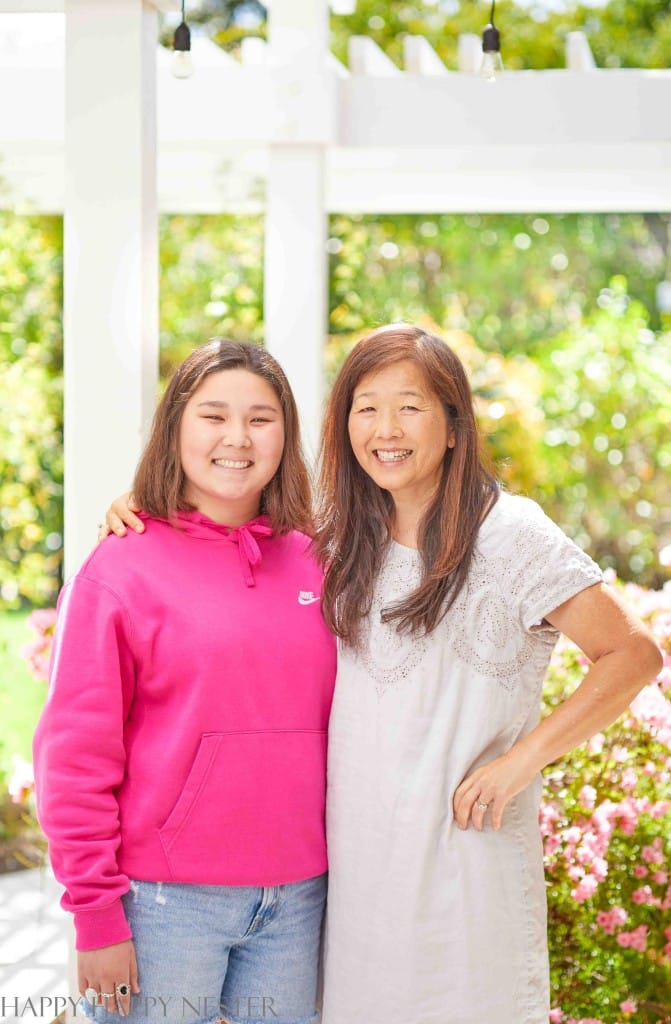 So, if you like these candles, make sure to shop exclusively on YC.com or in select Yankee Candle retail stores.
From cozy living rooms to sunny outdoor spaces, the ambiance can be tailored to suit the occasion and the guests. Whether it's a simple and intimate gathering or a more elaborate affair, a tea party offers a chance to show appreciation for the mothers in our lives uniquely and memorably.
Here's to a fun Mother's Day Tea Party this year!
Cheers,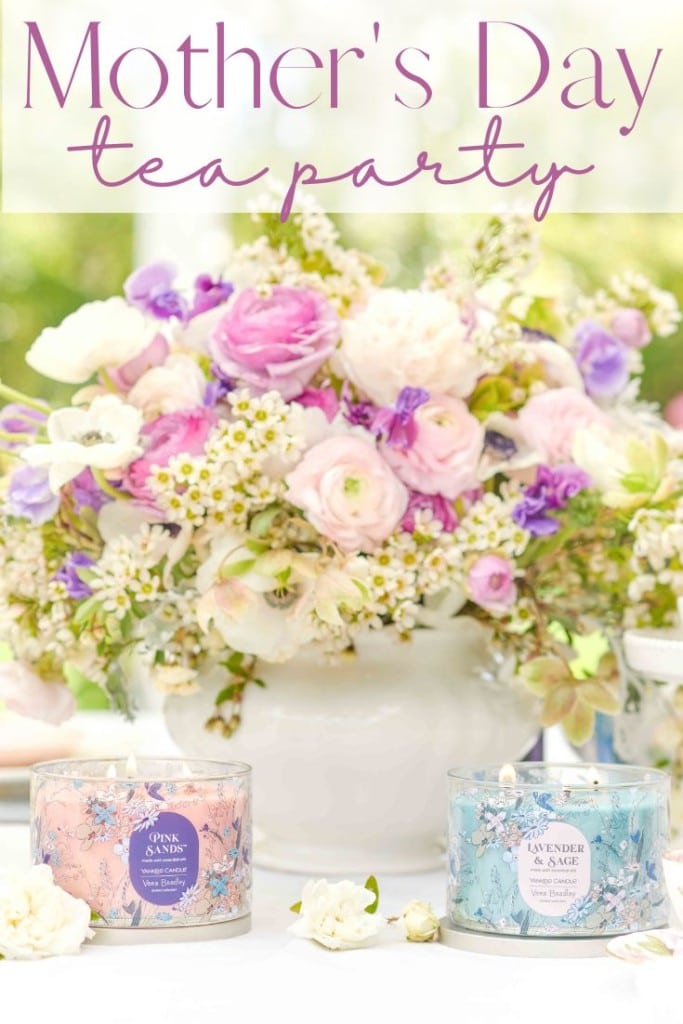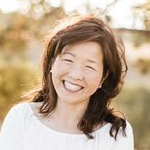 Latest posts by Janine Waite
(see all)