Savor the sweet season with this collection of Cotton Summer Dresses and More.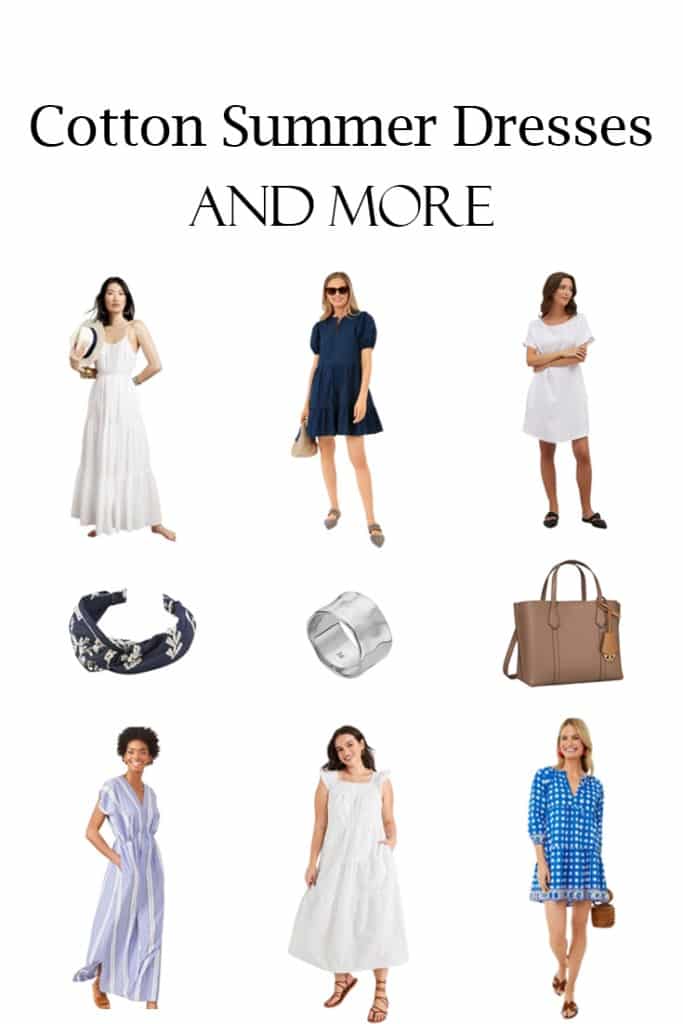 Browse below to find the perfect dress to wear while summer lasts. Here you will find affordable, unique, and comfortable clothing items to satisfy your fashion needs.
Let's make the most out of summer by finding a new addition to add to the closet.
There's nothing better than wearing a relaxed, flowy dress that combines style and comfort.
That's why I'm here. I'm here to introduce a collection of beautiful dresses to add to your cart.
White Dresses
Blue Dresses
Patterned Dresses
More Accessories
Cotton Summer Dresses and More
*This post contains affiliate links
WHITE DRESSES
White has to be one of my favorite colors for clothing. It's simple but bold enough to make a statement. Whether you add accessories such as jewelry or a hair clip, you can never go wrong with wearing white. Here is a broad collection of white cotton summer dresses worth the look. Check out this selection of items to find the next best dress to add to your shopping obsession. Don't worry. We don't judge 😉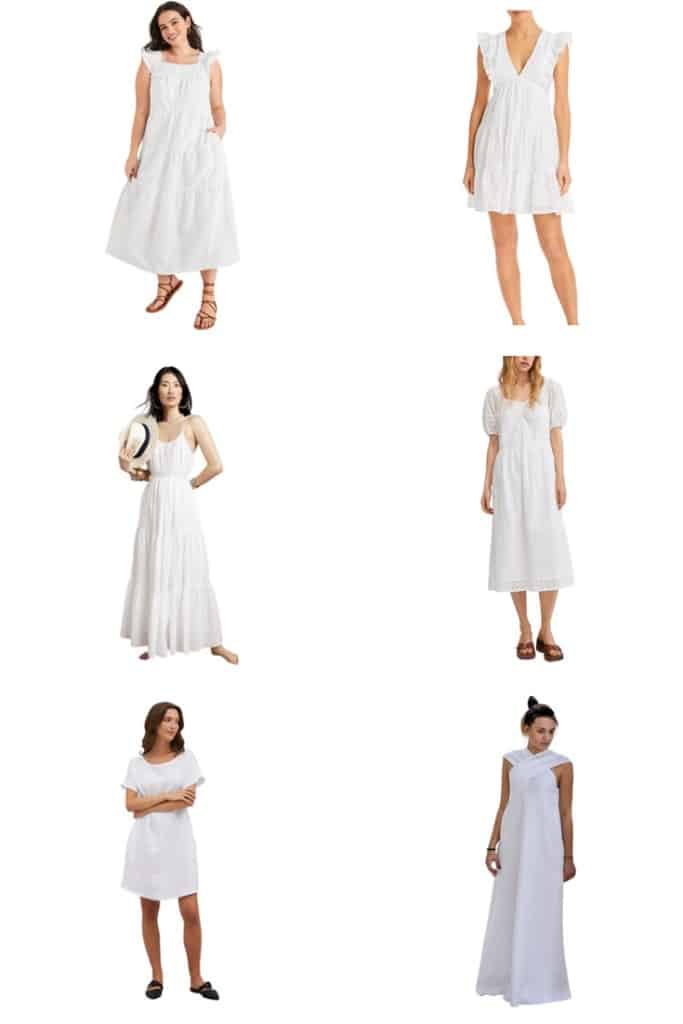 Sources: 1 l 2 l 3 l 4 l 5 l 6
BLUE DRESSES
If you didn't think blue was a gorgeous dress color, think again! Here is a wide variety of special dresses to make you feel at the beach wherever you go. But seriously, these dresses have to be some of the best I've seen online. They are made of excellent material, worn with incredible comfort, and super affordable. You don't want to say no to a dress like this.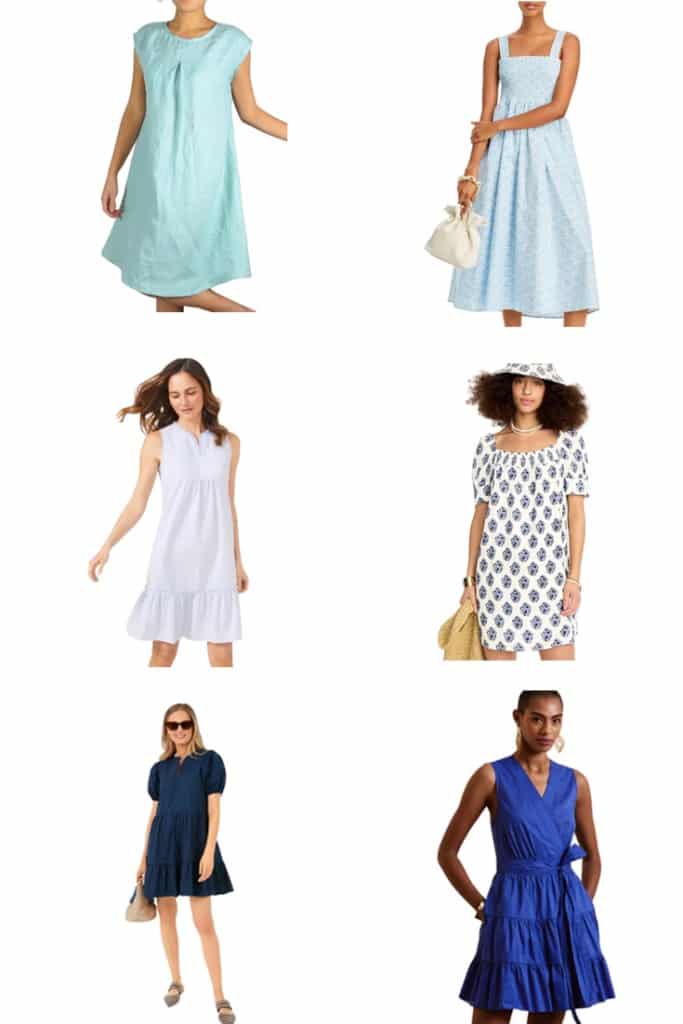 Sources: 1 l 2 l 3 l 4 l 5 l 6
PATTERNED DRESSES
Let's talk about patterns. Now the only "pattern" I choose to wear are stripes, and that's on rare occasions. But, I do love to branch out with style and seek other beautiful patterns, such as the choices below. Whether you want to add a pop of chic to your closet or look for something out of your comfort zone, check out this collection of cotton summer dresses and more. I promise you'll find what you're looking for.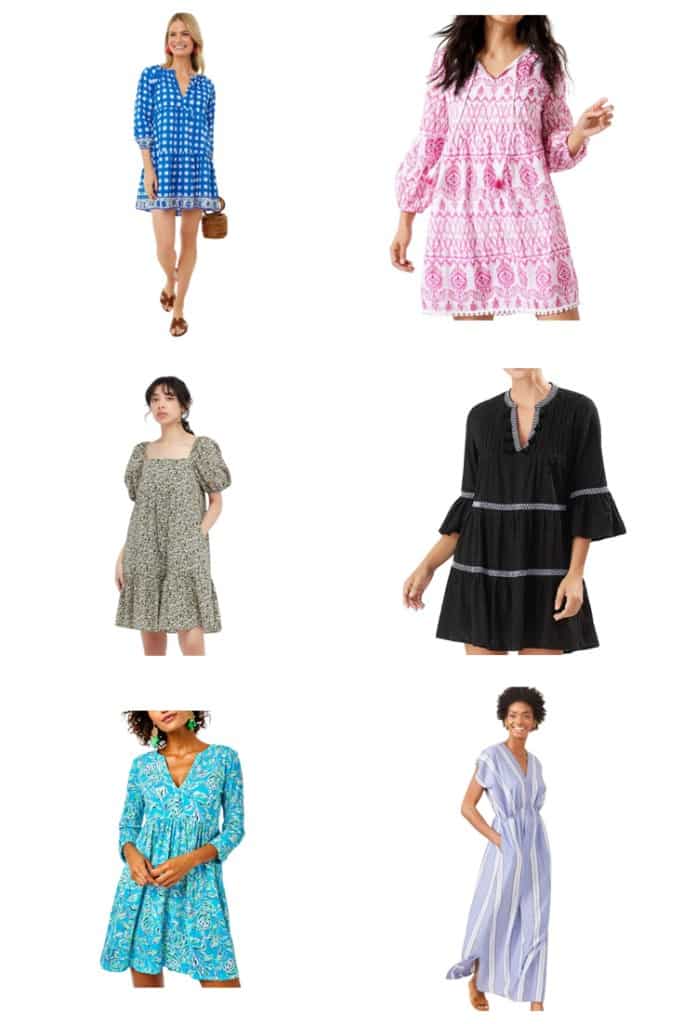 Sources: 1 l 2 l 3 l 4 l 5 l 6
MORE ACCESSORIES
To add to the collection of cotton summer dresses, here is a fun selection of accessories, jewelry, and simple gadgets to make your outfit cuter. When planning an outfit, I always have a ring on my finger, a handbag by my side, or a clip in my hair. To me, it's essential and a necessity. So, if you love accessories as much as I do, you'll love this section. Check out the items below, and add them to your cart to enjoy them during the last few weeks of summer.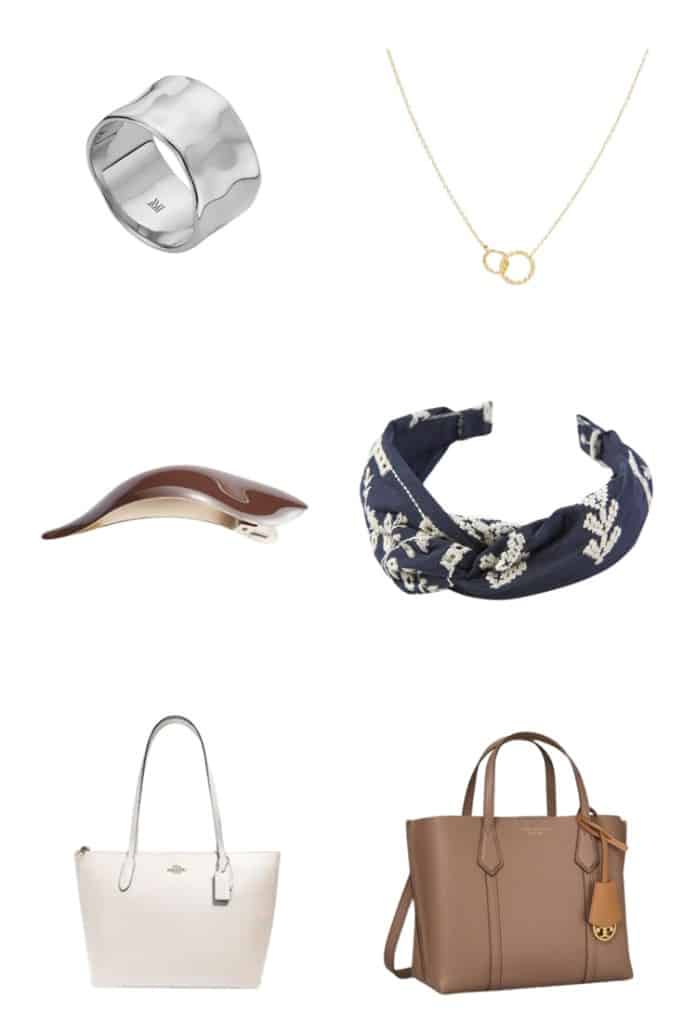 Sources: 1 l 2 l 3 l 4 l 5 l 6
---
Happy Wednesday,
Wherever you are, I hope you are staying cool. It's currently 95 degrees in the Bay Area!
To mend the warm weather, I tend to dress in relaxed, light clothing like the dresses above. They're the best when it comes to hot temps.
I hope you found something for yourself or a friend. Enjoy the rest of your summer!
See you on the blog,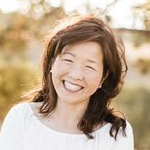 Latest posts by Janine Waite
(see all)