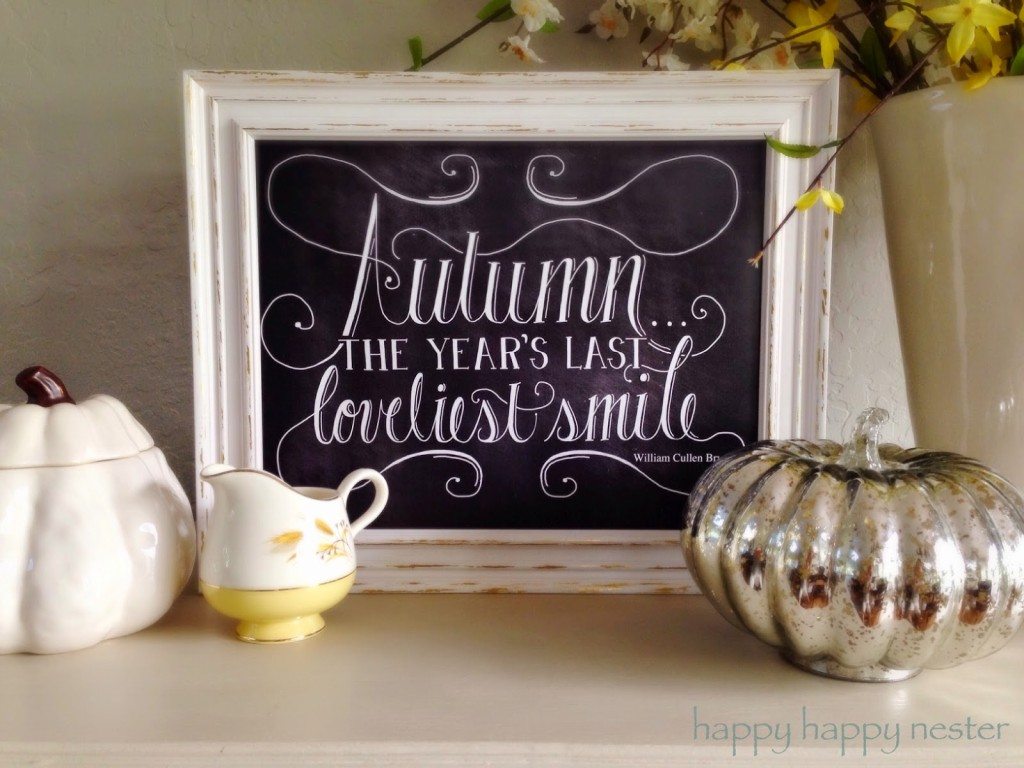 lovely chalkboard giveaway!
background ~
i'm excited that my instagram account has reached 1,000+ followers! so to celebrate, i'm giving away a dear lillie chalkboard print. jenni, at dear lillie, has graciously provided this beautiful item for my special occasion. if you haven't checked out her blog, you must. here is her link:
dear lillie
. so again a huge thank you to the talented, jenni at dear lillie for the gorgeous autumn print.
i feel like the luckiest gal around, since i can write about things that i create! it is wonderful to have an outlet for all my artistic energy and i just want to thank you for making this all happen. seriously, i couldn't have done this without all of you! i really appreciate all your support and interest in my blog.
~ a funny note about the nester ~
as a child, my friends and i would draw on our sidewalks. we not only drew on ours, but we kept going down the street. we would draw on everyone's sidewalk! :o) i was always baffled that some neighbors would shoo us away! i thought how silly they were, didn't they know good artwork!
thanks everyone for participating! the lucky winner is texasdecor!
giveaway rules:
begins: sept 1, 2014
ends: sept 8, 2014
~ if you leave a comment at the end of this post, you will be entered
once
for the contest.
~ if you leave a comment AND subscribe via email to happy happy nester, you will be entered twice for the contest.
~ the winner will be announce and notified on the blog sept 8th.
~ good luck to you!
i've been anxiously waiting for my chalkboard print to arrive. when it was delivered, this is how it appeared out of the mailer. it was such a nice presentation, it felt like a special present had arrived! oh, yes, this would make a nice present for a friend or relative!
oh, my goodness the grey tissue, the lovely postcard, and the beautiful satin ribbon is just beautiful. if you are active on instagram definitely find me and dear lillie and follow both of us. she has many great interior photos that will inspire you.
here it a close up of the high quality print. it isn't an actual chalkboard, but looks similar to a mat photo. the writing definitely appears like chalk and even has the chalk smudges that make it look authentic. by the way, the winner will receive the 11 x 14 size print that will need to be placed into a frame.
i just love this saying by william cullen bryant. i'm a big fan of autumn, so of course i fell in love with this immediately! dear lillie has some christmas boards and it looks like they'll restock this item as the holidays are upon us.
if you aren't the lucky one who wins, maybe just treat yourself to this wonderful chalkboard. thanks again for visiting and taking part in my little celebration. here's to more wonderful posts in the near future!
i hope you enjoyed this post. as always, comments are welcome and encouraged.
cheers,
janine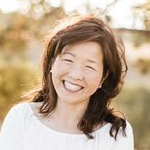 Latest posts by Janine Waite
(see all)