I love to create Free Printable Christmas Tags. And this year, I had a blast designing six cute holiday gift tags. If you download these printables, then you should be all set for tags.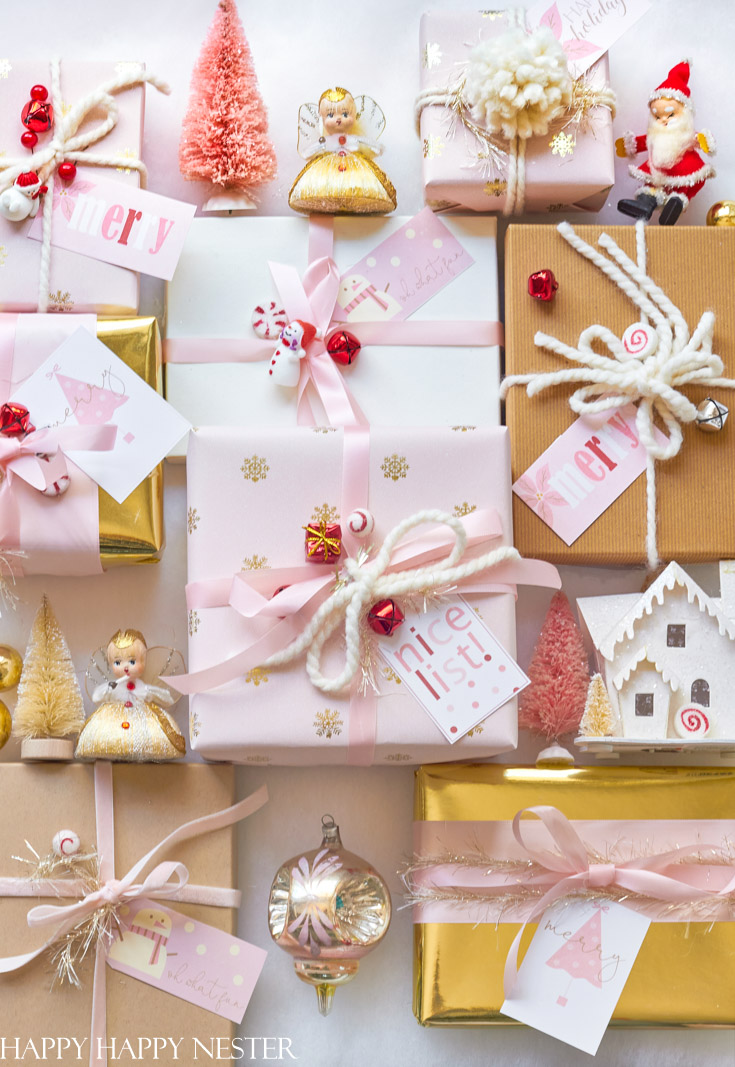 I initially had designed red tags, but recently I switched to pink. It is a white and pink Christmas around the Waite Pad these days.
For as long as I can remember, I enjoyed decking out my gifts.
As a kid, I sprayed painted little pinecones gold and added them to the gifts. My mom always had a supply of little foil presents, sprigs of holly, and of course, the little red berries. I feel that wrapping a gift can be an art form, and my 13 blogging friends share their gift wrapping secrets in our holiday blog hop series.
Here is a peek at their posts.
Holiday Bloggers Best Series

Most Lovely Things | Christmas Gift Wrap Using What You Have
Sanctuary Home Decor | Unique Christmas Gift Wrapping on a Budget
Modern Glam | Natural Gift Wrapping

My 100 Year Old Home | Creative Ideas for Gift Wrapping
The Ginger Home | 3 Gingerbread Holiday Gift Wrap Ideas
Happy Happy Nester | Free Printable Gift Tags
Craftberry Bush | Christmas Nutcracker Cylinder Wrapping DIY

Satori Designs for Living | Simple Christmas Gift Wrap Supplies & Steps
My Sweet Savannah | 24 Free Holiday Printable Gift Tags
Twelve on Main | Christmas Gift Wrapping Ideas You Will Love
The Happy Housie | Natural Rustic Gift Wrap Ideas

Dreaming of Homemaking | Personalized Gift Wrap
Finding Lovely | Holiday Gift Wrap
Lemon Grove Lane | Holiday Gift Wrapping With a Natural Touch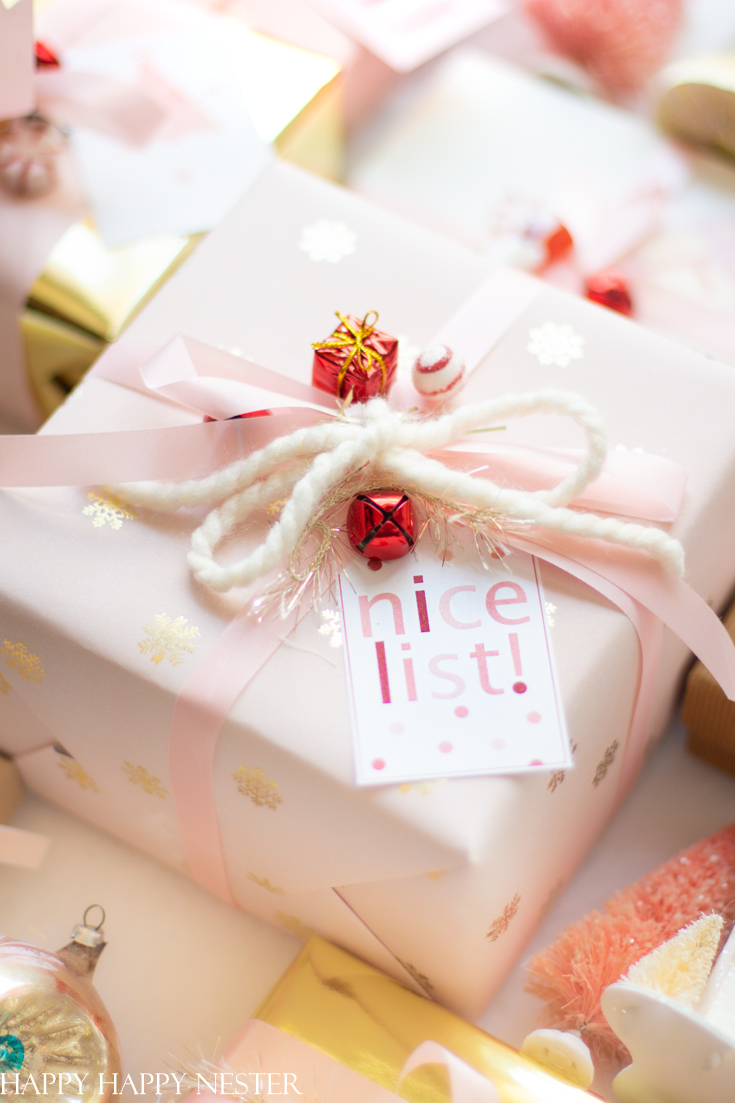 Here's is the True Reason I Design Gift Tags!
I'm not sure if you are like me, but my husband and I set aside an evening to wrap all our presents every Christmas. And every year, we experience a serious shortage of gift tags! So, this year, I'm going to print out all these newly designed tags. I'm so excited that we will have a handy dandy pile of them.
It's crazy to think that I'll be prepared for our marathon gift-wrapping session. Hooray!
And the cool thing is that you can have these cute free printable Christmas tags. Sign up for my blog newsletter, and the printables will show up in your inbox. If you are already a member, no worries, you can still receive them without signing up twice for my newsletter.
And if these pink tags aren't enough, here are a few more that I've designed.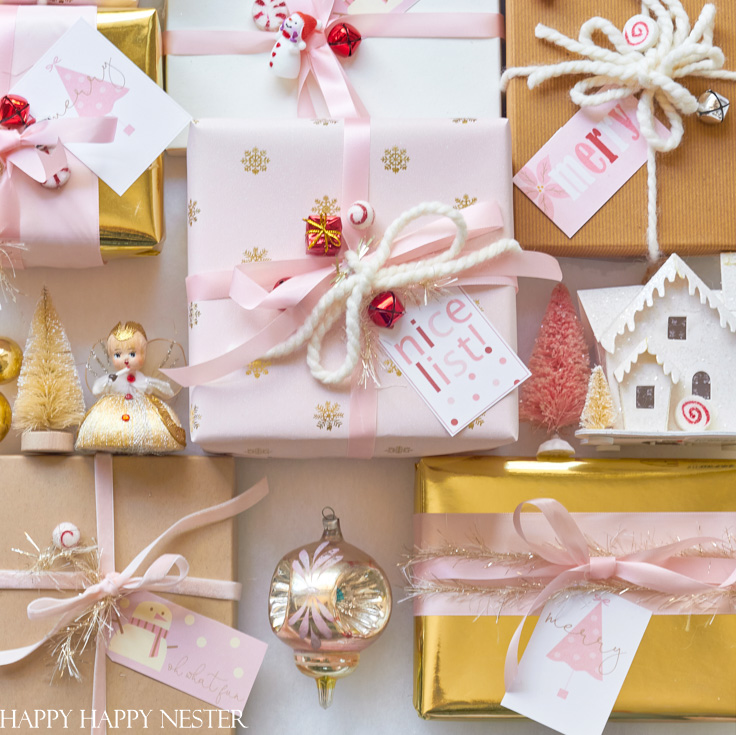 Free Printable Gift Tags DIY
*The following post contains affiliate links
Supplies for the Gift Tags:
Printables (download below)
Scissors
Hole Punch (optional)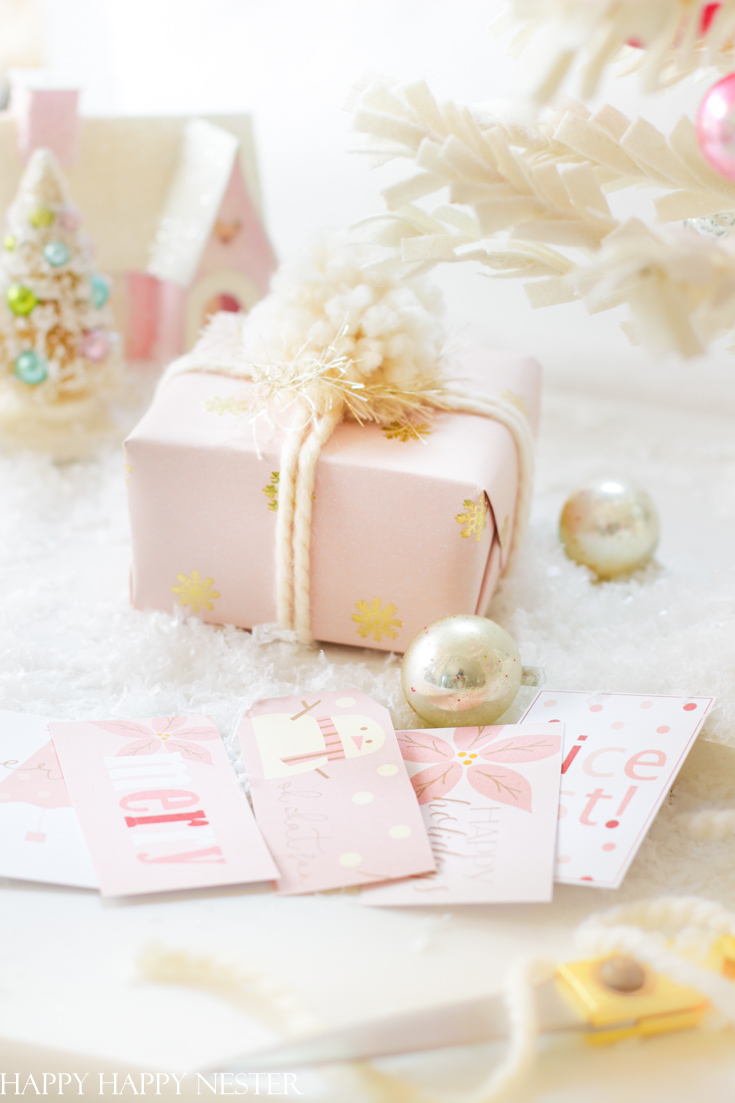 Instructions for Tags
1. Download the printable by signing up for my blog newsletter here:
2. Print out the tags on white cardstock paper.
3. Trim the tags with scissors or a paper cutter.
4. Place holes in the tags if you like and attach a ribbon to them.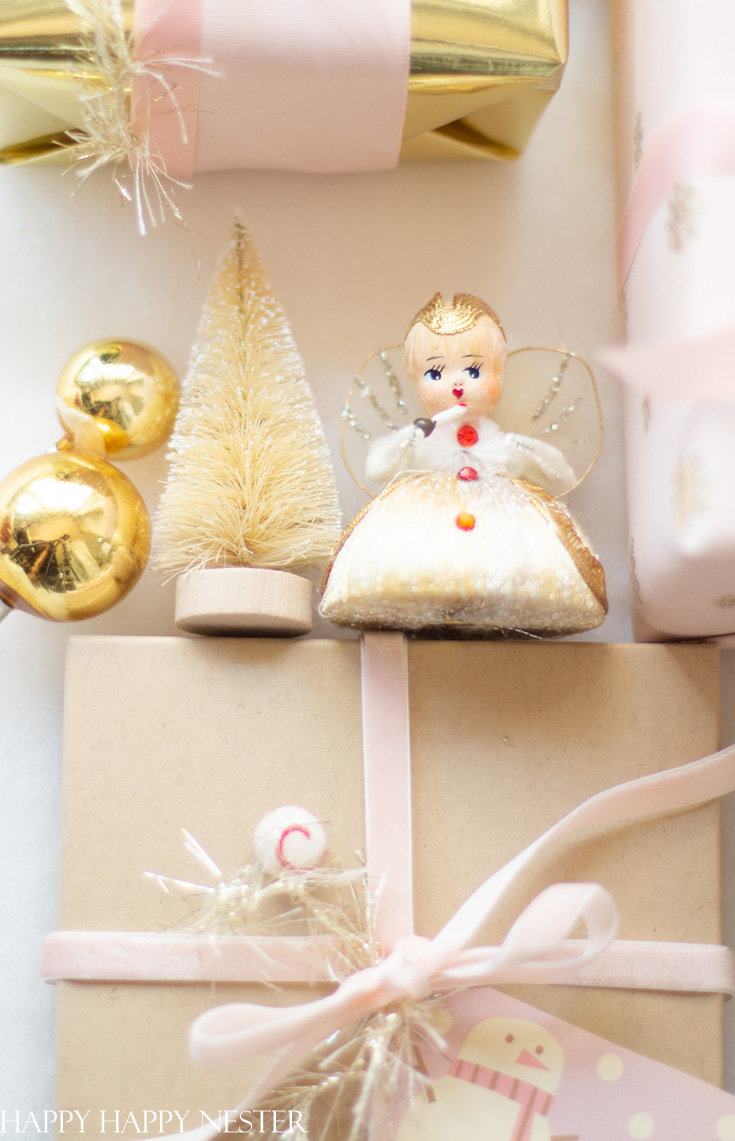 So, if you normally make your tags out of old holiday cards or use whatever piece of paper you have lying around, you can now print my free printable gift tags.
Also, I know that it is tough this year with the pandemic and so getting out to the store might be difficult. I like that I can now print out as many tags as I need for my gift wrapping.
On another note, I wanted to mention that the little Christmas angels and the Santa are from my childhood, and they remind me of my wonderful mom. If she were still around, she would love to see them on my blog. It's crazy that she has been gone for a year. I want to say, let your family and friends know that you love them this year. We all need a bit more happiness in our lives.
May you and your family have a lovely holiday.
Cheers,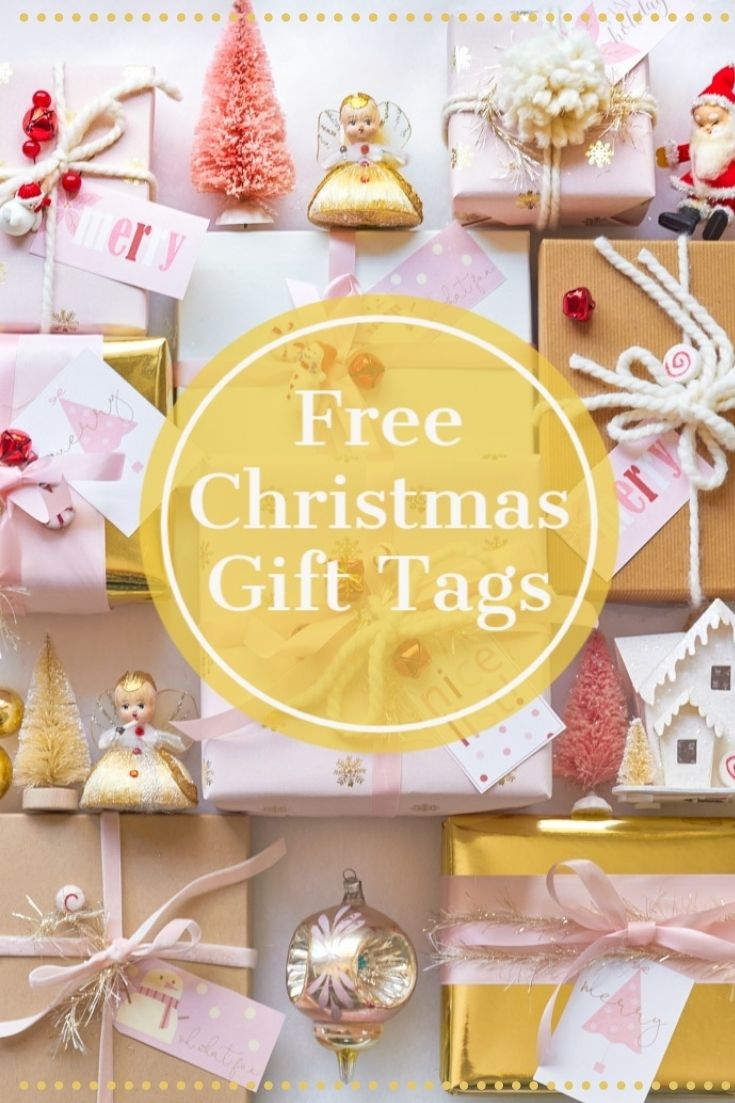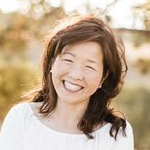 Latest posts by Janine Waite
(see all)