Here are 7 Homemade Gift Tags templates for Christmas. Download the file and print out as many tags as you need for the holidays! You'll love these free printables and how easy they are to print out on your home printer.
Print out these pretty blue tags and add matching ribbon roses to your gifts. Getting this look is easy and beautiful; find out how in this post.
Over the years, I've designed quite a few gift tags. I love having a box of them around for the holidays. So, here are a few that you might want to print out for free. If you subscribe to my newsletter, then fill out the form, and you'll receive the printable templates. Don't worry; you won't have multiple subscriptions to my blog.
Also, I want to mention that this post is part of a small blog hop. My friend Kim from Today's Creative Life and Jennifer from Tatertots and Jello joined me.
We are all sharing our gift wrapping and tags with you today.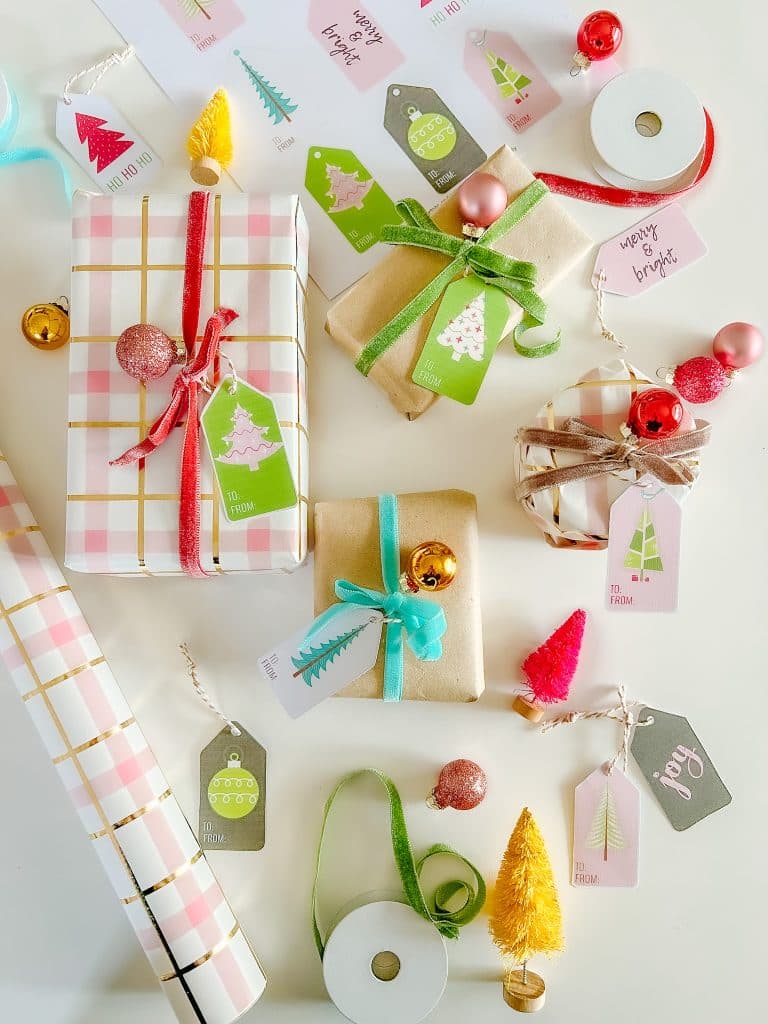 9 Bright Printable Holiday Gift Tags | Tatertots and Jello
Add some bright holiday tags to your gifts this year. These free bright and colorful printable tags are so easy to download, print off and add to your gifts this year! Add some velvet ribbon for gifts that will look stunning under your tree!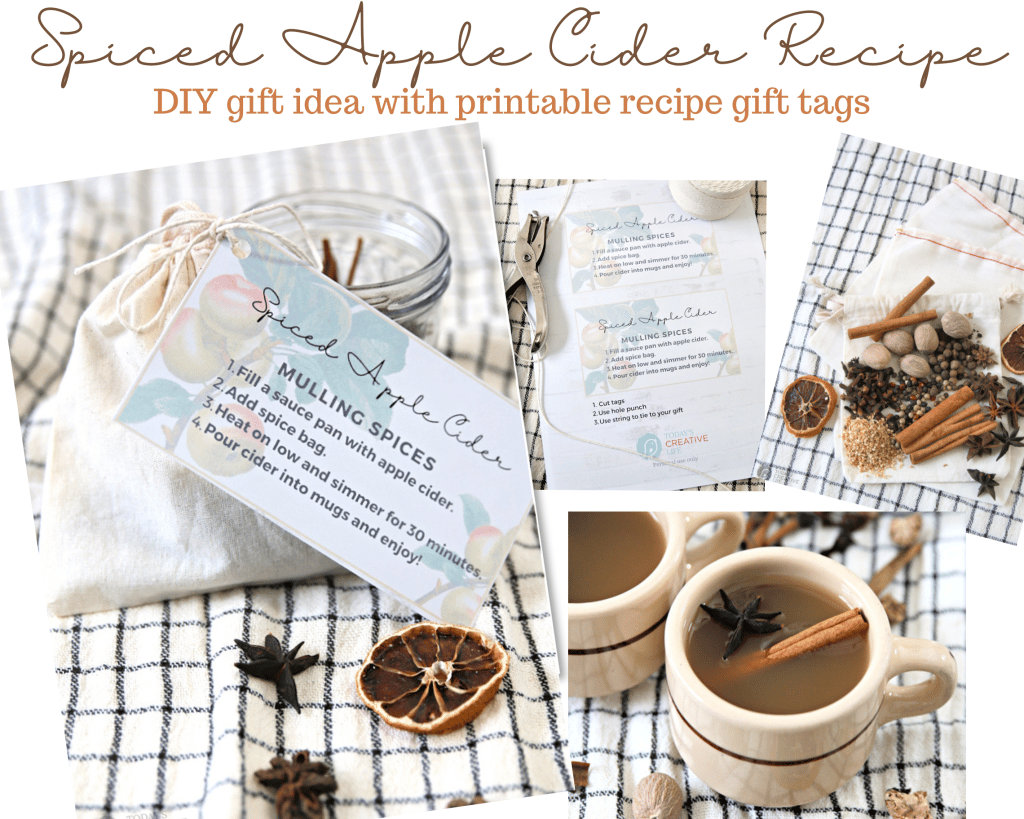 Hot Spiced Cider Gift Idea with Recipe Tag | Today's Creative Life
Holiday giving for friends and neighbors just got easier with Spiced Apple Cider Mulling spices and printable recipe and gift tag. 
7 Homemade Gift Tags
Now, let's talk about my free printables. I have a few steps to get this gift-wrapping look. Take a look at these simple directions.
Download the pdf file. Fill out the form below to get your printable.
Print out the pdf on cardstock paper on your home printer.
Cut out the tags with scissors.
Make ribbon roses and attach them to a wrapped package.
How to Make a Ribbon Rosette
I bought my beautiful silk ribbon at a holiday fair, but you can find some here.
Since my ribbon is about two inches wide, I cut my ribbon in half to make my roses.
Step 1 – Begin Twirling the Ribbon
Tightly begin rolling the ribbon in a circle. Hot glue the inside of the ribbon as you wrap the ribbon. But, you can go without gluing too much since you'll glue the whole rose to a piece of paper.
Step 2 – Roll the Ribbon
Keep rolling the ribbon around the last layer until you have the rose the size you like. When you get to the end, snip off the ribbon and glue the inside of the back to the rose.
Step 3 – Make the Flower Rose
Glue a piece of cardstock to the bottom of the rose. Once the rose is secured to the paper, trim the cardstock to the edge of the ribbon rose.
Here are some of my favorite wrapping supplies!
I love making and sharing my homemade tags with you every year. The fantastic thing about owning the pdf is that you can print out as many as you need. The sky's the limit! I hope I can save you from buying some from the stores.
Let's enjoy the holidays and get crafty!
Cheers,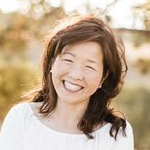 Latest posts by Janine Waite
(see all)