My Happy Craft for the day is a Cute Leaf Garland. Of course, this is one of my many garlands on my blog, so don't miss out on my other fall garland.
Today, I have teamed up with 12 talented bloggers and we are showcasing our Fall DIY and Craft projects. You are so in for a treat! At the bottom of this post, you will find a list of all their blogs, and I hope you have time to enjoy all their projects as well.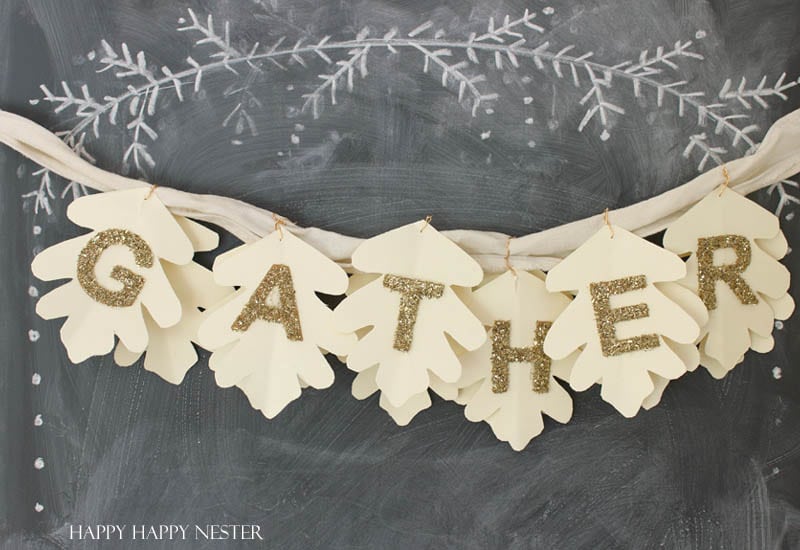 Do you ever panic?
Well the other day, I had every reason in the world to panic.
Ok, when this happens all my creative thoughts instantly dry up like a drop of water on a hot summer's day.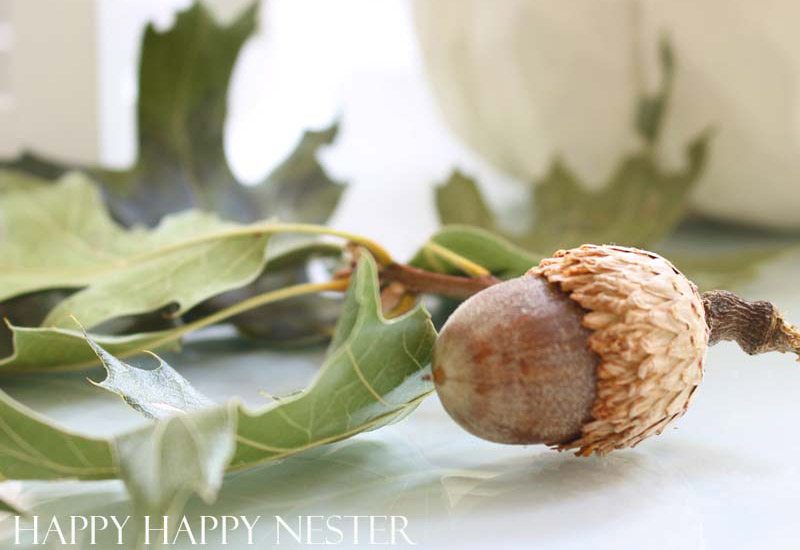 So, here is what happened in a nutshell.
It is easy to see that my blog is my life.
And when it went down the other day, I was a fish out of the water. Picture me just flopping around and gasping for air in between some panic attacks.
I have an innate reflex to work on my blog and when I couldn't log into my website, I was lost at first.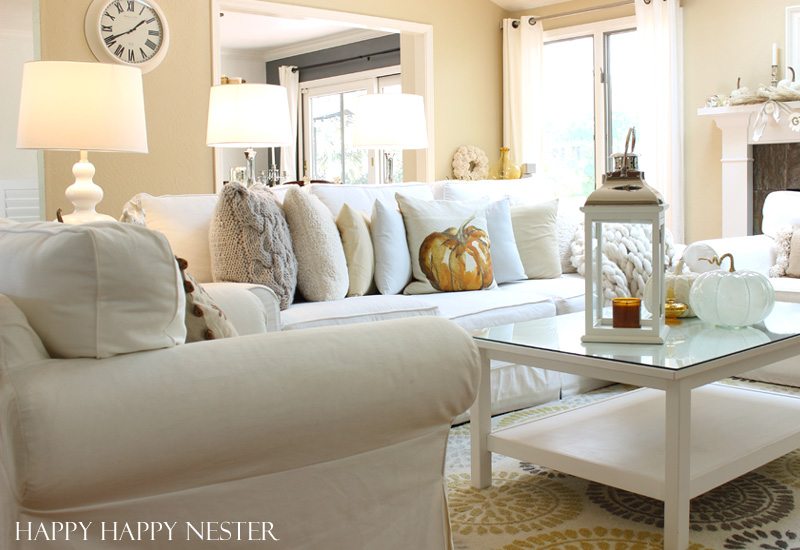 Photo: Fall Home Tour
Well, at about day two, I finally settled in for the ride.
There were still moments of panic, but I soon realized that whatever I did, I couldn't perform CPR on the site.
But, I must admit that I probably had the most calls into my website provider.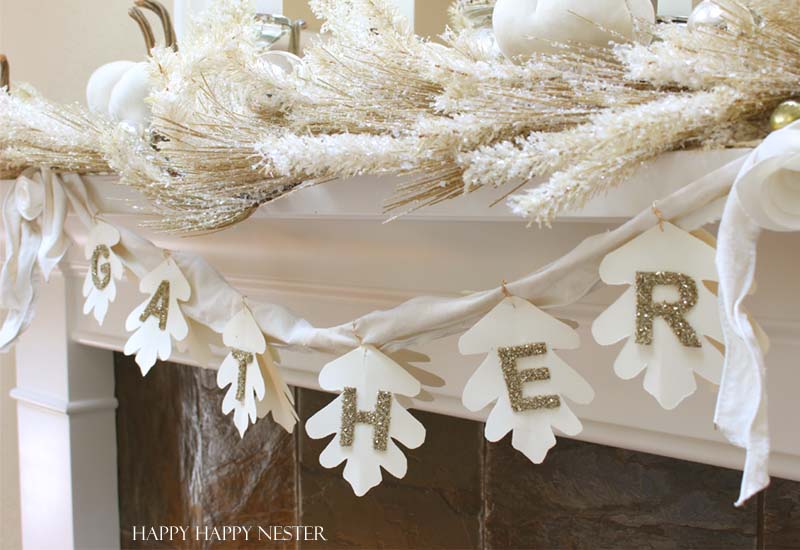 So, the curious thing that happened is that I jumped right in on some projects.
The creative side of my brain was so happy and engaged.
And this fall craft is the fun result of my blog crisis!
Slowly, and ever so slowly I'm learning how to cope and encourage my artistic brain. And you know what? I love blogging and sharing my designs with you!
On a side note, the above photo has a temporary chalkboard wallpaper that I just LOVE!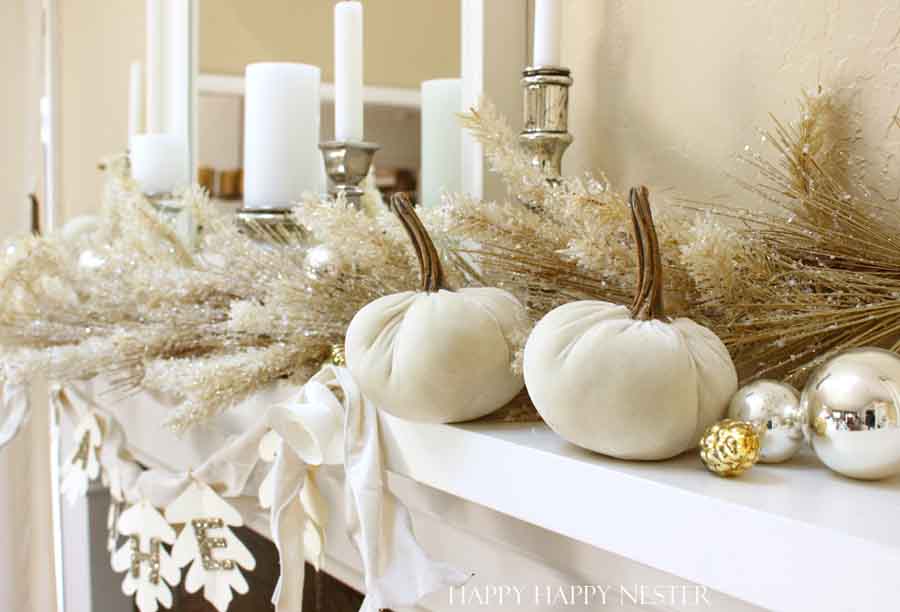 Every time I write a blog post and create either a craft, recipe, or home decor I feel like the luckiest girl in the world.
Seriously, my husband is jealous of me.
But, he is also so happy that I found my passion!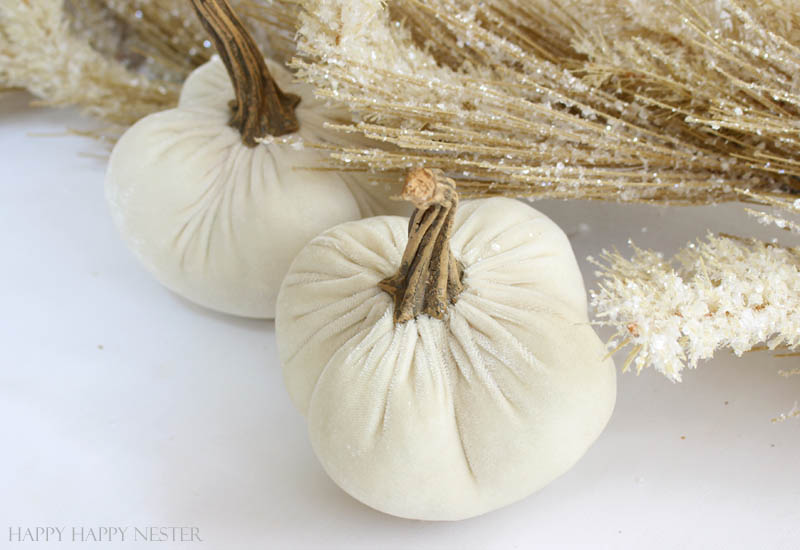 Glittery Leaf Garland
Materials:
Cream or white colored cardstock paper
Leaf pattern you can find it here: Leaf
Glue
Scissors
Paint brush
Instructions: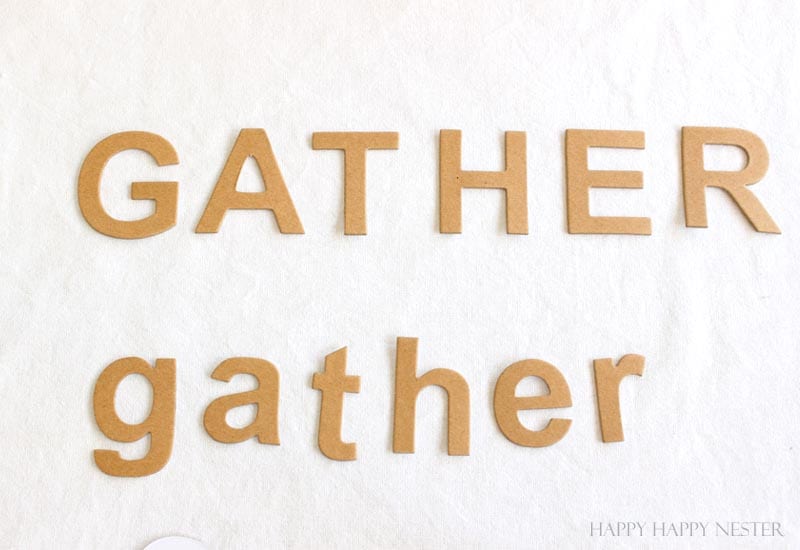 1. Place letters right side up on paper.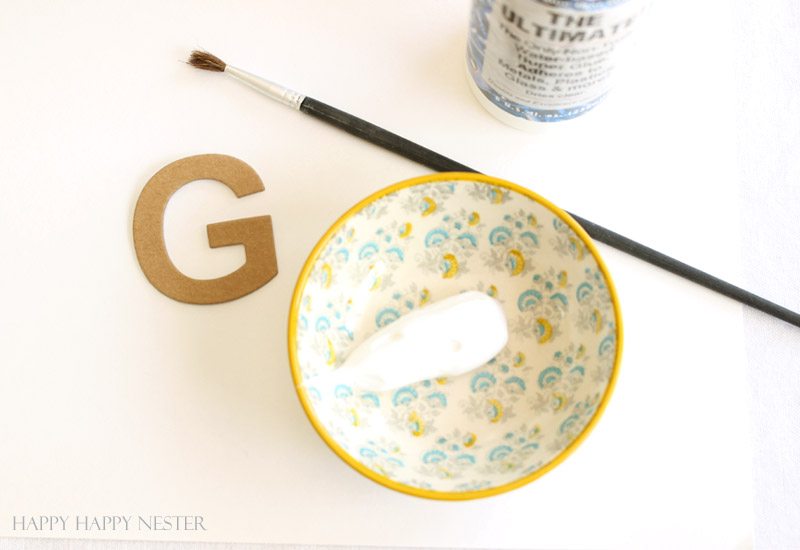 2. Coat all the letters thoroughly with glue.
3. Sprinkle glitter over the letters and cover.
4. Print out leaf template.
5. Cut the leaf out.
6. Trace around the leaf onto your cardstock paper. Cut 12 leaves out, you can probably layer your paper and cut three leaves out at once.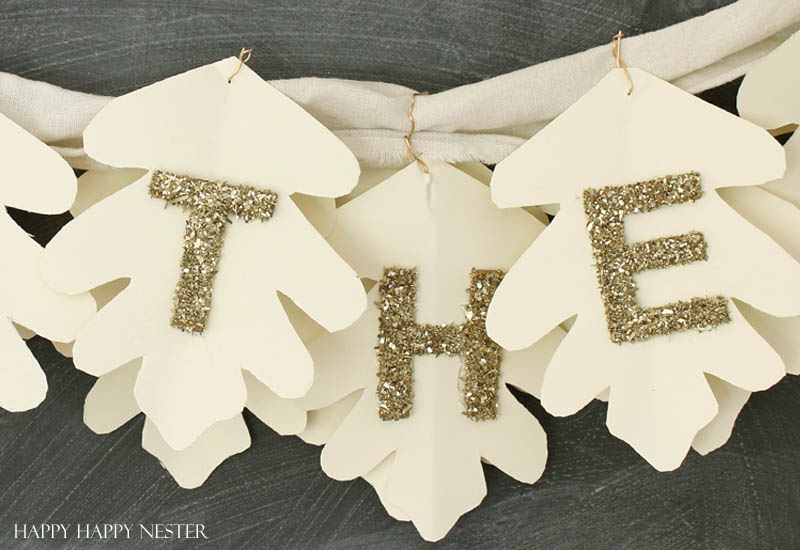 8. Cut 6, 1-inch piece of wire.
9. Put a small hole at the top of the leaf. I used a kebab skewer to make the hole.
10. Thread your wire through the hole and wrap it around your ribbon.
11. Place the leaves with letters along with a blank leaf behind it.
12. Tie and decorate whatever space you want to use for your garland.
Well, my week is busy, but I'm so happy that I created this fun leaf garland for you! I have many more crafts, home decor and recipes in the works so make sure you don't miss them. If you sign up for my newsletter, you will have them delivered right to your email box once a week. Enjoy the rest of your week and Happy Fall to all of you!
Cheers,

Welcome to Our Monthly
Creative Blog Hop
Meet your hosts
Tammy @ Hey Fitzy | Janine @ Happy Happy Nester

Sarah @ Twelve On Main | Carolann @ Sassy Townhouse Living

Lynn @ Nourish And Nestle | Leanna @ Faeries and Fauna

Tara @ Lehman Lane | Michelle @ Our Crafty Mom

Sam @ Raggedy Bits | Amanda @ Life on the Bay Bush

Toni @ Small Home Soul | Jodie and Julie @ The Design Twins
Grab some Fall Inspiration
 *This post contains affiliate links. They do not add any extra cost to you.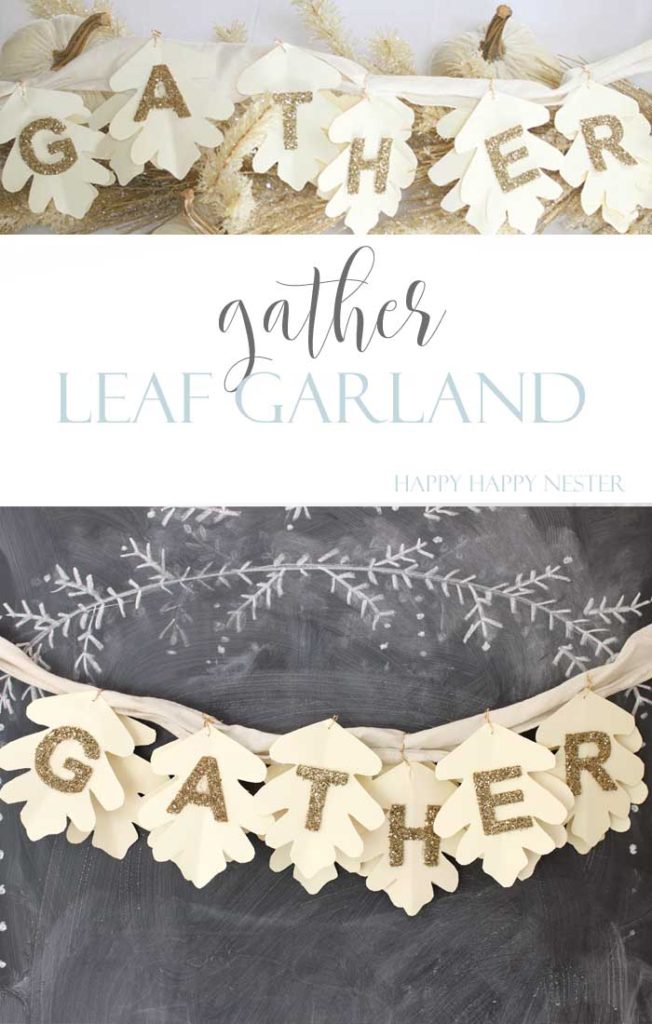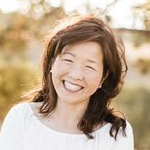 Latest posts by Janine Waite
(see all)