I've always wanted to Make a Paper Quilt using some pretty scrapbooking papers available over on Etsy. Well, I have some festive fall designs that I used to make this fun leaf quilt block.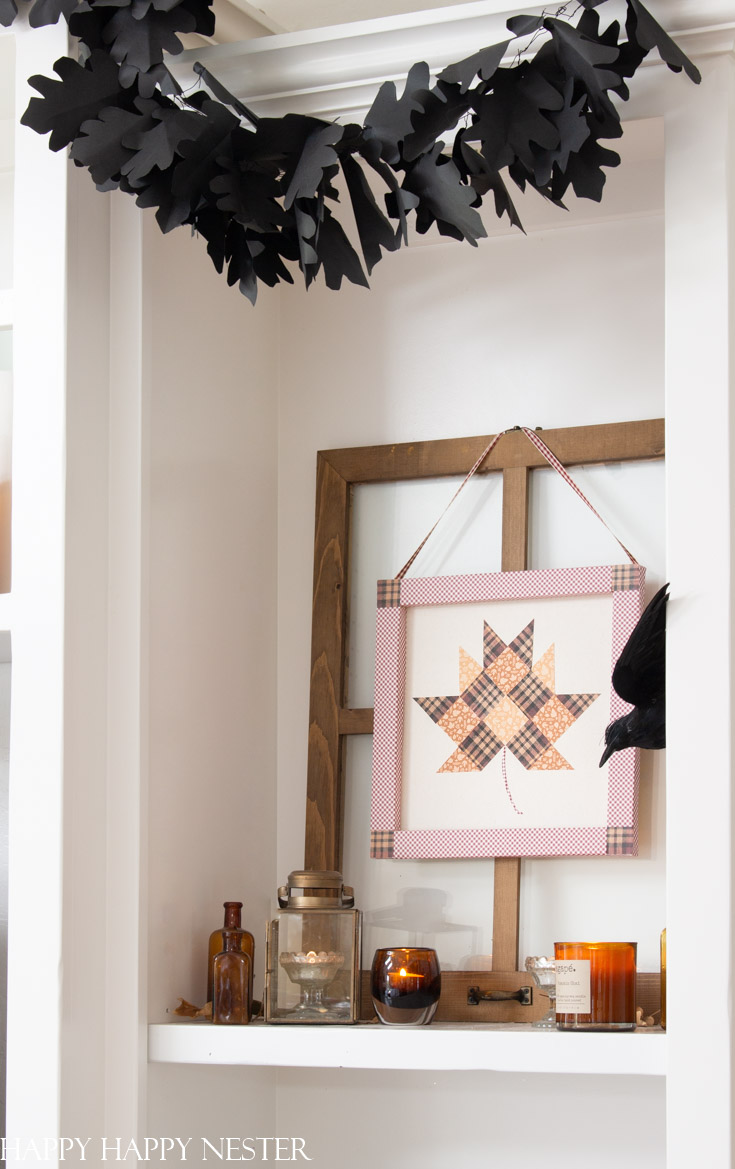 Since it took me a while to replicate the leaf pattern and choose out the papers, I highly respect all you quilters. Don't panic about this project. You see, I did the hard part, so you can copy my paper leaf, which is easy peasy.
Today, my fellow crafting friends joined me with their creative leaf projects. Their projects are listed down below this post.
My love of quilts ( I have a quilt shop that I featured on the blog) began when we lived in Vermont and would frequent lots of antique stores. Our time in Vermont imprinted a lot of things on me. At that time, I was going to school at UMass Amherst, and my art professor, Paul Berube, gave us a pattern assignment. He was a harsh critic, so I was a bit worried he would shred my design during our lectures. So, I decided that instead of designing my pattern, I would choose a well-established quilt pattern. I got to work and created a big canvas of solid colors, which was colorful and fun.
You'll be happy to know that my project survived the class critique.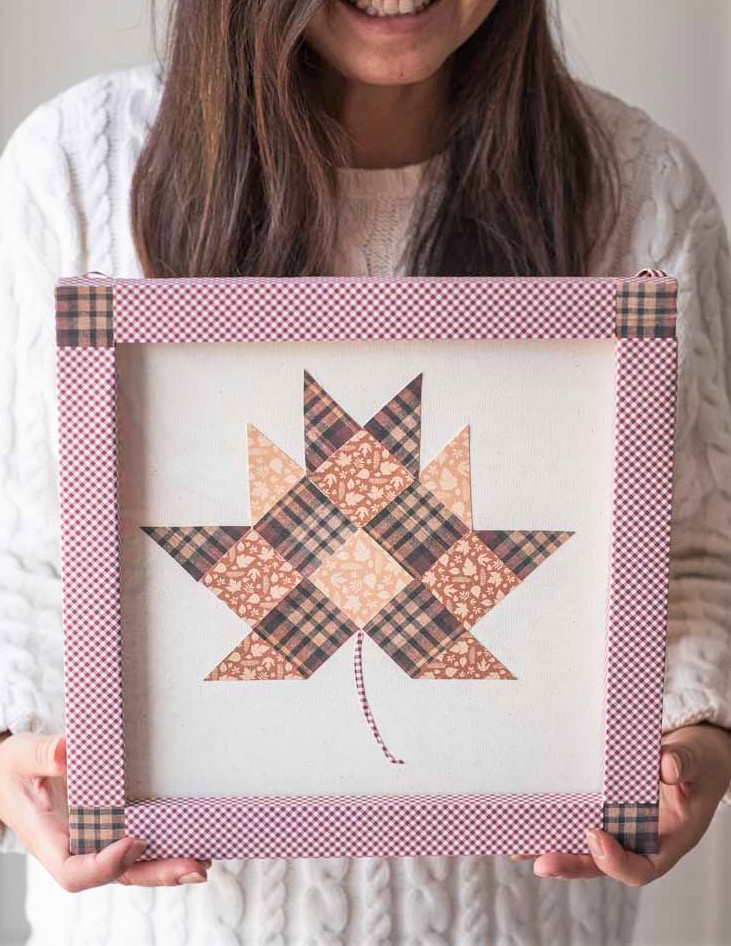 Well, fast forward many years later, I decided to make a paper quilt using digital papers from Etsy.
Adding patterns proved a bit of a challenge. I would wing it and have like a crazy quilt look, well, the obsessive-compulsive side of me couldn't let go. Color, patterns, darks, and lights had to be balanced in my quilt block.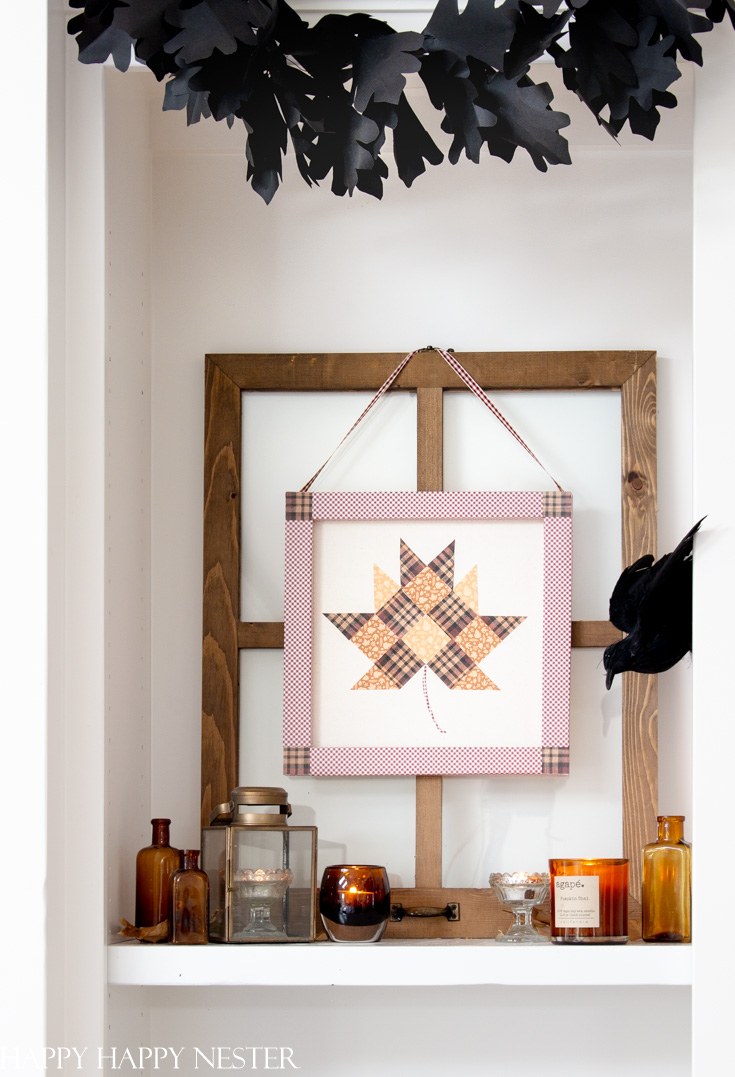 Long story short, I had fun making this unique paper leaf quilt block. I figured out all the digital papers you'll need. And feel free to copy the leaf pattern.
As you all know, I love any project with paper. The paper leaf garland you see in these photos is a black version of my paper book leaf garland.
Ok, let's get started with this paper quilt project.
How to Make a Paper Quilt
Supplies For This Leaf
1 12″ x 12″ canvas
Downloadable digital papers (plaid, light and dark brown ivy, burgundy gingham)
Scissors
Glue
Leaf Quilt Directions
1. Buy the three digital paper bundles, plaid.
2. Print out one sheet of each on cardstock paper. The burgundy gingham and plaid, you'll want to print out two sheets. You may have to resize the patterns. I couldn't provide these for you, since the owners of these papers wouldn't allow me to give them out.
2. Draw 1 – 1 1/2 inch square boxes on cardstock paper.
3. Place another sheet of cardstock underneath your pattern and cut out the square. You will have 2 cut squares.
4. Cut one of the squares diagonally in half. You should have two triangles.
5. Then to make a paper quilt, cut out your square and triangle papers accordingly.
Squares
4 plaid squares
3 dark orange squares
1 light orange square
Triangles
2 light orange triangles
2 dark orange triangles
4 plaid triangles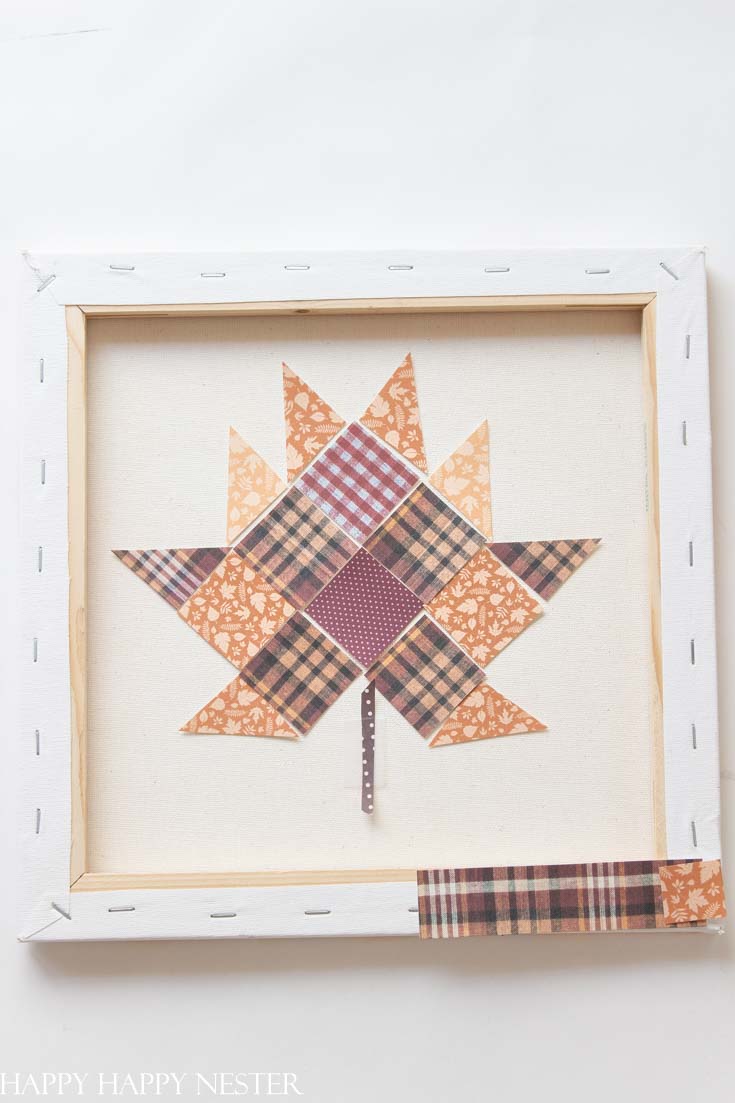 6. Place them on the backside or front side of a canvas.
I know that placing my project on the backside of the canvas is a little unconventional. But, hey, there are very few tutorials on how to make a paper quilt, so I might as well be original.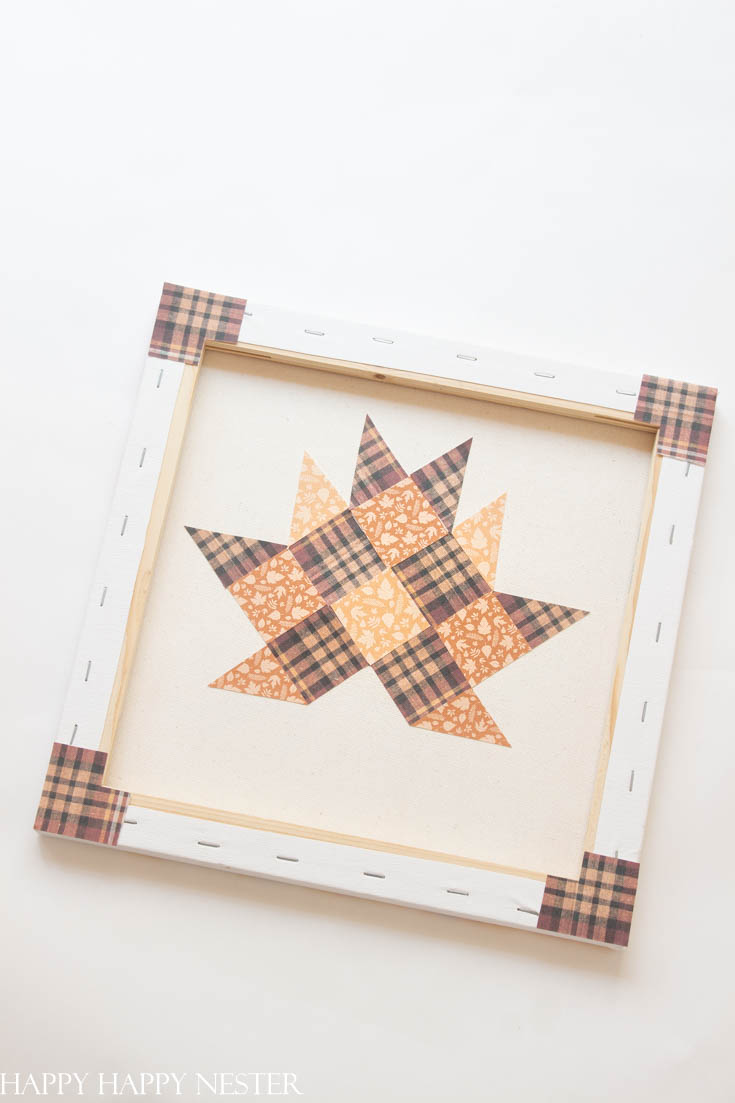 7. Glue the squares and triangles down to form a leaf pattern. Make a little stem and attach it to the bottom center part of the leaf.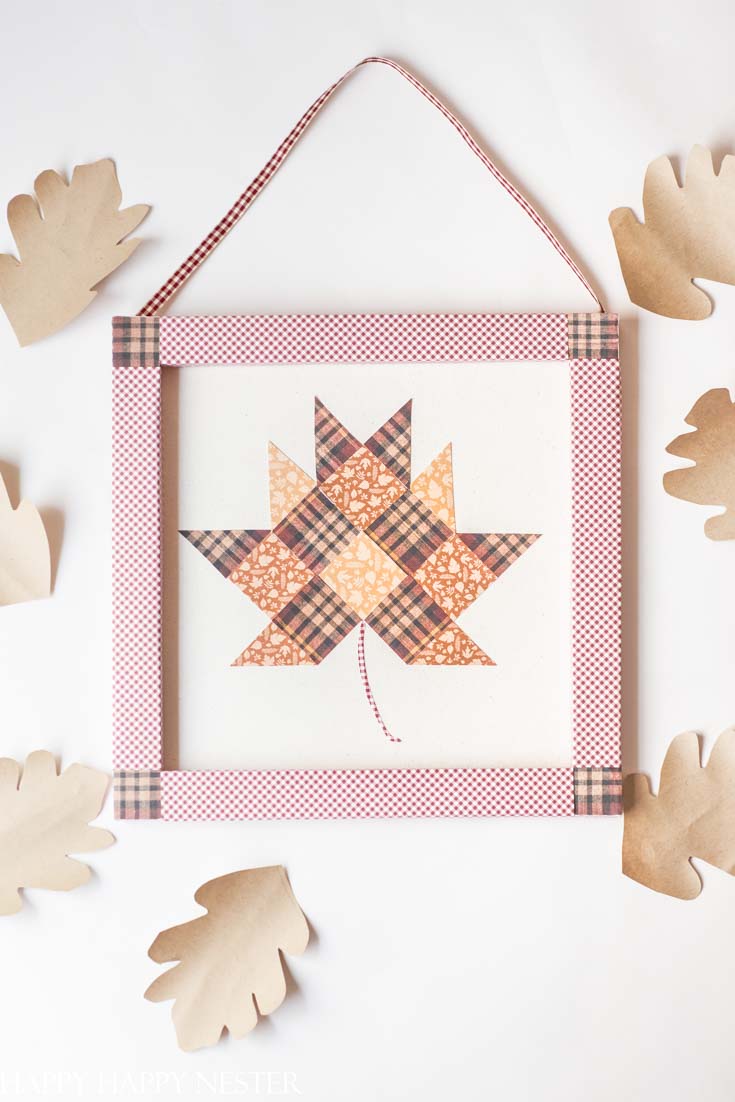 8. Cover the outside frame with burgundy gingham and place a square plaid in each corner. The gingham covers the edge on three sides of the wood.
9. I attached a ribbon to the front side of the canvas with a sewing pin. You can also glue it to the canvas.
I hope you like this post on how to make a paper quilt. I can see this project morphing into another project in the future.
Happy Crafting,

13 Fall Leaf Project Ideas

Gold Dipped Leaf Place Cards – Modern Glam
How to Make a Paper Quilt Leaf – Happy Happy Nester
Fall Craft Ideas – Jennifer Maune
DIY Gilded Leaf Pumpkins – Tatertots & Jello
Watercolour Fall Leaf Free Printable Series – The Happy Housie

Fall Craft Ideas for Your Table – My 100 Year Old Home
Pressed Botanical Art – Craftberry Bush
Outdoor Fall Tablescape with Leaves – Hallstrom Home
Fall Wood Bead Garland – Lolly Jane

DIY Leaf Pillow – Thistlewood Farms
Dinner Rolls with a Cut Leaf Design – Twelve On Main
DIY Leaf Trivet – My Sweet Savannah
The Worst Project Made with Leaves Ever – Jennifer Rizzo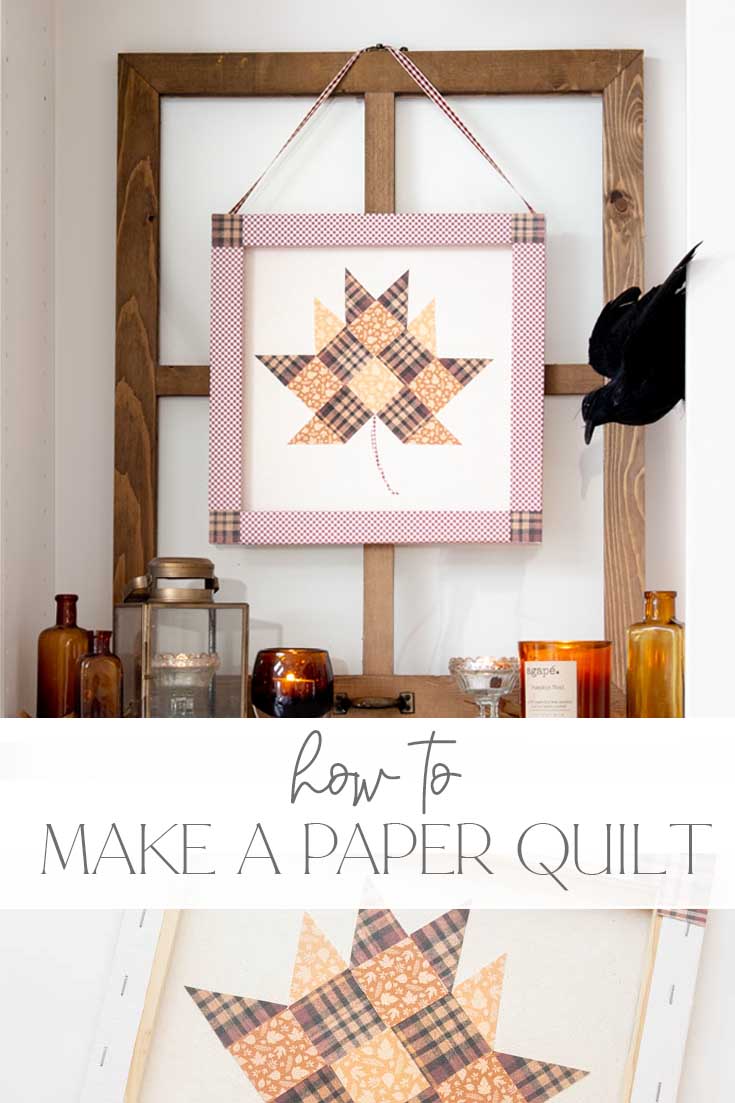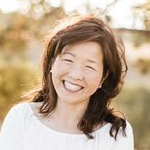 Latest posts by Janine Waite
(see all)