Table lamps are Happy Decor topic for today.
So, can you believe that placing a beautiful table lamp in a room can create an instant upgrade?
This lamp from Lamp Plus does just that, instant beautification going on over here.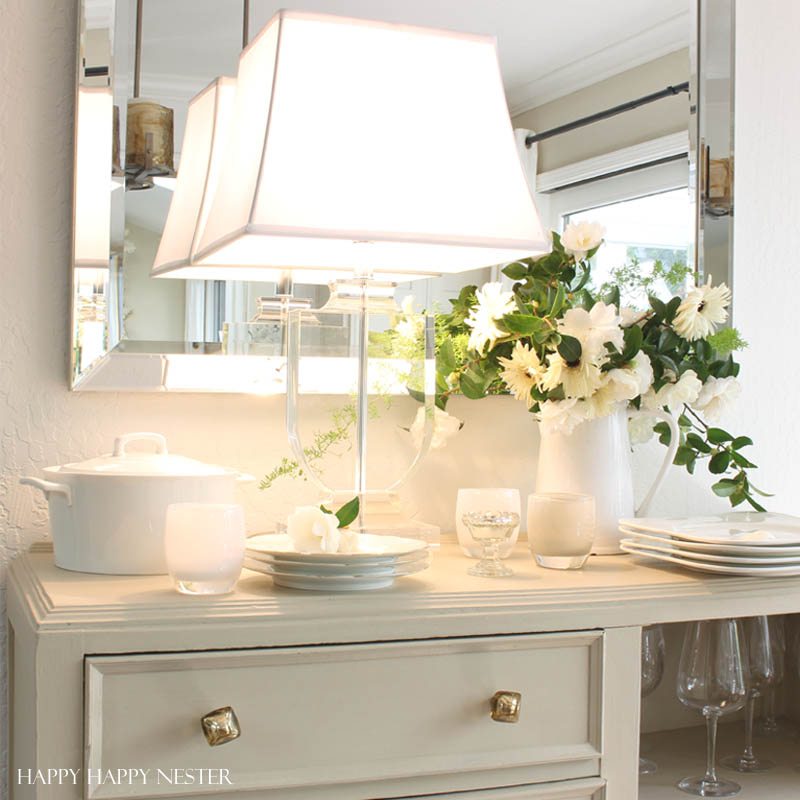 A little Back Story to My Lighting Obsession
You know that recurring dream where you can't remember your junior high locker combination. Or maybe that dream where you show up to school in your pajamas?
So, one of my recurring dreams is walking into the room, and none of the lights work.
It is as dark as a moonless night.
So, you can guess that I'm a bit obsessed with lighting our every nook and cranny of our home. Almost as much as having a clock in every room.
Now, that is a whole other conversation and a lengthy blog post.
Well, let's take a look at the various things that I consider when choosing my table lamps.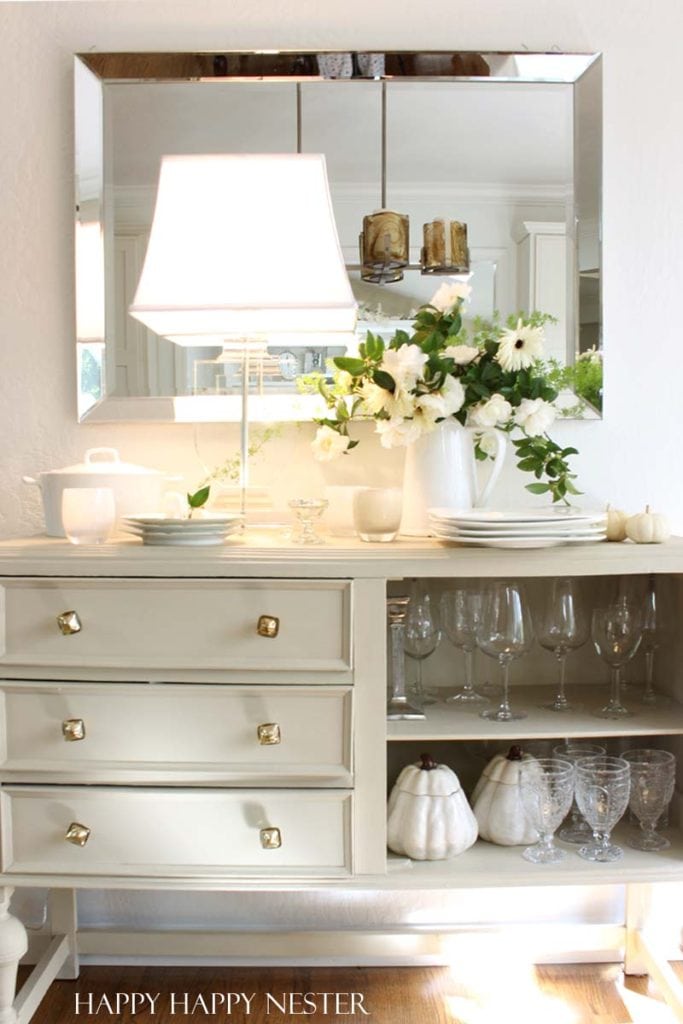 How to Choose a Table Lamp
1. Find a Good Lamp Source
Before you look anywhere for a lamp, look no further than Lamps Plus. I am impressed by the large selection of table lamps that they carry. They have some beautiful high-end quality lamps that seriously caught my eye.
If you live in my area of Northern California, I will list (down below) the address of some of the shops for your convenience.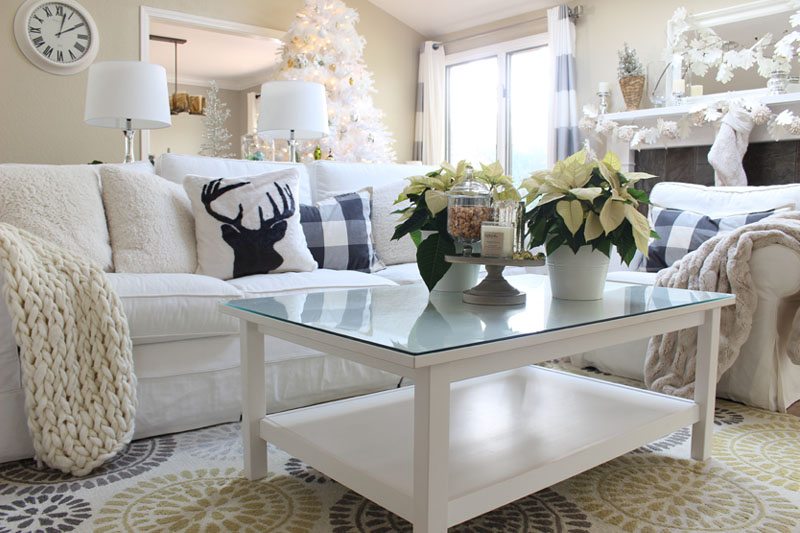 2. Find the Right Lamp for the Right Spot
My new lamp looks perfect in my dining room.
But, originally when I picked out this lamp, I thought it would look nice in my living room. Well, It was a bit too large on the side tables and so I quickly found a home for it in my dining room.
Looking back, I should have placed an object of similar size on the table where I had planned to put them. I had used a tape measure and it really didn't give me a good sense for the mass of the overall lamp.
Lesson learned…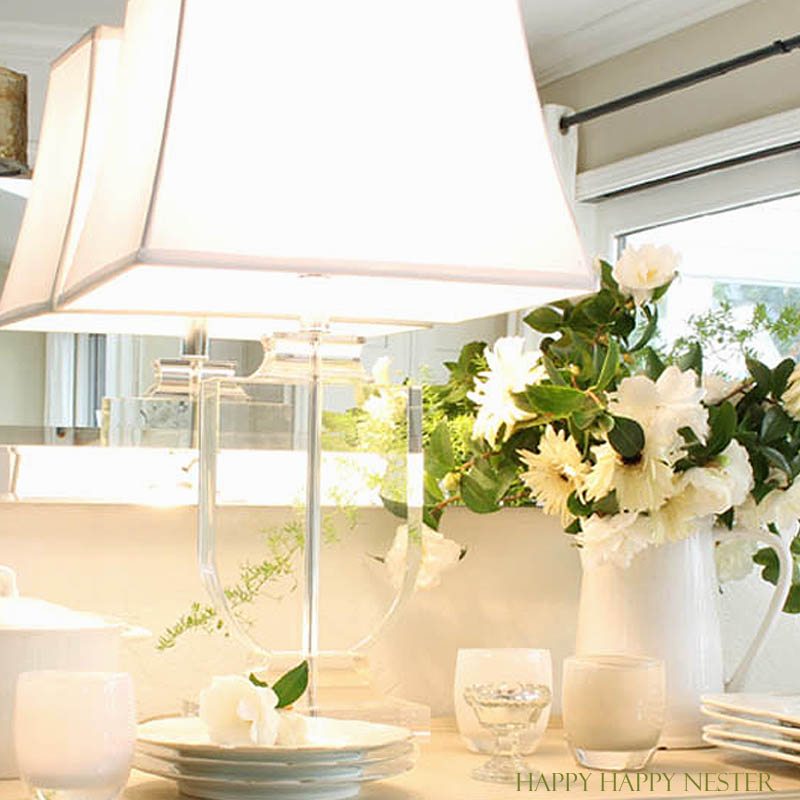 3. Make Sure it is the Correct Size and Height for the Room.
It is best if the bottom of your shade is at eye level when you sit in the room.
I innately, create a space with this in mind, but I never really thought about it.
And yes, the bottom of the shade is exactly the height it should be at.
Whew…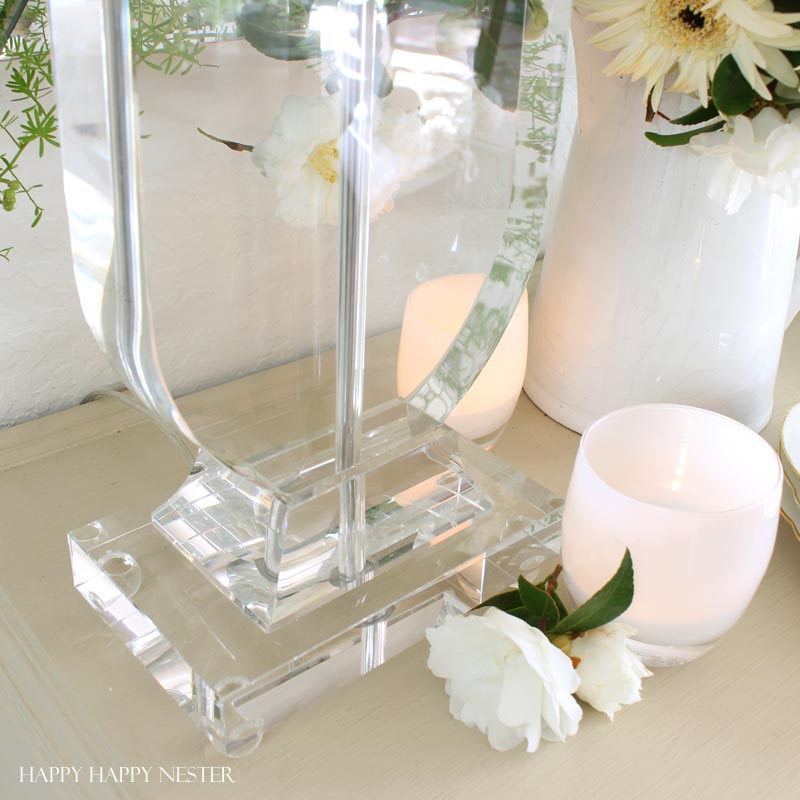 4. Choose Your Style
I'm drawn to lamps that aren't too fussy. So, what I mean by this is that there isn't too much detail in the design.
I am a clean line kind of girl.
I just want lamps to accent and not clutter a space.
Seriously, think about your decor style, are you drawn to traditional, modern, country, bohemian etc..
Ask yourself those questions, then shop for one that fits your decor.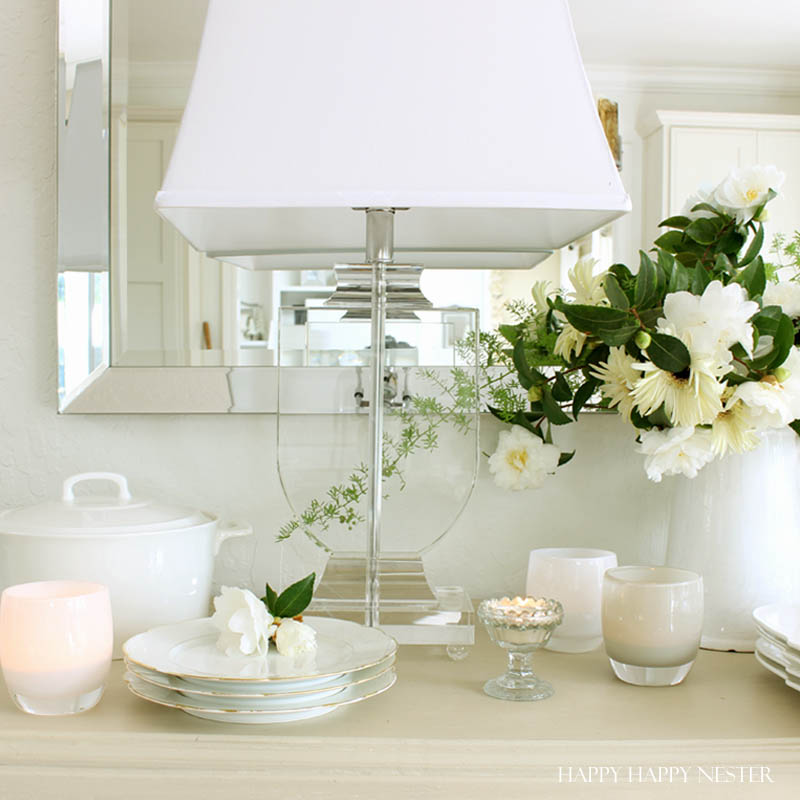 5. Choose a Color
I'm drawn to white, and so it was easy to choose a white lamp shade. I also gravitate towards anything shiny and sparkly and clear.
I guess you might say, my eye goes right to the shiny bright objects.
This lamp fits this bill. The glass is incredibly thick and sparkles like a gem. It grabs my attention but doesn't totally steal the show.
Hooray…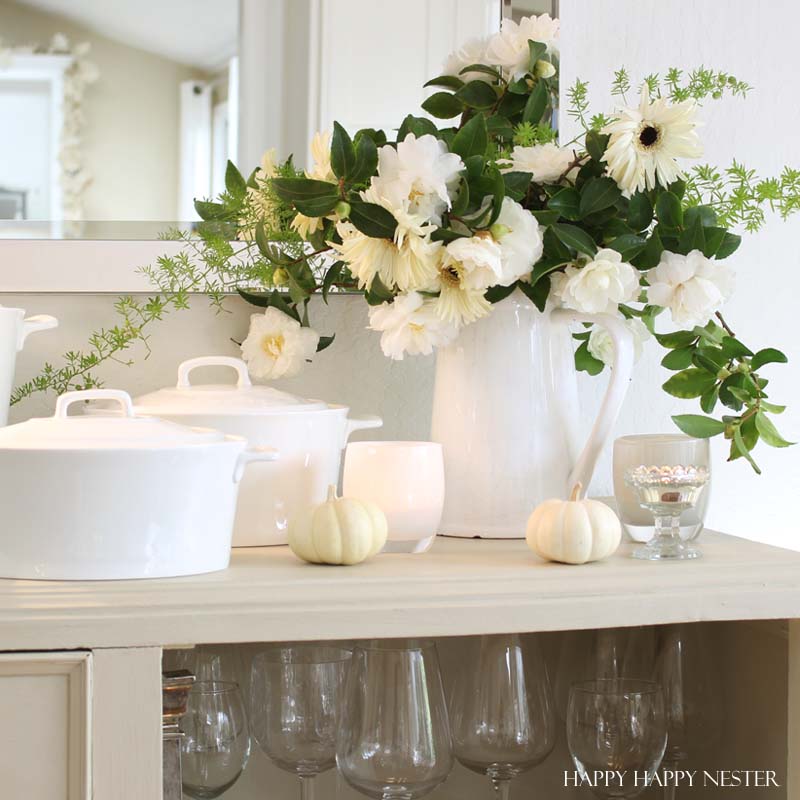 6. Determine The Type of Shade
The shade material will decide what type of light the lamp will give off.
So, a semi-opaque shade like mine will give off a soft light. The softer glow just makes your home a cozy and beautiful space.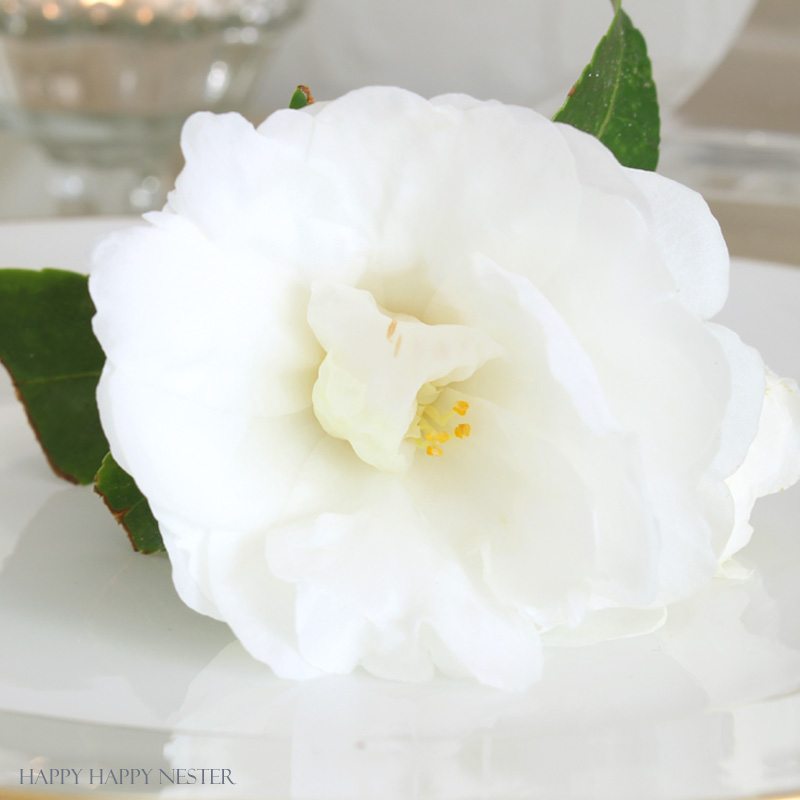 Here are the shops located in the East Bay
Lamps Plus Pleasant Hill, California
550 Contra Costa Blvd.
Pleasant Hill, California 94523
925.687.6723
Lamps Plus Dublin, California
7256 San Ramon Road
Dublin, California 94568
925.479.0193
Giveaway Details
I truly hope you found this blog post helpful for the next time you have to choose out your next table lamps. For more inspiration and a $200 Gift Card Giveaway, hop on over to Instagram and check out @lampsplus and @happyhappynester for more lighting photos.
Cheers,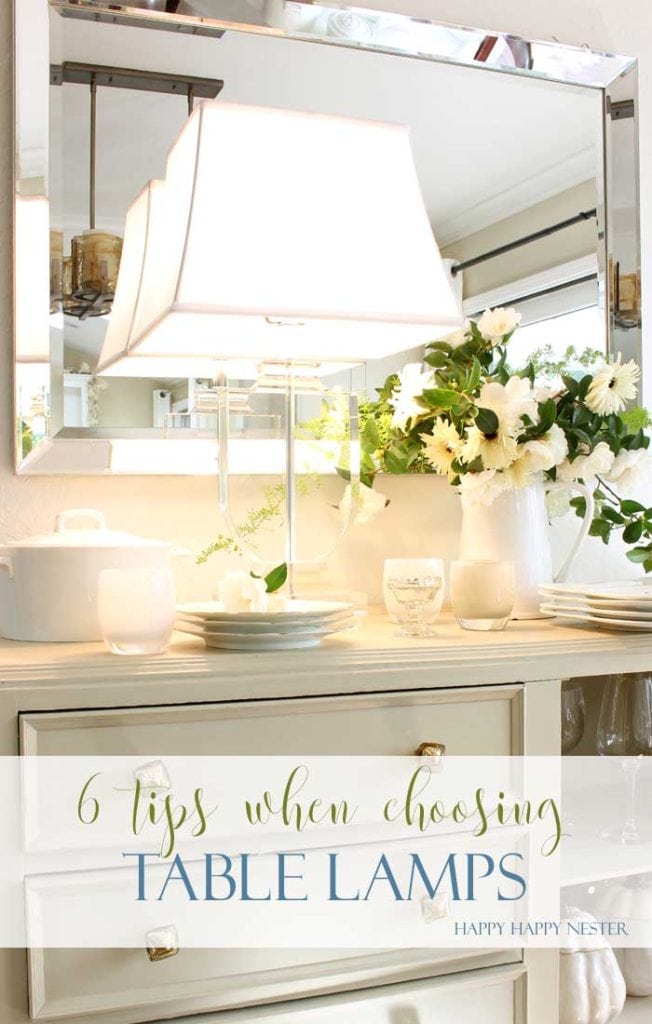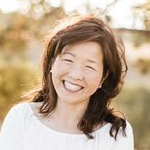 Latest posts by Janine Waite
(see all)