Here's a unique Lemon Wreath DIY made out of paper. The pretty yellow and pink patterned paper sets this off among the traditional wreaths. Its bright and cheerful style reminds me of pink lemonade. You don't have to be too crafty to make this pretty spring/summer wreath.
Instead of using faux lemons on this wreath, I printed out some pretty watercolor lemons, which went nicely with the paper leaves. Overall, I love how this wreath turned out.
This project is part of a blog hop series that I how with Leslie (My 100 Year Old Home) and Ashley (Modern Glam). And today's theme is spring papercrafts. And, of course, I made my paper wreath. I told Leslie and Ashley that I had a gazillion wreaths the other day! Well, maybe not that many, but I have my fair share.
Check out my collection:
The Inspiration
I've always wanted to make a lemon wreath, and in fact, I bought a bunch of faux lemons a few years ago. I had every intention of using my fake lemons on this wreath, but it looked like every lemon wreath on the internet.
So, as usual, I created my DIY version of a lemon wreath, which involves using paper.
Lemon Wreath DIY
When paired with pink accents, Lemons are such a fresh and delightful combination. I love decorating with these two colors, so merging them into a spring wreath made sense.
You'll need a foam wreath form, paper, a home printer, scissors, and a hot glue gun for this project. It's a simple wreath to create, and it only takes a bit of time to cut out all the leaves.
How to Make This Paper Wreath
*The following post contains affiliate links
Supplies You'll Need:
hot glue gun
scissors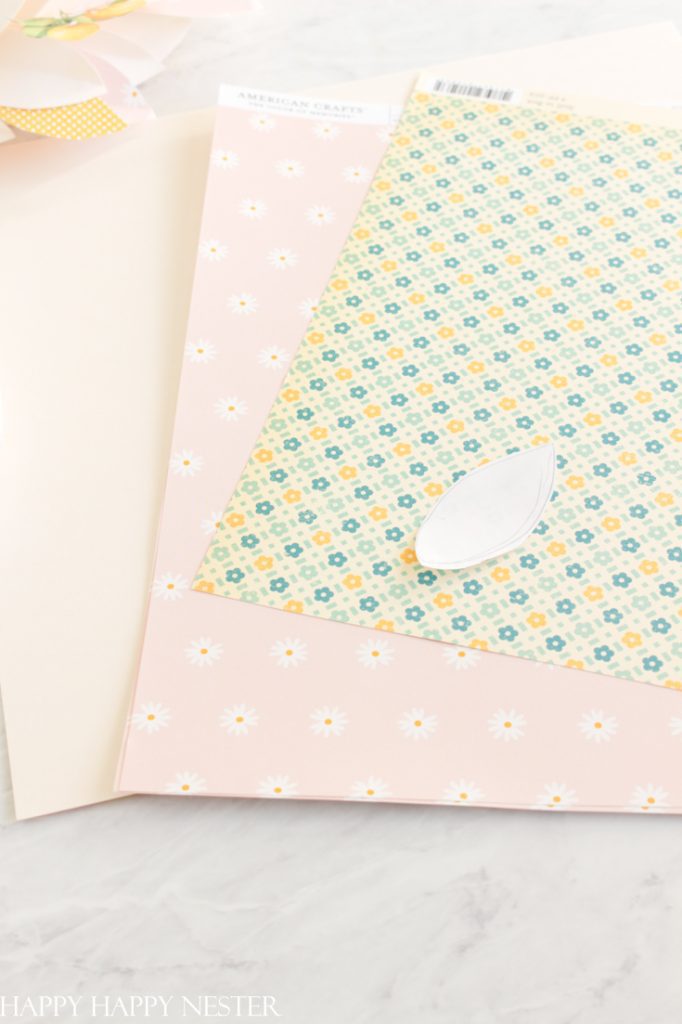 Step 1 – Make a Leaf Template
You'll need to make a leaf template with some paper and a pencil. You can free-hand the leaf pattern or try my method of drawing a leaf.
Here's how I made my leaf.
I cut out a four-inch square piece of paper, and I measured and made a three-inch line down the middle with a point in the middle of the line. Then I folded it in half on the line. This line is the length of your leaf. Also, the leaf is 1 1/2 inches at its widest point. So make a point (3/4″) that is perpendicular to the point on the line. Then from the top of your leaf line, draw a curve that connects to the point you just made and then continues down to the end of the line. Now cut your leaf out and unfold the paper, and you should have a lovely symmetrical leaf.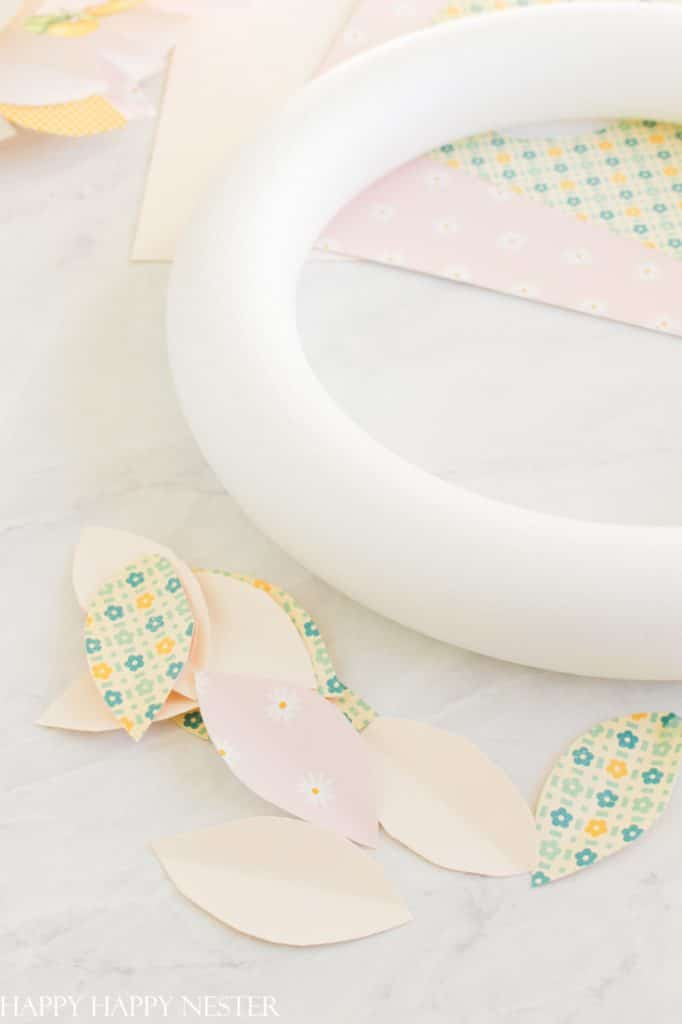 Step 2 – Cut Out Paper Leaves
The base of my lemon wreath is made mainly of pale pink paper leaves. I made my leaves and didn't count them since I made them as I went. But it looks like you'll want to make about 100 pink leaves, 15 yellow polka dot leaves, and about a dozen pink and white daisy leaves. By the way, I cut out about four to five leaves at once to save time.
Once you cut out all your leaves, fold them in half.
Step 3 – Attach Leaves
I attached all my pink leaves first. I did have a little bit of a pattern, gluing two like pictured above. Then place another in between and to the sides of the pair. The design is random, but I made sure all the leaves were going somewhat in the same direction. It is ok to have a few going sideways for a bit of organic movement.
When I finished covering the top surface, I covered the outer side and the inner circle. I placed the leaves, all going the same way and one on top of each other.
Next, I placed the yellow, and pink daisy leaves in for accents.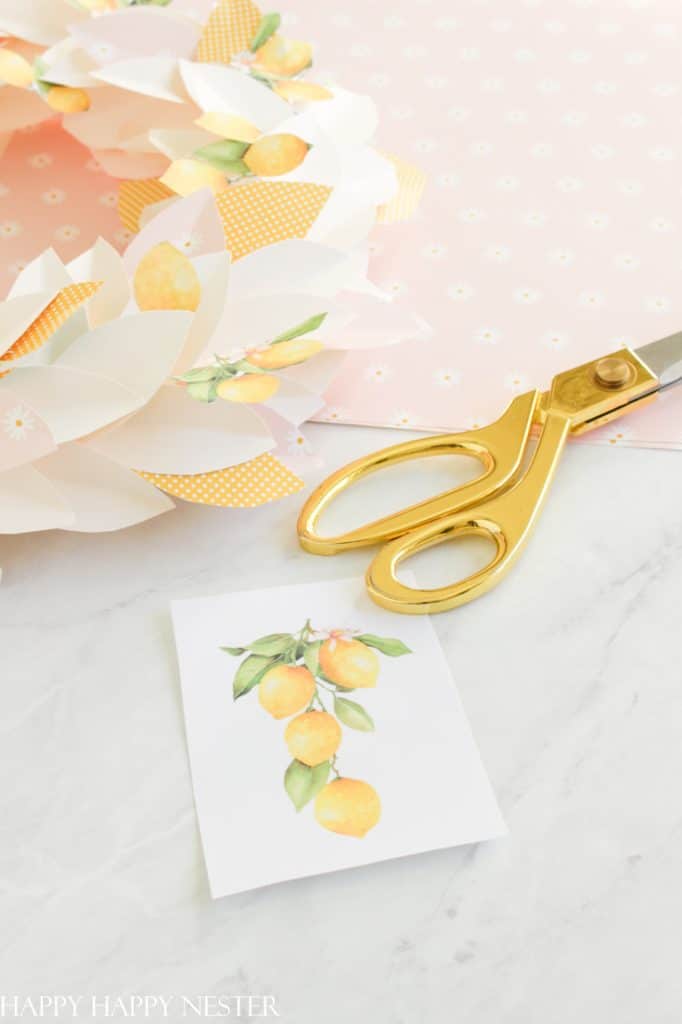 Step 4 – Add Paper Lemons
I bought this pretty watercolor lemon printable over on Etsy. I wanted to provide the smaller size for you, but I'm not allowed to share them unless I am the creator. You do have to resize them, which I did in Photoshop.
I read on the internet to place the images on your phone and resize them. Then once you have the correct size, email them to yourself and print them out via your computer.
After resizing them, I cut out a few and placed them on my wreath.
This unique paper wreath DIY was a fun craft project. I must admit that my first idea for a paper project was a flop. I quickly began designing this wreath, and I fell in love with its cheerfulness. It's the perfect spring wreath filled with hope and a fresh start!
Thanks for joining us today!
Happy Crafting,

Blogger's Best Series – Spring Paper Crafts

Easter Banner Printable | The Happy Housie
Framed Watercolor Flowers | Craftberry Bush
Designer Coasters | My Sweet Savannah
How to Create a Monet-Inspired Painting with Kids | Robyn's French Nest

How to Make a Paper Bag Bunny | Most Lovely Things
Lemon Wreath DIY | Happy Happy Nester
DIY Book Page Garland With Wooden Tassels | Thistlewood Farms
How to Make a Terra Cotta Pot Beautiful | My 100 Year Old Home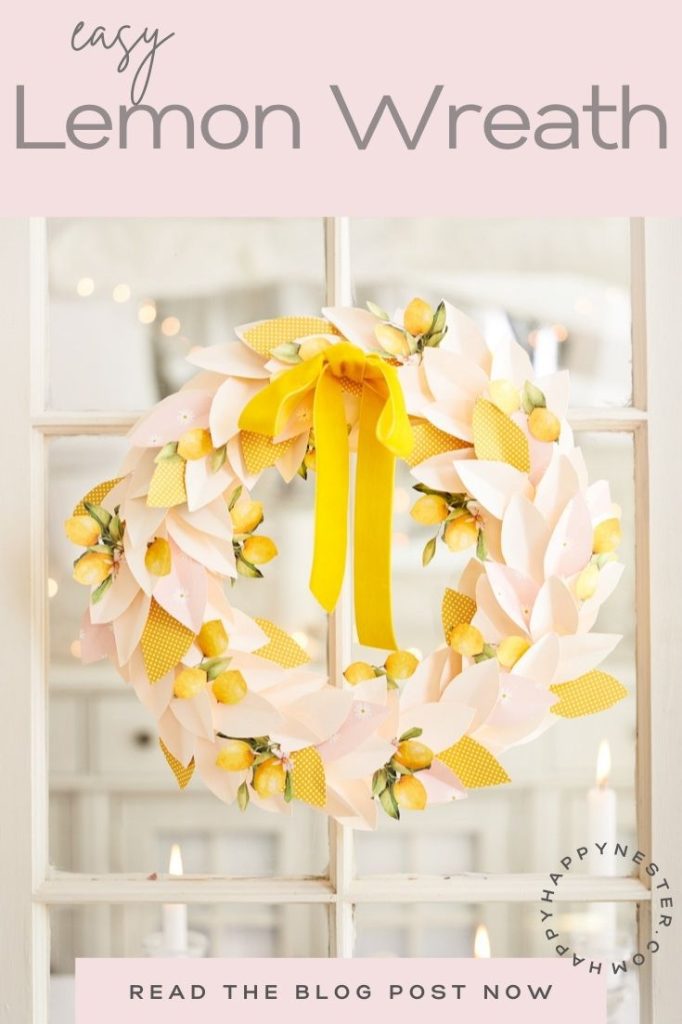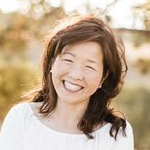 Latest posts by Janine Waite
(see all)