Three Generations Celebrate 
Mother's Day Memories
In our family, the month of May is packed full of celebrations and this year I've had time to reflect on my Mother's Day memories. This holiday is always a wonderful time to celebrate and thank our mom who supported us through our childhood. Since I was the only girl among four older brothers, I got my mom's full attention. When I got married and moved many states away, she and I always spoke every Saturday. I feel blessed that my mom who turns 92 this month lives just a few miles away and that my daughter and I can celebrate Mother's Day with her this year. We are three generations who share many meaningful memories together.
A Note About the Nester
A fond memory I have of my daughter is when she was walking down an aisle in a restaurant and noticed a woman's big diamond ring. She quickly pulled out her kiddie ring and mentioned proudly to the woman she had one too!
Today's post is sponsored by Reeds Jewelers, but my love for their Mother's Day jewelry is all my own.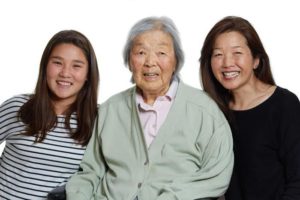 I remember one Mother's Day's; my mom received a specially designed ring that held her five children's birthstones.  I loved her multi-gem ring, and I always felt special when I spied my birthstone the emerald among the others. I remember that she was always quite proud of this ring and with every compliment she received she loved to share her family with others.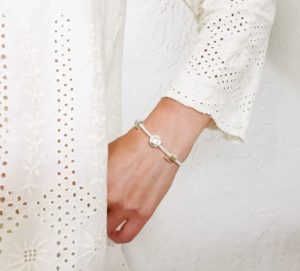 This year, Reed Jewelers was so kind to send me a Mother's Day gift. I feel that jewelry inherently holds memories, and I was immediately drawn to the Pandora bracelets since they showcase life's moments and tell everyone's unique story.  So, my mom's legacy continues and this year I own a lovely bracelet that carries a similar significance to my mom's exceptional birthstone ring.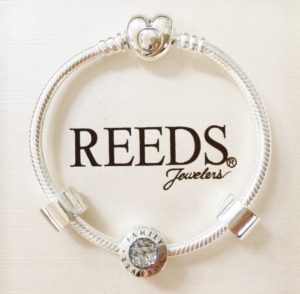 My new Pandora bracelet holds a gorgeous silver heart and a family forever charm, and I'm excited to add more to our story. Surprisingly my daughter is following in my footsteps and admires my jewelry too, so our tradition happily continues.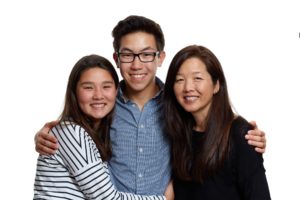 I hope you can create some lovely Mother's Day memories and share them on Instagram in the Reeds Jewelers giveaway. So, from my family to yours, I wish you the best Mother's Day celebration! This holiday weekend we will be cheering my son on at his mountain bike race and then treating my mom to a nice dinner!
Cheers,


and submit your photo to the #REEDSLovesMoms Instagram $250 Giveaway.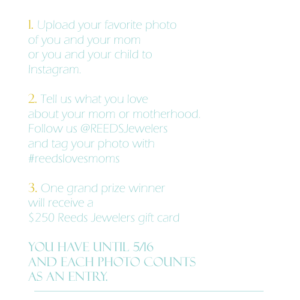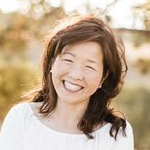 Latest posts by Janine Waite
(see all)