Peonies are such a gorgeous flower. I recently bought some on my trip into the San Francisco Flower Market. The results are in my latest Summer Colors Tour.
Today is another linky party and let's see what Ashley from Modern Glam and Jodie and Julie from The Design Twins are up to this week.

Janine @ Happy Happy Nester | Instagram | Pinterest | Facebook
Jodie & Julie @ The Design Twins | Jodie Instagram | Julie Instagram | Pinterest | Facebook
Ashley @ Modern Glam | Instagram | Pinterest | Facebook
Janine's Feature

Angelina from Petite Haus has an excellent article filled with gorgeous photos of peonies. She shares how to care for your peonies once you bring them home. For instance, how to get them to bloom faster! Hop on over to Petite Haus to see her beautiful home and flowers!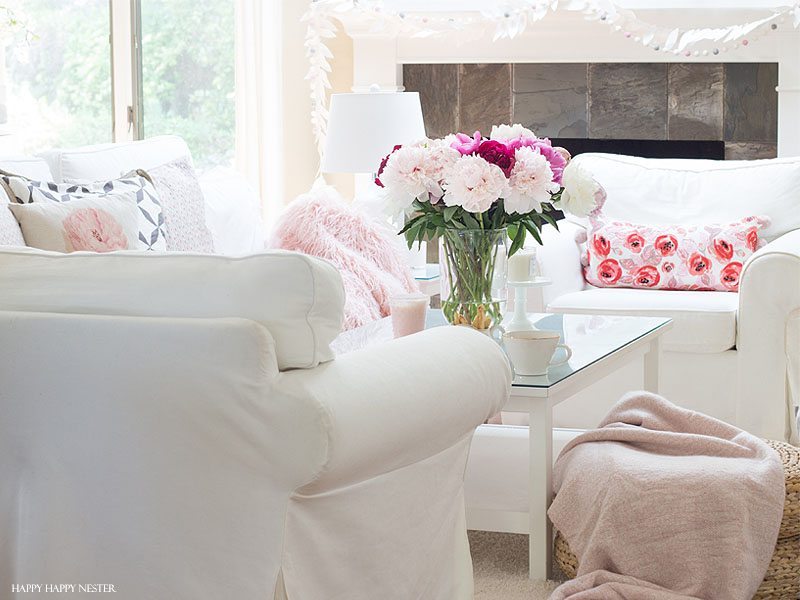 Peonies and more peonies!
This week, I partied with a long list of bloggers, and we shared our summer colors in our home. Did you know that my room all began with my pink bouquet? And to my surprise, it inspired the rest of my decor. I hope you can check out my pretty bouquet.
Ashley's Feature
Jamie from So Much Better With Age shared this fun and creative Banana Split Outdoor Party. This isn't just a party for kids! I love how sophisticated and glam this party is! And what a fun way to end a summer soiree!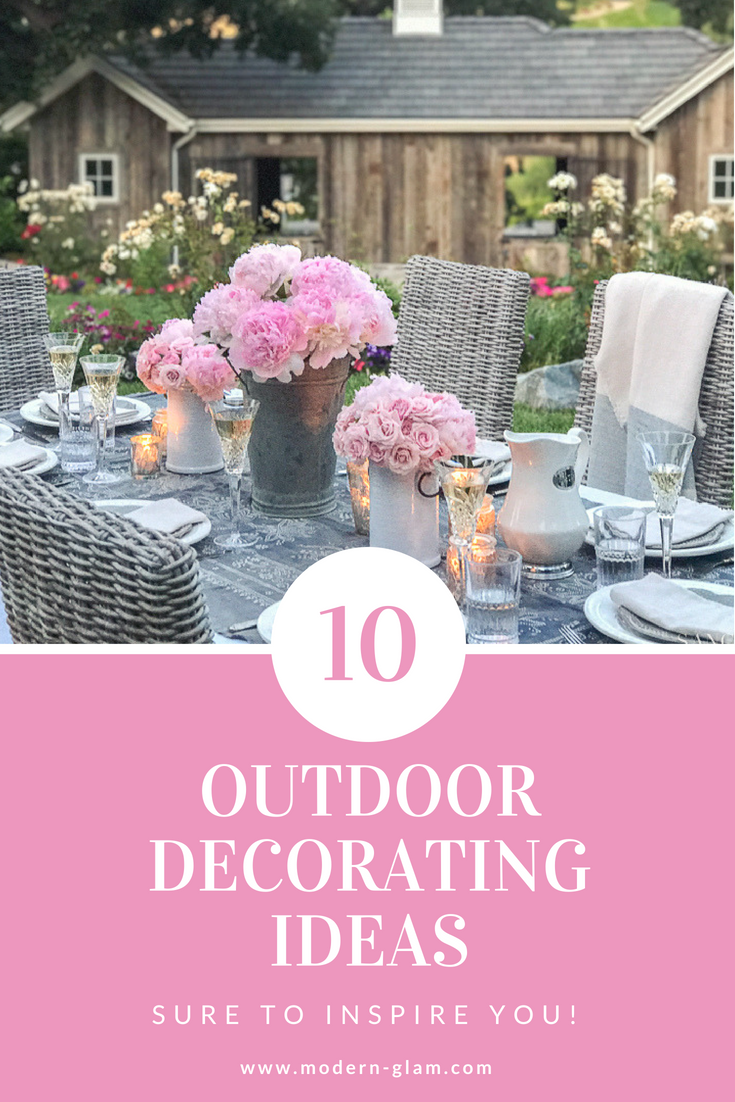 This week I shared 10 Outdoor Decorating Ideas. From tablescapes, to front porch decor, there are so many ideas that are sure to inspire you! Let the summer season commence!
Jodie & Julie's Flower Inspiration Feature
Decorating With Flowers: Your Front Porch
When Jodie and I saw this stunning front porch display we were just dazzled. Kim and her daughter Lacey blog at Styled With Lace, and this is just one example of their unique talents! This perfect front porch shows how you don't need to have a huge porch to make a beautiful and memorable statement.
Jodie really is a master at flower inspiration. She is passionate about flowers, and it shows! Want more ideas?Enjoy Our 8 Best Spring Decor Ideas for plenty of flower inspiration for your home!
Well, have a lovely weekend and happy sharing your posts! I'm off to New York and Vermont but I will still be posting over here.
Cheers,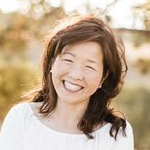 Latest posts by Janine Waite
(see all)