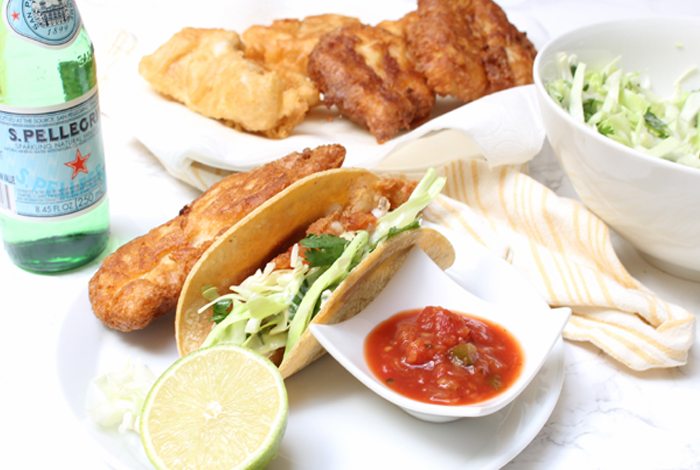 La Victoria Pineapple Salsa is a Fresh Addition to Fish Tacos
I have had fish tacos on my mind since my recent trip to Hawaii and silly me I didn't quite get my fill. So, today I'm sharing a recipe that will satisfy my craving and yours. The fish is fried in a super easy beer batter mixture and topped with some delicious pineapple salsa from LA VICTORIA. This fruity blend adds a nice sweet and spiciness to the dish. I sprinkled it with a cilantro lime sauce and shredded cabbage that is a mixture of lime, salt, and a dash of sugar. It is a light summery dish that is best eaten outdoors with a cold fruity drink.
A Note About the Nester
When we were on vacation in Hawaii, I think I drove my husband crazy with my fish taco obsession. Well, once I got a hold of a delicious fish taco, I switched my obsession to a Hawaiian shaved ice dessert. Do you see a pattern here?
This post is sponsored by LA VICTORIA and all opinions are my own.
I especially love this beer batter recipe since it is so easy to make and tastes pretty similar to fish and chips. Also, in my opinion, a great pairing for fish tacos is best with a cabbage blend of cilantro and lime. The La Victoria pineapple salsa adds a new flavor with a sweetness that is fresh and yummy. I would highly recommend trying this version of salsa; I'm sure you'll be pleased with this product, and it's a nice change to the traditional salsa. It adds that Hawaiian tropical touch, which I love! Here is the fun recipe and I hope you enjoy this terrific pineapple salsa fish taco.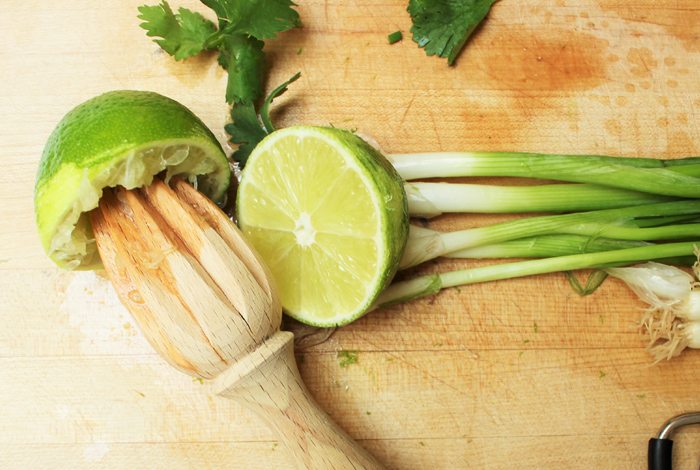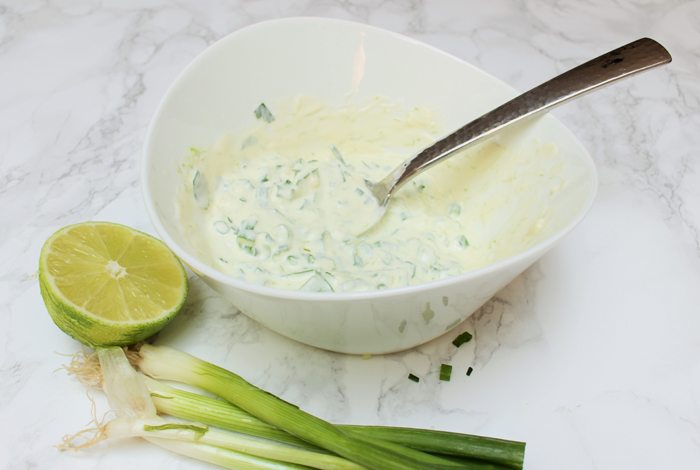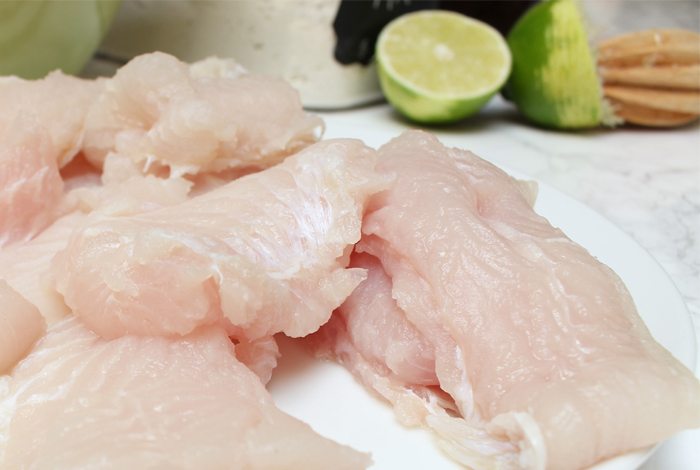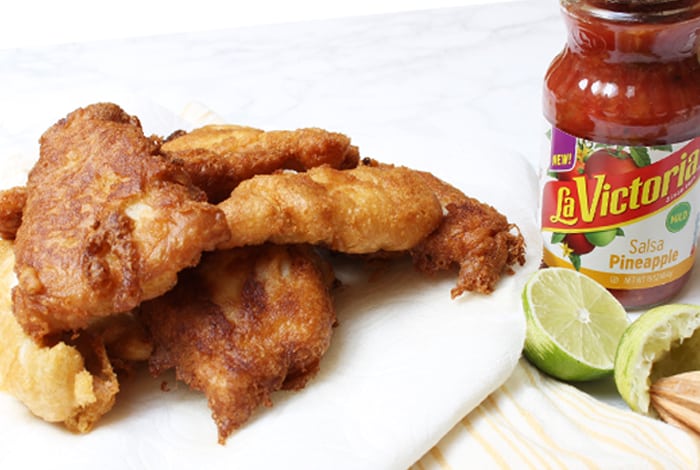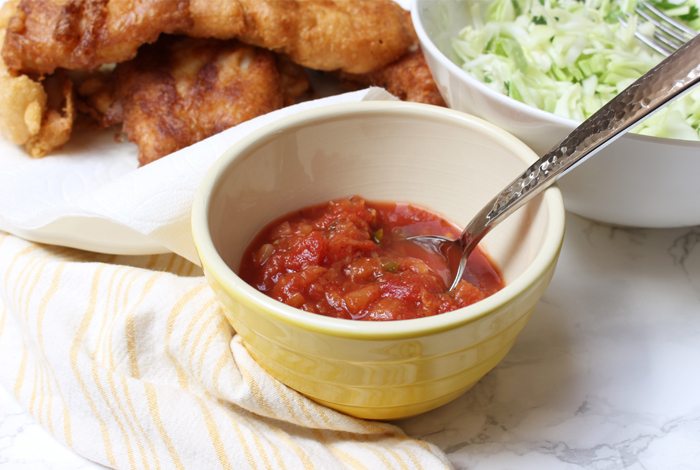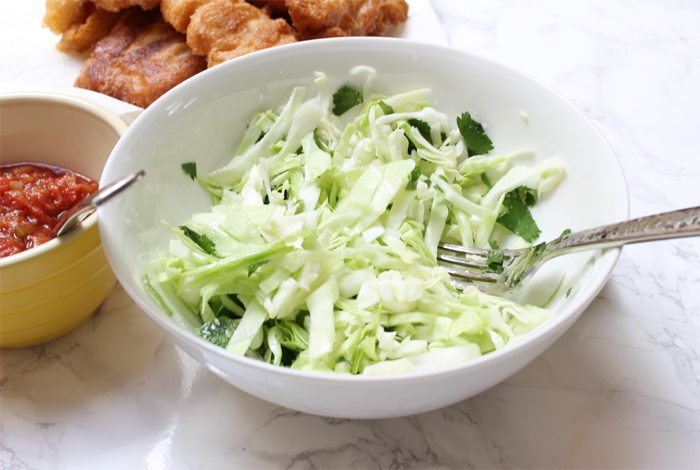 Pineapple Salsa Fish Tacos and Lime Cilantro Sauce
Ingredients
BEER BATTER FISH

1

pound

of white fish

1

cup

Bisquick Mix

1 12

oz

Bottle of Beer

2

Eggs slightly beaten

Cooking oil

Salt and Pepper to taste

______________________________

LIME CILANTRO SAUCE

¼

cup

thinly sliced green onions

¼

cup

chopped fresh cilantro

3

tablesppons mayonnaise

3

tablespoons

sour cream

1 ½

teaspoons

grated lime rind

3

teaspoons

fresh lime juice

1

garlic clove

minced

______________________________

CABBAGE SLAW

half a head of cabbage

shredded

1-2

tbs

sugar

1

lime

salt and pepper to taste

LA VICTORIA Pineapple Salsa
Instructions
BEER BATTER FISH

Wash fish and pat dry and slice into bite size pieces.

Place a 1 1/2 inches of oil in 3 quart sauce pan

Place Bisquick in a bowl and mix in salt and pepper to taste.

Add enough beer to batter, like 1/2 cup and stir. If the batter is too thick add more beer. It should be the consistency of a thick pancake batter.

In another bowl, whisk eggs.

Dip fish in eggs and then dip in Bisquick mix.

Fry for 2 minutes on each side.

Transfer cooked fish to a paper towel lined plate.

CILANTRO LIME SAUCE

In a small bowl, combine all ingredients for the Lime Cilantro Sauce and mix well.

CABBAGE LIME SLAW

Combine shredded cabbage, sugar, lime and salt and pepper. Adjust ingredients to taste.

Once all the ingredients are prepared, build your taco and top with LA VICTORIA Pineapple Salsa. Enjoy!
Crispy fish, pineapple salsa, cilantro cabbage and lime always a nice fresh way to prepare a fish dinner; my whole family loves this recipe. If you need to watch your carbohydrate intake, just serve it without the corn tortilla and place the fish on top of a bed of the lime cilantro cabbage. Also, I used the gluten free Bisquick, and my family couldn't taste the difference with the fish.
Aloha,

Enter the "Flavor Seekers" Giveaway
for a chance to win a trip for 2 to San Diego (flight and hotel included)!
LA VICTORIA® Brand is supporting this story with a social giveaway called "Flavor Seekers."
We want to know where people seek out fresh summer flavor. Whether it's a trendy fish joint, a local dive, or your grandma's kitchen. Encourage your audience to capture a video and/or photo for a chance to win.
How:
1. Follow @LAVICTORIABrand on Instagram and/or like on Facebook
2. Share a video and/or picture showing where you seek out fresh summer flavor (whether a trendy fish joint, a local dive, your grandma's kitchen-you name it!)
3. Tag entry with #FlavorSeekers and #MangoHabaneroSalsa and tag handle @LaVictoriaBrand
4. "Follow" and "Like" @LaVictoriaBrand on platform entry was submitted (Instagram and/or Facebook).
 A chance to win prizes!
Grand Prize: One (1) Weekend Getaway for Two in Sunny San Diego (flight and hotel included, valued at $3,500)
Honorable mentions prizes: Number awarded at discretion of brand and may include a variety of the following: grill kits, branded t-shirts, cinch sack, lip balms, stickers, etc. (valued
If you like this post make sure to check out this post.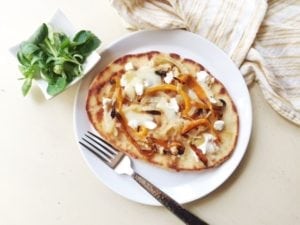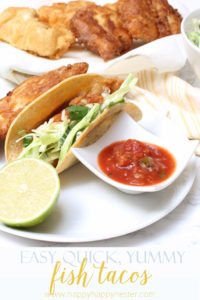 This post is linked up to, I Heart Naptime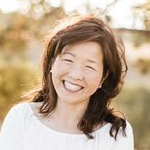 Latest posts by Janine Waite
(see all)