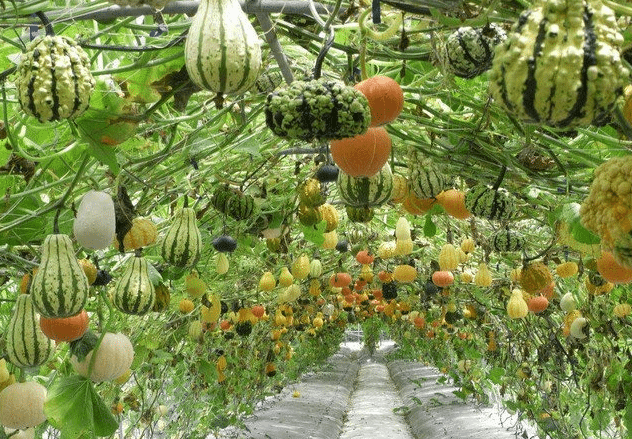 We Love Pumpkins
I've been fascinated by pumpkins lately. Don't you just love this beautiful trellis of pumpkins? This is from Taiwan and I so want to visit this unique site! I thought it might be fun to share a few pumpkin decorating posts and wet your appetite for the upcoming Halloween season.
~ A Note About the Nester ~
When I was a kid and color televisions were just coming onto the scene (yes, I'm that old!) we had one and our friends would come over in their pajamas to watch the Charlie Brown Halloween show. I have fond memories of how we all enjoyed hanging out together in our family room!
Some funny stats about Jack-o'-lanterns. Keene, New Hampshire held the world record for the most jack-o'-lanterns carved and lit in one place. The record was broken when a team of people, Camp Sunshine, (a camp for children with life-threatening illnesses and their families), simultaneously lit on Boston Common… 30,128 jack-o'-lanterns. This new record was set on October 21, 2006!
So, on October 10, 2013, Keene New Hampshire broke the Boston record and became once again the current world record, of 30,581 jack-o'-lanterns were lit!
Can you guess what the largest pumpkin weighed? It weighed in at 1,469 pounds. It was grown in Pennsylvania in the year, 2005. Who would've thought that a pumpkin could weigh that much!
Here are some fun ideas for pumpkin carving and decorating!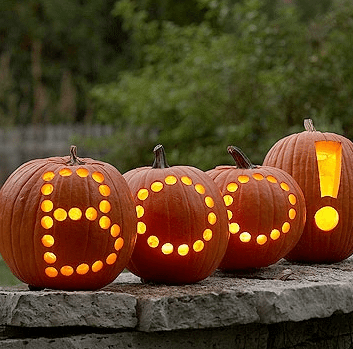 Source: Peter Krumhardt
Happy October! We hope you can enjoy the pumpkins and the pumpkin patches and all the beautiful Fall festivities that happen this month! Have a great week and make sure to find us on Instagram, Facebook, and Twitter. We are now doing a weekly Thursday (10:00 am pst) broadcast on Periscope, which gives you a better idea of who we both are!
Cheers,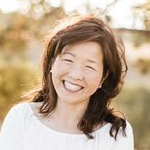 Latest posts by Janine Waite
(see all)