I hadn't heard of the Queen of Sheba Cake until I fell in love with Julia Child's recipe. According to Julia, this cake tests a pastry chef's ability to make a cake that doesn't have a leavening agent. This cake gets its lift from whipping egg whites. This cake gem is easy to make and a part of Julia Child's repertoire.
I love how gourmet this cake tastes. It is like a cake you would order at a nice restaurant. If you enjoy a dense and cheesecake-like cake then you'll love this recipe.
I love to bake so I have quite a few desserts over here on the blog. Cakes are one of my favorite desserts to bake and eat! Here is a list of a few if you're interested in baking one for your family today.

Yes, I was a nerd child and I watched all the PBS shows growing up. I remember Julia's cooking show and how she made everything look so easy. Little did I know that all my interest in cooking, crafting, and decorating would germinate into what is now my blog.
My husband and I chain watched the latest mini-series called Julia. If you haven't watched this HBO show inspired by Julia's life and PBS cooking show, The French Chef.
Well, in the hundredth episode she makes this Queen of Sheba Cake.
I was so intrigued with this recipe and so I made the cake. It is such a rich and dense cake and like no other that I have eaten. It kind of reminds me of a chocolate cheesecake.
Btw, I found this old cookbook at a local thrift shop, but you can find it over here. It's nice to have Julia's recipes all in one spot.
Queen of Sheba Cake
This gem of a cake is a special cake of rum, butter, and chocolate. It is a moist and dense cake that is like no other cake you have tasted.
And you'll be happy to know that it gets better over time. Cover the cake let it sit for a few days and you'll notice the cake becomes moist and rich!
And by the way, the instructions may look a bit daunting but it really isn't a difficult cake to make.
Reine de Sheba
This is the French name for Queen of Sheba. This cake has been around for a long time and has many variations. The one thing that is true throughout the different versions is that it's a moist chocolate cake that is one layer.
A Few Tips About This Cake
Moist Cake: You don't want to overcook this cake but rather pull it out sooner than later. Underbaking this cake is comparable to how you like brownies. Do you like them gooey or cakey?
I tend to like my brownies gooey so I baked this cake for about 20-22 minutes.
Rum or Coffee: I've made the cake both ways and I like the rum version. It has a gourmet taste and the instant coffee tastes bitter.
Bittersweet Chocolate or Semisweet Chocolate: I made this recipe both way and if you like a bitter taste then the bittersweet is more for you. I prefer semisweet chocolate which makes a smoother-tasting cake.
Almonds or Chocolate Chunks: The original recipe calls for sliced almonds but I'm not a fan of almonds on a cake. So, I opted to chop up some semisweet chocolate and place a layer of it around the top of the cake. You can add whatever you prefer to the cake.
Queen of Sheba Cake
I hadn't heard of the Queen of Sheba Cake until I fell in love with Julia Child's recipe. According to Julia, this cake tests a pastry chef's ability to make a cake that doesn't have a leavening agent. This cake gets its lift from whipping egg whites. This cake gem is easy to make and a part of Julia Child's repertoire.
Ingredients
Prep Cake Pan
1

tbsp

butter

soften butter

3

tbsp

flour
Cake Batter
1

stick

unsalted butter

soften

⅔

cup

granulated sugar

this sugar is creamed with the butter

3

large

eggs

separate the yolks and whites

¼

tsp

cream of tartar

2

tbsp

granulated sugar

add this to the whipped egg whites

¼

tsp

almond extract

¾

cup

cake flour
Chocolate Frosting
½

cup

semisweet chocolate chips

1½

tbsp

rum

6

tbsp

unsalted butter

soften
Chocolate Topping
½

cup

semisweet chocolate chips

chopped
Instructions
Prepping Pan
Cover one 8-inch cake pan with softened butter. Next, add flour and roll the pan with the flour to dust the whole inside of the pan with flour. Set aside pan.
Cake Batter
Preheat the oven to 350°. Make sure the baking rack is in the middle of the oven.

To melt the chocolate, place the rum and chocolate in a saucepan. In a slightly larger pan, fill it halfway with water and set the small saucepan with chocolate on top of it.

Place pans on the stovetop and bring the water to a simmer. Mix chocolate with a rubber spatula and stir until mostly melted. Once it is almost completely melted, remove it from the stove and allow the last part of the chocolate to melt slowly.

Measure out all the rest of the ingredients listed.

Cream the butter and sugar together until soft and fluffy with a handheld or Kitchenaid mixer.

Beat in the 3 egg yolks and set aside.

To whip the 3 egg whites, place them in a clean and dry mixing bowl and whip them at a low speed for a moment or two until the egg whites begin to foam.

Then add the cream of tartar and salt to the mixture and gradually increase the beating speed to fast. As soon as the egg whites hold their shape in a soft mass, beat in the two tablespoons of sugar.

Keep whipping the egg white mixture until the whites are stiff. To test the whites, lift the beaters out of the mix, and the egg white should point up with a little curling tip at the end. Set aside.

The texture of the whipped whites should be smooth and shiny.

Stir the melted chocolate so that it's smooth and creamy. You may have to reheat the chocolate if it has cooled too much.

Add the melted chocolate into the butter, sugar, and yolk mixture. Stir in the almond extract and flour.

With a rubber spatula, stir in about ¼ of the beaten egg whites to loosen up the batter. Once mixed thoroughly, add the rest of the whipped whites to the batter. Delicately fold the whites in by cutting straight down through them to the bottom of the bowl. Drawing the spatula quickly toward you against the edge of the bowl, turning, and lifting it out, you bring the batter up over the egg whites and mix them. The whole process should not take more than a minute.

Turn the batter into the prepared cake pan.

You want this cake moist so underbake the cake.

Remove the baked cake from the oven and place on a baking rack. Cool for 10 minutes, then remove from the pan and cool on a rack. Let the cake cool for two hours before icing.
Frosting
Place a pot over another pan of boiling water. Add chocolate and rum to the pan and melt chocolate. Once melted, remove from stove. You can use a double broiler if you like.

Add a tablespoon of butter to the melted chocolate. Beat until chocolate is smooth. Keep adding butter and mixing. Once you have added all the butter, place the pan over another bowl of ice water.

Beat until frosting becomes smooth and thick.
Chocolate Chip Chunk Topping
Chop up chocolate chips and place them on the top edge of the cake.
Storing the Cake
Wrap the cake with plastic wrap, and you can leave it out on the counter for a couple of days. Then store in the refrigerator for about five more days.
Nutrition
Serving:
1
serving
|
Calories:
386
kcal
|
Carbohydrates:
17
g
|
Protein:
5
g
|
Fat:
28
g
|
Saturated Fat:
17
g
|
Polyunsaturated Fat:
1
g
|
Monounsaturated Fat:
8
g
|
Trans Fat:
1
g
|
Cholesterol:
127
mg
|
Sodium:
42
mg
|
Potassium:
126
mg
|
Fiber:
1
g
|
Sugar:
4
g
|
Vitamin A:
766
IU
|
Calcium:
26
mg
|
Iron:
1
mg
While working on this post, I kept nibbling on my leftover cake. The photos that my brother took are so delicious looking that I had a craving the whole time I was writing this post.
If you need a cake for this summer's entertaining, then make sure to bake this one. It is the right amount of cake for a small dinner party. Don't forget to add a dollop of vanilla ice cream and serve up a pot of freshly brewed coffee!
Bon Appetit!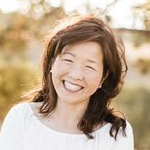 Latest posts by Janine Waite
(see all)