Today's Happy DIY includes a Spring Deck Update. I've been a busy nester over here and all my hard work has paid off.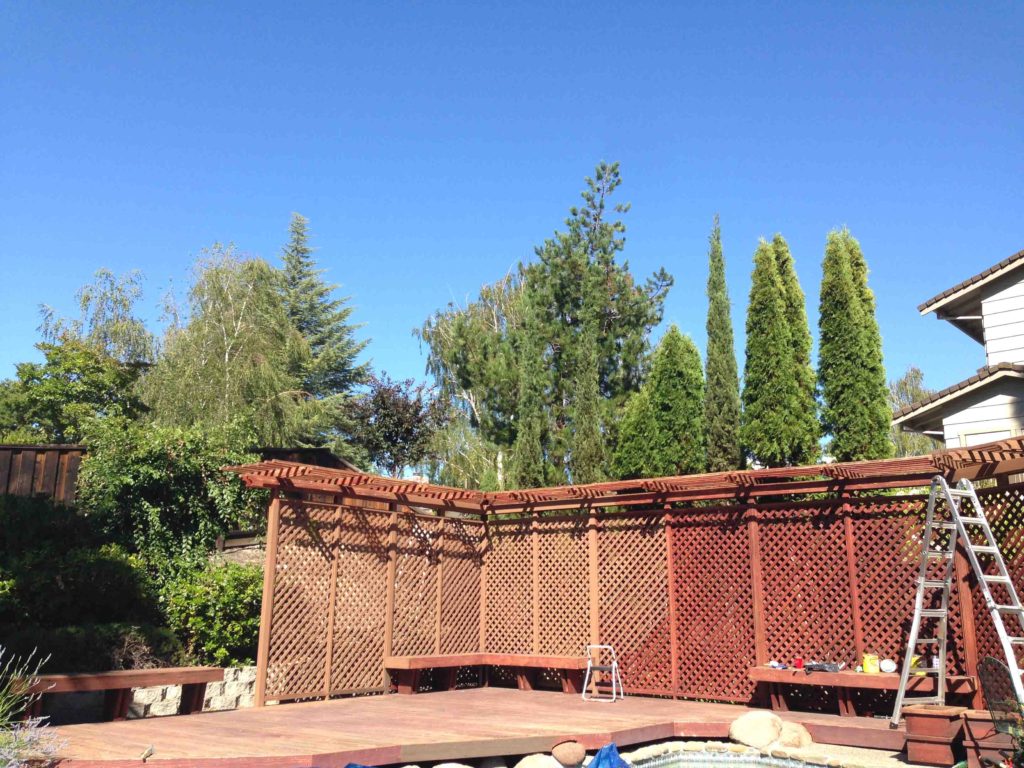 Before I dive into this post, I need to share with you what this deck looked like about a year and a half ago. If you are interested in that post here it is, Deck Remodel.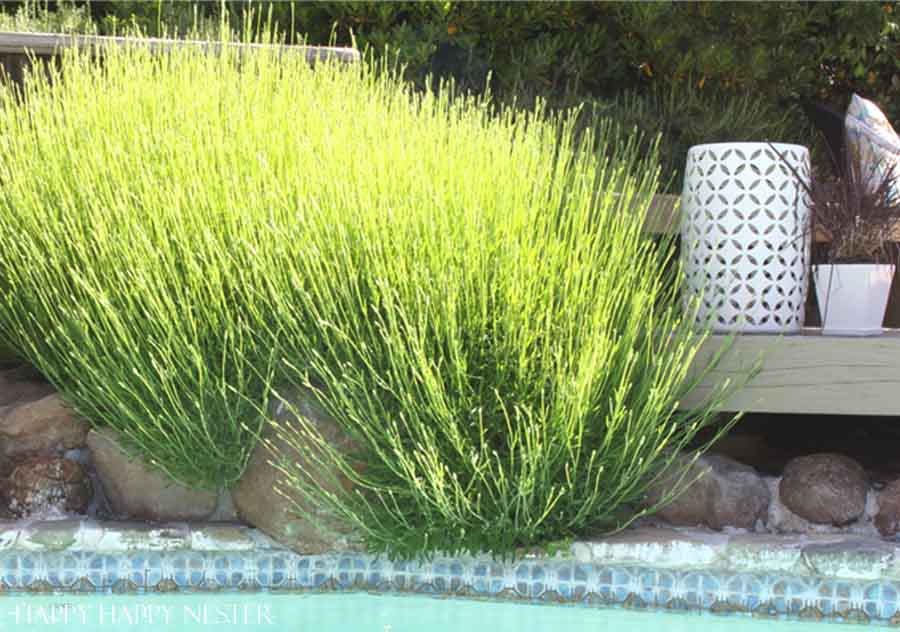 We were seriously contemplating tearing it down, since hiring a painter was way too expensive.
Paint is an Easy Spring Deck Update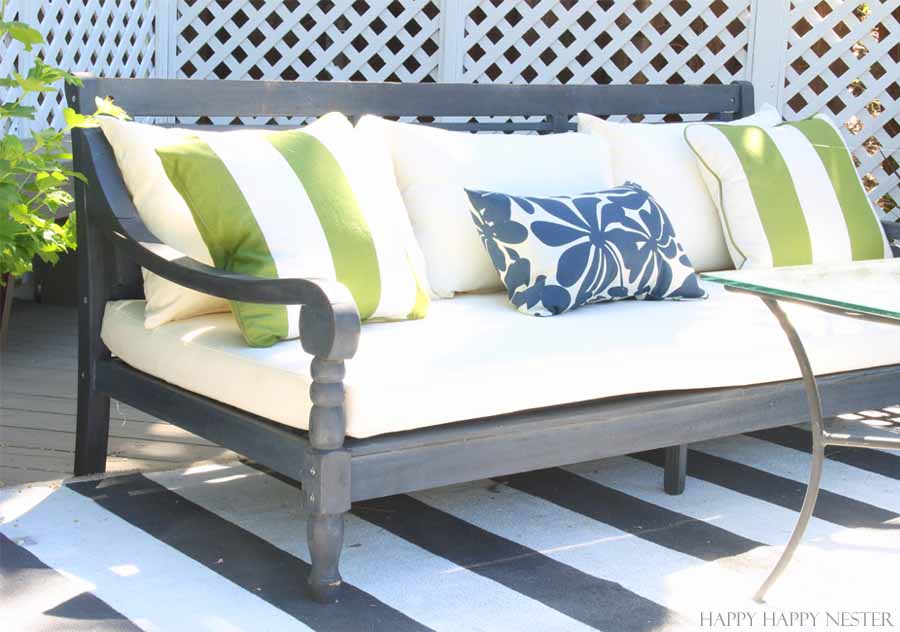 Well, my DIY mind started thinking, what if we painted the deck?
So, my kiddos had no idea of my summer painting plan. There were many days, they wanted to mutiny my project, but we tackled the deck. I went through a couple colors since my husband made it clear that he didn't want a white deck.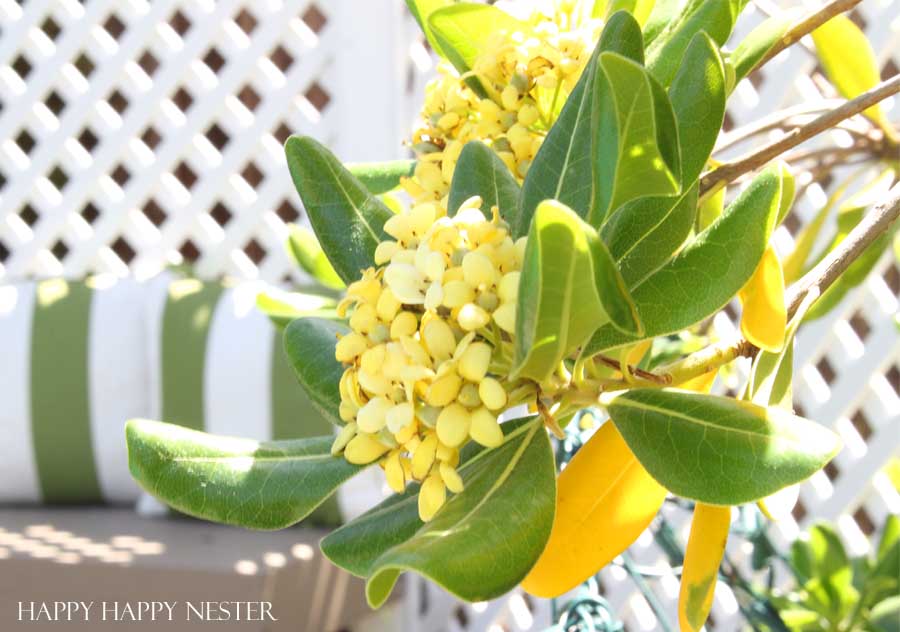 Ok, I tried to make him happy, but I had to try the white paint. Now, our marriage is still intact despite the white deck. In my heart, I knew that white would be perfect since it tied in our other white patio and house trim.
Btw, I love this plant and the fragrant flowers if you are interested, check out Monrovia.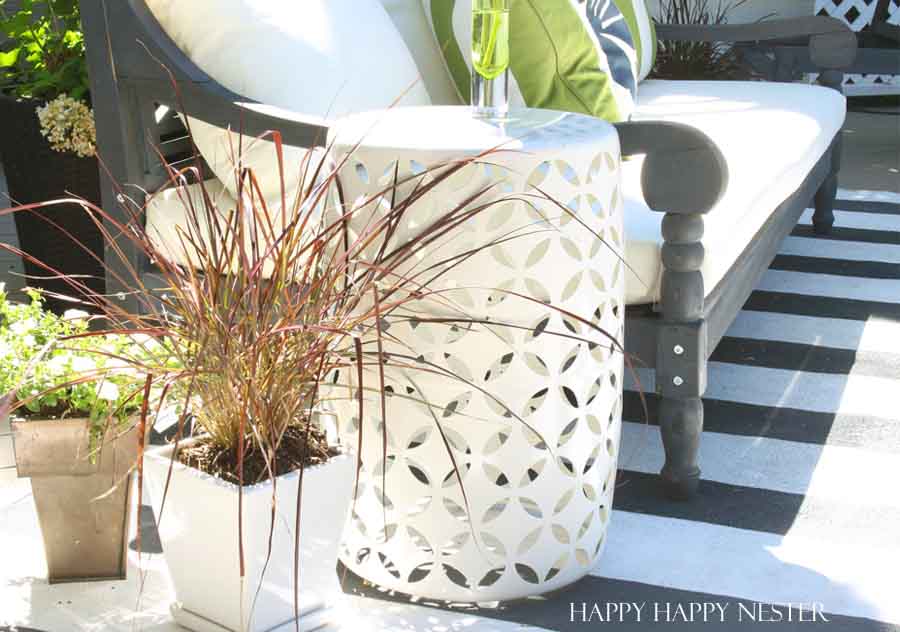 Don't get me wrong, I had my moments where I thought it looked a bit stark and that's when the color for the floor came into play. Once I brought in the floor color to match the pool rocks, I knew I was right.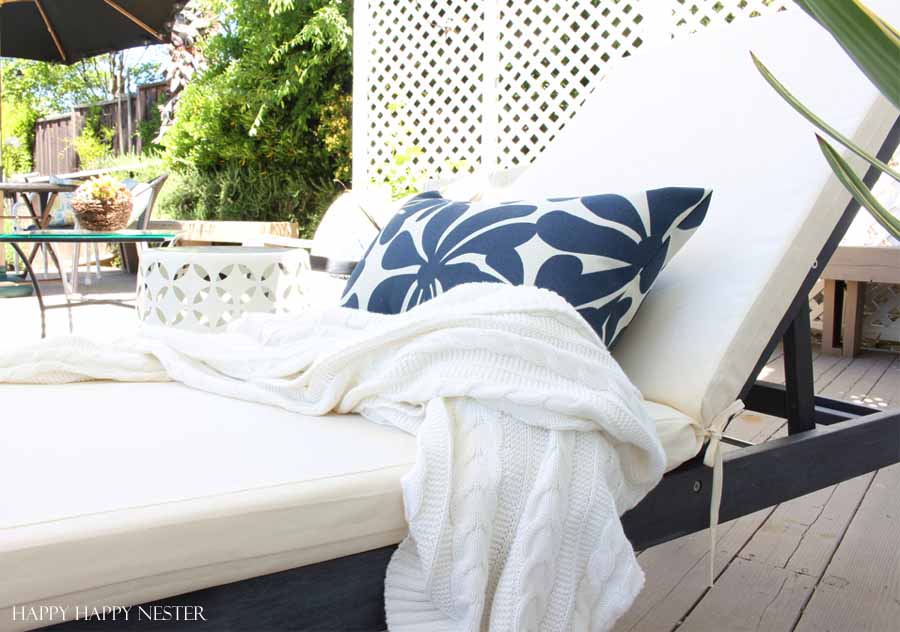 You know when something finally comes together and looks gorgeous? It is the best feeling and even better when your spouse admits, that our repainted deck looks nice.
Cozy Up Your Deck With Plants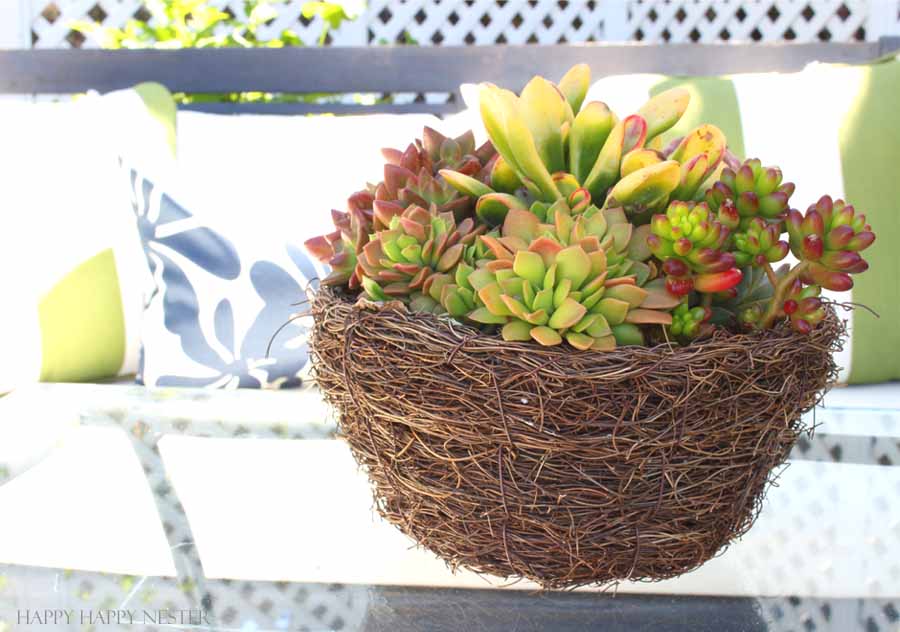 So, now it is the little accents that are a joy to add to our outdoor space. Plants are an easy addition and I finally added some color. Monrovia has a great selection and I found my plants at Lowes garden center. They have a great site where you type in your location and up pops a list of plants you can place in your yard.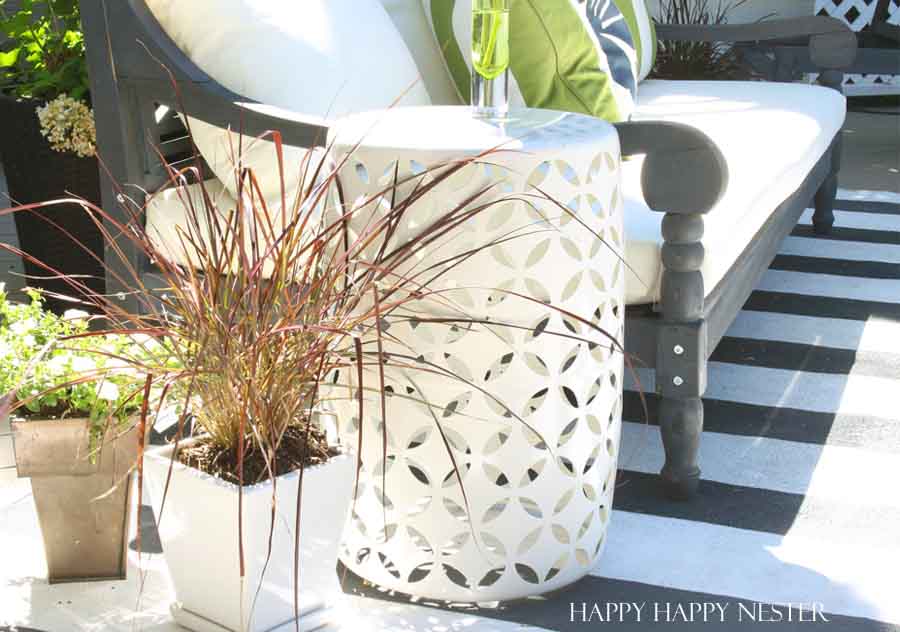 I love the dark grasses and how they compliment the charcoal gray furniture.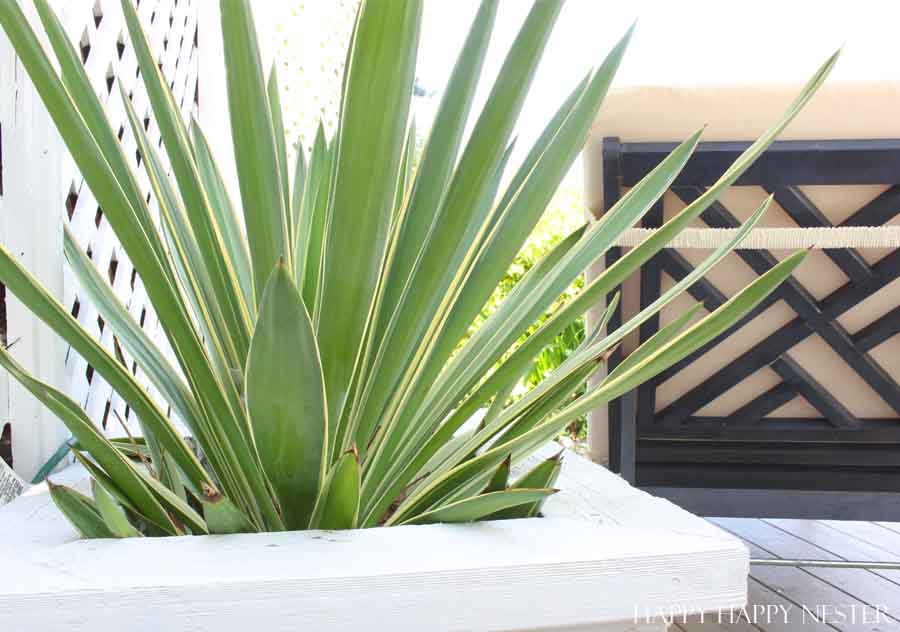 Since the deck is pretty hot in the summer month, I had to find plants that worked well with the elements. These succulents are so beautiful and actually, need very little water. Now that is the kind of plant I love! If you are like me you are clueless when it comes to gardening. Well hold on to your sombrero, you can find help and inspiration on Monrovia's blog site.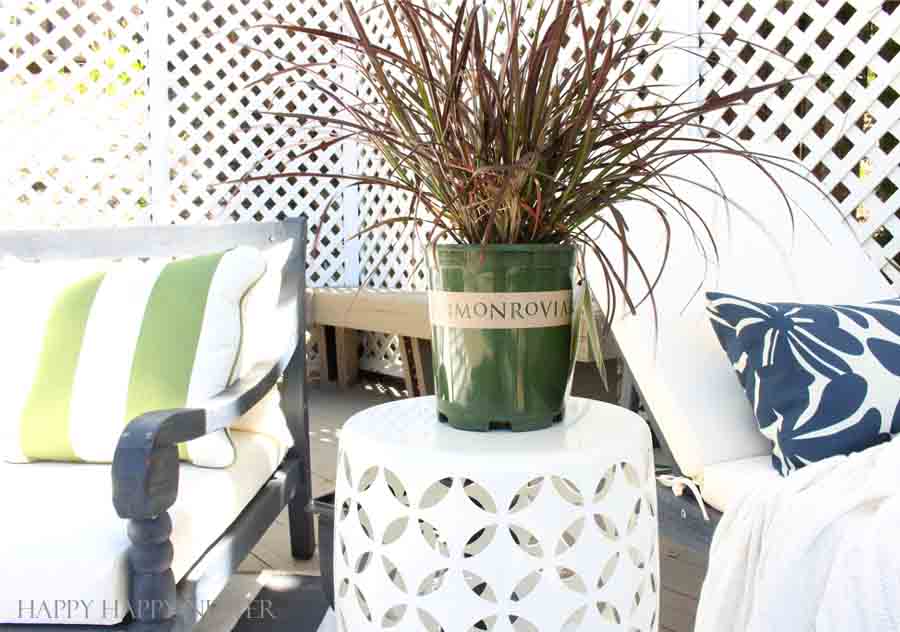 Shop their plant selection and plan out your summer gardening.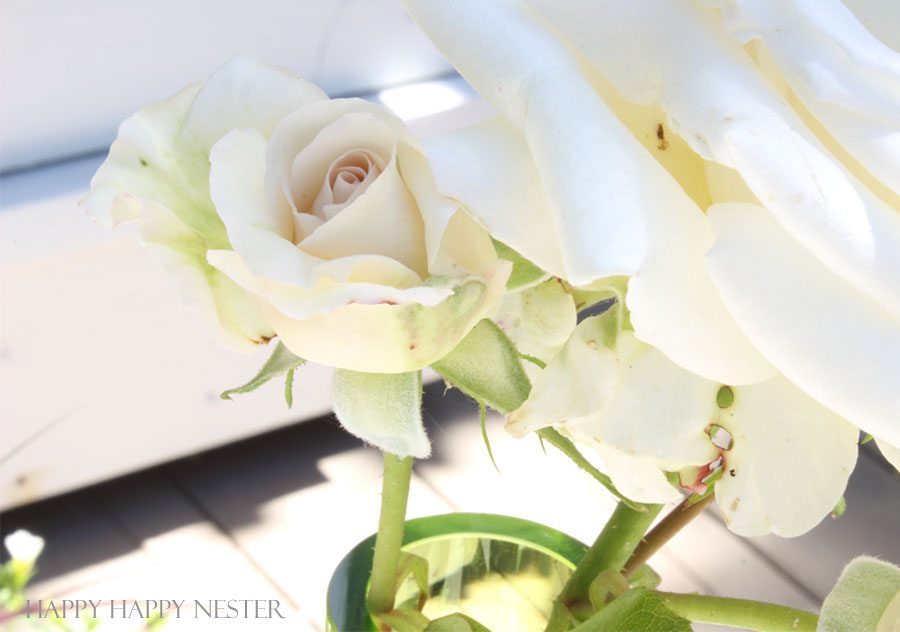 Add Some Outdoor Lights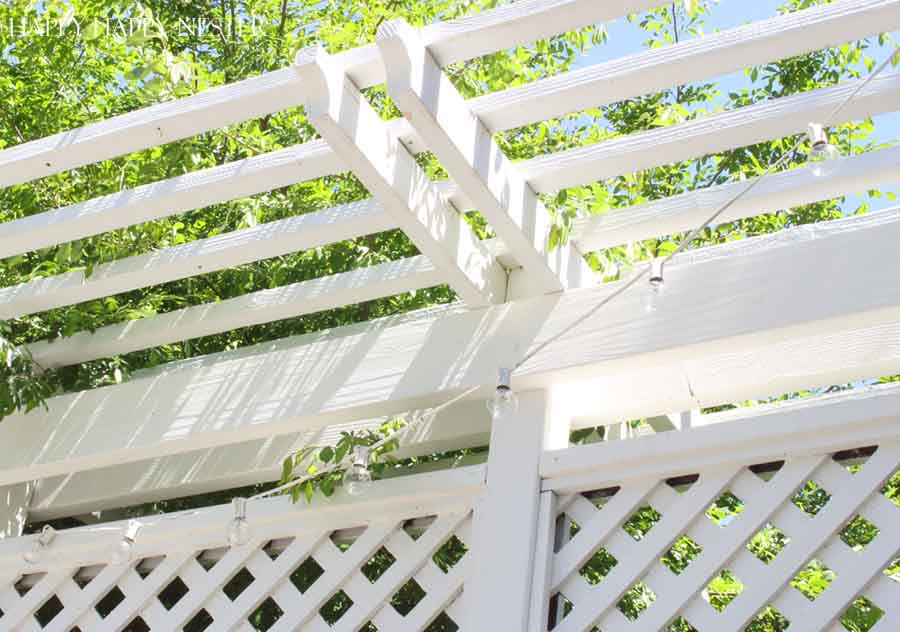 My spring deck update would not be complete with outdoor lighting. I love the string lights but the cords are usually a dark forest green and that would not look great with my white lattice. So, I quickly chalk painted the cord white and now it blends in nicely with the trellis. If shops don't carry what you want, get creative and come up with your solution.
Little Touches of Outdoor Decor is a Great Addition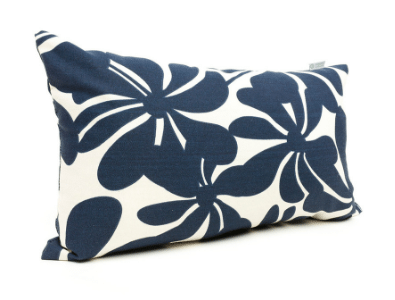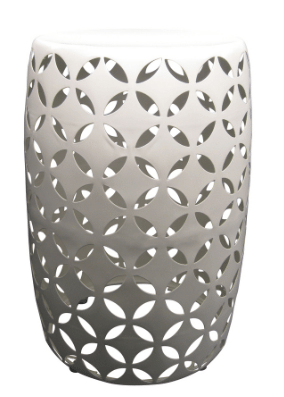 You'll find us outside most of the summer and our deck is ready to host some fun pool parties! I hope this Spring Deck Update has got you thinking about your outdoor space with a fresh new spring update. Happy Nesting!
Cheers,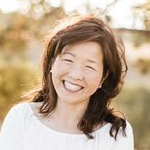 Latest posts by Janine Waite
(see all)