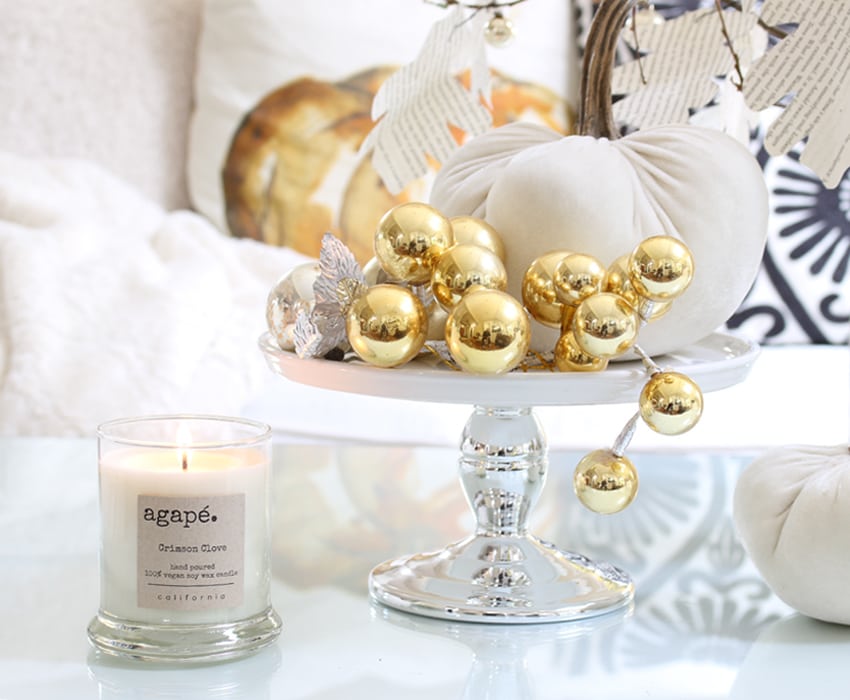 Styling a Coffee Table for Fall
Hello…
A big welcome to our first, "Styling a Coffee Table" Blog Hop
If you are visiting from 2 Ladies & A Chair, I'm sure you have a ton of fabulous ideas buzzing around in your head.
Are you ready to chat about styling a coffee table?
Let's be truthful here. Have you changed up your coffee table decor lately? Or is it mostly used as a footstool while watching television?
You see, I know your hidden secrets.
Well, this is why we are chatting about styling a coffee table today.

Growing up, we had a beautiful glass coffee table. Our family played many a card games, puzzles, and projects on this table. And this coffee table was indestructible since the glass top was an inch and a half thick. I remember my brother and I lying underneath it and happily placing our hands all over the glass. Oh my goodness, my poor mother had to clean the underside of our dirty fingers prints. I now appreciate all that my mom did for us.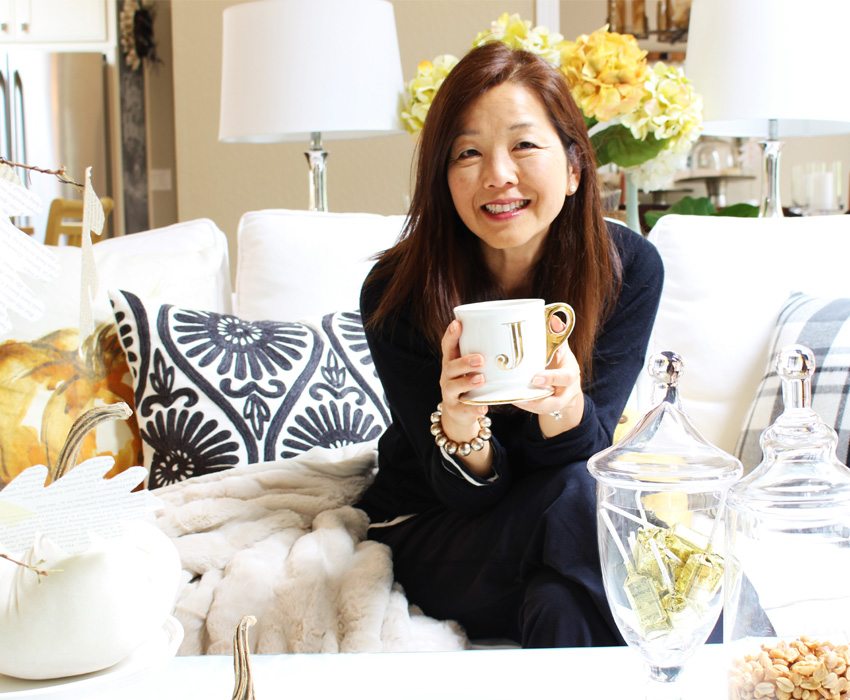 I'm crazy excited to share my news.
And no, I didn't win the lottery but better than that, I have teamed up with some of my incredibly talented friends. Every month we will share our coffee tables.
Oh my goodness, I think we officially qualify for the term "coffee clutch?"
While I really don't know what a coffee clutch is, I am certain that you are in for a monthly treat.
Therefore, get comfy and grab a cup of coffee while we chat.
 Shop the Post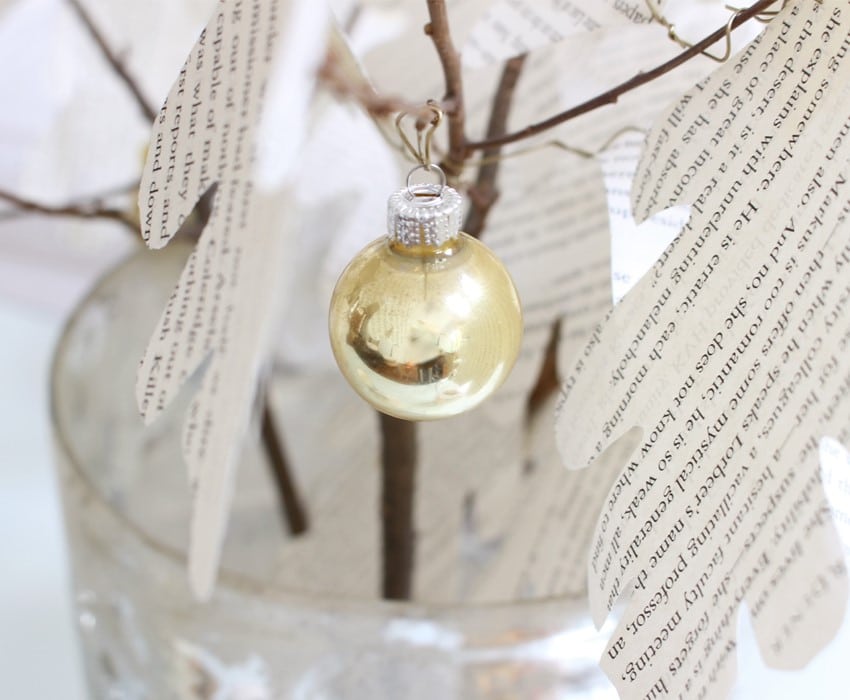 Ornaments
So today, let's take a look at my white coffee table.
I seriously love antique ornaments, and I am now a proud owner of a small collection. Consequently, I try and display them all year long.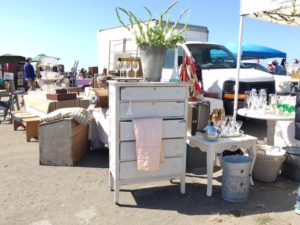 We have an unbelievable antique fair here in the bay area. My daughter and I are big time fans. And this summer we went every month.
Additionally, I promise her a big bag of kettle corn from the fair to get her to tag along.
Yes, I bribe my kiddos and yes… I pick out all the sugary popcorn.
I'm guilty.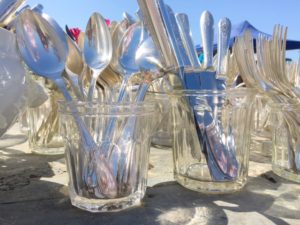 This market has everything you can possibly imagine. I'm usually on a tight budget so I buy little things but, still I have a blast perusing all the knick knacks.
And surprisingly a few vintage ornaments sneak into my shopping bag every time. he!he!
But, back to the coffee table.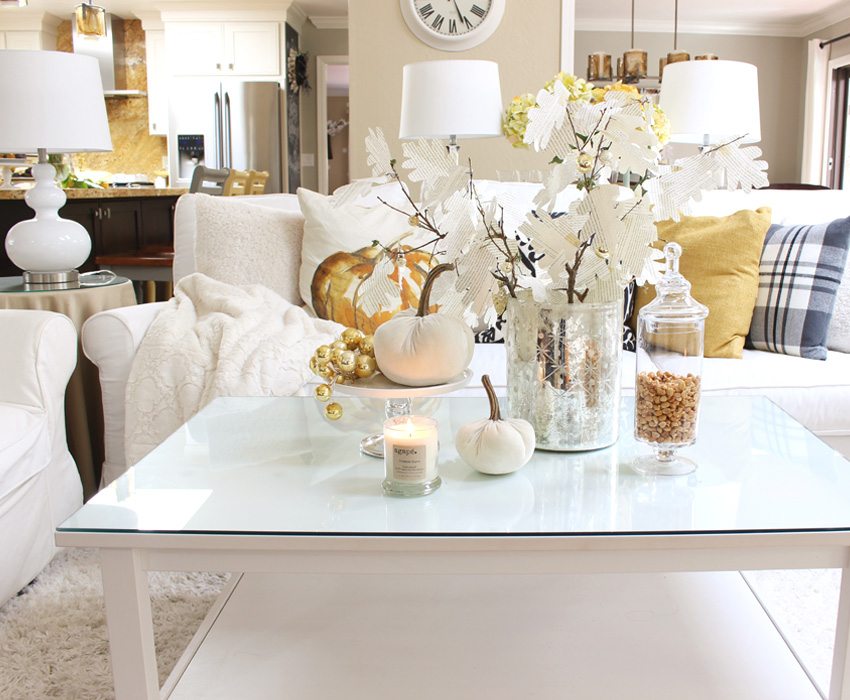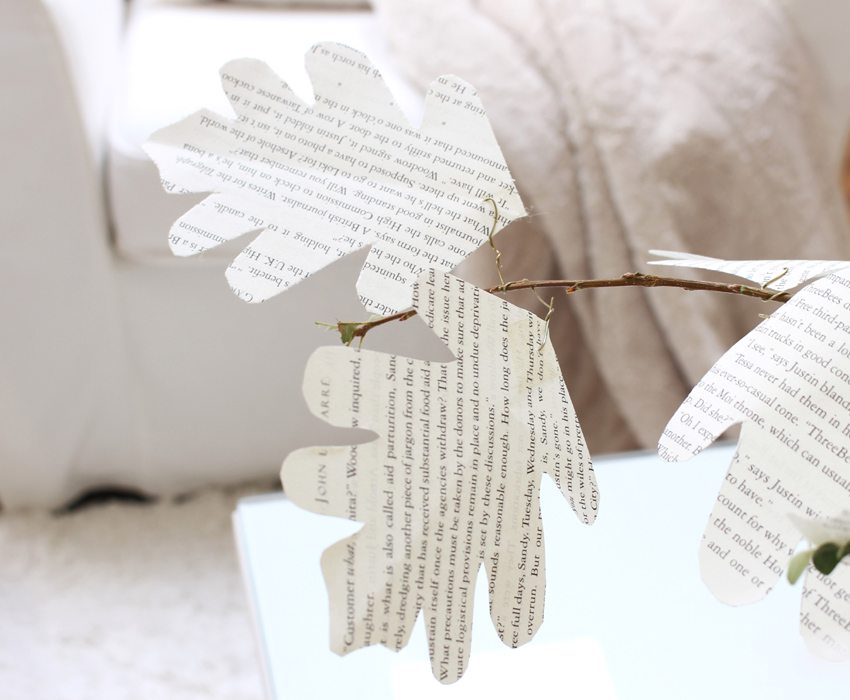 Paper Leaves
As you all know, I love paper.
Finally, I had an epiphany the other day. I would attach book leaves to branches from my garden.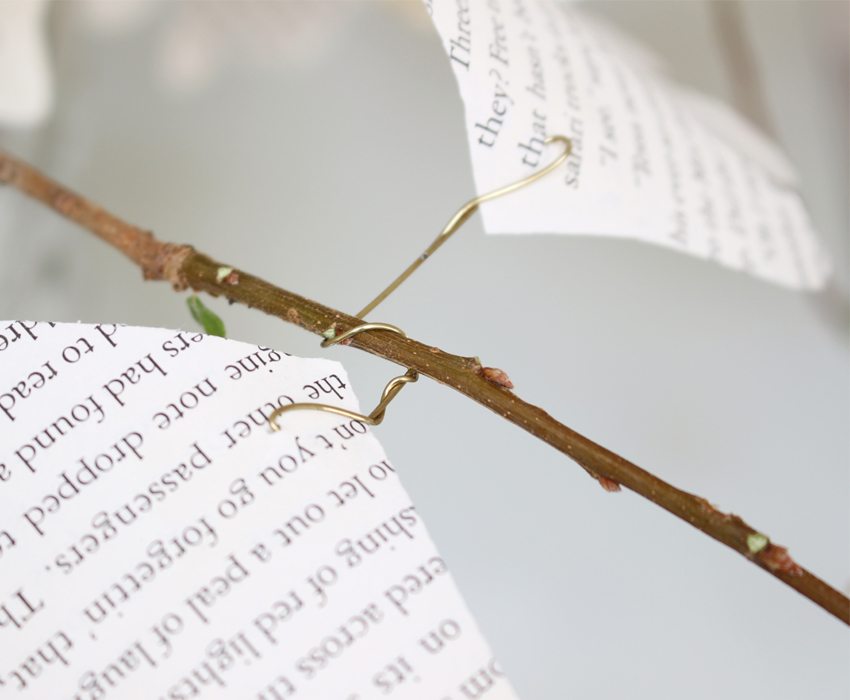 So, here is what I used for this simple project, a bit of wire, branches, and book leaves. It is not a terribly difficult craft to create.
I'm a little worried that every inch of our home will eventually be covered in paper. Take a look at where my obsession all began: Paper Garland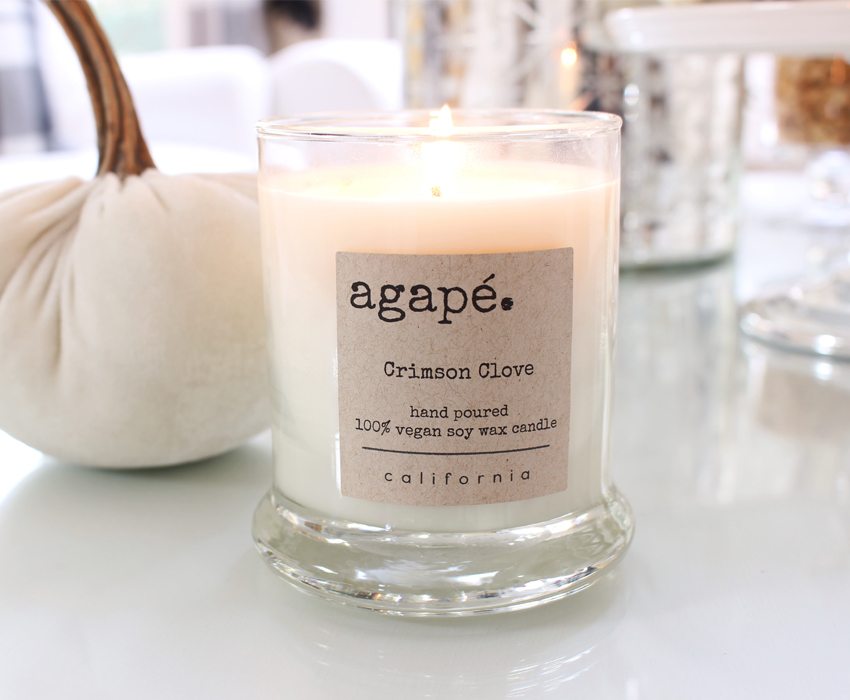 Candles
Candles can instantly cozy up a space.
I have an incredibly clever friend who makes these beautiful candles. Seriously, I just love looking at them.
Most of all my friend, Rachel is super sweet and keeps me well supplied so I will never run out.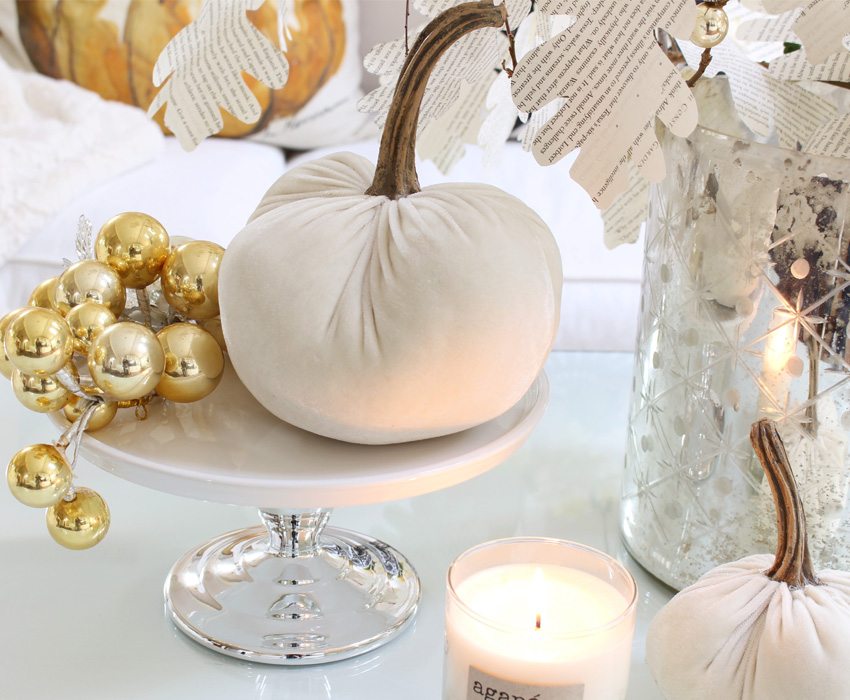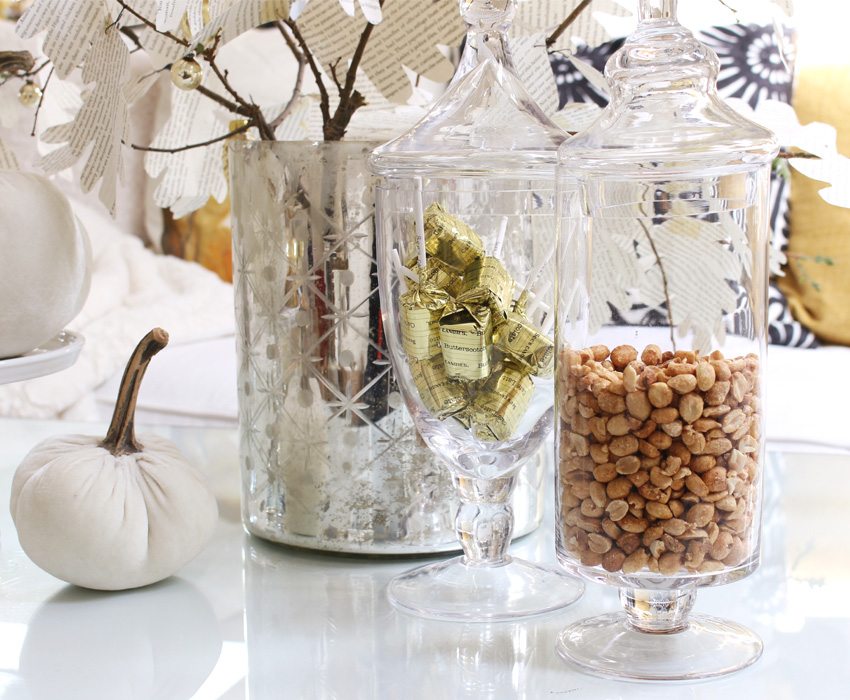 Treats
And don't forget to add some little treats to your table.
My family loves to munch on things while they watch movies. So, I store and display goodies in some pretty apothecary glass jars.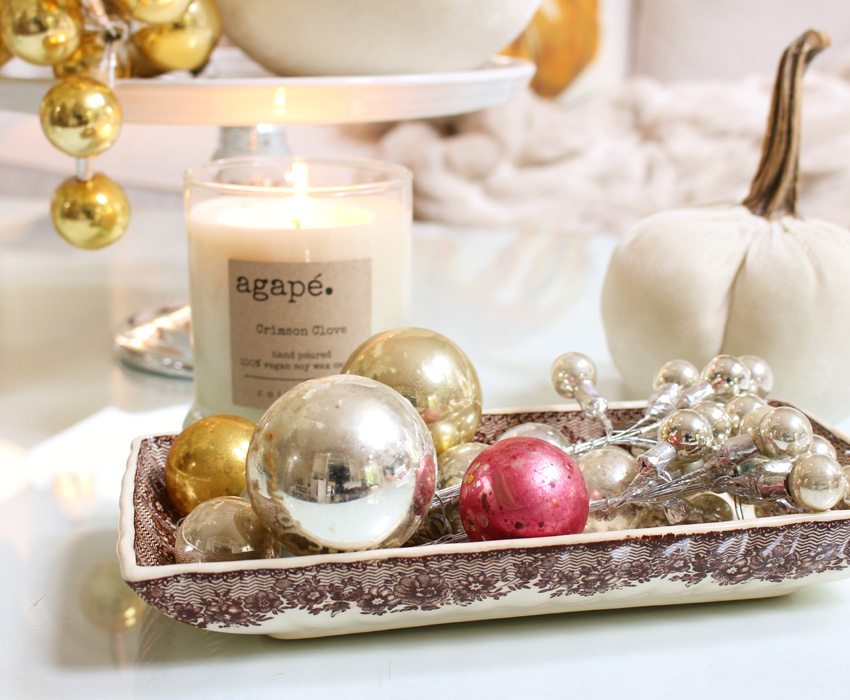 Let me know your favorite decor obsession. And make sure to begin styling your coffee table, I'll check back with you next month. Thanks again for your company and please visit my dear friend, Kathleen at Lindsay Hill Interiors. She has an exquisite taste for decor, and I adore her bright and fresh style.
Cheers,

You might like these other posts. Click on photo to view.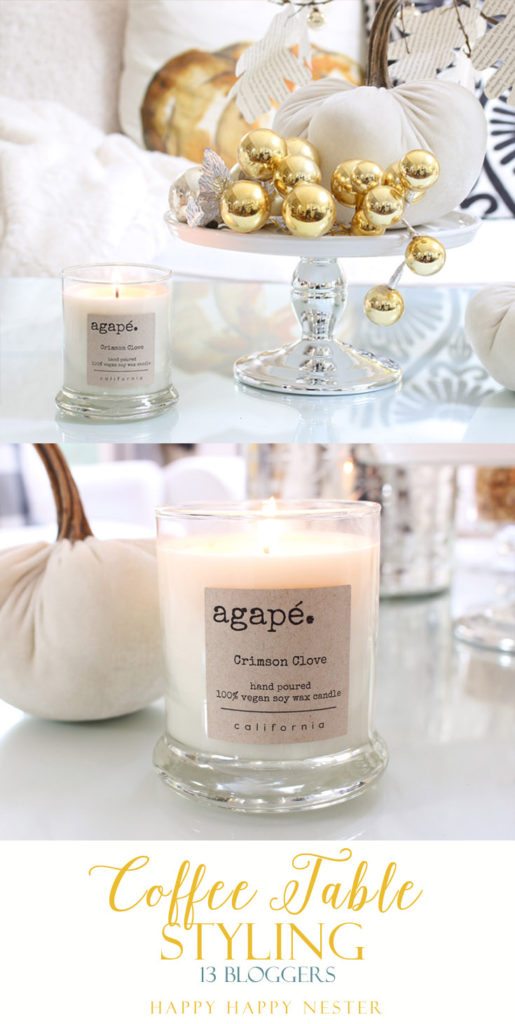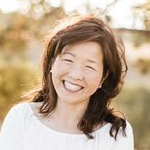 Latest posts by Janine Waite
(see all)