Italian Anise Cookies
There is a funny story behind these Anise Cookies.
My mother loved to exchange recipes with all her friends. And this delicious recipe comes from my childhood friend, Patricia.
Well, her family was Irish through and through. In addition, she was born on Saint Patrick's Day. Hence her name was Patty.
But, seriously Patty's family named the cookie Cvite. When I googled this name, it is a Croatian cookie with similar ingredients. Cvite means flower and the shape of the cookie is a stem with a leaf and a flower.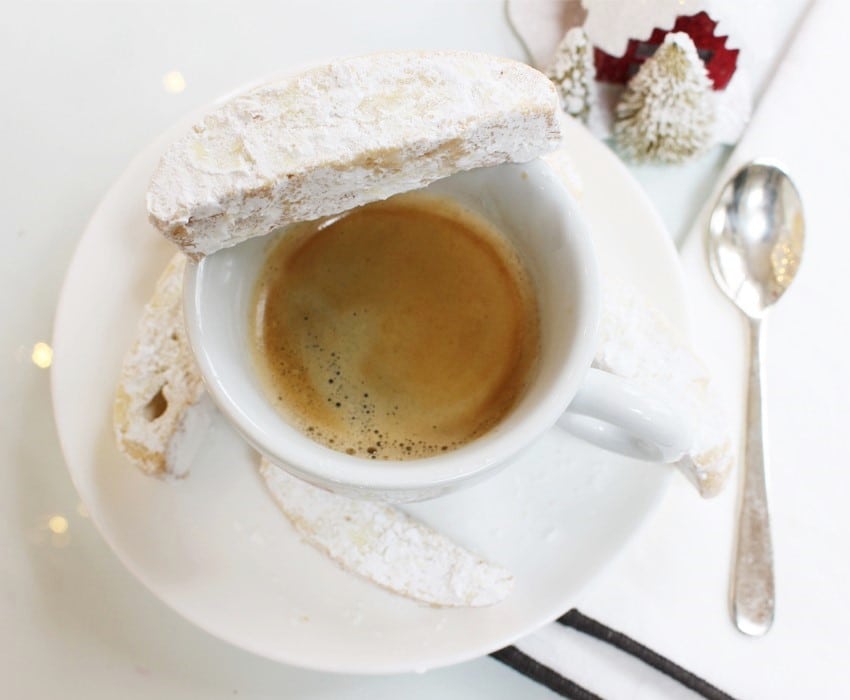 Furthermore, my friend Patty's family said the cookie recipe is from Slovenia.
Now, I'm totally confused.
Are you still with me?
Next, my Italian friend, Frank is perplexed about this cookie, since the cookie resembles a biscotti in shape and baking.
Can you see my dilemma in what to name this cookie?
One thing is true, it is similar to Anise cookies, so I settled on this name.
I love how one small cookie has such a mysterious past. Well, whatever the story is surrounding this cookie, you'll love this recipe. I'm certain you have never had anything like it. Judging by my story, it is a unique cookie. And if you love a cookie with many distinct flavors you'll love these Anise cookies.

When I was a kid, my mom would bake a ton during the holidays. Sometimes she would get all of us involved in decorating the sugar cookies. Now, imagine four boys and a little girl. Yes, I was the youngest and the only girl. Of course, we always made it a competition. I think once we separated out the little round sprinkles by colors and placed them perfectly on our cookies. We all were a little obsessive compulsive and still are!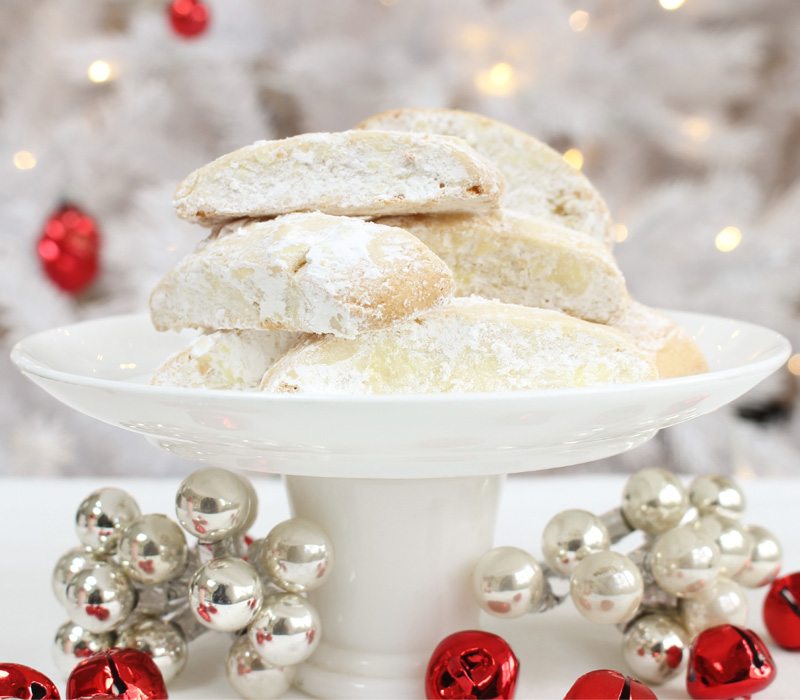 Anise Cookies
Ingredients
1/2 cup oil
3/4 cups sugar
2 eggs
2 cups flour
dash of salt
1 teaspoon baking powder
1/2 teaspoon vanilla
1/4 teaspoon anise extract
1/8 teaspoon orange extract
1/8 teaspoon lemon extract
1/4 teaspoon rum
Directions
1. Preheat oven to 350 degrees.
2. In a large bowl, combine the eggs, sugar, vegetable oil, orange
extract, anise extract, vanilla extract, baking powder, and salt. Whisk to blend.
3. Add the flour and stir until dough forms. Turn out onto a heavily floured surface and knead until smooth (about twenty turns), adding more flour if it is too sticky to work.
4. Divide the dough in half. Since the mixture is sticky, you have to move fast.
5. Continue to work on a floured surface, form each half into a log 2 inches in diameter. Carefully, transfer the logs to an ungreased baking sheet, spacing them well apart.
6. Bake until golden brown and firm to the touch, about 30 minutes. Turn oven down to 275 degrees F.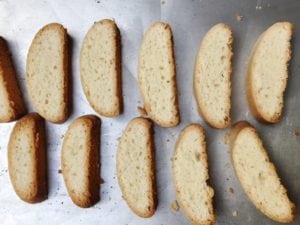 7. Use a serrated knife cut on the diagonal into 1/2 inch slices. Return the slices cut-side down to the baking sheet. Bake until brown, about 20 minutes.
8. Immediately coat each cookie with powdered sugar.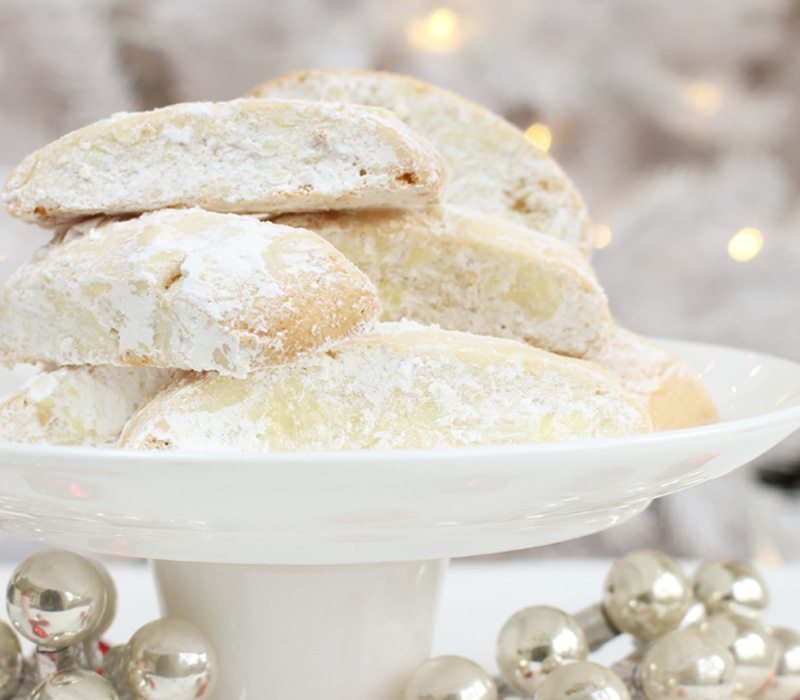 If you want to print out the recipe, I have it located on its own page. I have other cookie recipes you may like to try, Cranberry Almond Biscotti, Amy's Almond cookies, and Gluten Free Peanut Butter Chocolate Chip cookies.
I would encourage you to hop on over to my friend's blogs listed below. I'm happy to that we are all sharing our yummy cookie recipes today.
Cheers,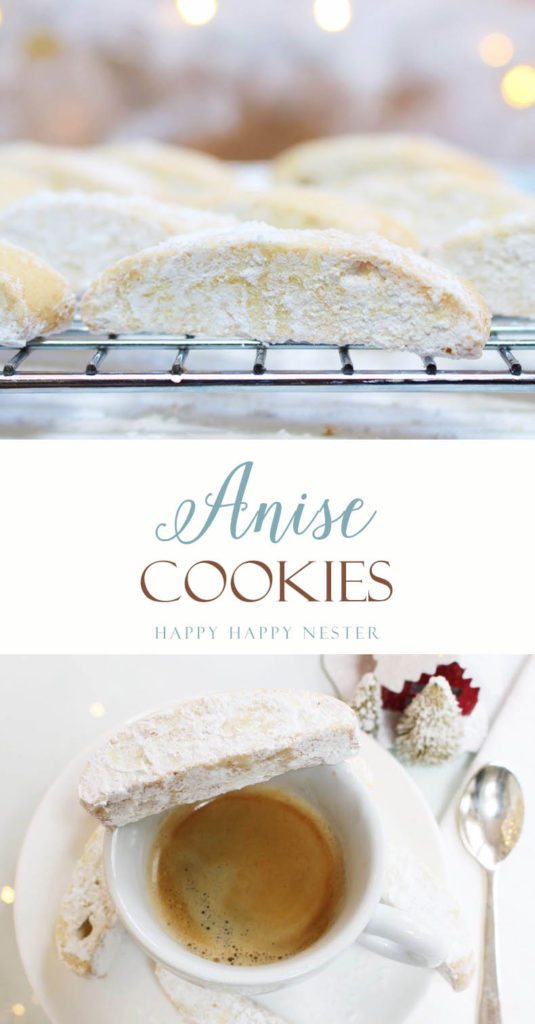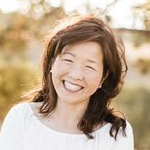 Latest posts by Janine Waite
(see all)